Beating The Supply Chain Market Competition With Custom Software Solution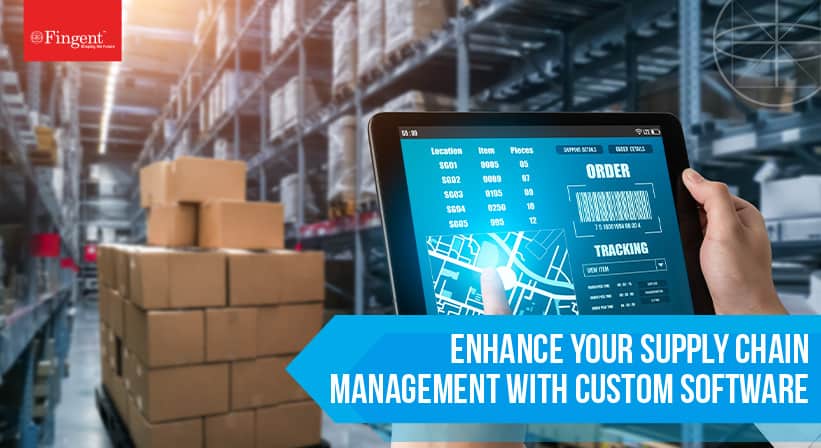 The onset of globalization has encouraged business operations on an international scale. It offers companies the opportunity to reach new customers in new markets. Exposure to unknown markets and sometimes even known markets can expose businesses to greater competition and greater risk. However, efficient management of the supply chain can do away with many of these risks and put you on the path to success. 
The challenges in the supply chain can include being unsure of the reliability of your suppliers, and their quality, cost, lead time, lot size, and more. Your business will surely profit if you had a way to monitor your supplies and the risks to your business.
Yes, clear visibility is crucial.    
This is where custom software can benefit your business!
Custom software equips you with a way to collect, organize, and monitor the supplier-related information that is most meaningful to your business. This blog discusses which functions of the supply chain can be better managed with custom software and also talks about the benefits this can bring to your business.
Why Is Customized Supply Chain Management Software Important?
Efficient management of the supply chain depends primarily on data gathered at each stage of the supply chain process. The success of the business hinges on the way companies use those insights to make decisions that optimize demand, supply, inventory, and deliveries. 
That is why custom software is essential to managing the supply chain. Custom software can enable organizations to make better use of their data as it gives structure to the information already in their possession. 
Through the use of custom software solutions, companies can identify faults in their supply chain process. Such visibility can help them make better inventory decisions or inform their customers of the shipping status for their confirmed orders. 
Essentially, custom software is instrumental in improving business operations and relationships with both customers and suppliers. 
Read more: Build or Buy Logistic Software: An End To The Prolonged Discussion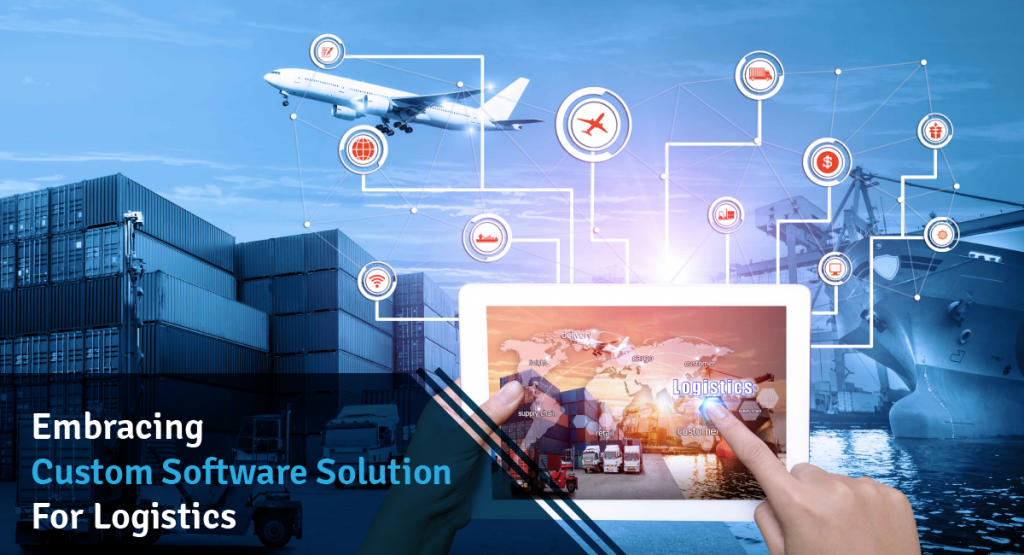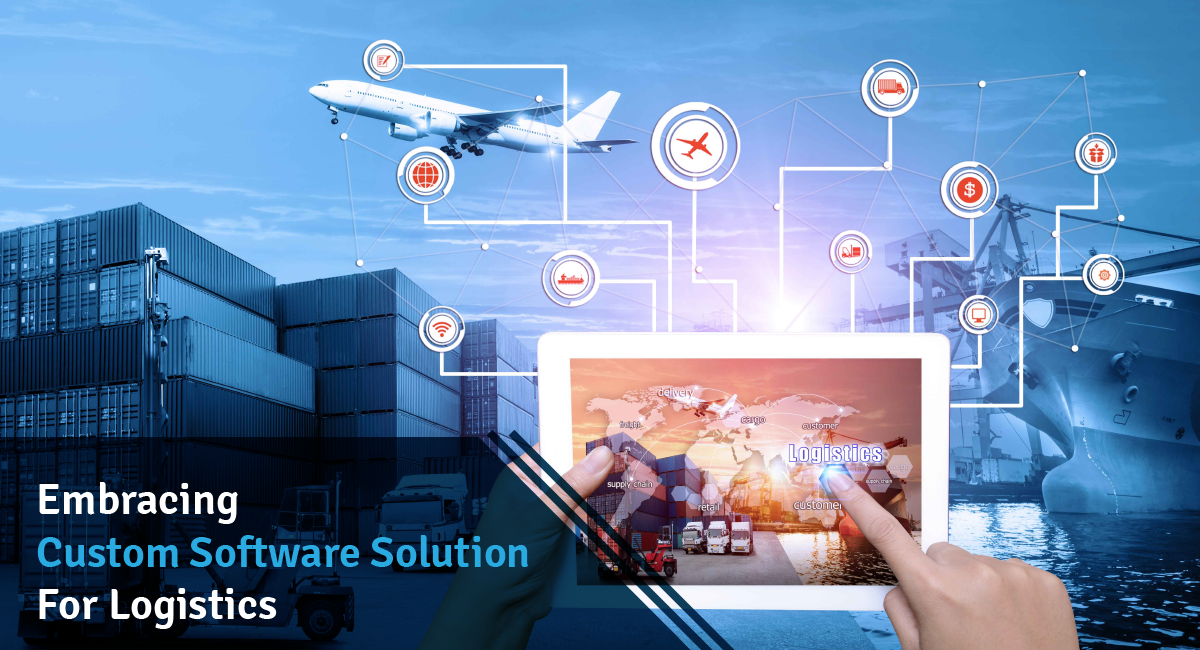 Manage Key Supply Chain Functions with Custom Software
Every business is unique in its functions. A software can address the specific company challenges only when customized and tailor-built after crucially analyzing the workflows and industry pain points.  Here are a few to look into.
Raw material acquisition:

Supply chain management is a journey, and purchasing is at the beginning of that journey. Purchasing includes sourcing raw materials and other resources. Custom software enables smooth coordination with suppliers to deliver the material without any delays requires.

Planning and forecasting:

The operations team must anticipate the possible market demand and the number of units for production. Over-anticipated demand can result in excess inventory costs. If it is underestimated, then the company will not be able to meet its customer demand and thus lose revenue. Custom solutions for planning and forecasting can help the operations team to anticipate demands more accurately. 

Warehouse arrangement:

Supply chain management requires warehouse arrangements till it is shipped for delivery. If the products are delivered outside the country or state limits, there will also be a need for outstation warehouses. Custom software can optimize logistics to reach end-point delivery without any glitches. 
Advantages Of Custom Software in Supply Chain Management
1. Increased transparency throughout the supply chain
Knowing exactly where your item is at any given time is important for all businesses as it allows you to sell the item before it even reaches your warehouse. Custom software can help you sell this way because it can pinpoint the exact location of your item and the time that it will reach your warehouse. 
This will allow you to provide a guarantee to your customer that he will receive the product he purchased. Streamlining the supply chain will help achieve faster response times and increase customer loyalty. 
2. Efficient inventory management
With the help of custom software, you can sell your item while it is on the move or as it is in the making. It can help you estimate how many items you must produce, eliminating excessive production.
3. Supplier management 
You can keep a good relationship with your suppliers with custom software. Real-time data will allow you to know if you are running out of stock or if your tools and equipment need repair or replacement. This data will help you contact your suppliers immediately and thus minimize any potential delays. 
You will also have details such as account receivables and other information at your fingertips when dealing with your suppliers. This will ensure that you are up to date with payments and discounts. As a result, you notice that your communication and cooperation with dealers and vendors improve considerably. 
4. Streamline Processes
Custom software will create highly streamlined processes for supply chain management, especially for businesses that operate from different locations across the globe.
Fully customized software enables companies to accumulate all business data in one centralized location. Employees greatly benefit from this as they can now gain access to the latest versions of data, even if they are accessing it from multiple locations or branches. 
5. Un-bottleneck your supply chain
Bottlenecks in the supply chain are a direct result of the ineffective system in place that does not allow teams in different locations to communicate and align statuses to fulfill overall objectives. Companies that experience such bottlenecks miss opportunities and lose customers because they are unable to provide what their customers want. 
An unsatisfied customer walks out on you and straight into the open arms of your competition. If you are beginning to notice lower satisfaction rates, numerous complaints, or bad reviews from the customers, it is time to explore custom software that can give you a business-targeted approach to customer experience. 
When a business looks to meet or exceed customer demands, they have to rely heavily on its supply chain. Internal bottlenecks can slow down the entire process and risk order fulfillment. To prevent such bottlenecks, a business must understand what causes them and how to prevent them. 
Custom software can help a business identify such bottlenecks and thus help efficiently manage the supply chain.
Save Money, Time, and Your Business!
It is clear that custom software comes with many benefits. It is also obvious that it saves money with time. While off-the-shelf software may come with a lower initial cost, investing in custom software will give more benefits to the supply chain management cycle. It improves sales functions and boosts productivity.
Custom software that is fully optimized to the supply chain will improve business function in a way no off-the-shelf software can. Fully optimizing the supply chain process can be lean and seamless through the use of custom software. If the business growth process is left unchecked by the off-the-shelf software solutions it can become highly chaotic. Custom software gives companies a higher level of control over all supply chain operations while taking control over the growth process.
A company that is digitally driven by custom software automatically enables a more proactive and open business. If this is what you want for your business, give us a call.
Our experts at Fingent thrive on creating custom solutions for our clients. They will be happy to talk through the game plan with you and show you how your business can excel with custom software for your supply chain. 
Related Post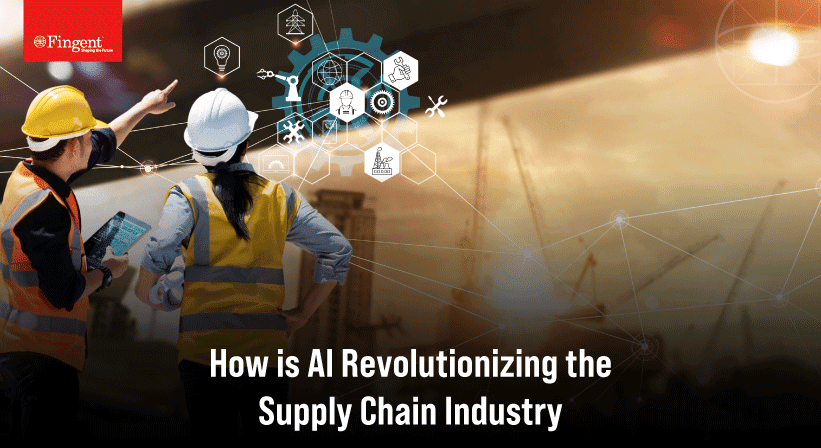 Artificial Intelligence (AI) evolved from a concept of science fiction……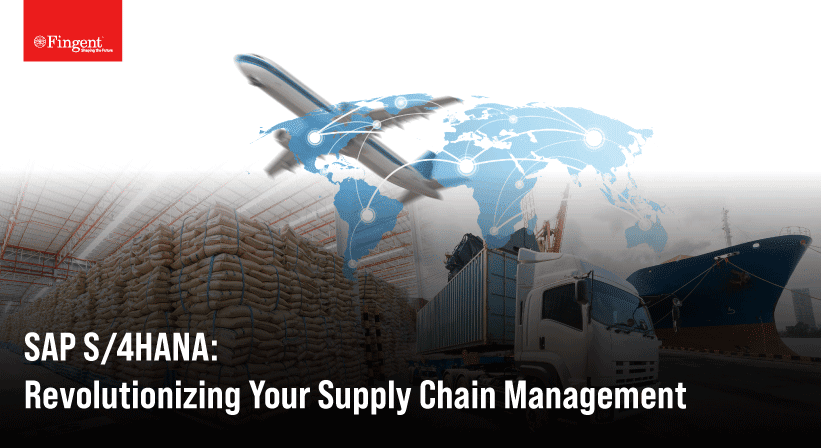 SAP S/4HANA is a catalyst for business success, weaving its……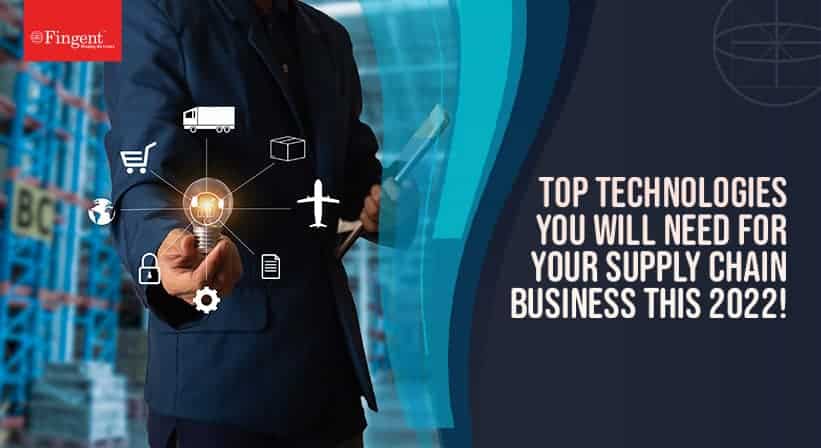 The COVID-19 pandemic has created an imbalance between the supply……