Why Clutch Ranks Fingent As The Top Software Development Company In Australia?
Over the past 16 years, Fingent has partnered with clients across 4 continents and collaborated with start-up, mid-market, and large enterprises to solve business challenges with the latest custom software development practices. Our core values make us highly attentive to society, peers, family & self, and above all, customers. We are grateful that this client focus is recognized in reviews on Clutch and has enabled us to achieve the position of the leading software developer in Australia.
Clutch is a B2B rating and review platform with thousands of company profiles. Clutch carefully analyzes and evaluates industry data, brand reputation, and most importantly, client testimonials to craft authentic descriptions of development companies and their services. When a company is facing a business challenge, Clutch stands as a directory to browse through and find the right solution provider. Clutch connects businesses with leading performers, who receive industry recognition for their excellent services. When it comes to software development, Fingent ranks as the Top Software Developer in Australia. Here's a peek into Clutch's leader matrix, where Fingent stands top on the charts of Market Leaders in comparison to the competing companies.
We are extremely thankful to the clients who took the time to share their experiences about Fingent solutions and services on Clutch. Most recently, Sapra & Navarra LLP left us a review on our ongoing development services for their law firm. We were hired by Sapra & Navarra LLP to build a web-based AI machine learning program. Besides receiving 5.0 stars in the Clutch evaluation categories of cost, scheduling, quality, and willingness to refer, Sapra & Navarra LLP appreciated our accessibility and efforts to prioritize being available to answer any questions or concerns. They also applauded our organization, including our robust agendas of maintaining transparency through meetings and conference calls. 
Check out a summary of the perfect 5.0 review below! 
Once again, we are very grateful to our clients for sharing their positive feedback on Clutch. It inspires us to continue delivering unique, budget-friendly solutions on time. 
"We are excited to have been chosen as a top ASP.NET developer and NodeJS developer for 2020 by Clutch." 
– Stephen Cummings, Senior Vice President – Business Development, Fingent
If you're looking for a technology partner who can build a web or mobile app, deploy RPA or AI technology, or provide software consulting, please get in touch! We'd love to discuss your latest project.
Fingent Receives High Praise from Leading Businesses Around The World!
In today's increasingly digital marketplace, technology is key to gaining a competitive advantage. Of course, with technology advancing at an unprecedented rate, determining how to most effectively deploy the latest technologies is easier said than done.  As a top custom software development company, we build high-quality, cost-effective web and mobile solutions that deploy the newest technologies and meet all of your enterprise needs. 
We're committed to delivering the best quality and customer service — and for that reason, we're a trusted partner to some of the world's leading enterprises and businesses. 
We know how important it is for potential buyers to peruse client testimonials and understand what it's like to work with us before signing a contract, and that's why we've partnered with the ratings and reviews platform Clutch.
Of more than 300 firms, Clutch ranks us among the top 3 software developers in NY! Clutch determines industry leaders based on market research and client feedback, so we're immensely grateful to the clients who have left reviews for us. One of our recent reviews were from Wage CALC, a company that provides attorneys and legal professionals with a better way to manage their wage and hour cases with wage & analysis software. 
Wage CALC was in need of custom software development services. They were looking for a trustworthy, well-known developer — and they found us on Clutch! Deploying a Microsoft Excel prototype that they'd created, we built their cloud-based app from the ground up.
"I've had such an excellent experience with them. Fingent exceeded my expectations." — Founder & CEO, Wage CALC
The client was impressed that we were able to break down their complex, formula-heavy prototype. They commended our professional and responsive team and were particularly appreciative of how our SVP helped to streamline communication between our team in India and theirs in California.
We received another 5-star review from a large transportation and logistics company that specializes in oil and gas equipment pickup and delivery. There's a significant technology gap when it comes to processing orders, invoicing, and workflow management within the logistics industry, and we were prepared to change that.
We developed an end-to-end transportation management solution. The solution allows customer service representatives to assign vehicles for order pickup and delivery, while drivers can use a mobile version of the solution to send documentation and process tickets and billing. The company's accounting team also uses the system to do invoicing, collect payments and close orders. 
"The management system is light years ahead of anything else in our industry." — IT Director, Transporation Company
The client appreciated our consistency and availability, along with our team's impressive knowledge and talent.
Meanwhile, The Manifest, Clutch's partner site listing market experts, ranks us as the #1 custom software development company. To find out more about why Fingent is highly recognized in Clutch and how more can we benefit your business, contact us today — we offer free consultations! 
Fingent Tops Among The Global B2B Companies Listed By Clutch
We can expect software development to go to new and exciting places in 2020. At Fingent, we couldn't be more proud of what we've accomplished this year and look forward to what's to come. We are thrilled to announce that Fingent has been included in the Clutch 1000, a list of the 1,000 top global leaders on Clutch!
We are ranked #5 on the Clutch 1000, which puts us in the top 1% of the over 160,000 companies on their site! We are also one of over 140 custom software development companies on the list, as well as the only company based in White Plains, New York.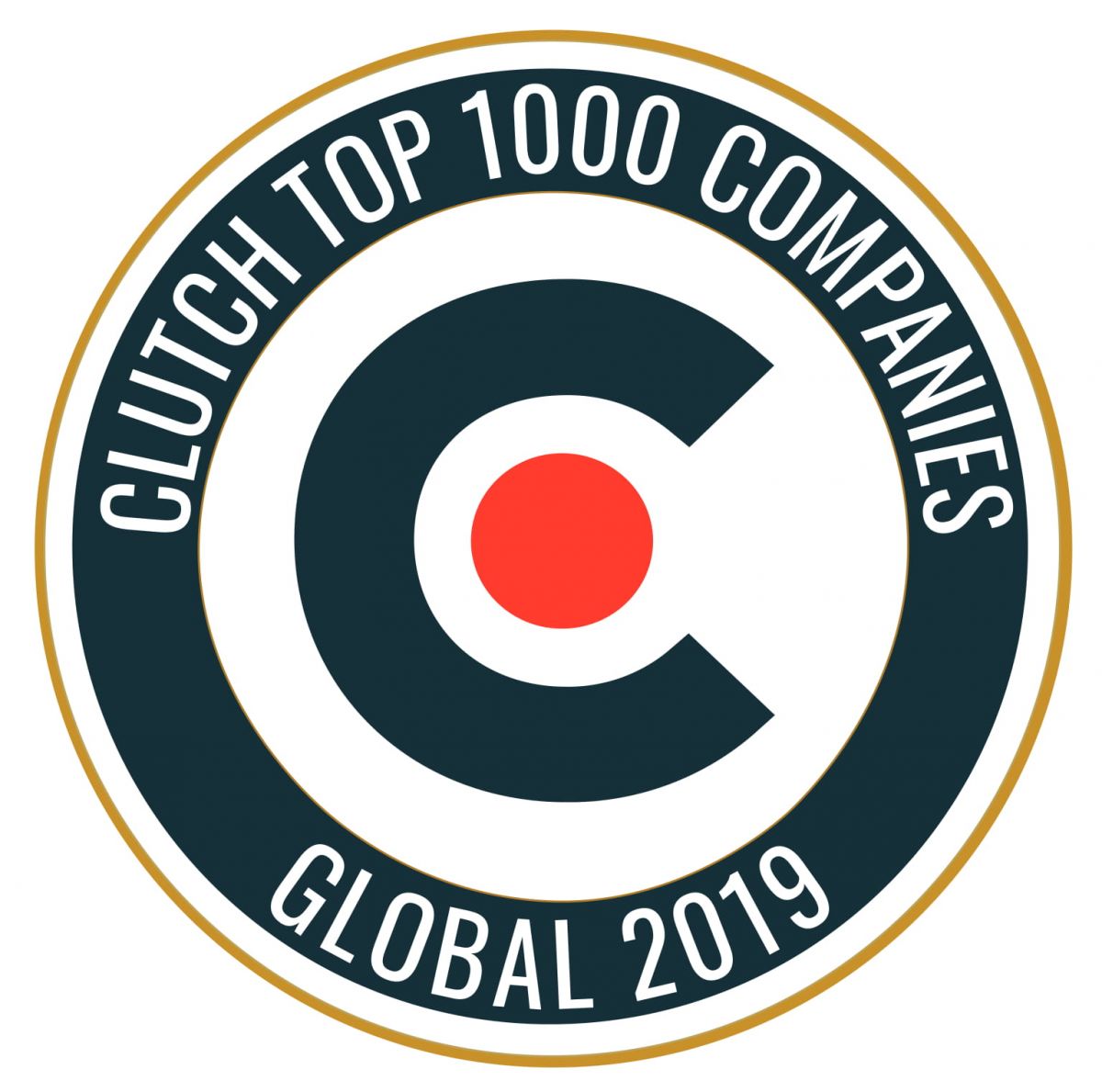 Clutch is a Washington, DC-based B2B ratings and reviews platform. Their team of independent analysts conducts interviews with the past clients of service providers. These verified reviews form the basis of the ratings and rankings on their site! Fingent is thankful to all of our past clients who made this award possible by leaving us reviews on Clutch!
"We are thrilled to have been featured among the Clutch Top 1000 Companies by Clutch!" – Varghese Samuel, CEO & MD, Fingent
Looking for more? Clutch has two sister sites, the Manifest and Visual Objects! The Manifest compiles company shortlists based on service lines and geographic location. We are proud to be one of the leading businesses on the Manifest under the software development category! On Visual Objects, users can look through our solution portfolios to find the best fit for their next project.
We are thankful to all of our clients who have allowed us to be part of their projects! Your success is our success. Looking to start a new project? Get in touch with us today!