Tag:
Hiring and Onboarding
The entire world is grappling with the scare of the COVID-19 pandemic. Given the uncertainty of the pandemic, Human Resources departments across the globe went into overdrive to map out all possibilities that employees would undergo. Previously, HR departments were concerned with compensation, compliance, and benefits. However, with changing times, their role as HR professionals evolved. Today they are supporting the greatest assets of their company: Employees!
Beyond hiring and growth, HR professionals are now seen as strategic partners for every department within an organization. The resilience of an organization and its people depends on the strength of the HR department. It plays a vital role in boosting the economy. HR professionals cushion the sudden shift in workplace culture and equip the team for the future of work.
The pandemic has suddenly brought in industrial shifts. Understanding these shifts is the key that helps in keeping pace with the rapid developments across the organization. That is why HR professionals are called the pulse of any organization. However, this is not easy as they face several challenges.
Read more: Why Develop a Custom Platform for Remote Employee Hiring and Onboarding?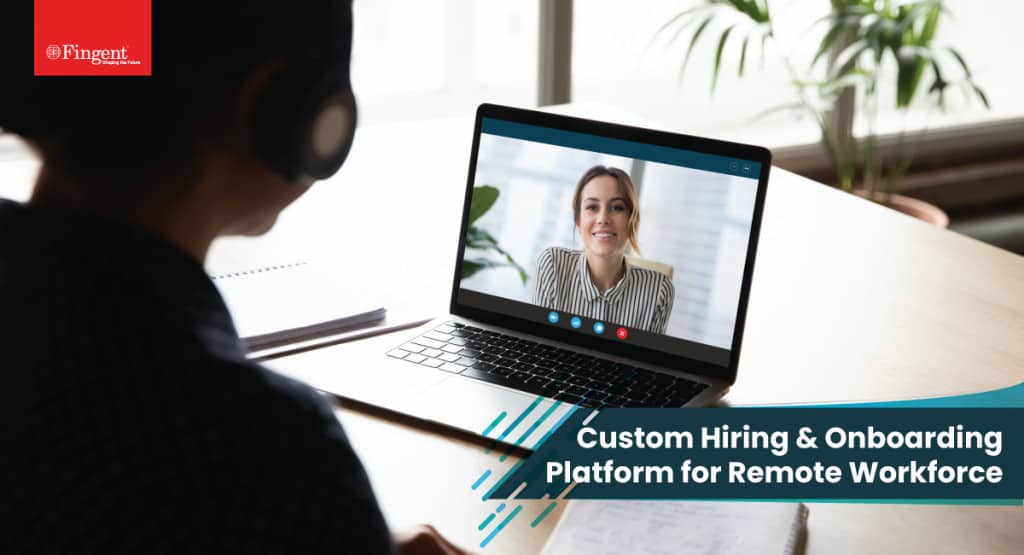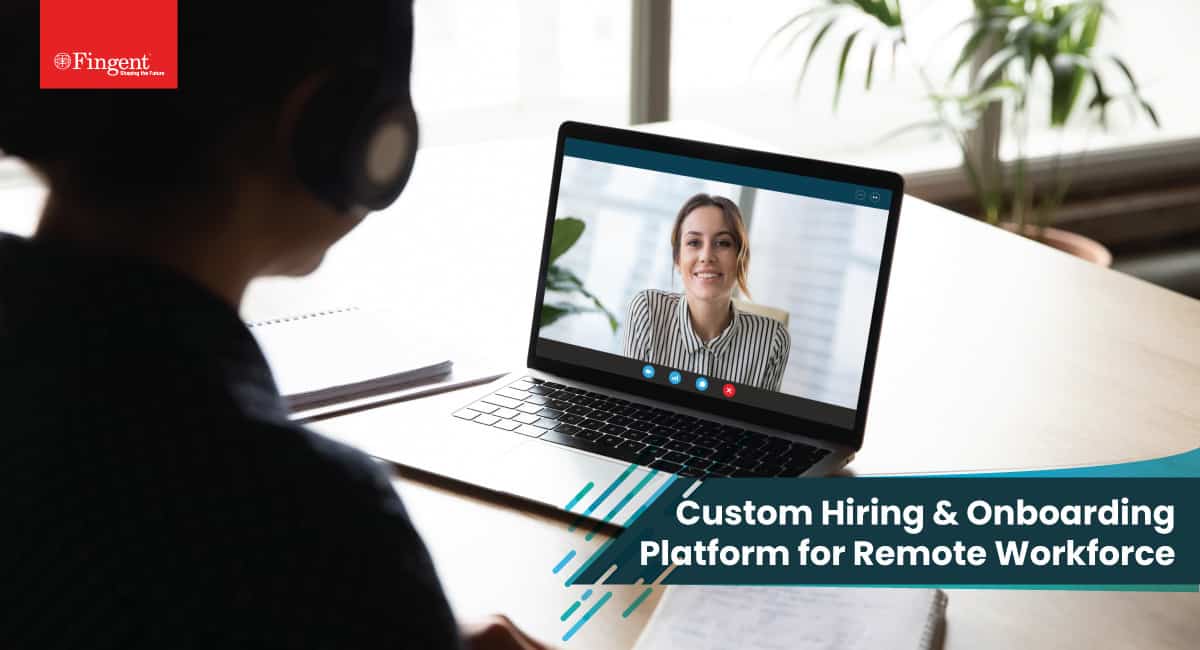 HR Professionals Face Increasing Challenges 
In a remote work setting, technology continues to have a direct impact on the day-to-day work of employees. So, HR leaders must plan their technology investments more carefully than ever before.
Additionally, HR professionals may face challenges from their employers and employees whom they serve. Hence, HR personnel must identify upcoming challenges. This will help them to use technology to facilitate more informed decisions faster. Here are a few challenges:
1. Recruiting and retaining employees
Employers must hire candidates with an appropriate degree, skills, and experience. Plus, these candidates must be a good fit with the organizational culture. Once a candidate is hired it is important to retain the best worker through a successful employee engagement approach.
2. Bridging the gap between the employer and the employee
It is important to ensure that a qualified candidate does not slip through the cracks. This job needs to be thorough, requiring HR professionals' full attention.  This is also time-sensitive because the talent could be easily snatched by a competition.
Hence HR professionals need technology that can streamline the process of job postings, interview scheduling, hiring workflows for more efficient results. It should also improve accuracy and save the time of HR and applicants alike.
3. Pressured for faster decision-making
Most companies rely on data to make key operational decisions. To make informed decisions they must identify areas of exposure to and devise effective solutions. The pandemic showed us all that the work environment can change suddenly without warning. Hence, HR professionals need to have new information at their fingertips to predict the effect of change on their organization and make needed changes quickly to ensure the survival of their company.
Read more: Top 5 Organizational Imperatives for Business Leaders to Become Winners in the New Normal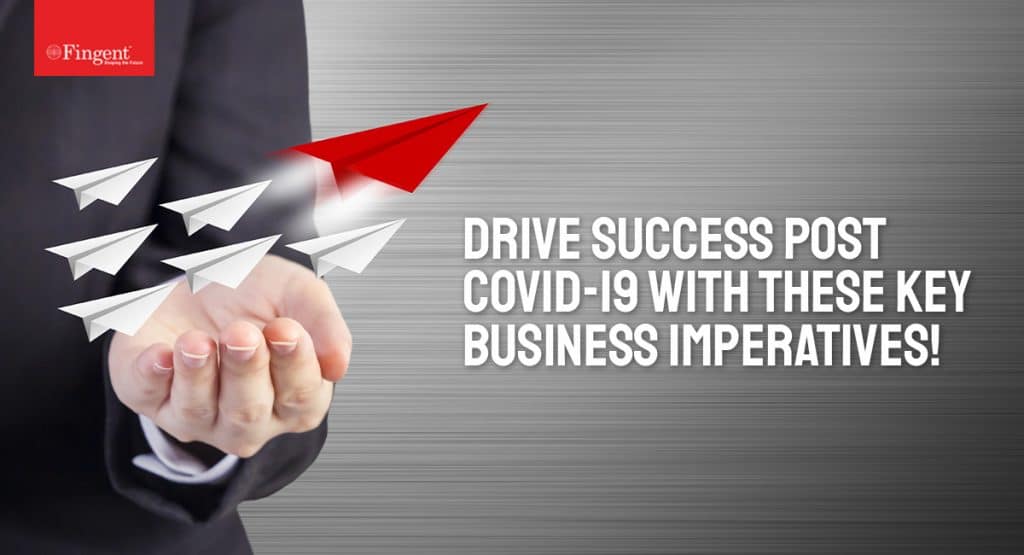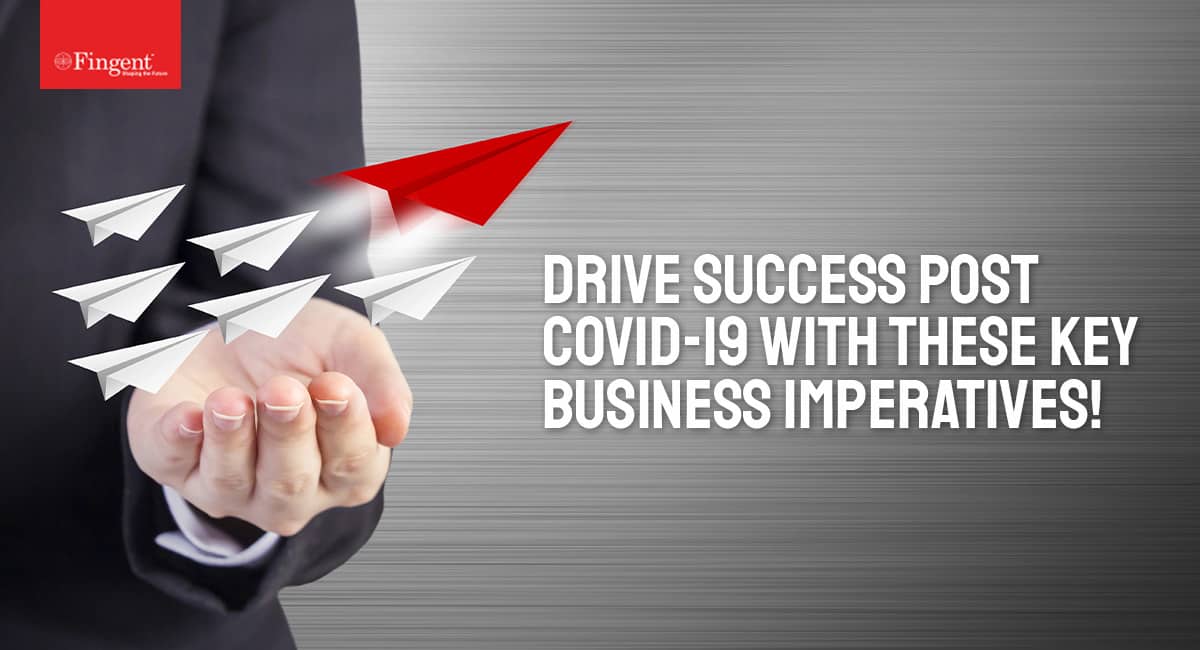 Must-Have Technology Trends for the Efficient Functioning of an HR Department
Some technologies have emerged as a response to the pandemic. Even so, these may continue to be long-term shifts in the current and future workplace. These new technologies may help an organization stay resilient and better equipped to adapt to future crises.
1. Cloud talent management 
Nowadays, HR professionals depend on multiple solutions to automate hiring, onboarding, performance evaluation, and more. Cloud-based HR tools give all members of the team access to relevant workplace data at any given time.
Cloud talent management reduces the risk of human error while processing data. It promotes collaboration within the team and saves time and money. It is also more flexible and easier to update, unlike the dispersed toolkit.
2. Geared up for remote work
The organization must ensure their remote employees working from various locations and time zones have the same learning opportunities. The latest HR technologies have a variety of products that improve remote work.
3. Increased focus on data security
Increased reliance on cloud technologies will need increased measures to protect sensitive data. The latest HR technology trends focus on security and push organizations to implement new procedures.
4. Self-service tools for employees
HR professionals are overworked as they are the employees' go-to for workplace updates and any other information. With these additional responsibilities, some of this data can be made available to the employee via self-service tools.
These tools can increase administrative efficiency and improve transparency. They can provide real-time updates for all employees. It boosts team morale while reducing burnout.
Read more: It's Time To Transform Your Business For The New Digital Age – Rise With SAP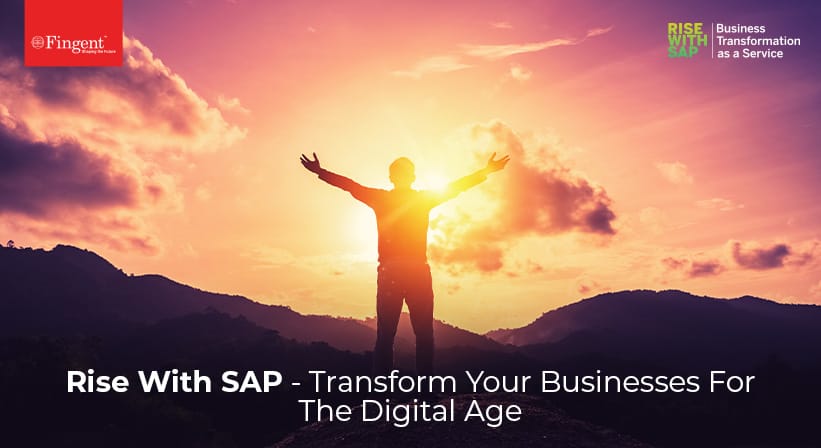 How Can Fingent Help Adapt Better To The Rising Changes And Prepare HR For The Future?
Fingent can not only change the way your organization is built but the way it runs as well. We can help you change work behaviors for the better. Your HR professionals do not have to be overwhelmed by repetitive administrative tasks.
Fingent can help you adapt better to rising changes. We can help you cut through the complexity of HR technology. Fingent's customized solutions can help you scale up your core business strategies and focus on your most valuable asset – your employees. That is why our Fingent mantra is 'locate and lock right talent.'
We understand that your workforce is the backbone of your organization. We will use our in-depth expertise, robust data analysis, and customized solutions to help you align your people, performance, and business values. Fingent's people development platform Skill Lake is specifically designed to "build a holistic learning culture that goes beyond functional skills, speed up onboarding, and facilitate the on-the-job application of learning concepts."
Check out the most unique people development platform – Skill Lake!
MUSA is another of Fingent's brilliant solutions to help streamline and optimize HR and Talent Management tasks. Here is a bit about it:
Why was MUSA required?
Fingent realized that the PeopleOps team was overworked with several mundane jobs. That led to the development of AI-powered virtual assistants. This automated FAQs and improved the efficiency of HR teams.
What was the result?
The virtual assistant improved the HR team's response time by providing instant and accurate responses to common queries. Thus, it relieved the HR team by minimizing their workload helping them to give adequate attention to the most important asset of an organization, their workforce.
Keep Up With Transforming Behaviors
Last year or so has seen the world change rapidly. This change may seem temporary. But here is a word of caution! This will spark a behavior pattern that will permanently transform the future of work. HR professionals must adapt accordingly to meet these changes. Fingent is confident that these and more HR tech trends will empower the transformation of the future of HR and talent management. Call us today and allow us to help shape the future of your HR function.
Experience remote hiring success with custom hiring and onboarding platform
Even before the pandemic hit, the number of employees working remotely has grown considerably over the past few years. The number of people telecommuting in the US increased by 159% from 2005 to 2017. 
Even if the threat of COVID-19 ceases, we may not return to the traditional office structure any time soon. In other words, remote work will matter to business much more than it did earlier. Employers, therefore, need to find ways to facilitate remote work. This includes creating the best remote hiring and onboarding experiences for employees. Strong onboarding processes improve new hire retention by 82% (Glassdoor).
By making a switch from a traditional to a digital workplace, organization across the globe are embracing the new normal. While there are many off the shelf remote hiring and onboarding platforms available in the market, for long term flexibility, it is necessary to fine-tune the features, user experience, functions and so on to fit your organizational requirements. Fingent, as a top custom software development company, can help you create custom applications to power your recruiting and onboarding.
Challenges of remote hiring and onboarding
Companies want all of their employees to feel inclusive and want a collaborative environment. But how do you make people feel that they are a part of something when you're working remotely? Remote working is not just video conferencing and chatting, but a comprehensive set of practices that organizations need to develop. Remote employees require more trust. This is what makes hiring remote employees so much different. With remote employees, you don't have any physical control or direct supervision to know whether or not people are on Netflix or YouTube all day. Building trust over time is the main challenge that organizations need to address while bringing in remote employees. While hiring a remote employee, we're investing in a person where we're going to trust him/her to represent our company.
Read more: Check out how Odoo can help meet HR requirements
Remote employee hiring and onboarding is here to stay
Despite these unprecedented challenges that COVID-19 has presented, various organizations have reacted positively and made rapid changes to their remote workflow management priorities and expectations. This ultimately shows us that the need to hire and onboard new staff will continue. Businesses will have to come up with innovative ideas and creative best practices to continue with their hiring and onboarding processes. 
How can a custom platform for remote hiring and onboarding help you?
The hiring and onboarding process of each company is unique. Employers always look to incorporate the requirements of a particular LOB into their induction programs. A customized remote hiring and onboarding platform helps you edit your workflows the way you want. You can use different task types to create a unique workflow for a new hire, through which you can send forms, trigger emails, conduct training sessions, and much more. You can even generate reports to review the progress of each workflow. 
Let's see how a custom platform can add value to your organization: 
1. Digitization of your recruitment process 
With traditional HR practices becoming archaic, organizations look for recruitment technologies that help streamline processes, giving them the best talent available in the market. A remote recruitment and onboarding platform that is customized to integrate ATS (Applicant Tracking System) allows you to post jobs, screen applications, conduct interviews, and centralize all this information in one shared place. When you're hiring remotely, you have to find the best fit for your company from a large pool of candidates. Incorporating functionalities like intelligent screening, document parsing, video capabilities help you gain a better understanding as well as organize your recruitment process.   
Read more: Applicant Tracking System-Transforming Hiring Norms
2. Electronic documentation helps you go paperless
A custom platform that takes the paper out of paperwork is what you need today. An online onboarding solution with features that enable your new hires to complete their documentation procedures from wherever they are, using any smart device makes the workflow as painless as possible. This custom platform automatically triggers email reminders to employees if they have not completed their documentation before their joining date. The onboarding platform can be configured to give automatic error notifications and tips to resolve those errors to ensure that all your employee documents are accurate. Additionally, functionalities like fingertip signatures, photo upload, and OCR make paperwork a breeze.
3. Self-Service onboarding improves employee engagement 
Remote employees do not have the liberty of walking to their managers' desk time and again for necessary guidance. Employee self-service onboarding comes to the rescue here and acts as a key to employee engagement. Self-service portals help to organize the onboarding process of your new hires helping them find all the information they need in one place. A customized remote platform with self-service onboarding capabilities helps your recruits access essential documents that help them learn and get up to speed quickly and with confidence. Thus employees are satisfied as communication channels are improved leading to higher productivity.
Read more: A Chatbot Story – How We Built a Comprehensive Onboarding Assistant for a Leading Research University
4. Project management on-the-go 
Onboarding and managing a remote team requires overcommunication. An online project management tool helps you do this with ease. You can opt for integrating a project management tool with your remote hiring and onboarding portal to reap the benefits in a single solution. This helps remote workers track the progress of their projects, collaborate effectively, and complete projects efficiently from anywhere, using any smart device. New hires can interact effectively, helping them learn fast. Managers can also track time and analyze what needs to be done in their projects. With a real-time overview, you easily get an idea of who's working on what. Inbuilt video conferencing tools help you to stay in constant touch with your new hires working remotely.
5. Virtual mentoring and training programs 
Mentoring and training programs are an indispensable part of onboarding. They help an employee get accustomed to her new job, learn about the company culture, and update her skills to better perform his duties. You can integrate virtual mentoring programs in your onboarding process helping new hires know about their roles and get personalized training wherever they are.
Read more: Optimize Workforce Management with SAP SuccessFactors and Qualtrics
A company is indeed as good as its employees. Hiring and onboarding new employees was a time-consuming process traditionally. When all or most of your staff works remotely, things become complicated. A tailored platform for remote hiring and onboarding helps you deliver awesome onboarding experiences to your employees, fostering productivity, efficiency, and better employee retention. It also allows you to promote your company brand and culture which gives your remote employees a sense of belonging. 
So did you get a custom platform for hiring and onboarding remote employees? Now is the time if not done yet. Partner with us to develop a tailored platform to meet the unique needs of your company.