Experience remote hiring success with custom hiring and onboarding platform
Even before the pandemic hit, the number of employees working remotely has grown considerably over the past few years. The number of people telecommuting in the US increased by 159% from 2005 to 2017. 
Even if the threat of COVID-19 ceases, we may not return to the traditional office structure any time soon. In other words, remote work will matter to business much more than it did earlier. Employers, therefore, need to find ways to facilitate remote work. This includes creating the best remote hiring and onboarding experiences for employees. Strong onboarding processes improve new hire retention by 82% (Glassdoor).
By making a switch from a traditional to a digital workplace, organization across the globe are embracing the new normal. While there are many off the shelf remote hiring and onboarding platforms available in the market, for long term flexibility, it is necessary to fine-tune the features, user experience, functions and so on to fit your organizational requirements. Fingent, as a top custom software development company, can help you create custom applications to power your recruiting and onboarding.
Challenges of remote hiring and onboarding
Companies want all of their employees to feel inclusive and want a collaborative environment. But how do you make people feel that they are a part of something when you're working remotely? Remote working is not just video conferencing and chatting, but a comprehensive set of practices that organizations need to develop. Remote employees require more trust. This is what makes hiring remote employees so much different. With remote employees, you don't have any physical control or direct supervision to know whether or not people are on Netflix or YouTube all day. Building trust over time is the main challenge that organizations need to address while bringing in remote employees. While hiring a remote employee, we're investing in a person where we're going to trust him/her to represent our company.
Read more: Check out how Odoo can help meet HR requirements
Remote employee hiring and onboarding is here to stay
Despite these unprecedented challenges that COVID-19 has presented, various organizations have reacted positively and made rapid changes to their remote workflow management priorities and expectations. This ultimately shows us that the need to hire and onboard new staff will continue. Businesses will have to come up with innovative ideas and creative best practices to continue with their hiring and onboarding processes. 
How can a custom platform for remote hiring and onboarding help you?
The hiring and onboarding process of each company is unique. Employers always look to incorporate the requirements of a particular LOB into their induction programs. A customized remote hiring and onboarding platform helps you edit your workflows the way you want. You can use different task types to create a unique workflow for a new hire, through which you can send forms, trigger emails, conduct training sessions, and much more. You can even generate reports to review the progress of each workflow. 
Let's see how a custom platform can add value to your organization: 
1. Digitization of your recruitment process 
With traditional HR practices becoming archaic, organizations look for recruitment technologies that help streamline processes, giving them the best talent available in the market. A remote recruitment and onboarding platform that is customized to integrate ATS (Applicant Tracking System) allows you to post jobs, screen applications, conduct interviews, and centralize all this information in one shared place. When you're hiring remotely, you have to find the best fit for your company from a large pool of candidates. Incorporating functionalities like intelligent screening, document parsing, video capabilities help you gain a better understanding as well as organize your recruitment process.   
Read more: Applicant Tracking System-Transforming Hiring Norms
2. Electronic documentation helps you go paperless
A custom platform that takes the paper out of paperwork is what you need today. An online onboarding solution with features that enable your new hires to complete their documentation procedures from wherever they are, using any smart device makes the workflow as painless as possible. This custom platform automatically triggers email reminders to employees if they have not completed their documentation before their joining date. The onboarding platform can be configured to give automatic error notifications and tips to resolve those errors to ensure that all your employee documents are accurate. Additionally, functionalities like fingertip signatures, photo upload, and OCR make paperwork a breeze.
3. Self-Service onboarding improves employee engagement 
Remote employees do not have the liberty of walking to their managers' desk time and again for necessary guidance. Employee self-service onboarding comes to the rescue here and acts as a key to employee engagement. Self-service portals help to organize the onboarding process of your new hires helping them find all the information they need in one place. A customized remote platform with self-service onboarding capabilities helps your recruits access essential documents that help them learn and get up to speed quickly and with confidence. Thus employees are satisfied as communication channels are improved leading to higher productivity.
Read more: A Chatbot Story – How We Built a Comprehensive Onboarding Assistant for a Leading Research University
4. Project management on-the-go 
Onboarding and managing a remote team requires overcommunication. An online project management tool helps you do this with ease. You can opt for integrating a project management tool with your remote hiring and onboarding portal to reap the benefits in a single solution. This helps remote workers track the progress of their projects, collaborate effectively, and complete projects efficiently from anywhere, using any smart device. New hires can interact effectively, helping them learn fast. Managers can also track time and analyze what needs to be done in their projects. With a real-time overview, you easily get an idea of who's working on what. Inbuilt video conferencing tools help you to stay in constant touch with your new hires working remotely.
5. Virtual mentoring and training programs 
Mentoring and training programs are an indispensable part of onboarding. They help an employee get accustomed to her new job, learn about the company culture, and update her skills to better perform his duties. You can integrate virtual mentoring programs in your onboarding process helping new hires know about their roles and get personalized training wherever they are.
Read more: Optimize Workforce Management with SAP SuccessFactors and Qualtrics
A company is indeed as good as its employees. Hiring and onboarding new employees was a time-consuming process traditionally. When all or most of your staff works remotely, things become complicated. A tailored platform for remote hiring and onboarding helps you deliver awesome onboarding experiences to your employees, fostering productivity, efficiency, and better employee retention. It also allows you to promote your company brand and culture which gives your remote employees a sense of belonging. 
So did you get a custom platform for hiring and onboarding remote employees? Now is the time if not done yet. Partner with us to develop a tailored platform to meet the unique needs of your company.  
In today's tech-neutral age, talent is the key differentiator between companies, with employees a key source of competitive advantage. Top app developers are in high demand to ride the mobility wave, and enterprises scramble to retain developers from being poached.
Developers are by and large content with their current jobs, but three out of four developers are open to new opportunities, and would readily change to a job that offers them better working conditions. Even developers not actively seeking out jobs do spend around an hour per week checking on potential jobs. This is in addition to the time they spend with other developers and potential recruits on communities such as Stack Overflow.  In such a state of affairs, employers need to remain on their toes always, to retain developers.
Here are some tips to retain top talent in your enterprise, without allowing competitors to lure them away.
Provide Opportunities to Grow
Most programmers are knowledge workers who value their skills and strive to keep themselves updated. One in every three programmers contribute to open source projects, and a whopping 81% of developers program as a hobby as well. These programmers are neither beholden to any organization, nor dependent on any corporate training program for their skill enhancement. They remain with their organization as long as it is worth their while, and simply move elsewhere if the organization get in the way of their development. Their loyalty is to themselves first and to any organization second. Organizations would do well to understand this fact and provide employees opportunities to grow and develop their skills.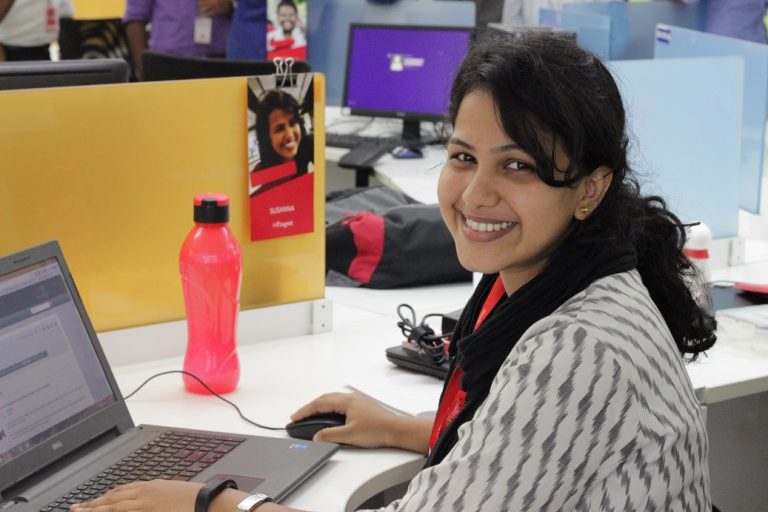 A good salary and fringe benefits are now a basic requirement, rather than any special motivators to ensure employees stay. Rather, if an employee feels the enterprise offers them opportunities to enhance their skill-set, valuable exposure, time to spend in creative pursuits, and more, they are more likely to stay.
Get the Leadership Right
Very often how the employee is treated in an enterprise determines whether he or she sticks on or leaves. As a rule of thumb, an authoritative leadership style is a sure-fire way to doom for the enterprise, and a servant leadership style, where the focus is to serve the employee, by facilitating them to do their thing, works wonders.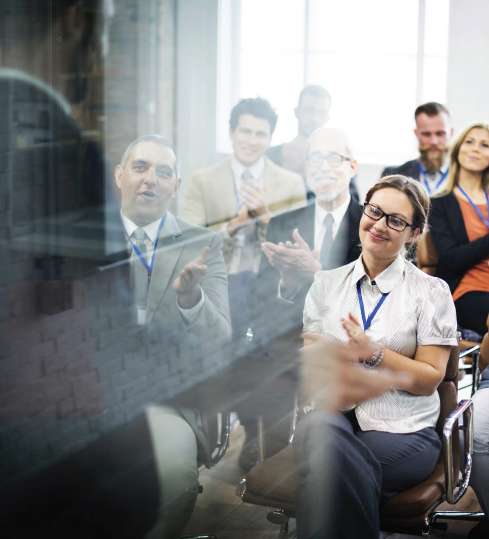 Having said this, a charismatic leader, who can lead from the front and motivate employees by dint of authority can also work wonders, no matter the leadership style. A good case in point is Steve Jobs, who would yell and publicly shame his teammates when dissatisfied with their work, and yet made Macintosh engineers believe they could achieve the impossible.
Keep Employees Motivated
The most effective retention trick is to facilitate the employee harness their creativity in tasks that matter to them. Abraham Maslow's time-tested need-hierarchy theory lists out five levels of needs or motivation that satisfied an employee, starting from the basic psychological and safety needs, a moving on progressively to need for affiliation, esteem, and self-actualization. Most developers, by dint of being "knowledge workers", have already accomplished their basic needs, and look primarily at higher level needs such as esteem and self-actualisation.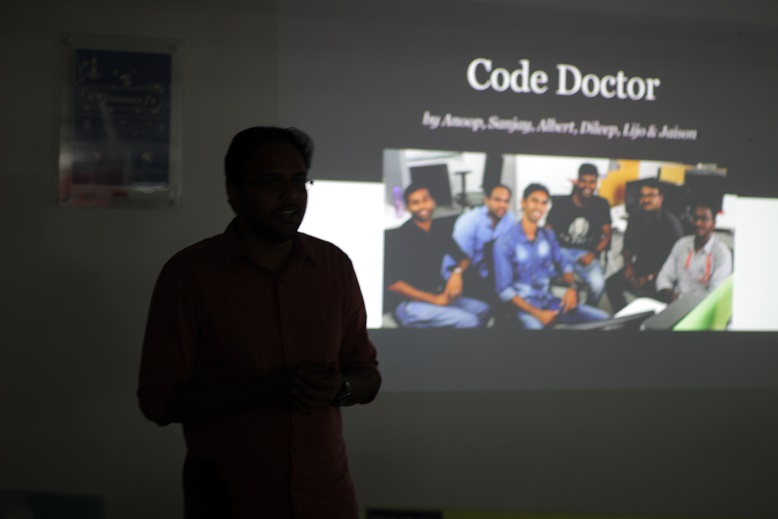 The onus is on the enterprise, especially HR to craft retention strategies, keeping in mind what exactly motivates an employee, and would prompt them to stay. Challenging work assignments, rewarding projects that would enable them to gain the esteem of their co-workers and peers, a sense of satisfaction on having accomplished a project that is really useful, and more are some ways to retain the employee's interest to stay.
Pamper the employee
Motivating the employee into staying is of no use unless the basic systems are in place. Developers being highly skilled "knowledge workers." The onus is on the enterprise to facilitate a congenial working atmosphere to do their thing.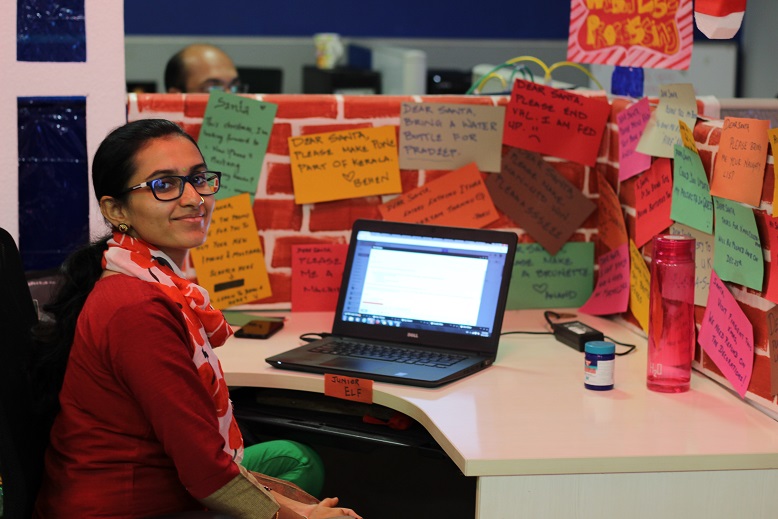 Facilitating the employee means pampering to their needs, and a flex-and-fun time, combined with work-from-home options lead the list of facilities sought after by most developers. About 64% of developers already work remotely at least one day each month, and 11% of developers work remotely on a full-time basis, as of now. Nevertheless, much more is required to keep developers happy, and facilitate their creativity. While 57% of developers valued the ability to work from home on vacation days most, 53% of employees valued vacation days, 47% of employees valued health benefits, 40% of employees valued work hours, and 40% of employees valued the equipment they use.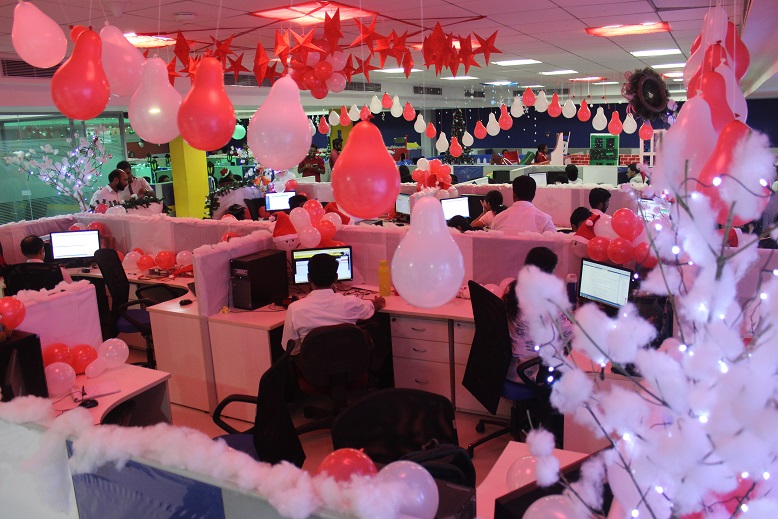 Autonomy and Career path
At times, retention of talent may have more to do with a dysfunctional enterprise than any other factor. A rigid and hierarchical enterprise, with a culture of deferring to authority, and where information is kept on a tight light is hardly congenial for developers, who value creativity and openness. Most talents seek to leave enterprises where talent and merit are not valued, where promotions are a matter of tenure and not merit, and where there are no mentors to guide them.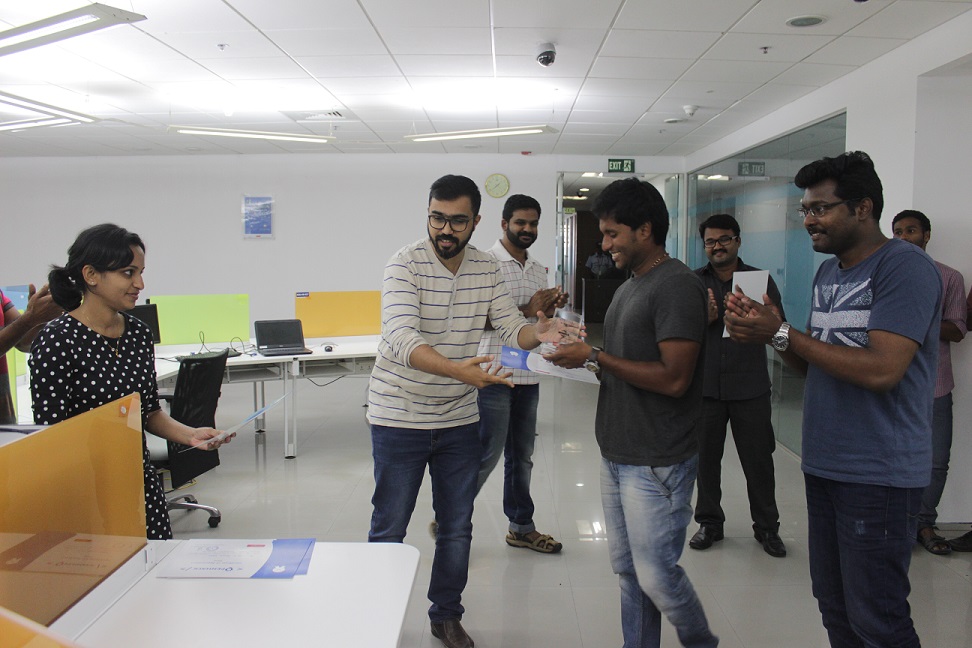 Programmers value autonomy and empowerment. Empowering them to take crucial decisions regarding their projects, entrusting them to engage with clients directly, drawing deadlines through a collaborative process rather than imposing one from the top, are all steps that make employees feel valued, appeal to their self-esteem, and go a long way in retaining them for the enterprise.
Also, enterprises that fail to chalk out a clear career path for their top talent risk them leaving. Not all developers make competent managers, and many of them do not even seek a managerial position. The onus is on enterprises to ensure progress in roles and responsibilities that suit them. A technical path, parallel to a managerial or supervisory role, may work best for technocrats who may not find managing people their cup of tea.
Top programmers seek continuous value. They seek out highly challenging projects and seek to leave when they perceive the projects they work on are futile or destined to failure.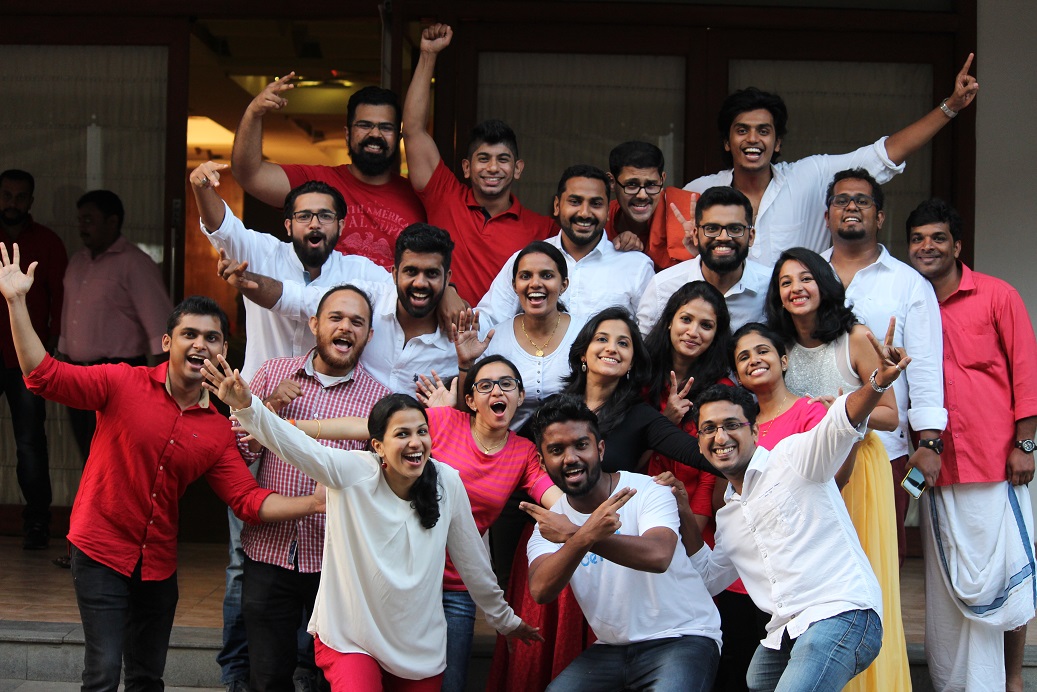 Getting and retaining top app developers is not easy. However, we offer an effective alternative. We already have a team of highly talented, resourceful, and experienced app developers, with a track record of having delivered several intuitive mobility and other projects, for customers cutting across industries. When you hire us, you are free of all your human resources related worries. Retaining the top talent, pampering them, and preventing others from poaching the best talent becomes our headache, leaving you free to focus on your business.