Tag:
learning management system
Businesses increasingly rely on the capabilities of their workforce to gain an edge over the competition in the complex business landscape. Pressure on Internal Learning & Development teams have increased immensely to train under-skilled human resources to make them more competitive and relevant to changing business trends. With rising shortage of talent, hiring processes are failing to meet the talent expectations of an organization.  As per a study conducted by CareerBuilder, 49% of employers have made up their mind to hire people who are underskilled and train them to bring them up to be productive resources who adds significant value to the organization's growth. Even though this is an excellent opportunity for L&D departments, the cost for such training programs are always a matter of concern.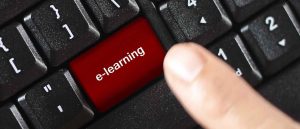 With the growing popularity of eLearning, it has been seen in many cases that shifting to online training makes training very effective.
According to a report by Judith B. Strother that had findings of Hall and LeCavalier, some of the big shots were able to cut their training costs tremendously by switching to blended learning. One of them is Ernst and Young, who cut their training  costs by 35% (

An Assessment of the Effectiveness of e-learning in Corporate Training Programs

)

The same report also described how IBM was able to cut almost $200 million after moving to online corporate training.
So where should we start off?
Assess your Requirement
It's important to understand what your organizational goals are from a training perspective. You can use employee surveys and quizzes to create a training program that can be effective in developing employee capabilities as per their requirement. Furthermore, a retrospective on training feedback will help you fine-tune your training plan.
Using the results from employee surveys and quizzes, you can narrow down those areas where training can bring your organization closer to its strategic goals.
Program Streamlining
As employees are expected to juggle multiple responsibilities, there are many areas where they may need to be trained on. Some programs can be redundant and thus avoided entirely. Categorizing your training modules as per their priority can make your programs more cost-effective. Based on their priority, you can decide on when and how much to invest in them. This is useful, especially where your training costs are charged per training program.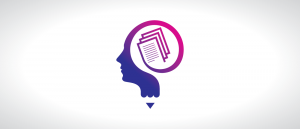 Prioritizing the development areas that will help your organization achieve its vision will not only let you use your resource efficiently but also drastically reduce the risk of investing in the wrong training program.
Choose the Right Trainer
The right trainer can reduce costs while providing the necessary training that your team needs.  Sometimes the top gun in the market may turn out to be the wrong choice for your organization. Each training vendor will have to be carefully assessed to suit your organization's priority and requirement. If you are looking to develop your team's soft skills or a general skill area, you don't really have to invest a premium. However, when it comes to training your team on a specialized skill, you might want to consider vendors who are known for their quality of training in that specific skill set.
Transforming learning and development [Source: Onlignment]
Talent Management Strategy
A general market study shows that over 70% of corporations having over 10,000 employees are focussed on setting up a Learning Management Solution (LMS). And today, almost all LMS vendors have a Talent Management system bundled along. From the market research, it has been noticed that companies having a Talent Management system from the same vendors as their LMS are getting almost four times returns from those who are buying them from a separate vendor.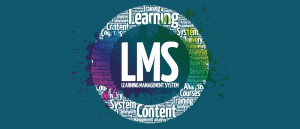 An eLearning software not only saves my time and energy to train someone on a specific skill set but also allows me to reuse a set curriculum/course with multiple candidates. The only effort required is to maintain/update the learning material when required. A good eLearning system will help me track my team's progress with the training and at the same time help the employees map their training with their career path.
Reducing cost in the overall functioning of an organization is a part of everyone's priority list. Developing my team's skill along with cutting cost is a deal I'm willing to take any day!
"To win in the marketplace you must first win in the workplace."
-Doug Conant, former Campbell Soup CEO
Employee detachment has become rampant in companies these days. According to the whitepaper, "What Drives Employee Engagement and Why It Matters," 45% of the American workforce is only partially engaged in their work environment while a whopping 26% are completely unplugged! And shockingly, surveys reveal that there is a significant correlation between employee engagement and the company's productivity, turnover, absenteeism, quality of service, and productivity.
So, who is an Engaged employee?
An engaged employee is one who would sincerely contribute for the company like he would do for his own. One who is passionate about his firm and takes ownership for the quality of his work. One who works as hard on a Friday evening as he would work on a Monday morning, and who wouldn't ditch his company for another offer with a slightly higher package.
How do you keep your employees engaged?
According to the best-selling book, "Drive: The Surprising Truth About What Motivates Us," science knows it better about motivation than companies. The book says that the "carrot and stick motivators" (rewards/hikes and punishments) often prove detrimental to employees and does more harm than good. It's not always about appealing employees with mere raise in salary or share promises, as most businesses do. It's about making happy employees, who feel valued enough, empowered and safe in organizations, and drive continuous innovation throughout the years. Companies should make sure that their employees are engaged, developing their skills, been taken care of, supported and motivated because, without their engagement, your business isn't headed towards innovation, is rather headed for extinction.
How Corporate Learning Management Systems can help improve employee engagement
While surveying across a range of industries, demographics and experience levels, the access to learning new things and training opportunities for employees was found as the second most effective way to ensure employee engagement and retention. Companies focus on learning as a key aspect to improving their employee engagement and the urge for people to learn and create new has been recognized through Corporate Learning Management systems.
LMS to Upskill Employees and Their Capabilities
In organizations, HR and talent managers continue to be highly focussed on corporate training, maximizing the effectiveness of an employee. The HR team in any organization, small or large, will have insufficient resources to implement thorough training sessions for employees. The right custom LMS solutions can help address these challenges easily.
By 2018, the LMS market is expected to reach $8billion, according to MarketsAndMarkets.
While it is true that big companies have more resources to spend on advanced Corporate LMS, these are affordable for businesses of any size. If you plan to buy LMS software for your business, here are the details on how it's being used by companies.
The benefits of Corporate LMS Solutions
Corporate LMS impart employees the ability to evolve, adapt and employ new technologies in their work. Moreover it's an easy to use platform and employees wouldn't find it difficult to use.
Many agree that it has helped track their progress, standardized training and helped reach more workers.
70% of employees are found to work harder on learning new skills. Companies deploying LMS software are found to show 30-50% higher employee retention rates compared to those which haven't.
Testing, employee training and recordkeeping turned out to be the most used LMS features. The corporate LMS software has a positive/very positive impact on them.
The LMS system can be easily accessed and is easily afforded by a high-quality LMS.
Major Challenges to Corporate LMS:
Integration: 32% of users say that the major obstacle they face is integrating the LMS with other systems. Businesses should make sure that they choose LMS solutions that seamlessly integrate with their other talent management systems, like employee performance management, succession systems and career development planning.
Customization: 22% users said lack of customization is another major challenge, which has been a major obstacle for the vendors too. This can be minimized if the LMS solutions move to more flexible options in cloud.
Researches and analyses prove that engaged employees are the greatest asset of any organization, as they drive greater productivity, profitability and quality. Still we see a larger portion of the working crew completely disconnected from their goals. You saw what can improve the situation and know what needs to be done immediately. It's high time to move employee learning and training goals to the front burner. So, why wait, start finding easy, interesting, effective and intuitive ways to engage your employees now, before someone else does!
Image courtesy: elearningindustry
Learning Management Systems (LMS) have been in use in the education industry for quite some time now. They basically make use of software to administer, track and monitor the functioning of e-learning courses. Schools, colleges, and universities have been using LMSs to provide online courses that compliment traditional on-campus courses. These days LMS software is also used by Corporate Talent and Development (T&D) departments, to provide online training to employees and to automate record-keeping. According to findings by E Learning Industry, the LMS industry is expected to be worth over $7 billion by 2018.
Over the past few years, the use of LMSs among various industries have increased and for the same reason they have undergone their share of evolutions and changes as well. As is the case with any kind of technology, old systems can no longer serve the purpose of educational organizations today and hence, they have to evolve.

Learning Management Systems are not simple pieces of software anymore. Software analysts have done considerable research about the evolving LMS industry and have identified several trends. Let's take a look at some of the major trends in the industry this year;
Open Software-as-a-Service (SaaS) Solutions – Cloud-based SaaS solutions have always allowed LMSs to be easily set up and used, thanks to their established standards and ease of access. But even such service delivery models have drawbacks. They may allow for easy access and setting up but they allow for only very minimal customization. Open source platforms, on the other hand, may offer customization capabilities but they may incur expenses for frequent administration and downtime. A delivery model that utilizes the best of both worlds is one that is Open Saas, with substantially reduced setup costs and customization as well. This year we will likely see the rise of Open SaaS solutions that can bring down the overall costs of ownership and also provide service delivery to fit the unique needs of different businesses.
Gamification – Gamification, that is, the use of gaming elements and mechanics beyond the traditional gaming experience and integrating it with learning and education systems, is something that has proven to increase retention and learning speed among students. For the same reason, as a general trend in the education industry, we'll be seeing an increase in this technique. In LMS, we are likely to see the increased integration of gamification with it and furthermore, improvements in the interface and portal design as well. By increasing engagement through gamification, LMSs seek to allow both students and employees approach their learning from a strategic point of view, with time management skills and a point or reward-based incentive systems. It provides a lot more than entertainment, and aims to increase the overall learning potential through incentivized processes and behaviors.
Socializing – We are all familiar with the effect that social networks have on our people. I mean, they have been nothing short of successful in luring an entire generation into the habit of sharing information and scheduling stuff through the internet. Every single day, people get into their own social circles online and see what their counterparts are up to, share their own little world with them and literally keep themselves updated on the happenings of each passing day. Such being their effect, on the mere matters of everyday life, why not leverage them for learning and training or education purposes as well?
Indeed. They are made use of by LMSs in getting across learning material to users and allowing them to share knowledge within their own social circles. LMSs seek to utilize the comfort and familiarity that users experience through the social media channels, and encourage them to share and learn in a comprehensive way. With the increasing popularity of this trend, it would only be a matter of time before LMSs start delivering personalized and adaptive training and talent management services to users through these social networking portals.
Blended learning – Again, a general trend that we will continue to see trending in the education industry this year. Blended learning also helps businesses in training and improving the skills of their employees as well. By integrating the digital and practical learning experiences, it augments classroom learning, with supplementary learning materials, advanced scheduling capabilities and the like, and provides the users with much needed hands-on experience. LMSs facilitate these practices and make way for more effective learning sessions, be it for students or employees of an organization. It also makes scheduling tests and exams much easier, as all of this can be organized and monitored through a single portal. What's more, it keeps the overall costs of training and development well within the budget. With many such benefits, this method has already proven to be successful, which is why we'll be seeing more of this in the coming years.
Increased business utility – The use of LMSs in business organizations had been on for some time now, although it hadn't quite gained momentum. This year, it is definitely going to increase, as businesses have realized that investing in education and personal development of their employees, benefits not just the employees alone, but almost all areas of their business. From customer engagement to management, LMSs can help in managing all important aspects. Training the employees, can reduce employee turnover and improve morale. Customers and business partners can also benefit from LMSs by making use of the tracking and information dissemination capabilities. They can even help you devise your own e-commerce strategy or customer service portal.
Learning Management Systems have come a long way from the time they were introduced into the industrial landscape. They have become more than just complimentary educational programs. This year definitely looks like a revolutionary one for LMSs, as it is likely to take over the business field as well. There can be many more trends in the LMS industry this year. What do you think we can add on to this list? Let us know in the comments below.
Source: Software Advice