Tag:
rapid mobile application development methods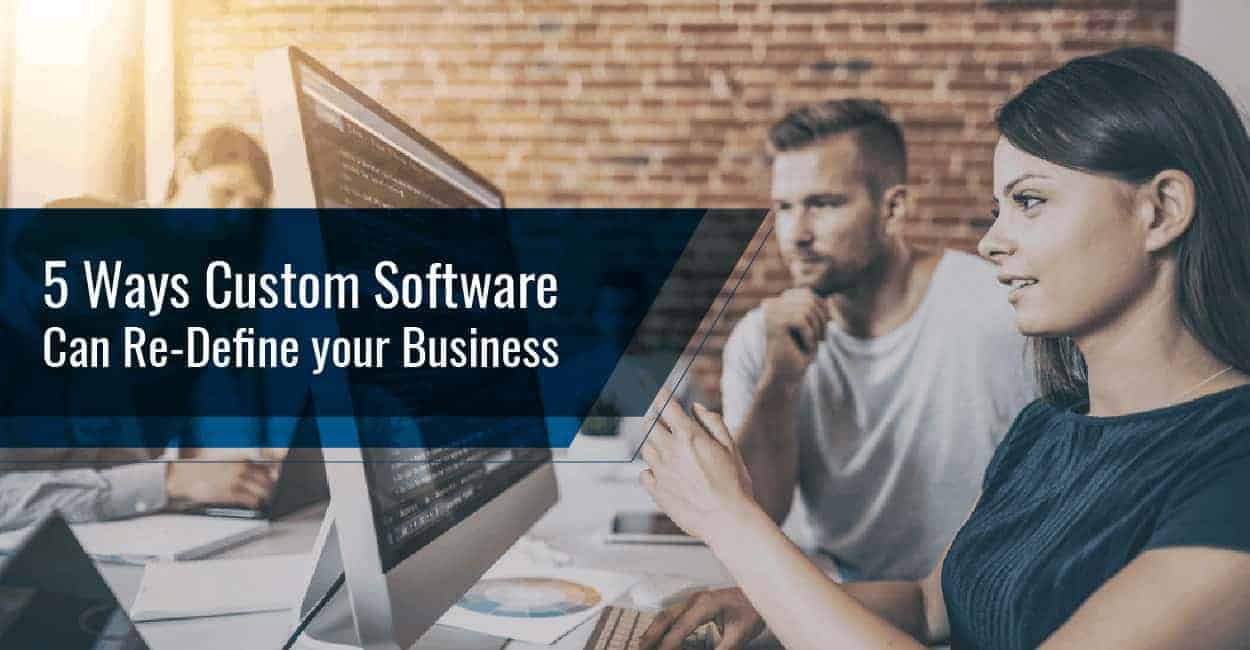 Android, the most popular OS for mobile devices, is still on a growth trajectory. Developing Android apps have now become indispensable for anyone who requires a strong presence in the vital mobility space. Here are some Android app development tips that make such app development easy, without getting bogged down with self-defeating complicated and extensive projects.
1. Get the Basics Right
The basic Android development tip, to which there is no workaround, is gaining skill in the underlying languages. Android is technically an operating system and a platform, or a collection of language by itself. Apart from Java which offers the programming language and XML that offers UI components, the mix includes HTTP for data storage and connectivity, SQLite for data storage, XML-RPC for connectivity, and Gradle and ANT for compiling, among other languages.
Learning how to install Eclipse, the Integrated Development Environment (IDE) for Java and the Java Development Kit (JDK) also helps. While it is possible to develop apps even without IDE's, IDEs make things much easier, allowing compilation and running the code with just a touch of a button, sparing the need to painstakingly write additional code.
2. Gain Familiarity with Intuitive Tools
Tools such as Hierarchy Viewer, LayOutOpt, and others make Android development simpler and easier than it otherwise would while making the code more robust at the same time. The Android Debugging Bridge (ADB), the Dalkvik Debug Monitor Server (DDMS), advanced features of Traceview and dmtracedump are all effective debugging tools.

Hierarchy Viewer
Using Hierarchy Viewer <sdk>/tools/hierarchy viewer, while creating views, makes it easy to visualize complicated layouts, sparing developers the hassles of developing advanced styling under erroneous assumptions. The feature is available only on devices flashed with a developer version of the Android Platform, limiting people who can access it, and thereby improving security. An associated tool is Pixel Perfect, to zero in on the fine placement details of images, and ensure it renders appropriately on all densities.

LayOutOpt
Running layoutopt <sdk>/tools/ layoutopt, against an XML generates a short description of the issue, along with the line number where the issue exists and suggested resolutions. The tool suggests areas where the developer can use more effective platform attributes, to have fewer views rendered to the UI at run time. Developers can eliminate redundant views and save valuable time, besides making the code more optimal.
While there are several third-party solutions for each issue, using Android-specific solution is often simpler and yields better performance. As a good practice, explore other tools only when the Android tool is inadequate for the purpose.
Building a modular structure, with components fits for reuse between different layouts reduces the quantum of XML required, and prevents the code from becoming too unwieldy.
3. Make Extensive use of Themes
Another handy Android development tip is to make extensive use of themes, to manage the style across the app. Rather than take the code heavy route of declaring the height and width of every single layout items in views, wrapping the layout around a theme is much more effective and easier. Co-opting a rich styling early in the development process makes it very easy to deal with device idiosyncrasies at a later stage, something very handy in today's age of device fragmentation.
4. Make Good Use of Forums and Resources
The extent of skills required for any project depends on the nature of the project and the range of functionality proposed for the app. For instance, learning how an API works is essential for apps that integrate Google Maps. Here, what matters is not whether the developer knows everything required, rather knowing where to find the information required.
Google is your friend. Among the specific forums, Stack Overflow, and the Android Subreddit are the most helpful Android communities in the cyberspace. Other forums such as CodeProject, DevShed, and CodeCall all have vibrant Android-specific discussions as well. For newbie developers, completing the "Building Your First App" lesson on the Android developer's website is a good first step. The Android Developers channel on YouTube offers excellent video tutorials. A wealth of demos and tools for IDEs will ease an otherwise steep learning curve.
Each forum has its specific niche. For instance, StackOverflow is a good place for understanding what an error means, and for troubleshooting. The Android Developer Office Hours hangouts make it possible to ask the team directly
Being sociable is the key to success in such social forums. An active presence, sharing tips, frustrations, and links, is a great way to remain updated, and make development that much easier.
5. Approach Rapid App Development with Caution
The timeframes to develop an app depends on the features and functionalities required in the app. As a rule of thumb, about two months is the optimal time for a new developer to conjure up a standard run of the mill app. However, today's fast-paced business environment demands fast-paced developments. Catering to such demands are several rapid application tools and development frameworks. Such rapid application tools facilitate rapid iterations, often offering an easy drag and drop interface, doing away with the coding requirements.
The efficacy of many such tools is limited to developing apps with basic functionality. Also, developers need to be wary of several dud products that pretend to ease development but is actually junk. It is a good idea to test a new or unknown tool them by developing a simple yet significant app with it.
6. Listen to the Customers
Last but not the least, the customer is always the king. Developers need to listen to their users. Rather than trying to implement what they know, they need to understand the features and functionality users want, ascertain the technologies which will enable them to realize such functionality and work towards acquiring the relevant skills to realizing it.
Also, while innovation is a rockstar in the open source Android world, "to break the rules you first must know the rules". An understanding of established best practices is essential before trying to break out and develop your own unique niche.
It pays to tie up with a sound partner, who has a wealth of experience to understand what will click and what won't, backed up by the resources to identify and incorporate the latest technology, the talent to blend industry best practices with innovation, and more. We are your perfect partners for the purpose, having developed hundreds of cutting-edge Android apps, cutting across industries.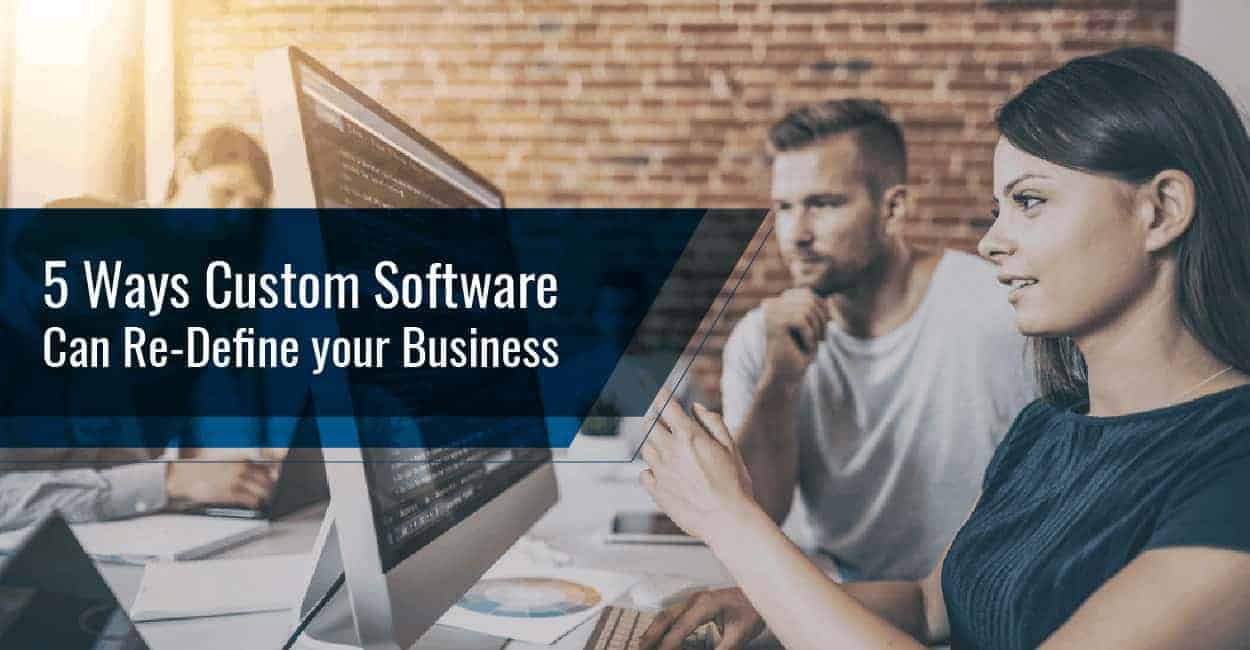 B2B ecosystems constitute the backbone for several critical functions in the enterprise including supply chain optimization, sales, marketing, product development, knowledge management, and even innovation. Such B2B ecosystems thrive on the exchange of information and uninterrupted collaboration.
The growth in popularity of mobile devices is all-pervasive. It is not just retail customers who prefer mobile devices for shopping, but also internal enterprise users, who prefer to get things done through the convenience of their smartphones. The proliferation of the BYOD culture, where employees access the corporate network through apps downloaded on their mobile devices and get the job done even when on the move, has further fueled the growth of mobile services in the enterprise.
In such a state of affairs, the business-to-business (B2B) segment is also seeing a surge in mobile services, side-by-side with the much-publicized business-to-customer (B2C) segment. With mobility now becoming central in the scheme of things for B2B ecosystems, here are key trends in the future of B2B enterprise mobile services.
Mobility Solution Management to Mature from EMM to Seamless Integrated Experience
Enterprises are moving to enterprise mobility management (EMM) solutions to gain control over their ever expanding mobility ecosystem. EMM facilitates laying down policies and structures for mobility management, offering a unified, integrated place for the management of devices, apps, and content, and also to enforce security.
In today's fast paced tech world, organisations have started moving beyond such traditional EMM functionality as well. Enterprise apps, dealing with distinct processes such as procurement, sales, and more, are still independent to one another, existing in silos, without any functional integration between them, and not factoring in conditions relevant to the user. This is changing, with mobile devices now slowly but surely becoming a central node in a connected ecosystem. In such a changed scenario, B2B app users transition from a broken to integrated frictionless experience, with the mobile experiences evolving in terms of channel, context, and construction.
In response to the changing scenario, EMM is evolving from simple device management, to incorporate advanced features such as user credential distribution, single sign-on (SSO), access control, and more, deeply integrating itself into the core IT of the enterprise. Advanced EMM also offers software development kits (SDKs), enabling app developers to offer content control, encryption, data loss prevention policies, and other security-enhancing features.
Artificial Intelligence to Become Well-Entrenched
All the hype surrounding artificial intelligence and automation notwithstanding, most mobile devices still rely on direct user instructions, forcing business users to move in and out of apps to get things done. However, the spread of AI technologies means many tasks now done manually, even with the convenience of apps, will soon be automated, requiring no human intervention, or at best only validation. The proliferation of new AI inspired technology such as Google Glass and more would also decrease the dominance of apps in the scheme of things, offering users more touch points to get things done in a much easier way. The key to such next generation B2B enabling devices is present and upcoming technology innovations.
Rise of Rapid Application Development and Containers
The latest trends in mobile app development, such as the use of low-code and no-code option for rapid application development, the use of containers, and other trends will apply equally in B2B space, just as it shakes up the B2C space. Mobile app development is increasingly becoming agile as well, with greater thrust on design reuse, modular approach, and more.
In the quest for efficiency, the thrust of application development will not just be on creating new apps and solutions, but also on ensuring online workflows work seamlessly with offline mobile contexts. There will be a greater focus on innovation as well, by applying in-vogue and emerging concepts such as mechanisation, machine learning, natural language,  immersive analytics, and more. There will be increased integration of voice, video, and images in B2B apps as well. The application of MVP (model-view-presenter) architecture will improve user experience significantly, and drive the application of new technology to spur innovation.
B2B Enterprise Seek Increasing Value from Mobility
In an interconnected ecosystem, the real value of mobility goes beyond the value of a particular function or app. The true value realizes when the app completes a piece of the jig-saw, or enabling well-timed business moments that enables the continuation of a relationship, and or opens up additional value. In such a scenario, the focus shifts from data models to service models, where customer or client experience is the overriding concern as opposed to the data or asset the enterprise holds. What the enterprise has is no longer relevant. Rather, what they do with the available resources makes all the difference.
Enterprises are now forging a tighter integration, and even merging mobility with IT team, to ensure the agility brought about by mobility rubs off on the rest of the enterprise.
In the quest for operational excellence, improved engagement with customers and clients, and also a competitive advantage in an increasingly tough business environment, B2B enterprise mobile services are embracing big changes. Those who miss out stand to lose out big time. For instance, mobility-lagging organizations face the risk of key employees becoming frustrated with the lack of productivity enhancing apps, and resigning.
In such a scenario, it pays to rope in a strategic partner who is competent in the mobility space and has solid experience helping enterprises roll out highly successful mobility campaigns and implementations. We are the right partners for you, as evident from our list of satisfied customers, cutting across sectors.
More and more enterprises seek to ride the mobility wave towards improving their efficiency and becoming more competitive. Gartner estimates enterprise app demand to grow about five times faster compared to the internal capacity of IT organizations, by 2017. Today's digital employee use an average of three different devices in their daily routine, and with the spread of IoT and wearable devices, this number is set to increase to five or six devices a day. Mobile phone sales are expected to touch 2.1 billion units by 2019, fueling demand for enterprise apps.
Enterprises find it a challenge to develop, deploy and maintain mobile apps to match the ever increasing demand, leave alone being proactive to preempt competition.
An earlier Gartner survey on mobile app development, conducted in 2014, reveals a majority of organizations have developed fewer than 10 apps, with a good majority of them not having released any mobile apps at all.
Many enterprises grossly underestimate the time and resources required for developing mobile apps, especially the time taken for integration. They find the coding part especially vexatious and arduous. Moreover, hiring developers with good mobile skills is becoming progressively difficult and costly.
Rapid Mobile Application Development Approaches

Enterprises need to develop mobile apps, and develop it fast, to keep pace with the enterprise app demand. They need to use development tools capable of producing apps rapidly, to reduce the gap between demand and supply.
Solutions are in sight though. Significant innovation, mostly through powerful Rapid Mobile Application Development (RMAD) tools is fast replacing native development tools and traditional coding approaches.
RMAD is generally implemented through an effective two-pronged bimodal approach. The first mode involves the creation of stable infrastructure and APIs that enable apps to retrieve and deliver data to back-end systems seamlessly, without disrupting enterprise applications. The second prong involves the deployment of agile approaches to quickly deliver front-end app features required by the business.
The RMAD approach generally starts with requirement gathering through workshops or focus groups, prototyping an early iterative model using no-code or low-code platform, end users testing the design, and reusing software components to the extent possible during the main development phase. Visual development tools like MDD further facilitate iterative, rapid, and collaborative design, with developers able to share prototypes, gather feedback, and refine the requirements.
Several Rapid Mobile Application Development (RMAD) approaches, such as drag-and-drop code-less tools, automated code generation, model-driven development, virtualization, construction of forms, and other methods allow people with little or no coding skills, especially business managers and those with business facing roles to develop applications on-the-fly, and iterate on these designs.
Low-Code and No-Code Platforms
Several low code app development platforms enable rolling out apps in double-quick time. Some of the most popular ones are Appian Quick Apps, Xamarin, Zoho Creator, Microsoft Power Apps, Salesforce Lightning, and others, each offering various levels of low code options, and each having varied levels of effectiveness and popularity.
Such low-code and no-code platforms do away with the need to code by offering declarative development options such as drag-and-drop visual interfaces, point-and-click tools, object mapping, process modeling, form builders, WYSIWYG editors, and other options. Even the few lines of code involve standard languages commonly in use, such as JavaScript, SQL, CSS, and more. These languages are familiar to anyone who has a decent level of education in IT.
Most of these platforms enable creating an app quickly and then layering customization and added features on top of it. Using these options, enterprise users may develop their own apps without writing a line of code, or keeping code to a minimum, for any optional customization.
Such declarative development options are popular in several areas of application development, such as
Logic, criteria, and filtering

User interface

Reports and Data Visualizations

App roles and authentication

Data import and export rules

Integration with other apps and systems
The best low-code platform offers step-by-step workflows for most application authoring processes. Point-and-click tools, for instance, guide the user through each step of the process, enabling keeping things in context. Other tools may enable connecting the application with an internal corporate directory such as Microsoft Active Directory, to facilitate single sign-on integration.
Low code platforms also come with much integration in-built as well. A common and very popular integration is online data storage services such as Dropbox, Microsoft OneDrive, Google Drive, and more.
Low code platforms offer various approaches, with the space rife for innovations. A model-driven development (MDD) approach, for instance, uses visual models for defining data models, application and process logic, user interfaces, and other elements.
Limitations of DIY App Development Platforms
Codeless development brings IT the business together, facilitating more rapid, iterative, flexible, and collaborative development. However, it still pays to enlist the services of a professional enterprise app development company. Low-code platforms, for all the ease and automation it offers, do not eliminate the need for programming completely, and no-code platforms still have several inherent limitations for enterprise use. For instance, these options are specifically weak on integration and user interface, especially mobile UI.
DIY app development platforms are definitely worth a try if these are your baby steps towards the app development world, and your app does not handle critical tasks. However, if you are remaking an app, and wants it to handle mission critical functions, or is customer facing, it may not be worth the risk to go for DIY. Due to limited options available, you will have to either adjust the app according to what is available or seek a real developer's help to add the extra functions that are not available within the platform.
If you don't want to take a chance in your enterprise application development, partner with established custom software development companies such as ours, to be assured of a complete web application, with custom layout, ability to access servers on the device, pixel-perfect displays, and much more. You gain from our experience and expertise spanning across several projects, cutting across industries and sectors.