Tag:
retail consumer experience
Mobile devices with constant connectivity, contextual access to information and products have changed consumer behavior in the past few years. In several recent surveys, it was found that an average of 42% of in-store sales is generated through online shopping searches. Thanks to technology, the distinction between online shopping and in-store shopping are disappearing as retailers implement technology solutions that enrich and satisfy the needs of modern consumers.
1. Integration with Location Based Services
A recent study conducted by Chadwick Martin Bailey and iModerate Research Technologies showed that more than half of smartphone users make use of them in stores to compare prices, find other store locations, look for discounts etc. It also showed that up to 38% of them checked for the availability of a product through an app. This shows how much influence technology has on purchase decisions made by consumers. They basically search for a product and find a store which has it before actually setting out on purchasing it.
Given the strong growth in smartphone ownership, everyone is dependent on the in-store experience – from retailers to product manufacturers – each must take advantage of opportunities these devices provide for generating sales and improving the customer experience. Along with designs for packaging, displays, and signage, we will see smartphone-based communication as a necessary element of retail planning.
Jeff McKenna, Senior Consultant, Chadwick Martin Bailey
Hence, integration with such product searches is essential in order to drive customers to your store. One of the biggest athletics brands in the world 'Reebok', used location-based services to drive conversions in a pop-up store in Paris by participating in a two-day long immersive fitness event in collaboration with the fitness center, LesMills. At the end of two days, there was a conversion rate of 35% or an increase of 350 purchases in 2 days.
2. Tracking Consumer Engagement Using QR Codes
QR Codes allow advertisers to provide more information to their target audiences online. Information about the company or the product allows customers to engage directly with the retailers using their smartphones. QR codes now virtually being everywhere from product brochures to restaurant menus, provide an effective way for customers to interact with the brand better.
Moreover, QR codes help facilitate transactions seamlessly that will greatly enhance the shopping experience of customers. It can push your store to embrace an omnichannel retail strategy that will prove more effective in targeting customers and converting into successful sales. Besides, it leaves you sufficient data about customers, which will help track and implement better strategies and experience.
Power your growth & profitability in retail
Fingent's expertise in professional mobile development has benefited clients in retail to augment their customer experience. Get in touch with our experts today to know more.  
Get A Free Quote! 
3. Focusing on Maintaining Customer Loyalty
Customer loyalty is an important retention strategy for retail stores. Maintaining a consistent experience is the first step to keep up loyal customers in visiting your store than going for another. In the face of stiff competition, loyalty programs through privilege cards, incentives, rewards, email newsletter offers, etc. are effective in driving footfalls to the store. Privilege cards allow retailers to develop personalized email campaigns that provide value to the customer based on their purchase history.
4. Measure Campaign ROI Using Digital Coupons
Coupons have always been something that customers look up to. Almost 80% of them use coupons. Digital coupons have a further advantage of being available on a mobile device. Retailers can create digital coupons, that can be used in a store and provide them to customers. Since the stores are well equipped with the technology to read or scan the coupons right from the mobile device, so the customers don't even have to take a print out.
Read : How product ordering system integration with CRM helps in purchasing?
5. Online PR with Special Events
Special events like a sale or the launch of a new product can be organized and better publicized by using an app sending push notifications. Discounts or giveaways can be offered too. Such events always help in increasing sales while mobile apps help in giving them a much wider reach among the customers. For example, the two-day event held by Reebok and LesMills mentioned earlier made use of mobile technology to transmit messages to LesMills app users, informing them about offers and discounts according to where they are.
Summing Up
Mobile apps are clearly a great way to drive consumers to your store. It brings in more convenience and offers personalized services, which by the way stands at the helm as the driving force behind increased sales and customer loyalty. The modern consumer needs a redefined shopping experience and gets ahead of conventional practices like queueing up for checkout.
Mobile technology can do just that by enabling the customer to make and complete their purchases hassle-free. Just like Reebok, there are many other brands which have made use of mobile technology to boost their in-store sales. In this age where technology is inevitable in almost every industry, it is now evident that even the retail industry is no exception.
Do you have any insights on improving the customer experience at retail stores? Tell us your insights below.
Related Reading : How a Smart Product Ordering System Helps Retailers and Wholesalers
Gone are the days when marketing in retail, meant hours of trial-and-error based planning and strategizing. Marketing is no longer reliant on the marketer's gut feelings or intuitions. It is moving away from being an art and is becoming more of a science now.
One of the major reasons that can be attributed to this shift is big data. Yes, the endless amounts of data that are being collected by businesses on an on-going basis are changing the game for retail nowadays. Business enterprises that leverage this data through analytics, and uncover useful insights are able to make their marketing plans more effective.
Isn't it great when you are able to analyze what kind of products your customers are likely to buy, or what is the highest price that a customer of yours is willing to pay for a particular product? You get to channel your marketing efforts in the direction which is most likely to give you better profits with such information.
With predictive analytics, you get to garner all the insights necessary to personalize your marketing efforts for customers, making it much more effective and useful.
So here are some of the areas where you can use predictive analytics for personalization:
Customer engagement and revenue
Predictive analysis helps to identify the different ways in which customers engage with retail sites. This information can be used to drive the desired level of engagement from the customers.
There are several solutions available in the market that can help you figure out or track customer behaviour. You can use those solutions to get a better understanding of what your customers are like, and have them adapt to your business model as your objectives evolve.
For example, retail giants like Amazon and Netflix, use predictive analysis to examine customer behaviour and develop solutions for their sales team to earn better and more qualified leads.
Amazon makes use of customer's past purchases, details about their virtual shopping cart items, the items they have liked or rated etc. to decide and offer future product recommendations.
Netflix makes use of ratings made by customers on TV shows and movies to offer additional movie and show recommendations.
This way, predictive analysis tools help a great deal in obtaining information which when combined with a company's already existing customer base, enables better and more effective marketing.
Better focused promotions
Promotions are every retail company's best friends. But to get them right and to get leads out of them, you need to make some serious effort.
Studies say that almost 98% of fast growing companies feel that targeting and market segmentation are extremely important for online merchandising but more than half of them are not completely satisfied with their promotional tools.
Predictive analysis can be used to avoid such situations and devise personalized promotional strategies that work for a particular customer or a particular segment, by combining data collected from various sources.
For example, Macy's used a predictive analytics solution that focused on targeting registered users of their website and within three months, they saw an 8 to 12% increase in online sales. They used information related to browsing behavior and combined it with product categories to send out targeted emails to each customer or market segment.
Similarly, another retailer StitchFix sends out a style survey to customers, on the basis of which the customers are given recommendations on the clothes they might like, using predictive analysis.
Inventory management
Predictive analytics can be used in inventory management as well in order to prevent out of stock situations and to reduce overstock.
One retailer that revolutionized inventory management by introducing a system of Vendor Managed Inventory (VMI), was WalMart. They made use of predictive analytics to take it to an all new level, whereby they could reduce the inventory threshold for a product if the solution predicts no immediate sales for it. This allowed them to allocate their resources on products that are greater in demand and have the potential to increase profits.
Customer service
Many retailers face issues in customer service relating to whether or not they need phone service, if yes the number of executives required for phone-based support, live chat services, prioritizing questions from customers and the like.
Predictive analysis helps to set this line straight, by building a model that specifically meets the needs of the retailer. Over time, the model or the solution can be refined and modified for more accurate predictions and improve overall customer service.
For example, Red Hat which is a Linux distributor uses predictive analysis to enhance customer service by increasing "subscriber stickiness". With their solution, they were able to provide solutions to customers, for problems they didn't even know they had.
Hotel chains like Marriott also use predictive analytics tools with the aim of exceeding their customer expectations at all times.
Apart from these, there are many more areas where you can use predictive analysis.
However, merely using a predictive analytics solution and dumping data in is not enough. They are not plug and play solutions, that take data in and generate revenues. You need to work with skilled data analytics personnel to make sure that your investments in predictive analytics are not wasted. You need analytics experts to make the most out of big data. Once you have the right solution as well as the right personnel in place, then you are not far away from effective marketing.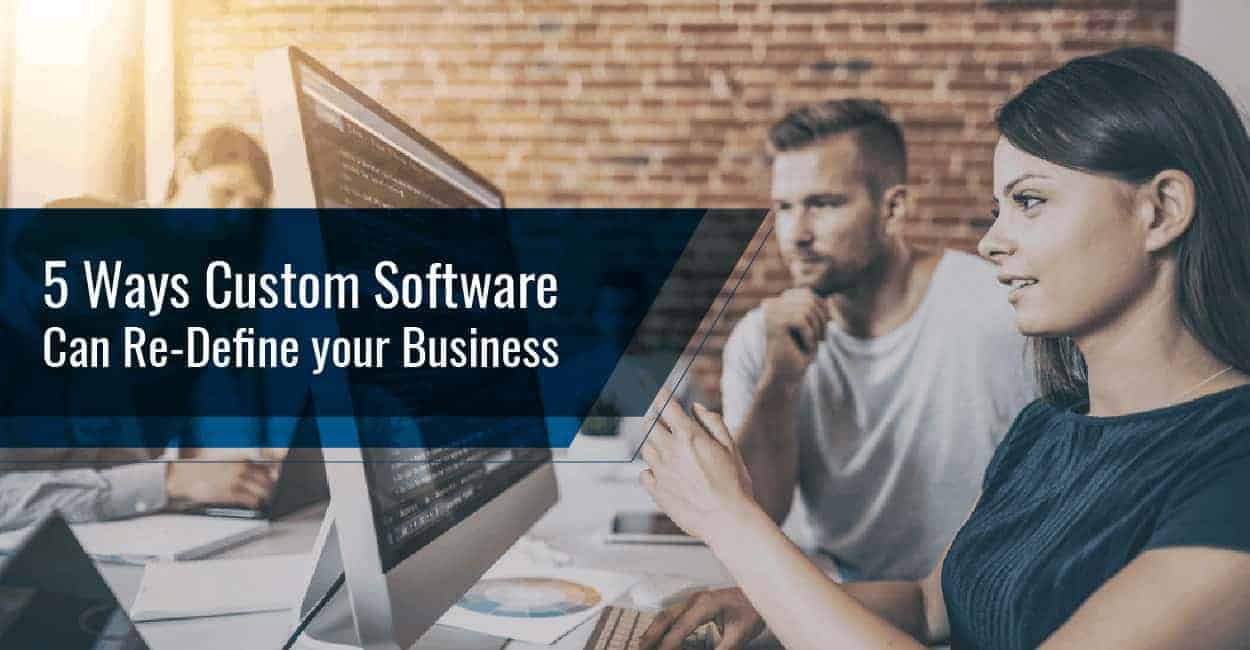 Flexibility, convenience, pleasure and less uncertainty. These are some of the factors that affect the shopping habits of consumers. According to a report by PwC, it is pretty evident that consumers are constantly looking for ways to ease their shopping experience and maximize efficiency at the same time. Hence, retailers need to think beyond regular channels in order to win over consumers and gain competitive advantage. As consumers are increasingly becoming more keen on developing their own approaches to researching and purchasing, both online as well as in stores, it is inevitable that retailers be more aware and ahead in using technology to generate more sales.
Technology is definitely the main reason for the change in consumer behaviour as is evident from the PwC report. It goes on to describe four such technological disruptions in the retail world, which are totally influencing consumer behaviour. They are as follows:
Store evolution – According to the survey, almost 36% of the respondent shoppers said that the store remains the central point of shopping for them. They go to a physical store at least once in a week. This is pretty huge compared to the ones that shop online weekly, which are 20% through PC, 10% through a tablet and 11% through a mobile phone. While the store remains to be powerful, reliable and long-lived, online shopping is increasingly becoming more popular as well. When some of the reasons were examined for the rise in online shopping, there were two predominant ones: one was the ability to shop 24/7 and another was the convenience of not having to travel to a physical store. At the same time up to 60% of the respondents also said that the ability to see, touch and try merchandise before buying them was one of the major reasons that made in-store shopping popular too. Digital disruption is taking place as there is less impulsive buying these days as shoppers depend on e-commerce websites for purchase decisions.
Mobile technology – It was proven in an earlier report of the PwC, that many developing parts of the world are fast reaching or in some cases have even crossed the US rate of mobile phone adoption. In fact, two years ago, reports had shown that 30% of survey respondents had used a mobile phone to make a purchase and this year's survey shows that 47% have. That is indeed a sign of disruption. Although, only a 29% said that they see themselves using a smartphone as the main tool for a making purchases, and only 3% of them feel smartphones to be their preferred tool for making payments and purchases. Putting this thought aside, another use to which mobile phones are being put is, comparison of prices and location of stores. It is increasingly becoming a major tool for such pre-purchase activities and serves to be medium of constant connection between the retailers and the consumers.
Social networks – When asked if their interaction on social media has led them to buy more or has affected their buying decisions, a major share of the respondents, that is, a 62% said yes, it has. It is evident in the report that the social media engagement of retailers and consumers has increased. About 34% of the respondents followed their favourite brands or retailers online, a 28% said they found brands they didn't know about or developed an interest in and another 27% said they researched on a brand using others' feedback on social media. All these figures indicate a significant increase from the previous years. Although, considering that the social media is a platform for connecting people world over, only a less majority of the people actually share their favourite products with their friends (15%) and only an 8% made the effort to connect with people who liked similar products. Aside from that, one of the major factors that attracted customers to a particular brand page was attractive deals or promotions, said by almost 45% of the respondents.
Demographic changes – Unsurprisingly, the use of social media is the most significant difference between the generation of people who have been raised in the midst of technology and social media and the other generations among the respondents. The former generation of people said to be using the social media for following brands, discovering new brands and researching, while the latter does not use it much. Another significant difference between the two generations is the use of mobile technology. When asked whether they engaged themselves in activities with a mobile device, again the "digital natives" said to be using them more often than the rest of the respondents. Most often they have used a mobile device for making payments, scanning QR codes, locating a store etc. They also seemed to want more of in-store technology as they chose in-store WiFi to be one of their favourite one. It is pretty evident from all these factors that the current generation has a different view towards shopping altogether, than the earlier generation.
All of these changes point to one thing: all the new technology, whether it is e-commerce sites, or the social media or mobile phones, they have changed the way customers shopped. There is definitely a huge impact on the retail physical stores due to such technological disruption. Customers are now looking for ways to further personalize their shopping experience and find easy ways of doing with the help of technology.
Image credits: TonyV3112 / Shutterstock.com
When customers get more and more digitally advanced, what else can retailers do, but go over the top to get savvier and stay ahead in the race towards serving them better? Most retailers these days are struggling to maintain their faces with new technologies and marketing programs in the digital side of things. If you thought, a little bit of social media marketing would do the trick, then you might be wrong. True, social media does play a huge role in spicing up your digital marketing spree, but is that enough?
The answer to that, would perhaps, have been 'yes', maybe a few years ago. But with advancements in technology as well as the minds of the people today, who seem to be in an endless search for convenience and speed, the answer is definitely 'no'. So, what exactly is the deal with this digital marketing and the people-the consumers, and what does it take to stay in the 'present'?
Consumers have started to expect more from their vendors and retailers are bound to live up to this expectation. Let's see, for example, how digital marketing has changed in retail to stay relevant and eye-candy for its customers:
'Personalizing' at its peak
One of the most effective and influential techniques of digital marketing is personalizing. And by that, I don't just mean sending out personal emails to your customers, or adding their first names in the emails you send out. The in-thing now, is of course iBeacons; the latest Bluetooth LE technology used in malls and retail stores to send out personalized offers and messages in real-time. But that is when your customers are in your store. What can you do to get personal outside of your store?
The depth of the word 'personalizing' is starting to take new forms these days. And one of those forms is facial recognition technology. According to a recent report published by Transparency Market Research, the global facial recognition market is expected to reach almost US $2.67 billion by 2022. That is how big it is getting. Retailers can use this technology to gather information about customers, their buying habits, purchasing power etc. and then use that for marketing purposes like, presenting them with special and unique offers and deals.
Facebook, the social media channel, has been using this technology for the past few years for the purpose of identifying and categorizing pictures, and this data is being shared among other retail and social media sites, which enables them to target ads to users. Facebook also uses information from other retail sites by scanning their cookies and displays ads to users accordingly.
However, privacy concerns regarding this technology are still being discussed and how much acceptable it is going to get among the consumers, still remains unclear.
From wearable to digital assistants
This is for companies that use mobile marketing for leveraging their marketing programs. You need to really keep up with the latest advancements in mobile technology if you want to make your marketing effective. A "mobile-first strategy" is what a lot of retail brands adopt these days. This is according to Aaron Shapiro, CEO of New York based digital agency Huge. Shapiro feels that voice-activated technology, digital assistants and wearable technology are all set to change the way customers interact with their favorite brands, especially now that most of them use mobile devices rather than desktop computers and laptops. About voice-activated marketing Shapiro says, " In cases where the screens are going to be tiny or non-existent, voice is going to be the way that we communicate." It means brands will have to come up with ways for their customers to communicate with them in a voice context.
Shapiro also feels that mobile technology is definitely going to evolve into wearable as well.
Display advertising: Metrics better than click-through-rate
Click-through-rates are actually, most often, thought of as the best measure of display advertisements' effectiveness. However, there are several limitations to this particular approach. It ignores factors like brand awareness and educating prospects. According to Sean Callahan, Marketing Director, Bizo, there are several other metrics that marketers can use to measure the effectiveness of their display ads. Some of them are:
Brand recall – where in, you can carry out an online brand study to see the differences in the awareness of your brand among the people who have seen your ads and among the ones who haven't.
Branded search – where in, you can measure the lift in the number of searches for your brand, while your online ad campaign is running.
Likewise, there are a number of other such metrics that you can use to measure the performance of your ad campaigns.
All of these digital marketing techniques and tips are already being used by a number of retailers and are well on their way towards revolutionizing the retail industry as a whole. In a matter of few years, what we provide for our customers now, will probably seem outdated or maybe even absolutely ineffective. Like i said, if you have to stay in the game till the end, you have got to play it like it has to be played.