By now, we all know that we are living in the midst of billions of devices and machines that are connected to the internet and to each other. Need more evidence to believe it?
Well, Gartner predicts the number of internet connected devices and things to grow to almost 21 billion by 2020. IoT is in fact, huge and growing.
We humans are literally on the verge of being outnumbered by connected devices in the coming years. Now, I bet we didn't see this coming when we first started using smartphones!
And get this, each of these devices, whether they are smart or wicked smart or even not so smart, are constantly collecting data through various sensors around them. In fact, a lot of our personal information is being accessed by our smartphones alone for crying out loud!
Is it almost time to start fearing the appalling situation of "Technological Singularity"?
Are we all going to get phased out by the intelligent machines one day?
We will have to let time answer that question, although we do have a hold over it through security measures.
Security and privacy are two of the most questionable aspects of IoT. Especially, now that the number of devices, as well as the amount of data are increasing rapidly, it becomes all the more difficult to monitor its use.
Connected everything – is it a boon or a bane?
When you take consumer devices like smartphones, think of the data it collects from your applications. It takes note of everything we do with our phones, wherever we go, including things like what we eat, what mode of travel we use, which route we choose, who we communicate with, what pictures we take and so on.
When it comes to fitness and health care, we have wearables and other smart devices that monitor our heart rate, our sleep time, our exercise routines and the like.
Likewise, we have sensors sending and receiving information on a number of devices we use on a daily basis. Combining all this information, along with analytics in the cloud, the value and amount of information that can be collected about our health and lifestyle is massive. The issue here is that, the level of technology has grown so much that, it surpasses the ability of law to control and protect how this data might be used. And needless to say, the endless number of devices being used, the amount of data generated and the applications that use the data, together make it worse. It is pretty hard to ensure security on such a wide scale.
Wearables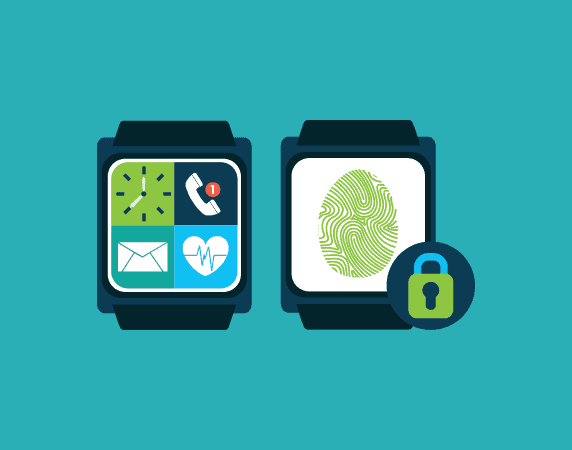 Delving a little deeper into wearables, a study in 2015 showed that around 41,000 patents were granted from 2010 to 2015 for wearable technologies. This only shows the pace at which wearables are advancing.They are seen more as a means to overcome some of the common issues of the modern society, and encourage people to move more. They help us in leading healthier lifestyles by tracking our sleep patterns, monitoring temperature, heart rate, glucose levels and the like.
For example, the Microsoft Band, makes use of galvanic skin response sensors, just like the ones used in lie detectors to track your activity levels, heart rate and more.
CES (Consumer Electronics Show) this year saw the first ever Bluetooth connected pregnancy test along with its app.
What we earlier thought to be science fiction, is a reality now.
In healthcare, though, we do have the HIPAA (Health Insurance Portability and Accountability Act of 1996) rules and regulations to monitor and control the sharing of health information. They are pretty strict as well. Devices like Fitbit are majorly being discussed around the world, on whether or not they violate the HIPAA rules. So, we do seem to have a certain safety element around health wearables.
Privacy?
According to a paper published by the Federal Trade Commission (FTC) on Consumer Data Privacy and the IoT, out of many issues that could affect data privacy, there are four basic ones that need our constant attention, namely security, data minimization, choice, and notice.
Data minimization is the practice of limiting the amount of data collected from various devices, to only what's necessary for the application, and deleting any old information as well, all for privacy purposes. The paper mentioned that such data minimization affected innovation, as even though collecting extra information may not seem to be useful at present, it may help future applications and functions, and restricting such possibilities affects the chances of better, improved applications for the consumers.
Notice and choice refer to the information given to the consumers about the amount and kind of data they are going to be sharing, and the option for them to opt in and opt out.
How many times have you seen an application asking for access to your smart phone's camera, contacts, location and the like?
Even an app that doesn't seemingly need to read your contacts, like a fitness app, prompts you for such information. Sometimes these permissions are hidden in clickthrough approvals of end user agreements necessary for the app to function or to activate a device or an app.
And many other apps claim to use "bank grade security" and "encryption" as protection measures for your data, but seldom do people know even the meaning of those terms.
Hence, the bottom line remains, that security and privacy are indeed two important aspects of IoT and data collection. But a lack of standards, and rules to ensure adherence to the same makes it an ever growing concern in the IoT era.
What are your thoughts on security and sharing of data across devices? Let us know in the comments below.
At this point, due to several years of rapid technological advancement, we can safely estimate that there are billions of connected devices, and that number is increasing with each passing day. The Internet of Things (IoT), has become so commonplace, that we hardly even notice how they impact our businesses. We have a number of "smart" devices: interconnected and operating with synergetic effect. This provides a whole range of new opportunities for business enterprises across industries.
In the field service industry, companies are extending and taking advantage of IoT. Whether it is at the customer's house or place of business or shop floor, service companies are finding new ways to improve operational efficiency and achieve higher levels of customer satisfaction. By utilizing the data collected from various connected devices and sensors, these companies can deploy personnel more effectively and provide better services. Improved data — and data collection methods — are driving the move to a more proactive approach in their maintenance and repair services.
The interoperability between devices and platforms
Field service technicians need interconnected devices and applications to achieve the optimal business value potential. Thanks to the greater availability of network access, field service technicians can see bigger payoffs from the constant connectivity among service providers, customers and dispatchers. As a result, they are able to make more and better real-time decisions, but only if they are able to get the right information at the right times. It also helps when they have faster and easier ways to collaborate with their colleagues and providers more effectively and efficiently, empowering them to make better, more informed decisions at the right times. When that happens, they get to complete their job on-time the first time. Providers with on-the-cloud field service applications, thus have the competitive advantage when compared to those that use only on-premise solutions.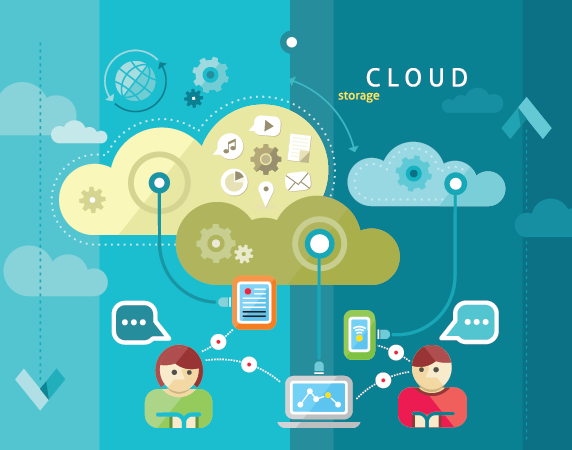 Everything is changing
The connected devices, platforms and applications are changing the way field agents work. We all know that by now. The major impact here is the value of the real-time information generated and captured from the various endpoint assets, which literally changes the way we manage field service workforce. But on the flipside, these connected endpoints carry with it a few challenges as well, like data security and big data analytics. With so many devices, there can be an escalation in the amount of unwanted information that can get collected in the process. It can be a daunting task for enterprises to filter big data and extract useful insights from them. Field service companies need to make sure that they have the technology and the mechanisms necessary to maintain data integrity and also to share with the technicians, data that is relevant and related to the technicians relation with the endpoint device.
Wearables
Although wearables are still in their initial adoption phase for a majority of us, new wearable devices are coming on the market every day. The challenge is to find wearables that can be used in the context of a company's business applications.
Most technicians have a problem of relating contextually relevant information from wearable end-points that have not considered carefully enough how to connect the technician to their tasks at hand. For the same reason, getting alerts, and updates to those in the field via wearables still remain challenges to its adoption.
Nevertheless, wearables are definitely increasing in adoption in the field service industry, but there are certain concerns that need to be addressed soon, like security, form factor and most importantly, making sure that sharing of data is relevant and is based on the field service agent's relationship with the particular endpoint device or asset. Those companies that address this problem and focus on providing contextually relevant information along with a friendly user interface, will stand to gain.
It is anticipated that 75% of field service organizations, in the next 3 years, will be providing smart wearables like watches, glasses and the like, to their field technicians. This only means that the rest of the applications necessary to facilitate and support this kind of growth need to gear themselves up.
Image credits: Techradar
We have seen the rise of certain revolutionary technologies over the past few years, like the IoT, Cloud computing and Big Data, bringing breakneck transformations throughout every industry. Being one of the greatest, irreplaceable inventions in life, the mobile industry is perhaps mostly impacted by all these emerging trends, constantly striving to bring the hottest trends at customers' fingertips. In a short span of time, the smartphone alone has replaced the need for several other products and services, simply rendering them worthless. Not convinced?
What do you do these days when you need a dress, need to order your favorite food, hire a cab, perform a bank transaction, communicate with someone, or simply wants to entertain yourself with games, videos or social networking sites?
Grab your smartphone, right? Was this the case a few years back, when mobile phones could only place calls and send text messages?!
That's how the mobile and mobile application industries are evolving. Today, we breathe, eat, sleep and live mobile.
So, how will be the Mobile app industry like, in the coming years? What trends will rule the smartphone application development? Let's take a look:
More Augmented Reality, Virtual Reality based apps will come to play
AR and VR have been incredible technologies that made our lives resemble those in science-fiction movies, which once seemed impossible. AR has already revealed itself through mobile apps over the last years, from interactive map overlays to virtual showrooms. For instance, the SnapShop showroom app using AR technology lets users evaluate how particular furniture will look in their space. myNav, iOnRoad, Sky Siege are AR based mobile games already out in the market. This year we'll see more and more businesses, from retail, e-commerce, entertainment, lifestyle to healthcare sectors creating AR based mobile apps to engage their customers and provide them better experience.
VR, though didn't see a growth as big as AR, is not far behind. The technology that was mostly around entertainment and gaming, is now gaining momentum, with the advent of devices like the Oculus Rift, Samsung Gear VR, and Google Cardboard. The giants like, Facebook investing in Oculus VR (releasing this year) is a hint on how big its market will be.
Read more: Virtual Reality: The Revolutionary Force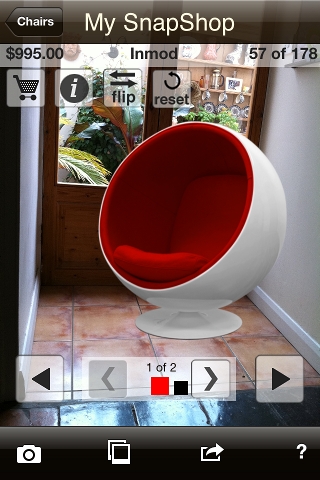 Mobile Apps using Artificial Intelligence
Technology giants like, Google, Facebook, IBM and many others are investing in artificial intelligence, thus moving towards more complex computer algorithms. There are quite a few iOS and Android personal assistant mobile apps today that use artificial intelligence for smart decision making and stuff. Google Now and Apple's Siri are apps having Natural Language Understanding (NLU), and are able to receive and understand direct instructions from the user, which according to many experts are a basic level of AI. The number of apps using AI will only increase in the years ahead.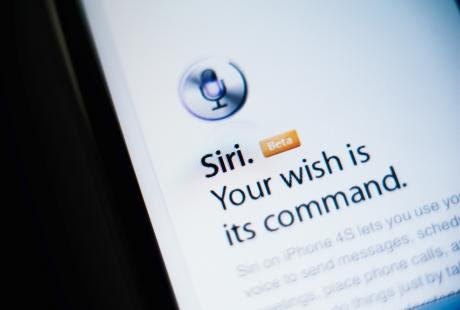 App Security
Developers were pretty busy last year solving security issues with over 75% of apps that failed to meet even the fundamentals of security/privacy policies. Sensitive and confidential user information like, bank details and SSN become vulnerable if various apps and platforms using these fail to implement proper security protocols. The latest versions of iOS (iOS 9) and Android (Android 6.0 Marshmallow) have considered security and privacy as one of the significant parameters of app development and will continue to be of prime importance to developers.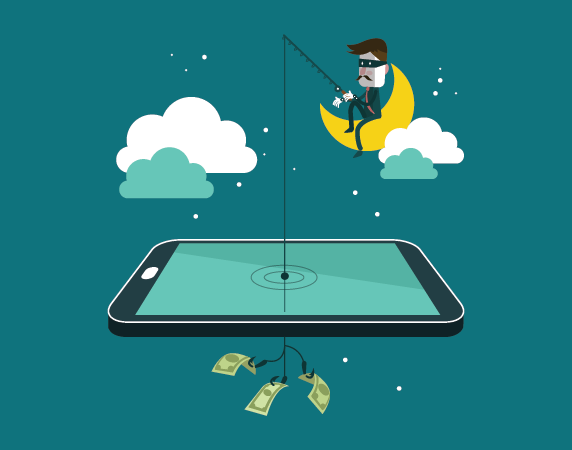 Cross-Platform Development
Businesses are not just walking past the concept of fixed office spaces and immovable PCs or desktops, but are using varieties of smart devices, like tablets, smartphones, notes and so on, for a flexible working experience. Hence, having apps confined to be used on a single platform will become irrelevant. Apps that can be easily migrated from one platform to the other will be on demand and mobile app development will thus not confine to single platforms.
Read more: Native vs. Hybrid: Things to Know Before Building Your Next Mobile Application.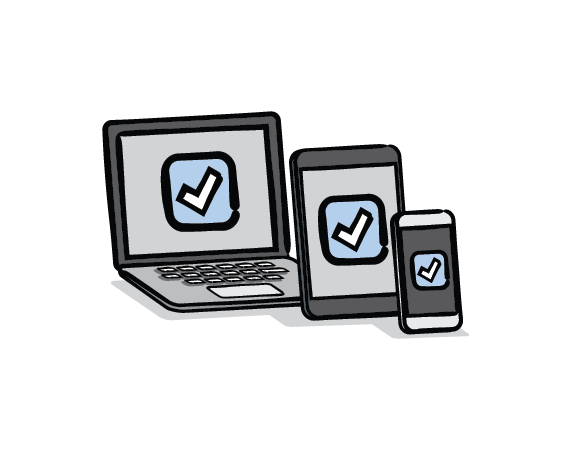 HTML 5
HTML 5 has been gaining popularity since 2014 for its ease to create hybrid mobile applications that work on multiple platforms. App developers may concentrate on building more HTML5 mobile apps (compared to Native apps) that are portable across different devices, platforms and operating systems. HTML 5 supports off-line data and rich Medias like audios and videos, making them work even when the device is offline.
Read more: Developing Native and Hybrid apps 101

Mobile Apps for 3D Printing
3D printing has been a technology that took the world by storm. With 3D printers becoming cheap and commercially available for affordable rates, the demand on mobile apps for 3D modeling and printing has increased. This year, 3D printing market is expected to rise to a trillion dollar market and we will also see smart apps focused on cloud and mobile CAD, interaction with physical world, and the like.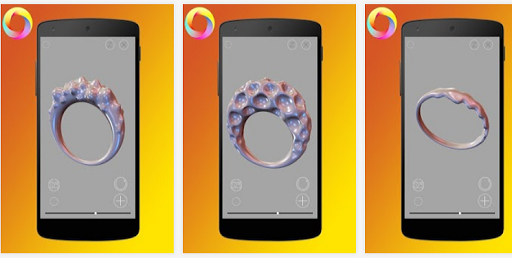 Beacon and Location-Based Wi-Fi Services
Wi-Fi will provide more than just internet access. Businesses will use beacon technology to understand where their customers are, and engage with them through relevant and personalized content sent to their mobile phones using the Wi-Fi. Beacon technology has reduced the gap between online and offline services in advertising and retail industries. Apple has already integrated the technology in their iOS to communicate with Apple's iBeacon networks.
Read more: Different kinds of Beacon technologies and how iBeacons enhance customer experience.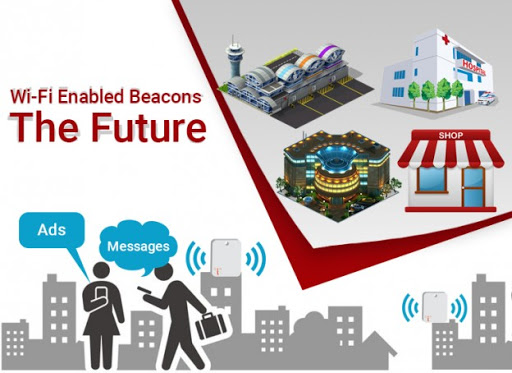 Wearable, drones, and smart machines
The focus has shifted from consumer wearable to enterprise wearable this year. With more employees using wearables at work, businesses will require enterprise apps to manage and control efficient usage of these to increase productivity. Drones and robots were mainly limited to the locomotive industry, however, this year, a lot more robots will arrive, that consumers can really take home to simplify their daily tasks. With the drones and robots becoming common in markets, obviously we need to develop plenty of smart apps to make them work.
Read more: Wearable Technology-Dark Horse of Enterprise Workforce Efficiency?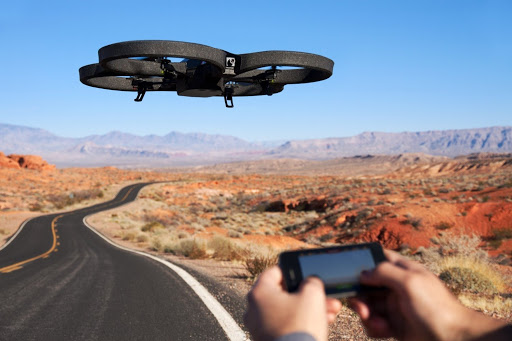 Low Shelf Life Apps
Industries, like, Sports, Entertainment, Retail, and Media, may require apps that will work for a short period of time, until a particular event lasts or so. These are created temporarily for industries for instant gratification and needn't last forever. For instance, companies may require apps during the FIFA world Cup season, to conduct events or reach out to the fans during that particular period of time. More industries will use such short-lived apps strategy in years ahead. Need to build such an app? Let us help.
Enterprise App Consumerization
Earlier, enterprise apps were built with strong foundation and less importance to the design. However, with more and more employees starting to use mobile devices at work, user experience has become a central factor and enterprise apps are built to look more like consumer apps. The trend has continued through 2014 and is expected to change the way enterprise software will look and will be used.
Read more: Top 5 Enterprise Application Development Trends 2016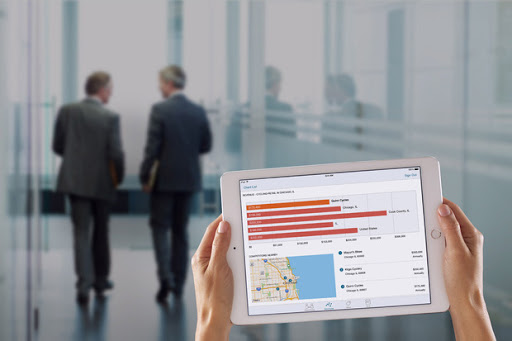 In- App Advertising, Purchasing, and Location Based Mobile Advertising
Mobile ads will not be limited to just banners, but various other ad formats will be experimented, video ads leading the line. Studies show that in-app advertising is 11.4 times effective than standard form of banner ads. It will become more common and profound as users spent more time in mobile apps compared to website browsing, and will be a major source of revenue for app developers. This year the ads will mature further by getting the location-based technology, which will help advertisers take the relevant offers to the right customer at the right place and time.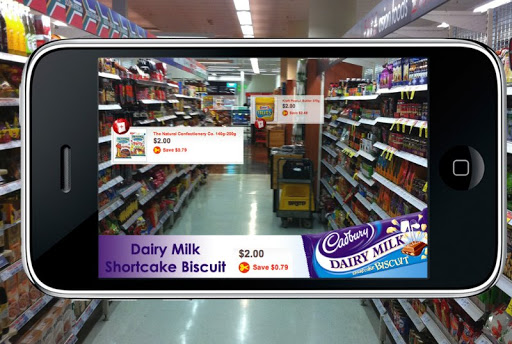 Big Data and App Analytics
Performance tracking and decision making will become even more focused with smart data collecting and evaluating metrics in apps. Developers will concentrate on providing better performance insights to clients through data visualization and analysis. There will be thus more focus on big data and app analytics.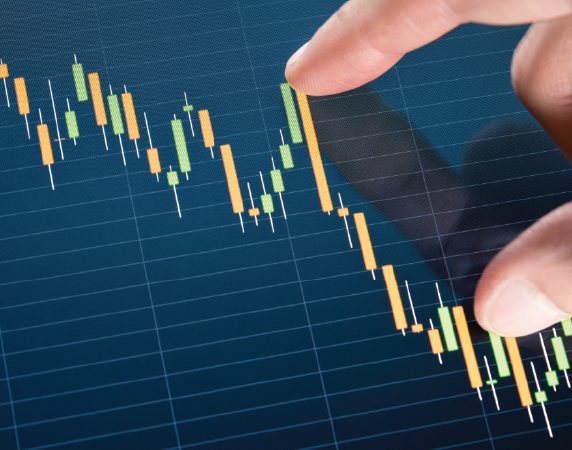 Smart Cities, Homes, and Offices
As more and more things get connected in the Internet of Things, there will be better ways of managing traffic, providing parking solutions, ensuring safety, connecting and controlling homes, offices, vehicles and equipment with mobile phones and so on. App developers will be really busy creating secure apps that will help people control their connected equipment remotely and safely.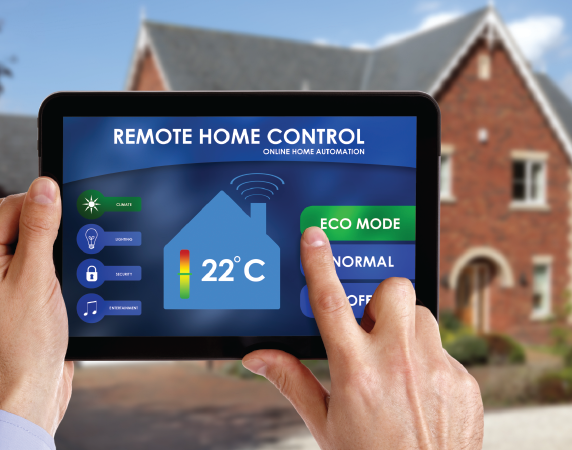 mHealth
With more wearables, sensors and tracking devices getting into the medical sector, the mobile app consultations will become more matured this year. Medical field will be largely influenced by the technologies, and apps will be the binding units that will connect healthcare with IT. There will also be dedicated mobile health apps to track health of users, diagnose a variance, alert check-up etc.
Read more: Emerging Trends in Healthcare IT, 5 Pointers to Make Sure Your Healthcare Application is Future Proof, Top 5 Technology Trends Driving the Growth of Healthcare, Healthcare – Gearing up For the Internet of Things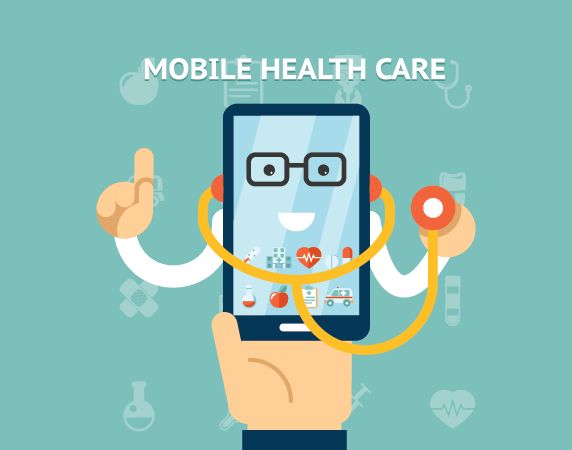 Being one of the leading mobile app development solutions providers ourselves, we are as excited as you about the latest trends in IT, and are constantly evaluating the emerging trends and opportunities to remain the cream of the crop option for our clients. What other trends do you see rising in mobile app development in the coming years? Share your thoughts with us.
Image credits: SnapShop, think3d, bfonics.com, androidpolice, CIO

Healthcare is, in fact, an industry where innovative technologies can work incredibly to transform the way we give and receive healthcare services. But the industry has always been one of those sectors burdened by slow moving innovation, due to the complexity of its tasks, process and formalities. The good news is that, the industry has finally geared up over the last few years since its perfect marriage with technology, and today's healthcare sector is gradually becoming a consumer-focused industry. There is no doubt that we have entered the period of healthcare consumerism, and people are becoming more and more active in deciding, purchasing, and understanding the healthcare provided. But an average healthcare customer is still unaware of the different technologies, its possibilities and the range of choices in the area.
By 2020, there will be 21% increase in IT jobs in the healthcare industry
It doesn't come as a surprise as we are already witnessing signs as to how technology is creeping into the medical field in different forms. How uncommon is it nowadays to see your doctor or consultant taking down notes or storing your medical records electronically through his iPad or smartphone? It's common sight, right? And how frequently can you spot hi-tech hospitals without new artificial hearts or electronic aspirin nowadays?
So, what ways will you see technology changing healthcare in coming years? Here's where the medical field is headed in 2016:
Wearables and digital technologies to monitor your health:
Forget going to clinics, consult your doctors online!
Beginning with CES 2016, we'll see more of life-saving wearable, smart garments, 3D printers, next-gen fitness trackers that monitor and track our health (heart rate, breathing, calories count, activity level and more) in real time, display it on our smart phones/smart devices and even share it with medical practitioners who can virtually monitor and help high-risk patients. Dr. Rafael Grossmann, the healthcare futurist was the first to use Google Glass in a live surgery on June 20, 2013. S-patch, for instance, is a recent prototype device showcased by Samsung during CES 2016 that holds the compact Bio-Processor chip capable of measuring ECG, GSR, PPG, skin temperatures and body fat.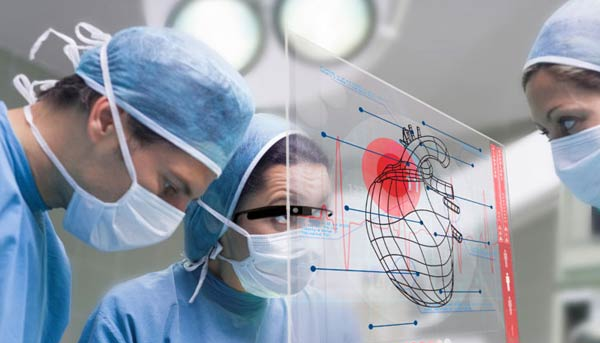 Digital technologies on the rise
Healthcare digital technologies like telemedicine (providing clinical health care virtually, using technologies and telecommunication), hybrid operation theatres, portal technology, patient-bedside clinical equipment, artificial intelligence and video conferencing will make the sector more efficient, time-saving, cost-effective and easy. Imagine having your doubts or questions on health care getting cleared instantly by top doctors just in a jiffy through mobile apps, not having to spend time, money and effort for traveling to clinics. The virtual visits are increasingly getting adopted in the field. 2.8million patients used home monitoring systems in 2012 that can remotely monitor patients' health to take necessary actions during medical urgencies, reducing the unnecessary visits to physician's clinics, hospitalization charges and other costs.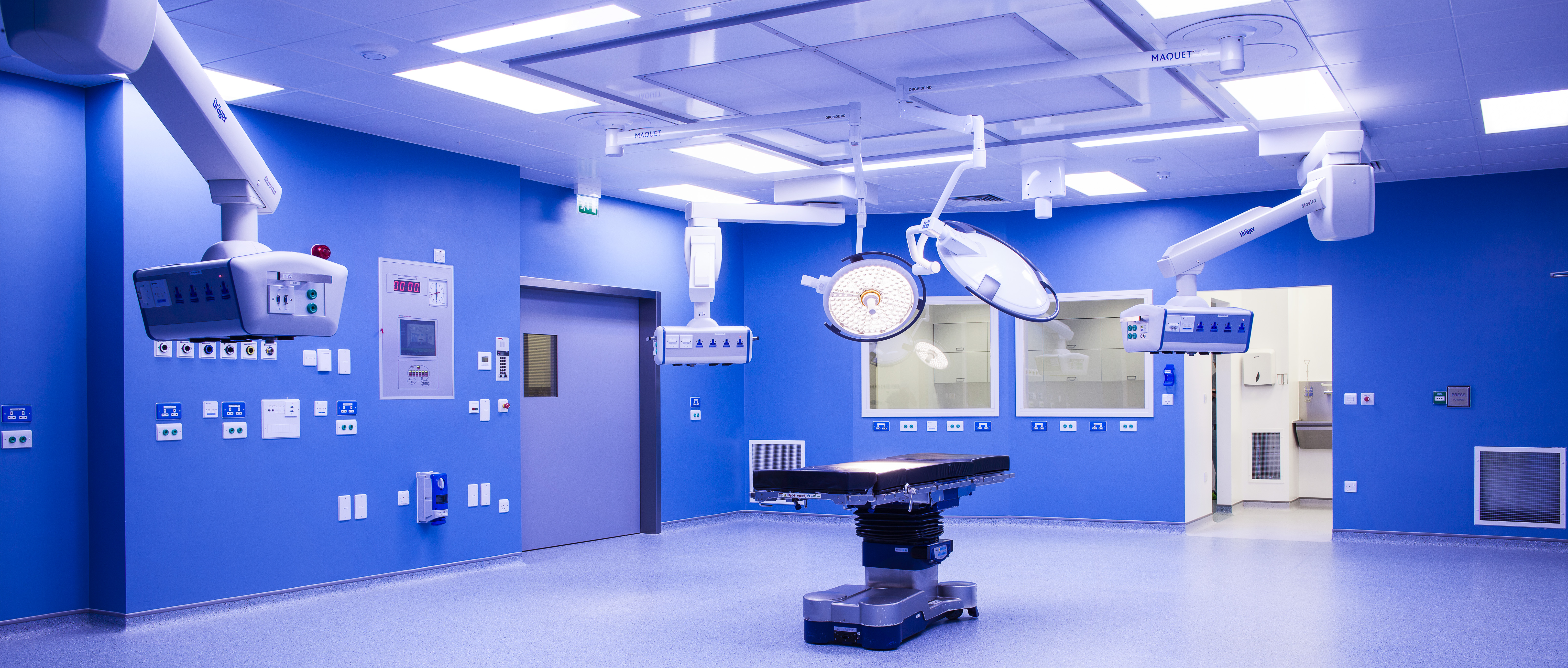 Consolidated patient information through Electronic health records!
Previously hospitals had separate systems functioning in their pharmacies, order checking, documentations, and consultation. Patient information were stored in different places, in various formats and managed by different parties. It was tough for doctors to use this scattered information for providing effective service, unless it is consolidated into a centralized, standardized, usable data stream. Today, more hospitals are integrating the different systems to a single consolidated platform that is more structured, quick, and easily available to authorities, making the whole process centralized and efficient. Over 66% physicians are already using electronic records globally.
Tech will catalyze drastic system-wide cost savings and efficiencies
With the present lifestyle creating more and more health problems, the current system will face enormous demand shock due to shortage of doctors. This will put more demand on doctors' resources and time and they will be forced to manage patients based on urgency, severity and available capacity. Technologies like, alerts, automated follow-ups, Smart consolidated dashboards, synchronous and asynchronous communication, reports, and data sharing will become doctors' unavoidable tools to manage large number of patients simultaneously.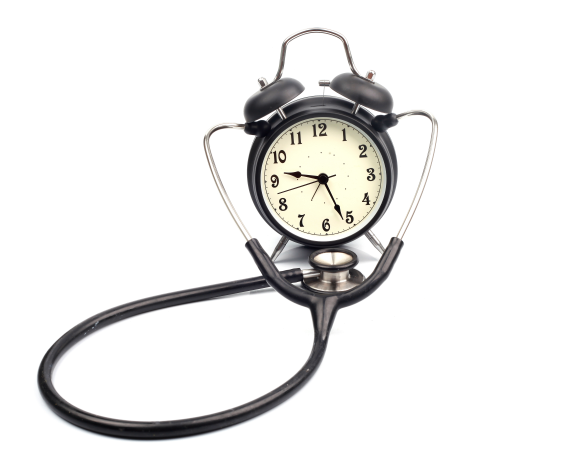 Transparent grading for doctors
How have we been selecting a doctor till today? Mostly by word-of-mouth referral, consumer reviews or hospital staff's disposition. This will change, in coming years we'll see doctors rating each other based on competence. Consumers will be able to see the scores for doctors, allotted based on their professional reputation, impact of their researches or academic publication, the number of patients who have been referred to them, their experience and the like. Consumers will get to assess the capability scores of the different doctors and choose the best service.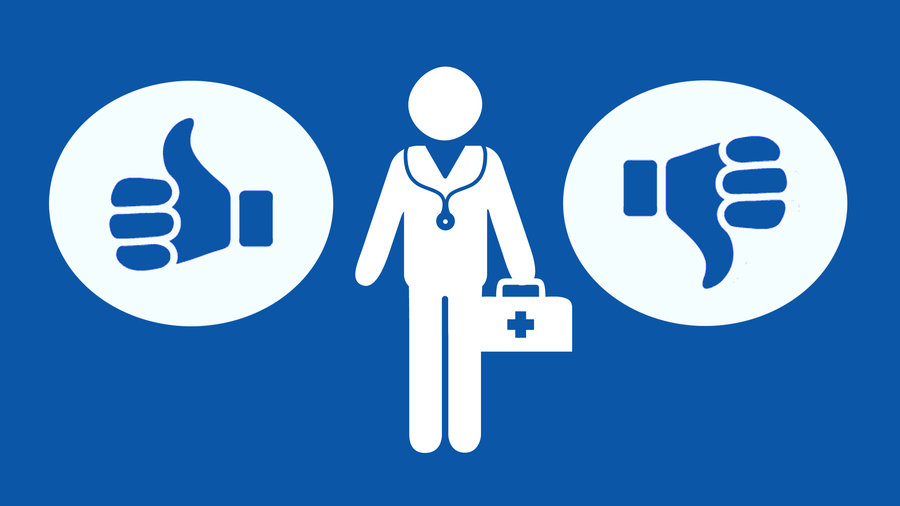 Bringing the "care" back to Healthcare
Today's savvy consumers are empowered, and likely do their homework about the care they should receive and thus have a clear idea of the health care services around them. They demand transparent, clear, and simplified details on quality of service, providers and prices. This will force the healthcare industry to provide better services, discover and address patient preferences more meticulously.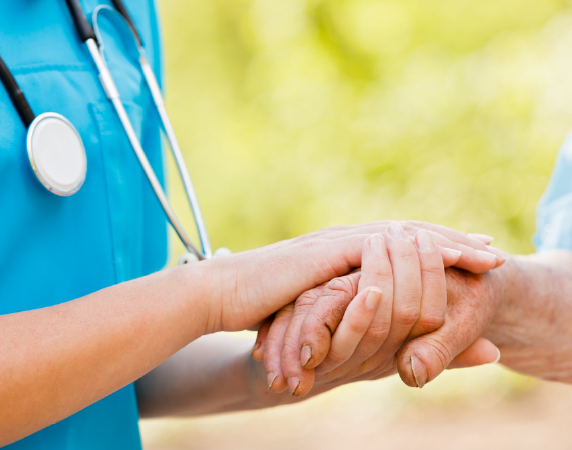 Out of the $1.8trillion spent on healthcare in US annually, $500billion is for doctor-patient visits alone that involve no actual procedures or require prescriptions. If technology can virtually serve such patients well, this cost can be dropped by $125 billion dramatically. The healthcare consumerism has this potential to improve the communication and sharing between patients and clinicians enabling improved shared decision making. However, how well the clinicians and patients will balance it between them will be a challenge to be focused while the consumerism grows. For the era of healthcare consumerism to take hold, many of these basic challenges will have to be quickly addressed.
Are you a healthcare professional with a technology challenge? Get more advice from our technology experts on how technology can address your healthcare challenges to build a better organization that will thrive.
What aspect of our lives has technology not influenced right? We literally have almost everything in our lives automated and at our convenience, from home delivered groceries to mobile banking facilities. Our health too, is not left behind. With Electronic Health Records (EHRs) and other healthcare applications, there has been quite a few milestones in the healthcare industry as well.
For instance, we have wearables that allow users to monitor their heart rate or keep track of all kinds of health metrics while they are working out. We even have smartphone adaptable glucose meters for diabetics and many such other devices developed for our well being.
So, we've seen the beginning of technological advancements in healthcare, now where is it headed? Can we imagine a world where patients can probably be warned about a looming heart attack or an insulin shock for diabetics? With the help of all the health data collected from these wearable devices over a period of time, it could actually be possible, although we're not quite there yet.
The road definitely seems to be leading us to that. A significant change needs to take place in the way healthcare operates currently for that world to become a reality and the good news is, it has already started!
Here are the top 5 technology trends in healthcare that are likely to create the next big revolution in the industry:
Big data – Just like any other industry, the influence of Big data is pretty significant in healthcare as well. As healthcare is becoming more automated or digitized, the data that is collected in the process, through various points, is obviously huge, and the need to act on such data seems to be the new focus. Hence, organizations are looking for ways to store, access, as well as, garner useful insights from the data. It is a good start towards the goal of being proactive in our treatments and predicting outbreaks. It also helps in understanding diseases better and personalizing medicines and treatments, in order to improve the overall quality of care. It could even help in preventing pandemics.
The cloud – Organizations are making more use of the cloud because of its typical benefits like lower costs, scalability, and anywhere-anytime-accessibility. It also enables easier and faster implementation of new initiatives allowing all users of the data, like patients, providers and doctors to access it anytime they need. For organizations where full-fledged cloud infrastructures are adopted for all their processes, they can save a great deal on hardware and software maintenance costs, which lets them free up resources for more important projects.
Self-sufficiency – With the advent of more and more technologies designed to engage patients, like wearables, health metrics tracking apps, patient portals and other such developments, people feel more empowered and self-sufficient to take ownership of their own health. Such devices also help in generating data that can probably play a major role in delivering personalized medicines and treatment. Once such data is integrated into our healthcare systems, with course of time, it will lead to the growth of personalized healthcare.
Interoperability – The healthcare system of any organization needs to connect with external entities and systems for various purposes. Now, a basic level of such interoperability is already accomplished. The focus now is on bringing about a more advanced, safe and secure level of seamless interoperability between connected systems and external sources to provide a comprehensive view of a patient's health. This again helps in collecting meaningful data that can be used for proactive health care in future.
The pharma and healthcare – The collaboration between the pharma and healthcare has always proven beneficial for both industries. However, due to security concerns and different data standards, it has always been quite a challenge. But now, with significant improvements in the IT sector in security and cloud computing, the impact of these impediments is reduced and both industries are able to work and collaborate more freely with sufficient transparency in their processes. This also helps in providing data, such as drug trial results, genomics research, medical images and the like to different users in different industries, which can further improve the quality of healthcare as well as pharma products.
It's basically all revolving around the data, that is, collecting more data, extracting insights from the data and doing more with the data that is captured. Hence, organizations not only need to look for more ways to work with all the data, but they also need to make use of full-fledged data platforms that help in the management and real-time integration of data, in a safe and secure manner.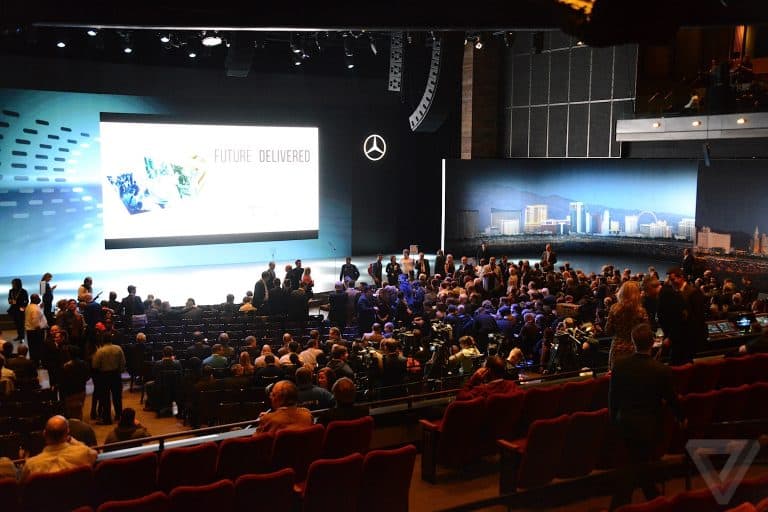 The holidays are over, most of the Christmas décor have been packed up or are still waiting at the sideways for the garbage pickup. And it's that time of the year again, when we start with new hopes, resolutions, plans and budgets for the New Year head. Last year, we saw massive technology breakthroughs, some gaining immediate success and application, and certain others setting the stage for future innovations. To name a few, the Internet of Things, the Magic Leap, 3D Printing, Car-to-car communication, Project loon, Smart Machines and Apple pay were top technologies of 2015, that pretty much left us awestruck by its pace. If that has been in the past year, imagine what technology will have in store for the year 2016!
Pop!!! I just popped your imagination balloon to bring light to the international Consumer Electronics Show (CES), happening at Las Vegas from 6th to 9th January 2016. The event brings together all the stunning technologies that will probably set 2016 on fire- the tech fire, leaving all of us super thrilled and anxious about the 'coming soon' technologies. The marketplaces/TechZones at the giant exhibition floor will showcase terrific technologies, ranging from wearable to unmanned systems, which will make our lives like one in the fantasy world, very soon. For CXOs, managers and other key decision-makers of startups and SMBs, this means a critical opportunity to bring their cool products on limelight. The startups exhibiting in Eureka Park Marketplace at CES have been getting over $1bn collective investment since 2012.
The members have been preparing for the event for weeks and there are a lot of speculations from the usual CES suspects about what we will see at the annual conference. The following technologies will have a major role this year:
Personalized wearable
The Google Glass, Apple watch, Skully motorcycle helmet, Tag Heuer and Oculus rift have been a heck of wearable last year. This year the market is even riper and is going to be attractive with more personalized offers. No surprise because, the wearable sales are predicted to cross the 29 million units mark in 2014, to a whopping 172 million by 2018 and its global revenue will see a 12-fold increase from that of 2014. There will be a lot more smart watches from legacy brands, life-saving wearables, women's wearables, commodity wristbands, mind reading tech, wearable toys, smart clothes, Invisibles, low-cost wearables and next-gen fitness trackers; however, the big players like Apple, Google or Pebble might not reveal their surprises so soon. Sensors will pop up in everything, from sneakers to dresses. Hearables (smart headphones) – adding sensors to earphones for wireless transmission, communication, medical monitoring and fitness tracking purposes, will be a thing this year. However, we might want to wait until spring to know where the wearable trend is actually heading.
More Rideables
Anything with wheels will also have sensors and electric motors attached to it. Electrification will become eminent and there will be many small electric scooters, skateboard, and bikes with advanced battery life and bearable budgets. Luckily, the use of hover boards is banned at the convention center. We are yet to see how different will they be from last year's participants.
The 'All-Connected' dream Homes
Your dream home will seem even more fantasized, with everything in it connecting and talking to each other to make the everyday tasks automated, quick and easy. Apple HomeKit, Google Brillo and Samsung SmartThings are clearing out the mess to make connectivity creep through all areas of your home and make all equipment more integrated. We'll see the beginner tangible pieces of the Internet of Things, helping the things get connected and speak the same language in few years from now.
AR and VR are like the hosts
Augmented reality and Virtual reality are always present in their different manifestations at the CES ground. HoloLens and Magic Leap are down the lane, Oculus has yet to reveal the first look of Rift headset or its touch controllers, either of which can occur at CES 2016. Stepping up the gaming zone, VR is expected to become mainstream this year and companies will have the technology used for real day applications. Considering the momentum it has gained now, it is fair to expect many other companies, like PC hardware and accessory manufacturers to reveal their VR surprises at the show.
Drones everywhere
A major part of the CES floor will be reserved for the 'unmanned systems' which will include drones that can be used for anything from travel, sports, photography, construction, search and more. Drones will come with creative upgrades, with better sensor integration and intelligence to carry out your specific needs smartly. The event will also include security, risks and safety discussions and future implications of such gadgets.
Cars become a must-have gizmo
CES showcases high technology cars over the years, that it more or less resembles the Detroit Auto show. This year, cars will be even smarter at the show with technologies like, smartphone connectivity, electric vehicles, in-car infotainment centers, and self-driving technology acting together. Moreover, Faraday Future, a secretive automaker in California has revealed its first all-electric, non-polluting sports car concept. Several other manufacturers like, General Motors will reveal the production versions of their next electric car. All major players in the industry, from Tesla to Toyota will be there unfolding their surprises at the event.
Apart from these, security is going to be a major subject of discussion at the CES 2016. With the Internet of Things being a source of numerous security concerns, as different companies collect more and more personal and confidential data of consumers, security is the biggest focus at the event this year.
So, let's look forward to the event kicking off tonight, to bring us some amazing technology tricks.
Image courtesy: The Verge