What Are The Challenges to Growth and Adoption For Virtual Customers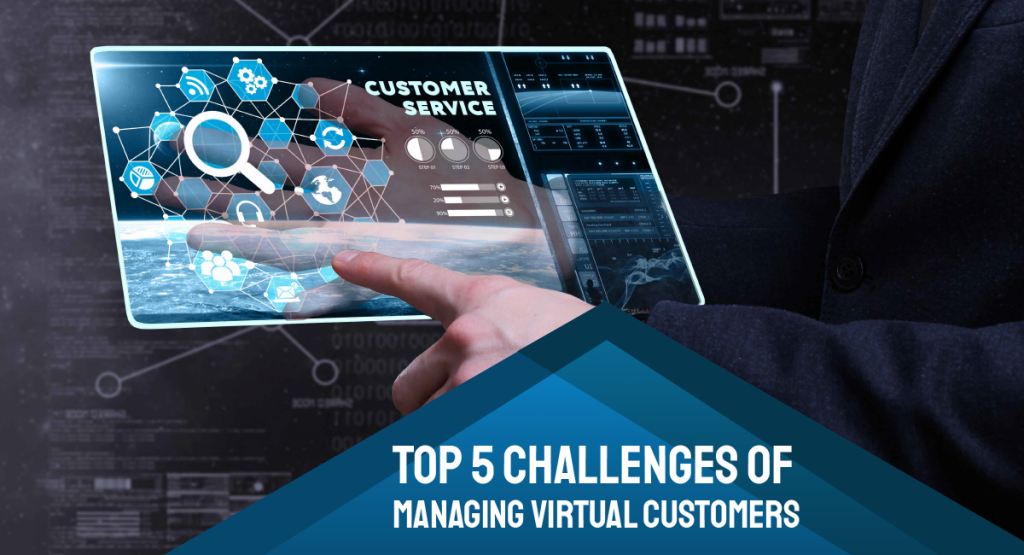 Top Five Barriers To Growth and Adoption Of Virtual Customers
"There is only one boss. The customer. And he can fire everybody in the company from the chairman on down, simply by spending his money somewhere else."
Wise words from Sam Walton, the founder of Walmart. Yes, customers can either make or break an organization. The key then is to know how to treat them the way they want to be treated. In this blog, we will discuss a particular segment of these customers – virtual customers. We will also consider some of the challenges for growth and adoption of these customers.
The Customer Is The Only Boss
Every day, we see significant developments in technology. The rate at which consumers and companies are adopting such technology is astonishing. For example, the adoption rate for computer technology grew from 0% to 50% in just a five year period, and the use of tablets grew from 3% in 2010 to 64% in 2017. 
Customers create customers, and so will virtual customers. Virtual customers will be able to communicate with each other and encourage knowledge creation and knowledge sharing, thus aiding the growth of the business. In this regard, innovation and new ideas are rising at an exponential rate. Here is where dealing with virtual customers become extremely important.  Many large firms have integrated virtual customer assistants (VCA) or chatbots as part of their strategy.
Emphasizing the support operations, which integrate VCA, the managing vice-president at Gartner, Gene Alvarez says: "As more customers engage with digital channels, VCAs are being implemented for handling customer requests on websites, mobile apps, consumer messaging apps and social networks."  He adds that "this is underpinned by improvements in natural-language processing, machine learning, and intent-matching capabilities."
According to Gartner research, companies report a reduction of up to 70% in calls, emails and/or chat inquiries after implementing a VCA. They also reported greater customer satisfaction and a 33% savings per voice engagement. Yet, we may have to wait for several years before we can create autonomous virtual customers that can function without human intervention. Meanwhile, certain hurdles need to be acknowledged and overcome by live customer support and services. Consider a few of them.
Related Reading: Check out how AI is redefining the future of customer experience.
Barrier 1: Brand Strategy
Without the benefit of face-to-face interaction, businesses will need to work out how to maintain their relationship with the customer. A business might design a VCA and forget it. Instead, they should continue to check if their design is functioning as they would like it to function.
Brands should continue to collect data from their customers and ensure that they treat them not just as a number. In this regard, algorithms play a major role. Engaging aspects of humanism provide the best virtual customer support.
Barrier 2: Capability and Capacity
One of the advantages of having a virtual customer is the ability to record and process data quicker and more efficiently than humans. For it to be fully automated there are two things to consider. The first is the capacity to understand a customer's preference and the second is the capability to influence the actions of the customer. Both of these are equally important to balance business transactions.
In machine-to-machine communication, compatibility issues may run the risk of slowing down the pace of acceptance and deployment with virtual customers. Employing VCAs that can learn from each interaction, detecting preferences, and making recommendations based on past requests is the solution to this challenge. 
Related Reading: Read more on how Machine Learning is boosting customer experiences. 
Barrier 3: Legal Impact
Legal liability can become a major issue if the virtual customer assistant goes 'rogue,' and offers wrong information or misguides a customer. Internal policies will have to be put in place and disclaimers should be considered for failed transactions and adjudications which could follow. 
Barrier 4: Data Privacy 
According to Gartner, 80% of all internally developed software are now cloud-native or cloud-enabled. In the course of interaction with the virtual customer, VCA may be exposed to and may collect a vast amount of personal data and other commercial information. Therefore, it is very important to be careful about security and privacy. Companies should ensure that their data controller registrations and privacy policies are up to date. It must be clear where the data is collected and if it is protected under constitutional law. Data protection measures must be put in place to safeguard data.
Appropriate measures must be taken to safeguard copyright-protected data. Companies should ensure that the virtual customer is real and that they can understand and use the equipment. Also, they should decide if they want to provide virtual customer support to devices which may affect their sales and service channels. 
Related Reading: Is Big Data evolving retail customer experience? Read on to know more!
Barrier 5: Human Acceptance
No technology can ever replace or replicate human empathy. Though VCA can eliminate the awkwardness of technology, it cannot really emulate the human element. Ultimately, humans will make the decisions. When customer service is on the spectrum of high-emotion and high-urgency, getting people to trust technology will undoubtedly be a challenge. 
Virtual customer communities affect the relationship between absorptive capacity and organizational innovation. Many firms are investing in virtual customer communities as they are capable of reducing communication barriers between firms and costumers.
Get On the Virtual  Path Now
Companies would do well to consider these five challenges and use them to advance their virtual customer services. While this is an aspect of technology that is sure to grow by leaps and bounds, organizations would need to act wisely to stay on the cutting edge, or they risk being thrown off the bus, or losing out on the possible benefits, at great loss to themselves. Give us a call if you need help with getting this started for your business.
Related Post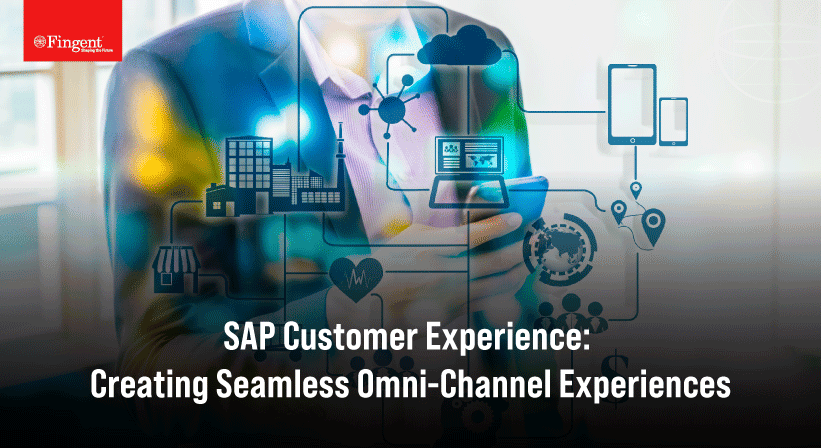 Businesses find themselves at a critical juncture as customer expectations……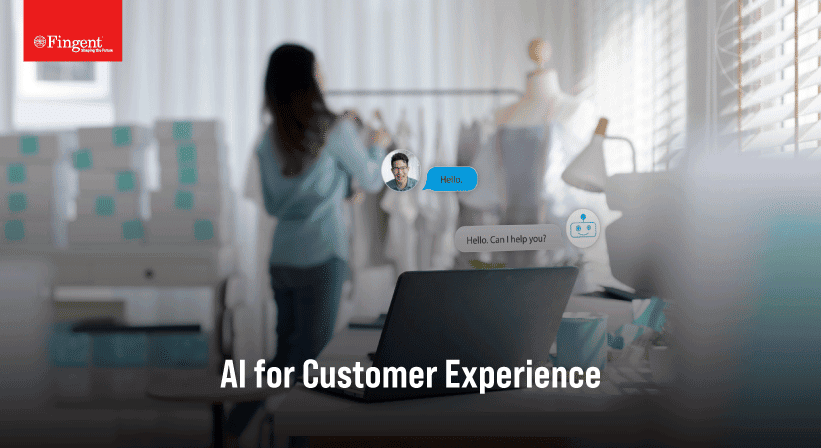 "A simple rule: always give people more than they expect."……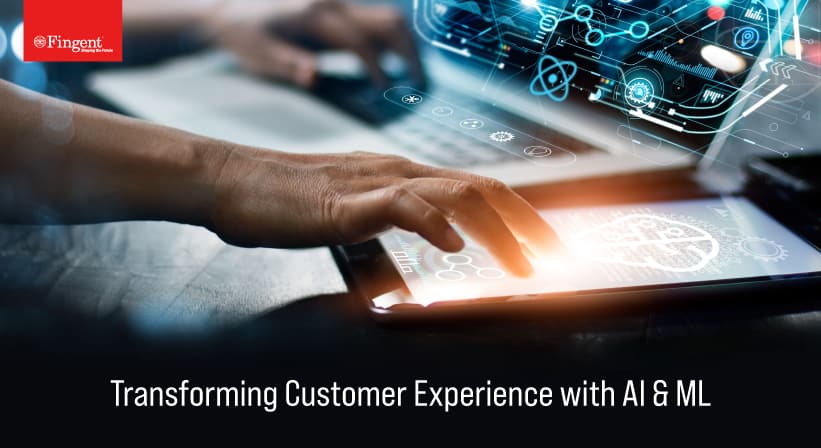 No longer the stuff of science fiction, artificial intelligence (AI)……