5 Emerging Trends That Logistics Managers Cannot Afford to Ignore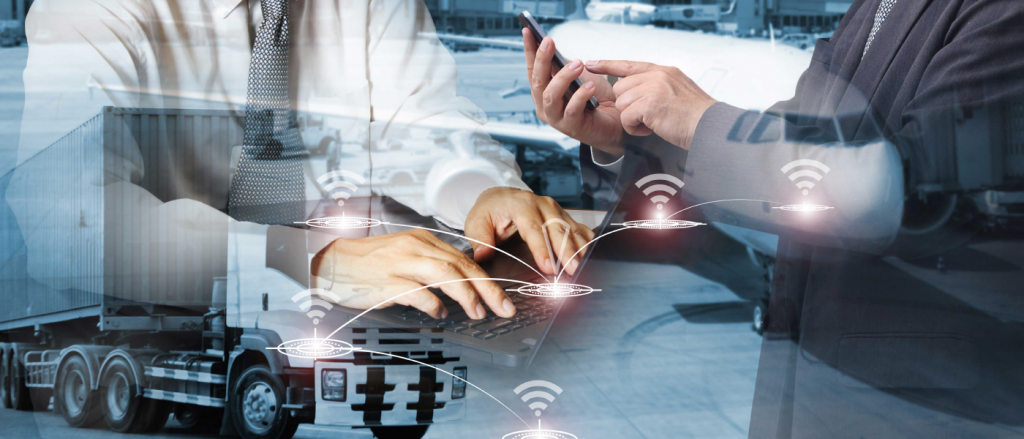 Logistics is a precision business, where success depends on making accurate moves at the right time. A high level of contextual awareness, backed up by highly optimized processes are the essential ingredients of success. Efficiency is the end result, which comes as a result of such heightened levels of workflow optimization, allowing companies to streamline their logistical operations right from its core. Here are five trends logistics managers need to co-opt to their business immediately, for success in a highly competitive and challenging business environment.

Related Reading: Having a clear picture of the challenges involved in logistics management will give you an overall insight into the industry. Read on to know more about it here.
1. Warehouse Majors Invest in Automation in a Big Way
Today's business has increasingly become fast-paced. Highly demanding customers seek instant gratification on one side, and businesses, in a quest to do more with the finite resources on hand, try to optimize and accelerate their supply chain, on the other side.
All this means not just larger volumes to process, but also a significant increase in the number of issues warehouse and logistics management needs to deal with in a day. Side-by-side, competitive pressures mean wafer-thin margins, leaving warehouses bereft of the luxury of spending more to cater to the increased workload.
The solution to overcoming such challenges is automation.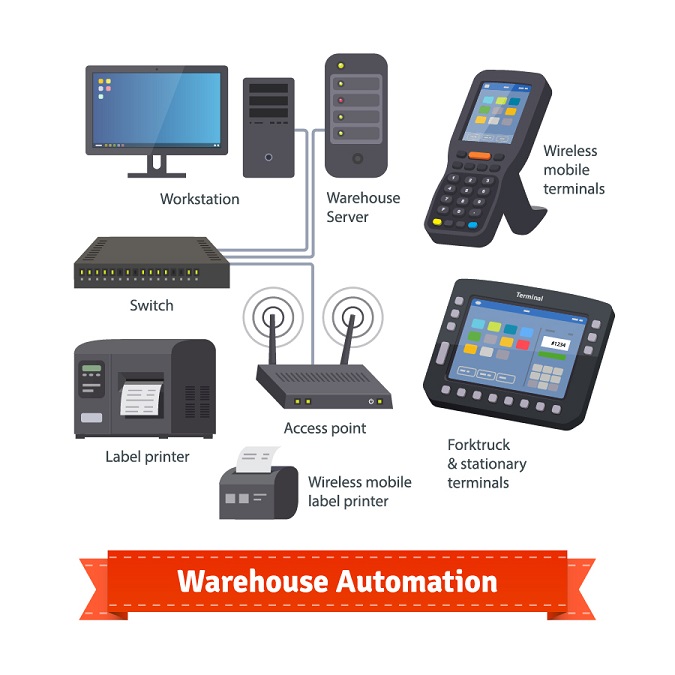 The single biggest task for warehouse executives is determining fleet deployment, matching fleet deployment with cargo based on loading capacities, fuel consumption, and more. Another critical task is monitoring fleet movement.

Automating these functions, by using the latest software to intelligently route different data sets and data streams improve accuracy, leaving the managers free to focus on other things where their core competencies and interventions would be more productive. Such warehouse automation solutions improve the efficiency, accuracy, and velocity of warehouse operations manifold.

Major logistics players are already adopting warehouse automation in a big way to move things. Amazon's KIVA robots grab items from shelves in a highly efficient manner, and its yet to be released automated drones will deliver items to addresses within 30 minutes of an Amazon center.
Uber, Waymo and other companies are already undertaking successful test-runs of self-driving vehicles such as cars and trucks, indicating the shape of things to come.
Related Reading: Understand more about how emerging technologies like AI continues to redefine the logistics and supply chain industry here.
2. Logistics Providers Make Better Decisions with Big Data
Big data analytics unlock a wealth of possibilities for enterprises. For logistics companies, insights from big data are invaluable in optimizing routing, identifying perennial bottlenecks in the supply chain, and streamlining the flow of goods and resources at the warehouse.

Real-time traffic, climate, and other data could identify the best route to a destination, factoring in route congestion, diversions, fuel prices, and much more. Predictive analytics help identifies whether the addressee is likely to be at home to sign for the shipment, avoiding repeat visits, and more.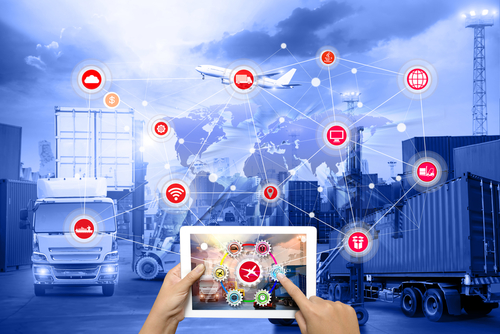 Logistics major UPS saves 10 million gallons of fuel and emits 20,000 tonnes less carbon dioxide, while delivering 350,000 more packages every year, ever since they started to apply big data analytics in their routing.
Several logistics players use big data analytics extensively to improve last mile delivery. The last mile of the supply chain is known for being inefficient, and cost up to 28% of the overall delivery cost of a package. Logistics players may apply big data to unearth patterns at play to optimize delivery routes and strategies and identify the best delivery modes and time for any specific address.
A whopping 98% of 3PLs regard improved data-driven decision making as essential for successful supply chain activities and processes.
Related Case Study: Restructuring of existing processes centered around an enterprise mobility solution has become the need of the hour. Know more about how we helped a logistics company streamline and restructure their processes to facilitate better communication and drastic speed improvements.
3. Omni Channel Logistics Facilitates Smarter Deliveries
Today's consumer journey typically moves across channels, based on their preferences. The various channels operate independently, and even as businesses try to optimize the experience across the various channels, variation in service levels, pricing, and customer experience, are inevitable.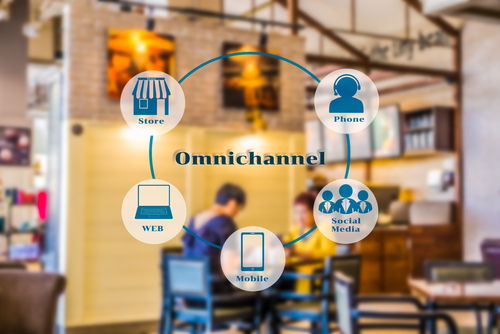 The omnichannel approach entails convergence of the hitherto separate channels into a single seamless channel, using a central hub to route all movements, and using different channels for delivery, as appropriate. The orchestrated product flow delivers a highly personalized shopping experience. However, delivering a consistent customer experience across different channels is challenging, and makes the omnichannel approach more complex than the multi-channel approach.
Effective knowledge sharing on a real-time basis is critical to the success of the omnichannel approach. A critical requirement towards this end is transparency, to make explicit the status of the inventory and shipment in real time. Significant effort and investments to create cross-channel visibility and establish sound business rules are essential prerequisites, as is a warehouse management system (WMS). Different stakeholders in the ecosystem, such as logistics provider's, warehouse, and shipping service usually have their own WMS, accessible by the logistics provider through a portal.
Streamline Your Logistical Operations
Fingent's expertise in crafting innovative software solutions helps measurably enhance the efficiency of your logistical operations. Get in touch with us today to implement the right solutions for optimizing your logistics and supply chain processes.         
Get A Free Quote!
4. Making Collaboration Work
The role of robust collaboration can never be understated, especially in today's supercharged business environment where tasks are complex, speed is of the essence, and any delays can have huge implications, if not lost business. Moreover, the supply chain is now increasingly becoming global, and no single stakeholders can realistically hope to cover all ground. In such a scenario, successful supply chain relationships deliver not just economic conveniences and cost efficiencies, but also the ability to meet customer demands in double-quick time, and realize agility in business operations.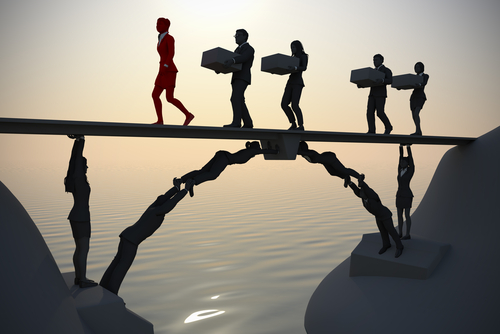 In fact, successful collaboration can make the difference between long-term sustainability of the business and short-run dissolution. As competition increases, supply chain partners are toying with several innovative ways to make collaboration work for mutual benefit. Such innovations may take the form of new products or processes, but needn't always be big breakthroughs. It could also be innovative combinations of existing tactics, relevant for the specific market.
5. Moving to Service Chains
A supply chain is an ecosystem of people, enterprises, activities, information, and resources, working in a coordinated way to move the product from one stage to the other, from supplier to the customer. However, a well-oiled supply chain, though indispensable, is no longer enough in today's highly competitive business environment. Businesses are forced to focus on strategic quality management, aimed at re-engineering inefficient work processes and continuous quality improvement of existing processes.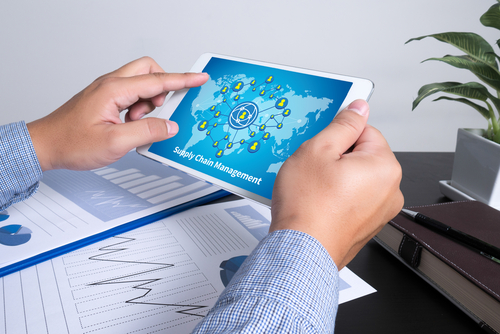 The complexity of the supply chain is in direct proportion to the complexity of the business. The overriding aim of moving to service chains is to reduce such complexities and ensure faster and efficient delivery of services, which would contribute to seamless supply chain operations. Ways to achieve such a state include setting up of a network of strategic centers facilitating same day deliveries, deploying intelligent warehouse automation solutions for forecasting and planning, instituting a comprehensive supply chain technology encompassing all bases, and more.
Doing so requires a sound technical partner to deliver warehouse automation solutions, and other supply chain technology to further supply chain efficiency, crunch big data, and more.
Digital Logistics and Supply Chain Trends [Source:SAP]
Related Post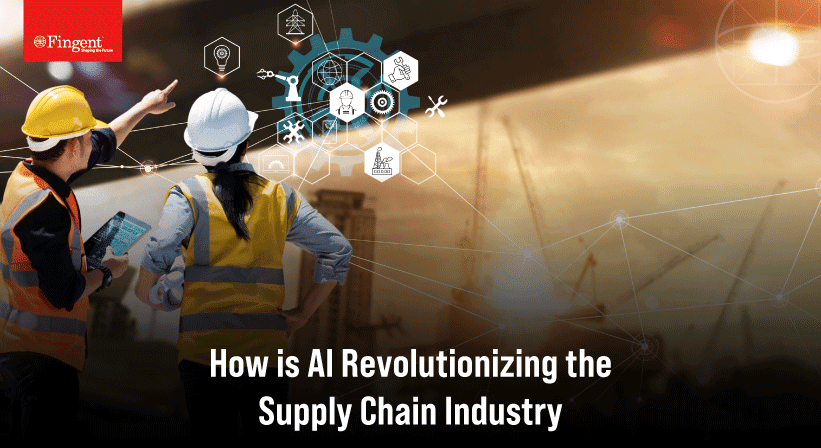 Artificial Intelligence (AI) evolved from a concept of science fiction……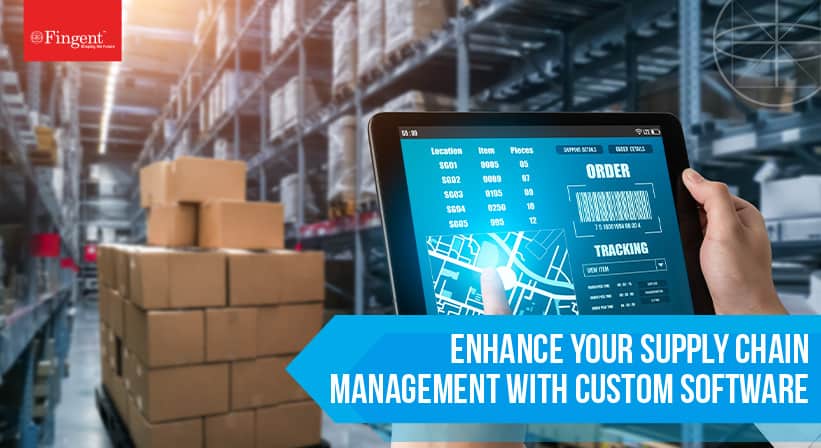 The onset of globalization has encouraged business operations on an……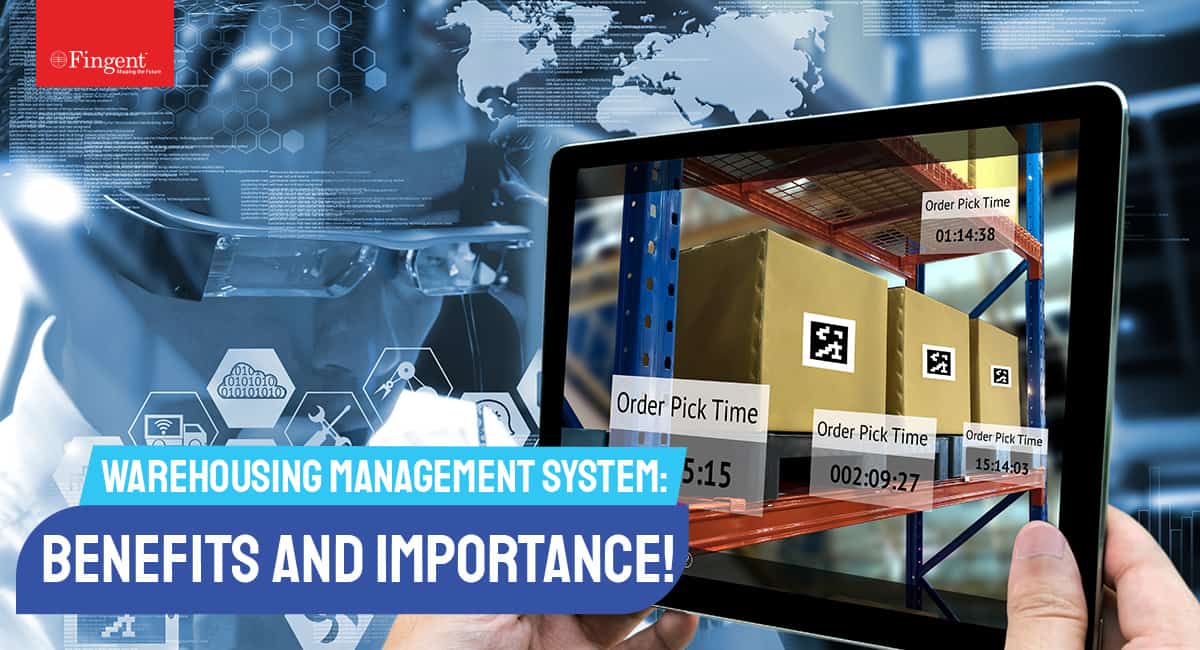 Warehouse Management System: Business Applications & Case Studies Custom Warehouse……