6 Tips for Logistics and Supply Chain Leaders to Plan COVID-19 Vaccine Distribution Strategies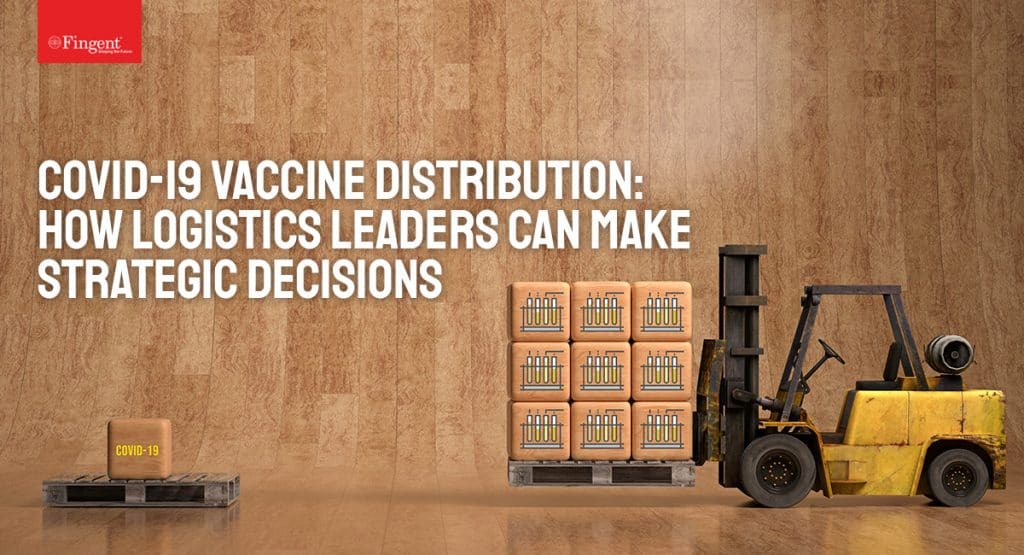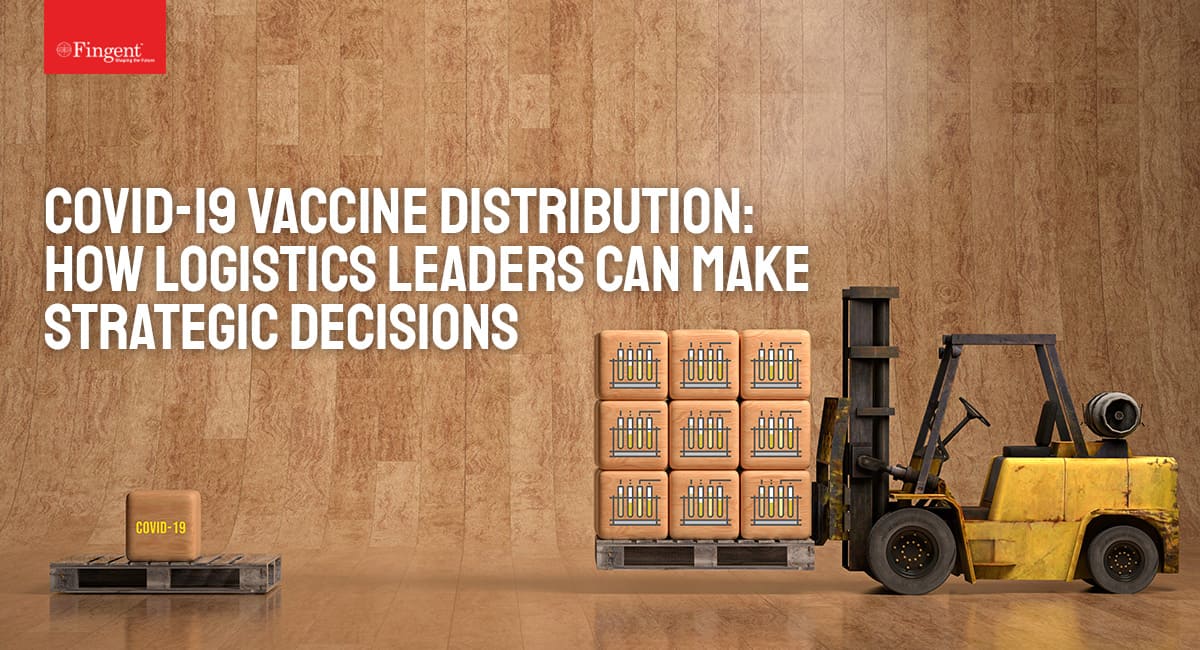 The logistics and supply chain market is predicted to experience most complexities this 2021, especially with the COVID-19 vaccine distribution. Here are ways to enable smooth logistics operations, even amidst the chaos!
COVID-19 Vaccine Distribution: A Guide for Logistics and Supply Chain Leaders to Make Strategic Decisions
Crunch time and performing in a crisis – logistics and supply chain leaders are familiar with these challenges. The pandemic recovery mode has turned out to be a whole different ball game for logistics and supply chain service providers. It has thrown them a new and unique challenge in the distribution of the COVID-19 vaccine. Now, the world is looking to those same industry leaders for more strategic decisions and ways to shock-proof the supply chain.
Thus far, most companies have relied on a strategy of low-cost supplies and minimum inventory. However, given the combination of the pandemic, trade conflicts, and harsher natural disasters, they are rethinking such an approach. 2021 is facing one of the most complex logistics and supply chain challenges that we have never experienced in the past. This article shows how logistics businesses can enable smooth operations, especially with the vaccine distribution throughout 2021. 
How is COVID-19 vaccine distribution affecting the logistics sector?
According to Jabil's report on supply chain resilience in a post-pandemic world, the coronavirus disease impacted 78% of respondent supply chains, more than any other disruption over the last decade. Supply chain disruptions are not new, but they are usually contained and short-lived. However, COVID-19 has brought in extraordinary challenges. Here are a few of them:
1. Speed to market
Swift development of the COVID-19 vaccine has a ripple effect throughout manufacturing and distribution. Unlike other vaccines, COVID-19 vaccines need to be shipped under ideal conditions. Speed to market and the need to maintain cold chain integrity will be a big challenge for the supply chain sector.
2. Global and pervasive
Unlike traditional vaccines, the COVID-19 vaccine is not location-specific. Supply chain leaders may encounter challenges as they ship to new customers through unfamiliar trade lanes, using new transport systems. In other words, the vaccine supply chain has to meet the demand on a global scale. 
3. Full-scale distribution 
The COVID-19 vaccine will have to be distributed full-scale from the start. Given the unfamiliar network, the risk entailed in this process doubles. 
These unique challenges are forcing industry leaders to rethink traditional approaches. Those in the supply chain dedicated to the COVID-19 vaccine distribution will need to act in real-time and guide others downstream proactively.
Six stages to enable smooth logistics operations throughout 2021
Post the COVID-19 vaccine release announcement, the public's attention began to shift from research and development to distribution. And rightly so! Here are six stages that supply chain leaders must focus on while making strategic decisions:
Read more: How to Pick the Right Logistics Management Software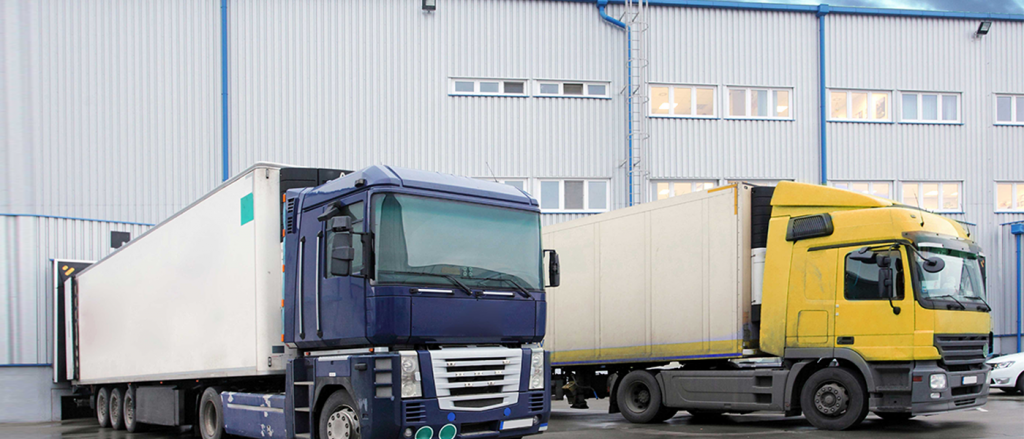 1. Planning is everything
The success of any task starts with proper planning. The supply chain encapsulates the procurement of goods, storage, and delivery to a specific location. With appropriate management of time, transportation, and other parameters, logistics companies can earn maximum profits. Adhering to the schedule helps attain better tracking, quality control, and timely delivery.
Despite good planning, supply chain procedures may encounter some challenges. Supply chain providers need to have a backup emergency plan to manage such unexpected situations.
2. Train for efficiency
The success of the plan is determined by those who execute it. In other words, well-trained staff can have a significant impact on the plan's success. To this end, the team must be well trained in utilizing modern techniques. 
Apart from frequent training sessions, companies can increase their teams' efficiency through brochures and paper notices posted on the workplace walls. Apart from that, make sure that each employee is aware of the new policies. Educate your staff on how to handle the vaccine shipment so that the handler is conscious of packing and labeling.
3. Keep up with the latest technology 
Technology is continuously evolving now more than ever. It is essential to keep up with the latest technology to handle challenges and tackle vaccine distribution demands. 
Artificial Intelligence can assist in providing timely updates regarding the movement of goods.

It helps the client know the details about the supply, warehouse, and delivery. Automation of such information can save a considerable amount of time for the industry and its clients. 

Automation eliminates human error in tracking, which improves overall process management. 

AI can also assist in managing the account details and employee details. 

Automated warehouses can make sorting, packaging, and organizing vaccines much easier. 

Automated voice bots and chatbots can play a significant role in customer services.  
Read more: How SAP Helps Realize Voice-enabled Warehouse Operations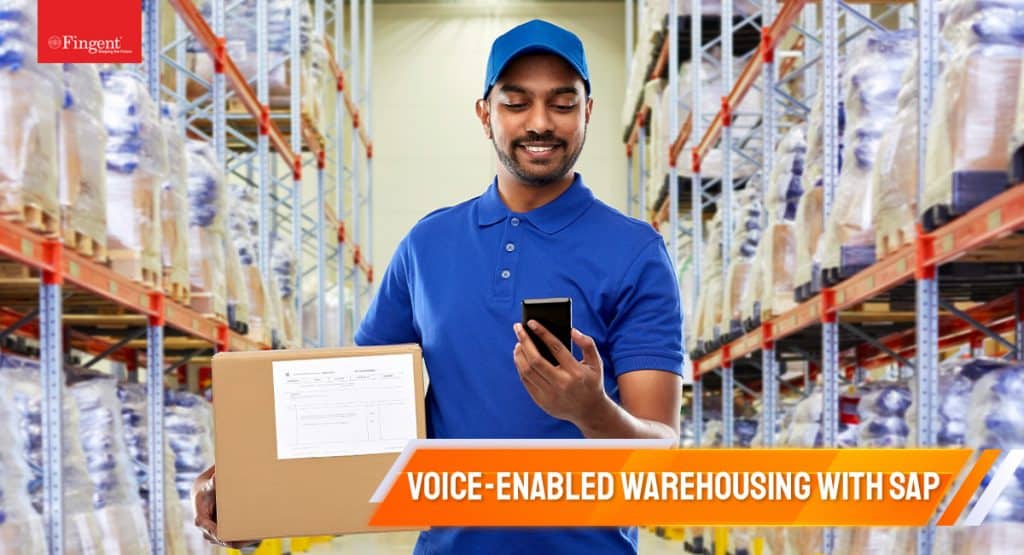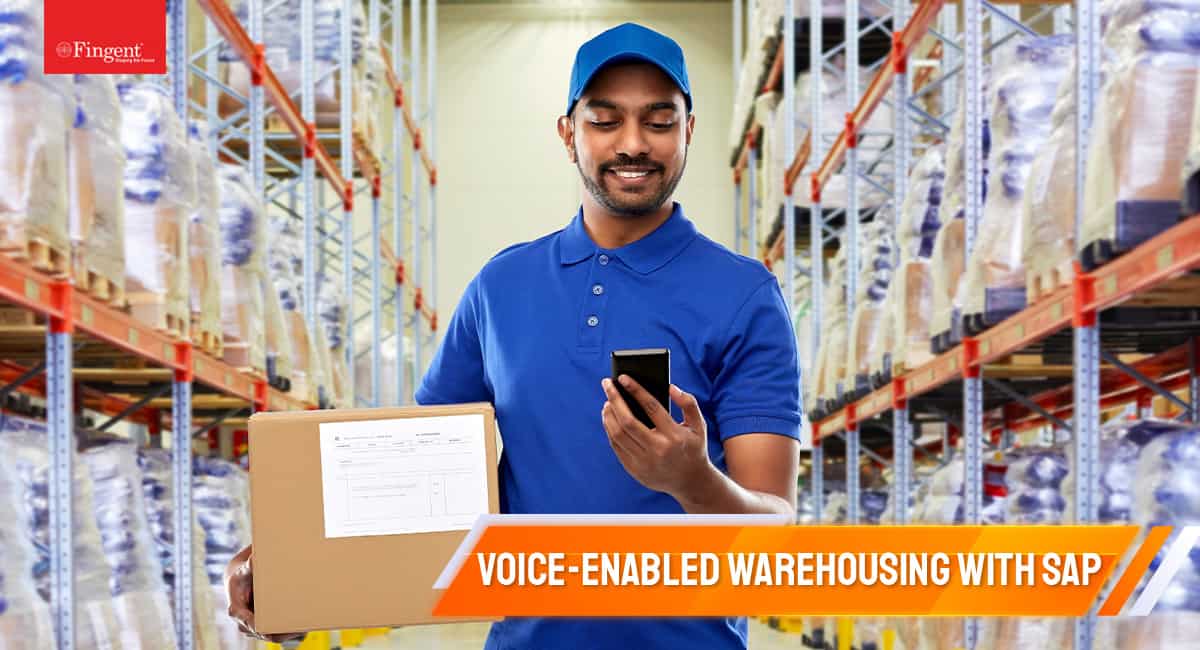 4. Warehouse and inventory management
Effective supply chain management is incomplete without proper warehouse management. Warehouse operations vary according to the product. For example, most vaccines require ultra-low temperatures. Ensure that your current warehouse facility is capable of stocking the vaccine at appropriate temperature levels. Proper warehouse inventory will ensure minimum wastage of goods.
Moreover, using vertical storage columns can maximize storage capacity. Implementing efficient tracking software allows warehouse personnel to locate products quickly.  
Implementing logistics software solutions or applying robotics logistics such as robotic palletizing, packaging, and automated picking can modernize warehouse operations, improve health and occupational safety in the warehouse premises, reduce physical contacts between workers, and increase efficiency fulfillment.   
5. Improved transportation
Efficient transportation can decrease expenses and speed up the delivery of vaccines. Determine the shortest and safest delivery route. Optimize the packaging to reduce the weight of the package and the volume. 
The pandemic has accelerated digital shopping. Last-mile delivery has become more critical than ever before. The use of technology can help logistics managers optimize that last-mile and help them keep their customers updated.
Read more: How Robotics in Logistics Helps Improve Supply Chain Efficiency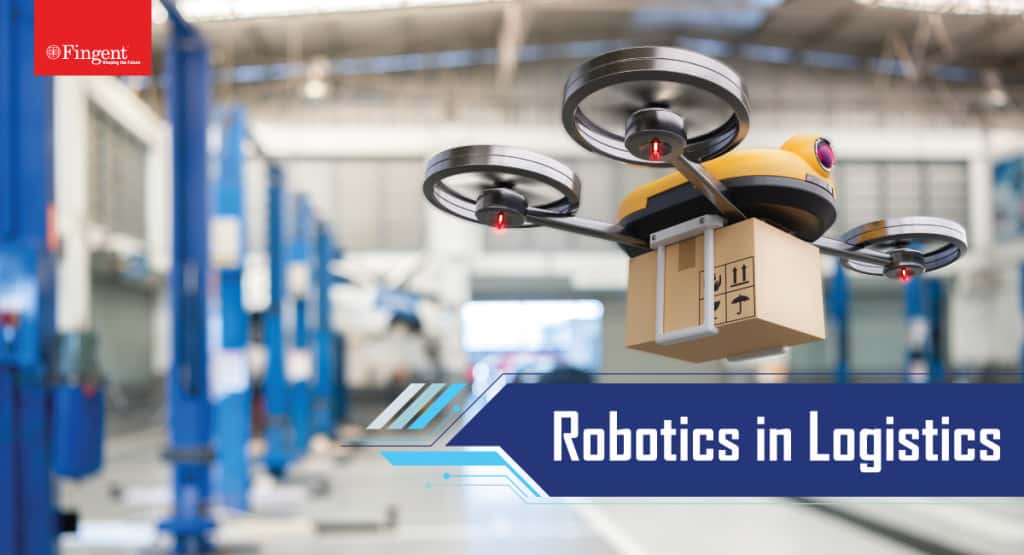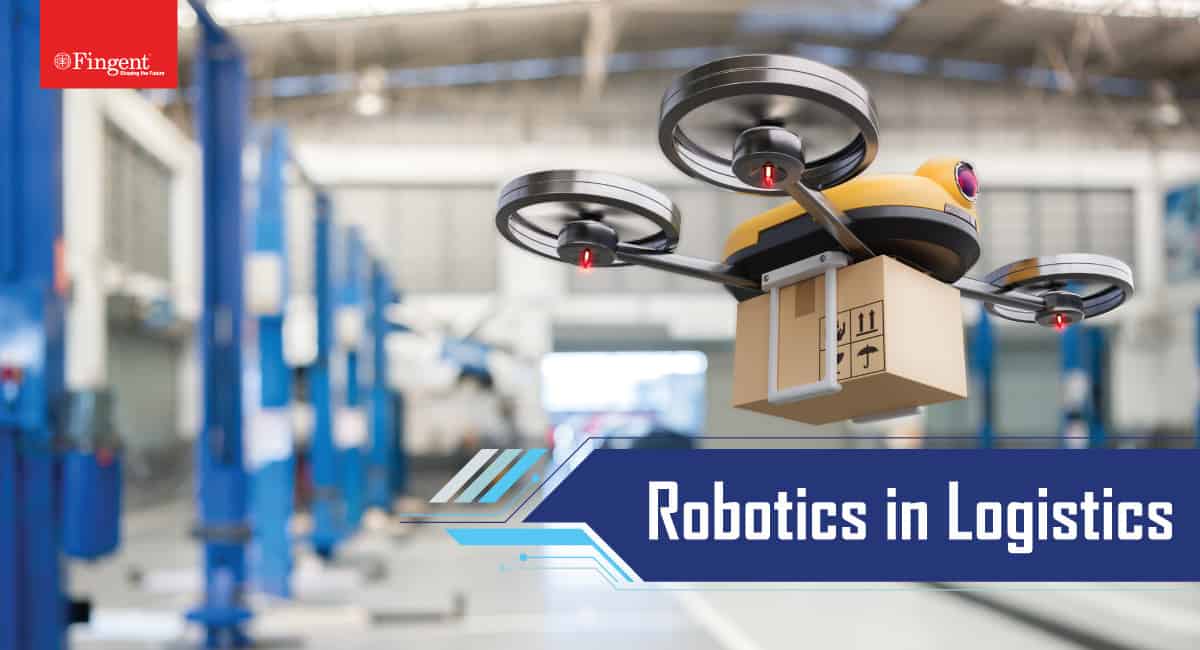 6. Analyze and improvise 
Integration of feedback and analysis makes any logistics network complete and optimal. Predictive data analytics can help industry leaders learn from what happened and improve in the future. You can use it to get a detailed understanding of what caused delays in your supply chain. Once you identify those bottlenecks, you can boost the productivity of your logistics business and efficiency on your future trips. 
Case Study
Optimizing last-mile delivery: Software suite development for an e-commerce locker company helps gain 50% reduction in internal workload.
Click here to download!
Building supply chain resilience
Just as the coronavirus spread from place to place, the vaccine must follow suit to support a global recovery. However, the vaccine's possible routes are determined by the cold chain. Some areas do not have the option of freezer storage. Local logistics and supply chain leaders must ensure that these communities have access to the approved vaccines. 
Location intelligence and technological advantage help leaders determine where vaccines need to go and how to get them there. For most logistics firms, the pandemic seems to be a trial-by-fire. By implementing responsible strategies, you can build resilience in logistics and supply chain practices. 
To fulfill the increasing demand for last-mile delivery, logistics companies must strengthen smart tech investments and build healthy partnership ecosystems. Fingent is closely monitoring the situation and helping businesses return to work with our technology consulting and innovation capabilities. Contact us, and let's get you started. 
Related Post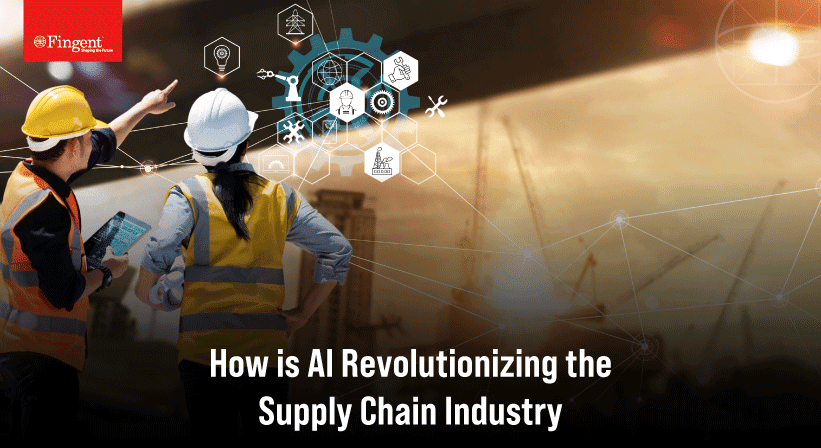 Artificial Intelligence (AI) evolved from a concept of science fiction……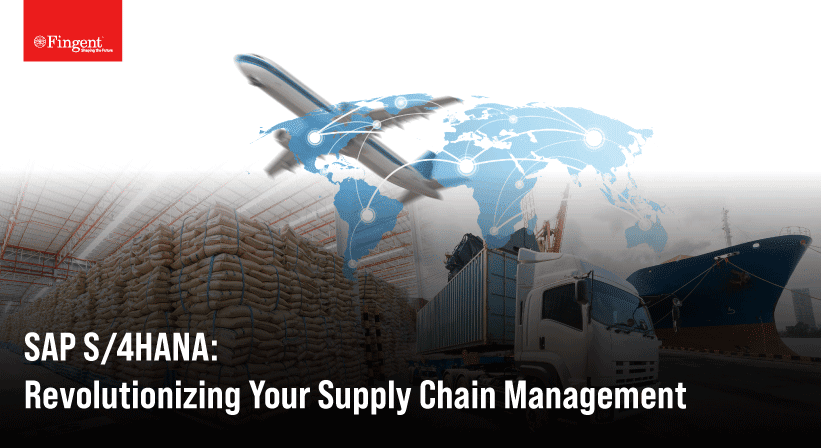 SAP S/4HANA is a catalyst for business success, weaving its……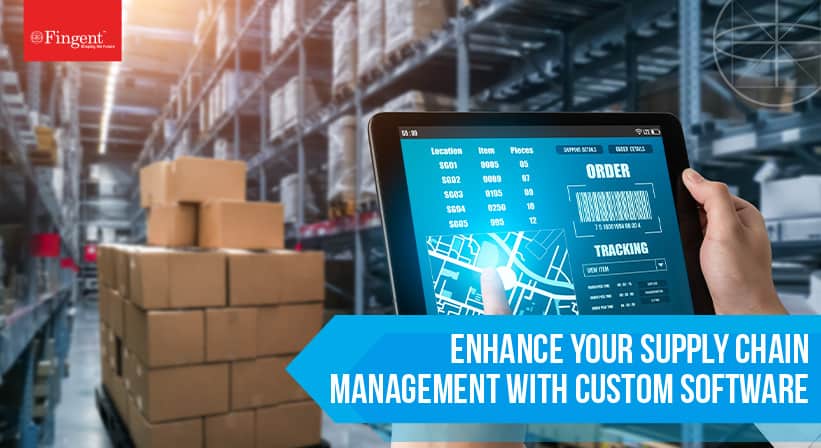 The onset of globalization has encouraged business operations on an……