7 Ways for Your Business to Overcome the COVID-19 Aftermath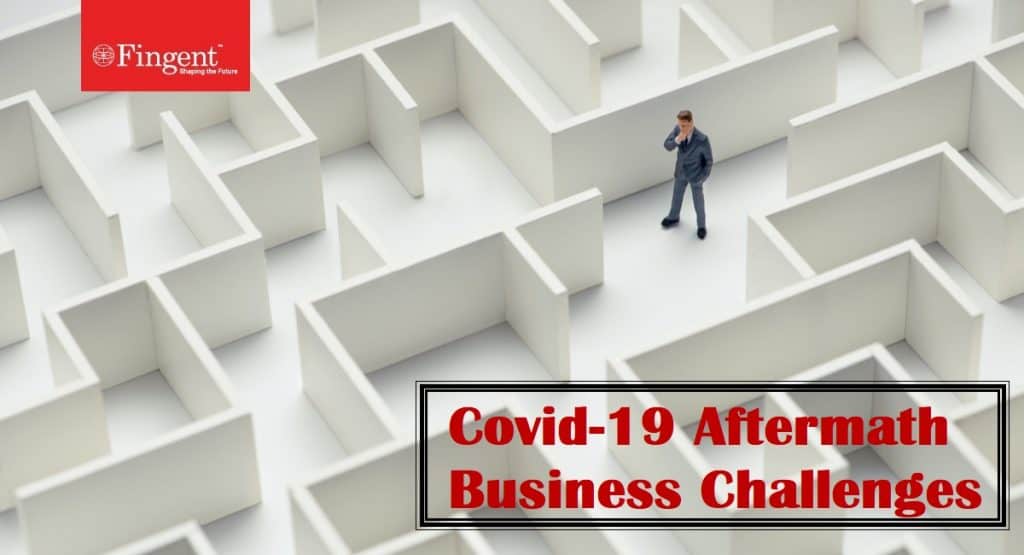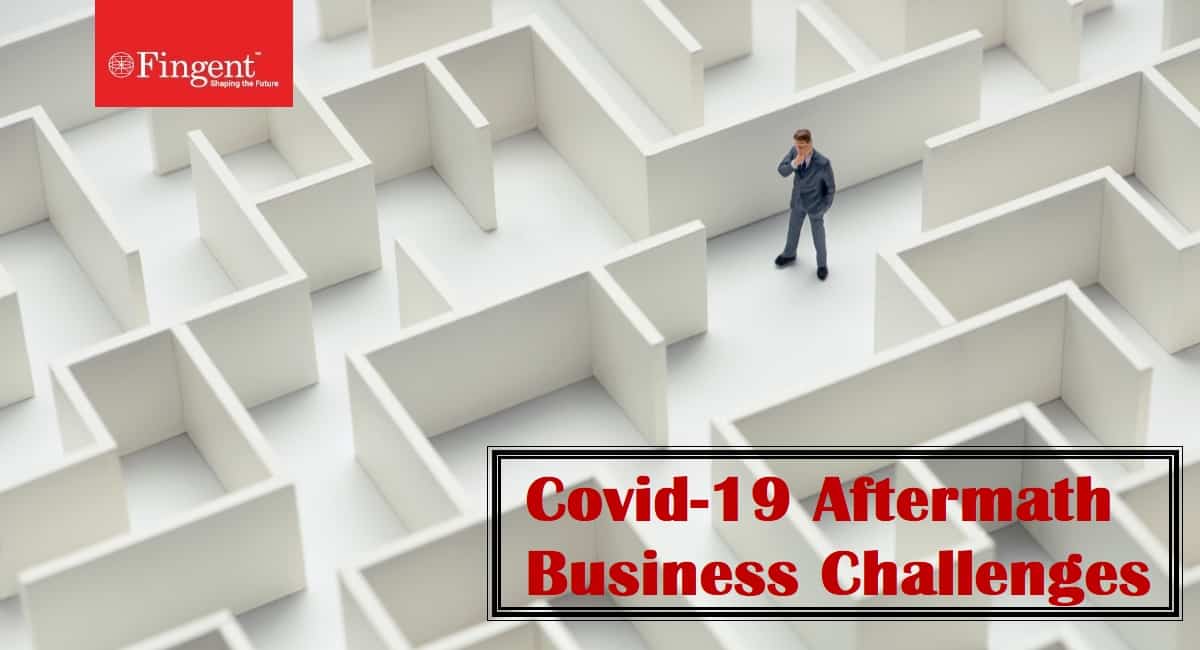 Challenges Your Business Should Overcome in the Post-COVID Phase
Introduction
The past few months have been an extremely challenging time for communities across the globe as the pandemic continues to take its toll. Amidst all the chaos and anxiety however, the world is trying to return to the new normal. During this unprecedented reality, businesses are witnessing the beginning of a dramatic restructuring of economic and social order. Everyone is looking forward to the next normal that will materialize after the battle against COVID-19 has been won, with hopes that it will be better and more profitable. Challenges lie ahead though. What are these COVID-19 Aftermath challenges and how do we combat them? This article will discuss that.
Where Do We Start?
With lives and livelihoods in danger, businesses are running a spreadsheet for basics that never mattered so much before. Plans are being drawn how many people can fit into a workplace spaced six feet apart, where the one-way path should begin and end, and what adjustments can and need to be made to the entrance, lunchrooms, and restrooms. 
All of these are critical tasks but chalking them down is not going to be enough to mobilize and stabilize businesses. We need an enterprise-wide ability to absorb uncertainty while incorporating lessons into operating models quickly. This might seem like a daunting path beset with challenges, but an action plan can get you through this successfully. This article discusses 7 major challenges and resolutions to jumpstart the recovery.
Read more: 6 Hot Technologies that Handhold Businesses Amid COVID-19 Impact
1. Challenges in Reopening Strategy
The pandemic has impacted nearly every industry including retail. Manufacturing is on a downward slope as production moves at a snail's pace. Supply chains are being disrupted due to higher air freight costs. This supply shock is having a knock-on effect on retail. Navigating their way out of this spiral is going to need a solid reopening strategy. 
Read more: Contact-less Services: The New Normal in Retail
What can businesses do?
Restart and reset, not just reopen:

Employee and customer behaviors have drastically changed. Be ready to start a new era of business. Build courage and foresight to change for more than just immediate needs. 

Be ready to adopt omnichannel integration:

Omnichannel initiatives offer contactless curbside pickup and other features, so be willing to continuously improve services.

Shape your future workforce:

Redeploy store associates to fill other roles. Upskill then to achieve the required digital fluency. Cross-train employees so that they can fill in when others are away. 

Act swiftly to radically accelerate in-store integration:

Customers may not be inclined to visit stores unless you give them a good reason to do so. Offer your consumers compelling value propositions for store traffic. 

Develop a future-state vision:

Adopt an omnichannel view that includes store closure plans or rent negotiations. 

Digitize and automate non-core tasks:

Automate labor scheduling. Expand the use of self-checkout and mobile checkout processes. Provide remote-management tools for in-house and field managers. 

Shift tasks:

Sourcing and distribution teams must find ways to move certain tasks, such as price tagging and labeling, away from stores. 
2. Challenges of Shifting Customer Habits
As the coronavirus spread progressed across geographies, customer behavior has also changed drastically. Customer habits are changing, and we can expect them to continue to change in the weeks and months ahead. We can break down their behavior into three phases where each phase shows a distinct behavior:
Escalation:

Customers tend to load up on essential goods such as groceries and medicines which include immunity-boosters.

Accumulation:

Customers brace for a sustained quarantine by stocking up on everyday personal care products. 

Recovery:

Customers will continue to spend on consumer goods. 
Also, customers now prefer making purchases online, their focus has shifted more to eCommerce.
Read more: Re-Imagining Customer Experience in Retail Industry
How can businesses respond?
Enable flexible product flow:

Ensure your product inventories align with consumer demand. Make distribution centers more flexible. As more customers purchase products online, make sure you minimize distribution disruptions.

Bolster online presence:

Accelerate direct-to-customer sales. 

Maintain close contact with customers:

Ensure they know that products are available. 
3. Challenge of Operations and Employee Safety
One of the main concerns of a company leader during and after the COVID-19 pandemic is its impact on operations. Evidently, the epidemic has adversely affected sales volume and the ability to serve clients and customers as well as manage the business. Companies are faced with the challenge of employees being quarantined for weeks after business or vacation trips. They lack the tools required to organize remote work during the quarantine. 
How to reorganize the workplace?
Establish dedicated cross-functional teams:

They can coordinate the activities between various business units, provide necessary information to the management team, and communicate with employees, partners, and employees. 

Analyze critical roles and key positions:

Develop an effective process for managing decision-making under various scenarios.

Ensure the safety of employees:

Review policies for maintaining good hygiene at the workplace.

Ensure that there is no crowding in the office:

Decide on which roles can be done remotely and which roles require employees to be present in the office. This will help you optimize the work with only 20-30% of employees at the office.

Easy Transportation:

Ensure that transportation is arranged for and accessible by the employees.  
Plans for support staff:

Have a written plan on how to stagger the arrival of support staff such as receptionists and security guards. 
Workout checkpoints:

Have a series of checkpoints where testing can be done. 
4. Impact on Operations for Manufacturing Units
Manufacturers face formidable challenges when it comes to restarting their operations. Globally, they are facing workforce disruptions at an unprecedented scale. Most manufacturers are yet to determine how they will function and perform while struggling to cope with the present scenario. They need fit-for-purpose plans. 
How can manufacturers respond?
Start with possible scenarios:

Start with the current need for workforce and design a workforce approach. 

Tap into technology:

Consider the possibility of automating certain aspects of the industry which would avoid too many people at the site. 

Create a roster:

Ensure that teams come in at different times during the day depending on the number of workers and the skill required at any given point. 

Focus on a safe work environment:

Organize regular cleaning and disinfection of workplaces and tools. Invest in medical equipment such as thermometers and sanitizers. 

Review sick leave policies:

Consider the possibility of providing temporary sick leave without the need to provide a doctor's notice. 

Develop agile workforce strategies:

It keeps the global economy viable.

Create your own news channel:

Misinformation can create particular challenges for manufacturers. Combat this by ensuring that you put out timely, accurate, and appropriate information for your workers. 
5. Challenges of Finance and Banking
Economic uncertainty and risk have either directly or indirectly impacted most finance companies. As businesses slow down, companies are seeing lower revenue due to reduced cash flow. 
Managing cash and liquidity positions may become crucial in the coming months. This situation is worsened by inadequate digital maturity, staff shortages and immense pressure on the existing infrastructure as companies deal with the impact of the pandemic. You need strategies to safeguard your customers' financial security while you safeguard their wellbeing and yours as well. 
What can finance services do?
Craft a strategic response:

Adopting the right digital technologies enables innovations. These must include solutions for analytics and insights to detect and prepare for new risks. 

Enable Automation:

Ensure availability of digital banking services through

business process reengineering

and automation.

Leverage AI capabilities:

There has been and will be a surge in call volumes during and after COVID-19. Leverage AI-backed tools and conversation platforms to deal with the surge.

Initiate video banking:

Live web video banking solutions can assist your team in serving customers and maintaining

business continuity

.
6. Tax, Trade & Regulatory Challenges
There are significant tax provisions and other measures to assist businesses that stakeholders should carefully review. Post pandemic, they should think about the broader implications of their business decisions and strategies. 
What can you do?
Business disruption:

Develop restructuring plans. Review intra-group service expenses and expense allocations.  

Cash tax savings:

Manage cash taxes by potentially reducing taxable income. Obtain available refunds. Work with the treasury function to align repatriation strategies. Model taxable income against the company's overall tax posture. 

Agile tax models:

Supply chains and business strategies need reevaluation, which is best achieved by agile tax models. 

Review all aspects:

Stabilize supply chains. Brace for an unpredictable revenue. Reduce costs and increase productivity. 

Meet regulatory obligations:

Despite budget constraints, tax compliance requirements must be met. Consider co-sourcing or outsourcing tax compliance.

Stay informed:

Understand the expense of various supply chain configurations and opportunities. Make informed decisions quickly.
7. Crisis Management
Your response to the crisis today can position your business to thrive tomorrow. You need to prioritize incident management along with the safety of workers. It is important for organizations to understand what data is relevant to their business. Some companies are developing new contingency plans while others are using existing ones. 
What can organizations do?
Dedicate a team for crisis management:

Ensure that every team member knows what their role is. Train each team member in executing the plan to be sure that they are ready at any moment.

Establish facts:

Strong data reinforces a central element of crisis planning. Establish facts accurately during the crisis. Use the facts to inform your response strategy. 

Collaborate:

Collaborate with the public relations team, legal and regulatory teams, and operational and response teams. Create a small core committee from among them. 
Focus on tomorrow
The response window for any crisis is measured in months but recovery is measured in years. Create scenarios today to plan for a stronger tomorrow and beyond. Wider and longer-term perspectives can help your business emerge stronger and more sustainable. Data, Readiness, and Empathy are the three vital qualities required to keep people healthy and businesses running. Fingent top custom software development company is closely monitoring the situation and helping businesses return to work with our technology consulting and innovation capabilities. Contact us to know more. 
Related Post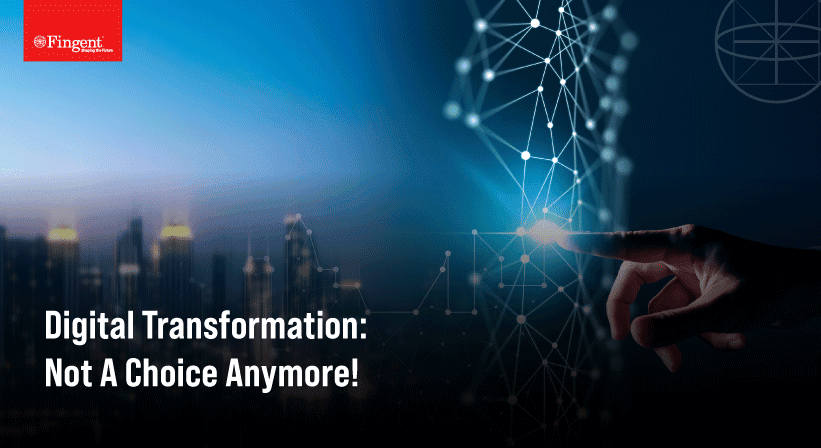 Today, technology seamlessly weaves its way into every aspect of……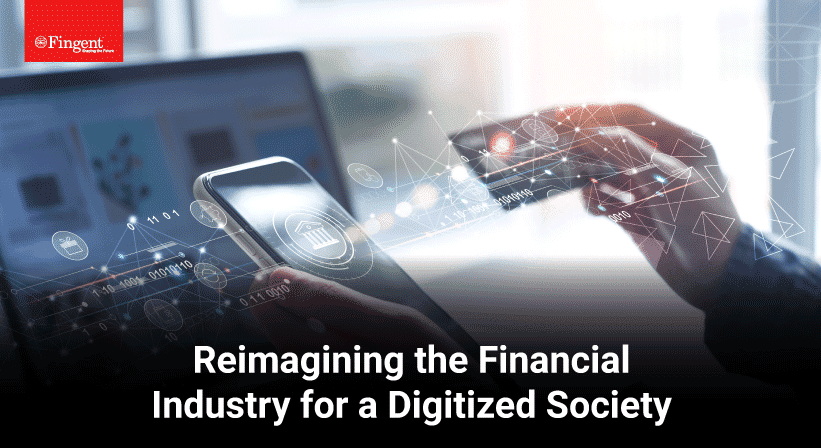 Digital technologies are evolving at an unprecedented rate. Major innovations,……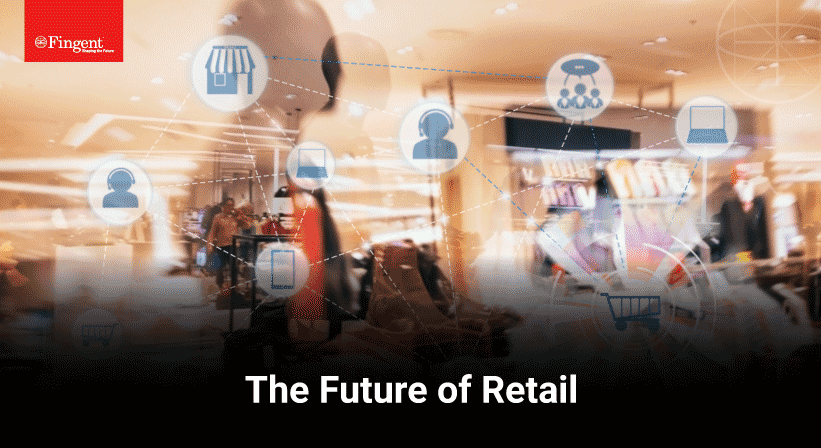 Over the years, digital evolution has transformed the way we……