9 Innovative Ways to Use Technology in Classrooms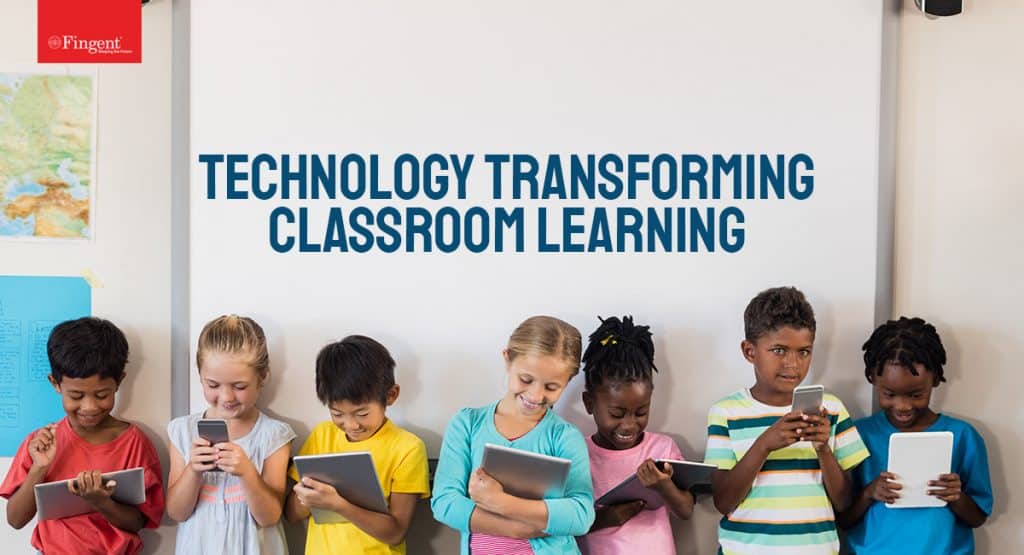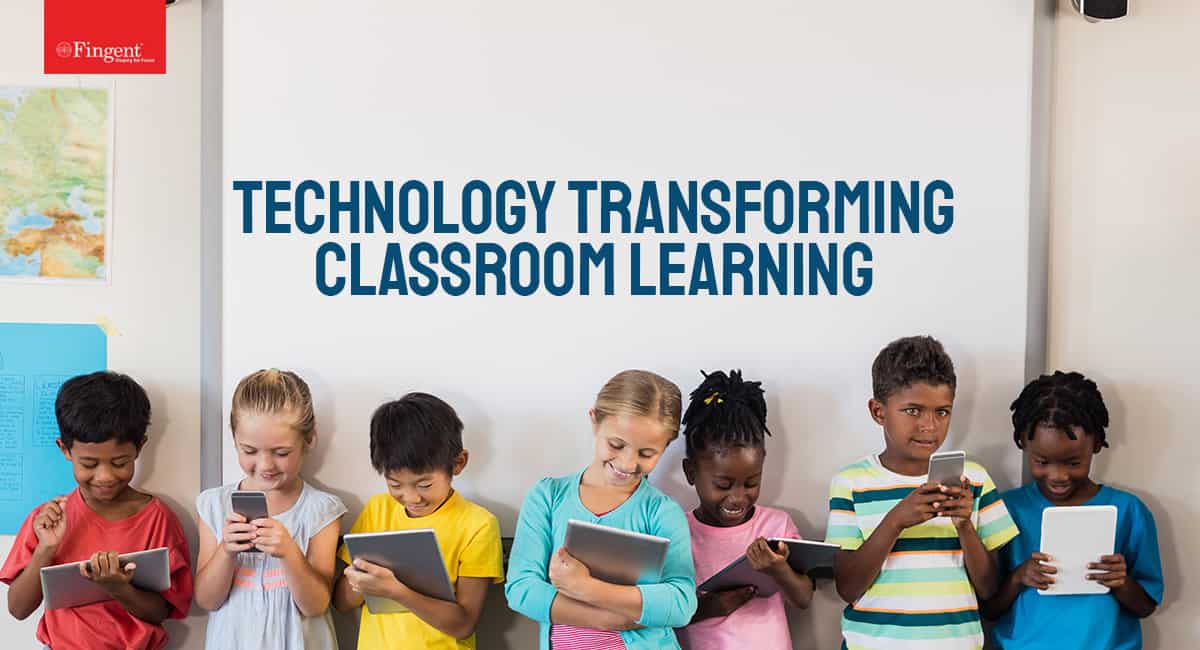 How Technology is Transforming Classroom Learning
There's no denying that technology has completely transformed the way we live and steadily it is becoming more and more predominant in the classroom as well. From improving the communication between teachers and students to enhancing presentations and lessons, to organizing curriculum calendars, there is no limit to the ways to use technology in classrooms to set up a successful life for students outside of school. 
Today, many educational institutions are offering courses that no longer need students to study in a traditional classroom. 92% of teachers said that the internet has a significant impact on a student's ability to access resources, content, and materials, according to the Pew Research Center. 
Benefits of using technology in the classroom
Here are a few advantages of using technology in classrooms. 
1. Improves collaboration
Many technology-based tasks involve aspects that require students to seek help from their friends or teachers. Teachers have observed that when students are assigned to tasks, the students who are more technologically advanced assist those who are not.
2. Incorporates different learning styles
Each child is different and it can be challenging to adjust a study plan to fit every student in the classroom. Thanks to technology in education, it is possible to modify the lessons. For instance, kids who might want to draw during the class can create an infographic to demonstrate their capabilities and understanding of the concept which a teacher might not have previously seen or assessed.
3. Creates an engaging environment
While most people consider technology to be just a distraction, it is not so. When used correctly, it can help encourage active participation in the classroom. Using laptops, computers, tablets, etc., in the classroom can help bring more interaction and fun into learning, thus making lessons more interesting.
Read more: Impact Of Augmented Reality In Education Industry 
4. Students learn essential skills
Using technology in classrooms, students can gain the knowledge and skills essential for problem-solving, critical thinking, collaborating with others, and improving motivation and productivity. Technology can also help develop several practical skills such as creating presentations, writing emails, learning proper online etiquette, and understanding the difference between reliable and unreliable sources on the internet. These skills are very important and prepare the students for the future.
How to use technology in the classroom?
While traditional classroom learning is still prevalent, many educational institutions are willing to embrace technology. Here are nine creative ideas to use technology in classrooms to enhance learning.
1. Schedule your online classes
Google Calendar allows you to create and share a class calendar that will keep the students informed about the class, duration, announcements, and important dates. Teachers can easily email the class calendar link to the students. This will help both the teachers as well as the students to stay organized and come prepared for each class.
2. Use virtual manipulatives
While there are manipulatives such as blocks, ten blocks, coins, and tangrams to visualize mathematical concepts, virtual manipulatives are more effective.
Virtual manipulatives help students to comprehend complex concepts. So, incorporating virtual manipulatives in classrooms is not just going to benefit the students but also appealing to hands-on-learners.
3. Digital field tours 
One of the popular and cost-effective ways to use technology in classrooms is to take digital field tours. Apps such as Google Streetview allow you to virtually explore parks, forests, and even national and international landmarks from the comforts of the classroom. For instance, a virtual tour of the Grand Canyon can help students learn about the location or the subject and help them learn beyond books.
4. Use Social Media
Much of our time is spent on social media today. So integrating social media into the classroom is a great way to use technology in classrooms. For example, creating a WhatsApp or Facebook Group for a particular class allow students to post discussion topics. You can even consider developing interesting Twitter hashtags students can use to discuss lessons or ask questions.
5. Create digital content
Digital content related to what students are learning helps them display their individual creativity as well as showcase learning. Provide options like blogs, videos, eBooks, podcasts, flyers, or other digital means that will help students to express themselves.
6. Gamified learning
Make learning fun by incorporating gamified learning. Simply create a virtual scavenger hunt by giving the students a list of questions for students to search and find the correct answers. You can even consider forming groups or pairs of students to encourage teamwork and collaboration.
7. Include videos
Videos help students remember important concepts longer than reading. Teachers can record videos such as whiteboard explainers, peer presentations, classroom activities, etc., and share it with the class via Google Classroom, YouTube, or Gdrive.
Videos will help visual learners to learn at their own pace. Also, videos will help establish a better connection between teachers and students while comprehending clarity.
8. Podcasts
Motivational podcasts, interviews, and online courses can aid the teaching process in the long run.
Some examples of podcasts that teachers can include in the classroom are;
Podcasts blogs

Lectures from other teachers

Researches on academic topics
Teachers can take it to the next level by asking the students to create their podcasts.
9. Multimedia lessons and presentations
By incorporating visual effects, music, videos in the presentations, they can be made more enriching for students. Teachers can consider inviting virtual guest speakers via Skype, Google Hangouts, and Facetime to engage their class during the slideshow or digital presentations. This will boost engagement with lessons.
Some of the future trends in the education industry
1. Student-centered learning
The future of education will be student-centric learning. Teachers need to adopt personalized teaching and learning practices. Flexibility in learning will result in imparting quality education to students. Flexible learning patterns will gain prominence in future classrooms. 
2. Edutainment
The concept of blending learning with entertainment is opening the doors to thinking forward. Technology can be used to focus on slide shows and online videos. Technology innovations like Augmented Reality (AR) are already replacing pens and chalk pieces in the field of education and will bring about significant changes soon. A study conducted by the University of Georgia has shown that the introduction of AR makes 72% of the students more likely to participate in classes. Building such participation is a critical aspect of education. 
Media learning is helping students to hone their creative skills and stay in touch with educational events that are happening across the globe. Videos, educational podcasts, simulations, and recorded audio-visual lessons are trends that transform traditional classroom learning and teaching. 
3. Adaptive learning
The adaptive learning curriculum is personalized learning that allows students to work on instant feedback given by their teachers and improves student engagement. 
In the future, students will be categorized and trained based on their inherent strengths and capabilities. Appropriate learning tools can be recommended to reveal students' budding talents and bring them to the fore. The adaptive learning pattern will not only keep the fundamental interests in mind but also the individual needs of the students.
Fingent helps schools, universities, colleges, educational institutions, NGOs, and training centers to develop customized LMS platforms that come with aptitude-based smart learning tools. This makes sure that you can have a more interactive learning atmosphere. Customized LMS allows you to cultivate more transparency and communication between the instructor and the learner, which works to improve performance significantly.
Read more: E-Learning Taking A New Front: How Can LMS Technology Help 
Integrating technology into the classroom allows more effective communication between the teachers and students. It empowers students to take responsibility for their learning by participating in projects and learning activities, giving feedback on lessons, and understand how to use technology in classrooms creatively and safely. Get in touch with our experts today and know how we can help you bring technology in classrooms more effectively.
Related Post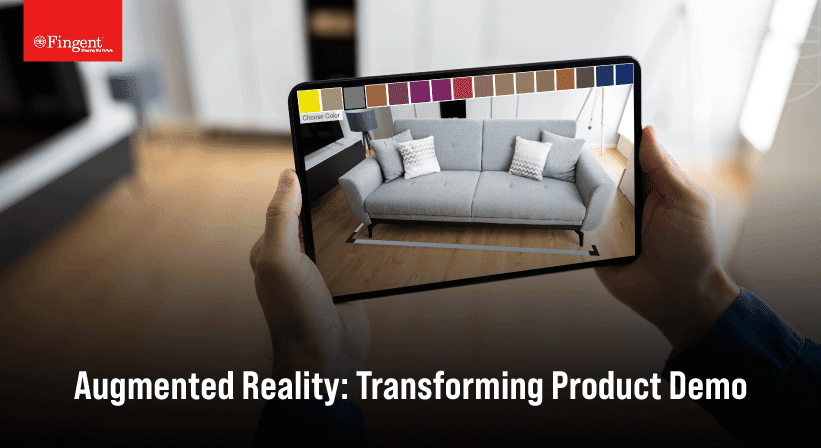 In the fast-paced world of business, where attention spans are……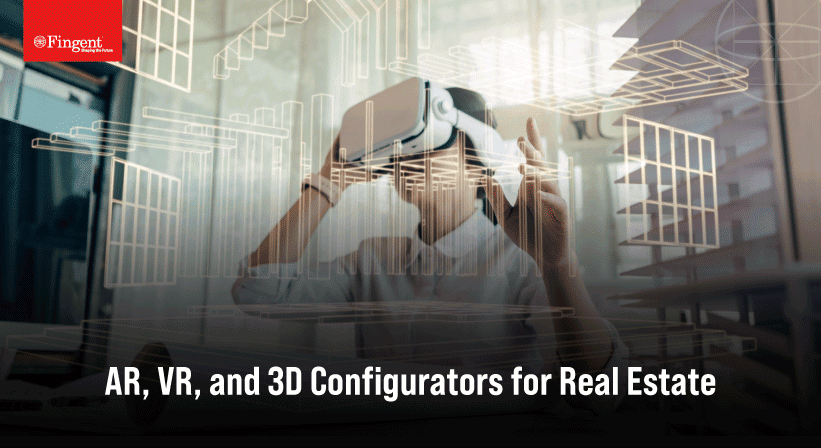 The implementation and development of immersive digital technologies such as……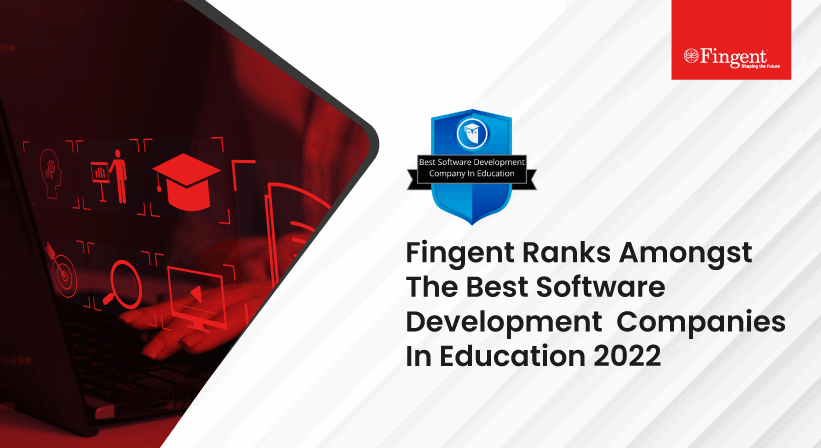 Here's another feather on our hat! Fingent ranks amongst the……