Improve Business Planning with SAP Analytics Cloud!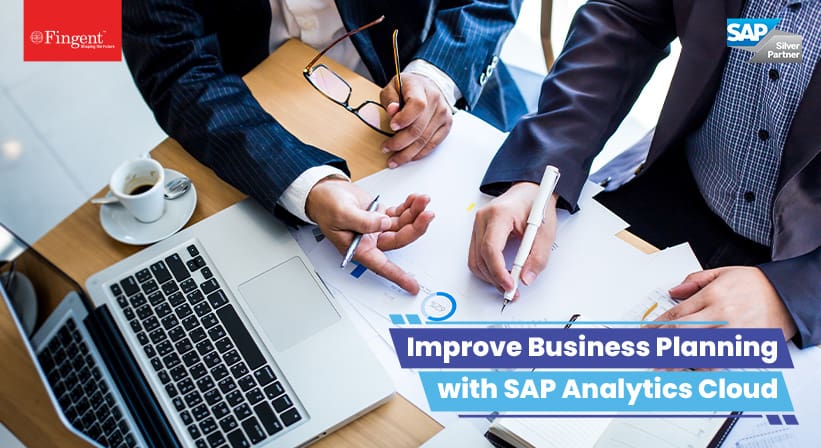 "By failing to prepare, you are preparing to fail." – Benjamin Franklin
Profound words that underline the importance of business planning. Business planning is the right strategy to ensure business productivity. With business getting more complex and planning tools filling up shelves, enterprises need a more straightforward way to manage business plans and improve sales. Only a few of the many products available have a holistic end-to-end approach to information analytics services.
SAP Analytics Cloud is a distinct analytics tool. It integrates analytics throughout the business process and across every level of an organization. It is an impeccable and compatible solution for enterprises that are involved in sectors like manufacturing, finance, and sales. This is an effective cloud-based tool that can analyze the data irrespective of the size of your firm. Plus, it allows you to transform this data into charts, tables, graphs, and more.
This article will help you determine how SAP Analytics Cloud enables enterprises to improve business planning. Read on to check out the features that will let you boost your business and help you stay competitive.
Top Two Features Of SAP Analytics Cloud For Effective Enterprise Planning
SAP Analytics Cloud is the first and the only tool in business intelligence that caters to all aspects of the business. It assists you in organizing and managing your data visualization, business planning, and predictive analysis.
Here are the SAP Analytics Cloud core planning features:
1. Augmented Analytics
Augmented analytics capabilities can help existing AI-powered analytics to offer business insights in real-time. You can add these capabilities to business planning and workflows. This contains an enhanced 'Search to Insight' capability allowing users to ask questions about data in natural language. Further, it can automate insights that include values and simulations.
The 'Smart Predict' feature can help train models to predict future outcomes without manual intervention. This enhances user experience allowing business analysts to predict future outcomes more accurately and automate decisions, preventing time lapse. Ultimately, SAP Analytics Cloud smoothens the process and improves business management.
Read more: SAP Analytics Cloud: Creating Dynamic Visual Stories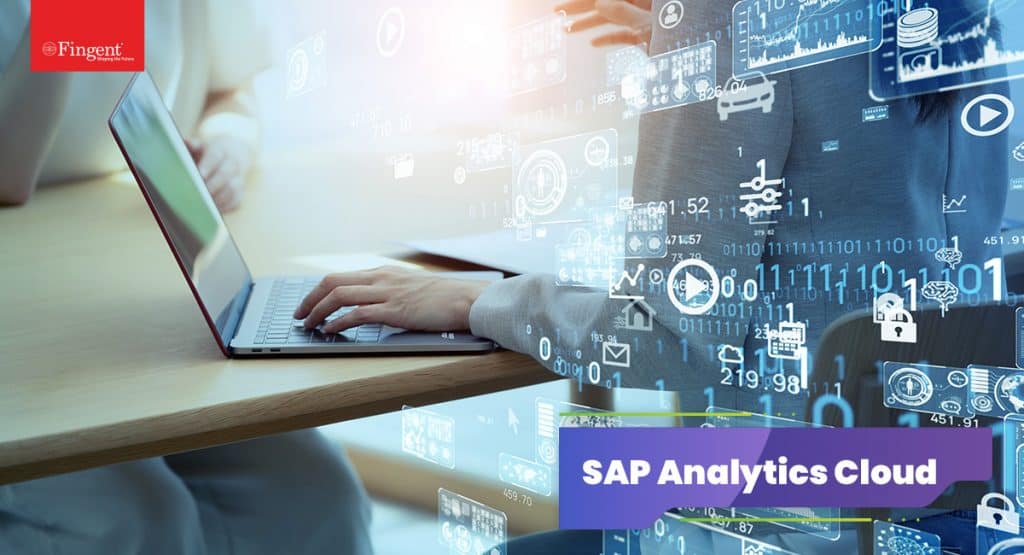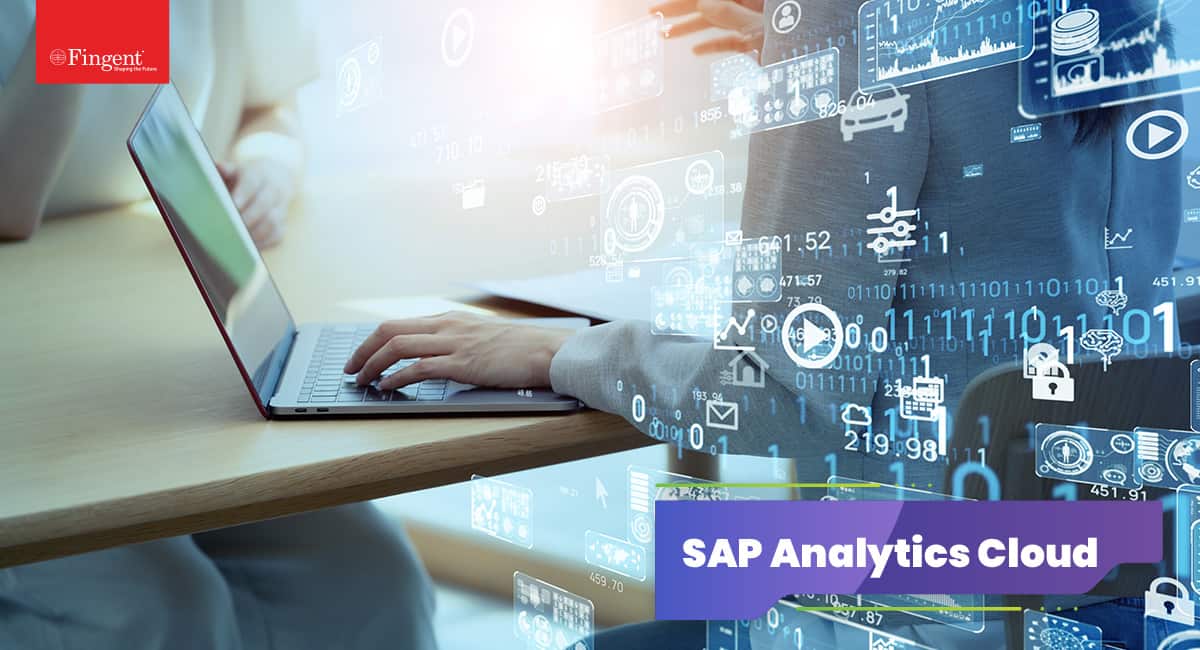 2. Enterprise planning
Collaborative enterprise planning ensures one version of the truth across the enterprise. Thus, it brings users together to align with the plan leading to better business outcomes.
The zero-based budgeting feature helps allocation of resources efficiently. The embedded collaboration tools ensure that every member of the finance team is aware of relevant information while they discuss finance issues. Plus, all the relevant budget templates are recorded and saved for the quick action and enhanced productivity.
SAP Analytics Cloud allows its users to analyze, plan and predict at one location. This can speed up planning cycles and help make informed decisions. Built-in features such as financial modeling, automated reporting enable enterprises to make better end-to-end planning decisions.
Planning and consolidation applications allow businesses to connect complex planning processes to the cloud. Thus, enterprises can create business plans and adjust them within the SAP Analytics Cloud. This allows enterprises to extend and align their plans across the organization leading to better outcomes.
Read more: Business Intelligence in SAP: How It Helps You Become a Data-driven Organization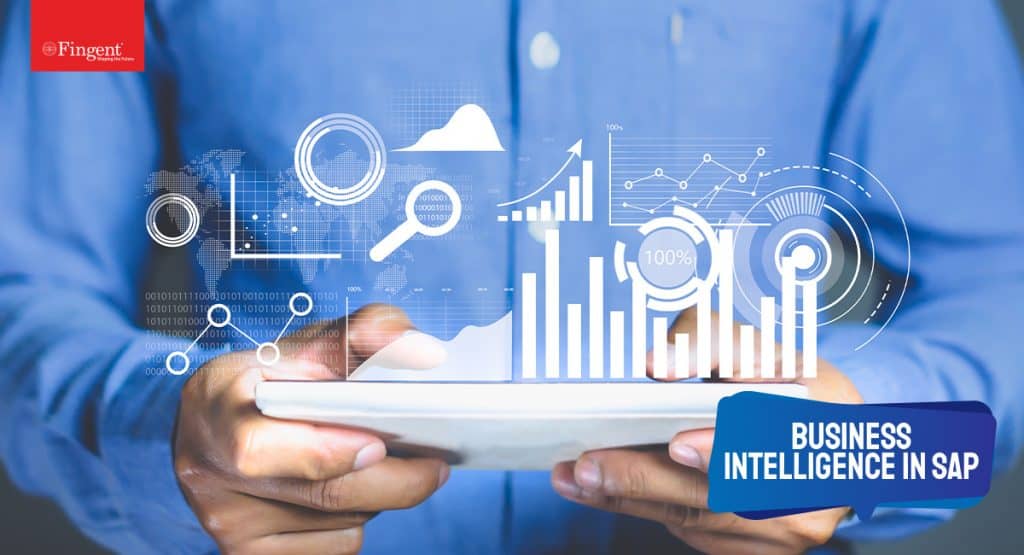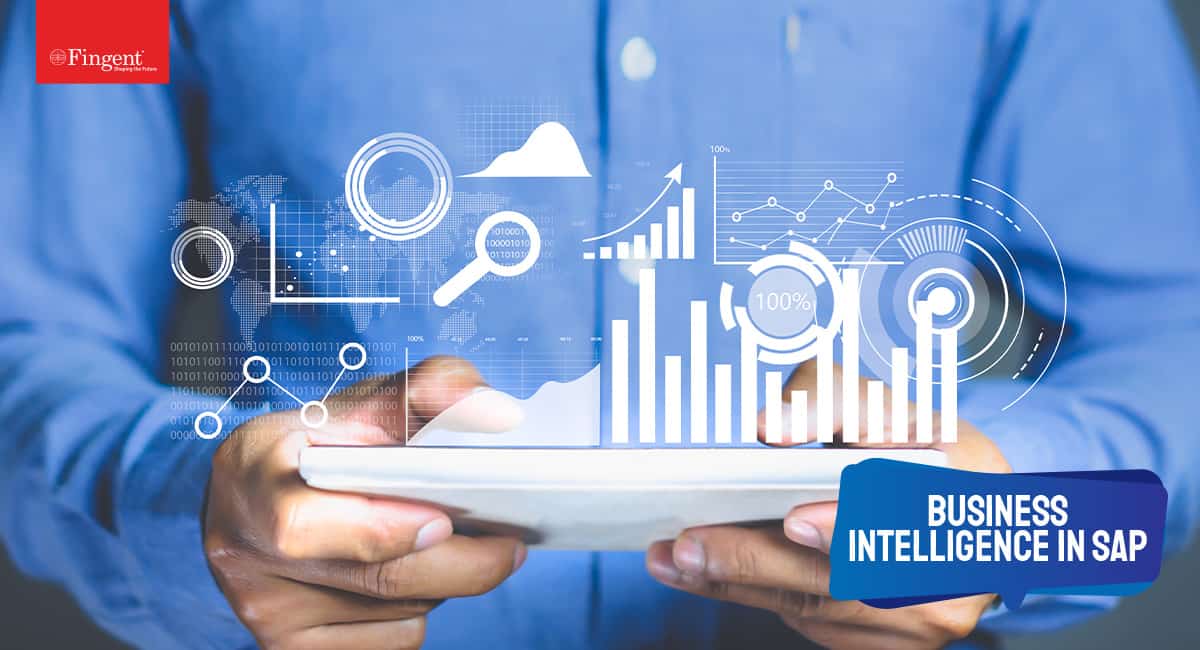 Features That Improve Agility In The Enterprise Planning
1. Data and data visualization
Data visualization represents your entire business process. It is this important to find all the possible ways of viewing and understanding the data at a glance. This is where SAP Analytics Cloud can help. It can help make your data highly visible. These analytics offer quick answers to critical questions that can improve your business decisions.
Businesses need to gather enormous amounts of data each day from all their departments and other sources in sales. The next challenge is storing all this data in a secure place. SAP Analytics Cloud is the perfect place to store your data as it is most secure and easily accessible to all relevant people in your organization.
Read more: 7 Crucial Business Challenges Solved by SAP Analytics Cloud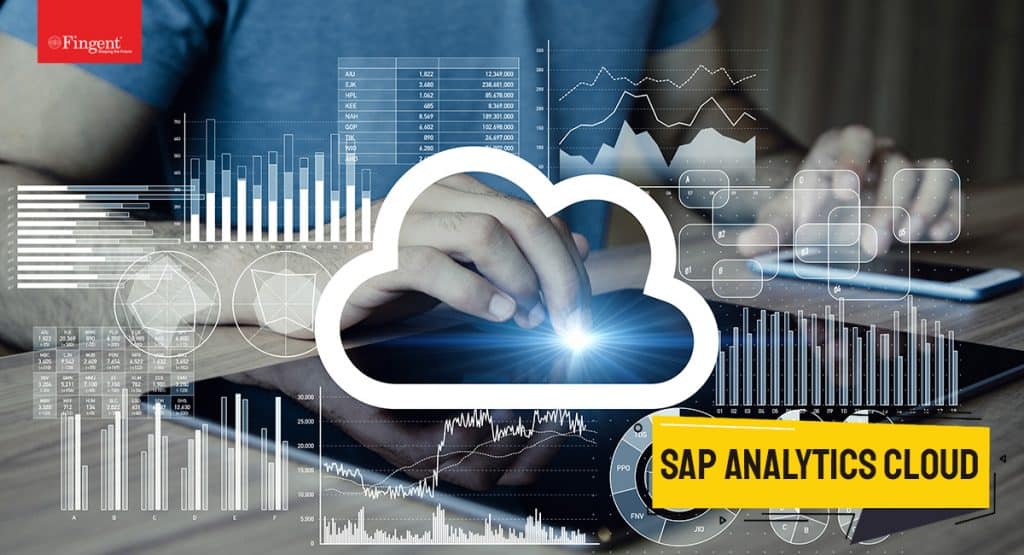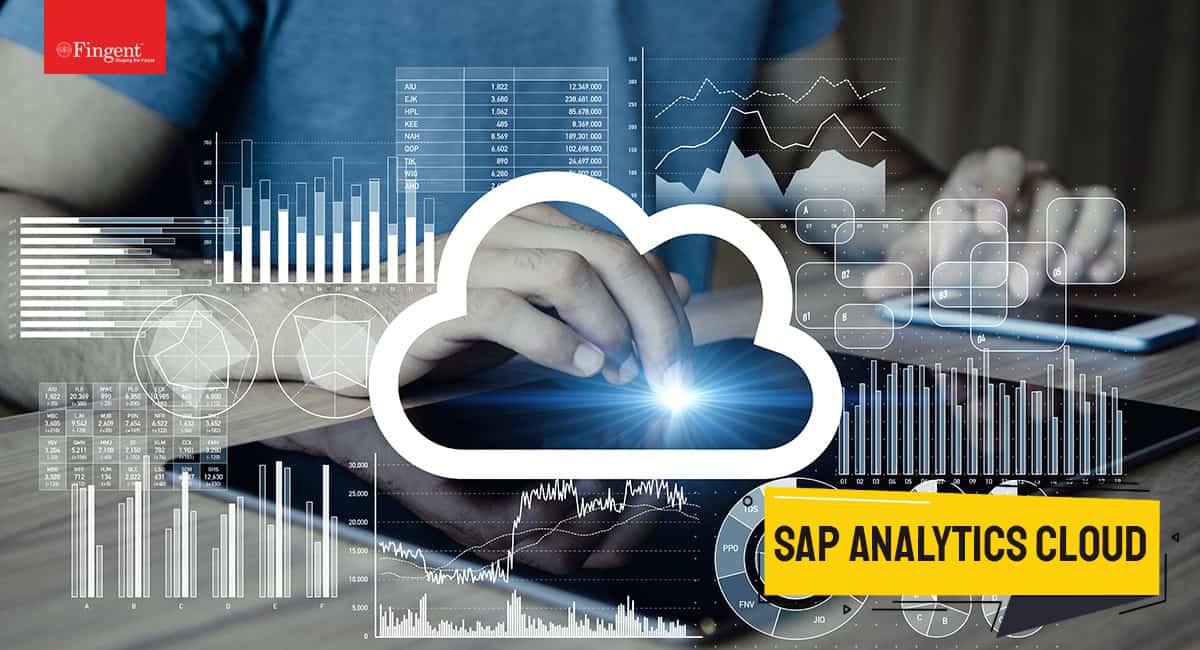 2. Models
You do not need technical expertise to create a model from unrelated data sets of your company. It is quite similar to adding data to a story. Depending on the type of data, your models can either be simple or complex.
In any case, models help you organize present your data so that you can gain insights into your business. The models in SAP Analytics Cloud organize and present the data in rows and columns. This offers a unique, clear view of your data that is ready for analysis.
3. Stories
Stories occur in two phases: data view and pages. These two capabilities can enable you to gather data and connect it to create a model. This model is refined when you add data to make a story. These stories can empower you to make quality decisions for the success of your business.
What Are The Benefits Of SAP Analytics Cloud?
SAP Analytics Cloud offers many benefits for enterprises that are on the SAP. Here are a few:
1. Access data on the fly
SAP Analytics Cloud can be integrated to work both on Android and iOS devices alike. It allows your users to manage all their business activities even on a small screen from anywhere, at any time.
In today's fast-moving world, your finance team needs the ability to create viable forecasts at a moment's notice. Using SAP Analytics Cloud will enable your business process to remain proactive, not reactive.
2. Real-time insights
SAP Analytics Cloud functionalities allow all relevant users to generate instant insights to enhance decision-making and improve business outcomes.
3. No more silos
SAP Analytics Cloud allows for integrated planning across your organization. This means you can rest assured that all those involved in the decision-making process have the whole picture, not just a small part.
4. Customized dashboard
Enterprises are always on the lookout to improve data visualization, which helps in having a better interface for successful operations. Thankfully, SAP Analytics Cloud allows its users to customize their dashboards to help them navigate through the system and offer a personalized look. This way, business owners have relevant data on their interface just the way they like it.
5. Increased efficiency
SAP Analytics Cloud facilitates easy collaboration across your organization. This allows for quicker approvals, contributions, and comments. Plus, automation and ML helps in creating plans that are more productive, leading to faster results.
6. Minimize errors
Integrating SAP Analytics Cloud with SAP S/4HANA will allow the enterprises to minimize or eliminate errors that occur while making changes on multiple files on the cloud. You can make changes without manual intervention in the source system.
Read more: SAP S/4HANA Journey: 8 Ways C-level Leaders & Executives Can Derive Business Value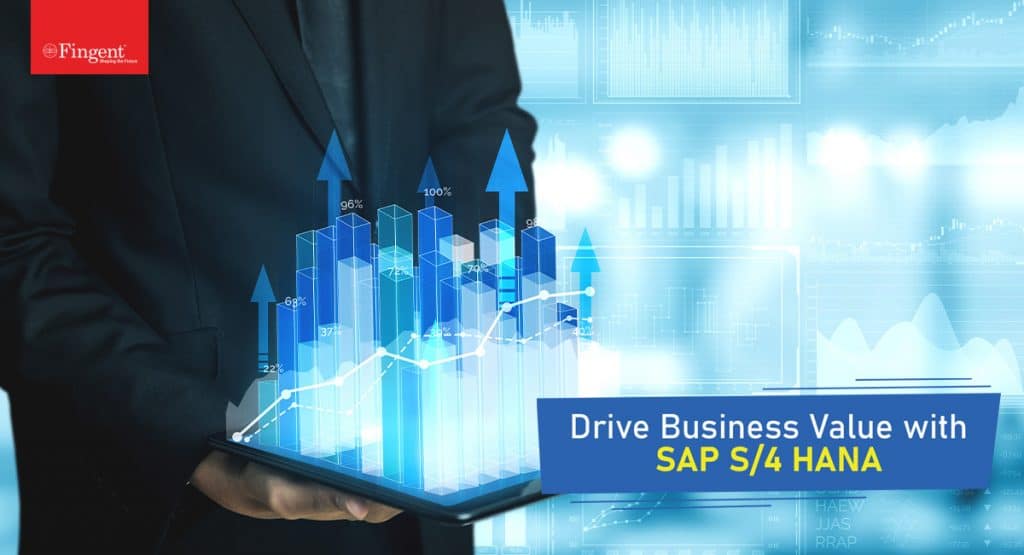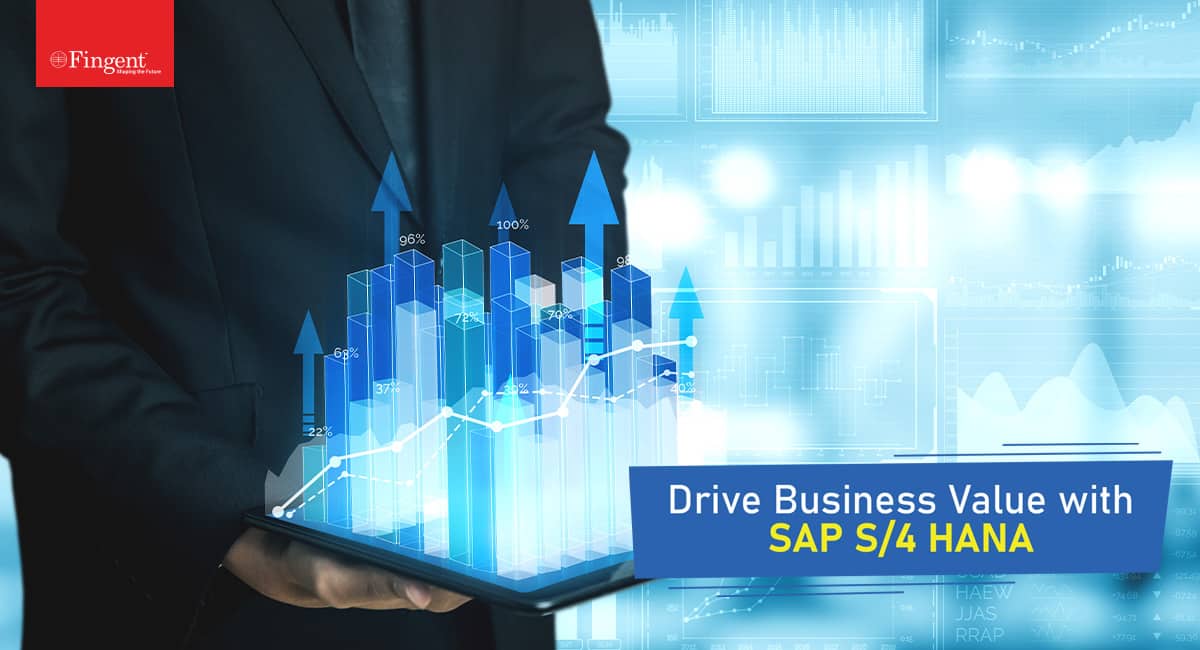 Power Charge Your Business
SAP Analytics Cloud is unique. It offers businesses real-time data to manage their resources effectively. Their tools keep getting newer updates to make it more reliable. As an SAP Silver Partner, Fingent has the expertise necessary to help you make the best use of this power-packed tool. Let us discuss your business and see how SAP Analytics Cloud can help you. Call us.
Related Post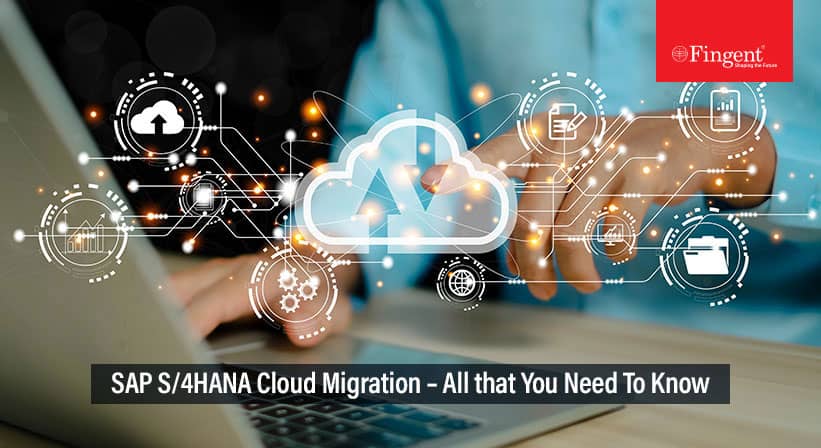 "Our future success is directly proportional to our ability to……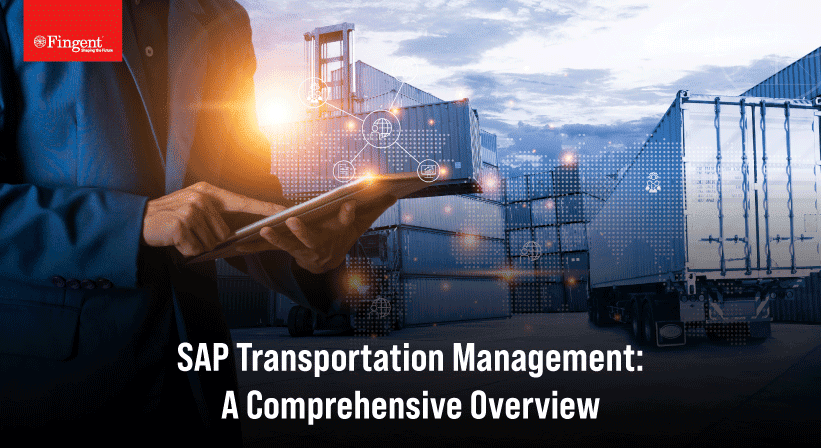 SAP software, as most of us know, is a tool……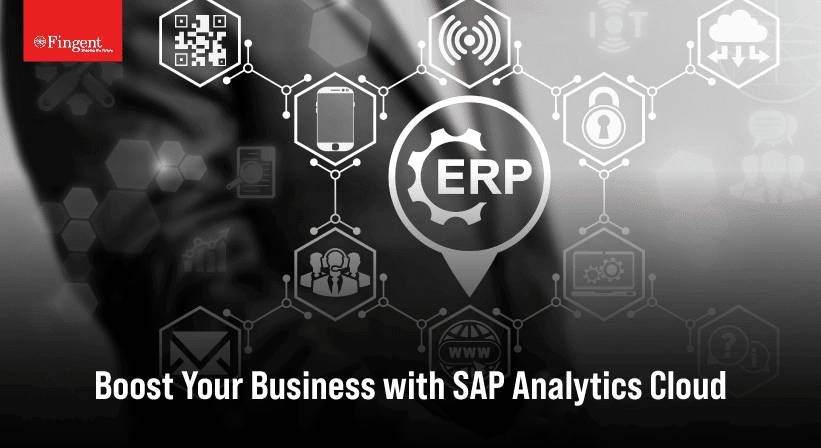 Regardless of its size, every business needs to work seamlessly……