Internet Of Things – Letting Industries Go Digital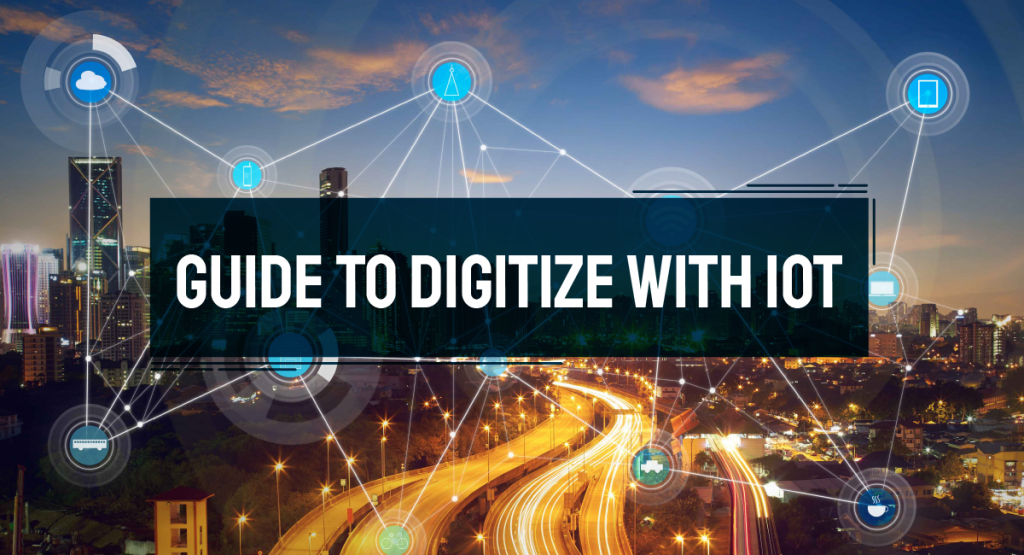 A Step-By-Step Guide To Digitize Your Business With The Internet Of Things
According to Gartner, 20.4 billion connected things will be in use worldwide by 2020.  The implementation of IoT witnesses a new wave of progress in businesses. Technology has undoubtedly become the catalyst for many innovations. In a nutshell, the obvious key benefits of IoT implementation have been faster and efficient production, improvement in quality, replacement of paper-based workflows, and so on. But is the Internet Of Things just limited to a few of these advantages? Let us walk through the major features in IoT that lets various industry verticals go digitally successful.
Related Reading: Read more about where and why should you invest in IoT.
Benefits Of Digitizing With IoT: Step-By-Step Guide That Will Transform Your Business
Digital Transformation is employed by many industry verticals to leverage the benefits of digitizing with IoT for building their brand, improving ROI, connecting with customers, and many more. The first IT revolution commenced with the advent of the Internet and e-commerce. Later on, technology leaped the bounds to innovations via smartphones, user-centric applications, IoT, AI and so on. This is where connected devices found out their deep involvement. Consumer solutions evolved to be a critical catalyst for IT consumerization.
SMAC (Social, Mobile, Analytics, and Cloud) offers a platform for IoT that gives industries the ability to transform into digital standardization. Let's walk through the major benefits of digitizing with IoT.
1. Enabling Connectivity through IoT For Data-Driven Insights
Smart access is the key to a successful digital environment in any industry. Being able to track the metrics of performance and operations is possible via data analytics. The insights are achieved through pattern recognition of unstructured and structured data. These data-based insights are incorporated into the business functions where previous activities are tracked and monitored to develop forecasts. 
The data-driven insights help in understanding customer buying decisions and in obtaining real-time reviews. This helps industries personalize their data to target the right set of customers. Structured data, which is the personal information and unstructured data which is the social media metrics, are both used by industries for critical decision-making. 
2. Enabling Smart IoT Enabled Appliances / Smart Network Machinery
Since the conception of the first IoT in the 1980s with the internet-connected Coke machine at the Carnegie Mellon University, to the digital era now that witnesses built-in sensors for automation, what IoT offers is innumerable. 
Various industry verticals can optimize their operations without the need for workforce assistance. This saves time and cost. The workforce can now automate their tedious tasks by being able to connect to multiple devices and operate in real-time. 
Industries can boost their performance and productivity by increasing both customer and employee engagement. 
3. Increase Workflow Optimization With Smart Infrastructure
According to the latest Gartner research, by the year 2020, about 1.39 billion IoT devices shipped for various applications across different industry verticals will enhance sustainability. This will be made possible by making use of available critical data sets. When large volumes of data are analyzed, it makes way for industries to convert them into more useful insights. These insights are then used for making decisions. 
Quickly analyzed data are necessary for increased optimization. For instance, when one wants to find out a parking space, digital information helps by sending this data to an analytic framework that rapidly analyses and provides an accurate output. 
4. Transform Customer experience With IoT 
Improved customer UX requires the implementation of the latest trends in IoT. So when User Experience is king, many front line industries have realized that digitally transforming their businesses with IoT is key to gaining successful outcomes. 
According to recent studies, 92 percent of business leaders have developed and deployed digital transformation strategies. This has proven to increase customer experience at a rapid pace.
There are various key factors that have been realized for enhancing customer experiences. They are as follows:
Customer requirements need to be digitized and made easily available.

Critical insights are to be provided at a prompt pace.

Accurate insights are the requisites that need to be provided to build customer trust.

Improved customer engagement.
Digitizing your business with IoT will enhance customer loyalty, trust, and engagement.
Related Reading: Check out how customer experience can shape brand identity.
5. Enhance and Update skills
With the advent of IoT implementation in businesses, the need for specialized skills has also increased. These skills include knowledge in Artificial Intelligence, Augmented Reality, Data Analytics, Machine Learning, Cloud Computing, Growth Hacking, and so on.
The problem with many industries is that they fear to change their operations and workflows. According to a recent Altimeter report, 31 percent of firms lack digital knowledge and skills. 
Digitizing would definitely be a smart investment for your business rather than a huge overhead of costs!
6. Consolidate The Entire Architecture And Workflow
Digitizing with IoT has provided businesses with the advantage of being able to communicate in real-time. Not only does it bring the working force together, to work, but also optimizes the whole architecture. 
Leveraging on data analytics and Internet Of Things have generated over $30 million. Be it social media or handling interfaces during project management, the entire architecture is consolidated, and the business processes and workflows are streamlined.  
According to recent studies, 88 percent of industries hire or collaborate with a third-party provider to transform their businesses digitally. Investing in digital transformation with IoT will make industries thrive!
Digital Technologies Transforming The Industrial Sites With IoT
Applications based on the Internet Of Things are making everything easy in this digital era. The traditional industrial sites are transformed into smart industries with IoT implementation. This digital revolution makes businesses easier with enormous savings and streamlined operations. 
The entire workflows and operation chains in industries can be transformed via digital technology.  Cloud portals make this happen by facilitating interaction between the internal and external workforces.
Related Reading: Find how Cloud and IoT are inseparable.
Smart Industries Operating Digitally: Impacts On The Supply Chain 
When digital transformation with IoT is represented vertically, it is termed as the smart-factory model. It is where various IT machines, sensors, and other products are networked in order to collaborate together. By this, communication gaps are nowhere in the picture and a fully automated system evolves. Also, when production is automated and process statuses are reported in real-time, downtime can be well-planned beforehand and reduced significantly.
Industry 4.0, Germany's initiative of digital transformation, is an example of an organization that has gained optimization to a relatively higher degree. Digital Transformation with IoT has not only increased the demand for skilled staffs, but also improved value creation among industries.
It is high time to take action to digitally transform your business with IoT for sustained outcomes. Call our IT experts right away for step-by-step guidance on how to strategically transform your business with the Internet Of Things!
Related Post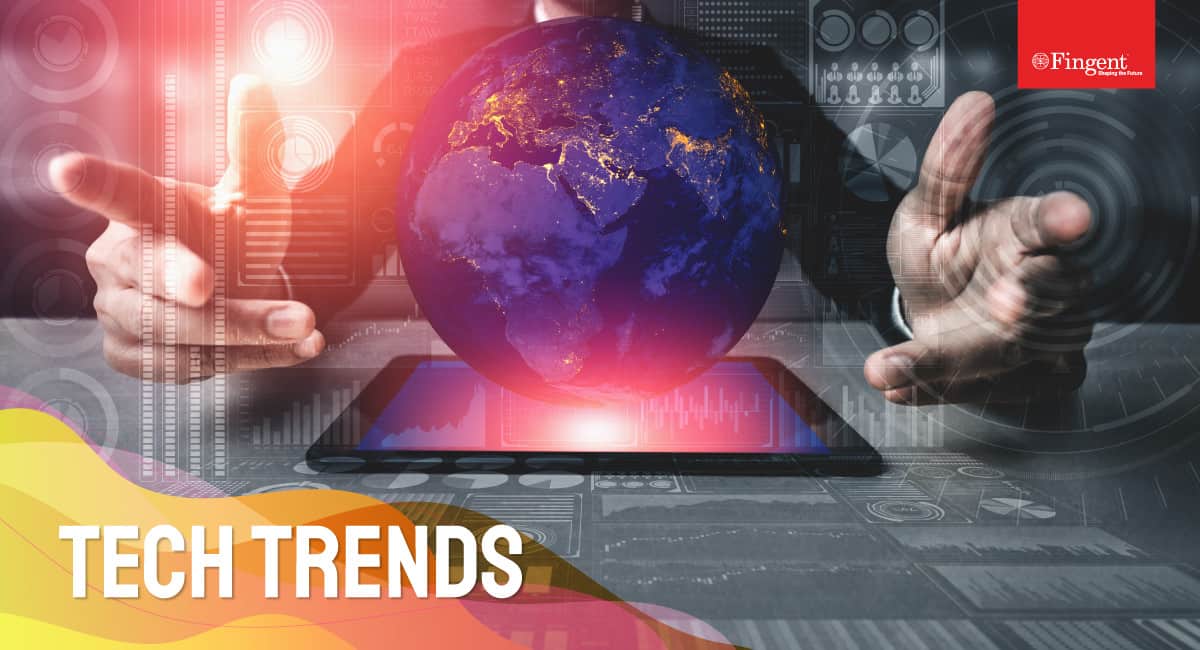 Supercharge Your Business with These 11 Hot Tech Trends Technology……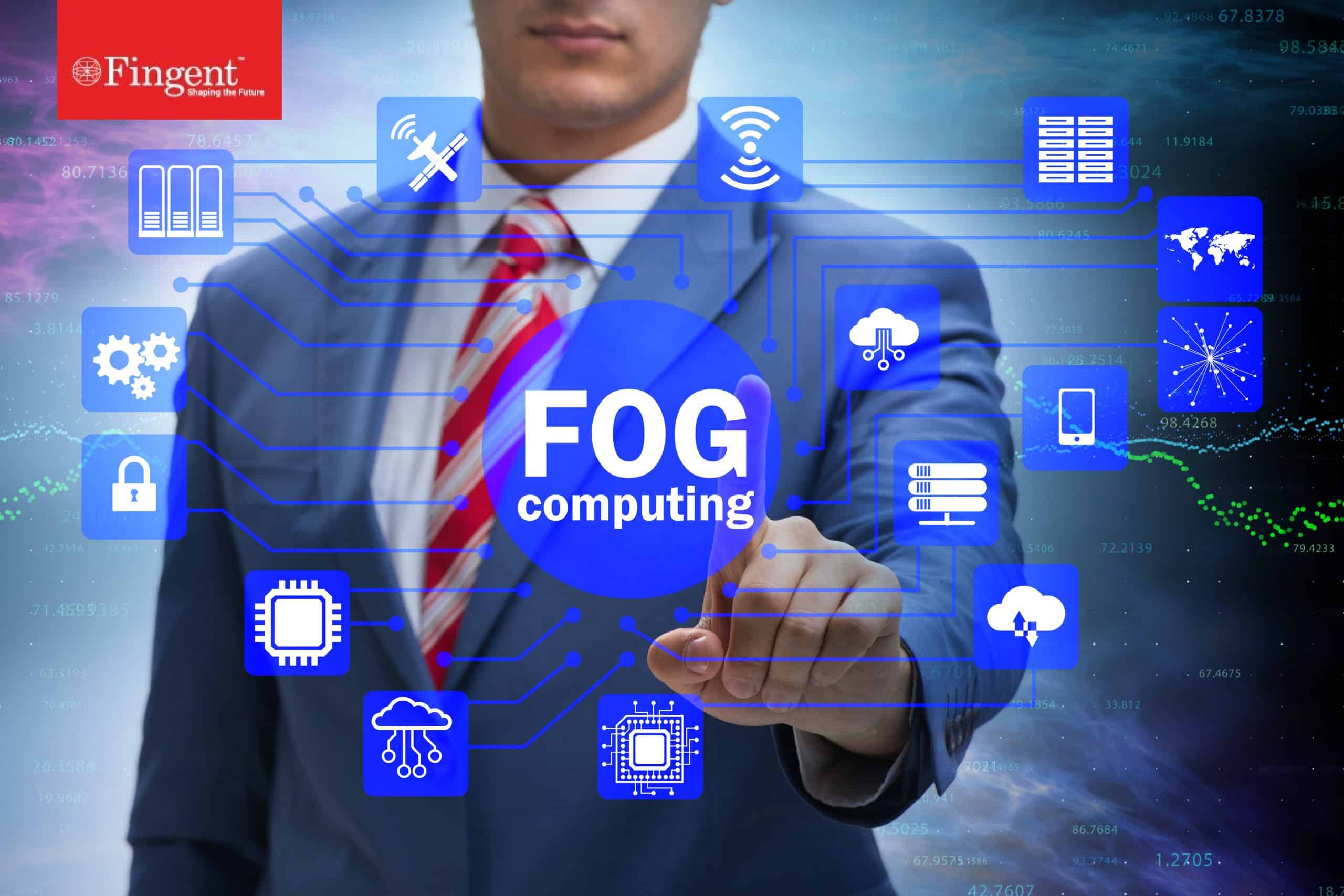 How Can Your Business Benefit from Fog Computing? How much……