Role Of Blockchain Technology In Education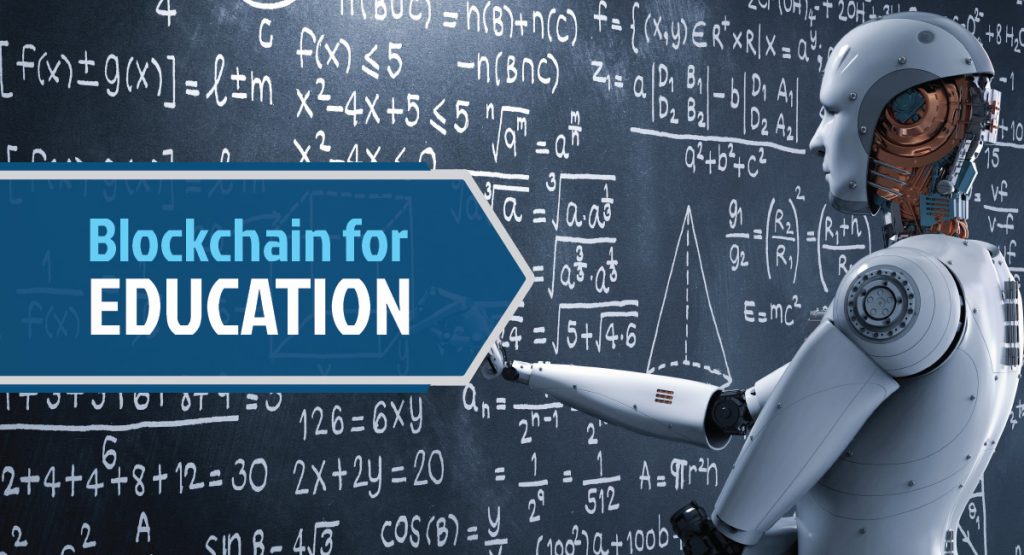 Impact of Blockchain On Education.
Through its tenets of decentralization, transparency, and security, Blockchain has created a new type of internet. It has radicalized the way transactions occur and continues to make great strides in virtually every industry imaginable. Although best known for Bitcoin and Cryptocurrencies, the scope of Blockchain technology doesn't end there by any means. It has found application in Finance, Healthcare, Real Estate, and many more industries.
Related Reading: Check out these digital innovations that can help you conquer business competitions of 2020.
In this blog, we will discuss how blockchain technology can have a significant impact on Education.
What Is Blockchain And How Is It Creating an Impact?
The word blockchain comes from the core principles of this technology, where secure blocks of data are bound together in chains using cryptographic principles. The record or ledger of data is time-stamped and immutable and is managed not by a single authority but by a cluster of computers. This enables a verifiable and decentralized record of transactions between two people.
What makes blockchain unstoppable is that this record is public and distributed between many computers called nodes. This allows for validation of the data from all the computers in the network, making it open and transparent, at the same time ensuring that no single entity controls the flow of information or transactions. A vital aspect of this information flow is that digital information can never be copied, only distributed. This makes the blockchain technology a fortified channel for information flow.
Let us look at a few reasons why blockchain technology is becoming one of the most impactful technologies today.
1. Unmatched Security
Transaction verification is one of the key aspects of blockchain technology. A transaction must be requested through a wallet and sent to all the computers in a blockchain network. Each of these nodes or computers must verify the transaction against a set of predetermined rules in that network. The information is then stored in a block and encrypted with a hash. Once this hash is verified by the nodes, the information stored in that block is permanent, immutable and secure. Any alterations to the data by hackers ultimately alter the hash and the entire chain of transactions linked to the hash. This means that the information cannot be altered or misused by anyone. Another added layer of security is Public-key cryptography, where there are two keys – a public key, which others can know and a private key exclusively for the owner. This way every transaction is secure and critical information required by financial services, governments, and other entities are protected.
2. Better Transparency
Blockchain technology makes transaction histories transparent. Being a type of distributed ledger, the nature of the blockchain technology permits changes to be made only through the consensus of all network participants who share the same documentation. Even a single change in the transaction record would mean that all subsequent records will have to be altered. The change will also require the collusion of everyone in the network and that means everyone is aware of any change. This ensures transparency and places a high level of accountability for everyone who handles the document. The transaction history also provides an audit trail of where the information originated from, and every instance of when transactions occurred and changes were made. This helps in ensuring the authenticity of the assets and prevention of fraud.
3. Increased Cost and Time Efficiencies
One of the main reasons for time and cost efficiencies with blockchain is that it cuts out the need for third-party mediation. Instead of relying on third-party intermediaries for verification and the movement of information, blockchain uses cryptology to enable direct transactions between two parties.  Proving the authenticity of ownership of an asset is done through the blockchain and the nodes in the network instead of the time-consuming process of knocking on the doors of central authorities or other intermediaries. Recordkeeping through a single ledger also cuts out the clutter of error-prone manual processes, thereby saving time and money.
Related Reading: Read on to know how Blockchain is reshaping the supply chain industry. 
Blockchain Revolutionizes Education
As discussed, security, transparency and time and cost efficiencies are some of the reasons why blockchain has found application across industries. In the words of Don and Alex Tapscott, authors of Blockchain Revolution (2016): "The blockchain is an incorruptible digital ledger of economic transactions that can be programmed to record not just financial transactions but virtually everything of value."  
Now let's see how this applies in the field of education.
1. Student E-portfolio
The importance of credentialing in the field of education has become more apparent in this day and age where holding a degree just doesn't cut it anymore. Employers want to see evidence of what the student is capable of outside academic goals like is obtaining a degree. Speaking about the need for universities to keep up with this demand, David Schejbal, the Vice President and Chief of Digital Learning of Marquette University, says: "What we really need is a broad set of credentials that are able to provide the kind of just-in-time learning that many folks need throughout their lives. We need transcripts that reflect transcripts that help students document in some verifiable way, what they've demonstrated they can do."
Blockchain makes this possible by providing secure and verified credentialing and record keeping of student information.  This is provided as a model where all of a student's competency indicators are collected and shared securely. These indicators will include badges, certificates, letters of recommendations, citations and other details which add to the credentials of a student.
The Ledger Project is an interesting concept that looks ahead at a revolutionized education system in the year 2026. In this scenario, all your learning credentials are tracked on "Edublocks" through blockchain technology. This will help employers match their exact needs with the right student candidate and also help students obtain scholarships and funding for their education.
Blockchain is finding a practical use in this context, even today as major players like Sony Global Education with its use of blockchain to securely share student records and MIT with an open standard for verifiable digital records.
2. Cost Savings on Courseware and Research material  
Another area where blockchain can be useful in education is in making courseware accessible and affordable. One way is in cutting out intermediary fees in the purchase of software. EBooks, for example, can be fitted with blockchain code and shared through the network. This will eliminate the fees charged by portals like Amazon and credit card fees. The books could be accessed straight from the authors themselves. This would mean major savings for both students and authors. Video tutorials and much more can be accessed this way.
3. Copyright And Digital Rights Protection
The unmatched security provided by Blockchain is an asset when it comes to protecting intellectual property. WIPO's Patent Cooperation Treaty (PCT) passed a record-breaking filing mark in 2018 with 253,000 patent applications. This was an increase of 3.9% in 2017. The amount of intellectual property being created is extraordinary and many researchers, academics and students are contributing to the innovation pool daily. Blockchain will help them create, share and control their intellectual property in the way that they want. San Jose State University is an example of how blockchain is being used to create "community content repositories". With its Library 2.0 movement, the university is enabling effective curation of digital contents and protection of digital rights.
Related Reading: Check out how Fingent helped a non-profit organization digitize the education system. 
There are many other ways in which blockchain technology is influencing the Education sector. Reach out to us and find out how this can be leveraged for your company.
Related Post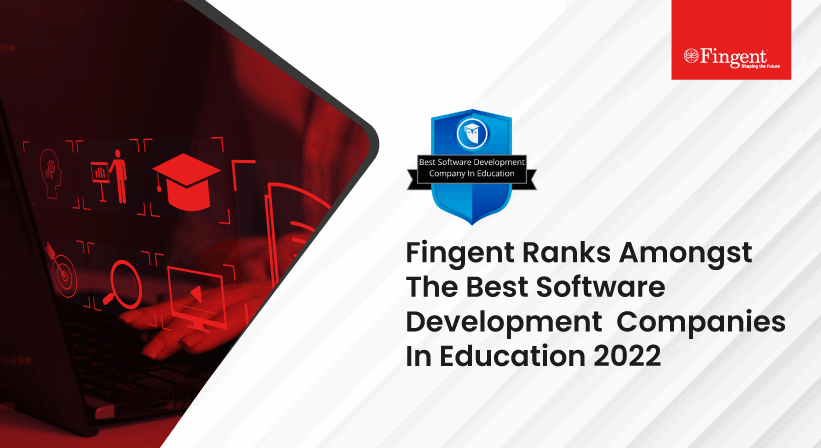 Here's another feather on our hat! Fingent ranks amongst the……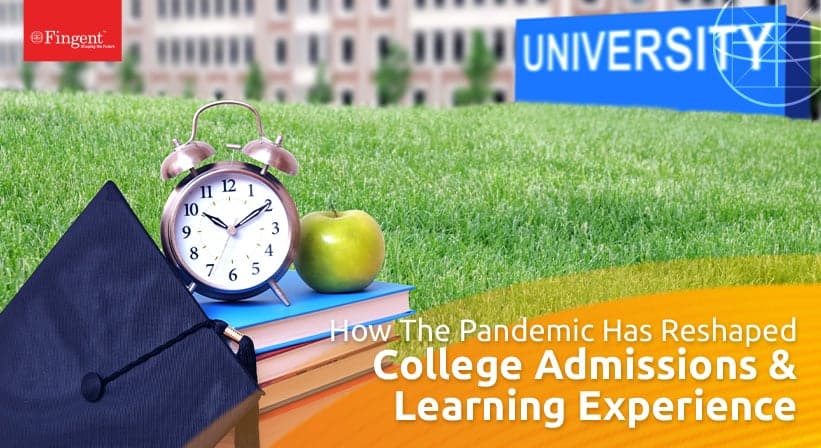 Educational institutions were among the most impacted aspects of society……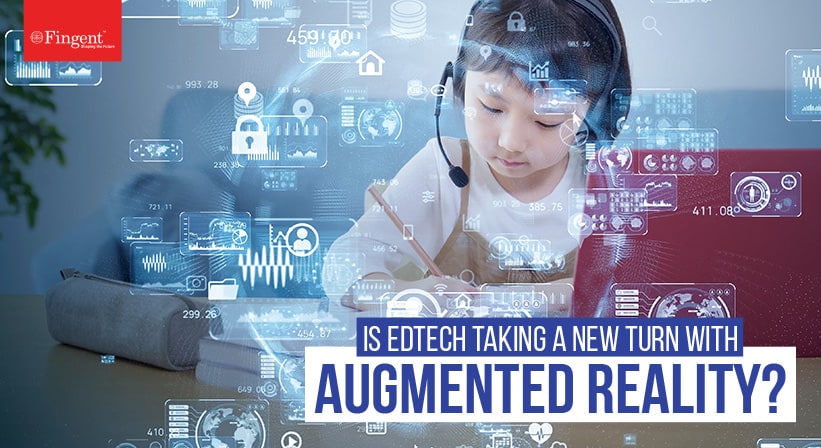 In simple terms, EdTech is the practice of leveraging IT……