Role of Data Analytics in Internet of Things (IoT)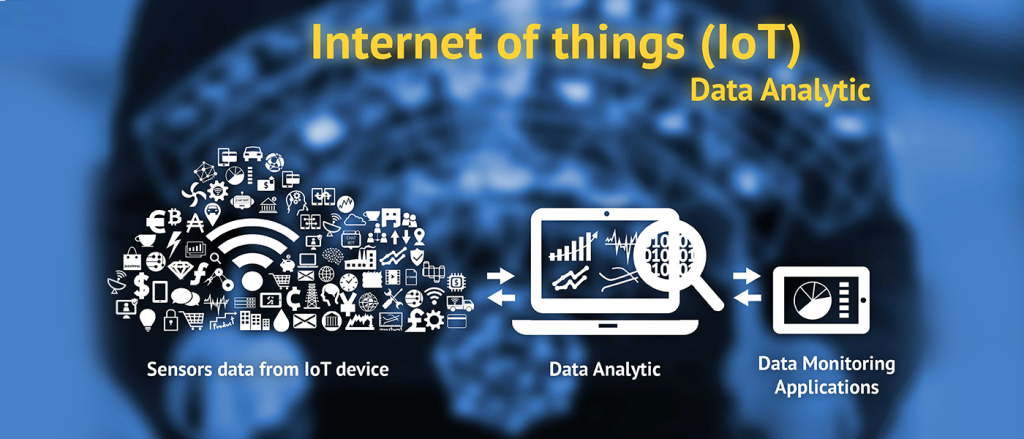 IoT and data remain intrinsically linked together. Data consumed and produced keeps growing at an ever expanding rate. This influx of data is fueling widespread IoT adoption as there will be nearly 30.73 billion IoT connected devices by 2020. The Internet of Things (IoT) is an interconnection of several devices, networks, technologies, and human resources to achieve a common goal. There are a variety of IoT-based applications being used in different sectors and have succeeded in providing huge benefits to the users.
The data generated from IoT devices turns out to be of value only if it gets subjected to analysis, which brings data analytics into the picture. Data Analytics (DA) is defined as a process, which is used to examine big and small data sets with varying data properties to extract meaningful conclusions and actionable insights. These conclusions are usually in the form of trends, patterns, and statistics that aid business organizations in proactively engaging with data to implement effective decision-making processes.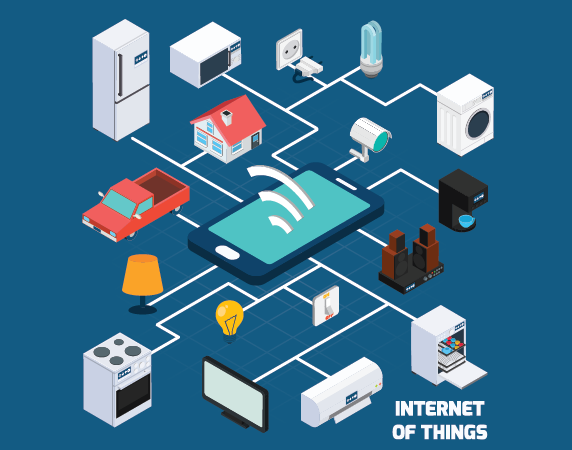 Merging Data Analytics and IoT will Positively Impact Businesses
Data Analytics has a significant role to play in the growth and success of IoT applications and investments. Analytics tools will allow the business units to make effective use of their datasets as explained in the points listed below.
Volume: There are huge clusters of data sets that IoT applications make use of. The business organizations need to manage these large volumes of data and need to analyze the same for extracting relevant patterns. These datasets along with real-time data can be analyzed easily and efficiently with data analytics software.
Structure: IoT applications involve data sets that may have a varied structure as unstructured, semi-structured and structured data sets. There may also be a significant difference in the data formats and types. Data analytics will allow the business executive to analyze all of these varying sets of data using automated tools and software.
Driving Revenue: The use of data analytics in IoT investments will allow the business units to gain an insight into customer preferences and choices. This would lead to the development of services and offers as per the customer demands and expectations. This, in turn, will improve the revenues and profits earned by the organizations.
Related Reading
Discover how
IoT
can turn beneficial for your organization and identify areas of deployment to foster innovation and growth.
Competitive Edge: IoT is a buzzword in the current era of technology and there are numerous IoT application developers and providers present in the market. The use of data analytics in IoT investments will provide a business unit to offer better services and will, therefore, provide the ability to gain a competitive edge in the market.
Optimize your Processes with Data
Fingent's proficiency in data analytics helps you get the most out of your IoT systems. Get in touch with us today to deploy the right IoT data strategy for your business.
Get A Free Quote!
There are different types of data analytics that can be used and applied in the IoT investments to gain advantages. Some of these types have been listed and described below.
Streaming Analytics: This form of data analytics is also referred as event stream processing and it analyzes huge in-motion data sets. Real-time data streams are analyzed in this process to detect urgent situations and immediate actions. IoT applications based on financial transactions, air fleet tracking, traffic analysis etc. can benefit from this method.
Spatial Analytics: This is the data analytics method that is used to analyze geographic patterns to determine the spatial relationship between the physical objects. Location-based IoT applications, such as smart parking applications can benefit from this form of data analytics.
Time Series Analytics: As the name suggests, this form of data analytics is based upon the time-based data which is analyzed to reveal associated trends and patterns. IoT applications, such as weather forecasting applications and health monitoring systems can benefit from this form of data analytics method.
Prescriptive Analysis: This form of data analytics is the combination of descriptive and predictive analysis. It is applied to understand the best steps of action that can be taken in a particular situation. Commercial IoT applications can make use of this form of data analytics to gain better conclusions.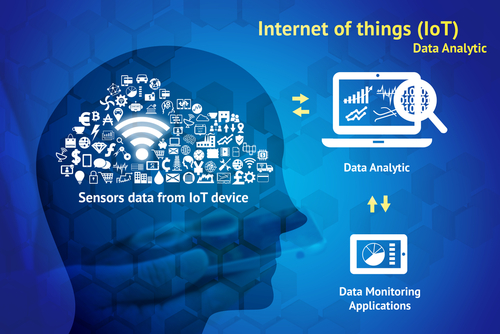 There have been scenarios wherein IoT investments have immensely benefitted from the application and the use of data analytics. With the change and advancement in technology, there are emerging areas in which data analytics can be applied in association with IoT. For instance, actionable marketing can be carried out by applying data analytics to the product usage. IoT analytics will also allow the increased safety and surveillance abilities through video sensors and application of data analytics methods.
Healthcare is one of the prime sectors of every country and the utilization of data analytics in IoT based healthcare applications can provide breakthroughs in this area. The reduction of the healthcare costs, enhancement of telehealth monitoring, and remote health services, increased diagnosis and treatment can be achieved using the same.
The utilization of data analytics shall, therefore, be promoted in the area of IoT to gain improved revenues, competitive gain, and customer engagement. By collaborating with the right strategy partner, businesses can couple data analytics with IoT to leverage data for gaining a competitive advantage.
Related Reading
Find out how you can apply
data analytics
to churn out better sales and customer engagement for uplifting your business.
Monetize IoT Data with Analytics [ Source : TEDx Talks]
Related Post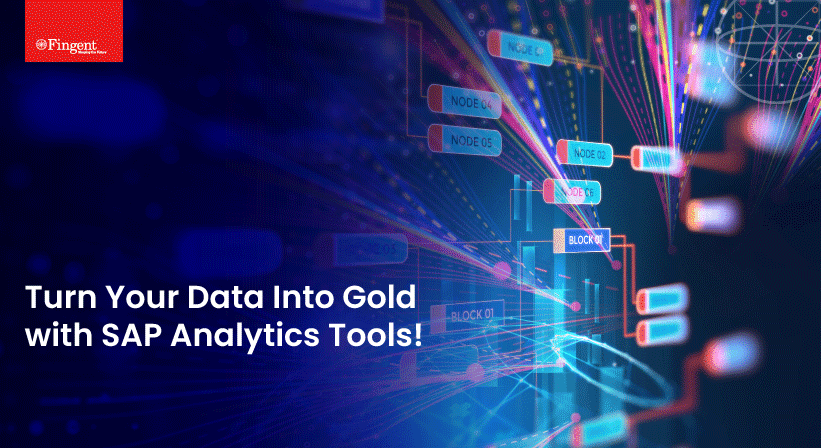 SAP is widely known for its brilliant abilities and functionalities,……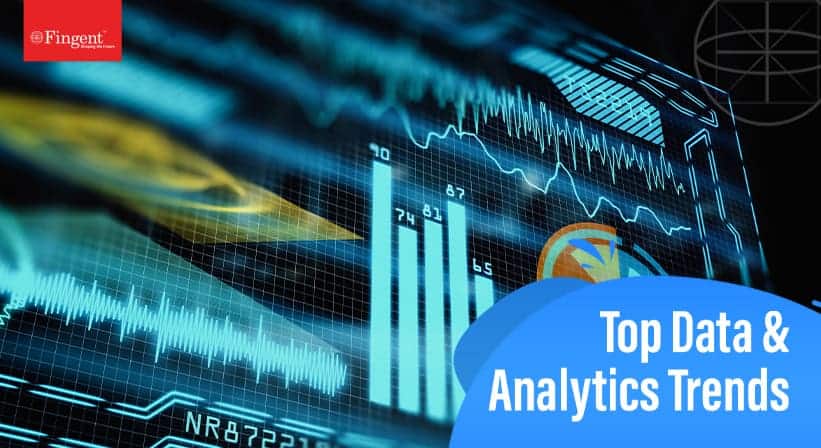 Over 95% of businesses struggle to manage unstructured data in……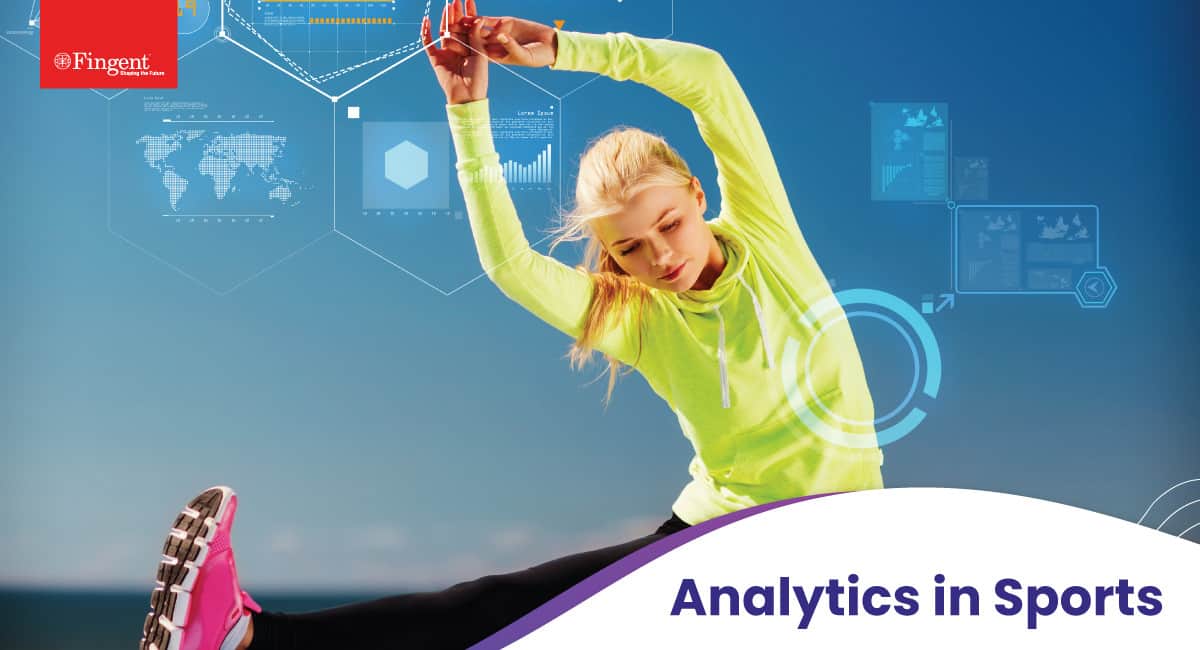 Analytics in Sports: Redefining the Tactics of Winning Games with……