Tag:
accounting challenges
Custom Accounting Software Development: Understand the Steps, Cost, and Benefits!
Small business accounting software is a system that helps maintain a count of business revenues, cash reserves, loan allocation, cash flow, and payment data. There are several pre-packaged commercial accounting software available to meet business requirements. However, custom development of accounting software helps address a business's specific needs. 
View infographic: What are the advantages of custom software over commercial off-the-shelf solutions?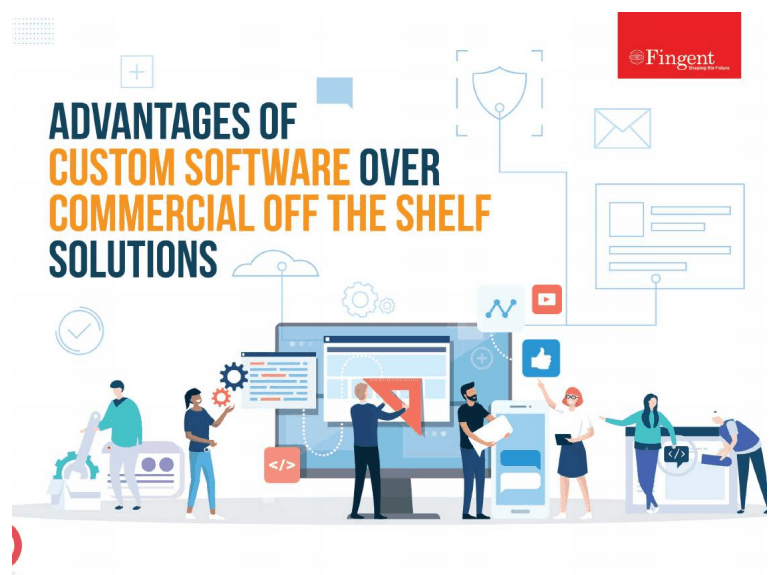 Custom accounting software is developed keeping in mind the specific needs and goals of your company. Typically, a custom accounting software system helps businesses streamline business operations such as cash flow tracking, tax calculating, internal auditing, financial transactions, business analysis, and reporting.
Small business accounting software solutions help reduce human resource costs and increase overall productivity. Most start-ups adopt accounting programs to boost competitive advantages to develop into mid-size and large companies.
Read more: Custom Software Development is the Ideal Way to Build Business Apps in 2021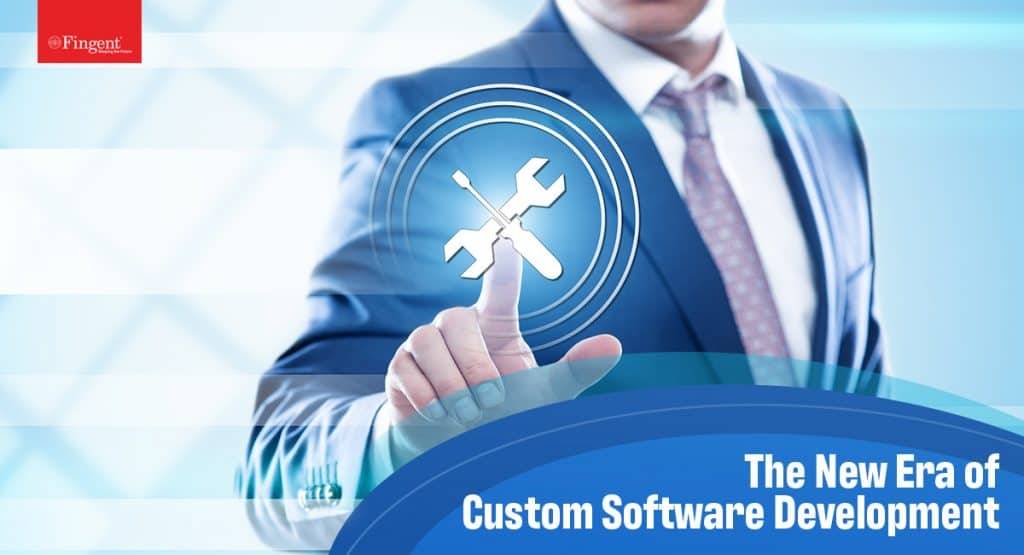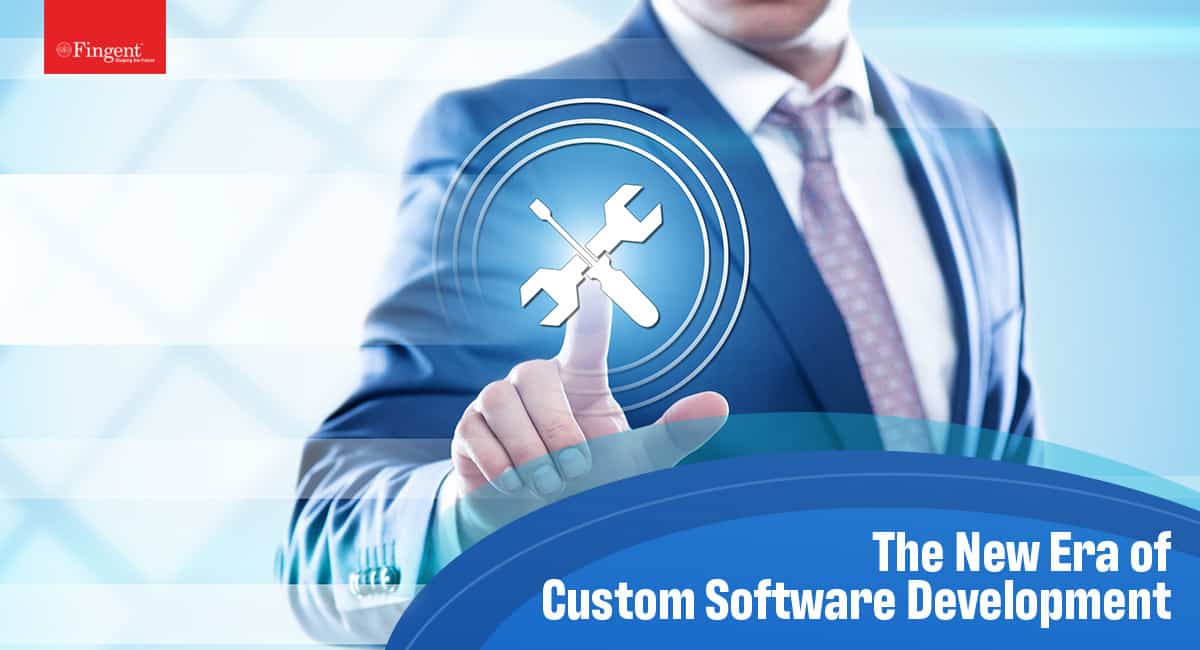 Benefits of custom accounting software
1. Improves efficiency
There's no denying that technology works faster than humans. All you need to do is input the data correctly and command it to perform the function. The software will perform all the tasks within the stipulated time frame. Simply put, custom accounting software does all the finance-related work while the business owner can concentrate on your business.
2. Reduces human errors
Regardless of your business's size, you need an accounting system. Otherwise, managing all the accounts can be a daunting task. In the process, there will be some chances of human errors. A custom accounting software will perform all the functions with technical efficiency and helps in reducing human errors.
3. Saves time
Custom accounting software allows you to perform more tasks in less time and enables business growth. With small business accounting software, your resource hiring and maintenance costs will come down as the software allows you to handle more accounting jobs in less time.  
4. Better financial monitoring and reporting
When financial operations are handled manually, the financial reports are usually prepared at the end of the year. Organizations can reduce this mundane task with the help of custom accounting software. It can generate the report at any time and help you identify any problems beforehand.
5. Faster data processing
When it comes to accounting, you must have experienced and efficient people to register and process all the data before using it. Custom accounting software makes this process easier and faster.
Significance of small business accounting software
Business accounting includes a wide range of operations to capture the entire financial situation of an organization. Done manually, it is time-consuming and a daunting task. However, custom accounting software has helped automate all the processes, allowing business owners more time to concentrate on other vital business aspects.
Without accounting, it's impossible to do business. The accounting team makes it possible to evaluate the progress of the organization. It gathers information, creates arrangements, and evaluates the financial data of the organization. Small business accounting software simplifies financial reporting and management of operations. 
Steps involved in custom accounting software development
Step 1. Define an idea
So, you got an excellent idea for your small business accounting software? That's great! The idea itself is enough to kickstart the project. Next, you need to solidify it into an actionable strategy. Your team should take the initiative, perform analysis, identify the additional functions and features that will be feasible for the system.
Step 2. Design the UX/UI of your system
After assessing the project, the next step is to start on the prototypes and designs. The cost of software development tools is often based on the number of features the solution requires. As a business owner, you can ask the developer to design the app according to your business needs.
You will be able to decide what to add and delete during the initial phase. Once the software's framework and future design are accepted, you can switch to determining the accounting software's functionality.
Step 3. Decide the features and functionality
Some of the critical features you need to include in the software are:
Account management

Inventory management

Invoice processing

Multi-user support

Budgeting

VAT calculations

Third-party app integration

Sales order

Payroll management

Credit tracking

Payment management

Advanced analytics

Billing management & record keeping

Generate reports
Step 4. Develop the software
Designing accounting software is a complex and time-consuming process. However, using a questionnaire development approach can help develop appropriate accounting software.
Designers and QA engineers need to compose test cases before the actual development work. This will prevent any bugs in the future. At Fingent, our developers know the trending designs and develop applications using configuration management techniques to ensure proper software development methodology. Before that, we guarantee to address all the steps and innovations.
Step 5. Deploy and maintain
After the development of the software, the project is implemented and ready to use. The application may need tracking and improvements to stay relevant. Therefore, a support and maintenance team is a must for small business accounting software. The team must resolve issues and cope with problems in case of any crashes.
Cost of custom accounting software development 
The development cost depends on several factors, such as the software's features and techniques. The more features and tools you require, the more money you may need to spend from your pocket.
Additionally, you will have to consider the production period- the longer it will take, the more expensive it will be. The cost would also rely on the developers you employ to create your software. 
Read more: Offshoring Software Development: Here's All You Need to Know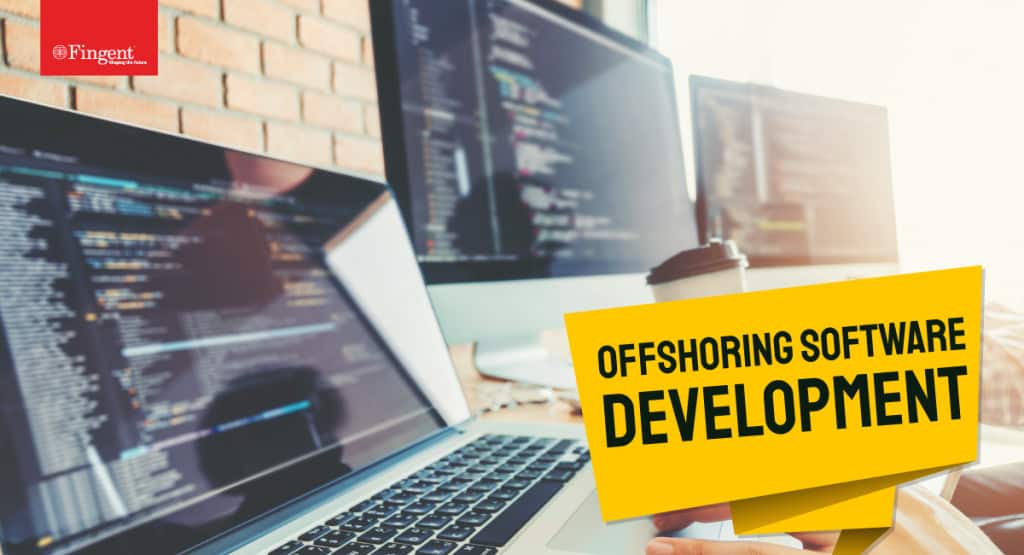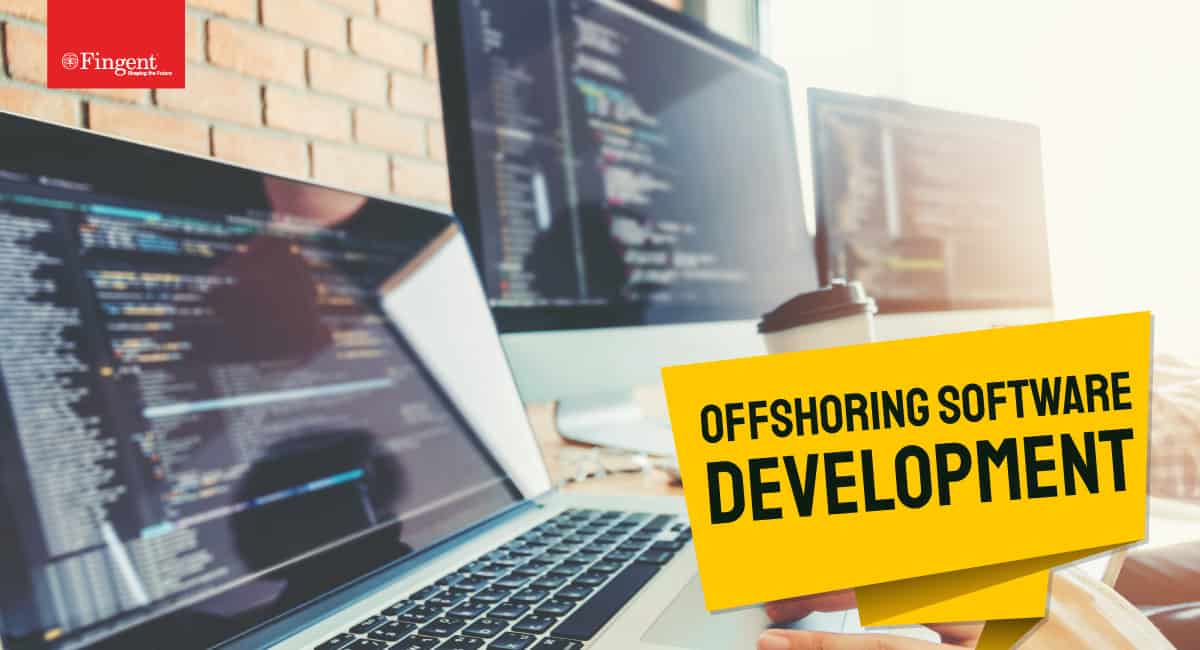 Choosing the right partner for custom software development
Custom accounting software development may seem challenging, but it proves worthy in the long run as it allows your business to stay out of chaos. When businesses go for custom software development, they can build new capabilities on top of existing enterprise applications. Custom software solutions appeal to tech leaders and companies of all sectors globally. In today's dipping economy, software development companies like Fingent help businesses restart or rebuild what they lagged with custom software solutions. 
Read more: Points to Consider Before Choosing the Best Software Development Company
Being the top custom software development company, Fingent helps you identify the right tech stack and skills required to develop your software. Are you wondering how to boost your company's growth and operating efficiency? Talk to our expert right away and get your questions answered.  
How to Solve Accounting Challenges in Business with Augmented Intelligence
The challenges faced by finance and accounting teams are like the underwater icebergs that can crash a huge ship. The Titanic sank because of poor decision-making. Likewise, weak financial decisions can affect your business. This blog will help your finance and accounting teams to identify the hidden challenges and provide insights on how to use Augmented Intelligence to overcome complex business challenges effectively. 
5 Reasons Why Augmented Intelligence Is Gaining Importance 
Many businesses are embracing Augmented Intelligence because;
Enormous volumes of data can be processed quickly and efficiently with Augmented Intelligence.

Accounting tasks such as audits, payrolls, taxes, and banking can be automated using Augmented Intelligence.

Due to its ability to continuously learn, Augmented Intelligence can constantly improve efficiency while eliminating the risk of human error.

It enables humans to make crucial decisions without bias by providing fair information and recommendations.

Tedious tasks such as bookkeeping can be automated and streamlined.
Top 4 Solutions Offered by Augmented Intelligence 
Challenge 1: Protecting the business from fraud
According to the 2018 global fraud and identity report, 63% of businesses still continue to experience the same number or more fraud losses than the preceding year. And only 54% are 'somewhat confident' in their ability to detect fraudulent activity. The wide variety of fraud types and the enormity of the work involved in reviewing the data manually or by rule-based systems can make the detection and prevention of fraud a huge challenge.
Solution:
With the help of Augmented Intelligence, large transactions can be analyzed in real-time which helps in detecting fraud. Since Augmented Intelligence can even categorize the score of fraudulent activity, investigators are able to prioritize their work effectively. Once the fraud is detected, Augmented Intelligence allows you to reject the transaction outright. Since Augmented Intelligence continues to learn from past data, it can learn from investigators' reviews and understand how to discern patterns that lead to fraudulent activities.
Related Reading: Artificial Intelligence and Machine Learning: The Cyber Security Heroes Of FinTech
Challenge 2: Risk Assessment
While evaluating potential risks in lending money or providing credit, businesses could end up denying credit without assessing their current situation using traditional methods. Worse yet, they could end up approving credit to churners who could affect profits. The organization might also face the challenge of explaining to the consumer the reason for denying them credit.  
Solution: 
Augmented Intelligence helps you assess your customers' current income and recent credit history based on the enormous data that is available at hand. This allows for a more realistic and accurate assessment of each borrower. Such kind of assessment allows financial firms to make more individualized decisions. Besides, Augmented Intelligence can provide reason codes which would explain the important aspects involved in credit decisions, making it easier to provide reasons why credit is being denied.
Challenge 3: Trading and Investment
According to a 2018 survey conducted in the US, 70% of millennials use mobile banking in the US alone. And this figure is steadily increasing all over the world. Businesses cannot function without mobile applications. It has become a channel of interaction with customers who would like to review transactions, pay bills and find customer service. Failed interactions would translate into increased customer churn, lost transactions and even lost revenues.
Solution: 
Augmented Intelligence can assist your business in detecting anomalies in transaction volume by identifying the triggers for such anomalies. Based on previous data patterns, the system can look at expected data volumes which can then be compared with real-time transaction values. This will help in your decision-making process because it clearly and quickly indicates the highs and lows of a transaction by suggesting solutions that meet each individual demand.
Challenge 4: Combating Money Laundering
It is estimated that the amount of money laundered globally in one year is 2 – 5% of the global GDP! And this seems to be increasing at an alarming rate. To combat money laundering, extensive investigations must be performed by the finance and accounting teams. 
Solution:
Augmented Intelligence can detect suspicious and complex transactions and raise a red flag on such transactions so investigators can further examine them. Augmented Intelligence can learn from each experience and more effectively safeguard your firm.
Related Reading: The Future Of Communication and Security Using Augmented Reality
Discover New Growth Opportunities by Applying Augmented Intelligence
Augmented Intelligence can help finance and accounting teams reduce costs, improve operations, increase consumer satisfaction and reduce the time taken for various processes by 80-90%. It can also reshape your entire organization from internal operations to treasury services. It can assess the available unstructured content and help your business unlock valuable insights from them. This enables smarter decision making, which in turn helps in the growth of your business. 
When your business adopts Augmented Intelligence as part of your methodology, it gives your customers benefits that will lead to loyalty and growth. Fingent has been helping many clients achieve this, and we can help you too. Give us a call and let's discuss.