5 Tips To Select The Ideal Chatbot For Your Business
Chatbots have opened up a whole new realm of communication between humans and machines. They enhance a company's customer service and improve operational efficiency, driving better engagement, reduced churn rates, and overall sales growth. They have become immensely popular and their popularity only continues to increase. It is clear that the use of chatbots is imperative for your business success.
In this blog, we will take a look at the types of chatbots available and how to wisely select the chatbot that suits your business.
The Wide Array of Bots
Studies predict that by 2021, more than half of the enterprises will increase their investments in chatbots, creation than traditional mobile app development. Customers would prefer to get real-time answers from bots on a company website.  
Chatbots can do just about anything. They can help you deliver a surprise gift to someone you love. They can also help you break up with your lover and much more!  
Broadly, chatbots can be classified as follows:
Action Chatbot:

In order to follow through with a specific action, this type of chatbot requests relevant data from the customer.
Social Messaging Chatbot:

It utilizes social messaging platforms and allows customers to interact with the chatbot directly on social media. 
Scripted Chatbots:

It uses a predefined questionnaire to interact with the customer.
Natural Language Processing (NLP) Chatbots:

Being an application of AI, NLP enables chatbots to understand the written or spoken language and come up with the best response.

Contextual Chatbots:

  It is the most brilliant of all chatbot types. Since it is based on artificial intelligence and machine learning, it can self-improve over time.
Tips To Choose A Perfect Chatbot For Your Business
As a communication agent, chatbots play a vital role in automating mundane tasks in an "always-on" work environment. Chatbots can handle day to day queries until an emotive or complex issue arises, which might require the intervention of a trained human agent to address it. 
Related Reading: Capitalizing on AI Chatbots Will Redefine Your Business: Here's How
Here are a few pointers to select the perfect chatbot for your business needs:
1. Think about your target audience
Like every business that has a target customer, the chatbot too must have a target audience. It is important to remember that the chatbot should serve as the bridge between you and your customers. The bot should be able to understand the preferences of your customers and cater to their convenience. 
2. Define objectives 
Identifying and narrowing the specific tasks or areas you want to automate would yield maximum benefits. There are a few points that could help your business define those objectives. Carefully consider factors such as the platform where the chatbot would be used, the queries it would answer, the queries it would direct to a human customer care executive, and how it would manage the hand-over process smoothly. 
3. Define your value proposition
The value proposition involves ensuring that the most vital factor of your business, is given prime consideration. It determines whether your customers will come to you or go to your competitors. A higher value proposition might require AI or ML capabilities; so gauge and determine your value proposition to select the right chatbot that fits your budget and your business needs.
4. What is your response speed?
According to the 2018 State of Chatbots Report, customers want quick and easy answers. Customers might get frustrated if the answers are delayed. The appropriate selection of chatbots can help you avoid such kind of delays effectively. When dealing with a complex issue, ensure that your chatbot is capable of collating information quickly without delay. If there is a need to hand over the query to a human customer care agent, it should be done seamlessly and fast.
5. Evaluate features and functionalities
Evaluation aids your business in identifying the essential features and functionalities required from a chatbot to run your business successfully. To begin with, you could create a set of standards that would analyze all solutions. Decide on which features are required, such as NLP, integrations, contextual awareness, analytics, and so on. Proper documentation is required while evaluating the features. Such a candid evaluation helps a business choose the right chatbot that could be fine-tuned later or could self-learn. 
Download our case study: Using chatbots to create an enhanced and engaging learning experience
Make Your Business Chatbot Ready
In the 24/7 era where customers want instant services, chatbots help businesses to keep pace with such expectations. By evaluating your own objectives and keeping in mind your customers' expectations, your business can maximize the benefits of chatbot technology. However, choosing the right chatbot that fits your organizational needs and implementing it without any flaws require a good deal of expertise. 
Our team at Fingent has been doing amazing things with Chatbots for our clients. Recently, we provided a matured chatbot assistant technology to a client, which provides comprehensive user intent identification and processing as well as satisfactory response according to the user query. Chat with us to identify the best chatbot solution for your business, and learn how we can implement it for you quickly. 
The one thing everyone, from the CEO to the office janitor have in common is 24 hours in a day. It is how one utilizes the time that makes all the difference. A janitor, a driver, a clerk, or many other employees have their fixed role assigned to them, and a significant chunk of their job responsibilities are routine in nature. A CEO ideally spend time applying his talents, insights, and discretion at the higher facets of the job, establishing paradigms, exploring new business models, engaging stakeholders, monitoring the entire gamut of company operations, dabbling with innovation to do new things and do things better, and more.
Unfortunately, the reality is most CEOs restrained by routine and mundane tasks for significant chunks of time, leaving them with too little time to the things that really matter. The CEO has invested time and effort in acquiring knowledge, expertise, and experience, and the company is best served by ensuring the CEO utilizes these skills to the most.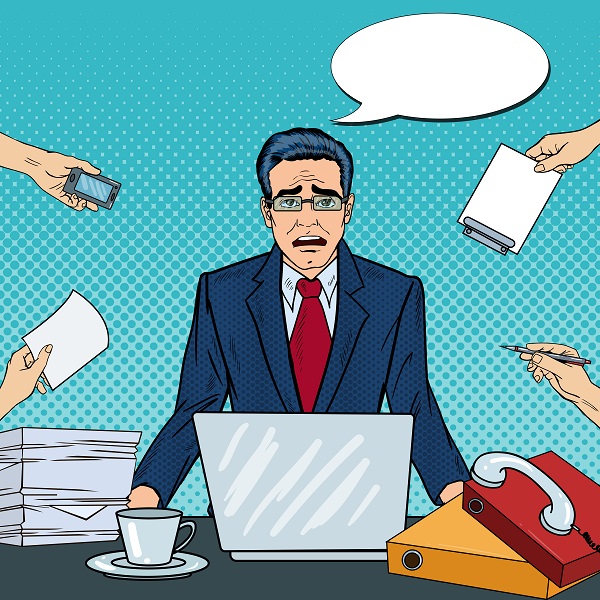 Today, technology has improved to the extent automation has taken over many aspects of lives, which would have taken considerable manual effort and time not too long ago. The most common manifestations of automation in enterprises have been in data collection, big data analytics, robotics in manufacturing and assembly plants, and more. The latest technological developments such as Artificial Intelligence, Augmented Reality, and more infuse cognitive capabilities to automation, expanding the scope of automation in a big way than before. According to HBR, about half of all activities employees now do in enterprises can potentially be automated, with the existing technology.
While automation has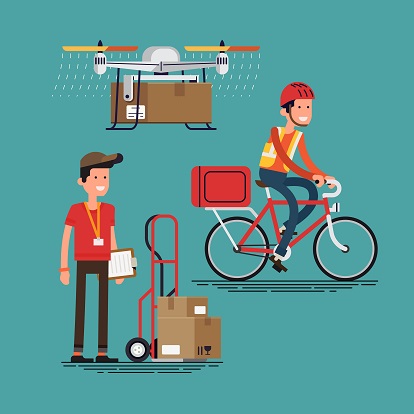 eliminated many low-end jobs, it has generated high-end jobs to compensate for it. For instance, Amazon's drones eliminate the job of delivery agents, but generate new jobs in app development, big data analytics, AI and AR solutions, and more. As companies deploy automation, the focus shifts to the redeployment of the workforce, rather than massive unemployment, dispelling the fears in some quarters.
Likewise, there is big potential for change in the job profile of the CEO, who, in a sense is the embodiment of all functions taking place in the enterprise. About 25% of CEO's time is currently spent on activities that machines could do.
The following are some of the CEO functions that machines could easily take over, even with the available technology.
Eliminating Administrative Tasks
Categorizing emails, approving bill payments, sending emails, and several other routine administrative tasks are an inevitable facet of life for any executive, and the CEO is not immune from it. If anything, the stakes are even higher with a CEO, considering the value of such tasks. An automated system, where an algorithm or a pre-set formula processes such tasks can eliminate or significantly reduce such burden, and improve accuracy as well.
Analyzing Reports and Data
Automation has made a lot of data entry jobs redundant. Typing data into a spreadsheet is no longer required when automa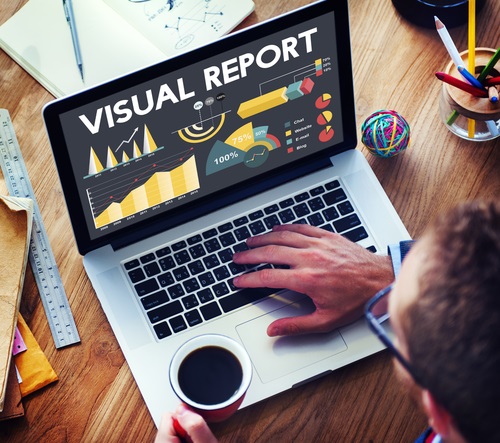 ted systems capture data from source automatically. However, someone still has to go through the reports generated from such data. A sizable chunk of the CEO's time is spent going through various reports from all departments of the enterprise, and do the needful. For instance, a CEO looks at the reports on market trends and custom preferences and makes a decision on whether to increase production on a particular product line. The CEO looks at the financial reports and makes investment decisions. The CEO looks at marketing and sales report and devise new strategies, or makes changes to the marketing budget.
Developing algorithm based systems automate the task and give the CEO information in a drill-down capsule model, saving considerable time. An algorithm does the job just as well, and more accurately, leaving the CEO to either approve or veto the automated decision based on any additional insight he or she may have.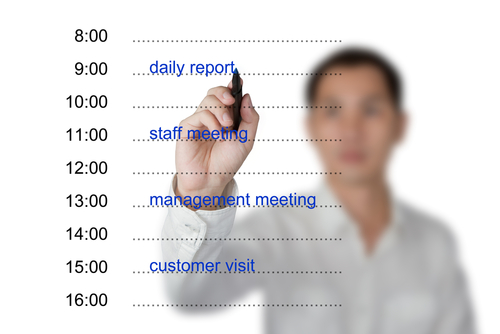 Scheduling Meetings
A sizable chunk of the CEO's time is consumed in meetings. Scheduling meetings are the headache of the CEO's secretary, but an automated system that schedules meetings proactively and syncs the schedule makes the life of the CEO more organized as well. In fact, an automated reporting system, integrated with video conferencing ability could eliminate the need for many meetings altogether, or enable meetings at-will, again saving a considerable chunk of CEO's time, and prevent work getting blocked up, waiting for the meeting to happen.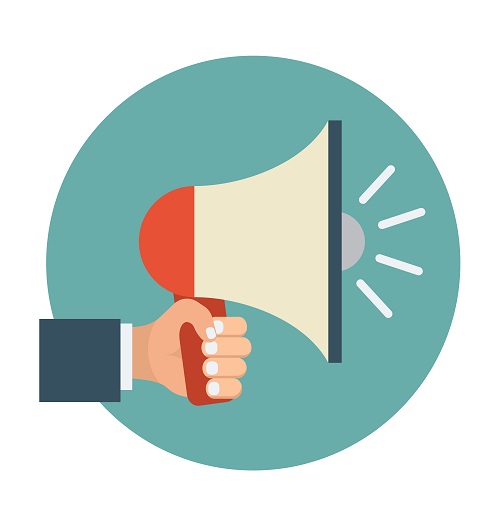 Informing Decisions
Very often, the CEO is the sounding board of the enterprise, interacting with the top external stakeholders, such as board members, major shareholders and investors, government authorities, and even major customers. Developing an open enterprise system, where such stakeholders get revenant messages automatically or can access the required information at will, can take a load off the CEOs work. Establish rapport with people that matter is an important arsenal up the CEOs sleeve, and the ability to establish and improve such rapport increase when the CEO is armed with a powerful tool that can provide information to such stakeholders seamlessly.
People Management
The CEO, as the leader of the enterprise, invariably has people management tasks high on the list of priorities. While there may be no substitute for face-to-face interactions, automation can ease the process considerably. Having automated systems in place for appraisals, a robust HRIS system that updates all HR information in real-time, and more makes a big difference, eliminating the routine that comes with the process, and allowing the CEO to focus his or her energy on the core task of motivating the employee.
Direct Tasks
While the CEO can delegate most of the task, many CEOs have tasks too important to delegate, or not possible to delegate. Such tasks include writing sales concepts, defining new product features, undertaking high profile marketing, and more. Having automated systems in place offering comprehensive, real-time information benefits the CEO greatly, just as it benefits any other employee.
Better Work Quality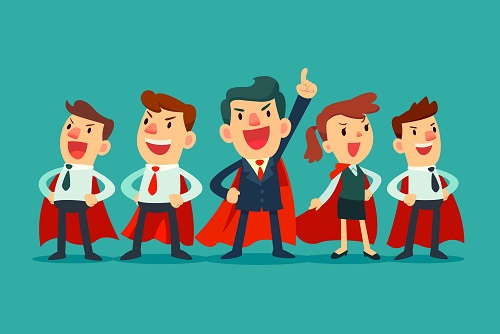 At a personal level, automation is much more than a time saver for the CEO. By eliminating mundane yet inevitable chores, it removes dullness and enriches the quality of work. This has a positive effect on motivation, and work enrichment. Needing to do lesser routine tasks could also mean a better work-life balance. This last facet is very underestimated in today's highly stressful world, where burnout rates are very high.
HBR estimates automation to raise productivity globally by 0.8%–1.4% every year. The stakes are even higher with CEO productivity. Automation can free the CEO from the trappings of the routine, allowing them to focus their energies on the "higher" things that really matter.
It requires highly intuitive systems that capture the required information and execute what is required. Automation of key tasks should also be accompanied by an efficient reporting and tracking system. The best way to execute such systems is by toe-up with a partner who is good on the technical front, whose has the cutting edge tools to deliver highly intuitive mobility solutions, and who is on top of the latest developments. The investment in such tools is well worth the potential value on offer.