Why Is PropTech The Need Of The Hour For Real Estate Companies?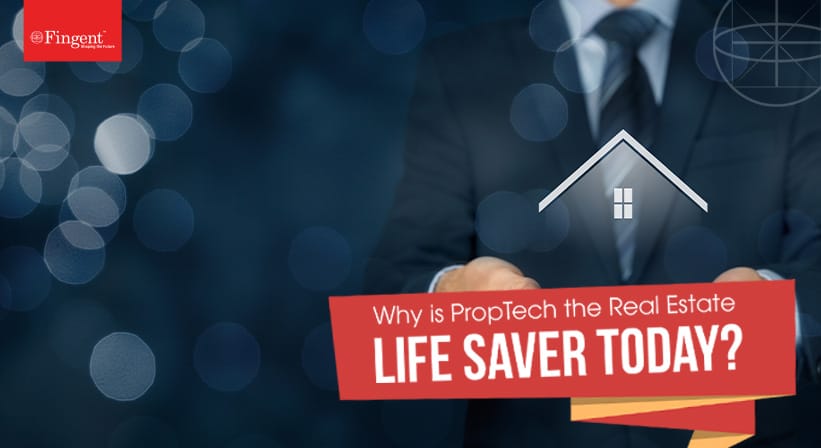 Call it the innovation driver or the disruptive power, PropTech – the intersection of property and technology – has massively influenced real estate in recent years.
More than two-thirds of real estate players consider adopting new technology solutions as a strategic priority to survive and thrive in the post-pandemic era. While tech-driven innovation is crucial, the biggest challenge faced by real estate investors and property managers is to identify and implement the tech solutions that fit their purpose.
If you're a property business trying to meet your expectations with the right PropTech, here're a few solutions to focus on.
Read more: Reimagining Real Estate Operations with Fully Integrated End-to-end Solutions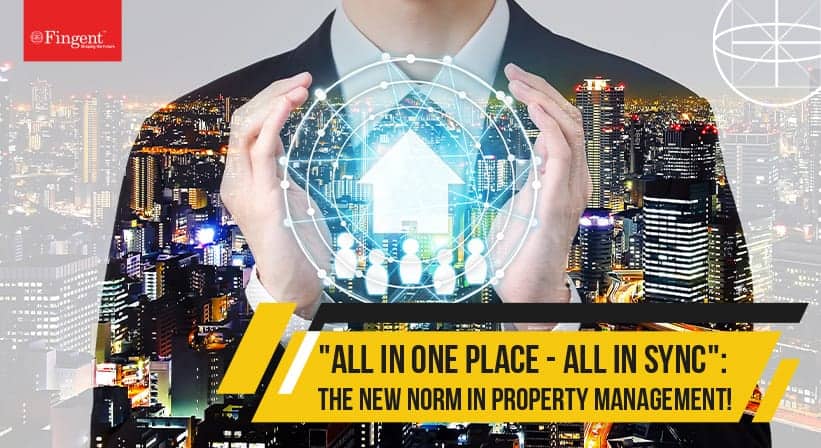 Solving Real Estate Challenges with PropTech: Real-life Examples
Managing leads, arranging site tours, estimating prices, maintaining properties, handling documentation, and collecting payments are some of the major challenges hindering property management companies from scaling and growing their revenue. With the right PropTech adoption, you can mitigate them. Here's the proof:
1. Property Listing
Keeping consistently accurate data across multiple property listing sites is a major challenge confronted by real estate aggregators. Equally important is to review the property's performance across various listing sites.
The Challenge:
A US-based investment brokerage firm had a tough time getting real-time visibility into the performance of Commercial Real Estate (CRE) property listings. This affected their brokers' productivity as they weren't able to match properties to investors' expectations. Even though the firm manages plenty of property data, legacy technology prevented them from making any gains out of it.
The Solution:
Thanks to predictive analytics and data visualization! Today, they're realizing the benefits of data-backed decisions. With a cutting-edge net lease trading platform that leverages these tech innovations, the company is now able to personalize property and seller dashboards, track 1031 exchanges, compare listings, and help investors make better decisions.
Click here to read the full story. 
2. Property Visits
Offering a safe and satisfying visitor experience to customers regardless of where they're located is a crucial requirement in today's competitive real estate market. There is an increasing demand for self-guided 3D virtual home tours and property visits, self-showing real estate apps, VR-powered property expos, and virtual staging tools among others. All these heavily influence buying decisions.
The Challenge:
Chasing a huge number of leads looking for leased properties and managing peak season demands were two of the major challenges that hit a leasing property management firm's day-to-day operations. Showing vacant properties to clients across various locations via a self-guided application was an important step in connecting them to the right rental properties.
The Solution:
With an IoT-enabled self-showing application, the realtor could now virtually take visitors through vacant properties. As IoT helps consolidate discrete data from various software, the realtor could reduce unwanted overheads, minimize hardware investment, eliminate overlapping site visit schedules, and manage the growing number of leads effectively.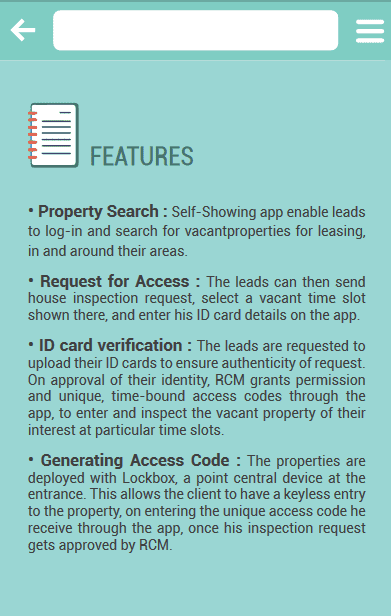 Want to learn more about the self-showing PropTech app? Click here. 
3. Property Management Automation
Are your business development plans taking backstage due to a lack of automation? Do you rely on manual processes to manage buyers, sellers, and properties, contracting and leasing functions, property listing, and tracking, and finance and accounting? Solving this dilemma requires investing in an automated, customized PropTech solution.
The Challenge:
Inefficient communication systems, disconnected business segments, and poor customer experience failed to deliver a leading property management firm with the expected ROI. Lack of integration between various software handling individual business operations added to the prevalent inefficiencies. They needed a single platform that centralizes all the aspects of the property management life cycle.
The Solution:
Employing automation and the cloud, the realtor developed an all-in-one property management platform with customized interfaces for tenants, owners, and vendors. Cloud capabilities and automation enhanced their speed-to-market. The company grew from 2 to 160 employees within two years of implementing the software.
Read the full story to understand how the new platform serves as a robust single-source property management solution.
Also Watch: How an all-in-one property management solution fosters a remarkable journey for a leading Real Estate management firm in the US.
4. Price Estimation
With each property featuring unique attributes (such as location, floor plan, lot size, and other amenities), valuing real estate has become extremely difficult. Investors need to make more informed decisions and forecast potential earnings from a property over a given period of time. Establishing accurate property values requires churning myriads of data.
The Challenge:
Property businesses in the US lost many potential buyers as they failed to quote accurate property prices based on buyer data. Seamless coordination between buyers and sellers becomes possible only when property valuation is accurate and prices are competitive.
The Solution:
Automation and data analytics enhanced their property management skills and helped them estimate real estate prices precisely. With an integrated PropTech tool featuring a customized price estimation module, property agents get access to both investor data and pricing details, resulting in better productivity and more deal closures.
Read the case study here. 
5. Real Estate Workforce Management
Managing property repairs or ensuring a property is fit for listing can be a strenuous job. Especially when handling multiple properties at the same time. Keeping track of the tasks at hand, or collaborating with the on-site workers, can take a toll if not effectively managed.
The Challenge:
Scheduling tasks, dispatching workforce to various properties, inspecting and auditing properties, keeping track of various tasks, and at the same time keeping all workforce effective, motivated and on the same page, might sound challenging, especially when the work culture keeps shifting from remote, to hybrid, to on-site!
The Solution:
The ReachOut Suite, primarily a field service management software, is a leading example of enabling an optimized field workforce. Want to assign property management tasks to your selected field service agents? Simply drag and drop the task onto their calendar. They will be alerted and you can track the progress of the task right at your fingertips, that too in real-time. ReachOut offers customizable inspection and audit templates to scrutinize your property and helps generate reports when you need them. Integrate ReachOut with your real estate inventory, accounting, quotations, and plenty of other business-critical functions to experience the power of automation and the cloud.
Click here to explore the features of ReachOut Suite. 
Read more: What's in Store for Real Estate This 2022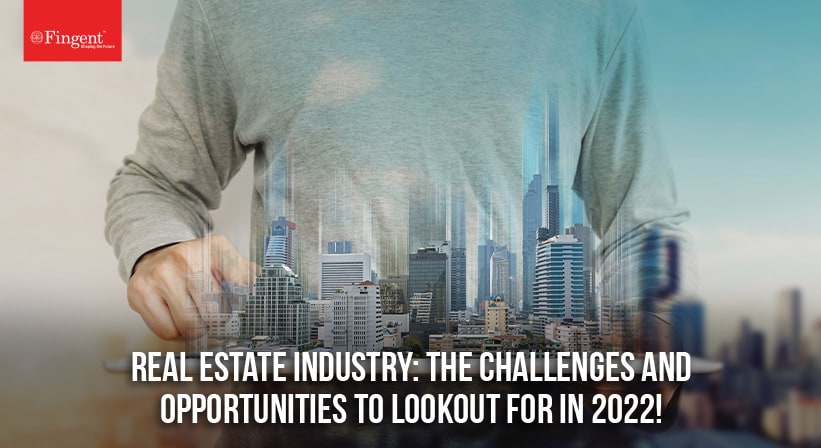 The Most Anticipated PropTech Trends
As PropTech continues to widely reimagine real estate operations, here're a few trends that will hog the limelight in the coming days.
1. 5G
5G introduces extended connectivity for smart home devices with zero latency, improved augmented reality in home tours, flexibility to live and work from anywhere, and unlocks new revenue streams for CRE investors as they can lease rooftops to broaden 5G service delivery. 5G provides access to real-time data on building and infrastructure usage, tenant occupancy, and asset conditions. It facilitates instant monitoring of mechanical and electrical infrastructure in buildings, which will help avert problems before they occur. 
2. Smart and Sustainable Homes
The average eco-friendly home cuts energy bills by 30%. When people are aware of their energy usage patterns and practices that harm the environment, they exercise more caution in energy usage and follow eco-friendly behavior. IoT and data analytics-enabled PropTech applications help homeowners understand better the benefits of sustainable living powered by smart home devices.
3. Neighborhood Analysis Using AI
AI and machine learning algorithms are now able to predict the evolution of urban landscapes over a said period. For instance, Google's Street View images can be analyzed by AI to measure the safety score of a particular street based on the evaluation of data related to crimes, walkability, livability, amenities, and more.
4. Tenant Screening
PropTech applications that help owners identify financially qualified and reliable tenants will expedite the online leasing process and guarantee investors regular earnings.
Drones that facilitate virtual site tours, blockchain-enabled smart building contracts, and secure smart locks are also becoming hot pursuits in the PropTech market.
According to Metaprop, the global investor confidence in real estate technology has risen significantly, with 70% of investors planning to adopt PropTech in the next 12 months. Have you integrated PropTech into your real estate management business? If not, do take advantage of the technological revolution by partnering with a reliable PropTech development company. We develop customized property management software for our clients that leverage the latest technologies needed to make a firm stride in today's dynamic real estate market.
Get in touch with us to understand how PropTech can take your business to the next level.   
Related Post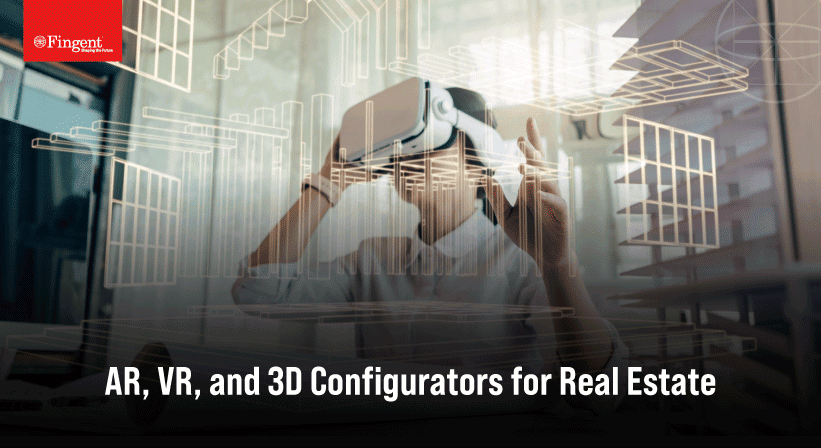 The implementation and development of immersive digital technologies such as……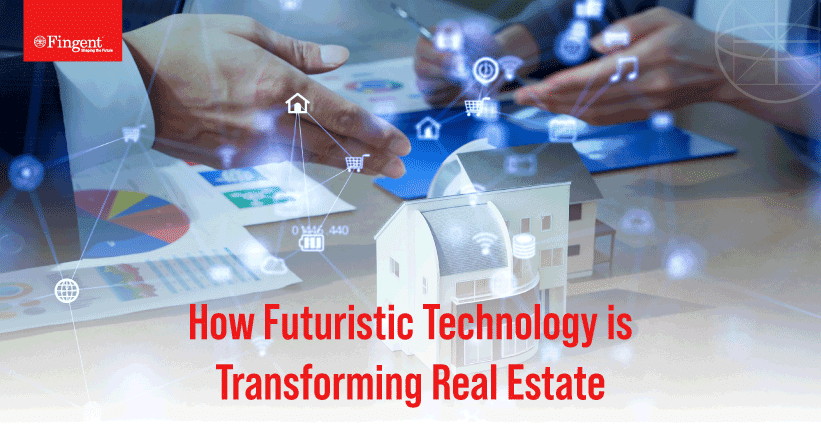 According to a 2020 report, 58% of real estate brokers……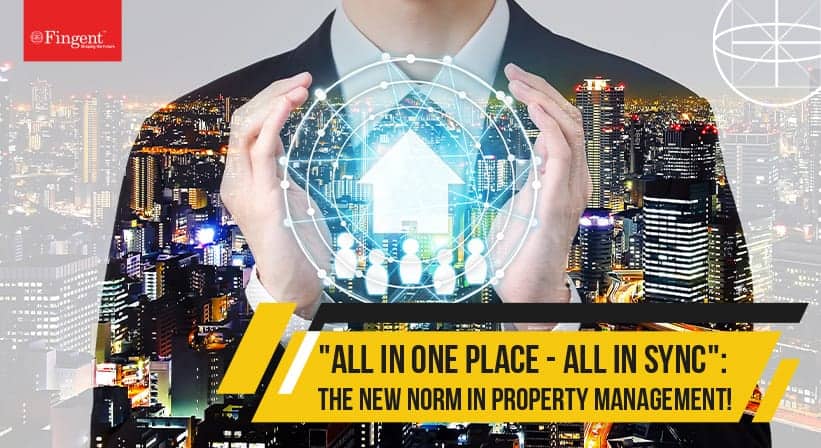 The property sector in the United States came to a……