5 Ways Chatbots Can Transform Your Real Estate Business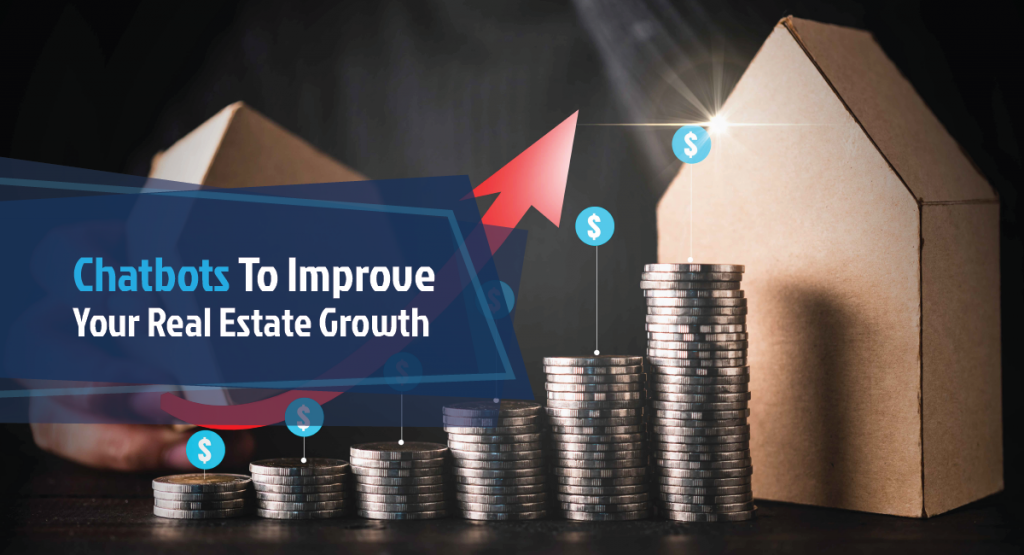 How to improve real estate sales with chatbots?
One of the biggest technology disruptions that have occurred in the world of marketing over the past couple of years has been Artificial Intelligence powered chatbots. The growth of machine learning and natural language processing capabilities have made chatbots more human than ever in terms of engaging with prospects.  Studies have shown that by 2020 it is expected that 85% of all engagements that a customer has with a business will be through self-service options and chatbots and not a human point of contact. Just like with other business sectors, the real estate industry also needs to make note of this rising trend of AI conversational tools that are gaining affection from consumers worldwide. If you are part of the real estate sector and wondering how to drive more results with chatbots, then here are 5 ways to try:
Related Reading: Read on to find trending technologies that can accelerate your real estate business.
Automate your first point of contact
If you deal with rentals or sale of property or homes as a business, then a conversational chatbot can be deployed on your website to serve as the first point of contact for a prospective buyer who visits your site. No longer do you have to hire dedicated customer service representatives exclusively in shifts if you want to have a 24X7 live chat support on your website to help buyers make choices faster.
A conversational chatbot can easily handle multiple visitors simultaneously without forcing them to wait for a live agent to connect and handle their queries. This automation combined with instantaneous response will definitely reflect as lowered operational costs for your business as well as increased customer satisfaction via quicker responses.
Effective lead qualifying
Reports show that 63% of customers are likely to return to a website if it offers live chat support. So you definitely need to have an extensive chat support system for your internet presence. But then comes the downside. Not all who chat with your agents will be a prospective lead. Some people may just chat for information that necessarily doesn't transform into a business deal. So is it worth investing a human agent to qualify all incoming chat queries?
It would be a big no! Your human agents need to be assigned to handle only important leads that have the potential to transform into a direct deal. The lead qualifying part can now be handled by conversational bots that can use a series of questions autonomously to gauge the interest level of a visitor. It can then qualify the visitor as a valuable lead or not by comparing their behavior to previous cases of lead interactions and thereby assign scores of lead maturity.
Leads with a higher score will have more chances of being converted into a deal and can be passed on to human agents for further communication. Those with lower scores can be continuously nurtured by the chatbot themselves by supplying them with more information about the property they required assistance. Thus, your human agents can be utilized for better high-level sales while an AI-powered chatbot can handle repetitive questionnaire and lead qualifying rounds efficiently.
Personalized selling
AI-powered Chatbots can be trained on a number of behavioral patterns of typical real estate customers to facilitate a more personalized and insightful conversation. By carefully asking a sequence of questions, the chatbot can drive potential buyers into booking a deal for a property without even the need for a human agent to take over.
The bot can study individual preferences of all visitors and offer personalized recommendations that are bound to strike a chord with their interests. For example, if a prospective buyer with an interest in shopping wants to rent or buy a house through a real estate portal, then a conversational bot can seek their preferences through smart questions and recommend them properties near to shopping destinations. Same goes for recommendations based on interests such as budget, number of rooms or bathrooms required, car parking facilities and much more.
Efficient follow-up
It may take more than a couple of engaging conversations to lure a prospective buyer into making a decision to invest in a property. Conversational chatbots can interview visitors, collect their contact information and offer them time to think about the prospects that were showcased. They could then automatically follow up with them by triggering emails requesting an appointment to view the property directly or take it to the next step which may involve a direct discussion with a human agent.
Either way, the chatbot can facilitate follow-ups much more efficiently and in a timely manner based on visitor preferences. It can also send email alerts to agents regarding upcoming visits by a prospective customer with their detailed history of conversation to help them convert the lead into a deal faster and with more profit. If the entire process of chat support and subsequent email follow-up was to be handled by human agents, then their chances of missing out on follow-up schedules and also higher chances of errors in data collection and information exchange.
Faster information discovery
If a human agent is deployed for chat support on your website, then he or she may need time to scour through the vast scathe of data available in your property database to recommend suggestions to a prospective customer. Add to this, the complexity of applying filters manually to find properties that suit the buyer's interest will only make information discovery a lagging and slow experience for a visitor.
This time loss is a blow to engagement levels for a potential buyer and they could leave your website if there is too much delay in getting the information, they sought from a human chat support agent. A chatbot, on the other hand, is connected to your property database and can instantly extract all valid property features based on customer interests. They can provide information on the chat window or upon instructions from visitors, can email it to them and can even book an appointment with a local agent to arrange a visit to selected properties physically for the buyer.
Digital innovations such as an AI-powered chatbot has the potential to transform engagements between buyers and real estate businesses considerably. As you have witnessed the top 5 scenarios where chatbots can turn out to be more efficient representatives of your property business, the remaining aspect is selecting the most efficient technology to build your own custom real estate chatbot.
Machine learning and artificial intelligence are highly complex in terms of technology development and would require advanced levels of technical advisory and development support to enable the best for your business. This is where a technology partner like Fingent can be your saving grace.
Related Reading: Check out how Fingent created an integrated software solution to tackle multiple real estate challenges.
Our consultants can help you build the most intelligent AI-powered chatbot to help improve your online property sales efficiencies. Get in touch with us to explore world-class digital solutions that the best players in the real estate sector are continuously investing to grow their business.
Related Post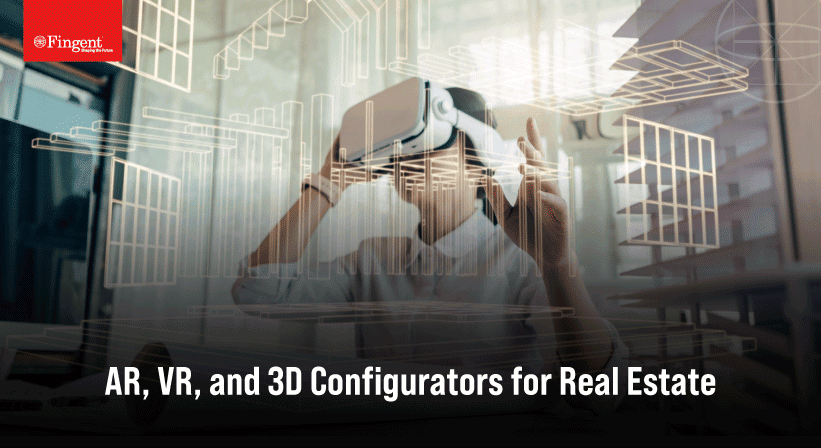 The implementation and development of immersive digital technologies such as……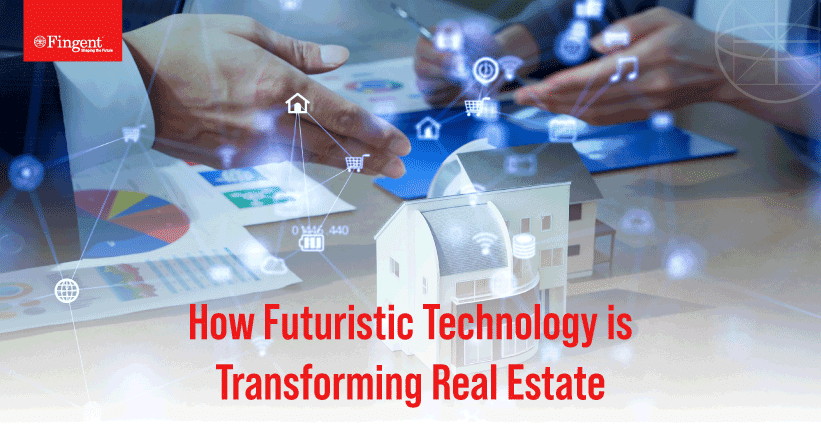 According to a 2020 report, 58% of real estate brokers……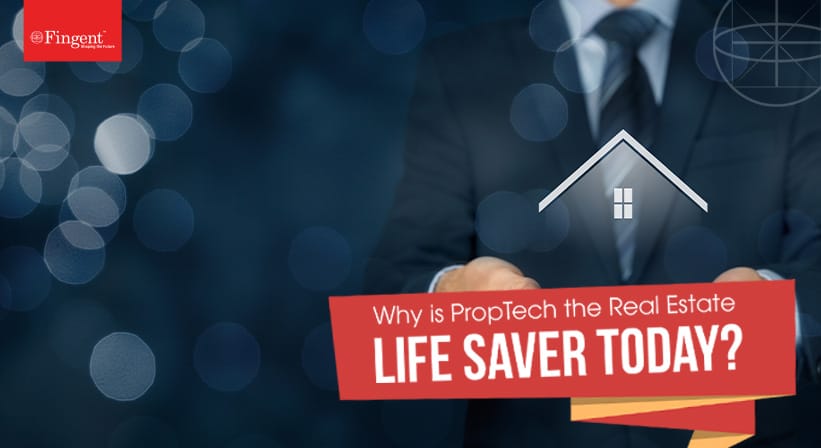 Call it the innovation driver or the disruptive power, PropTech……