A Beginner's Guide To Implementing SAP S/4HANA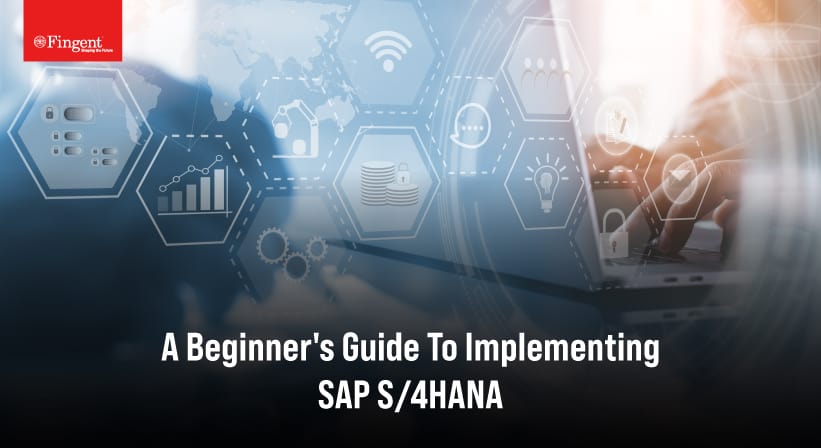 SAP ERP has been taking up the technological market by storm, and somehow they always have newer and better versions of it releasing consistently. Sometimes it can be hard to keep up with it all, so we are here to help you figure it out, one step at a time. 
Before we can bite into the big chunk of how to implement this technology into your organization's workflow, let us first take a nibble and understand what SAP S/4HANA is.
SAP S/4HANA – A Powerhouse of Solutions
S/4HANA, created by SAP Software Company, was devised specially to make Enterprise Resource Planning (ERP) faster and easier to access through a simplified data model, sleek architecture, and a new advanced user experience. S/4HANA is essentially integrated with a number of emerging advanced technologies such as Artificial Intelligence (AI), Machine Learning (ML), the Internet Of Things (IoT), and Advanced Analytics. 
Implementing SAP S/4HANA for your business carries a load of benefits with it, including performance boost, simplified processes, enhanced user experience, stability, flexibility, and so much more. It improves the overall functional efficiency of the workplace and drastically cuts costs.
Understanding SAP S/4HANA 
With many powerful advanced technologies forming its backbone, S/4HANA gives organizations the opportunity to better manage product development, production, and distribution processes. With its assistance, companies can better supervise product quality, minimize production errors, and significantly enhance the efficiency of their supply chain. 
Before the domination of HANA, all SAP software functioned on third-party databases. HANA changed this pattern by bearing SAP's own in-memory platform. This feature of S/4HANA provides a much faster rate of access and analysis of data. With regard to software development, SAP S/4HANA is also considered a platform for customer-defined applications. 
Key Benefits Of SAP S/4HANA 
SAP S/4HANA comes with many benefits. Jotted down below are a few of the more important benefits of implementing SAP S/4HANA for your business:
Real-time Analysis: SAP S/4HANA aims to provide end users with active decision support and data analysis in real time. Real-time analytics is when logic and mathematics are applied to data to provide insights for making better decisions at a faster pace.
Improved User Experience: It provides an innovative user experience that enables users to easily use Overview Pages, Work Lists, and List Reports. Its UI is designed with added intuition, personalization, and simplicity which allow users to interact with the software and access required details.
Simplified Data Model: S/4HANA immensely simplifies the management and administration processes to an extent that simplicity is one of the key features SAP imbibed into its application structure. 
Business Process Optimization: It also enables the unification of hardware and network resources to serve as the digital core by accessing its HANA in-memory database, for business process optimization.
Digital Transformation: Lastly, S/4HANA has a digital crux that presents organizations with a unique platform for boosting main business processes along with analytical and decision-making capabilities in real time.
Read more: A Simple Guide To Handling SAP Errors and Troubleshoots!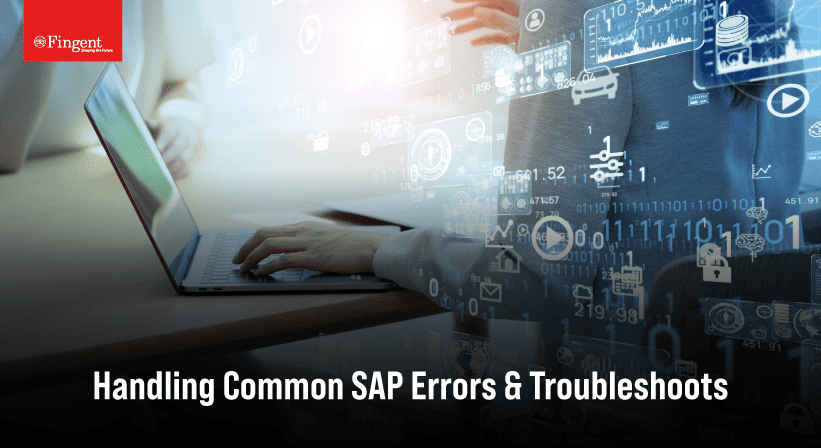 Preparing for SAP S/4HANA Implementation 
Implementing SAP S/4HANA is not going to be an option anymore. It will be inevitable. Before you start on this journey, however, here are a few precautions to keep in mind:
1. Assessing The Organization's Readiness 
Before making any hasty decisions, regardless of how smart they may seem to be, it is of utmost importance to first completely analyze your company's situation. The process of assessment will require you to review your system requirements and gauge the scope of your S/4HANA implementation. Your organization's readiness to cope with the change is very important. Factors such as business process analysis, data readiness, and resource allocation need to be kept in mind.
2. Building The Implementation Team
With the right partner and the perfect team backing you up, there are slim to zero chances for any sort of slipups. Your implementation team should have a set of common objectives and performance goals that they share with you. It should draw up a program management plan that includes not just your system integrator, but also activities for your business users, internal resources, and any other third parties that you are bound to include. Having a cross-functional team is vital. These teams retain the responsibility of moving all of their user stories and tasks forward on their own and their main objective is to be as self-sufficient as possible so that they rarely need to step outside of their own team to accomplish a task.
3. Defining Implementation Goals And Scope 
Write down and share your business's needs, goals, and scope, and understand the business processes that will be influenced by the implementation. Business Process Modules are graphical representations of an organization's business processes or workflows. They help organizations enhance efficiency, productivity, and agility. Remember to identify these processes and determine their modules and functionalities before implementation. 
Phases Of SAP S/4HANA Implementation
Once you have determined that your organization is ready to implement SAP S/4HANA, you can acquaint yourself with the different phases of implementation that will help you achieve successful implementation.
1. Project Planning And Preparation 
Included in this phase are activities such as creating a project plan, establishing timelines, redefining business priorities, forming an efficient implementation team, adequate communication between stakeholders and project managers, and finally, change management strategies. The project planning section will include considering all the details and factors, which can be challenging due to the vast landscape. 
The next step is to form the dream team – an effective and hardworking implementation team that truly cares about your project. You will need to specify your requirements to the SAP implementation team and based on your needs, the team can assist you in picking the right tools and approaches that will benefit your business. 
In addition to a team of experts, it is well advised to have a committed manager to oversee the implementation processes. This entails effective communication among the key players within your team and the business at large. Also, ensure that your implantation team has fool-proof change management strategies at their disposal. 
Finally, you will have to redefine your business priorities, objectives, and goals. This is bound to be a daunting task but it is essential for change and progression. It is wise to also determine key performance indicators (KPIs) and milestones to establish timelines and measure progress. 
2. System Installation And Configuration 
The next step is the implementation phase. Here, the team will conduct baseline configurations to ensure your new SAP processes meet your business needs. This helps to dramatically reduce and eliminate discrepancies from your blueprint. The team will also need to perform robust testing to assess the operation's success and highlight probable errors. 
The configuration of the baseline system will follow close behind. It is during this step that all project plan fine-tunes are done and all gaps found are eliminated from the business blueprint to ensure seamless SAP implementation. Any customization required can also be taken care of by the implementation team during this phase. Three key factors to keep in mind during this phase are – hardware requirements, system landscape designs, and software installation.  
3. Data Migration And Conversion 
Data migration and conversion is a very intricate procedure. One slip-up and your company could lose tonnes of data and ultimately the loyalty of its customers. Legacy System Migration Workbench (LSMW) is widely known as a tool that supports the transfer of data from non-SAP systems to SAP systems. This transfer can be one-time as well as periodic. LSMW also actively supports the conversion of data from the legacy system in numerous ways during migration. 
Data cleansing is the first step of conversion during migration. It is of vital importance because there is a high chance that incorrect data may be present within the migrated data set. Data cleansing through data transformation and data validation is by far a cheaper and more efficient method. This step will eradicate errors even though multiple sources of data are at play. 
4. Customization And Configuration 
Everyone enjoys experiences that feel personalized. S/4HANA implementation involves an entire phase just for customization and configuration. However, in the context of SAP, customizing is the process of adjusting the SAP software to the requirements of a business by tracing the organizational structures and processes of the company into the SAP system. The organizational structure includes the basic data information needed to be customized for the SAP implementation to be successful. It may not seem like a big deal but accurate customization is one of the biggest exhibits. 
5. Testing And Training 
Any freshly implemented software needs to be rigorously and thoroughly tested. The purpose of testing in SAP is to ensure that business-critical processes work and there are no gaps in the system. When a new process is set up, when an existing process is adjusted, and when SAP updates its system, testing happens at every stage. Testing prevents bugs from spreading, reduces developmental costs, and enhances performance. Testing paves a path for a sustainable way to approach planning, strategizing, and highly controlled execution and monitoring. 
Training of employees for the new installation is also very important. It is most essential to ensure that end-users of the software are trained adequately on how to effectively use SAP S/4HANA. 
6. Go-live And Post-implementation Support 
During this final phase, migration of all the data to the production environment's SAP systems is performed. All the data is migrated scrupulously to the new SAP S/4HANA systems. After this, the project managers will need to run frequent tests to check if everything works as expected. SAP systems are consistently supervised and optimized for better performance. 
Implementing a successful SAP S/4HANA system for your business goes beyond traditional methods; the last step in ensuring a successful SAP implementation is to create a highly reliable support team that can assist with any post-implementation issues that may arise. Aftercare is important and should not be underestimated. Your support team should monitor and rectify both major and minor errors during post-production.
Read more: Strategizing A Successful SAP S/4HANA Migration for Businesses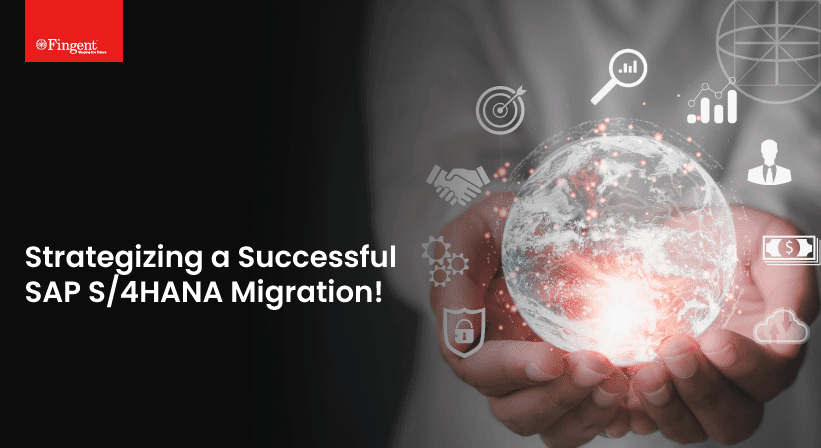 How Fingent Can Help
There is no doubt that implementing SAP S/4HANA is good for your business, but it is wise to be aware of some of the challenges that could come with its implementation. Disorganization, improper and insufficient preparation, complex data to be transferred in the source system, complex custom code, and lack of testing and validations – could hamper the successful implementation of SAP S/4HANA. 
Fingent can help. As a silver partner for SAP, we have the expertise needed to navigate all the challenges of implementation and help you make a success of it. 
Our approach unites the best of SAP Activate methodology with preconfigured solutions, focused templates, and a modular and agile framework. Our experts assist clients through every step of the implementation process and even provide excellent post-implementation support by monitoring performance, addressing user feedback, and providing any fixes if necessary.
Reach out to us and allow us to help you on your SAP S/4HANA journey.
Related Post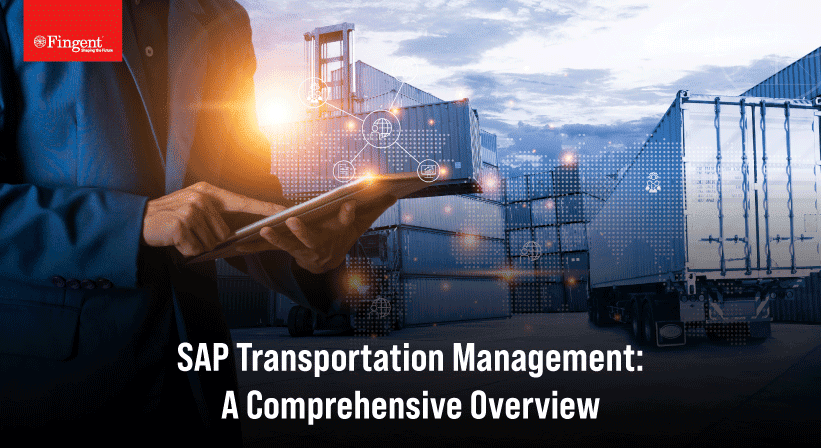 SAP software, as most of us know, is a tool……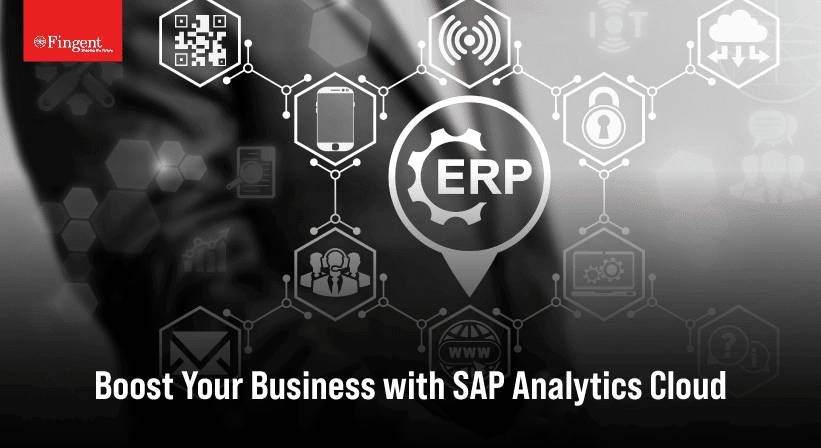 Regardless of its size, every business needs to work seamlessly……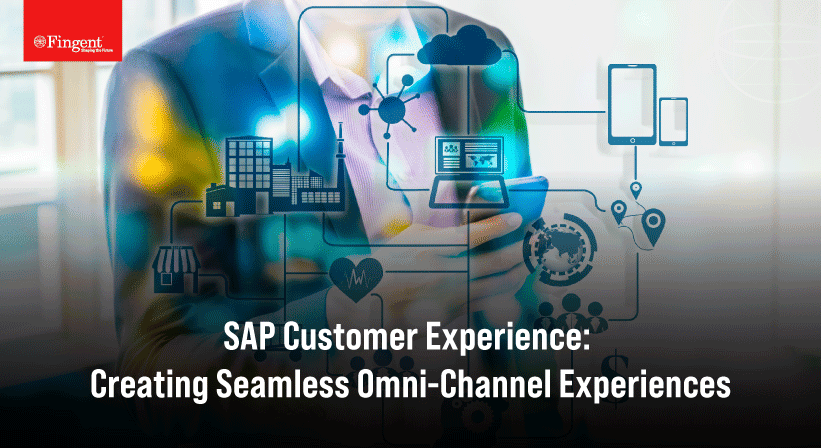 Businesses find themselves at a critical juncture as customer expectations……