Capitalizing on AI Chatbots Will Redefine Your Business: Here's How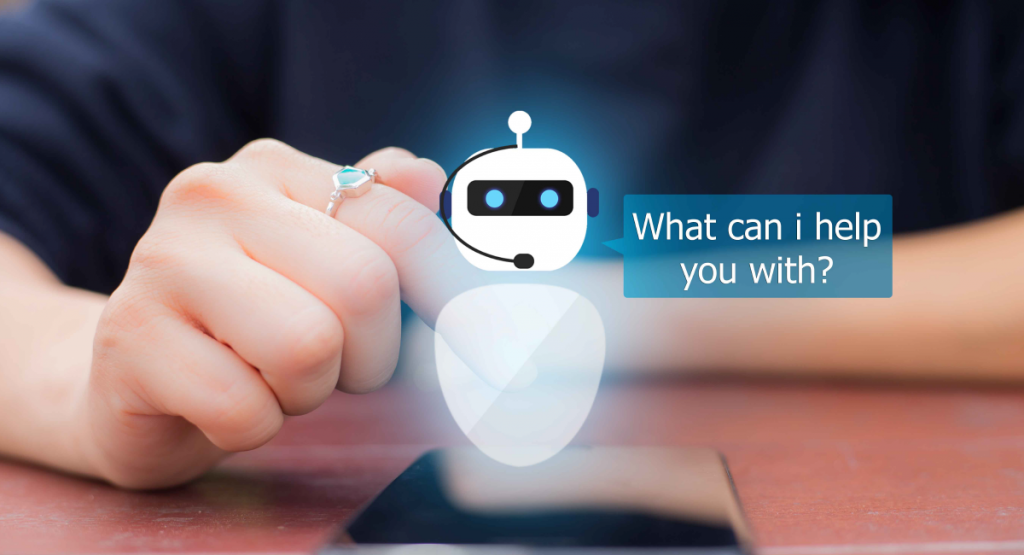 How relevant are chatbots in today's business landscape?
Apart from merely acting as conversational interfaces to deal with customer queries, do they help your business flourish with improved sales and new revenue streams? Yes, without doubt, and specifically if it comes powered by state of the art AI.
In this digital age, your valued customers are constantly on the lookout for personalized services. Structuring the experiences, chiefly customer service in a rather consistent and proactive way backed by data analytics will enable personalization on a much deeper level.
AI-powered chatbots will do that just one step smarter. Whether it's round the clock customer support or driving engagement with advanced analytics, chatbots will minimize the role of human agents and do away with contact centers for delivering an uninterrupted customer service experience.
The outcome: better engagement, reduced churn rates, and overall sales growth.
Thereby, capitalizing on chatbots has turned out the need of the hour, especially if you wish to deliver augmented customer experiences and automate several of your critical business functions.
As a solutions provider, we did experiment with chatbots upon the request of our client . After extensive consultations, Fingent developed an AI-enabled chatbot to foster an engaging learning experience for the students.
Related Reading: 5 Ways Chatbots Can Transform Your Real Estate Business
AI Chatbots Fulfill a Broader Role in Organizations
Besides customer support and engagement, chatbots can undertake several tasks that need consideration. Its key role, however, is to serve as a replacement for tasks deemed repetitive and time-consuming. These include:
Automating Repetitive Tasks
Repetitive tasks take up time and redirect your efforts from areas that demand more attention. Deploying chatbots is one way to automate a multitude of recurring business functions within your company. In customer service, chatbots can readily take over the process of engaging basic customer inquiries round the clock and automatically redirect more complex interactions to human agents. AI bots also enable automation into your organization's IT helpdesk to instantly provide answers based on your employee queries or FAQs. Besides, it can even offer IT support like a password reset without the need to consult with the IT team.
Our work with the client yielded a similar AI chatbot dubbed as a "virtual teaching assistant", which allowed the students to interact, ask queries and get the relevant teaching materials, syllabus and schedules related to their curriculum 24/7. Thereby it serves as a replacement for the primitive methods utilized like forums where the instructor would need to answer a particular question several times repetitively.
Streamlining Lead Generation
As a salesperson, you may find it difficult to move customers through the sales funnel. With incoming cold leads, the process requires a coordinated approach to obtain successful conversions. You can assign chatbots to take over this process since they are more capable when it comes to creating engaging customer experiences. By analyzing the communication flow, chatbots deliver an interactive experience for active engagement, have quicker response rates, facilitate a friction-free experience and are available throughout the day.
Besides, AI chatbots rely on data leftover from previous customer interactions, which helps you better understand customer preferences and tastes, thereby helping out target future communications and recommendations that are highly effective in transforming and converting the potential cold leads into actual customers.
Gathering Details for Lead Targeting
Incoming leads never wait for your time and may bounce back if they find no signs of engagement. If you are away or the helpdesk personnel fails to respond, an alternate strategy is to collect basic details from the incoming leads to follow back at another convenient time. Gathering basic details from initial conversations like the client company size, budget or whatever the salespeople collect with their usual template from incoming leads is a routine task that might be tiring for your sales personnel.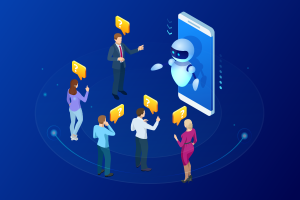 Assigning a chatbot to do this task is a good way to make sure all the key details from incoming leads are collected and stored for later reference. Chatbots can engage with multiple leads at any time of the day and give them a consistent experience throughout, which sets the initial stage for successful conversions.
However, it does in no way imply that human intervention is to be completely left out. There is always the risk of possible mistakes made by the chatbot that will result in losing your potential leads. Certain measures like handing over the process to a human agent at the right time for taking charge over the lead conversion process should strictly be incorporated into the bot's layout.
Substituting Contact Us Forms
Whether it be a standard contact form for business inquiries or feedback form or even surveys regarding a particular service, chatbots can take over the process and seamlessly guide the user through the process. Most websites still use forms containing multiple fields that must be manually filled with information, which is annoying to most users and thus indirectly contribute to rising bounce rates. The data obtained from contact forms are crucial for companies to create individual customer profiles for reorienting their services for the better.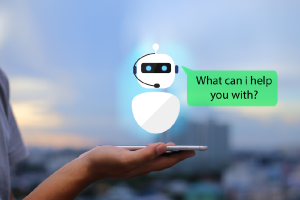 AI bots, on the other hand, eliminate the need to manually enter information in the required fields by replacing it with engaging conversations. By gathering all the details concerning each customer that it engages with, an AI bot can gather data needed for the forms through initiating natural conversations. Besides, an intelligent chatbot can prolong the conversation and obtain more data from a customer as well as even try guiding them to other services/product landing pages, which is not possible through a generic form. This ultimately saves your customer's valuable time and boosts engagement, which reflects back through increased conversions.
Related Reading:  Industry experts weigh in on the adoption of AI and ML in software development
Chatbot Building and Integration Platforms Keeps Multiplying
It is now far easier to build and deploy chatbots thanks to the wider availability of chatbot development and publishing platforms. Both serve as tools and applications designed to create, test, train and deploy chatbots for use across varied business front-end operations. Understanding the slated differences between the two is vital.
A chatbot development platform is a tool or application used to build a chatbot from scratch. Using a bot development platform gives developers more room to add extra functionality into the chatbot like machine learning, API integration, and conversational flows.
Some popular enterprise chatbot development platforms include:
IBM Watson Assistant

Microsoft Azure Bot Service

Google Dialogflow

Facebook AI

Chatfuel

Botsify
Chatbot development platforms come in two types:
Non-coding Chatbot Platforms
Platforms that do not require any first-hand coding knowledge. It's pretty basic and even novice programmers can start building their own chatbots using various features like drag-and-drop interfaces and other built-in resources.
E.g. – Chatfuel, Botsify, Flow XO, KITT.AI
Coding Chatbot Platforms
Platforms that require little or intermediate coding knowledge and skills. Comes integrated with a wider array of technological frameworks giving developers an edge when it comes to creating remarkable conversational interfaces inbuilt with AI. Coding development platforms chiefly find use in creating intelligent bots with extended capabilities and integration into CRM or other systems in an organization.                                           
E.g. – IBM Watson, amazon lex, Wit.ai, Dialogflow, Microsoft Bot Framework
Building Chatbots from Scratch
You can also build a chatbot without depending on any platform. This would require specialized coding knowledge and skills to use development methods that include deep learning, Python libraries like NLTK, sci-kit learn, etc. Here, the development team will have total control over the bot's learning curve.
Related Reading: Chatbot Security Measures You Need To Consider
Chatbot Publishing/Integration Platform
A chatbot publishing platform, on the other hand, is the medium through which the chatbot is made accessible to the users.
A few examples are:
Your business website/ web application

Facebook Messenger

WhatsApp

Instagram

Telegram

Intercom

Twitter

Slack

Tumblr

Skype

Google Assistant

Siri

Alexa
We chose IBM Watson to create and deploy the bot for our client owing to the robustness, scalability, multi-language support and natural language processing capabilities of the platform.
After settling on a development or publishing platform, obviously, the next thing when it comes to creating a chatbot is to ensure that it contains all the elements that make it intelligent and conversational. The key aspects that round off a chatbot should be well defined beforehand so that it remains beneficial to you and your customers.
The Prerequisites of Building an Enterprise-grade Chatbot
Getting started with building a chatbot require a coordinated approach. First and foremost, you should remain clear of the intention behind deploying a chatbot. Will your business really be better off by deploying a chatbot? What function do you attribute the chatbot to take up in your organization? Is it a replacement for customer service across various user touchpoints or in a broader sense, to automate several key functions of your business like HR or sales.
Whatever the use case may be, there exist several key attributes to adhere closely when building a chatbot. As the technology partner for our client, our work with AI chatbots did present us with an entirely different note on the how-tos of building and deploying chatbots having remarkable conversational interfaces. Out of these takeaways, here are some noteworthy points to take care while building a chatbot for your business.
Design a Fluid Conversational UI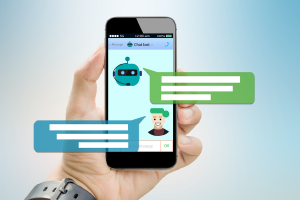 A well structured conversational UI stays at the core of any chatbot program. A sound conversational interface delivers a truly frictionless experience for the user across different touchpoints where it is deployed. By using an interface centered around language, conversational UI brings more ease and proximity in the interactions between the chatbot and its users than what is obtained through syntax-based commands or icons.
Pinpoint the Target Audience
Defining the target audience, which the bot is intended to serve stays in line with the actual purpose that the bot will serve. To do that, you should begin with clustering the targeted group and then bring into the picture their needs and expectations. The bot's persona and abilities should remain in sync with the needs of the target audience, whether it is answering basic queries or guiding the user access services, making purchases, provide information, etc.
More importantly, the age group which the user category belongs also have a determining role since it helps structure the interactions of the bot in such a way so that it remains consistent with the age of the user. For a target audience well beyond 60+ years of age, the bot should engage with them differently than they would do to a teenager.
Apply Domain Knowledge or Specialization
Domain knowledge roughly translates to the knowledge and deep understanding of a specialized field or discipline. When applied to chatbots, domain knowledge brings a sense of purpose regarding the function that it is geared at whether it be assisting your customers to get answers to their inquiries or with lead scoring for guiding customers through each step of the sales funnel. It is actually learning, training and understanding through every interaction or task and then iterating for rapid improvisations in engagement and functionality.
Provide a Distinct Personality
Building chatbots devoid of any personality traits make it dull and robotic, which never interest the user to take any action, least create trustworthiness. Giving a distinct personality into the chatbot that you build remain pivotal as it represents your company's unique branding to the customer first hand and creates engagement on a personal level. Weaving the personality based on the target customer that it serves, alongside giving it personality traits like a sense of humor, wit or even sweet sounding contributes significantly in providing a delightful customer experience.
Enable Quick Transfer to Human Agents
Bots, however, advanced they may seem with AI and NLP can at times remain incapable or even falter when engaging with customers. Switching to a human agent at the exact time is one way to prevent your customers from getting frustrated and leave while still providing the assistance that they seek. When designing a bot for customer service, it is mandatory to put into place the procedures that ensure a seamless transition to a live human agent whenever the customer becomes irate or dissatisfied with the bot's interactions.
Acknowledge the User at Every Input
While designing the bot, it is downright important to add a built-in response mechanism that automatically acknowledges every single user input. When a user types in a query or for other information, the bot should first recognize the input and give immediate feedback. Failing at this can leave the user uncertain whether the bot has actually understood the given input. By creating a means to recognize the user input through a return message or greeting, the bot will appear more engaging and human-like to the users.
What to Avoid when Designing a Chatbot
Building a chatbot step by step can turn futile if one fails to understand the specific things or mistakes to avoid. Being a challenging process, bot development comes with its own pitfalls extending into every stage of the building process right from conception to maintenance, which is something developers need to be aware of.
Here are some of the common mistakes to avoid while designing a chatbot:
Avoid Conversational Roadblocks and Looping
In certain situations, a chatbot can fail to provide answers to the user and would end up repeating the same responses over and over thus creating a loop. If not dealt with immediately, such conversational loops can frustrate the user causing them to exit. Besides, such roadblocks leave the user unable to continue with the chat thereby prompting them to refresh the conversation and start everything from the beginning.
When designing a chatbot, it is downright important to eliminate any instances of looping with the exception of feedback loops by rigorous testing before it is made available to the users.
Beyond that, a chatbot should never force the user to repeat or structure the questions differently in order to understand the intent. Rather, the chatbot should be able to understand all the different types of questions and not just the samples it was trained on to provide the right answer.
However, confirming if the provided response was helpful to the user is a good way in which the chatbot would be able to learn and evolve over time. Rigorous testing to cover all possible chat flows of the user will help you avoid such instances of roadblocks and looping.
Missing Out on Testing Prior to Release
Failing to subject the bot to several phases of testing is one thing to avoid when building chatbots. Testing a bot for any discrepancies can help identify potential bugs or errors that affect the quality of its interactions. The testing phases go through the developer, functional and user aspects to assess the speed, accuracy, intent, and conversational flows of the bot for making it flawless prior to release.
Drag and drop bot development frameworks may work easy but comes with severe limitations. That does not mean settling on a coding platform to start building your bot from scratch, which has its own drawback of higher turnaround times. The right approach is to opt for a framework that balances all these features with the ability to customize them depending on the task. Bot building frameworks like IBM Watson contains a mix of the two and is preferred over basic builder platforms.
Poor design accounts for several issues that may crop up once the chatbot is deployed and made live. It may lead to inconsistencies in the interactions, forcing users to exit causing an increase in bounce rates. Bad design contributes to a cluttered user experience that interferes with seamless navigation through the predefined conversational flows. Understanding the scope of the bot and then working on building a hassle-free interface can resolve the issue.
Elements that Define the Brain of an AI Chatbot
In a chatbot, certain elements present commonly dictate the functioning and help the bot understand the user input to provide the appropriate answer. The concept guiding all chatbot building platforms is to train the bot using Q/A pairs as represented by the following elements:
Intent – Identifying the intention of a user query
Entity – Identifying the entity in the user's intent to understand the intent further
Dialog – Response provided to the user for the identified intent and entity
To better understand the intent, entity, and dialog, consider a chatbot integrated with Alexa at your home.
Turn off the Lights, Turn off the Music, Turn off the TV are all user commands with the same intent – "Turning Off"
Lights, Music, TV are the entities based on which Alexa decides what needs to be turned off.
The response Dialog from Alexa would be entirely dependent on the intent and entity, which produces the following output – "Hi, turning off music for you."
Deviating from the conventions governing the functioning of rule-based bots, AI chatbots goes an extra mile when it comes to the quality of interactions. Put side by side, it is easy to distinguish between an ordinary bot and an AI customer assistant.
The former is severely limited in functionality and lags behind when it comes to creating engaging customer experiences. The latter is more adept at interacting with multiple customers and delivers human-like conversations by wrapping a layer of personalization.
Besides, AI bots contain a few extra elements, which gives them their natural conversing abilities and customer service automation capabilities such as:
Natural Language Processing (NLP)
Natural language processing gives chatbots the ability to carry on natural conversations with humans. It enables the bot to interpret the user input and provide responses accordingly. An NLP enabled bot can seamlessly understand the intent, entity, and context of the user commands to render accurate matching responses that carry on the conversations in a smooth flow free from any interruptions.
An intelligent bot derives its ability to instantaneously supply information to every user request while moving through the sense-think-act cycle using a knowledge base. Simply put, a knowledge base acts as a repository for the trained data sets and the data gathered by the bot through every user interaction. This accumulated data acts as a source for the bot to pick the relevant information upon request as well as to multiply its learning capability.
Quick and After-hours Support
Anytime engagement is possible with an AI-based customer assistant owing to its round the clock availability. Engagement must happen at any time of the day whether human agents are behind the desk or not.  AI customer assistants can reach out and retain customers at any given time thus minimizing or eliminating the chances for any miss outs. Even after elapsing conventional working hours, an intelligent bot can provide constant after-hours support to field multiple customer inquiries for acknowledging their requests/queries.  
Services tailored to individual needs have ratcheted up in demand. AI bots can do well to provide the user exactly what he/she needs by creating highly personalized experiences. Getting acquainted with a user and gradually moving up the level of interactions into a more personal level makes the customer feel valued. One way chatbots do this is by recalling the specific context derived from previous conversations.
Ideally, a well-designed chatbot should able to look back on the data trails leftover from previous user interactions to minimize the need for the user to repeat the things that they have already mentioned before. By training the bot with relevant questions and leveraging user data from past interactions will spruce up the interaction level and usher in truly personalized experiences that trigger successful conversions.
Chatbots Finds Application in Diverse Areas
Chatbots make it easier to get a specific task done. There is no need to have a separate app since it is possible to ask the bot directly via any messaging platforms that it is compatible with. Besides automating customer service, chatbots have acquired a renewed role and have forayed into several areas linked to our lifestyles. Its applications have broadened from pushing content to making payments, getting recommendations, etc. Some of these include: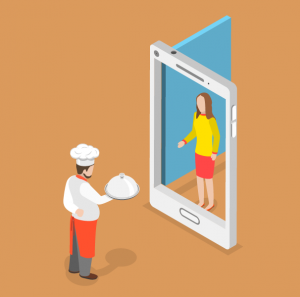 Ordering food from your favorite restaurants is easier with chatbots. Major fast food chains have already deployed chatbots that allows its customers to place orders by initiating conversations. Its relatively easier and do away with the need to have a separate app. A user can order food directly by asking the bot, which will then easily guide through the rest of the process like showing up the current menu, finishing with the payment and tracking the delivery status in real-time.
Whether getting reservations for dinner at your preferred restaurant, to booking flight or movie tickets, chatbots can turn it simpler and interesting. Rather than having to go through an app and tediously follow around, a chatbot delivers a hands-free experience (if the bot supports voice commands) or a minimal interface to quickly search, compare and book tickets all via natural conversations.
Curated content is on the rise and chatbots can help with the filtered dissemination of information based on user interests. Top media and news organizations are now integrating chatbots across popular messaging platforms like Facebook Messenger to deliver content like news, insights, blogs and how-to guides by understanding user preferences. Users can get the latest content right away by conversing with the bot without installing separate apps or searching the web.
Chatbots integrated into e-commerce platforms can guide customers to make informed decisions related to their purchase faster. It enables a more convenient shopping experience as customers can search and shop by conversing with the bot via text or voice. The use of conversational assistants in such shopping portals will give rise to improved personalization of their services, which ultimately adds to customer satisfaction and help them get the right products meeting their wants and needs via recommendations.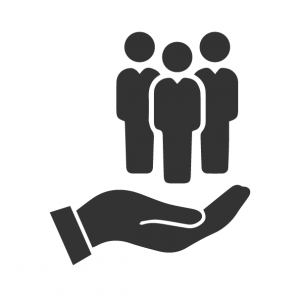 As organizations are increasingly lean towards a data-driven approach, chatbots have found immense scope and application in departments like HR. Rather than putting people behind painstaking hiring processes like candidate screening, a chatbot can very well take over this task to reduce the burden and thereby free the personnel for attending other crucial functions. Moreover, getting a chatbot to partly handle HR will also assist with fielding basic inquiries made by the employees thus giving way to quicker response rates and more convenience in the process.  
We did work on an internal chatbot for automating a few of the functions related to our HR department. Already in use, this chatbot is successful in providing assistance to the HR team by giving first level support to the employees around the clock in areas like onboarding, circulating training documents, and employee assessments.
Will Chatbots Ever Replace Humans?
With Gartner estimating that 25 percent of all customer service operations will take place through virtual customer assistants (VCA) by 2020, it is without a doubt that chatbots and AI will positively disrupt how organizations deal with their processes and operations. Research into its potential value reveals that chatbots alone can help businesses save about 30 percent on customer service costs. Besides, the advancements in the field have elevated human-computer interactions to new heights, where the lines have started to blur.
So, will chatbots eventually do away with the need for human skills and labor?
The answer:  No.
Infrastructure capabilities needed to implement AI is coming together at a faster rate than expected. Soon, AI will be an integral part of everything that we do and eventually take over most of the activities that require human ability today. Just like every other transformative idea, AI is a double-edged sword that can be used for the good of mankind or for destructive purposes. It is very important that we aim at regulating AI and start working on new social contracts as machines will start producing everything that we need to live our day-to-day life.
Varghese Samuel, CEO & MD, Fingent
Chatbots are never intended as a replacement for human skills. Its fundamental role, however, is to serve as a means to augment the human skills in whatever function that it takes up, whether it is in personalizing customer service or automating certain areas of your business like HR, sales, marketing, etc.
Call centers or other organizational front-ends cannot function without adequate backends in the form of human agents. Besides, achieving true human-like conversation is still miles away and may very well turn out an unrealizable prospect. Considering the high efficiency of chatbots in handling certain tasks, it can function better on a limited scale rather than taking over entirely. Meanwhile, giving a bot full authority over specific tasks does possess security risks that may negatively affect your organization.
Moreover, human skill is still and will be in the future an indispensable irreplaceable element. This also means that none of us need to worry about AI bots being an existential threat to our jobs. Rest assured, AI will never completely replace humans in the foreseeable future.
Embracing AI chatbots has the potential to redefine your business in significant ways. From enhancing customer support to streamlining operations, the benefits are immense. Unlock the power of AI chatbots for your business today. Contact our custom software development company to explore the possibilities.
Related Post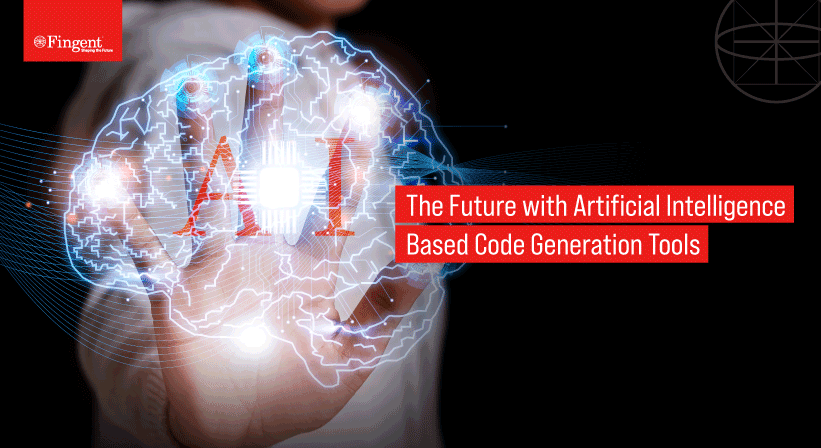 We currently live in the eon of Artificial Intelligence. Whether……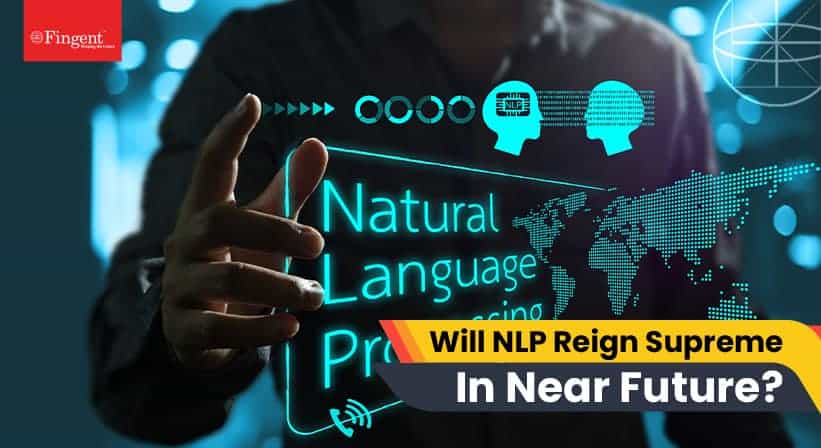 "The human language, as precise as it is with its……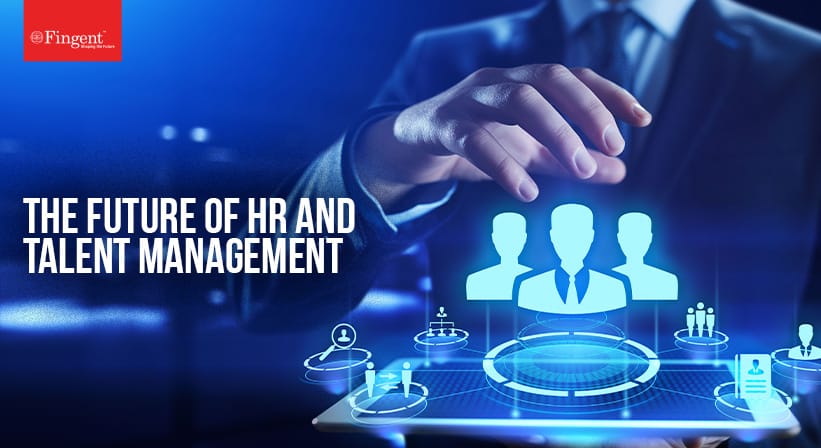 The entire world is grappling with the scare of the……