How Odoo ERP Simplifies Sales Management in Your Organization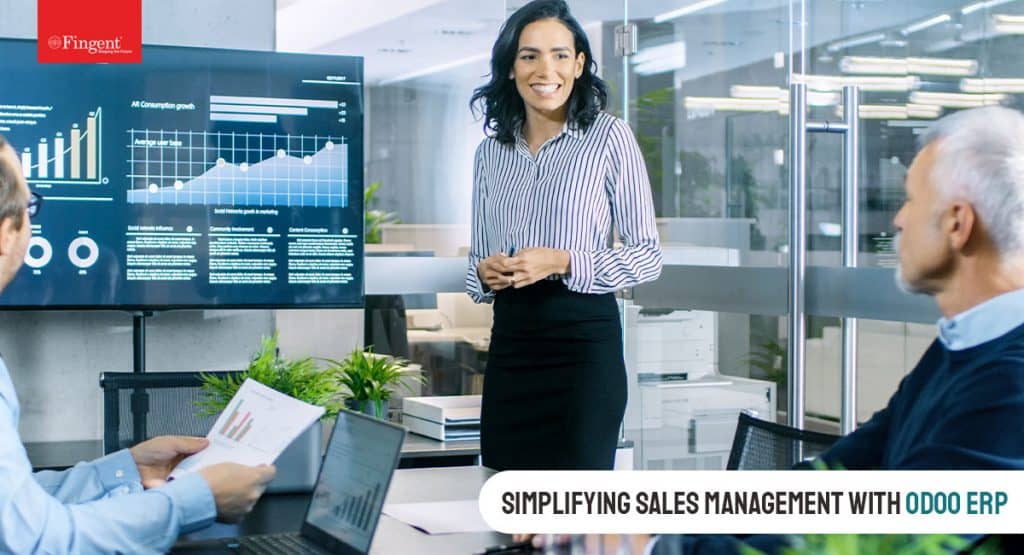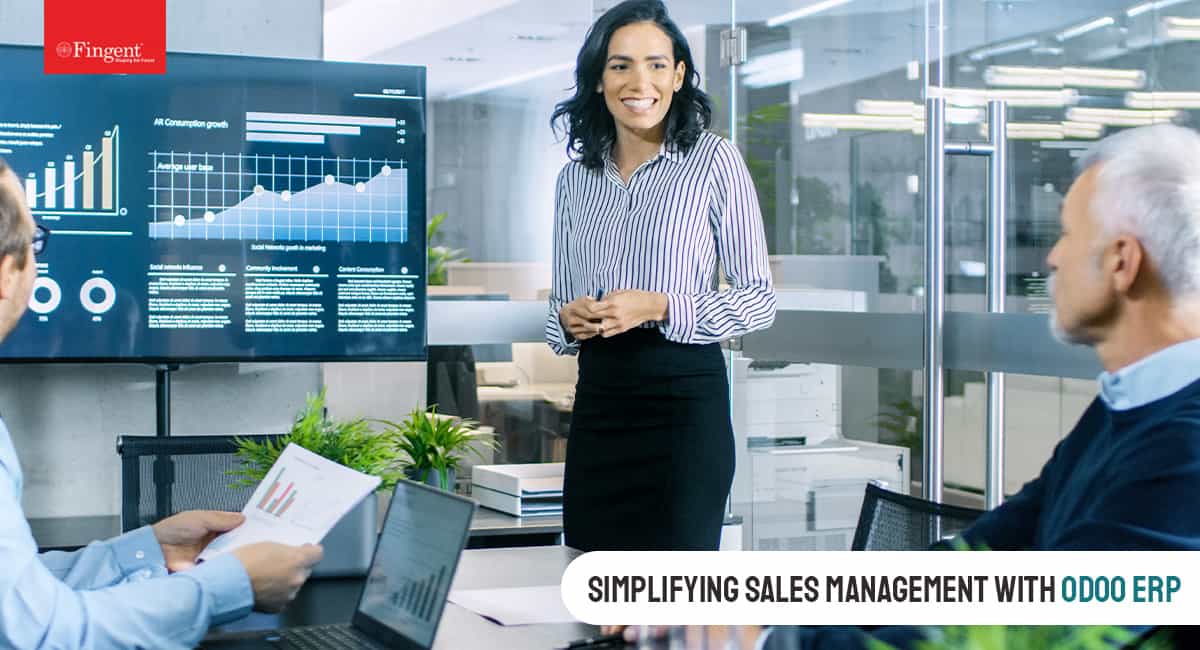 Odoo ERP Implementation for Sales and Revenue Optimization
Pandemic or no pandemic, businesses are facing intense competition in the market. To stay competitive, your organization must think strategically before every move. This is especially true when it comes to sales and marketing. Ask yourselves these questions: Are your projections based on assumptions rather than figures derived from an analytical perspective? Does it take an awfully long time to reconcile your finances at the end of the month? Are you struggling to keep up with a surge in order volumes, which leads to disgruntled and dissatisfied customers? Is your inventory a royal mess? If your answer is yes to any of these questions, then your business needs an ERP system! With its vast suite comprising over 40 business productivity applications, Odoo ERP provides a smoother and simpler way to run your business.
The range of business apps offered by Odoo is highly comprehensive, fully-integrated, easy to use, and supports numerous different industries. Fingent, utilizing its partnership with Odoo ensures their clients are leveraging one or more apps from Odoo to boost their business efficiencies. 
This article will highlight the challenges you may be facing in sales and marketing, and help you see if Odoo ERP can be a solution. 
Challenges in Marketing and Sales
Sales and Marketing play a vital role in your business, whether you are a B2B or a B2C company. Here are some challenges that could be an indicator that something is amiss and that you need to take action asap. 
1. Different processes to handle different tasks
Is your company using different types of software to record, track, and process information? If so, it can result in inaccurate sales data. Not having the accurate and latest accounting information can have an impact on everything from market budgets to payrolls. 
The good news is that the Odoo ERP software can integrate these systems so that all business functions stay connected to a single database. This will ensure you get accurate, real-time data when required. This can also free up your staff so they can concentrate on helping the business grow even faster. 
2. Finance reconciliation is a laborious process
Perhaps your accounting team is spending hours cross-posting information, rekeying numbers, or reconciling data manually. Odoo ERP can make a big difference here. It can automate process transactions and generate audit trails and financial reports. This can greatly simplify period-end closings.
3. Reconciliation of data takes too long
Finding average sales margins or other metrics might be a daunting task for companies that have isolated systems or work on spreadsheets. Thankfully, the Odoo ERP solution can give a holistic view of your business operations so that your staff can get accurate information to accomplish their jobs more effectively. 
Read more: 5 signs which imply that your business needs Odoo ERP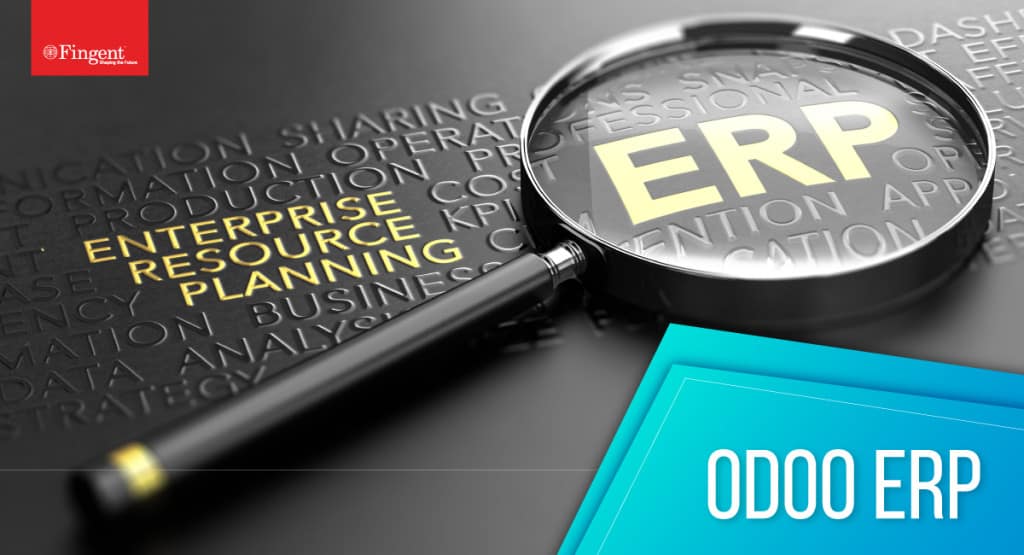 How Can Odoo ERP Assist Your Business Gain?
Odoo ERP provides more than 5000 modules. These can help you accomplish all your business tasks efficiently and successfully. Since it is an open-source ERP platform, it can fulfill all business requirements. Odoo is API-friendly. Hence, it is easy to implement and integrate with your other business applications and modules.
Odoo has a modular structure that allows for phased implementation. Implementing one module at a time helps your organization test the functionality of that module before implementing the rest. This saves a considerable amount of time and resources. Also, with Odoo development, you can avoid licensing costs. Understandably, this enables businesses to invest for future customizations. 
Fingent's new plugin facilitates the scheduling of Zoom meetings from Odoo!
Check out our Odoo Zoom integration module launched in Odoo Apps Store.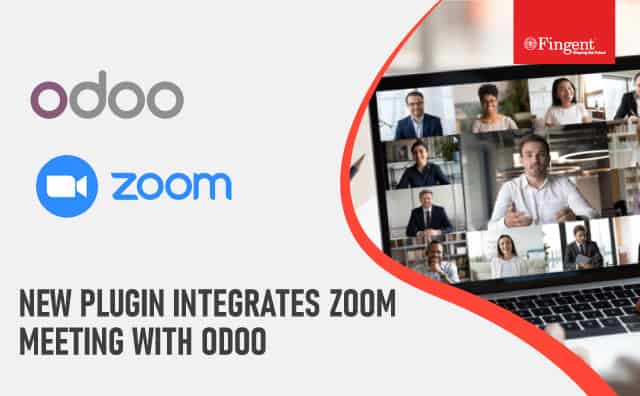 With Odoo you can:
View complete details of sales order and sales management in real-time with the help of a single software application.

Track the future profitability of your organization based on the analytics of current production and sales.

Make quick and informed decisions with the help of sales reports. These reports help you forecast the product demand for the future.

Decrease the time that takes to manage the sales process. 

Manage the entire sales order lifecycle with the help of post-sales activities. 

Minimize the delivery time.
Read more: 5 Salient Features of Odoo that Make it a Reliable ERP for Enterprises 
In What Ways Can Odoo ERP Help?
Odoo ERP is a customizable platform. It enhances sales and marketing and thus drives growth. It can help in:
1. Managing Sales 
Odoo makes it easy to manage and categorize sales orders into a well-structured and hierarchical system. It allows you to create fresh orders as well as review existing ones.
2. Point of Sale or PoS 
Odoo can optimize the Point of Sale management that includes various processes like invoicing, cash registration, and inventory. 
3. Customer Relationship Management
The customer relationship module (CRM) of Odoo helps you manage business activities, cash opportunities, solve bug-related issues, and focus on leads. With the help of this module, you can automate most activities like streamlining communication. It also allows you to prioritize your work.
4. Easy Warehouse Management 
Odoo can support the management of multiple warehouses and stock locations. You can easily and quickly define inbound, outbound, and stock locations for each of those warehouses. 
Read more: How your online store can benefit from Odoo ERP integration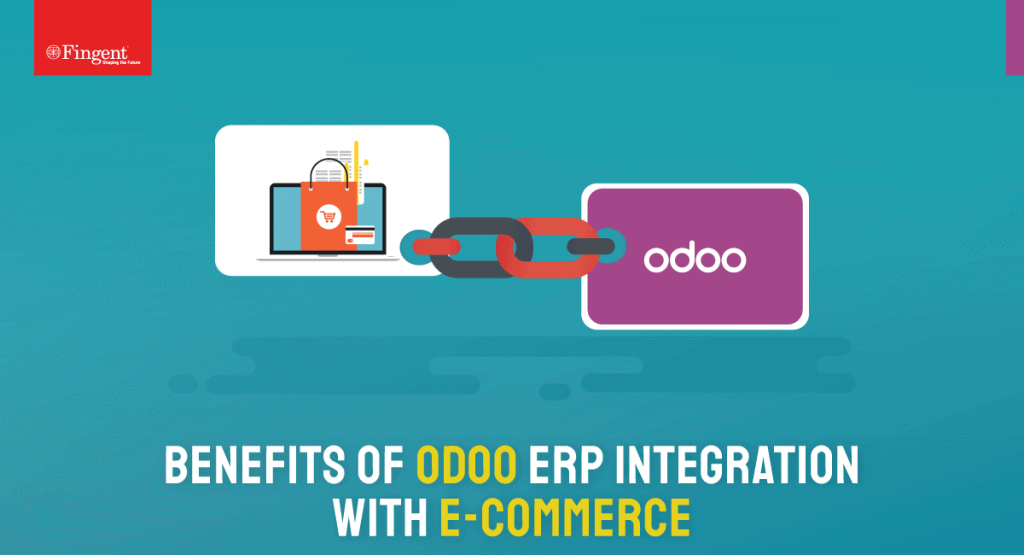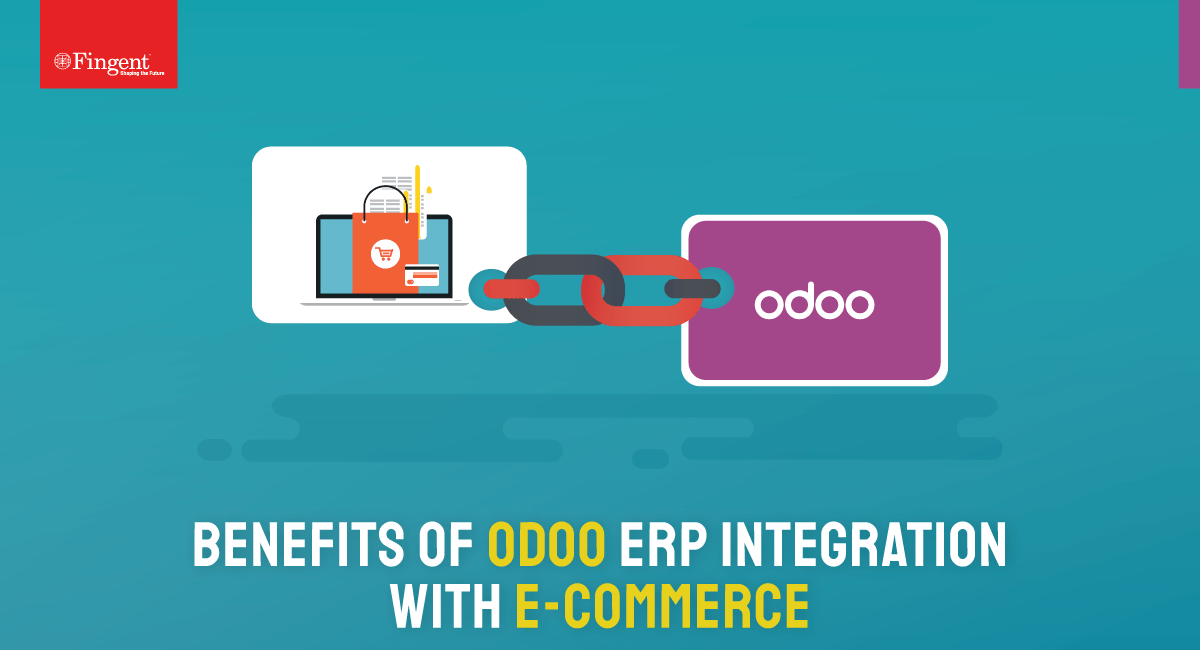 5. Purchase Management
Odoo ERP makes it convenient to monitor the quotations from the suppliers. You can effortlessly convert those quotations into purchase orders.
6. Enhance Manufacturing Process
Odoo helps you to streamline the manufacturing process and its management. It can simplify the process of planning and speed up the process of manufacturing. 
7. Generate More Leads 
Odoo website builder provides a wide range of preferential options. Most importantly, it provides useful features for sales and marketing that include drag-and-drop and call-to-action buttons. Also, a client's proposal for a project is directly stored into the Odoo sales app which can be retrieved anytime.
8. Project Management
Odoo ERP makes project management simple yet more efficient. You can track the status of the project in real-time. Additionally, it allows you to categorize the project into sub-tasks and assign it to different employees. No longer do you have to worry about missed deadlines because Odoo's calendar helps you to keep a track of those stringent deadlines. 
9. Automation 
Tasks such as sales order and invoice generation of Odoo ERP system allows you to automate manual tasks with zero or minimal errors. Such automation lets your staff focus on more important aspects of business growth.
Read more: Top 5 Open-source ERP Systems for Medical Equipment Suppliers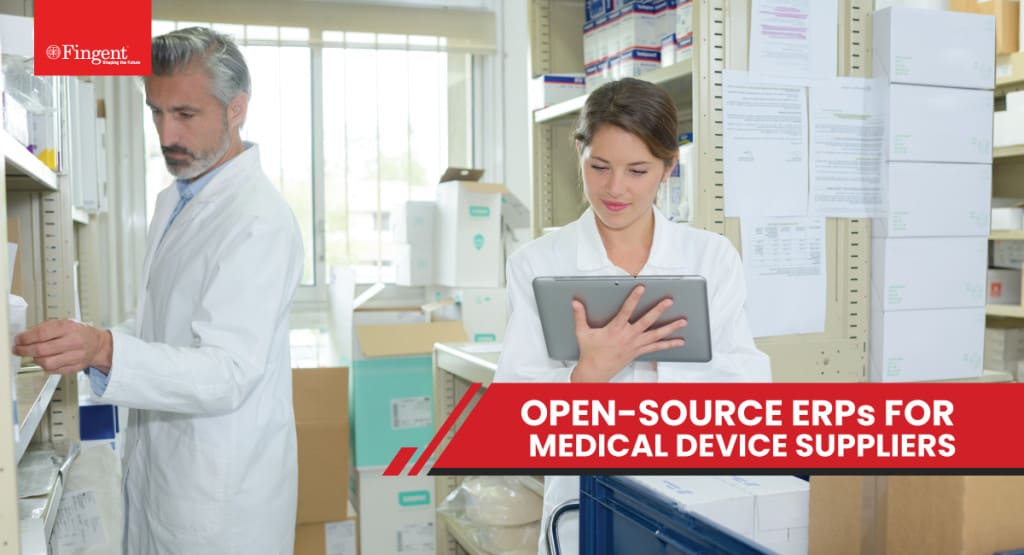 The Bottom-line 
Integrating systems and maintaining them with security updates could seem like a herculean task if your business is working on multiple orders. It can become a complicated and costly endeavor to maintain outdated versions of business software. Fortunately, Odoo is being updated continuously for higher performance and improved scalability. It allows you to match the market's competitive scenario by implementing end-to-end ERP. 
In more ways than one, the coronavirus pandemic has pushed us to live and perform without any excuses. We can perform well when we learn to live with technology. Odoo ERP can help your company make profits now and in the future. Fingent has hands-on expertise in the consulting, implementation, and customization of Odoo for clients globally. Give us a call and we will be happy to help you understand and implement this solution for your business. 
Related Post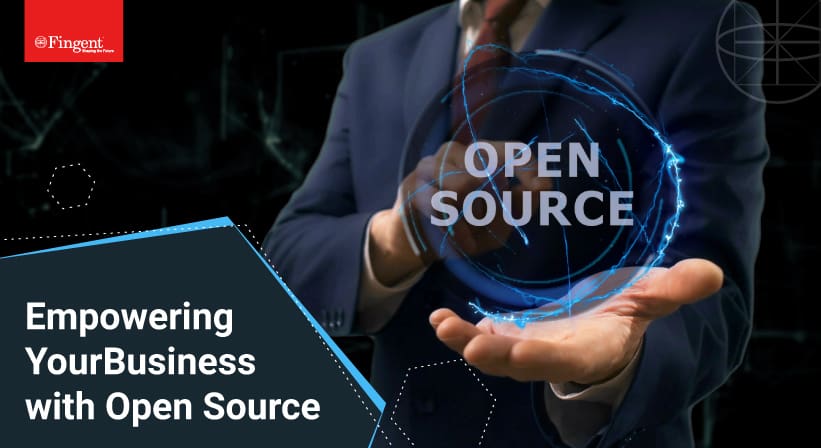 'There is success through many advisers.' This ancient proverb has……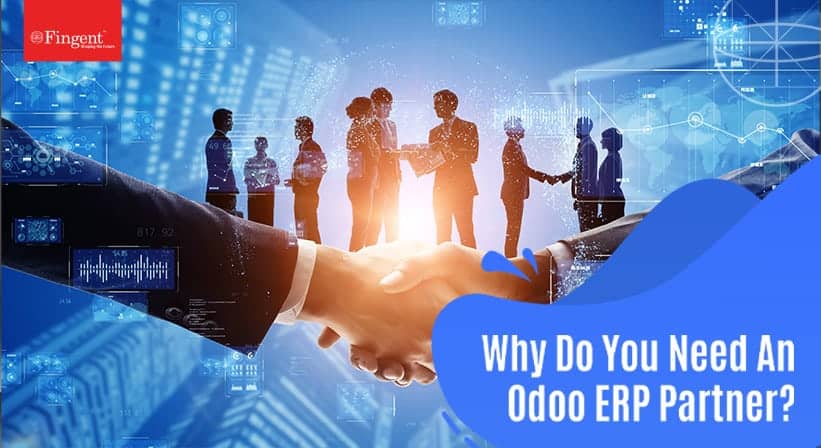 It's time to load up your arsenal. Why? Because it's……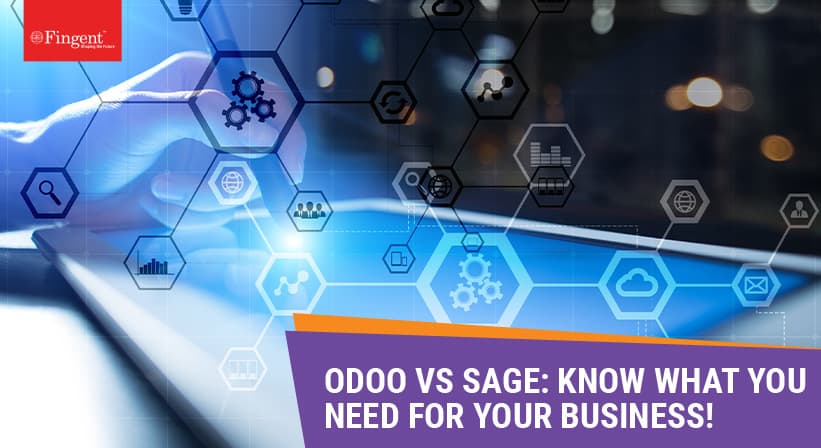 Enterprise Resource Planning (ERP) software helps keep track of your……