Top 5 Open-source ERP Systems for Medical Equipment Suppliers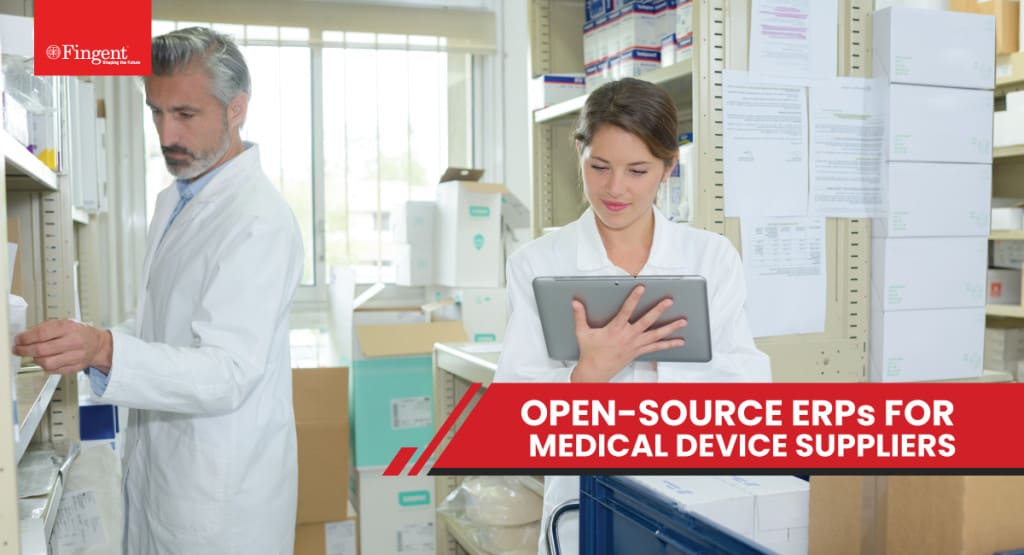 A list of 5 popular open-source ERPs that support healthcare equipment suppliers
The global healthcare expenditure is anticipated to rise at a CAGR of 5% till 2023. The healthcare industry can, therefore, look at a bright future. Medical equipment suppliers have to deal with various challenges. They have to ensure that all products comply with the regulatory guidelines, are of high quality, and are entirely traceable. Robust ERP systems can help medical equipment suppliers to gather insights from data to make quick decisions. Let's take a look at some of the open-source ERP systems out there that are suitable for SMEs.
1. Odoo ERP
Odoo is an open-source ERP platform that allows ease of deployment. This is specifically helpful for SMEs that do not have dedicated IT infrastructure. The flexibility helps integration of different business processes and systems. Odoo for medical equipment suppliers is a comprehensive ERP solution that helps manage financials and operations with ease. 
The core modules of Odoo like Accounting, Project Management, and Inventory Management make it suitable for medical equipment suppliers. Developers can create custom third-party apps to meet the specific needs of a medical equipment supplier. Odoo offers more than 10,000 apps to meet most business needs. Fingent is an official partner of Odoo with years of experience in implementing, customizing, and providing consultation for clients. As an Odoo development company, Fingent has catered to the needs of various customers and streamlined their operations. Our motto of increasing efficiency and ease-of-use has made us a popular choice among various organizations for Odoo implementation requirements. 
Read more: 5 Salient Features of Odoo that Make it a Reliable ERP for Enterprises
2. ERPNext 
ERPNext is a contemporary ERP solution that allows you to focus on delivering medical equipment of high-quality by effortlessly managing your supply chains. It enables you to intelligently track orders, monitor stock levels, implement promotions, and minimize errors in inventory sourcing. You can leverage the numerous built-in integrations offered by ERPNext and start supplying in no time. With ERPNext, you can have real-time updates on the movement of equipment, control equipment transfers within different warehouses, and generate required reports quickly and easily. You can also create your customized software on-the-fly without any code. 
3. Epicor 
Medical equipment suppliers have to deal with difficult delivery timelines, complicated pricing arrangements, unique inventory, oversee seller agreements, and concessions. Epicor ERP solution enables you to carry out all your operations with ease. The Epicor Prophet 21 ERP is specifically designed for supply and distribution. This user-friendly ERP system can help suppliers maximize profits and scale without limits. Epicor allows you to integrate all your business applications with RESTful API. You can also automatically manage your warehouses with Epicor Prophet 21. This helps in the smooth running of all processes in your warehouse. This, in turn, improves precision enabling you to provide better services to your customers.   
Epicor Commerce Connect helps you to create and maintain an online presence which is the need of the hour. The increased visibility across the supply chain helps medical equipment suppliers even forecast demand. 
Read more: ERP or Digital Transformation: The Best Technology Solution For Your Enterprise
4. Microsoft Dynamics 365
Microsoft Dynamics 365 combines the best practices of Microsoft's ERP, CRM, and BI solutions into a single product that is cloud-based. These features enable the system to scale and grow along with your business. Capabilities like Material Resource Planning and Vendor Self-Service Help minimize vendor lead times and inventory carrying costs. The fully automated warehouse management system (WMS) helps optimize your warehouse space, labor, and resources. 
Microsoft Dynamics 365 gives medical device suppliers full visibility across the entire supply chain and the ability to track information and job at all touchpoints. This helps improve efficiency, reduce expenses, and promote smooth communication within different segments of the medical device industry supply chain. As a medical device supplier, you need to understand who has purchased the device from you and whether it has come back for service. You have to take information from different systems and combine those to give meaningful reporting. You also may have to rework your inventory according to changes in regulations. Microsoft Dynamics 365 allows you to be unique in the medical device industry because that's what gives you the edge.
Read more: ERP E-commerce
5. Oracle NetSuite 
Oracle Netsuite is proven to be a very mature SaaS solution that brings in next-level integration and seamless nature to the table. Though NetSuite is ideal for SMEs who can leverage the relatively low-cost entry point, many enterprise-level companies are also considering Netsuite due to the scalability that it provides. Oracle NetSuite helps medical device suppliers to react to the diverse market and deal with different customer bases and different routes-to-market. NetSuite helps you reduce indirect costs and get through the maze of the regulatory framework by allowing modifications and customizations. You get one central source of information that helps simplify the complexities of the medical device business. The flexibility that Oracle NetSuite offers, helps the medical equipment industry to adapt to the changes in customer demand and provide them with what they want and when they want. 
Read more: 5 Reasons to Integrate Your E-commerce Application with Odoo ERP
Conclusion
Analyses of the medical equipment supplies and distribution industry show that companies that have demonstrated the ability to leverage cloud computing and ERP have increased their profitability and revenue. This was achieved as a result of seamless integration of all business processes which enabled real-time financial and operational visibility, better cost management structures, improved forecasting and revenue tracking, and the ability to access data from anywhere. 
A large number of medical equipment suppliers usually are small to medium-sized businesses, where the one-off system automation model proves to be inefficient. Cloud-based ERP systems eliminates the old standalone computer systems and replaces them with a single, unified software program. Thus, someone in Finance can easily look into the Warehouse software to check if an order is shipped. ERP cloud computing can help you see exactly where your business is, at any second of the day. You can see how much revenue you've earned for the day, how much inventory you have, how you are trending over previous days, months, and years. 
Read more: A 3 day Odoo CRM implementation story!
Cloud-based ERP systems becoming the rage for medical equipment suppliers, it's high time that you too invest in one, if not done already. Fingent helps you leverage the benefits of the open-source ERP systems mentioned above by understanding your unique business requirements. Because we know that this uniqueness is what gives you that competitive edge. Contact us to know more about how your business can benefit from ERP integration. 
Related Post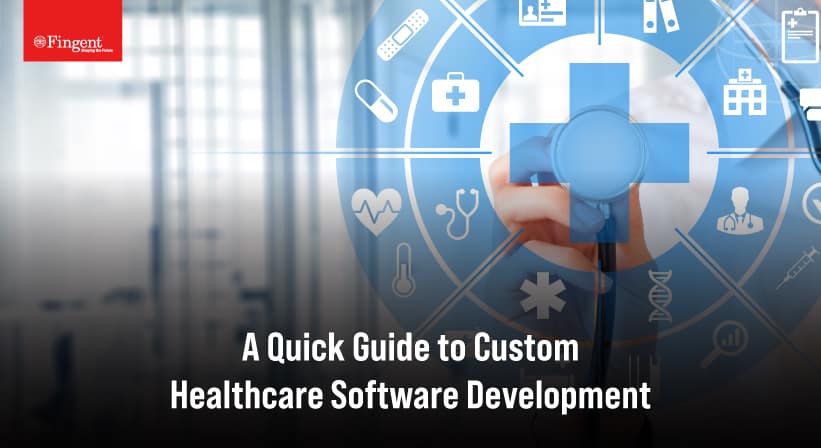 The world of technology keeps evolving and waits for no……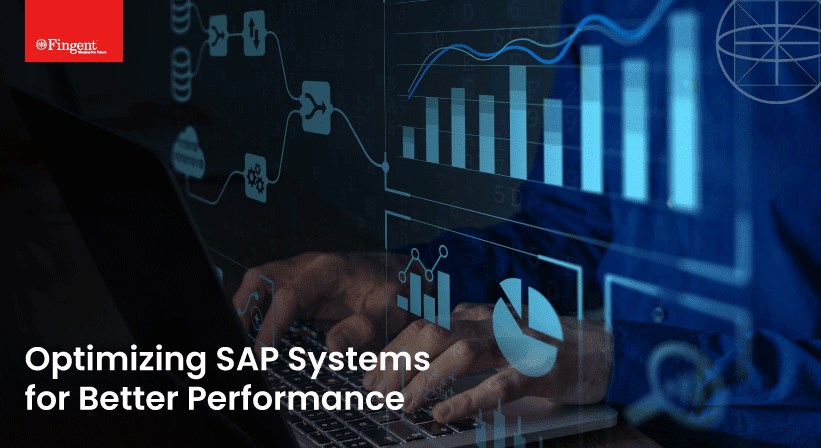 Most organizations assume that their work is done once SAP……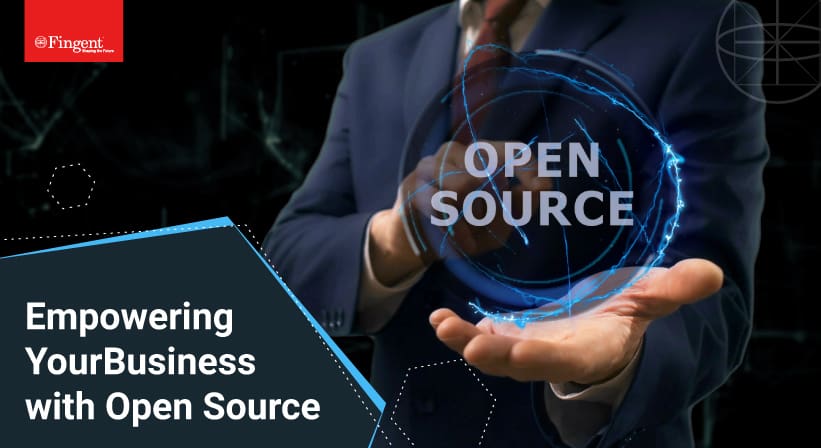 'There is success through many advisers.' This ancient proverb has……