Recession-proof Your Business with Digital Alternatives, Go Paperless!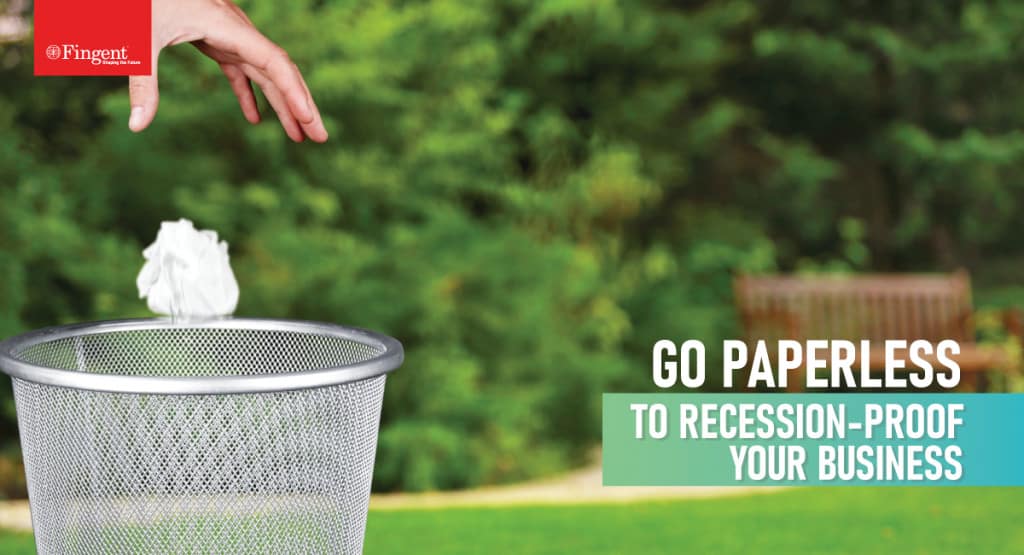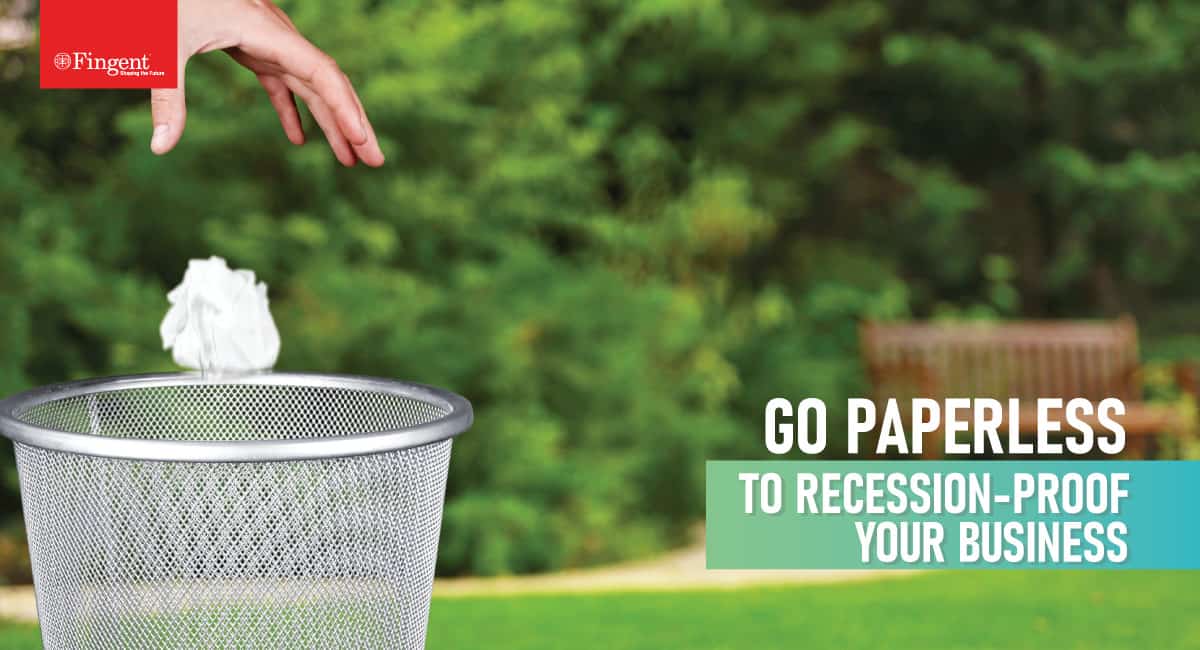 Top Digital Alternatives to Go Paperless and Survive the Recession!
Introduction
Running a manual, paper-based organization in the digital age is inefficient and costly. It escalates the total cost of operations and carries a higher risk of errors. Paperless solutions offer process automation that saves valuable time by streamlining operations, releasing useful resources, and improving business efficiency. 
A paperless structure can help businesses keep their data more safe and secure. Digital alternatives like a Document Management System store and search your digital documents quickly and securely. Workflow automation helps improve the efficiency of document processing through automatic document routing. Digital signature policies help you significantly increase your document turnaround time. You can store, edit, and manage digital documents from anywhere in the world. 
Digital Transformation is leading the way to a paperless future. If you want to empower your business with digital alternatives, you have to adopt the right digital transformation solutions. At Fingent top software development company, we provide digital transformation services to businesses around the globe. Simply enhance your business operations productivity by going paperless. It's the right time to embrace digital alternatives to stay productive and competitive.
In this blog, we discuss at length, the various paperless initiatives that can make your business recession-proof and other benefits of going paperless.
Document Management Software
The pandemic has brought about lasting changes in customer and business behavior. While weathering the storms of recession, you need to have a robust document management software. 
A document management system surpasses a digitized record room. A contemporary document management system will help you find records and documents in a few clicks that would have otherwise taken days to dig out. You can also access documents and records in their business context. All changes are carefully logged. Versioning ensures that a new document version is automatically created and stored. That way no one accidentally overwrites content. When one team member works on a document, she can leave comments for her colleagues making teamwork much smoother. 
Post-its, slips of paper, and verbal agreements are things of the past. Document management software supports your daily work. All processing steps of your documents like invoices, purchase orders, etc. are seamlessly recorded, making them audit-proof and compliant with regulations. It's high time that you bid adieu to those dusty file cabinets in your office. 
Read more: Features of a Document Management System
Electronic Invoicing System
Electronic documentation is the need of the hour. A typical paper invoicing process involves multiple steps. Assembling data from spreadsheets or ERP systems to delivering the invoice to your customer and getting paid eventually takes a long time. You can get rid of most of these steps with e-invoicing services, as it connects your billing and the recipient's invoice processing system. 
Rather than connecting to the receiver's web-based servers for sending the invoice, you can use service providers that are connected. This allows both you and the receiver to use your preferred service providers and send your invoices to any recipient without any additional hassle. Thus, the e-invoice travels from your computer to the receiver's invoice processing system through servers instantly. The recipient can pay the amount with the click of a button, without having to resort to any paperwork. This saves you both manual work, lowers invoicing costs, and speeds up your cash flow.
Digital Signature
Once you improve your business processes and adopt digital alternatives like document management systems and e-invoicing, you'll need to ensure that the documents you send or receive are authentic and have not been tampered with. This is where digital signatures come in handy. 
A digital signature is an advanced and secure type of signature that authenticates all electronic documents like spreadsheets, emails, pdf files, and text files. A digital signature is unique to every signer. It uses a mathematical algorithm that creates a digital fingerprint to electronically sign the document, thus validating the signer. You can purchase a digital signature from a trusted certificate authority only after submitting your ID documents. So, a person receiving a digitally signed document can easily find out who has signed it. 
The digital signature and the document are encrypted and secured with a seal that makes tampering conspicuous. The recipient cannot open the document unless he receives the public key from the owner. These features make digital signature ideal for e-commerce, software distribution, and other businesses that are prone to document tampering.  
Digital signatures reduce the steps involved in signing a document and help replace the traditional paper-based approval process with a faster and cheaper digital process. You not only move towards a paperless office but also reduce costs involving printing, shipping, delivery, filing, archiving, and so on. Digital signatures help improve workflow efficiency as document tracking and organizing become much easier. 
Read more: Going paperless – Machine Learning To Accelerate Paperless Offices
Remote Work Collaboration Software
Today, working remotely is no longer an office perk but a new normal. With businesses grappling with an economic downturn and ongoing lockdown restrictions, remote work can help reduce expenses and keep up the morale of your team. 
While adhering to the rules of social distancing, you may have to allocate some or all of our staff to remote work. This situation has further highlighted the need for remote work collaboration software. These solutions help you to automate business processes and save costs in paper, office space. However, without the right set of remote work collaboration tools and communication platforms, a company would be dealing with a staff that is adrift. 
Today you have a wide variety of tools that keep an office running even while on-the-go. Mobile app versions of these tools enable collaboration anywhere and everywhere. 
1. Video Conferencing
Web conferencing tools have gained prominence around the world as face-to-face communications keep everyone in the loop and foster better visualizations of new projects and ideas. A short video call can solve issues that would have taken endless emails or phone calls to sort out. Video conferencing software like InfinCE, Zoom, Microsoft Teams, Remo Conference, and MeetFox provide solid video quality and inbuilt interfaces that facilitate video calling and screen sharing. 
2. CRM Software
When you have a teleworking team that handles clients all over the world, you need a CRM software to reduce the gap. The right CRM will help your team to connect as though they were sitting next to each other in an office even when they are actually in different countries. A CRM software gives you a 360-degree view of your customers in a single page. When all your customer data is aggregated, you gain a better understanding of customer behavior helping you make informed decisions. Today, most CRM software have built-in analytics tools that help your sales team analyze their performance while on the go, thus enabling them to better focus on their targets. Odoo, Microsoft Dynamics, Zoho, Salesforce, Hubspot, etc. are some of the best CRM software available out there.
3. Team collaboration tools
A common problem that managers face with remote teams is not knowing what their team members are working on. This can be easily sorted with online team collaboration tools. These tools help streamline your team's communication by providing a consistent and common digital space for your team to collaborate. They can share project updates, files, and comments within the company to create an efficient and cataloged communication channel. Integrated features such as instant messaging, video conferencing, and task management make workplace collaboration effortless. 
4. File Management
An efficient file management tool is unavoidable for organizations aiming to go paperless. A scalable document management system is essential to automate and streamline workflows. Besides storing and sharing documents, a file management system with features that help secure data, track changes, maintain audit trails, and map workflows can improve the performance of your organization. Since document handling is key to many business processes, your document management system needs to integrate with other business apps. So, before making the choice, you should find out what pre-built integrations or APIs the file management system has to offer.
Virtual Hiring and On-boarding
Traditionally, hiring and onboarding have been manual processes. Automating these processes can promote employee engagement and retention. This, in turn, brings in business value by reducing HR man-hours through employee retention and cost savings. A comprehensive and recession-proof onboarding process requires digitization, automation, and personalization. These three steps bring various business processes together, streamline them, and create a seamless onboarding experience for your new hires. This further reduces the cost of hiring and time-to-hire. 
Collecting digital feedback and reviewing video interviews help in tackling prejudices if any. Virtual recruitment drives can centralize the entire process by involving many interviewers from within the organization. This instills consistency in managing candidate RSVP, sending reminders, and establishing prompt communication channels. 
Though switching to the process of virtual hiring and onboarding is challenging, the right tools and training can ensure successful execution. Organizations must refine their recruitment and onboarding processes by employing remote tools, recording the processes accurately, and training their staff on best practices. While the lack of face-to-face interaction with candidates may bother your team, appropriate training and adaptation will help you improve efficiency.
Read more: Digitalization of Business – Why Digitalization is Inevitable for Businesses
Workflow Automation
This technology is used to replace paper-based and manual processes with a single platform that combines business processes thus eliminating errors. Workflow automation helps to transform legacy processes that require a lot of paperwork into digitally automated tasks. Most organizations grapple with digital transformation since communications via whiteboards, post-its, and spreadsheets control their task management. These tools hinder smooth collaboration and visibility as they rely on human intervention. Workflow automation reduces this reliance on human intervention by ensuring communication within the platform and maintaining a record of all relevant data. Later, anyone with permission can access this information easily. 
Workflow automation software can help you automate almost all processes from IT, Sales, HR, Marketing, Finance, and so on. Once you bring all your applications under a common platform, with a workflow automation software, you can do away with the monotonous work of transferring data between these applications. 
Workflow automation gives you a competitive advantage by helping you deliver better quality services at a lower cost and speedy decision making. The benefits of workflow automation include better accountability and communication within the organization, reduced costs and errors, improved employee engagement, improved business processes, and better efficiency.
Read more: How Automation Helps Business – How Automation Ensures Businesses Stay Afloat During COVID-19 Crisis
Mobile Payments
The new normal brought on by the pandemic demands digital transformation. One technology that has helped businesses and economies stay afloat in quarantine and social distancing is mobile payment. As regulations stipulate the reduction of in-person transactions to prevent consumers from stepping out of their homes, mobile payment facilities have come in handy. 
You can equip your mobile customers by investing in contactless payment technologies like facial recognition, QR codes, and NFC technology. COVID-19 will have a lasting impact on the way we conduct transactions. Companies struggling in implementing mobile payments need to find ways in establishing payment systems that are on par with the global standards. Businesses may hesitate to spend on digital payment technologies, during such unaffluent times. However, you need to remember that by enabling mobile payments, you are expanding your customer base and making it easier for customers to buy.
Read more: How Retailers Can Revive Sales While Adhering To Social Distancing Norms
Choosing the Best Way to Implement Paperless Initiatives
Advances in IT and organizational design can drive cost reductions while improving quality and timeliness. To equip your business with these digital alternatives, you need to have clear goals and instructions for upgrading business processes. These tools have to be used in a systematic and coordinated way to improve efficiency and avoid chaos. Once these digital tools are managed in the right order, they enable restructuring of processes and building up resilience resulting in higher productivity.
Going paperless ultimately narrows down to improving processes. The real value of the aforementioned paperless technologies can be realized only once you go back to the beginning of a process and retool it making the whole process electronic. So going paperless is not just an afterthought, but you have to go for redesigning whole processes, making them more electronic. This, then helps you save time and money by streamlining your work and improving the efficiency of what you're doing. 
In other words, you should not opt for paperless technologies to just manage your storage needs. If you simply convert all of your paper into a digital format, you're just converting your problem from one format to another. When you're scaling paperless, you need to view it as an opportunity to look at your processes from A to Z and check whether you can make improvements. Then paperless becomes a part of the good business that you practice.
Read more: Prepare for the Future of Digital Innovation with these 10 Services From Fingent    
If you wish to know more about how paperless initiatives can recession-proof your business to survive and succeed in the new normal, send us a message right away!  
Related Post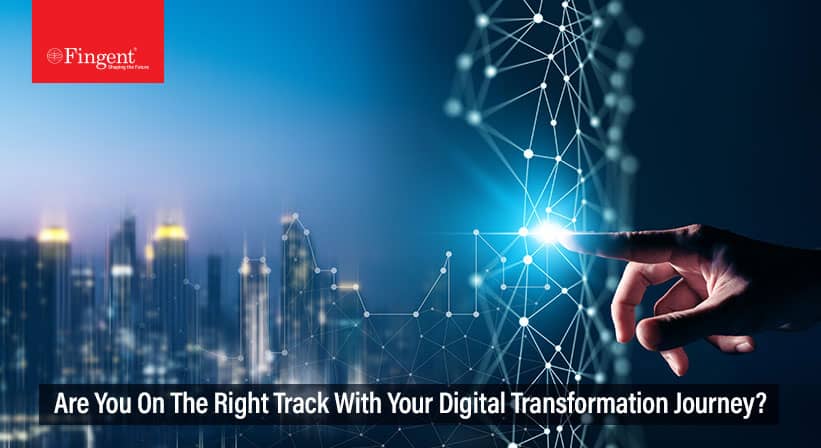 To reiterate John F. Kennedy, "Change is the law of……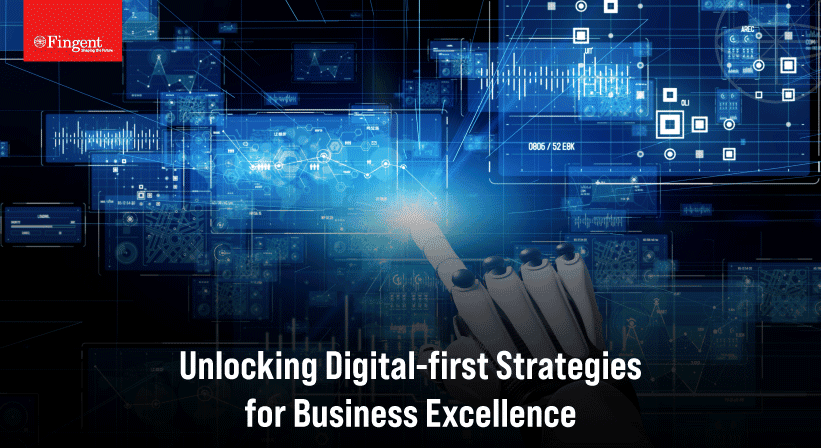 In today's ever-evolving business landscape, the concept of "Digital-First" isn't……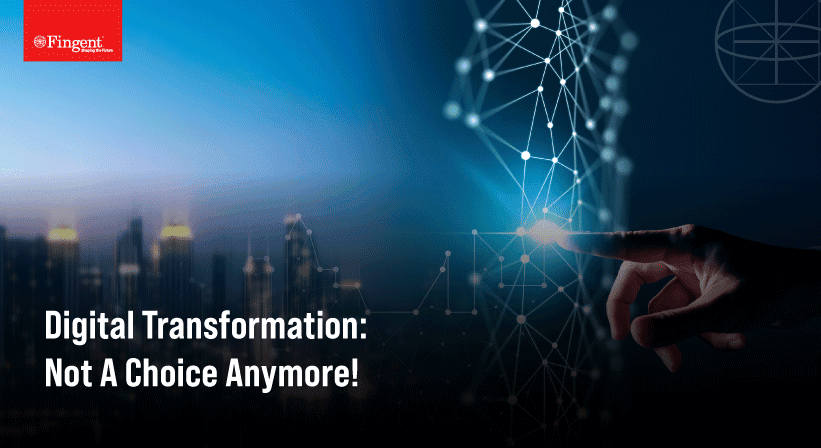 Today, technology seamlessly weaves its way into every aspect of……