Tackling The Top Technology Challenges Businesses Face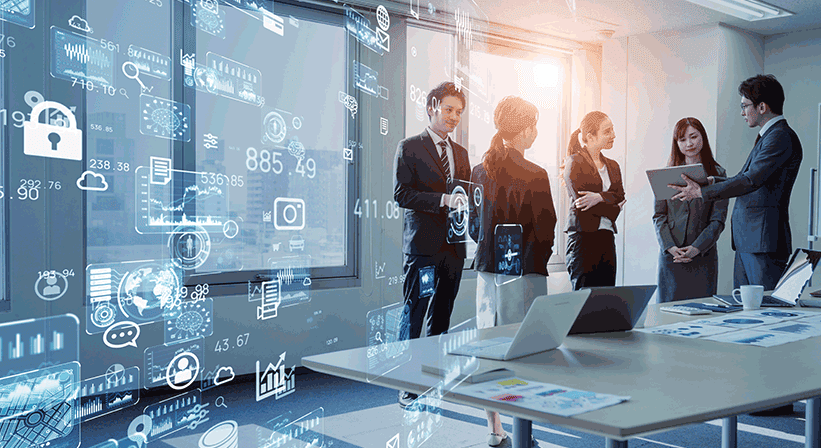 Technology is not a choice but a fundamental business strategy in the current world. Enterprises will need to accelerate their digital initiatives to support emerging technologies. To remain competitive in 2022 and beyond, businesses MUST invest in new technologies to ensure future innovation and growth. Business opportunities wait for those who successfully tackle their technology challenges. Efficiently dealing with these challenges can set a business apart from its competition.
This blog will assist you in facing the biggest technology challenges of 2022. It outlines how different technologies can help your business. And how you can ensure successful digital transformation.
How Technologies Help Businesses Achieve Success?
Digital transformation is one of the driving forces behind the growth and success of any business. It can enable better collaboration within and between organizations. Today's business leaders must focus on projects that prepare their organizations for the future. Here are a few ways technologies help businesses stay ahead of the competition.
Online collaboration:

With a big upturn in remote working, it is fortunate that we no longer have to try to make do with cobbled-together services. Collaboration is key to efficiency and productivity. Remote workers need tools that can help them collaborate in real-time allowing them to go on with their projects rather than battling with those tools.
Automated inventory system:

The biggest benefit of an inventory system is automation. It can automate manual tasks and increase efficiency and productivity. It can also reduce overhead costs and increase customer satisfaction.
Mobile apps:

Mobile apps or customer-facing business apps improve how a business interacts with its customers. 
Digital data storage:

Digital data storage has reduced common data management tasks to mere seconds. It can store or retrieve data at any time from almost anywhere.
Project management software:

This software enables project managers to assign specific tasks to their employees. Also, it enables them to monitor the workflow to see if employees can accomplish their tasks on time. 
Watch more: Should your business invest in custom-built software or off-the-shelf software?
Biggest Technology Challenges Companies Face In 2022 
Businesses can benefit more from emerging technologies when they successfully tackle technology challenges. Here are some of those challenges:
1. Data security
Data security threats are causing havoc in organizations. Attackers constantly develop new techniques and vulnerabilities. Some of the most significant information security challenges include:
Surface attack vulnerabilities

Cloud threats

Misuse of credentials

 Digital supply chain risk

Vertical specialized threats

Conventional attacks
Preparedness is the key to stopping attacks before they stop you. Security leaders must look beyond traditional approaches to monitor, detect, and respond to manage a wider set of risks. In the case of supply chain risk, security leaders need to partner with other departments to prioritize digital supply chain risk. Businesses often choose to hire outsourced cybersecurity firms to help them strengthen their security and ward off any data security threats.
2. Automation
Automation has become a necessity in the digital world. Effective automation can boost productivity. It is an overall system quality enhancer in the long run. With proper automation, businesses can reduce maintenance costs. Manufacturers can also use automation to reduce manufacturing costs and increase the speed of time to market. 
But, finding the right automation tools and introducing them into the business workflow can create complications. Hence, a business must prepare for all the hurdles and mitigate the risk of automation failure. The success of automation largely depends on the execution of the test strategy. 
3. Remote work support or hybrid workforce
2022 is an important year for the hybrid workforce model. Integration between cloud-based solutions and mobile apps is crucial to ensure consistent hybrid or remote work engagement. The key is finding the best way to care for the needs of each user and department. Plus, an enterprise must find ways to optimize its IT support to assist remote employees with their computer problems.
4. Digital transformation
Digital transformation paves the way towards more efficiency, resiliency, and sustainability. However, implementing these technologies into business is a challenging process. These challenges are:
Talent shortage

Employee pushback

Limited funds 

Challenge of agile transformation
Enterprises with limited resources can assign projects to third-party organizations. A business can reduce pushback when implementing high-code or no-code solutions based on employees' requirements. Taking a more mindful approach to digital transformation is crucial for ensuring a smooth transition. 
5. Focus on mobility
The usage of mobile apps worldwide has greatly increased in the past decade. Business owners use mobile apps to deliver services and goods to their customers. They also use these apps to boost their Return on Investment. These apps allow employers to give their employees tools that help them collaborate efficiently even when they work remotely.
However, providing a consistent mobile app experience can be challenging. 
6. Integrations
There are three major integration challenges enterprises face today.
First challenge:

Enterprises may have mission-critical systems and applications that they wish to transform and modernize to future-proof their business. 

Second challenge:

Connecting information from mission-critical systems to new applications. How to integrate information from point A to point B to bring everything together.

Third challenge:

Providing low code and no code tools to combat the shortage of skill and labor.
An effective IT management plan can help minimize or even cut the risk factors associated with integration.
Watch more: How Fingent helped a leading Real Estate firm in the US to streamline their operations and gain efficiency through seamless integration!
7. AI & ML
Businesses are often pursuing Artificial Intelligence and Machine Learning for their business problems. Another major focus of enterprises is learning how to complete specific tasks without human intervention.
Each company is different, so it takes a unique algorithm for a particular business process. Finding the right AI and ML algorithm can be challenging.
Connect With Future Technologies and Stay Ahead
There is no end to the ever-changing trends businesses must adapt to, to thrive in this highly competitive market. Hence, businesses must forge ahead to connect with future technologies, or they may find competing with other businesses in their sector harder. Whereas businesses that adapt to digital transformation are much more successful in the market. However, analyzing tech opportunities or deciding which technology best fits your business operations is not always easy. That is why Fingent top custom software development company helps companies realize tech capabilities and build, implement and adapt to the right digital tools.
It is the best time to move the digital transformation from your priority checklist to the "right now" list. Connect with our experts to know how we can help your company transform digitally!
Related Post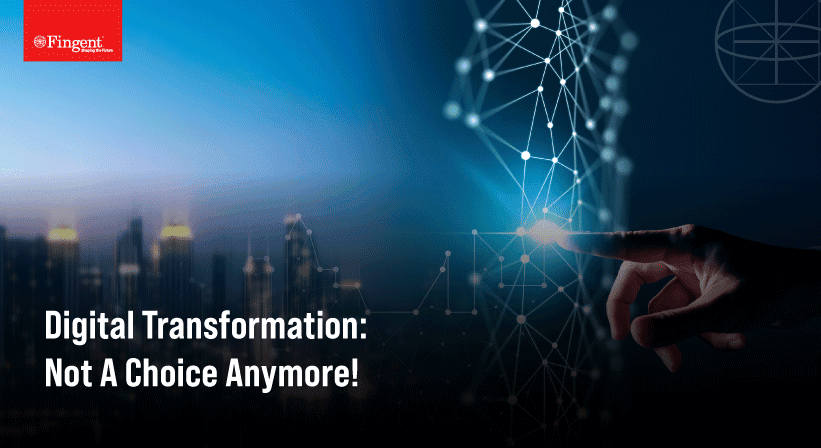 Today, technology seamlessly weaves its way into every aspect of……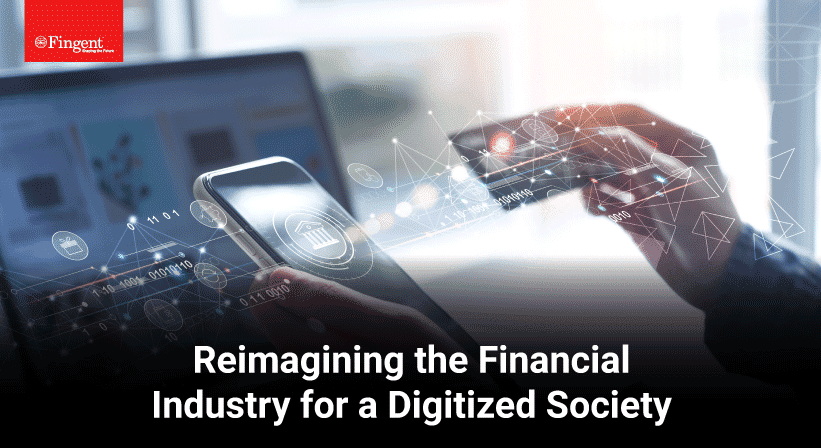 Digital technologies are evolving at an unprecedented rate. Major innovations,……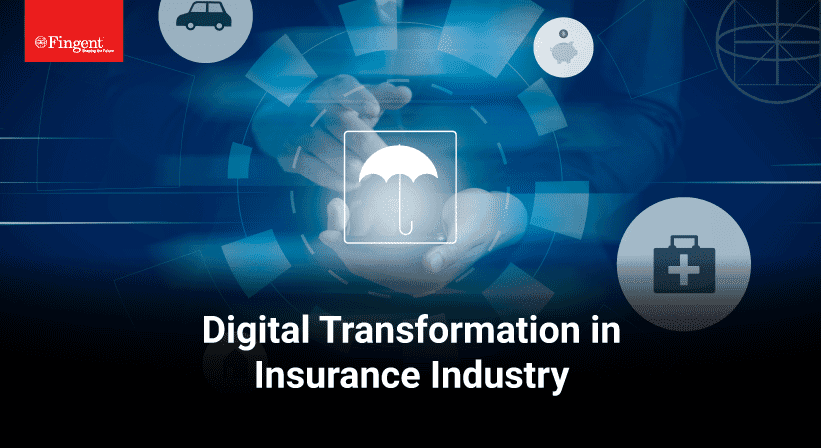 How the insurance industry delivers service has evolved significantly in……