Tag:
Immersive Experiences
Top 5 Misconceptions about AR and VR in eLearning
In this tech-savvy era, computer-based realities are a new way to perceive a surrounding. Two of the most trending reality technologies are Augmented Reality (AR) and Virtual Reality (VR). Over the last few years, AR and VR have taken strides to become the most prominent consumer technologies. With developments in technology and broader accessibility, we started to discover more ways AR and VR can benefit various industries such as entertainment, automotive, transportation, oil & gas, aircraft, etc. AR and VR have helped many industries since their onset. Both technologies have a massive potential in immersive learning. The COVID-19 pandemic forced physical classrooms to go virtual globally. Since then, the education sector is witnessing the extensive application of reality technologies such as AR and VR to promote immersive learning. 
Read more: How Virtual Reality Improves the Standards of Medical Education and Training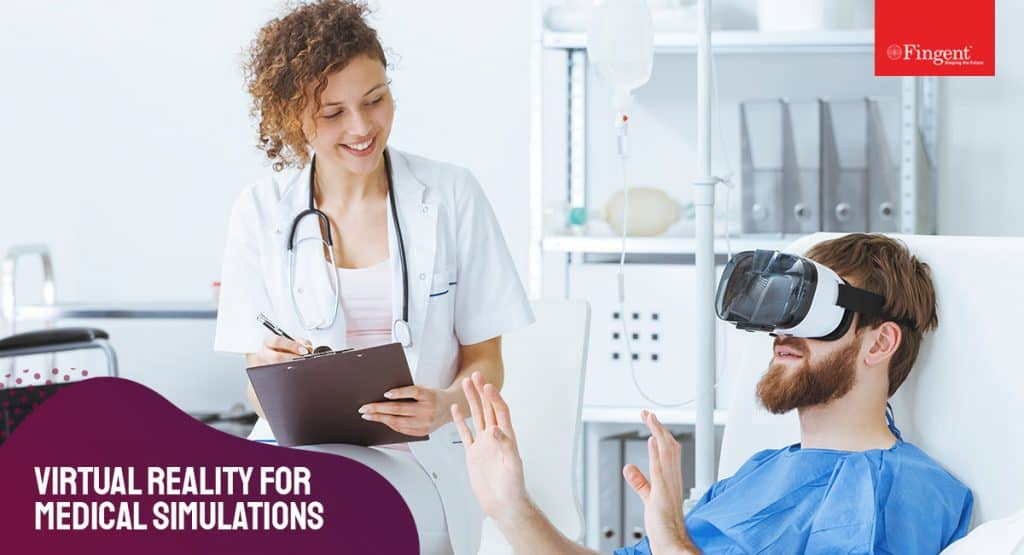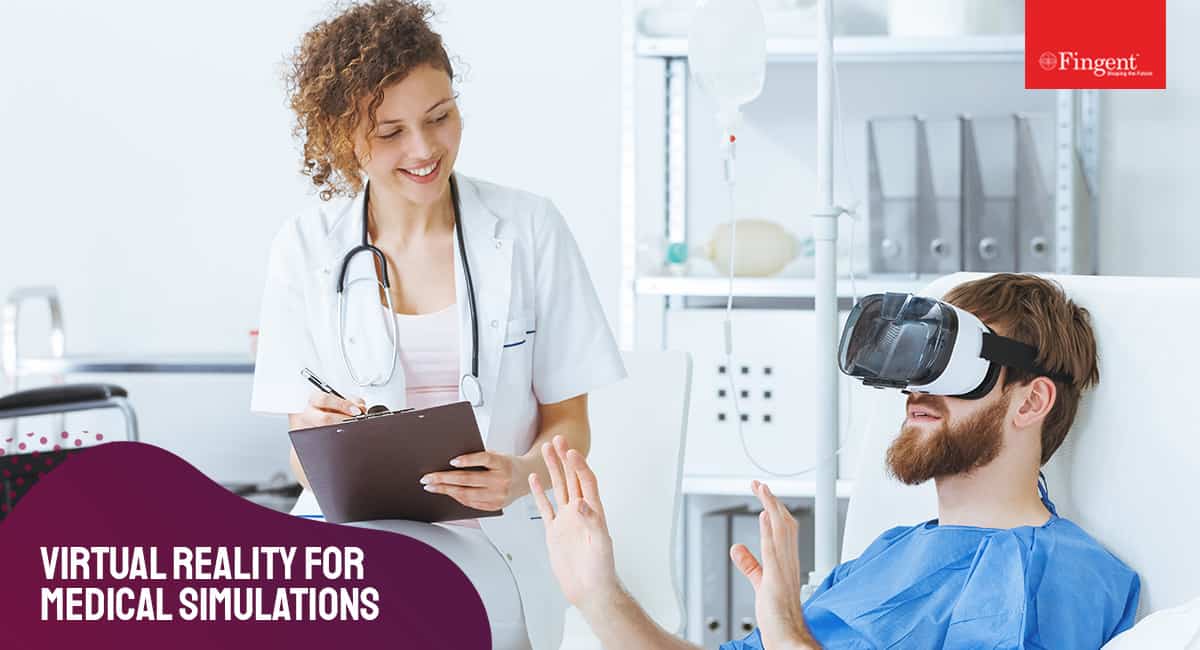 What is immersive learning?
Immersive learning refers to a learning strategy – a future training method – that uses an artificial or simulated environment that puts learners in a highly interactive learning environment. Augmented and virtual reality technologies play a crucial role in today's immersive learning scenario by offering a new way of using an eLearning screen.
Role of AR and VR in eLearning
Augmented Reality or AR is an interactive experience that enhances or augments real-world objects and projects computer-generated images and animations into it – like Snapchat lenses, Pokémon Go (game), and so on. It overlays or adds digital elements or imagery –in the form of text, graphics, audio, and other visual extensions – to a live view. On the other hand, Virtual Reality or VR is a 'computer generated' experience created inside a simulated environment. It immerses the user in a replicated/imagined world using a head-mounted device (HMD), shutting down the physical world. With the help of special manipulators, users gain the potential of intuitive and multifunctional interaction with virtual elements in VR.
Read more: Top 7 Ways AR and VR Can Impact Employee Safety Training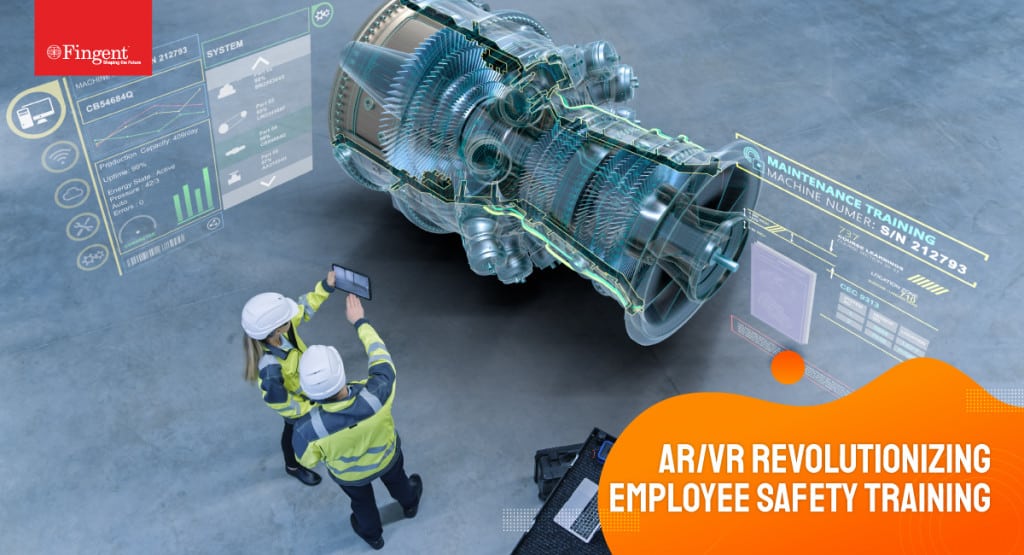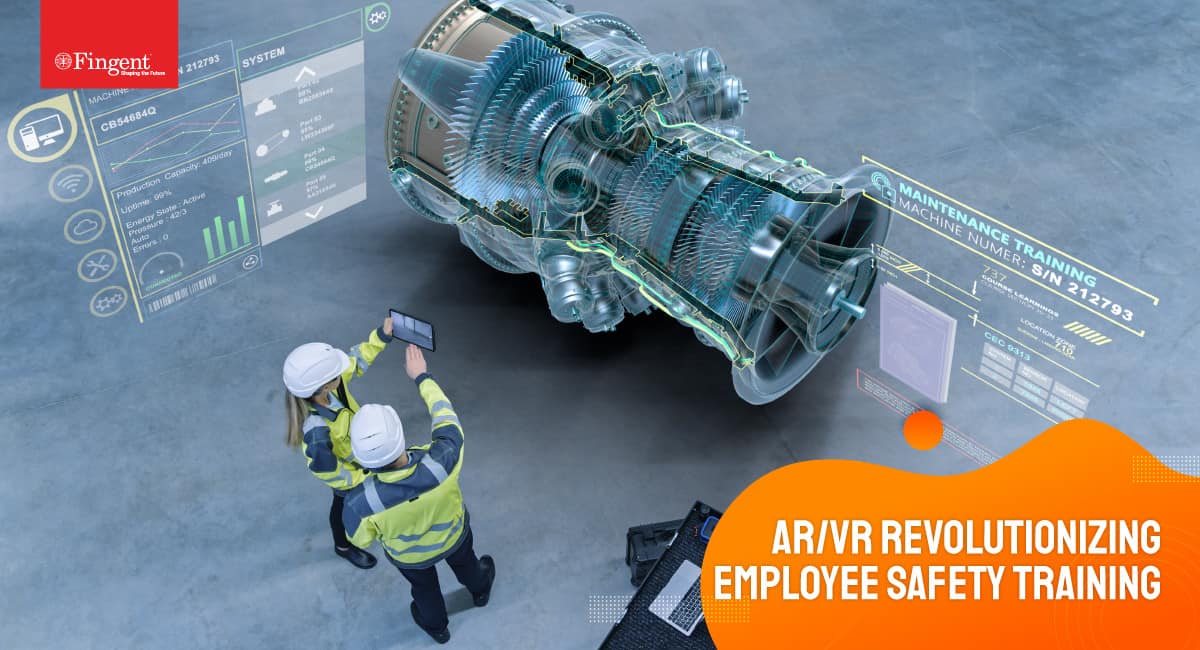 Both the technologies create new and interactive experiences for users through their immersive environment and accessibility in 3-dimension. Especially in the eLearning industry – which is all about using advanced technologies to enhance the learning experience – the alternate reality technologies AR and VR have been warmly accepted by modern learners because of the diverse benefits they offer. Few benefits include:
Makes the learning more engaging and exciting

Better online training mock-ups

Makes learning a practical experience

Customizes learning paths in courses

Provides visual feedback in assessments with advanced learning analytics
Though AR and VR are trending immersive learning strategies, they are new in the Learning and Development space, and therefore, several myths are revolving around the topic. This blog will debunk five common AR and VR myths in eLearning.
Myth #1: AR and VR are the same
Many people believe that AR and VR are the same and can be used interchangeably. People often get confused between these two computer-based realities. Though both AR and VR play a massive role in immersive learning, the fact is that both these technologies have two entirely different concepts. Virtual Reality (VR) entails a complete immersion experience that displays a virtual environment to a person that blocks out the physical world by using a virtual opaque headset. At the same time, Augmented Reality (AR) adds digital elements or animations to the user's real world using the camera on a smartphone.
Myth #2: AR and VR based apps are difficult to use
Even with an increasing number of users worldwide, some organizations still believe that AR/VR apps are more difficult to use than any other apps. This doesn't seem right because such applications mainly meant for learning use high-end technology, making them more user-friendly. Skilled augmented/virtual reality developers ensure that the user interface is simply leading to the applications' success perspective.
Read more: Accelerating AR/VR Adoption Among Customers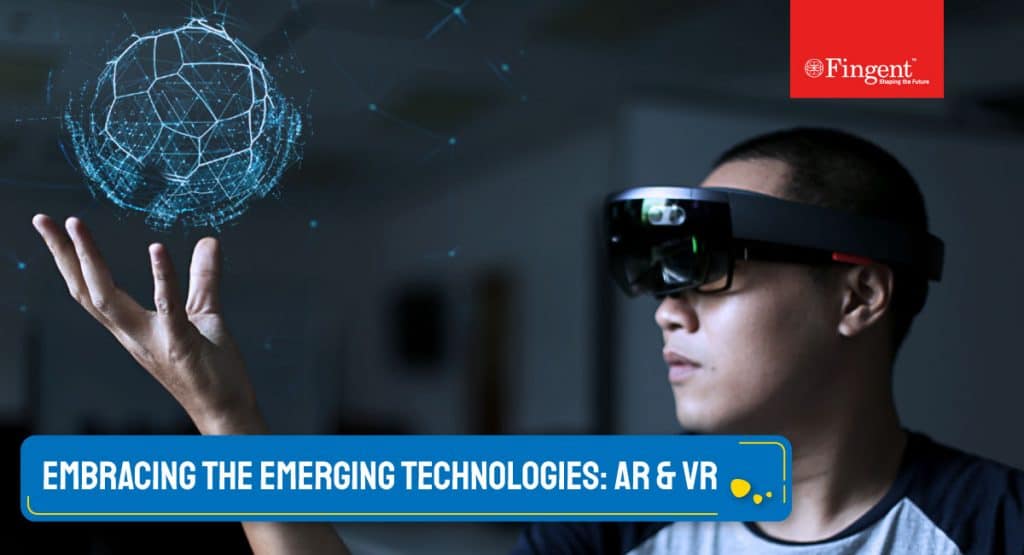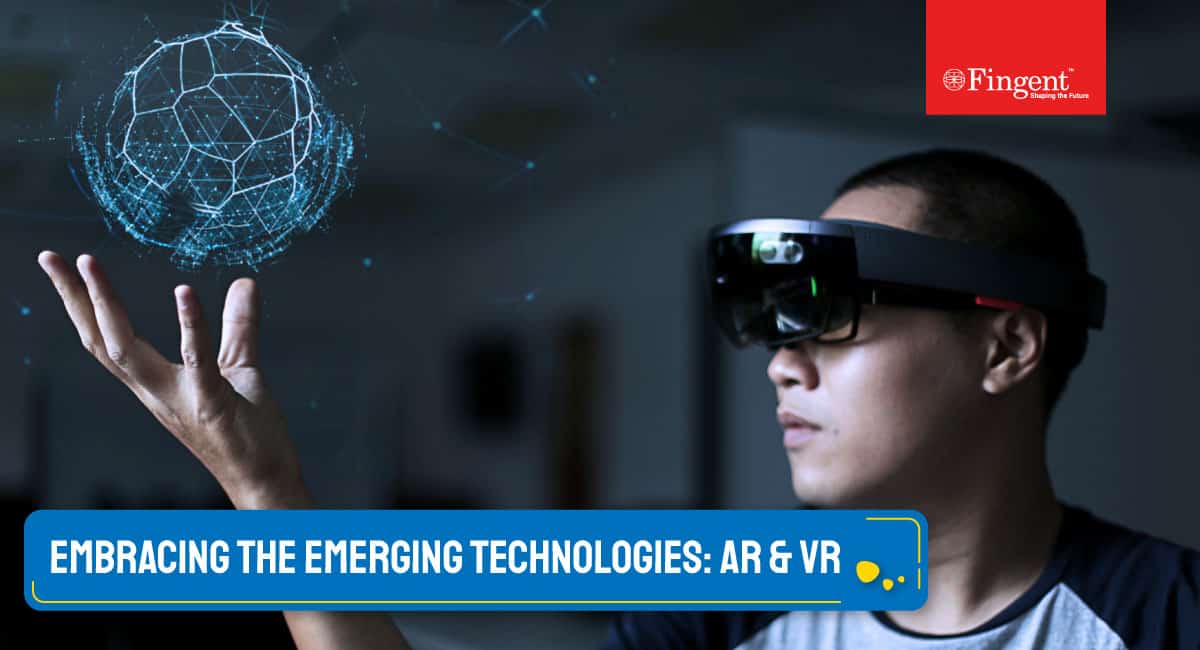 Myth #3: AR and VR are very expensive
Many organizations consider other training methods, as they believe learning through AR and VR is too expensive. When used right, AR and VR techniques can reduce costs and provide organizations with a high ROI in the long run. Many believe that VR apps can only be used with expensive gears and headsets. There are many affordable options and multiple authoring tools that businesses can consider to make AR and VR learning easy at a relatively low cost.
Myth #4: AR and VR are mainly for gaming and entertainment purposes
Because of the popularity gained by AR and VR with its practical use in the entertainment and gaming industry, people tend to think that AR and VR are primarily focused on these industries for entertainment purposes. But the fact is that AR and VR are not just limited to games. Though gaming and entertainment are the most prominent applications for computer-based realities, many industries embrace AR and VR in their marketing and advertising efforts, with widespread success. 
Usage of AR/VR is trending in diverse sectors such as Manufacturing, Education, Event Management, Tourism, Automotive, Real Estate, Healthcare, Retail and E-commerce, Media and Entertainment, Defense and Military, and more. For instance, a global leader in medical imaging solutions, AccuVein uses AR to project an image of veins over skin for all medical imaging purposes.
Read more: Impact Of Augmented Reality In Education Industry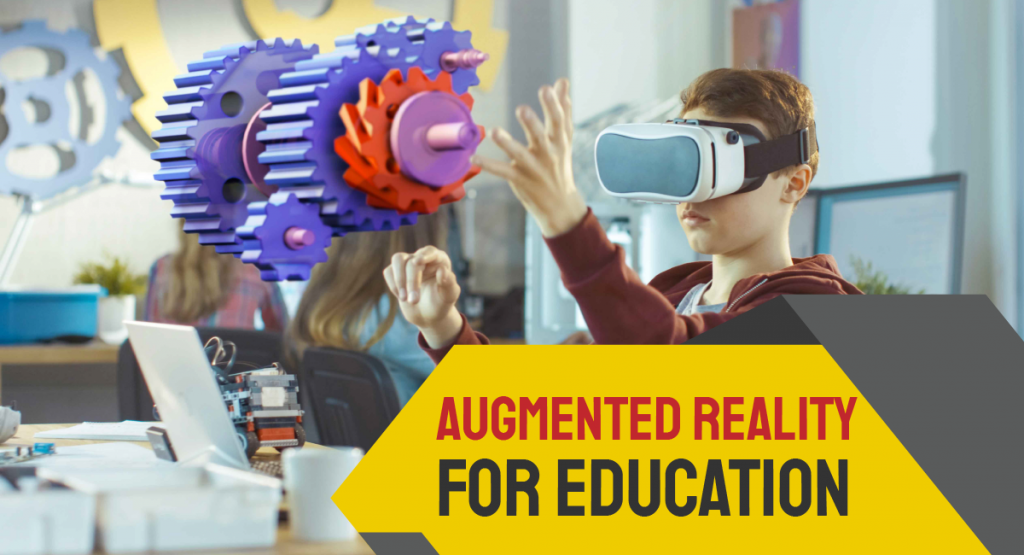 Myth #5: AR and VR may not stay for long
Many people say that AR and VR are just fads. The truth is that, as AR and VR offer many innovative ways to interact with the data around us and visualize it, reality technologies are expected to enrich users in the future years too. 
Research & Markets reports that the global AR and VR market is projected to reach $1,274.4 billion in 2030, rising from $37.0 billion in 2019, and is predicted to progress at a robust CAGR of 42.9% during the forecast period (2020-2030). Key factors leading to the AR and VR market's growth include the rising penetration of smartphones and tablet computers, increasing technology adoption among enterprises, and vendors' surging focus on price reduction. 
AR and VR lead among the emerging technologies and are being updated continuously. AR/VR development is a highly appreciated career today. 
Case Study
Find how Fingent developed a unique mixed reality application for a leading university that enables users to identify people using facial recognition.
Download Now!
So, AR and VR are not fads and are going to stay for a long time.
Misconceptions are lifted for about every potential revolutionary technology, just like myths about AR and VR are prevalent in the mainstream now. AR and VR are emerging as crucial reality tech in 2021. Especially during this COVID-19 pandemic, which has turned our lives upside down, organizations need innovative eLearning techniques now more than ever. These computer-based realities can help enhance the learning experience more safely, engagingly, and productively.
Watch Video: How AR can be a powerful learning tool in the future
Fingent's AR/ VR development team allows you to leverage the power of immersive learning with AR and VR and enjoy the experience! Contact us to know more. 
Over the past couple of years, digitization has enabled technology-driven small companies to outclass established business houses worldwide. With industries ranging from taxi-services to banking, transforming digitally, more and more enterprises are realizing the importance of making digitization their number one priority. The tech-savvy consumer base, which consists of the population below the age of 30 and covers 50% of the global population, is considered to be the key driver behind this realization. Such folks have the rising affinity to expect every business organization they interact with to provide the fastest and most satisfying experiences each time. As a business, turning deaf ears to customer's expectations can lead to unrevivable consequences. From AI to blockchain, IoT and RPA, the list of digital innovation you need to pay attention to are huge.  
It's nearing the first quarter completion of 2019 and we thought this would be the perfect time to show you the digital innovations that we believe will reshape businesses in the coming months and future years. Here are our top 5 picks from technologies that enterprises need to watch out for by 2020:
Flexible Cloud Computing
When cloud computing became mainstream a couple of years ago, there was a rush from enterprises to build their technology competence on the cloud. This resulted in several businesses having their own private cloud ecosystems that supported their own limited digital innovations. Today, many available digital tools require a complex network of cloud resource. This has reshaped the cloud computing ecosystem which has now transitioned into intelligently connected networks that have Public, Private and Hybrid cloud partitions working in sync to help businesses derive value from technology running on these platforms.
Different IT workloads may need to be run simultaneously over multiple cloud platforms to achieve enterprise goals and this has resulted in the so-called Multicloud saga. This is one area which will see more developments and interest from the business community in 2019 as the previous year saw major cloud service providers acquiring or developing solutions to club their multiple cloud ecosystems to serve client interests.
Related Reading: Find how a cloud platform like INFINCE can help businesses leverage technologies more efficiently.
Blockchain in Mainstream
The past couple of years saw considerable investments from the business community in the blockchain. We believe there will be mainstream applications coming out in 2019 that will revolutionize areas such as data security, digital identity verification, and intelligent automation. Sectors such as BFSI, logistics, regulatory bodies, and government agencies have already started using blockchain to set up complex autonomous verification and validation systems that require minimal human intervention, thanks to the capacity of blockchain to be immutable.
In the coming years, more mainstream consumer-facing areas of businesses would be driven by blockchain based autonomous operational interfaces and it could set the stage for innovations akin to self-driving cars. Many technology companies would be coming out with mainstream solutions having blockchain essentials embedded into their core and these would further enhance business capabilities for enterprises worldwide.
Related Reading: Find how blockchain technology can transform the supply-chain industry.
Digital Modelling
While this concept has been around for a while, we think it will make more impact this year as more companies are investing in this front. The idea is to create a digital persona for every product or service business has to offer its customers. This persona would be used to arrive at choosing the right supporting digital enablers like data generators (sensors, IoT enabled devices, etc.) as well as the right decision path (data models and implementations of data science to arrive at success models). Such persona would be used to ascertain an offering's readiness to the market, the cost required to maintain it viable, the processes and business models that need re-defining to support it and so on. The entire exercise though a bit complex will bring about a strategic advantage to adopters as their business offerings would be more aligned for digital success than competitors.
Related Reading: Digital innovation is transforming today's business. Find how your business can benefit from digital transformation too.
Immersive Experiences
2019 will see consumer experiences moving to a more immersive phenomenon where almost everyone from a local retail shop to an e-commerce giant will offer interactive experiences courtesy of technology like augmented and virtual reality. Gartner says that by 2022, nearly 70% of all businesses would be using immersive customer experiences in some form on an experimental basis. Such immersive technology will find its way into numerous consumer-facing scenarios like demonstrations, virtual assistants, field services and so on. With gadgets supporting immersive experiences like smart glasses and wearables being available for very affordable prices, the consumer base requiring such experiences will grow tremendously in the coming years. The possibilities are limitless and businesses small or big can capitalize on this opportunity to improve their competence.
Related Reading: Check out the ongoing battle between AR and VR and find which technology has the potential to mainstream first.
Conversational Intelligence
Artificial intelligence is no longer a trend to watch out for because it has already gone mainstream over the last two years. Today, the focus should be on solutions that have been made available by harnessing the power of AI. One major solution that has gained attention now are conversational bots. From websites to major apps, a multitude of consumer-facing interactions is now handled by programmed bots that can interpret queries and respond intelligently.
Be it ordering food from a restaurant, booking a cab or even carry out a banking transaction, tech-savvy consumers are increasingly depending on personal digital assistants or bots to aid them in every step of the way. The proliferation of smart devices like smart home speakers, wearables and other IoT enabled home and personal electronic devices have created immense possibilities for a business to connect more effectively with end users. Today, you can ask your smart coffee maker to brew a coffee in the most precise variants of taste and smell without even having to touch the coffee maker. You can simply ask the personal assistant on your phone to do so.
Related Related: Find unconventional ways Artificial Intelligence is driving business value.
The top technologies mentioned above concludes that 2019 and the years to come is going to be a breakthrough year for several technological innovations. Business leaders need to hone their digital skills to keep pace with the rapidly growing market. On the positive side, most of these technology platforms or solutions come in affordable subscription basis and hence it is pretty much accessible to any enterprise despite their business size. However, the biggest differentiator for your success is the right technology advisory and implementation.
This is where our consultants at Fingent can become your best asset. With years of experience in empowering multiple businesses to achieve their digital aspirations, our world-class services can help you achieve your digital dreams seamlessly. Talk to us to know more about how we can help you embrace the above innovations and much more into your mainstream business operations.
Most of us, technology geeks or not, are eager to stay first in line to catch up with the latest game-changing technology trends. Here we are to know which technologies will thrive in 2019!
The Potential Technology Trends You Need To Explore In 2019
Have you ever looked up at the sky and clapped your eyelids on a bat? This is commonplace. But what if it was a drone. Or would it be a flying fleet? Since we don't belong to the Jetsons family, the latter is not expected but we are close to it! 2019 is definitely a transformative year for technological innovation!
According to Gartner, the Top 10 Strategic Technology Trends for 2019 are Block chain, Artificial Intelligence, Empowered Edge, Privacy and Digital Ethics, Quantum Computing, Immersive Experiences, Augmented Analytics, Autonomous Things, and Digital Twins!
This is just the tip of the iceberg. Following are the emerging technology trends and catalyzing technical innovation that we can expect to see more of in 2019!!
1. Blockchain Technology – The 'New Internet'
Some call Blockchain technology the 'New Internet'. The blockchain is the brainchild of a person or group of people known by the pseudonym, Satoshi Nakamoto. It permits digital information to be distributed but not duplicated.
It was first devised for the digital currency, Bitcoin.  It is also called the "digital gold". To this day, the total value of the currency is nearly $112 billion US!
"Blockchain solves the manipulation problem", says Vitalik Buterin, inventor of Ethereum.
2. Artificial Intelligence (AI)
Apart from AI-powered chatbots, 2019 will witness chip manufacturers such as Intel, NVIDIA, AMD, ARM, and Qualcomm shipping specialized chips that speed up the execution of AI-enabled applications.
2019 will also be the year for hyperscale infrastructure companies like Amazon, Microsoft, Google, and Facebook.
Related Reading: Check out the top AI trends of 2019.
3. Cloud-independent edge computing
The study from IDC illustrates that 45 percent of the entire data created by IoT devices will be stored, processed, analyzed and acted upon close to or at the edge of a network by 2020! Edge computing is a mesh network of data centers that process and store data locally before being sent to a centralized storage center or cloud.
4. Privacy and Digital Ethics
Facebook, recently witnessed the biggest security breach in which 50 million accounts were compromised. Facebook, later clarified that data of 30 million accounts were stolen.
People are becoming more nervous about how organizations and third-parties are using their personal data.
5. Quantum Computing
The world is behind building the first fully-functional quantum computer. Also called the supercomputer, this is expected to be a cloud service rather than an on-prem service. IBM is already offering cloud-based quantum computing services. For instance, the automotive, financial, insurance, pharmaceuticals, military, and research industries have the most to gain from the advancements in Quantum Computing.
6. Immersive Experiences
Conversational platforms are changing the way in which people communicate with the digital world. Virtual reality (VR), augmented reality (AR) and mixed reality (MR) are changing their approaches to know more about people's perception.
7. Augmented Analytics
Augmented analytics relies on augmented intelligence. This uses machine learning (ML) to transform how analytics content can be developed, consumed and shared.
"Through 2020, the number of data scientists will grow five times faster than the number of experts", says David Cearley!
8. Autonomous Things
Autonomous things, such as robots, drones, and autonomous fleet, use Artificial Intelligence techniques to automate their functions that were previously performed by humans.
9. Digital Twins
A digital twin is a digital representation of real-world items that are interlinked. Cearley states that there can be digital twins of people, processes, and things!
A DTO is an aspect of the Digital Twin evolution that is a dynamic software model that relies on operational or other data. DTOs help drive efficiencies in business processes.
Apart from these, there are other key technology trends that organizations need to explore in 2019. These include:
10. Cybersecurity and Risk Management
According to the estimates from the firm Gemalto, the data breaches were 4.5 billion in the first half of 2018! The University of Maryland study found that hackers attack computers every 39 seconds.
In 2019 we will be facing a more sophisticated array of physical security and cybersecurity challenges.
Cybersecurity is thus the digital glue that has held IoT, Smart Cities, and the world of converged machines, sensors, applications, and algorithms operational throughout!
11. Smart Spaces
A smart space is a physical or digital environment in which humans and technology-enabled systems interact in an increasingly open, connected, coordinated and intelligent ecosystems, according to Gartner! The world of technology is to enter accelerated delivery of smart spaces in 2019.
 12. Self-powered data centers
Data centers grow every minute with the implementation of virtual servers and storage, energy-efficient buildings. In 2019, the data centers are expected to run on its own self-contained power plants!
13. IoT integration
2019 will witness more IoT implementation. An International Forrester IT survey that said among a recent group study, 82% of respondents were unable to identify all of the devices connected to their networks. Of this lot, 54% were nervous about device security, and 55% were concerned about integration!
Related Reading: Find the role of Data Analytics in Internet of Things (IoT)
14. More self-service IT kiosks for business users
2019 will be a year of IT innovation designed to build better communication between IT and end users. The self-service IT kiosks to be set up would enable users to log on and choose what they want for the apps that they build.
15. The Internet of Things and Smart Cities
50 billion equipment, including smartphones, and others are expected by the IoT to be wirelessly connected via a network of sensors to the internet by 2020!
The term "Smart City" means creating a public/private infrastructure to conduct activities that protect and secure citizens. It integrates communications (5-G), transportation, energy, water resources, waste collections, smart-building technologies, and security technologies and services!
To upgrade your business with the latest technology trends on the table, contact the experts at Fingent today! Also, read through our latest blogs to learn more about accelerated technological development!!