All That You Need to Know about Managed Services for IT!
IT requirements evolve continually as the technology undergoes rapid changes. This has led to increased security threats to data and downtimes which can disarm any business. Before you panic however, let's begin by saying that many companies have been able to successfully handle these challenges. The solution – a good partnership with the right managed IT services provider.
Managed services for IT play an integral role in the modern business field as it is nearly impossible to venture into contemporary services without some form of IT support. Managed IT services can help you smoothen different processes on the cloud while managing security and finance challenges efficiently in a continuous manner. That isn't all. This article will help you see why managed services for IT is important and how you can implement it to improve your business operations. 
Read more: What Is IT Consulting? How Can It Revitalize Your Business?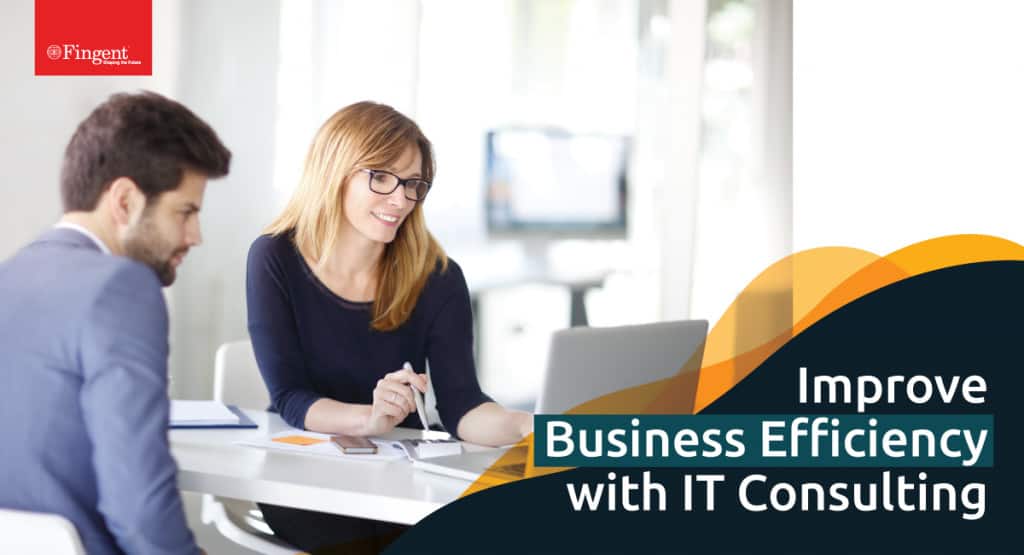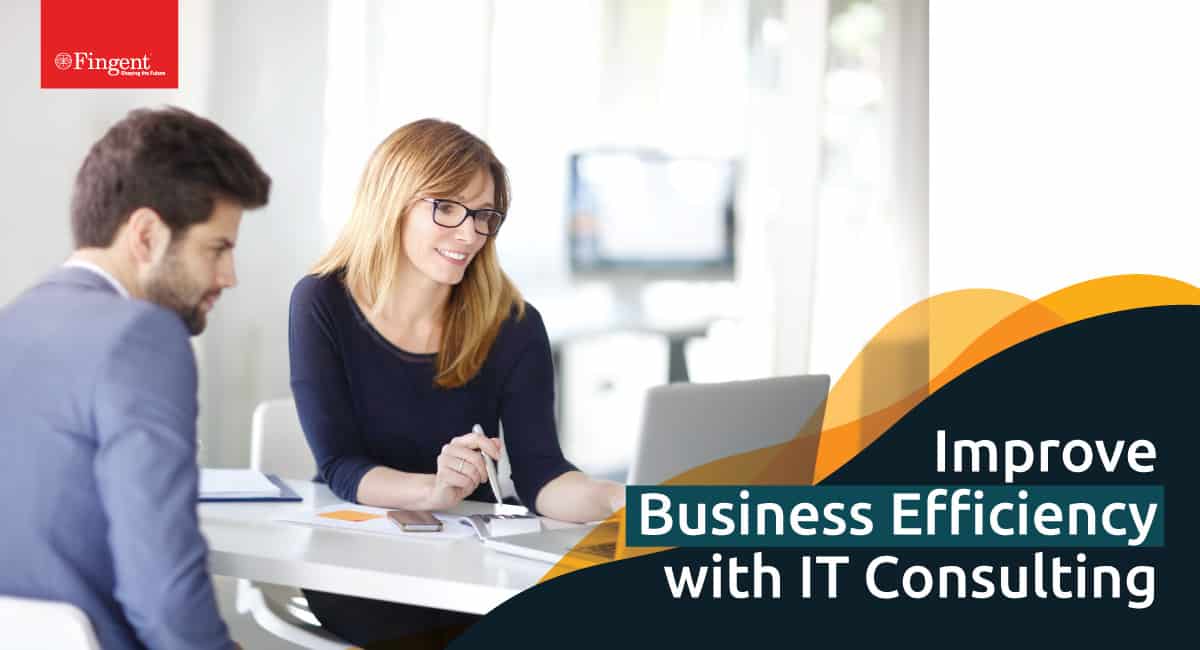 What do you mean by Managed Services for IT?
Managed services for IT are services that are outsourced to an external IT service provider. That service provider is completely responsible for the day-to-day operations of your specialized applications and business equipment. This allows your in-house IT team to focus on more strategic IT programs and frees up your team to focus on your business's core competencies. 
Managed Application Services
Fingent helps you manage your business-critical applications so that you can pay undivided attention to your core competencies.
Learn More!
What is the importance of Managed Services for IT?
Traditionally, IT-related maintenance was done only through the "break-fix" methodology. This meant that a business would call a maintenance expert only when something broke down. This would completely halt all business operations until the problem is fixed. The more your system stays down, the more will be your organization's money drain. Unresolved IT issues such as security breaches that compromise your data could prove to be costlier than you think. Such data security breaches are devastating for your business. 
Thankfully, as the name suggests, Managed services for IT allows smooth management of a business without disrupting the flow of business operations. On your behalf, your IT service provider will manage, monitor, and resolve the problems of your IT systems and functions. Such a partnership allows you to focus on your core business process without any hindrance caused by IT issues. 
Read more: Software Development Outsourcing –  Why software development outsourcing is a smart move now?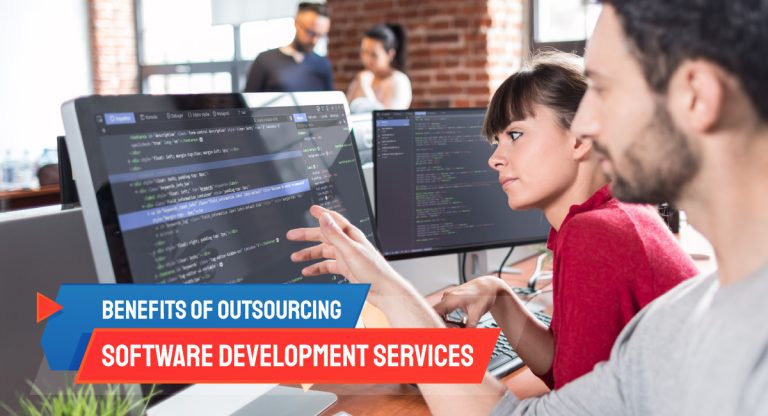 The most important advantages of Managed IT Services
1. Get the expertise you need
New technology might bring in new problems that your IT team may not have the knowledge or experience to solve. Then there is the issue of management. Fortunately, both these problems can be resolved by your managed service provider. A key advantage of the managed service model is that it allows you to either hire an entire team of IT professionals or choose specialists depending on the demands of each project. 
2. Cost-effective
Managed services for IT lowers labor costs. Also, it can completely eliminate the cost of hiring and training new IT staff. The best upside is that you won't ever have to worry about unexpected service costs. This means your organization can now shift from a capital expense model to an operating expense model. 
3. Scale your system as needed
Your technology decides whether you need to scale up or down. Managed IT service providers can respond to such changes in real-time.
4. Downtime reduction and recovery
Managed services for IT provide backup solutions to protect critical information. In the event of a disaster, they can also provide avenues for service continuations. For smaller businesses, this can be a lifesaver. 
How can you leverage Managed IT Services to improve your business? 
Leveraging managed services for IT cannot be done in a one-size-fits-all way because most companies use different options to meet their overall goal. Though the services offered by each provider may vary, they can still be useful when handled properly. There are businesses that use three or more types of IT functions. If yours is one of those businesses these tips below will help you take the most advantage of managed services. 
1. Choose your provider wisely
Each business has its own specific requirements. Identifying that requirement will make it easier to choose the right managed services provider. Often, most businesses need a minimum of three IT services (eg: cloud, IT consulting, and data and network security). But you will need to assess your business needs and come to the exact number. Once you have your requirements down, you can go about researching the credentials of the IT partner. Previous clients and case studies is the best place to start. The best way to find a capable managed service provider is through referrals, work colleagues, and reviews on online platforms.
2. Develop a business relationship
The best collaboration is when your managed IT services provider partners with your existing IT team in a seamless way. With that in mind, it is important to build a good working relationship with your provider. This will ensure that your skills complement each other, and resources are effectively used leading to better business outcomes. It will also give your team the opportunity to learn as much as possible from them.
3. Device a reliable data backup and recovery strategy
The most important objective of hiring managed services for IT is to protect data. Your data is under tremendous risk during a virus attack, machine error, unexpected hacking, or improper handling. During such instances, it is critical to have a good back-up strategy. Such a strategy will ensure that your business does not grind to a halt due to lost data. Fortunately, hiring good managed services for IT makes it easier for your company to develop a strategy that can protect existing data and retrieve lost data. 
Read more: Digital Innovation – 10 Services Offered by Fingent to Prepare Your Business for the Future of Digital Innovation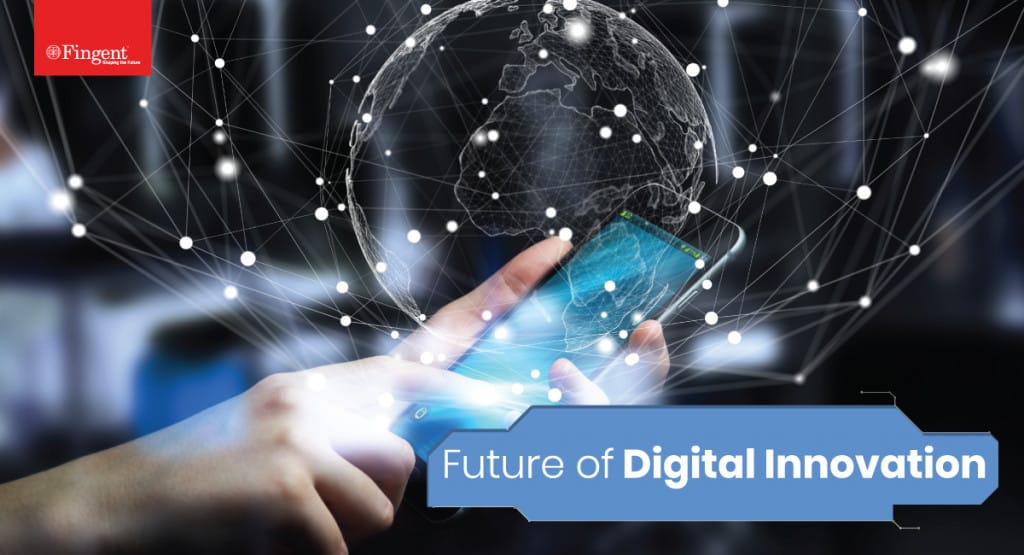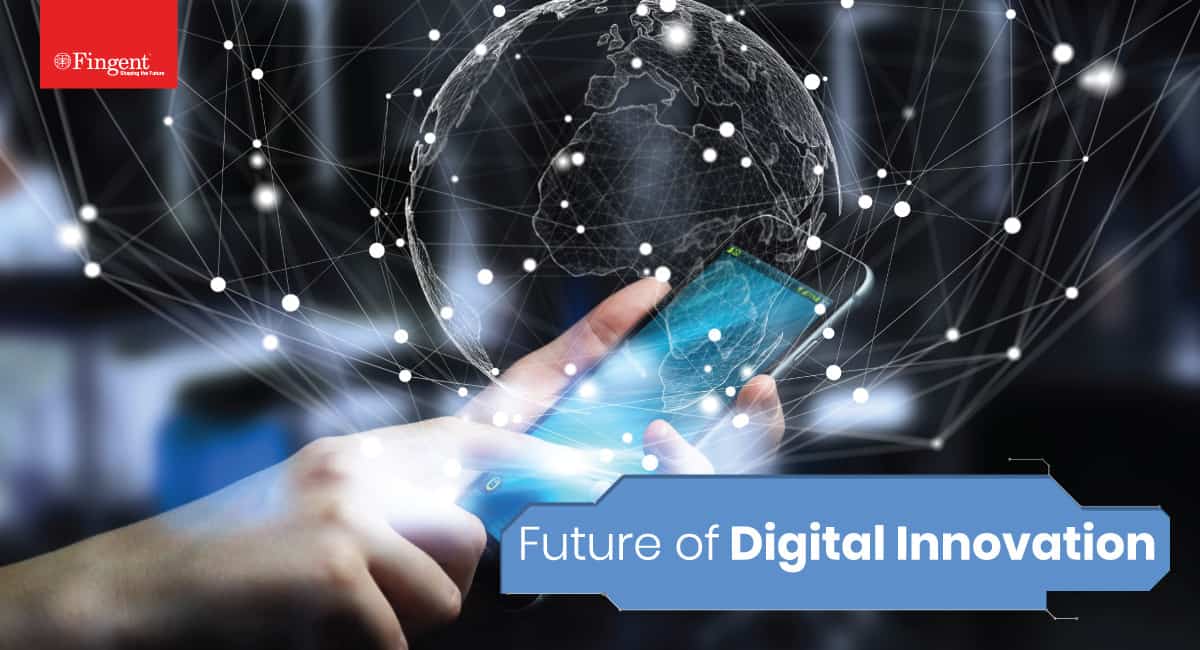 What does the future hold for Managed IT Services?
According to Gartner, 56% of business leaders engage with service providers for long-term development and maintenance. This will result in 63% of global managed service providers gaining their revenue through digital business infrastructure operations by 2023. Managed services for IT have kept the business world running and will continue to do so in the future. Are you keeping pace with it?
Digital Transformation Consulting Services
How digital transformation solutions redefine businesses with effective digital experiences
Learn More!
Survive and thrive 
In our current state of extraordinary upheaval brought by the COVID-19 pandemic, managed services for IT may be your company's greatest hope for surviving and thriving during and after these unprecedented times. Partner with us and see for yourself! First though, take a look at our case studies and feel free to check our credentials. We want you to be sure we are the right fit for you. 
Up until recent times, small businesses had often struggled to grow and scale their operations. This was mainly because it involved heavy investments in IT, and small businesses couldn't really afford it.
Large businesses always used IT to their advantage – to run as well as maintain day-to-day business operations.
Hence, there has always been a huge difference in the way IT is used for growth and daily operations by small and large businesses.
Thanks to new innovations in IT, this huge gap is now much smaller. Small businesses now have better opportunities to improve and scale more effectively, without being tied down by the past constraints.
Here are some ways in which IT innovations are changing the game for businesses these days:
Faster revenue generation – Business enterprises can generate more revenue and grow in a number of ways. They could consider introducing new products and earning new opportunities or they could use their already existing client base to tap new clients. Both of these methods call for an effective and timely socialization or onboarding process for their new clients and partners. Inefficient onboarding processes are often one of the main reasons that keep small businesses from scaling effectively.
With new IT innovations like cloud computing, onboarding processes are no longer the burden of IT. As a matter of fact, an organization's IT team can enable their business managers to set up their own secure connections easily. Such fast and easy data connections can literally shorten the duration of onboarding processes to a matter of a few days. This in turn, leads to shorter time for conversion of a new client into solid revenue. Thus, it facilitates faster growth of the business as well.
Easier advertising – Traditional ways of advertising often involved the television, newspapers, the radio and even magazines. These demanded pretty large sums of money, not to mention the hours spent in brainstorming ideas as well. All of these had their own limitations in reach too. Now with the latest social media outlets, businesses can get their sales in front of potential customers, in a matter of minutes, that too without burning a hole in their wallets. Social media channels like Facebook, Twitter and Pinterest can really help businesses in establishing their names out there effectively without having to rely on bulky advertisements. Businesses can even have mobile applications to get their products in the hands of their possible customers directly. Put together with interactive promotional offers and contests, they can have their sales shooting up in no time.

Better business networks – Large businesses used to have their networks built around other large businesses as well as a number of established vendors and suppliers so as to make their products available to a large mass. However, small businesses often had their networks limited to other small businesses alone.
Such limited networks hinder an organization's ability to scale effectively. Thanks to the latest technology innovations, this is not the case anymore. With the right software solutions, any business entrepreneur can collaborate with any supplier – big or small, and integrate them into the supply chain, even if the suppliers do not have the necessary technology for it. Finding and building connections can be entirely automated these days, making the business networks much wider.
Increased ROI – Growth for small business always meant heavy investments in IT. In order to keep up with their competing big players, they simply had to make IT investment a priority. But they could never afford it.
With cloud-based technologies these days, this problem is solved to a great extent. Small businesses can now have access to advanced IT capabilities without making any huge investments in IT infrastructure or hiring an entire IT department. Scaling with the help of cloud technologies can also eliminate the costs involved in maintenance and hardware, while allowing them to sustain their improvements, without getting broke. This helps them bring up their ROI and grow effectively too.
Growth is no more a pain point for small businesses. IT has literally changed the game for them and has almost leveled their playground with large businesses, equipping them with a number of opportunities and tools to compete and win.
In what other ways do you think IT is changing the game for small businesses? Share with us in the comments below.