The COVID-19 pandemic has hit retailers hard. Overnight, malls, boutiques, and shops teeming with customers were evacuated. As the days dragged by and shutters remained close, many retailers had to let go of employees and even shut their shops permanently. We will see how, but this blog aims to show that this does not need to be the case for your retail business. You can still stay afloat, beat the competition, and rise to success with a little help from SAP!
Changing market conditions show no mercy on retailers
With the pandemic raising its ugly head, 2020 seemed to paint a dismal picture for the future of retail. Major retailers have been canceling orders and delaying payments to their suppliers. This forced some brands to store their seasonal articles or move them into distribution centers or outlets. For some retailers, the coronavirus pandemic increased the risk of bankruptcy due to store closures, while others barely made it through. 
For example, Rubana Huq, the president of BGMEA (Bangladesh Garment Manufacturers and Exporters Association), told the press that 3.18 billion orders were suspended. This had an impact on more than half of the 4 million garment workers in Bangladesh. 
At the other end, brick-and-mortar presence is seeing a shift to the online commerce environment, which picked up at an exponential pace. E-commerce proved to be a pivotal moment for retailers, making it necessary for them to invest in digital capabilities. A critical aspect of staying competitive in such unprecedented times is the growth of technology and its importance in operational success.
Read more: How Fingent Helps CFOs Gain New Insights and Reliably Enable Key Decisions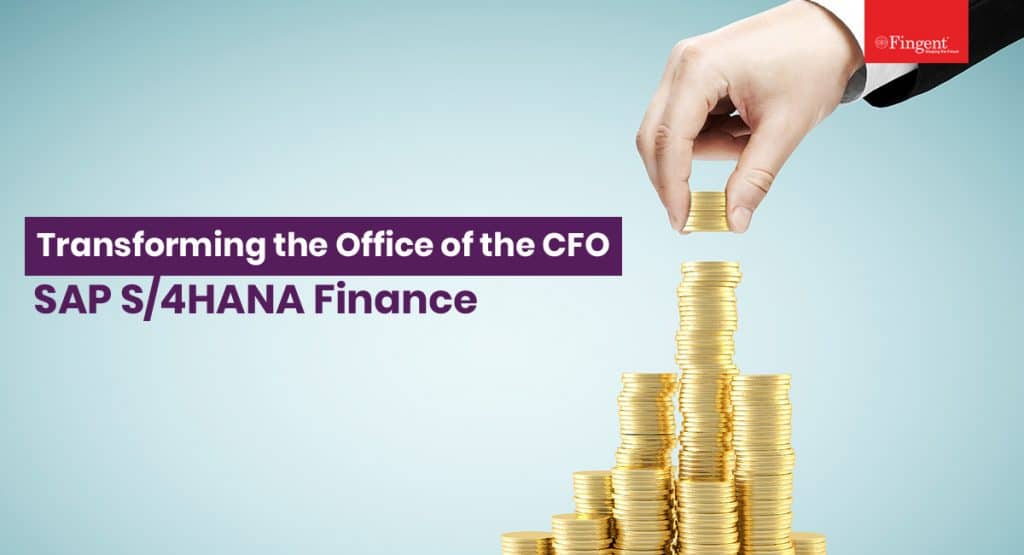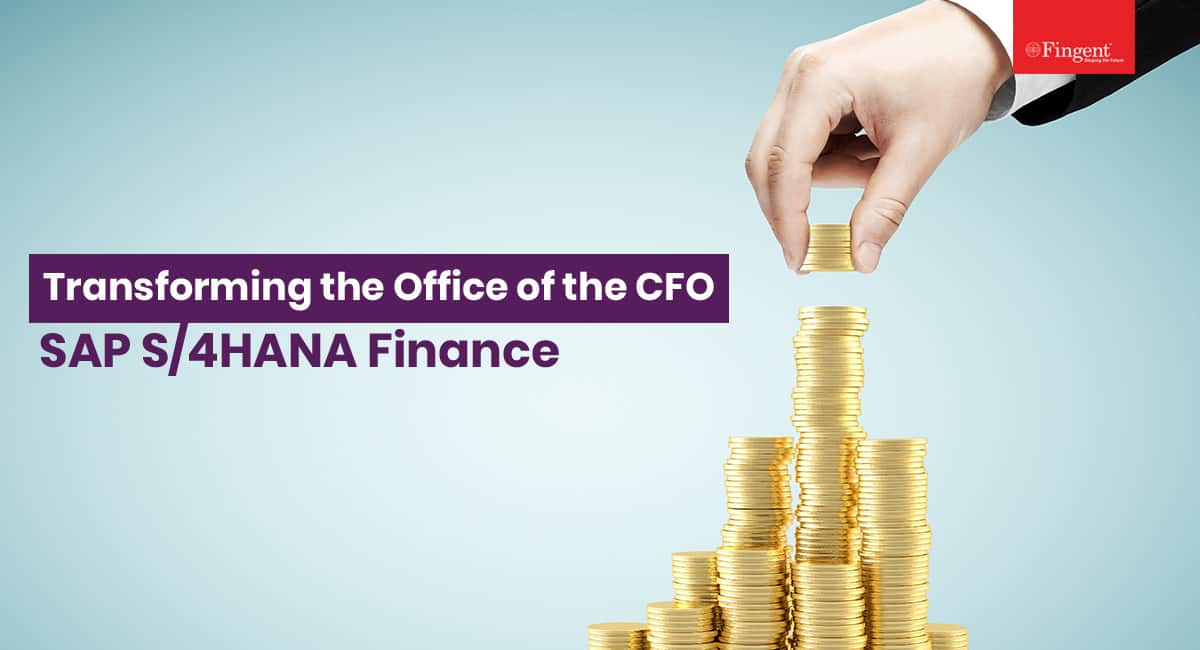 Read on to find out how SAP plays a crucial role in turning things around for the retail industry.
SAP enables a differential strategy in the competitive market
More and more companies are recognizing the advantages of implementing SAP solutions. In the current recessionary and competitive market, delaying digital transition may prove a costly misstep that retail businesses will find hard to retrieve. Solutions offered by SAP can help retailers control various aspects of their business and identify trends in customer behavior and capitalize on opportunities at the right time. 
With ever-changing customer behavior, SAP equips retailers to become customer-centric. It can help retailers analyze buying behavior by providing much-needed consumer insights. These insights will help them offer more personalized and delightful buying choices that attract customers and retain them. 
Here is how SAP equips retailers:
Provides real-time behavioral information, both online and in-store

Reduces cycle time

Helps retailers identify newer ways to find leads and build loyalty

Streamlines operational process
Also, SAP solutions can help retailers offer a real-time personalized buying experience as it influences buyers' behavior at the point of purchase. To create such a customized offering, retailers will need insight into buyers' purchase history, profile, and shopping behavior. That's where SAP solutions come to your rescue. SAP can provide retailers with all the information required to help them stay competitive. 
Case Study
Find out how Fingent automated integration between SAP SuccessFactors and SAP S/4HANA
Download Now!
SAP solutions help deal marketing and merchandise challenges
The retail industry can be volatile, especially during times like these. Retailers who manage seasonal merchandise might find it challenging to maintain multiple products and keep track of all that product data. Any incorrect data can prove costly for the organization. Such inaccurate data can also lead to a mismatch of data across all sales channels, presenting inconsistent product pricing and customers' eventual loss.
Thankfully, SAP is the backbone for merchandise management, nullifying all these challenges. It comes with a simplified data model that offers end-to-end support for all retail functions. This concept works across the product lifecycle, from master data creation to stock management. It allows retailers to create and maintain the data effortlessly while ensuring pricing consistency across all the channels. These features can increase the organizations' revenue, minimize data errors, enhance time to market, facilitate a better customer experience, and increase conversions. 
Here is an example of how SAP solution helps:
Fewer markdowns: Retailers such as consumer electronics and fashion deal with seasonal goods. To stay competitive, retailers must ensure that these products are available in good time. SAP solutions offer more efficient season management and optimized ordering. 
SAP solutions can help manage challenges in the supply chain
Inaccurate data can create challenges in planning, leading to longer response times and increasing the risk of losing the consumer to competitors. Fortunately, SAP solutions come with a single platform for all warehouse and transportation management. Features such as real-time analytics and advanced shipping capabilities can eliminate inventory challenges and enable live inventory management. 
Thus, the supply chain process becomes agile and leads to higher revenue. It can also reduce the operating cost of the warehouse. By simplifying and automating processes, SAP can redefine retail and bring value to any retail business. 
Read more: How SAP Helps Realize Voice-enabled Warehouse Operations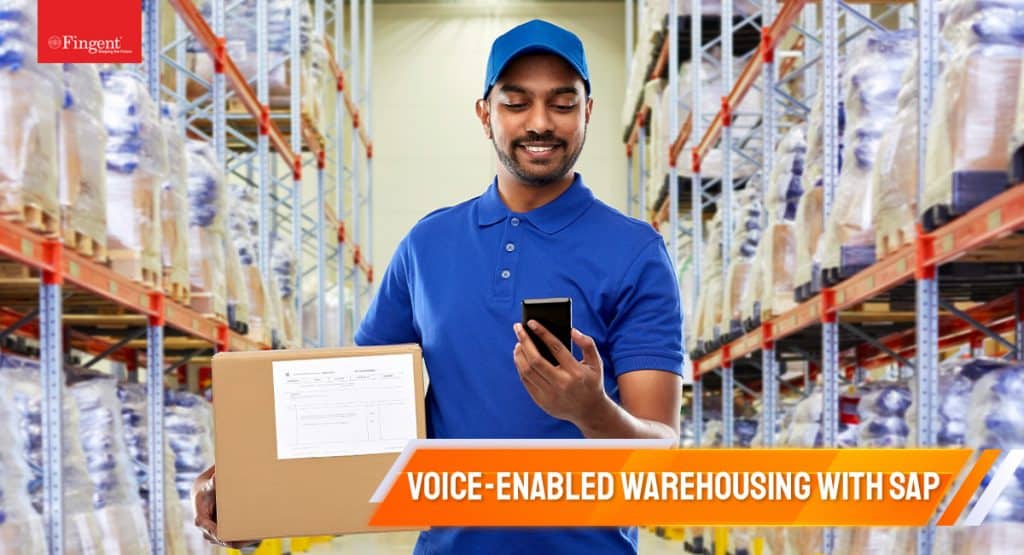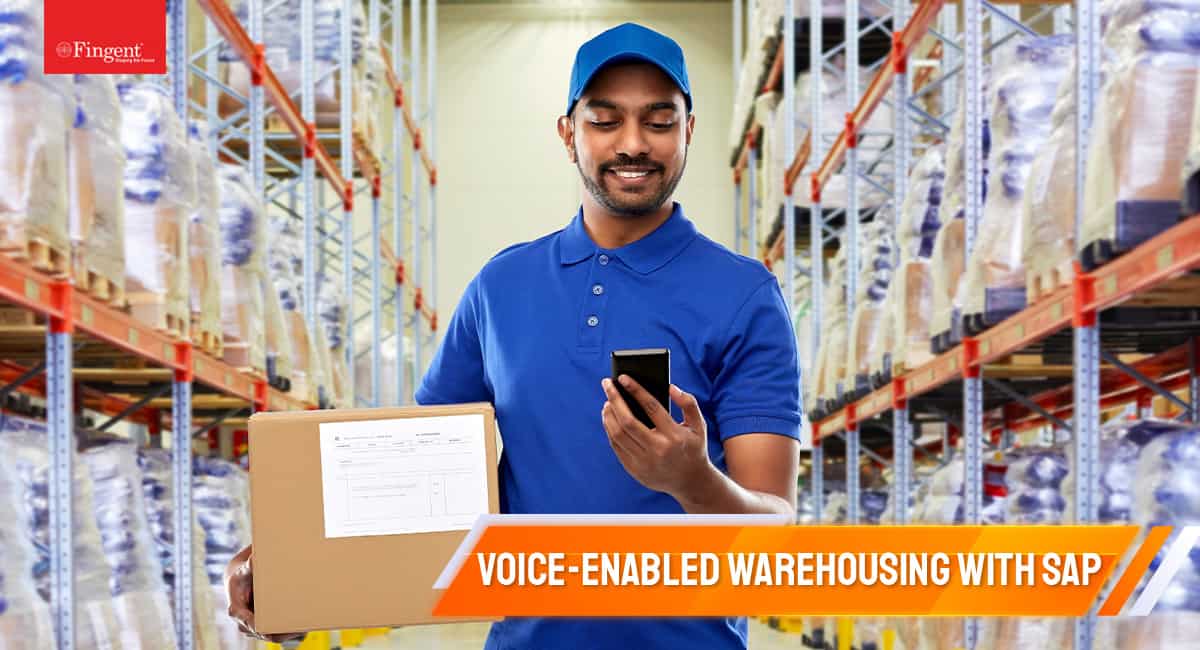 Following examples prove SAP helps with supply chain:
1. Fewer stock-outs
Supply chains are typically complex and need high levels of agility. SAP solution enables retailers to track procurement journeys automatically that helps reduce revenue loss due to the late arrival of seasonal goods. 
2. Lower inventory costs
SAP can harmonize stock information and keep it up to date. At any given point, a retailer can intervene centrally and place a repeat order when necessary. This reduces inventory carrying costs and enables better inventory management which increases revenue. 
3. Create seamless customer experiences
Retailers realize the significance of adopting sensor technology to create seamless and highly personalized business processes across all channels. SAP simplifies logistics and digital channel processes from order to payment, both in-store and online. 
Key solutions from SAP for retailers
Here are some key solutions that SAP has made available, which can help your retail business:
1. SAP S/4HANA Retail solution for merchandise management
With the SAP S/4HANA retail solution for merchandise management, you can perform necessary checks on inventory, offers, availability across stores, and more in a single, unified view. It is instrumental in engaging your customers with cross-channel interactions.
Read more: SAP S/4HANA: Redefining End-To-End Solution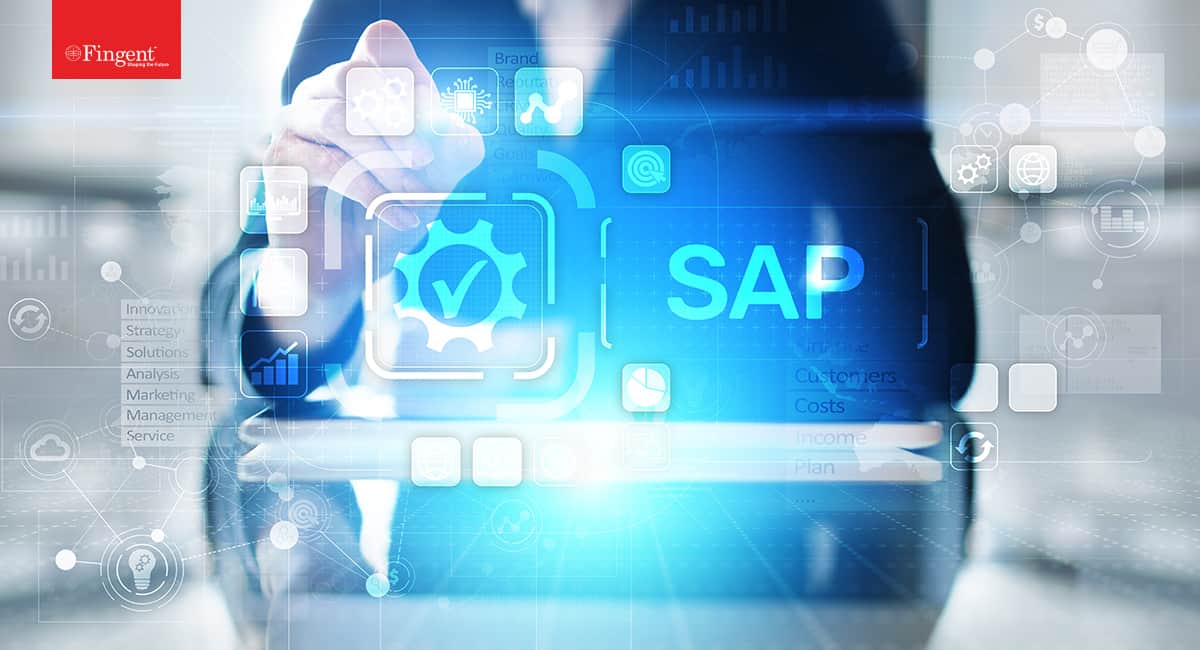 2. SAP Commerce Cloud
Through the SAP Commerce Cloud, retailers gain the ability to "launch new digital experiences with headless e-commerce capabilities." SAP Commerce Cloud empowers your retail business with Web apps, chatbots, messengers, and other capabilities to enhance your customers' digital experience, engagement, and conversions.  
Read more: Why is SAP Commerce Cloud A Complete Digital Business Solution
3. SAP Ariba Strategic Sourcing
The SAP Ariba Strategic Sourcing Suite is "a single, closed-loop, source-to-contract solution bundle for managing sourcing and suppliers across all spend categories." It helps retailers efficiently manage their direct materials sourcing without going through laborious and faulty manual processes.
Read more: SAP Ariba & SAP IBP Integration to enhance supply chain visibility in manufacturing
4. SAP Extended Warehouse Management
The SAP Extended Warehouse Management system is a brilliant solution to managing high-volume warehouse operations. It gives you complete visibility of your supply chain logistics, warehouse operations, and distribution process, giving you seamless control and maximizing the use of your resources.
5. SAP Business One for Retail
SAP Business One for Retail is a comprehensive digital solution that enables retailers to manage all their retail operations, including Point of Sale (POS) insights. It helps retailers with better inventory control, a streamlined ordering process, and seamless multi-channel e-commerce. 
Read more: SAP Business One vs. SAP Business ByDesign: Helping Businesses Pick the Best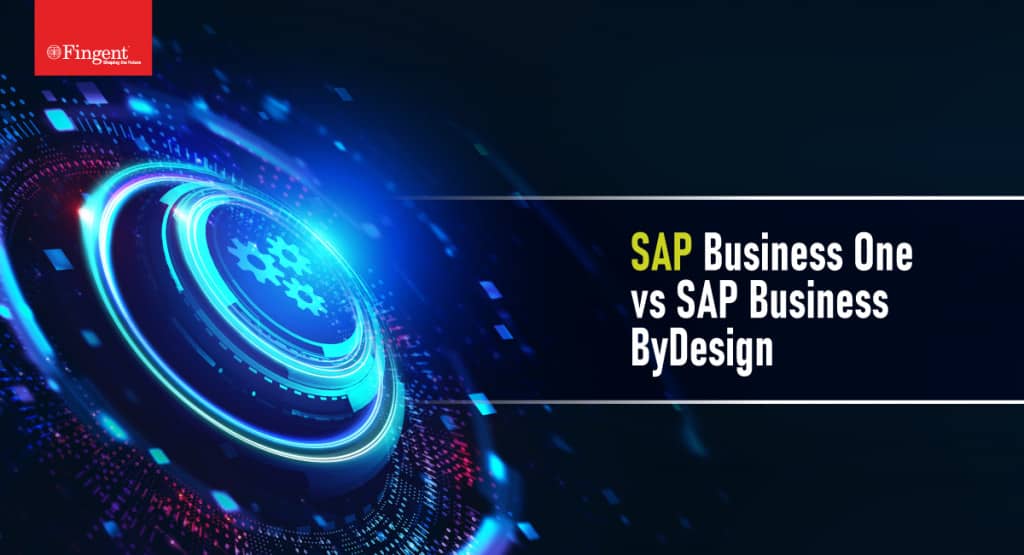 Empower your retail business with SAP
An industry capable of adapting to new and evolving trends will rapidly recover from the pandemic's effect. SAP solutions can help retailers examine those trends in great detail. SAP is a powerful tool that allows you to gather all the essential data needed to improve your business. Powered by insights gathered with the help of SAP solutions, retailers can redefine loyalty programs and stay competitive in the current market space. 
Fingent offers custom implementation and migration services to SAP and can help you move quickly and make the best use of this technology NOW when you need it the most. Leveraging SAP solutions with a Silver Partner of SAP will give your retail business an added advantage. Drop us a message, and let's get you started. 
How Face Recognition Apps Are Defining The Future Of Competitive Industries?
There has been a lot of talk about Face Recognition Apps recently. It has received accolades for its use in enhancing security as well as flak over privacy concerns. Speculations aside, there is no denying that face recognition software has revolutionized the way we perceive technology. It is no longer a faraway concept as it finds a place in our pockets through mobile technology.
In this blog, we will look at the technology behind face recognition software, what makes it tick and how it has found application across industries.
What Is A Face Recognition App?
Face recognition is a biometric technology that creates a face print of an individual by mapping out his or her facial features mathematically. This face print is stored and used to compare a digital image of a person verifying their identity.
This mapping is done by identifying 80 nodal points on a human face. These nodal points are used to measure different variables of the face. The width of the forehead, the length of the nose, the shape of the eyes – these measurements are captured on a digital image of the person's face and stored as a face print. Deep learning algorithms are then used to identify a person in comparison with the face print.
This technology has been used in various ways from automatic photo tagging by apps like Facebook for authentication and identification by Apple's iPhone X. The way in which Apple has used this technology is interesting. Face ID technology, which allows users to unlock their phones using the stored face print, is designed with 3-D modeling. The software compares over 30,000 variables to fine-tune recognition capabilities. This face print or Face ID can be used as authentication for purchases done with Apple Pay and other Apple stores. Amazon Rekognition, Google Cloud Vision API and other image analysis APIs can be now used to add facial recognition capabilities to other applications.  
The inclusion of technologies like augmented reality, mixed reality and more have made face recognition software a powerful force. At Fingent, we developed a mixed reality application using Microsoft Hololens. This application helps in the identification of a person and also links the face print to the biodata of the person. It will also be able to capture images and compute similarities between the captured image and all the other images in a secure database.
Read More: The future of communication and security using augmented reality.
The Role of Face Recognition Apps in Safety and Protection
According to a Javelin Strategy and Research study, identity fraud hit a record high with 15.4 million U.S. Victims in 2016 and an increase of 16 percent from previous years. In a connected world where such vulnerabilities exist, face recognition software is proving to be an invaluable asset. The software is helping law enforcement and corporate to put a name to the faces of criminals who have been playing havoc with stolen identities. Some applications of face recognition software in ensuring safety are:
Identity validation at ATMs and prevention of identity theft with photo IDs.

Face recognition surveillance systems in schools to protect students from expelled students or parents who have been flagged as dangerous.

Equipping law enforcement personnel with identification of criminals and contextual data to warn them of dangerous persons before they approach offenders.

Automated facial recognition (known as AFR) helps in forensic investigations by identifying individuals on surveillance cameras and videos, as well as in recognition of dead/unconscious individuals at crime scenes.

Protecting retailers from shoplifters by warning security personnel of known criminals with a record.

It also helps them avoid potential violence in the store by warning them when dangerous criminals or disgruntled former employees enter.
How Various Industries Can Benefit from Face Recognition Apps
Apart from ensuring safety and prevention of identity theft, face recognition software has many commercial applications as well. Many organizations across industries are recognizing the vast potential of face recognition apps and exploring different ways to capitalize on its features. Let us look at the Healthcare and Retail industries as an example.
Healthcare
Healthcare is constantly making giant strides with technology and facial recognition is contributing in unexpected ways. Researchers from the National Human Genome Research Institute (NHGRI) in the United States have come up with a face recognition system, which can diagnose a rare genetic disease called DiGeorge syndrome. People with this syndrome exhibit particular facial anomalies, which give them characteristic expressions that can be detected by facial recognition software. Despite the many challenges associated with effective detection, the team has developed software with an accuracy of 96.6%.  
Another example of face detection software being used in healthcare is the facial recognition app developed by Listerine. This app enables a blind person to detect when somebody is smiling at them, by setting off vibrations when the face recognition app detects a smile. This helps the blind respond better in social situations, thus contributing to their quality of life.
Speaking about the further possibilities that technology can bring to healthcare, Christoffer Nellaker, of the Medical Research Foundation's Functional Genomics Unit at Oxford says: "A doctor should in the future, anywhere in the world, be able to take a smartphone picture of a patient and run the computer analysis to quickly find out which genetic disorder the person might have". This is already coming true with the help of face recognition.
Related Reading: Check out how modern healthcare is revolutionizing with automation.
Retail
Retailers have been using augmented reality to improve the customer experience for a while now. The retail giant Sephora has gone one step further and added a live 3D facial recognition feature to its Virtual Artist application. This enables a more accurate facial tracking and rendering, allowing users to virtually try on Sephora's various products while they are moving in real time. Parham Aarabi, CEO of ModiFace, which is the developer of this function for Sephora says: "We believe the ability to see yourself with products can impact sales online … and thus the integration on Sephora will, based on our expectation, result in increased conversions and user engagement." The goal with this move is to enable customers to try on their products in a fun and more interactive way. The accuracy enabled by this technology will go a long way in enhancing the customer's experience and boosting sales.
By using face recognition software in making educated guesses about a potential customer's gender, age, etc., big retail giants are optimizing their ad campaigns to specific target audiences. Such advertisements are more effective as they help deliver a targeted message that has a powerful effect on consumers. An example is the "Because I'm a Girl" campaign rolled out by children's charity Plan the UK. The charity created bus billboards, which would scan the viewer's face and display an ad depending on the viewer's gender. This was done to highlight the plight of women who are denied rights based on their sex. Brands like Virgin Mobile, Nike and others have also used face recognition software to create a more immersive ad experience for their customers.
Related Reading: Find top ways to leverage smart IT solutions for your retail business. 
Implementing Face Recognition Technology
Face recognition software is closer to home than we think, and it is apt to look at ways in which your company can capitalize on its capabilities. Talk to us and let's discuss how.
As the business environment becomes hyper-competitive, more businesses are finding value in mobile and web apps to boost customer engagement. Apps enable the marketer to deliver a solid mobile presence, with customized interfaces geared specifically to provide customers with the best possible experience. Apps streamline the customer's buying process, automate many routine tasks, and enable new possibilities, to drive engagement better.
Catering to the Growing Customer Preferences
More and more marketers now roll out customer facing apps, to remain engaged with their customers always, enabling customers to buy from anywhere, and at any time.
Any debate on whether today's businesses require customer facing apps is settled by the fact 2.6 billion people across the globe now have high-powered mobile devices within their arm's reach, at all times. Black Friday sales through mobile devices crossed the One billion dollar mark in 2016, indicating the preference of online shoppers to use their mobile devices for the buying process.
A good success story exemplifying the growing customer preference is Domino's Pizza. The pizza giant's new mobile app for customers to order delivery or in-store pickup of their food in the UK resulted in increase of e-commerce sales by 24.4%, and 52% of online coming in through mobile devices. The app has been downloaded more than 10 million times. Many customers prefer using the app rather than go through the painstaking process of calling up the store.
Leveraging the Power of Push and Pull Notification
As the adage goes, "out of sight, out of mind." When a customer downloads an app, it remains on the phone, strengthening brand recognition. Regular visibility and interactions between the brand and the customer boost trust, so essential for transactions to take place.
A big advantage of the app is the ability to send push and in-app notifications to users. Such notifications, served virtually on a captive audience, influence the customer and deliver high success rates, as long as the notifications result in relevant and valuable content. The more the audience listens to the brand, the more they are likely to respond to marketing offers and chose the brand offerings when in need.
Push and in-app notifications are invaluable to inform users, especially younger demographics, of new products and offers. Most marketers use these options to reach out to customers proactively, with personalized offers. The best practice is to serve personalized recommendations based on factors such as most recent purchase, or the location of the user, offering direct value to users and warming them to the app experience. Generic push notifications are widely regarded as the junk mail of the mobile world, and may just push the user to uninstall the app.
Push notifications are also a great tool to counter cart abandonment. Sending instant push and in-app messaging, when the customer abandons the cart, enticing them with added offers, may be instrumental in changing their mind, and increase the likelihood of immediate conversion.
In-app messaging is proven to increase engagement by 26%. About 65% of users return to the app within a month, if push notifications are enabled.
Leverage Location-based Content

Beacon-based location marketing is now increasingly becoming attractive as a great way to boost customer engagement on mobile devices.
Smart marketers leverage beacon and geofencing technology to send location specific, contextual, and timely data-driven content to customers. They use beacons to push location-based offers and promotions, promote loyalty programs, and facilitate mobile-based proximity payments. Customers prefer such engagement, as evident from a survey by Aimia and Columbia Business School, where 69% of them agreed to share location data to receive location-based discounts.
The 2016 Coachella music and arts festival was path-breaking in the sense it sends out location-based notifications about artists and vendors to attendees. It also introduced a "Surprise and Delight" rewards program, rewarding attendees who synced their American Express Cards to the event's iOS app. The event also provided beacon enabled mobile payments to attendees, doing away with the need for a physical wallet.
Pew Research Center estimates nine out of ten users in the United States enabling location services on their mobile phones.
Gamifying and Incentivizing the Experience
Promoting mobile-based loyalty programs increase customer engagement and bridge the gap between a brand's online and physical presence. People love incentives, and rewards offer a good reason for them to come back to the app.
Apps make it easier to administer loyalty programs and deliver the associated rewards. The core of any loyalty program is customers getting reward points for every interaction with the brand. When customers see, their points adding up, they come to shop again. When such rewards are combined with gamification or points for any action done through the app, engagement is sure to increase manifold.
Starbucks is probably the most well-known brand having perfected the art of offering big rewards exclusively to app customers. The 'My Starbucks' rewards program allows customers to use the app to make pre-orders, custom orders, receive free upgrades and special discounts, based on their loyalty status. Enabling in-app payment speeds up the transaction, and increase convenience.
Leveraging the Power of Analytics
The spin off benefit of customers using apps is gaining valuable data for analytics. Structuring the app engagement, the right way delivers a ton of analytics on how users interact with the app.
App based engagement and transactions emit data, which subject to analytics, shed invaluable light on understanding the customer better. Such data can also be the basis for business and strategic decisions, as in how to position the product, adopt marketing pitches with greater success rate, and more.
However, analytics is still underestimated and underutilized to enrich the customer experience. Smart brands now leverage real time analytics to enrich the customer's buying experience. One possibility in this front is helping customers get additional live information about the products they browse or short list for purchase. An associated possibility is gathering interesting and offbeat information associated with the project, such as a list of celebrities using the same product, showing some fun facts associated with the project, and more. Mobile and web apps make it considerably easier to deliver such information to the customer, in a seamless and non-intrusive way.
Another underestimated potential is leveraging the big data generated by apps to collaborate with other popular platforms. A good trendsetter in this front is Shazam, the leading music discovery app. Shazam for Brands' leverages accumulated user data and brand advertisements to identify the best artist and musical genres for brands and create specific and customized ad units to drive customer engagement.
Deep Linking to In-App Content
The ever-prevalent social networks allow marketers to share their content and gain an even larger audience. Apps offer an additional and more robust option in this direction. Allowing users share their experiences inside the app increases the popularity of the app, and lead to more users downloading it, delivering multiplier effects.
Deep linking, to content within an app, makes it possible to share in-app content easily. The spin off benefit is keeping existing customers engaged within the app, improving retention rates and enhancing the user experience.

A good benchmark to emulate is the Nike+ Run Club app, which allows sharing the in-app content to social media platforms.
With marketing now a high-stakes game, intuitively designed mobile and web apps become a valuable source of competitive advantage. Marketers who identify their customer's path to engagement and purchasing, and use the app to optimize the journey comes out on top.