How Fingent Helps CFOs Gain New Insights and Reliably Enable Key Decisions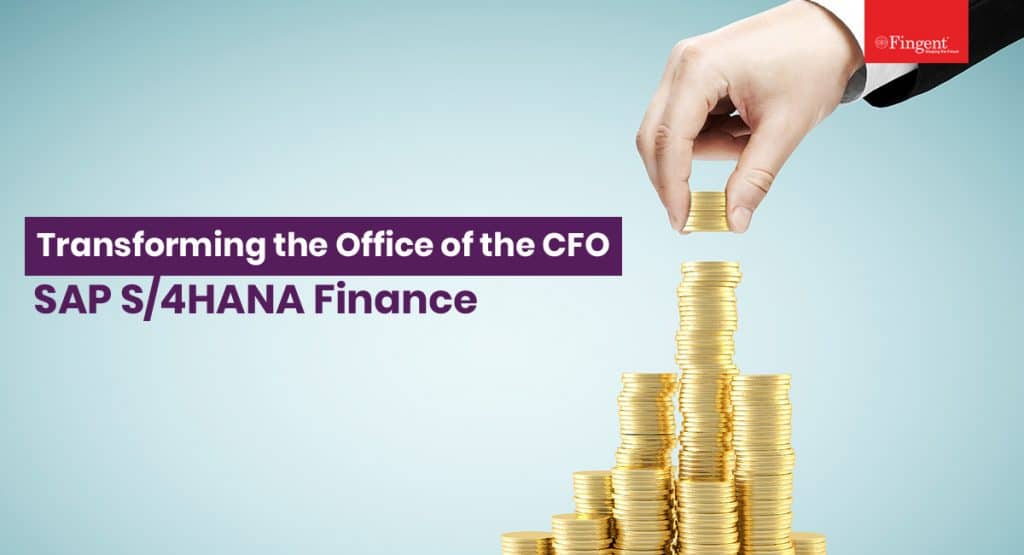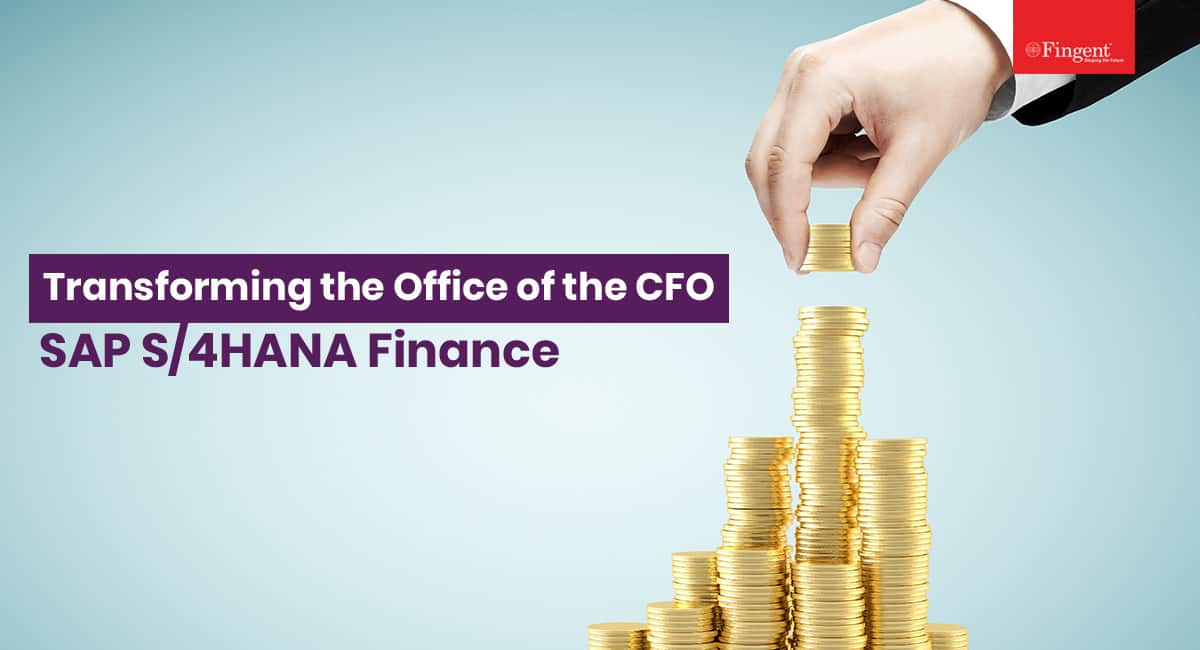 Empowering CFOs to Derive Crucial Insights and Implement Strategic Decisions with Confidence 
The role of the CFO is no longer restricted to fulfilling traditional financial duties. With advances in technology, the CFO's responsibilities are also growing as today's CEOs and boards demand the finance function provide real-time, data-enabled decision support. The present-day CFOs and their teams serve as gatekeepers to critical data that is required to generate forecasts and support business leaders to make strategic decisions that have a lasting impact. 
With that said, what are the challenging areas for CFOs where they can perform better with the integration of the right technology? We've tried to list out a few here.
Key Challenges Faced by CFOs
1. Insights
Acquiring self-service analytical capabilities to garner strategic and operational insights for reliably enabling key decisions and enhancing visibility through the board-room to the shop floor. 

Addressing big data requirements is another challenge. Embedded data analytics that connects transaction executions with immediate insights and analyses is a must-have weapon in the CFO's armor. With automatic matching capabilities, finance professionals can reduce the time taken to gather data.      

Predictive insights are essential to assess future outcomes. CFOs equipped with predictive analytics capabilities empower organizations through powerful budgeting, planning, and forecasting that will drive the business on the right path. 
2. Ensure agility to respond, adapt and survive
It's always at the top of a CFO's agenda to optimize risk management and establish a sustainable cost-effective control environment. A sustainable compliance program (compliance-first approach) can free up to

30%

of the function's capacity while keeping the risks low. 

Structure finance to make the most of tight budgets and provide financial support for corporate initiatives by ensuring discretionary expense management and operational costing optimization.

Increasing adoption of "Shared Services model" (service delivery models under centralized and decentralized structures) for enterprise operations allows businesses to expand to several domains, customers, products, geographies, and channels. For CFOs, this translates to more challenges w.r.t. strategic pricing, customer and product profitability modeling, and profitable growth target setting. CFOs also need to cater to multiple businesses and stakeholders while supporting all the current and evolving business models.  

Embedded localization requirements to best-balance the risk and efficiency and implement best practices supporting operations across segments, industries, and geographies.

Flexible deployment models allowing the optimal combination of cloud and on-premise solutions.
3. Optimize costs, digitize finance, and other functions
CFO and other finance professionals are expected to offer more value-add solutions that provide strategic direction for the enterprise. Automation of repetitive, rule-based finance functions enables CFOs and financial professionals to focus more strategically.  

CFOs need to gain improved visibility across all cost components that allow them to take quick actions such as cutting unwanted costs and justifying new costs in a tangible way. 

Integrate and unify all corporate processes allowing for a higher level of standardization. This can only be achieved with an intelligent enterprise technology like SAP S/4HANA. 
Why is SAP S/4 HANA ideal for CFOs?
Traditional ERP systems store data in many different tables. As a result, financial teams struggle with isolated and inconsistent information from many sources. They end up spending hours sifting through data and compiling reports manually. Despite this, they are unable to provide the desired financial insights. On the other hand, SAP S/4 HANA stores all financial information in a single Universal Journal. It is a powerful concept that eliminates redundancy and creates a single source of truth. This gives you easy access to accurate, timely, and qualitative information. Your business processes become transparent and reliable. 
The broad portfolio of new technologies and innovations in SAP S/4 HANA Finance empowers CFOs with responsive decision-making tools. These tools give you instant insights into all the company's data and systems. You can perform end-to-end analyses right from the boardroom to the shop floor. 
Read more: How SAP S/4HANA transforms the end-to-end business process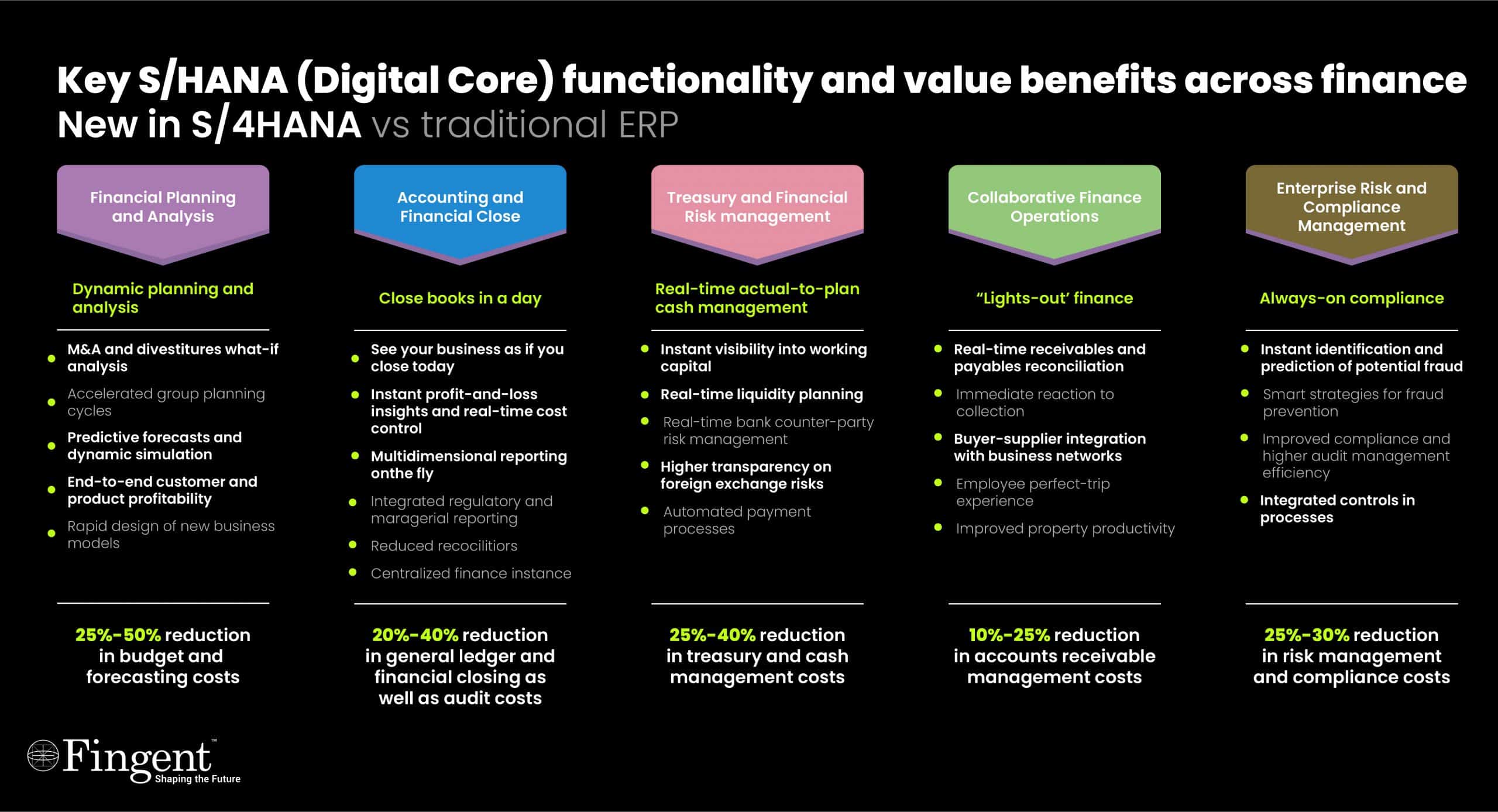 (Click to enlarge the image)                            Source: SAP
Embedded Analytics
Organizations using ERP systems have always found that while it's easy to enter data into the system, getting interesting information from it is tedious. SAP S/4 HANA Finance enables direct reporting without the need for a data warehouse for specific analytic requirements. This is possible because of the Universal Journal. However, this alone does not deliver the right insights. This is where Embedded Analytics in S/4 HANA comes in. 
Embedded Analytics allows not only the intuitive navigation through graphical views but also the close integration of analysis capabilities within the operational transactions. This makes it easy to act directly on the right information without having to switch between screens or systems. It has business planning, consolidation, and forecasting capabilities which can help you gain new insights from different perspectives. 
The embedded analytics in S/4 HANA is also helpful to determine the best course of action when unprecedented disruptions occur. Thus, the role of the Office of Finance transforms from mere historical reporting to analyzing business performance.
Read our case study: Find out how Fingent automated integration between SAP SuccessFactors and SAP S/4HANA
Predictive Capabilities
Organizations need accurate financial insights to steer their business in the best path. In the past, decision-makers requested information through month-end reporting. That practice is long gone. Today, continuous delivery of relevant information is the minimum requirement. More insights are requested on what the future would bring. This is where Predictive Accounting can help. 
For example, when a sales order is confirmed in the system, it is not recorded in accounting until you deliver the goods and send an invoice. With Predictive functionality based on the sales order, a predictive invoice is registered. When the actual invoice is sent out, the predictive posting is back-posted, reducing the predicted amounts. This predictive accounting logic can help you simulate financial postings based on the confirmed incoming sales orders. You end up getting an accurate and futuristic view on your margin.      
Read more: How SAP Helps Manage Your Payroll During COVID-19 Crisis
Transforming Finance into an Intelligent Portfolio
The S/4 HANA digital core offers predictive analytics combined with machine learning across various lines of businesses (LoBs). SAP Cash Application is the first Lighthouse application that is based on SAP Leonardo Machine Learning. It analyzes the customer's historical data, learns which matching criteria are important, how to prioritize them, and how to best apply them using machine learning. This helps to intelligently match payments to open receivables and automatically clear those items minimizing manual effort. Thus, we process cash faster, improving the days of sales outstanding. 
Read more: Unlock the Potential of Intelligent Enterprise with SAP Leonardo
In other words, finance teams can scale as the business grows and save time to focus on strategic business tasks like growth and planning. The machine learning application is cloud-based and non-disruptive to the system-of-record. As it is tightly integrated with SAP S/4HANA, you can easily adapt innovations without having to resort to costly and time-consuming IT projects or any risky activities in your back-end system.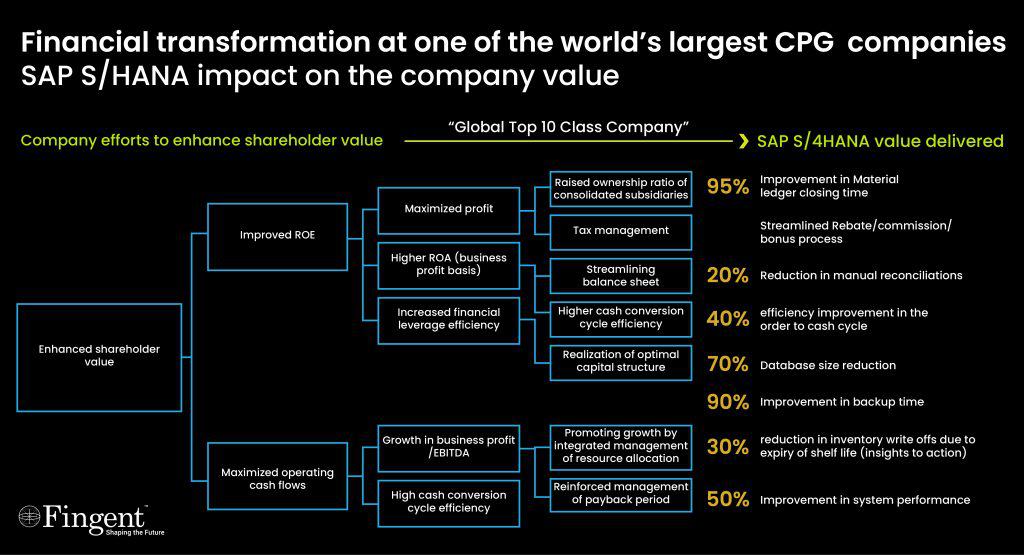 (Click to enlarge the image)                         Source: SAP
Take Your Next Step with Fingent
SAP S/4 HANA supports CFOs by using business processes that are already available within the S/4 HANA environment. As CFOs grapple with new disruptive business models, SAP S/4 HANA Finance can help them in their decision-making process at a tactical and strategic level. Leveraging these technologies can enhance the organization's ability to pivot quickly and adapt to dynamic business scenarios. 
Making this big leap is definitely challenging, but Fingent's extensive knowledge and expertise on SAP S/4 HANA Finance can get you going. Connect with our SAP expert to learn more.
Related Post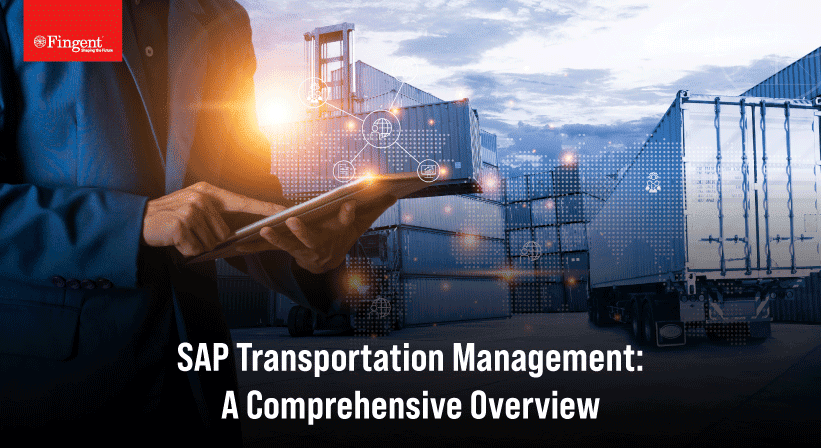 SAP software, as most of us know, is a tool……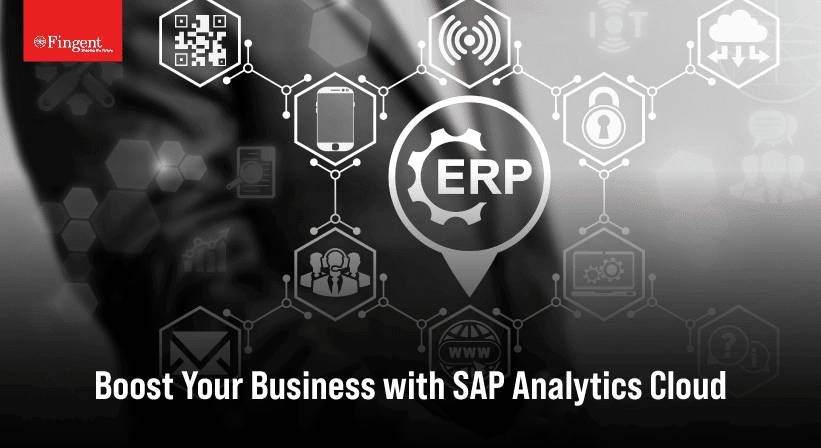 Regardless of its size, every business needs to work seamlessly……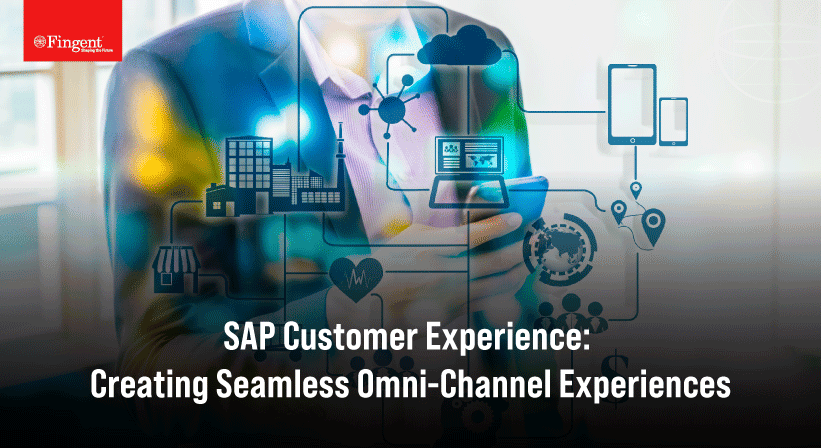 Businesses find themselves at a critical juncture as customer expectations……