SAP Business One vs. SAP Business ByDesign: Helping Businesses Pick the Best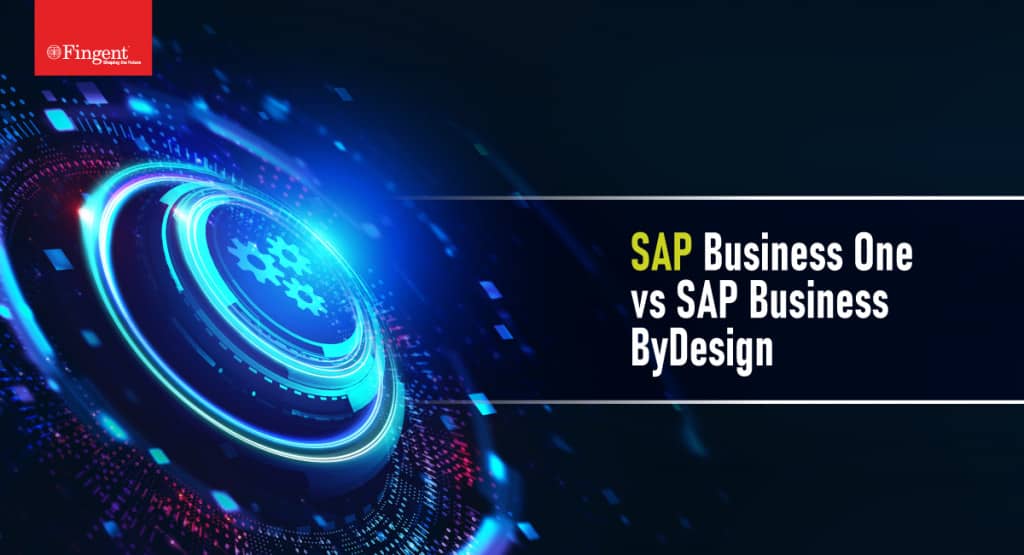 Choosing between SAP Business One and SAP Business ByDesign
Technology is constantly evolving to introduce better and more efficient ways of doing business. Manual and traditional spreadsheets are no longer the best way to do things. Most businesses are recognizing that technologies like ERP software are more robust when deployed over the cloud. This has got them looking for digital solutions to automate their processes. This is where SAP comes into the picture. 
Growing businesses looking to streamline their business process are turning to SAP, which offers several solutions including SAP Business One and SAP Business ByDesign. With an ever-increasing choice in the ERP market, you might wonder how you can choose from all the different offerings and what is the difference between SAP Business One and SAP Business ByDesign. This article will walk you through the differences between these solutions. It will also help business users and decision-makers choose the perfect ERP solution that fits their business needs. 
Read more: What is Business Process Expertise in SAP and Why You Need it 
Let us begin with an overview of both platforms.
Overview of SAP Business All-in-One Solution (B1)
SAP Business One has been around for many years and has been the go-to product for small businesses. It is an on-premise system built on SAP ERP application. It addresses the fundamental business software requirements of all types of industries. These solutions provide support for your business. With it, you can win a new customer, make innovative products, and reconcile your accounts. SAP Business One is proven and comprehensive with built-in industry best practices. 
Starting from production to distribution, SAP Business One (B1) promotes transparency at every step of the business. SAP B1 powers business growth by tapping into your personalized data to offer actionable insights. SAP Business One solution focuses on streamlining workflows and reducing costs. 
It helps integrate a spectrum of business processes into a single solution to optimize your business performance. SAP B1 offers modules for financial management, reporting, accounting, analytics, customer management, purchasing, inventory management, and industry-specific versioning. 
Overview of SAP Business ByDesign (ByD)
SAP Business ByDesign is cloud-based. It is designed for mid-market businesses and subsidiaries. It is perfect for those who wish to leverage the benefits of large-scale business management applications without the need for maintaining a larger IT infrastructure. SAP Business ByDesign unifies multiple business operations. It enables companies to incorporate business processes that can solve immediate problems and then add processes as required. 
SAP Business ByDesign (ByD) is delivered through a single user interface. It can deliver pre-configured software for business processes. Additionally, it can support best practices for managing customer relationships, human resources, financials, projects, procurements, and the supply chain. This cloud-based ERP solution is delivered on-demand. It is monitored, managed, and maintained by SAP experts in cloud-hosted data centers. As a result, businesses need not worry about the upgrade and maintenance of the solution. Also, this does not require an up-front capital cost. 
Read more: SAP Preconfigured Solutions Boost Efficiency Among Industries 
SAP Business One (B1) vs. SAP Business ByDesign (ByD)
While these two might seem like twin solutions, they have some important differentiating factors. Let us look at these factors so that you can determine which fits better for your business.
1. Customers 
SAP B1 typical customers include businesses that are from the manufacturing, distribution, basic retail, eCommerce, and service industries. 
SAP ByD customers range from manufacturers who create products or processes to professional service firms who are looking to automate their business processes in real-time. Other sectors include life sciences, financial services, and fintech. 
2. Size of the organization
SAP B1 is basically designed for small businesses. It has a minimum user limit. This solution is ideal for small to mid-sized organizations that need a step-up from a basic accounting solution. The sweet spot for SAP Business One is 5-50 users.
SAP ByD is best for upper mid-sized companies with a minimum number of 5 users. It suits businesses that are looking to scale as well as the enterprise subsidiaries. The sweet spot for SAP ByD is 20-1500 users or more. 
3. Features 
SAP B1 offers a lean set of modules that make up the core of ERP. It streamlines business processes end-to-end and is deployed on-site and runs on Windows OS. SAP B1 allows companies to add custom functionality. Users can manage sales, inventory, finances, production, and services. Companies can also use it for procurement, CRM, basic project systems, dashboards, embedded analytics, and basic multi-company functionality. 
Read more: Tackling healthcare data challenges with SAP Analytics
In addition to all the features of SAP B1, SAP ByD offers multi-level bills of material, which makes it easy to manage project systems and allows you to incorporate multiple companies under a single instance. SAP ByD also offers a mobile app, travel expense fields, timesheet integration, and a built-in workflow to assist your employees to stay on task.  SAP ByD streamlines business operations such as transactions, ordering, and logistics from end to end in real-time. It facilitates interactions between various departments and between enterprise branches. 
SAP ByD enables you to customize your package to include the features your company needs. It facilitates real-time interactions. That means you can check your inventory and orders whenever you need it. This solution can be implemented in a matter of a few weeks.
4. Budget
The implementation target budget of SAP B1 ranges between $40k (simple) to $200k (complex) with the total package costing up to $1,700 for limited users and $3,700 for professional users. Apart from the cost of implementation, companies will have to spend money on the software license, hardware, IT support, security, and infrastructure. A company's deployment options determine if their hardware and support requirements should be assigned to a cloud solution provider. 
The implementation target budget of SAP ByD ranges between $50k (simple) to $200k (complex) with the average user cost at $80/mth/user. Apart from the implementation cost, clients are expected to pay for an annual subscription fee and any other optional technical support. 
5. Deployment 
SAP B1 is an on-premise application that is also available in the intranet cloud. However, it is not a complete SaaS application. Certain features such as Microsoft Outlook will work only through the Microsoft Outlook Integration add-On for SAP Business One. 
SAP ByD is completely cloud-based and so it can help companies connect every function across their business. 
6. Security 
Since SAP B1 is hosted on-premise data center, the client is responsible for security. Because the data does not have to travel via cloud, it may be less vulnerable to remote hacking. However, it is more susceptible to a physical attack or espionage on your premises. It is not as safe and secure as SAP's data centers.
Since it is a Saas system, the responsibility of security rests on the vendor. SAP ByD is hosted in a highly secured data center. It has the best data security centers with excellent security measures including advanced encryption standards and bulletproofing. 
7. Implementation 
SAP B1 does not support multi-company implementation. It is not possible to have an entity-specific data or entity-specific chart of accounts. 
Whereas SAP ByD can maintain organizational structure, run subsidiaries and overseas branches with a single system. It is possible to have entity-specific charts of accounts. 
8. Integrations
SAP B1 can be integrated with anything. However, it requires expertise and additional cost to do so. For an intercompany functionality, you will need an add-on. This means users will have to switch databases when they access information from another legal entity. 
SAP ByD is a unique solution that offers over 200 pre-built integrations. It is a real multi-company solution. With intercompany capability built-in, SAP ByD can facilitate single-sign-on to offer visibility across various legal entities. 
9. Industries
Manufacturing, trading, retail, distribution, eCommerce, and service industries are best suited for SAP B1.
SAP ByD fits companies that are involved in distribution, manufacturing, construction, software, IT, consulting, pharmaceuticals, chemical, medical and service industries. 
Read more: SAP Focused Industry Templates & Automation Solutions 
10. Financials 
SAP B1 does not allow multiple account charts for one company and neither does it allow linking them with accounting charts. This solution lets you create just one posting period for one company. It does not offer different methods of revenue recognition. Though this version has built-in analytics, not all options are available. In purchasing, SAP B1 provides a direct invoice after receiving goods from the vendor. However, since it does not save the information of that invoice, there is no way you can resolve any discrepancies that occur at a later period. 
SAP ByD allows multiple accounting charts for one company and you can link them with financial books and transactions. This solution lets you have different financial periods for different financial books. Additionally, you can generate financial reports based on these periods. SAP ByD supports different accrual methods for different sales documents. This version offers built-in analytics such as margin information from sales. In purchasing, SAP ByD provides an invoice receipt concept to confirm the invoice from the vendor. That invoice is then saved in the system before booking the final voice. This allows companies to resolve any discrepancies that arise at a later point. 
Read more: Business Continuity Planning with SAP 
What is the verdict?
SAP B1 and SAP ByD are two excellent and well thought out solutions. As discussed, they have a few differentiating factors that can help you choose between them. The best solution for you depends on the size, structure, and growth potential of your organization. A business with a simplified management structure and a more limited growth plan is better suited for the SAP B1 platform. However, a business that is on an accelerated growth plan with multiple operating subsidiaries would better suit SAP ByD. This is because it has the ability to expand quickly with greater functionality and capability. 
We enable e-invoicing integration for SAP users to stay compliant with GST India regulations. Click here to explore
Regardless of whichever solution you chose, ensure to test your ERP system before you go live. Even after you go live, you can continue to optimize the technology's features. We offer customized SAP solutions ranging from core ERP to innovative and intelligent solutions such as SAP S/4 HANA, SAP Leonardo, SAP Analytics Cloud, SAP Customer Experience, and more. 
Fingent top custom software development company can help you make the right choice as well as implement it seamlessly for your business. Get in touch with us and let's get the conversation started. 
Related Post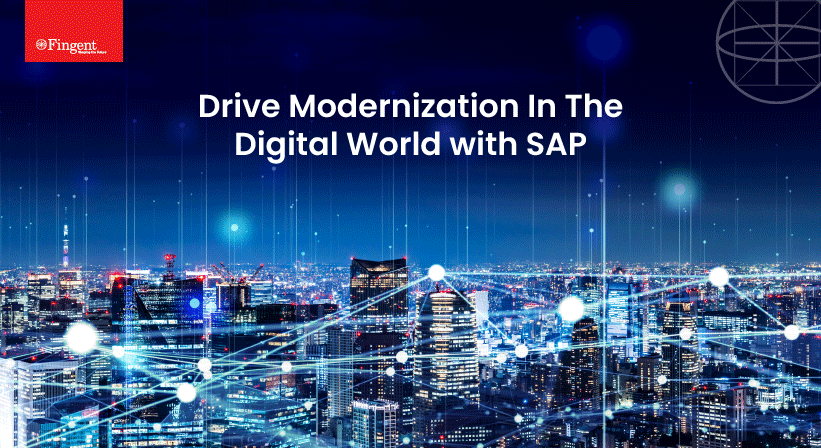 A technology's light shines brightest when it strives to consistently……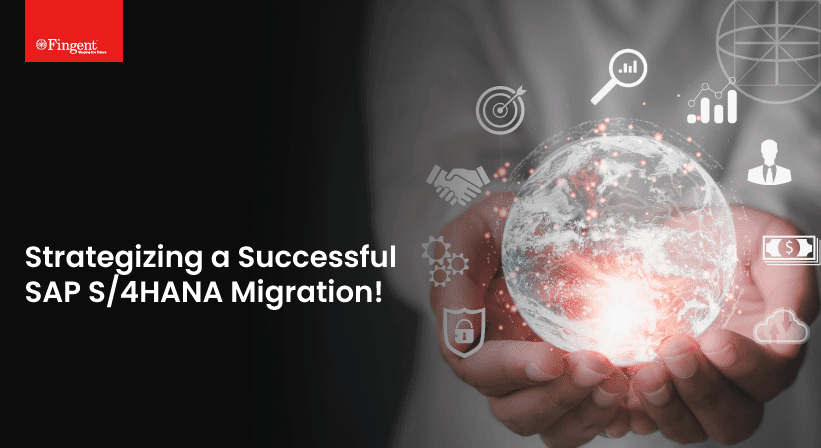 "You on the cutting edge of technology have already made……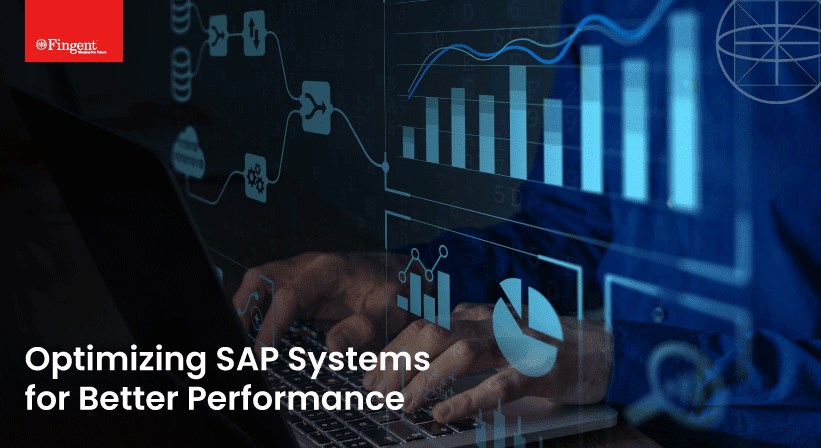 Most organizations assume that their work is done once SAP……