Tag:
technology in the education industry
How Is Augmented Reality Revolutionizing Education Industry?
Augmented reality is the latest breakthrough technology in the digital space. It has been almost half a century from when the concept of Augmented Reality first appeared in 1968, and as Augmented Reality (AR) is penetrating deeper, its uses continue to increase. 
By 2022, worldwide shipments of smart glasses are estimated to reach 32.7 million units. And by 2025, the global augmented reality market is anticipated to grow noticeably to about 198 billion U.S. dollars. With such significant growth, it makes sense to consider how AR can benefit our daily lives. In this blog, we will discuss its impact on the education sector in particular. Let's begin by understanding what AR is.
Read More: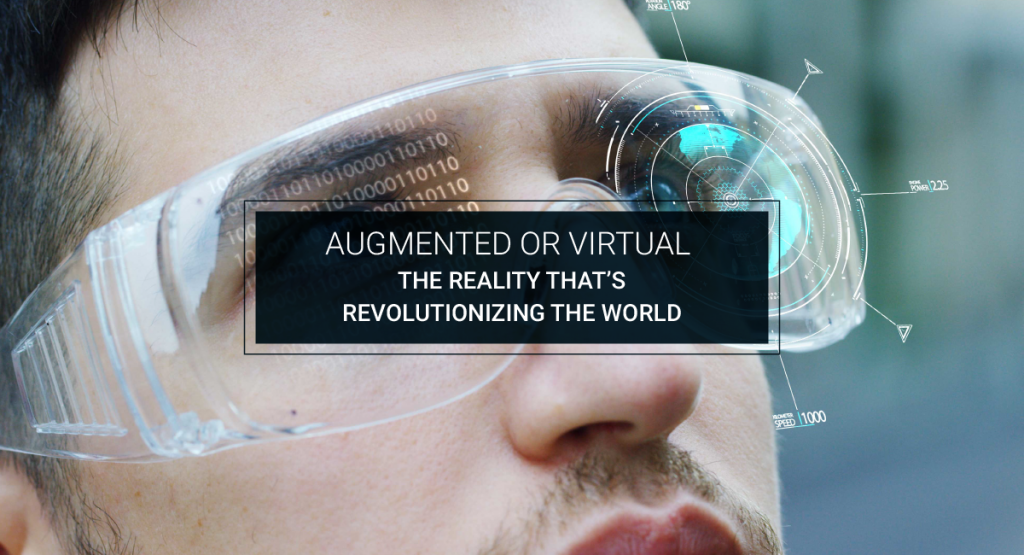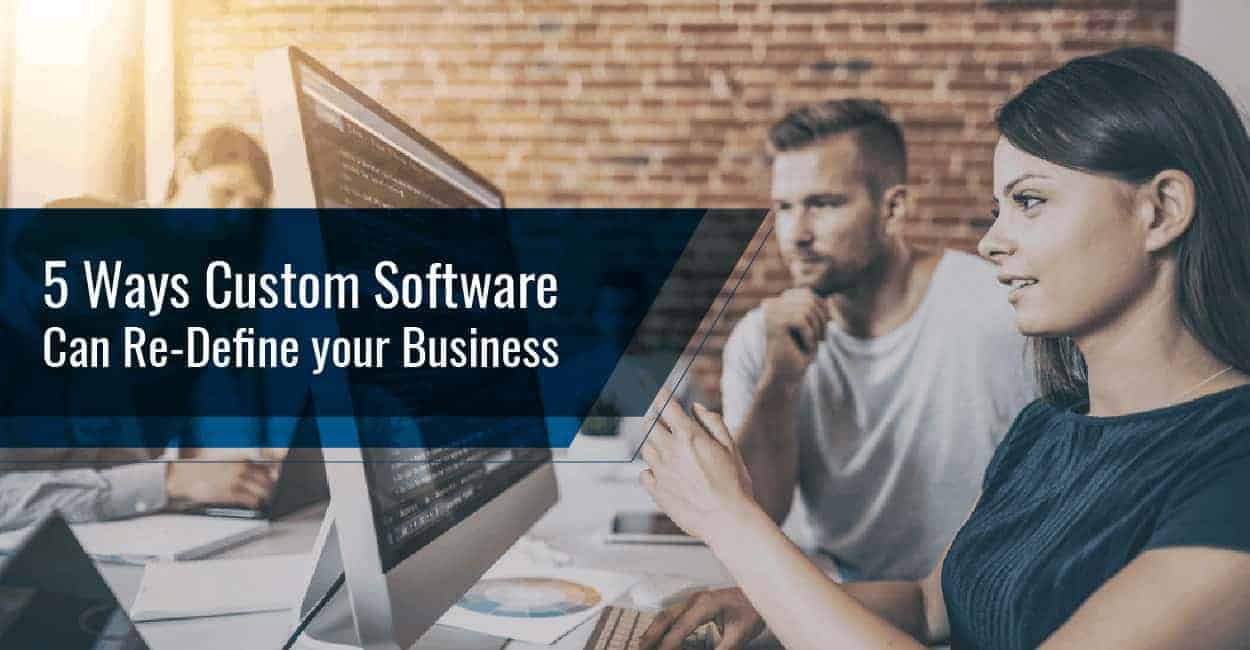 What is Augmented Reality?
Augmented Reality is the bridge that connects the real world with the virtual world. Its popularity is growing rapidly in every industry from social media filters to surgical procedures. As the word augment suggests, AR enhances what we hear, see and feel. It has categories based on various technologies. Some of those categories are marker-based AR, markerless AR, projection-based AR, and superimposed AR. This makes AR useful for various industries. 
There are various industries such as public safety, tourism services, entertainment and so on that are leveraging AR. For example, AR aids the automotive industry by assisting with various parameters such as navigation and speed. It helps people not to lose focus while driving because the application can be projected from a console on the glass which only the driver can see. In Healthcare, there are numerous AR applications that support the video platform and can project augmented hands on the patient. Wherever the surgery is taking place, a senior surgeon can guide a beginner in his surgery.
With many more industries benefiting from AR, let's see how the education industry is revolutionizing with AR.
The Role of Augmented Reality in Education
AR is set to revamp the world's conventional learning model. It can bring about a positive change in the location and timing of classes and make learning more engaging. Today's learning process is becoming much more tuned to bring in the elements of interaction and creativity. By providing visual representations, AR helps students acquire, process, and remember information. Thereby, it helps them to test out their knowledge in practice.
AR technology has also helped students to learn and understand their surroundings. The British Museum has already begun using AR technology to help students understand certain displays. It has proved useful in providing students practical knowledge of subjects such as math or science. Let us look into a few more benefits of AR in the educational sector.
1. Edutainment versus Education
AR makes lessons fun learning. Today's generation is not a chalk and board generation. Studies reveal that students are easily bored with standardized methods of teaching. The reality is that students tend to remember what they see more than what they learn by rote.  AR takes them to the next level by helping them not just to see, but also experience and participate. As a result, AR delivers a positive impact on the students by giving them edutainment.
2. Simplify Complex subjects and Exemplify Abstract Concepts
AR breathes life into complex subjects that students are expected to learn. It can bring added creativity, interactivity and engagement to complex and abstract subjects. It simplifies the learning process. Both the teachers and the students likewise can thus take control of the educational process through AR. 
Each student's level of understanding and the pace of learning differs. Certain AR apps allow you to create personalized learning materials. Such apps allow the tutor to create content for the individual needs of each student. This way, students will get to learn complex subjects quickly and easily.
3. AR-Enabled homework
AR can also help students do their assignments and homework better. The fact that today's generation is tech-savvy can be harnessed to promote education in a way that will appeal to the students.
AR emphasizes important concepts. By making images and information "pop out" of a textbook, AR can break the boundaries of textbook learning, which has been sidelined as boring and tedious and make it interactive and absorbing.
4. Use what they already have
According to the Pew Research Center, 95% of teenagers have access to smartphones. It makes sense to use this to their advantage in education as well. Neither parents nor teachers have to spend extra dollars on buying gadgets for AR learning. The AR app on an existing smartphone is all that is required for interactive learning.
5. Practical Knowledge at AR Labs
For various reasons, schools may choose to limit the scope of practical demonstrations. This is another fact that will change through the use of AR technology. With AR, students can perform practical experiments without the need of the physical lab. This is extremely helpful for professional courses. Students can also gain knowledge about safety procedures and potential hazards in the lab. 
Augmented Reality is the Real Future of Education
According to a survey on the impact of interactive technology on marketing students, it is said that 87% were likely to attend the class, 72% were likely to participate and 70% students said that they improved their understanding of specific concepts. If this is true with interactive technology, how much more of an impact would AR have on the student's attendance, participation, and understanding? 
The children of millennials who are born between 2010 and 2025 are called Generation Alpha, which is considered the most technology-infused. AR education is poised to be the norm rather than the exception. According to the forecast, the AR market is expected to reach $60.55 billion by 2023, growing at a CAGR of 40.29%. Undeniably, AR is the real future of education. 
Watch more on how Augmented Reality is creating an impact on the Education Industry.
This video is made using InVideo.io
Fingent is on a go, to revolutionize education sectors with AR technology. With various education application platforms, Fingent is already helping organizations create effective collaboration between students and teachers. To know more about how Fingent can help you provide an effective and efficient learning ecosystem with emerging and trending technologies, get in touch with our experts today!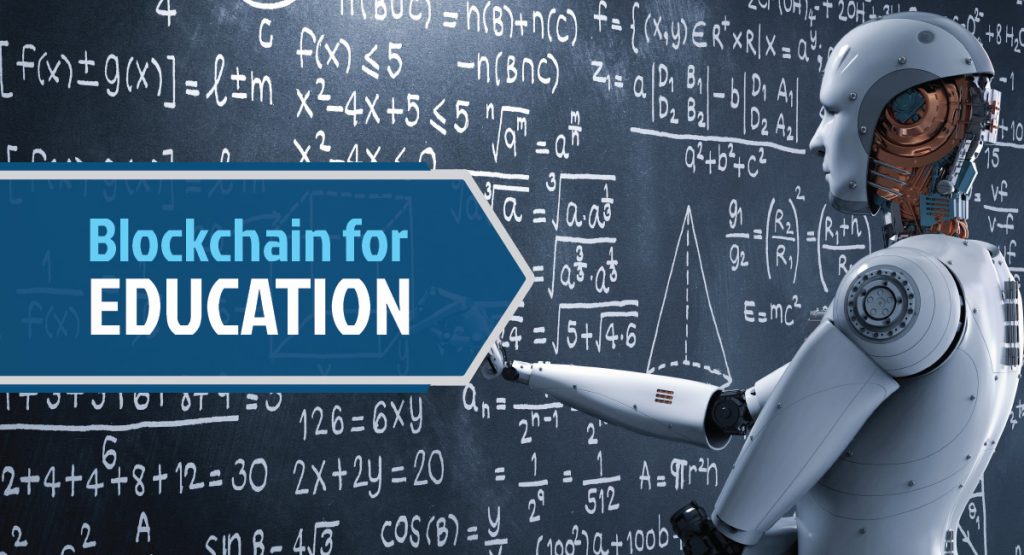 Impact of Blockchain On Education.
Through its tenets of decentralization, transparency, and security, Blockchain has created a new type of internet. It has radicalized the way transactions occur and continues to make great strides in virtually every industry imaginable. Although best known for Bitcoin and Cryptocurrencies, the scope of Blockchain technology doesn't end there by any means. It has found application in Finance, Healthcare, Real Estate, and many more industries.
Related Reading: Check out these digital innovations that can help you conquer business competitions of 2020.
In this blog, we will discuss how blockchain technology can have a significant impact on Education.
What Is Blockchain And How Is It Creating an Impact?
The word blockchain comes from the core principles of this technology, where secure blocks of data are bound together in chains using cryptographic principles. The record or ledger of data is time-stamped and immutable and is managed not by a single authority but by a cluster of computers. This enables a verifiable and decentralized record of transactions between two people.
What makes blockchain unstoppable is that this record is public and distributed between many computers called nodes. This allows for validation of the data from all the computers in the network, making it open and transparent, at the same time ensuring that no single entity controls the flow of information or transactions. A vital aspect of this information flow is that digital information can never be copied, only distributed. This makes the blockchain technology a fortified channel for information flow.
Let us look at a few reasons why blockchain technology is becoming one of the most impactful technologies today.
1. Unmatched Security
Transaction verification is one of the key aspects of blockchain technology. A transaction must be requested through a wallet and sent to all the computers in a blockchain network. Each of these nodes or computers must verify the transaction against a set of predetermined rules in that network. The information is then stored in a block and encrypted with a hash. Once this hash is verified by the nodes, the information stored in that block is permanent, immutable and secure. Any alterations to the data by hackers ultimately alter the hash and the entire chain of transactions linked to the hash. This means that the information cannot be altered or misused by anyone. Another added layer of security is Public-key cryptography, where there are two keys – a public key, which others can know and a private key exclusively for the owner. This way every transaction is secure and critical information required by financial services, governments, and other entities are protected.
2. Better Transparency
Blockchain technology makes transaction histories transparent. Being a type of distributed ledger, the nature of the blockchain technology permits changes to be made only through the consensus of all network participants who share the same documentation. Even a single change in the transaction record would mean that all subsequent records will have to be altered. The change will also require the collusion of everyone in the network and that means everyone is aware of any change. This ensures transparency and places a high level of accountability for everyone who handles the document. The transaction history also provides an audit trail of where the information originated from, and every instance of when transactions occurred and changes were made. This helps in ensuring the authenticity of the assets and prevention of fraud.
3. Increased Cost and Time Efficiencies
One of the main reasons for time and cost efficiencies with blockchain is that it cuts out the need for third-party mediation. Instead of relying on third-party intermediaries for verification and the movement of information, blockchain uses cryptology to enable direct transactions between two parties.  Proving the authenticity of ownership of an asset is done through the blockchain and the nodes in the network instead of the time-consuming process of knocking on the doors of central authorities or other intermediaries. Recordkeeping through a single ledger also cuts out the clutter of error-prone manual processes, thereby saving time and money.
Related Reading: Read on to know how Blockchain is reshaping the supply chain industry. 
Blockchain Revolutionizes Education
As discussed, security, transparency and time and cost efficiencies are some of the reasons why blockchain has found application across industries. In the words of Don and Alex Tapscott, authors of Blockchain Revolution (2016): "The blockchain is an incorruptible digital ledger of economic transactions that can be programmed to record not just financial transactions but virtually everything of value."  
Now let's see how this applies in the field of education.
1. Student E-portfolio
The importance of credentialing in the field of education has become more apparent in this day and age where holding a degree just doesn't cut it anymore. Employers want to see evidence of what the student is capable of outside academic goals like is obtaining a degree. Speaking about the need for universities to keep up with this demand, David Schejbal, the Vice President and Chief of Digital Learning of Marquette University, says: "What we really need is a broad set of credentials that are able to provide the kind of just-in-time learning that many folks need throughout their lives. We need transcripts that reflect transcripts that help students document in some verifiable way, what they've demonstrated they can do."
Blockchain makes this possible by providing secure and verified credentialing and record keeping of student information.  This is provided as a model where all of a student's competency indicators are collected and shared securely. These indicators will include badges, certificates, letters of recommendations, citations and other details which add to the credentials of a student.
The Ledger Project is an interesting concept that looks ahead at a revolutionized education system in the year 2026. In this scenario, all your learning credentials are tracked on "Edublocks" through blockchain technology. This will help employers match their exact needs with the right student candidate and also help students obtain scholarships and funding for their education.
Blockchain is finding a practical use in this context, even today as major players like Sony Global Education with its use of blockchain to securely share student records and MIT with an open standard for verifiable digital records.
2. Cost Savings on Courseware and Research material  
Another area where blockchain can be useful in education is in making courseware accessible and affordable. One way is in cutting out intermediary fees in the purchase of software. EBooks, for example, can be fitted with blockchain code and shared through the network. This will eliminate the fees charged by portals like Amazon and credit card fees. The books could be accessed straight from the authors themselves. This would mean major savings for both students and authors. Video tutorials and much more can be accessed this way.
3. Copyright And Digital Rights Protection
The unmatched security provided by Blockchain is an asset when it comes to protecting intellectual property. WIPO's Patent Cooperation Treaty (PCT) passed a record-breaking filing mark in 2018 with 253,000 patent applications. This was an increase of 3.9% in 2017. The amount of intellectual property being created is extraordinary and many researchers, academics and students are contributing to the innovation pool daily. Blockchain will help them create, share and control their intellectual property in the way that they want. San Jose State University is an example of how blockchain is being used to create "community content repositories". With its Library 2.0 movement, the university is enabling effective curation of digital contents and protection of digital rights.
Related Reading: Check out how Fingent helped a non-profit organization digitize the education system. 
There are many other ways in which blockchain technology is influencing the Education sector. Reach out to us and find out how this can be leveraged for your company.
Learning Management System or LMS has been a powerful tool used in the Human Resource (HR) and Learning & Development (L&D) departments since decades. This digital system that administers, documents, tracks, and reports activity of each employee grew phenomenally with over ten-billion-dollar of industry spends. Although such learning management content system plays a vital role in updating the employees, the system is touted to be the downfall. The question is whether LMS is really fading into obscurity or is there more than meets the eye.
Where Does the Problem Lie?
LMS is a total desktop solution that offers not just e-learning solution, but even manage enrollments, instructor-led training, offer classroom resources and keep track of individual performances as per compliances. After the digital boom, LMS systems stayed their course and the rest of the world evolved around them. The underlying problem was that the system got rigid while the learning ecosystem changed completely.
Need to Rehash
With every changing trend, Learning Management System will have to adapt and modify to ensure that it doesn't go out of the window. The lack of integration and less degree of customization options has until now hampered the growth of LMS market. The idea is to consider the dramatic changes that have occurred and create an innovative, future-proof LMS.
How to Update?
LMS should be no more limited to a desktop and should be provided on multiple devices for better accessibility. This includes seamless learning via a smartphone, laptop, and tablet in addition to the desktop. The option to provide a mobile learning experience with short, manageable lessons will increase engagement. Another idea to proactively change is adding a customized system that offers a personal touch with respect to the learner's need. Gamification of the entire content also helps in providing a better learning experience for the learners.
There are a lot of data generated via LMS that should be used to devise better strategies by the L&D department. The design of LMS should not be daunting and should have a user-friendly UI that motivates them to learn more. A well-planned design enhanced an automatic workflow is a perfect way to improve productivity, efficiency, and engage the employees to get involved. Adding some lucrative tools that are ancillary to the cause of LMS can add some weight to its worth. Also, as per its name, learning content management system should not just focus on providing learning experience but also offer all-around learning management.
How Will Learning Management System Benefit From This Change?
With cloud-based LMS's on the rise and change in various tools that rehash the system completely, the growth of the LMS market is evident. The many advantages that it will offer are easy use, cost-efficiency, accessibility, flexibility, multi-platform support, and personalization for a successful L&D strategy.
The Future is Bright
According to a new research by Zion Market Research, LMS market is growing at a steady rate and is valued at around USD 5.19 billion in 2016 with the scope of reaching USD 19.05 billion in 2022 with a CAGR of almost 24%. The major factor for such a prediction is the requirement of information and high-quality education to stay in the market. Learning Management System that evolves with time and offers cost-effective learning in an efficient way can do very well.
With growing trend, everything is replaced or changed and Learning Management System is no different. But continuous evolution and significant changes that will connect and engage all types of users is a definite way of keeping the employees sharp. We offer such powerful e-learning tools that will enhance the scope of your company and provide an incredible way to educate your staff.
According to a new report by the Global Industry Analysts Inc. the global e-learning market is likely to reach US$107 billion in 2015. Factors driving this growth include increased use of the internet and decreased telecommunication costs.
That is how much technology is influencing the education industry these days. Even in classrooms, the use of technology is on the rise. Another study conducted by Futuresource Consulting, revealed that the global expenditure on technology in classrooms is likely to reach US$19 billion by 2018.
Technology use in classrooms has even led to the evolution of a whole new learning experience knows as flipped learning or blended learning.
That said, here are 3 of the latest technology trends in the education industry this year:
Flipped learning – This is a kind of a blended learning technique in which students learn content online by watching video lectures etc. usually at home and also do work in class with the teachers like discussing and solving questions etc. The basic idea is to engage the learners inside and outside the classroom and thereby provide a dynamic learning atmosphere. This makes learning more effective and fun. For this purpose, video distribution tools and streaming devices will be used widely and more cloud-based learning systems will come into use.
Personalized learning – There is a wide variety of learning tools which can be personalized according to the needs of the learners. Various approaches like project-based learning, game-based learning etc. can be used with the learners depending on their learning styles. Moreover, with technology, teachers are now able to track the progress of their students in individual subjects or even lessons and find out the areas in which they might need help. Hence, they can further personalize their teaching.
Online learning – The online revolution in education was brought about by Massive Open Online Courses (MOOCs). They are free online courses offered by many leading universities across the world. They have been revolutionary in providing students around the world with free and quality education that they can finish anytime and anywhere. They offer courses on a wide range of topics like humanities, business, medicine etc. Usually they let learners take their own time in completing a course, but there are timeframes similar to traditional university courses.
With technology becoming such a huge part of the education industry, more schools have started to adopt the blended learning technique. Classroom technology has almost become inevitable for effective learning. Even mobile based learning techniques are on the rise now. Technology has basically become a necessity as far as the future of education is concerned.