Why Manufacturers Need a Flexible ERP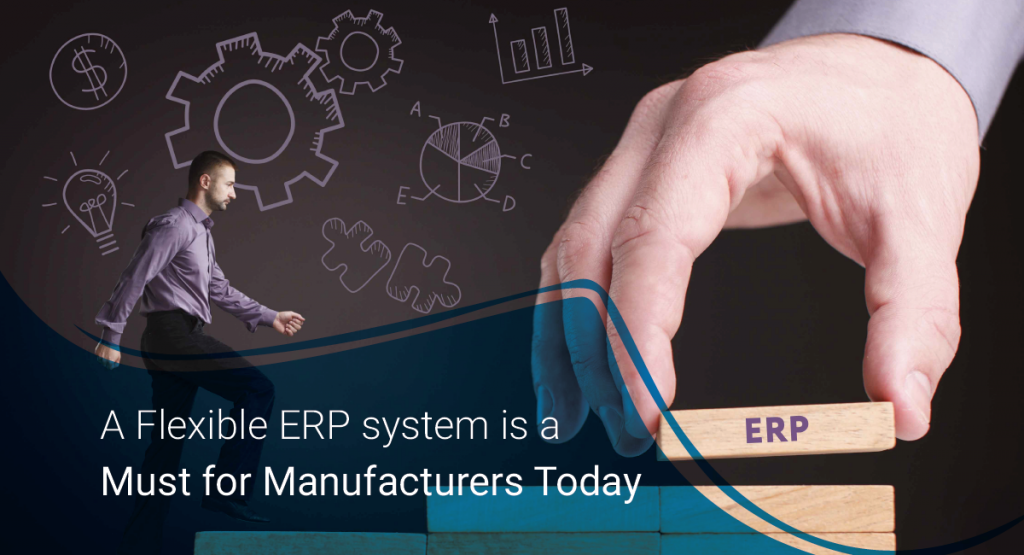 Your ERP System May Be Failing You – Switch To A Flexible ERP System
The need for ERP in manufacturing has been established without a doubt. The industry has long progressed from complex spreadsheets, bulky disorganized folders, and long drawn paper bills. ERP has made the manufacturer's life and business a lot easier than it used to be.
Is that enough though? With advancements in technology traveling at the speed of light, there are better, faster and more effective systems out there. Manufacturers must keep up or face the prospect of being left far behind. This blog will discuss the advancements that have been made in ERP systems and the need to switch to a modern and flexible ERP.
The Need for ERP In Manufacturing
Before we head on to explore the advancements in ERP, let's dwell for a few minutes on why ERP has proved to be invaluable to the manufacturing industry. ERP systems did much more than organize and schedule processes. They were all in one fix for inventory control, production scheduling, business planning, CRM, and logistics management.  Here are a few ways in which ERP systems help in the manufacturing industry:
Streamlines Business Processes

– An ERP solution provides complete visibility in all functions by making all data available in a centralized location. Every function of the business can use this data to monitor, enhance and streamline business processes as a whole.

Automates production – By reducing the dependency on manual labor, automation is perhaps the most useful of the features of ERP. It reduces manual error and accelerates the production process.
Helps Make Better Market Decisions – System generated reports in real time help manufacturers understand and quickly respond to market demands with greater accuracy. With a 360-degree view of the customer, forecasting becomes much more targeted and new opportunities to meet customer demands more effectively can be capitalized on.
Improves Strategic Decision Making – By providing detailed insights and visibility throughout the organization, ERP systems equip the organization's decision-makers to make faster and better business decisions.
Reduces costs –Automation and insights provided by ERP systems help minimize errors, increase precision, reduce labor expenses and optimize inventory and warehouse costs. This results in drastically cutting down costs and increasing savings.
Enhance customer experience – By improving product planning, detailed process scheduling, accurate market forecasts, and coordination of distribution channels, an ERP system helps enhance customer experience and win brand loyalty.
Related Reading: Find how you can get the best out of your ERP system.
The Need for More
Though legacy ERP systems were a boon to manufacturers worldwide, they don't seem to be cutting it enough in today's competitive world. A study by Gartner entitled The Rise of the Postmodern ERP and Enterprise Applications World throws light on the situation: "The net result of 15 years of continuous customization is that these ERP implementations are now extremely arthritic, incredibly slow and expensive to change."
A primary reason for this is that legacy ERP systems can only be deployed on-site. Upgrades were difficult to make, and the result was that businesses couldn't move at the speed that complies with today's market demands. With competition, rising at every turn and market conditions and regulatory environments getting volatile every day, it is imperative that ERP systems enable operational flexibility across all processes in the enterprise.
Paul Hemmings, vice president of professional services at abas USA, notes the need for ERP systems to change and become powerful enough to keep up with the demands of global business. "An ERP system is the central infrastructure that will allow you to manage your business both at the local and global levels," Hemmings said. "It shouldn't satisfy only your current requirements, but should also give you the flexibility to adapt to any future changes that will come as your business expands internationally."
The Benefits of a Flexible ERP
A modern, flexible ERP is vital in today's ever-changing market ecosystem. Here are some benefits:
Helps Adapt to Change – Market conditions and regulatory environments can change swiftly, and legacy ERP systems aren't able to effectively respond to these changes. A cloud-based flexible ERP, on the other hand, is able to respond immediately to this change. It enables the company to transform and extend business processes throughout the enterprise without the need for extensive manual intervention.
Cost-effective – Modern ERPs have a low maintenance cost and more importantly, can be scaled according to the size of the business without much-associated costs. You can make modifications in hardware or software as your company needs it, without having to make major changes to these ERP systems.
Excellent functionality – Flexible ERP systems are equipped with business intelligence and AI capabilities, which makes them agile and capable of keeping up with changing business models.
Quick upgrades – Cloud-based ERP systems allow for easy upgrades in software as well as hardware. Since they do not rely on costly modifications every time there is a need for an upgrade, these flexible ERP systems achieve huge cost efficiencies.
Easily accessible data – Since cloud-based ERP systems allow for quick storage and retrieval of data from a centralized location on the cloud, it becomes easy for decision-makers to access business information swiftly and use it to make sound strategies for the organization.
Related Reading: Check out our blog on GAP Analysis in ERP Implementation
Change to a Flexible ERP system today
According to an ERP Software Market Report, published by Allied Market Research report, the global market is expected to garner $ 41.69 billion by 2020. The pace is picking up. Businesses worldwide recognize this fact and are changing their outdated legacy ERP systems for a faster, sleeker and much more efficient modern ERP system. Fingent helps manufacturing businesses make this change seamlessly and effectively. Give us a call and let's discuss how we can make you, technology ready for the future.
Related Post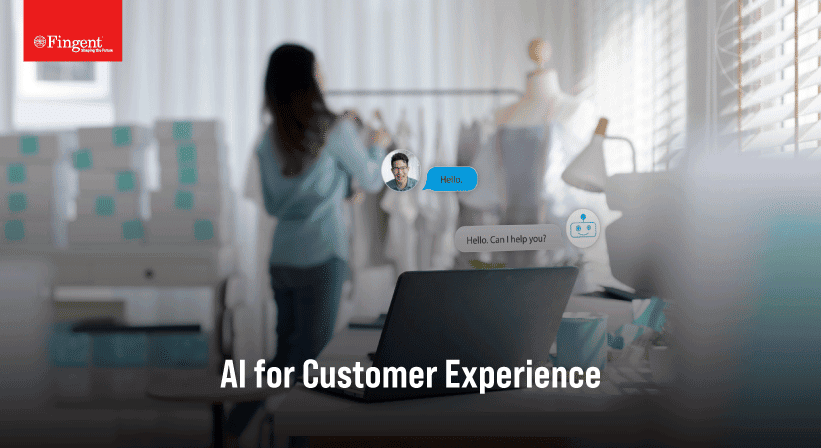 "A simple rule: always give people more than they expect."……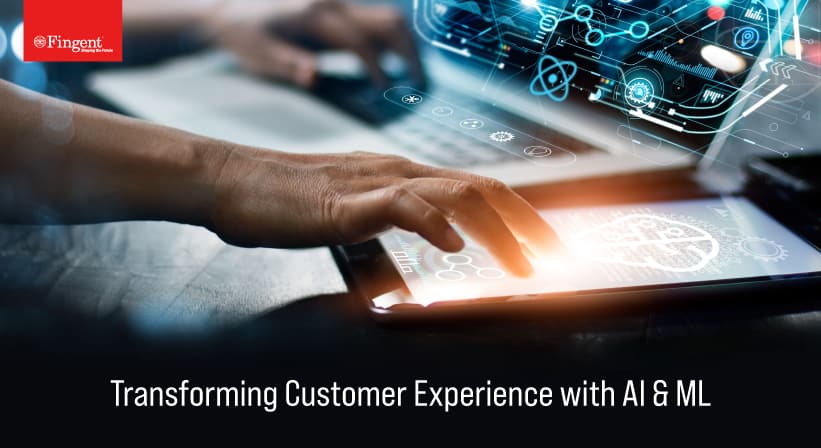 No longer the stuff of science fiction, artificial intelligence (AI)……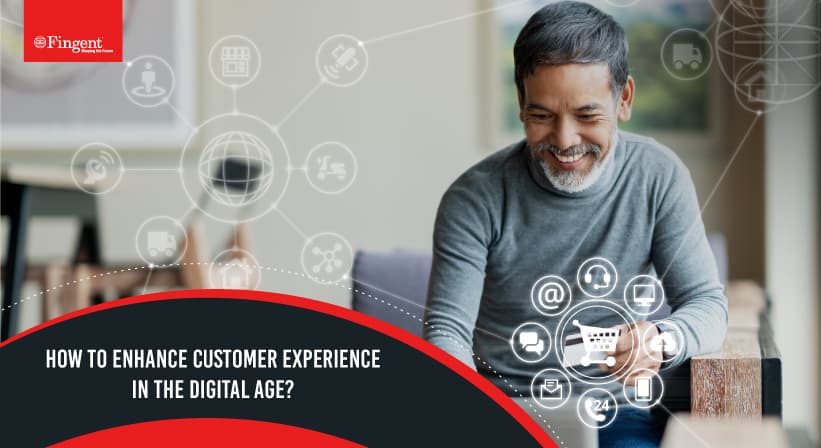 Customer Experience – Two words that could make or break……