Why Your Business Needs a Customized Order Management System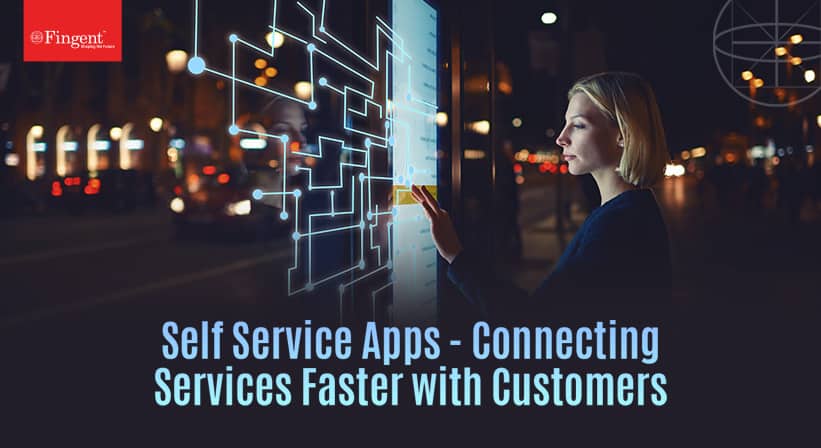 If you're a business with an expanding online retail footprint, your hard work actually begins once a customer places an order. Each new order triggers a multifarious chain reaction, right from confirming the order through payment acceptance to picking, packing, and finally shipping the consignment to the right location. As digital shopping becomes the primary buying method today, it's important for brands to simplify online ordering for their customers.
How can you make your order processing and fulfillment smooth enough for both your customers and employees? 
If you're a small business, you might be able to handle your orders with basic pre-packaged software. But as your business grows, you need a customized order management system to fulfill the orders gushing in. With a custom order processing software, your business can bring the best of both worlds, that is, streamline your order processing and fulfillment and simplify order placement for your customers.   
View Infographic: Custom Software vs. Commercial Off-the-shelf Solutions
What is an Order Management Software?
Order management refers to the set of processes used by an organization to track, manage, and fulfill an order, right from the time when it (order) is placed by a customer to when it is safely delivered at the right destination. 
Order management systems are software tools used to monitor the end-to-end customer order journey. With order management software, you can organize and automate processes, keep track of your merchandise, control the delivery process, and ensure that your customer receives the right order at the right time in a good condition. 
Say you're running an online medical procurement store. A clinic places an order with you for disposable saliva ejectors. Your order management software checks if the payment was successful, send the order details to your warehouse, tracks the order form when it is being picked, packed, and shipped, and finally ensures that the saliva ejectors were delivered properly. 
Modern order management systems are capable of going beyond delivery and order fulfillment. They can record customer service actions, track returns or exchanges, prevent shipping errors and processing delays, and save profits by reducing refunds and reshipping costs. By collecting vital metrics that define your success and efficiency, your business can identify what's working and what needs to be improved.  
Why Do You Need a Customized Order Processing Software?
Investing in an off-the-shelf order processing system is enough if you're content with your business's status quo. But it wouldn't suffice if you're thinking of expanding your business. Offering personalization is the only way to make yourself stand out from the competition and attract more customers. That means, making some serious changes to your existing workflow. When you try to alter your current workflow to incorporate personalization, your canned software offers limited ways to do it successfully. This is where a custom software solution comes to your rescue. 
Watch Video: Why Your Business Requires Custom Software
Custom order management software allows you to configure the workflows required to meet your specific business needs. If off-the-shelf software provides you with 80% of the functionality, custom software allows you to tailor the remaining 20% (or even more) to enhance your workflows and make your business future-proof. 
Some Inspiring Stories 
We've done it in the past and we're doing it now as well! 
We've simplified what was once considered complex order processing, with custom-built ordering software that lets customers place orders quickly and allows businesses to track every order with improved efficiency and sophistication. Here're a few inspiring stories.
1. Cheetah Transportation Systems
Texas-based Cheetah Transportation Systems leveraged Fingent's custom software development services to implement a personalized transportation management system. The new system allows Cheetah's customers to view their order status in real-time and access up-to-date shipping data. With a customized software solution, Cheetah re-imagined their logistics and supply chain operations:
Streamlined and accelerated ordering, tracking, and delivery processes

Cut licensing and subscription costs by eliminating complex third-party software integrations

30% improvement in Turn Around Time (TAT)

40% time-saving attained through automated tasks and real-time reporting 
2. AEC Advisors
Another pretty interesting digital transformation story is that of AEC Advisors. The New York-based investment banking and corporate finance advisory firm experienced a business transformation with a customized survey management cum analytics and reporting software developed by Fingent.  
Ability to create and circulate customized surveys prior to the yearly conference held by AEC Advisors

Quickly generate KPI reports based on survey responses

Secure, scalable, and flexible IT architecture to address AEC's specific needs

Make it convenient for AEC's clients to securely share complex financial information
3. Lakeside Cabins
A custom order management application for a manufacturer who builds customized sheds for growing families needing more space! That's the story of Lakeside Cabins, headquartered in Ohio. The manufacturer wanted us to build an in-house software customized to support the different stages of their building processes. Fingent created a personalized, flexible, easy-to-maintain, and scalable order management software with the following features:
Custom-built 3D configurator

that allows customers to configure building designs, generate floor plans and invoices, and reduce human errors

Integrated modules to manage CRM, dealers, orders, purchase orders, work orders, and route-optimized delivery schedules
Interested to explore similar success stories? Click here to read our top case studies. 
Business Benefits of Custom Order Management Software
1. Features that fit your business needs
A customized order management software offers the best features your business would actually require. Collaborate with the right software development partner to identify your unique business needs. Avoiding unwanted features helps you get cost-effective custom software within a shorter development cycle. 
2. Flexibility 
Your customers may want to split orders and deliver them to multiple addresses. Using an off-the-shelf software to split your shipments will increase your fulfillment costs due to longer development cycles. A customized order processing software offers the flexibility to split consignments, choose multiple payment modes for a single order, and a horde of other capabilities that will enable you to deliver an Amazon-like experience to your customers. 
Read more: Custom software solutions – the ideal way to build business apps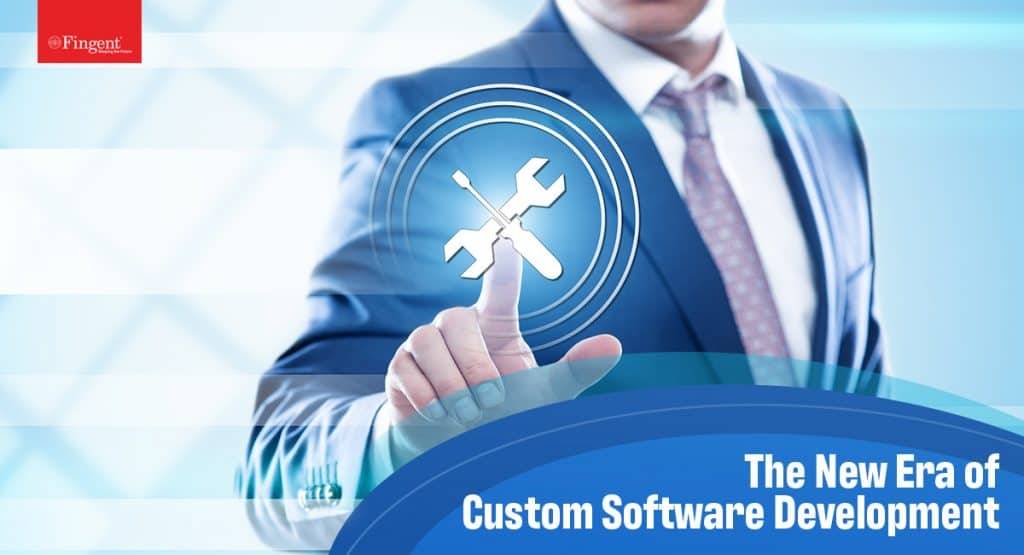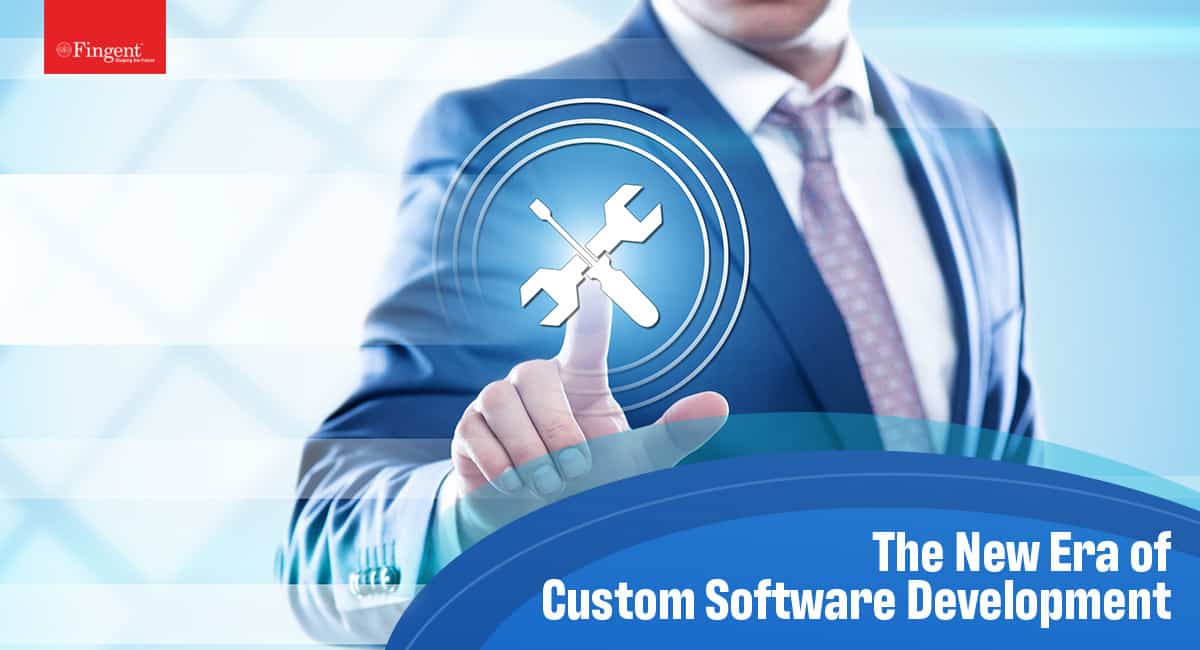 3. Easy to integrate with other tools
Most off-the-shelf software don't offer flexibility in integration, making you spend more on missing software integrations. In contrast, custom order processing software offers makes it easy to integrate with necessary third-party ware that can improve the accuracy of your order fulfillment process. Fingent develops powerful APIs and plugins that support seamless integration of third-party tools with your custom software.  
4. Automation of mundane tasks
When your custom order management software does the heavy-lifting by automating invoicing, billing, banking integration, payment, and stock management, you can focus on improving your customer service. Automating mind-numbing operations will allow you to keep your order processing tasks much more organized and easier. 
5. Flexible pricing
Most pre-packaged order management solutions offer functionalities that your business doesn't require and demand you to pay extra for useful features. A custom software solution is designed and developed after defining your objectives clearly. So you end up paying only for the features you use.   
Read more: Know What's Driving Custom Software Development Costs in 2022
Develop Your Custom Software Application with Fingent
When you're in complete control of your order management system, you will attain better visibility, productivity, and cost control. Custom software befits businesses of any size- small or large, as it can save your costs and support your long-term growth plans. Whether your requirement is to develop a custom inventory/ order/ warehouse/ transportation management software, our developers have considerable experience in handling anything that comes our way.
Read more: How to Choose the Right Custom Software Development Firm
Our core experience in developing B2B e-commerce applications, customized product ordering systems, tailored self-service payment portals, and an array of bespoke software solutions makes us a trusted software development partner to hundreds of organizations worldwide, including Fortune 500 companies.
If you want to learn more about custom software or would like to know how it can improve your bottom line, get in touch with us.     
Related Post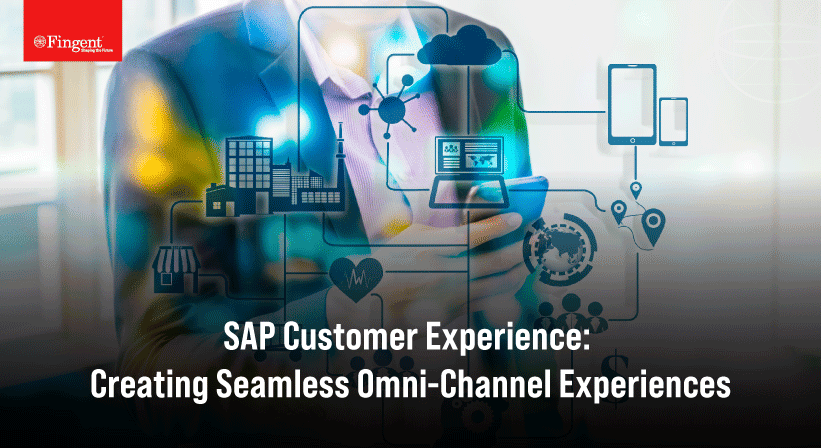 Businesses find themselves at a critical juncture as customer expectations……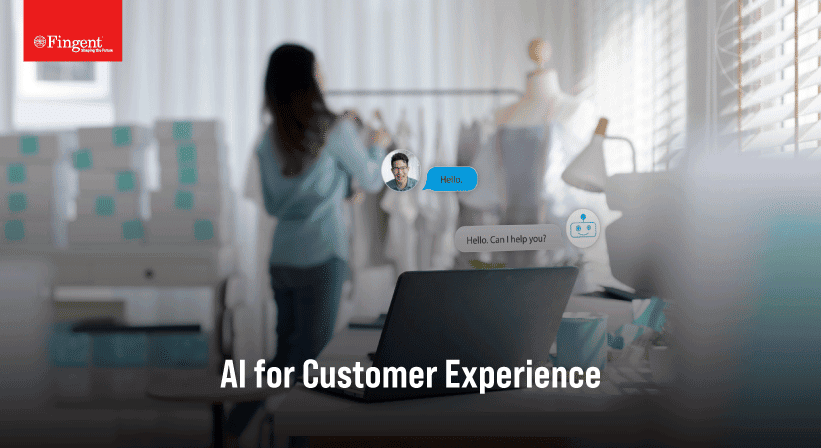 "A simple rule: always give people more than they expect."……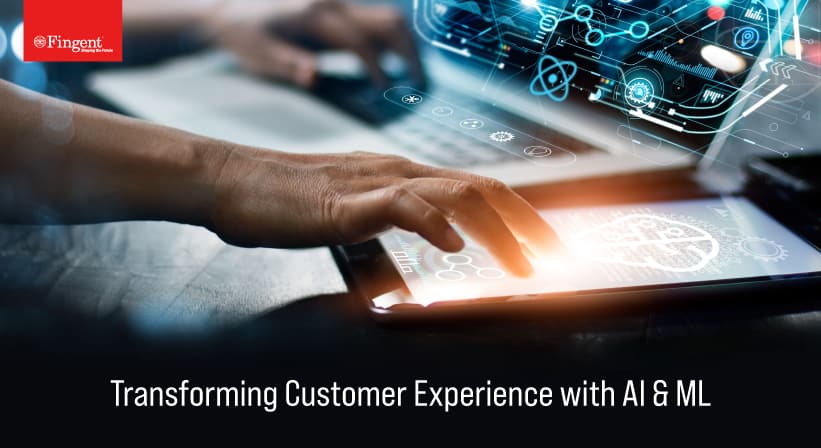 No longer the stuff of science fiction, artificial intelligence (AI)……