Memorable Customer Experience – A Key For Brand Transformation
Customer Experience or CX may be the single most important factor that could make or break a business in today's customer-centric market. A good product, a great marketing team, and competitive pricing can all amount to nothing if the customer experience isn't up to the mark. As more and more businesses head towards brand transformation, it is vital that they keep the customer experience at the center of things.
In this blog, we will discuss why a memorable Customer Experience is key for brand transformation and how you can achieve it for your business.
How Important is Customer Experience?
Before we get into the importance of customer experience, let's have a look at what that term really means.
Gartner defines customer experience as "the customer's perceptions and related feelings caused by the one-off and cumulative effect of interactions with a supplier's employees, systems, channels or products."
A take on the definition of what a customer has come to mean today was brought out in this interesting article: "In a connected business reality, everyone in the ecosystem of your business is a customer: from employees and investors to partners, buyers and their networks, including the various players in the value chain from manufacturer to end consumer and back. In other words: all stakeholders."
Customer Experience then is much more than achieving customer satisfaction. Everything a brand does play a part in forming the customer experience. A study by the Temkin group brought out that CX is made up of three components – success, effort, and emotion. The study showed that out of all the three, emotion played the most significant part. Affecting the emotions of customers through a concerted effort by the brand is what customer experience management is all about. Does it pay off? Definitely. As the study goes on to show, "companies that earn $1 billion annually can expect to earn, on average, an additional $700 million within 3 years of investing in customer experience."
The benefits of Customer Experience extend to much more than revenue, though that is a pretty great factor in itself! A Walker study found that customer experience will overtake price and product as the key brand differentiator by the year 2020. This is of prime importance in brand transformation as the key goal of this transformation is to differentiate a business from its competitors and get ahead of them.
Related Reading: Find how Robotics and AI can help improve the customer experience
Ways to Enhance the Customer Experience
Ensuring that Customer Experience is the best it can get is a complete discipline in itself. Customer experience management (CEM or CXM) is the function that works towards streamlining every interaction between an organization and its customers. The goal is to foster brand loyalty in customers by ensuring that every touch point in the customer's journey with the brand is satisfactory. The Customer Experience must be memorable and for the right reasons.
The most important factor in creating a good CX is to have a 360-degree view of customers.  Starting from there, the customer's journey is optimized at every point to ensure a consistently positive experience. Consumer research, a thorough knowledge of market conditions, and an organization's culture, vision and mission are some factors to keep in mind when designing a customer experience strategy for your business. This will ensure that the strategy takes into account all departments in the organization and not just those in customer-facing roles.
Customer Strategist Journal lists six key areas of the digital customer experience:
Reachability

Service convenience

Purchase convenience

Personalization

Simplicity and ease of use

Channel flexibility
If you notice, many of these key areas are linked to the channels used by customers. The Genesys State of Customer Experience research brings out that 83% of consumers say the ability to move from one assisted channel to another, such as moving from web chat to a live conversation, is desirable. However, only 50% of businesses support such cross-channel interactions. This is definitely something to be considered. Let's look into this in detail.
Unlike a few years ago where customers would communicate with brands either through email, telephone or directly visiting the company, today's connected customer has various channels at their disposal. Websites, Facebook, Twitter, Whatsapp, and public forums are being used to contact and interact with brands. They expect customer service to be available and top notch in all these channels. This makes the brand transformation complicated, as delivering flawless customer service through every one of these platforms is challenging to say the least. If you fail, you know they are going to switch brands, which are available at the next click.
Channel Switching is another related challenge. For example, a customer could raise an issue through email and then request for escalation through a call and leave negative feedback on social media. The customer would expect the brand to be aware of his/her different interactions, respond and resolve the issue satisfactorily.
This challenge can be addressed with a few measures:
Centralization of interactions and data

This gives all customer-facing executives the necessary information to deal with issue no matter which platform is used.

A unified stand

The goal is to make the customer feel that it is one conversation, even if they are talking to different teams. This requires all teams to be equipped with the resources, information, and vision to show a unified stand and represent the brand consistently.

Engage with customers on their terms

Customers prefer using different channels according to their convenience. They will not appreciate being directed to the channel that is convenient for the brand. This makes it important to identify and respond to them in their own terms.
Related Reading: Check out other blogs to know how a streamlined workflow can improve customer service.
Apart from addressing Channel Switching, there are a few important measures that brands need to keep in mind if they want to deliver a seamless and satisfactory Customer Experience. Here's listing a few of them.
Go Mobile

The Genesys report showed that "when interacting with a business for service and support, 78% of consumers surveyed use a mobile device. And that number jumps to 90% when working with millennials." This makes it extremely important for brands to provide mobile-optimized solutions including apps, which focus on ease of access and interaction with the brand.

Weave CX into your entire structure

The goal of Customer Experience must be all pervasive throughout the organization. A customer experience strategy must be designed and weaved into the core of your business. Your vision and mission must include this commitment. An example is Dell Computer. Their mission is "to be the most successful computer company in the world at delivering the best customer experience in the markets we serve." Employees have this on their ID cards and every bulletin board in every office has a sign that reads "The Customer Experience: Own It." 

Know your customers

Understand your customer completely. Use technology to its fullest to derive insights into customer behavior and demographics. Getting detailed and actionable insights will help you plan your customer experience strategy effectively.   
Personalize! Personalize!
The most important aspect of getting your Customer Experience strategy right is personalization. Hyper-personalization is what the customer demands, and it is vital for brands to adopt measures to ensure this. Fingent, top custom software development company, we help brands build custom applications and solutions to achieve this for their customers. Let's talk.
Related Post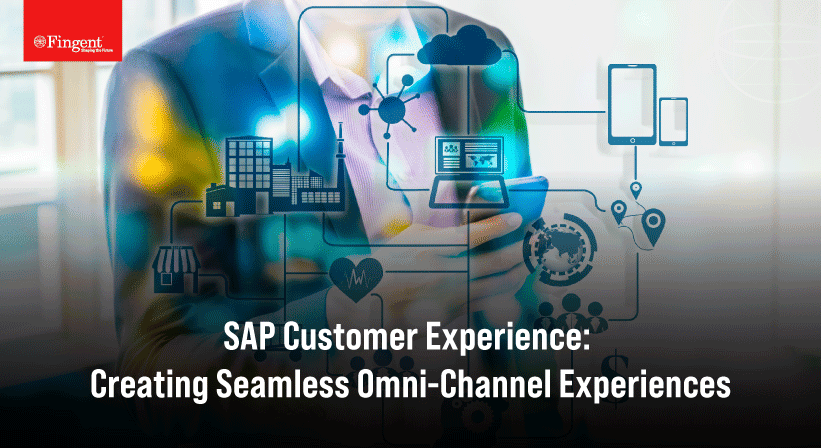 Businesses find themselves at a critical juncture as customer expectations……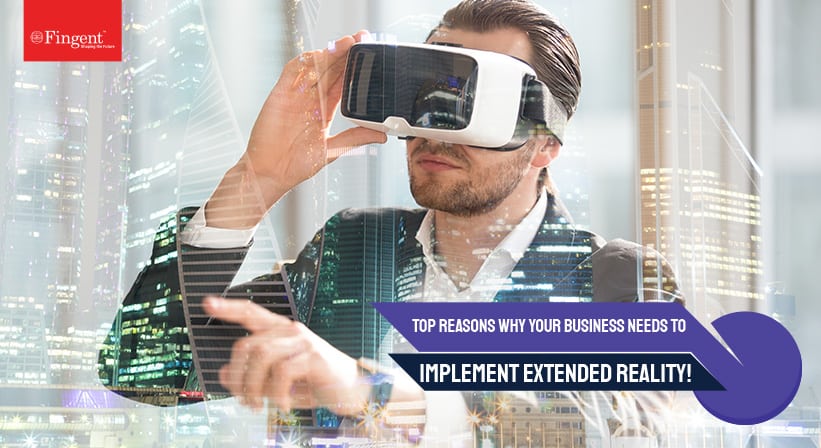 Extended Reality (XR), is an umbrella term that encompasses immersive……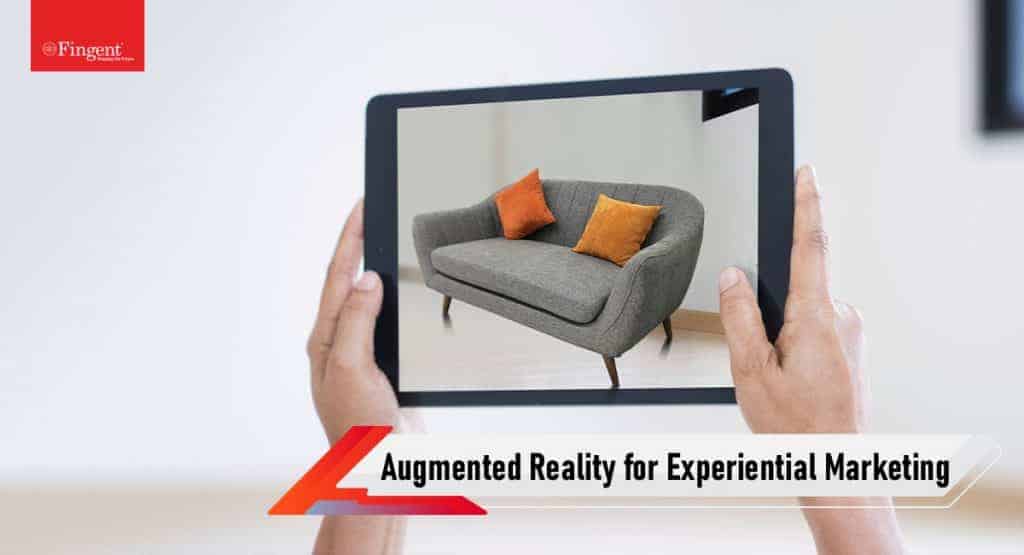 Building Ground-breaking Customer Experiences With Augmented Reality For the unversed,……