Tag:
Artificial Intelligence in Medicine
There couldn't be any better empirical evidence than COVID-19 to prove the transformational impact of AI on healthcare. Had AI not been there, it would be unviable to develop and distribute vaccines at record speed, empower public health officials and front-line workers, support equipment manufacturers, take critical life-saving actions, and respond to these abnormal times. 
Leading pharmaceutical company Moderna relied on automated processes and AI algorithms to rapidly bring out their covid vaccine nominee for its first clinical trial. From an anticipated 15% chance of success, AI helped the pharmaceutical company lift their success rate to a whopping 50%, placing the vaccine efficacy levels close to 94.5%. AI's role in healthcare isn't limited to pharmaceuticals alone.
In this piece, we'll see what AI holds in store for healthcare now and in the coming years.   
Read more: AI in Medicine – Yesterday, Today, and Tomorrow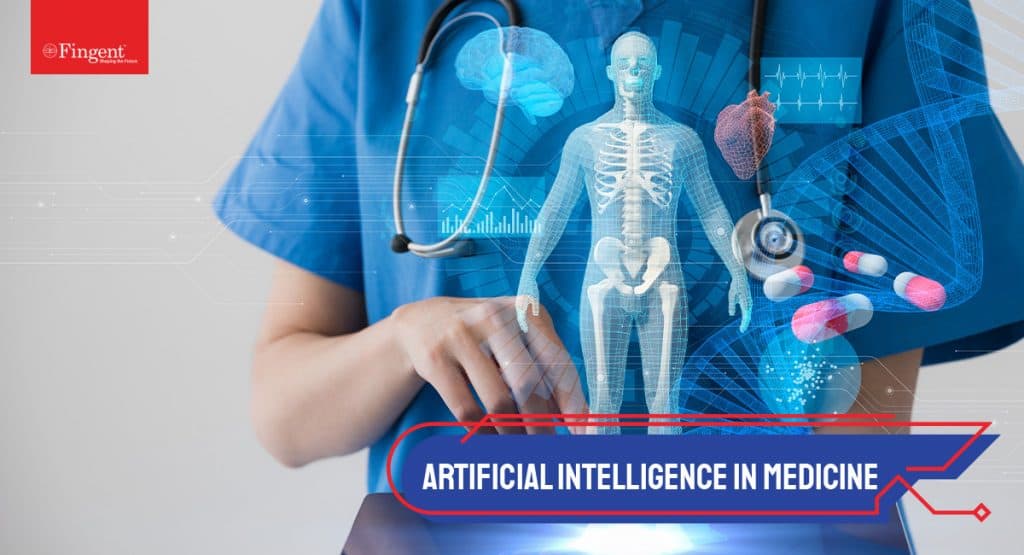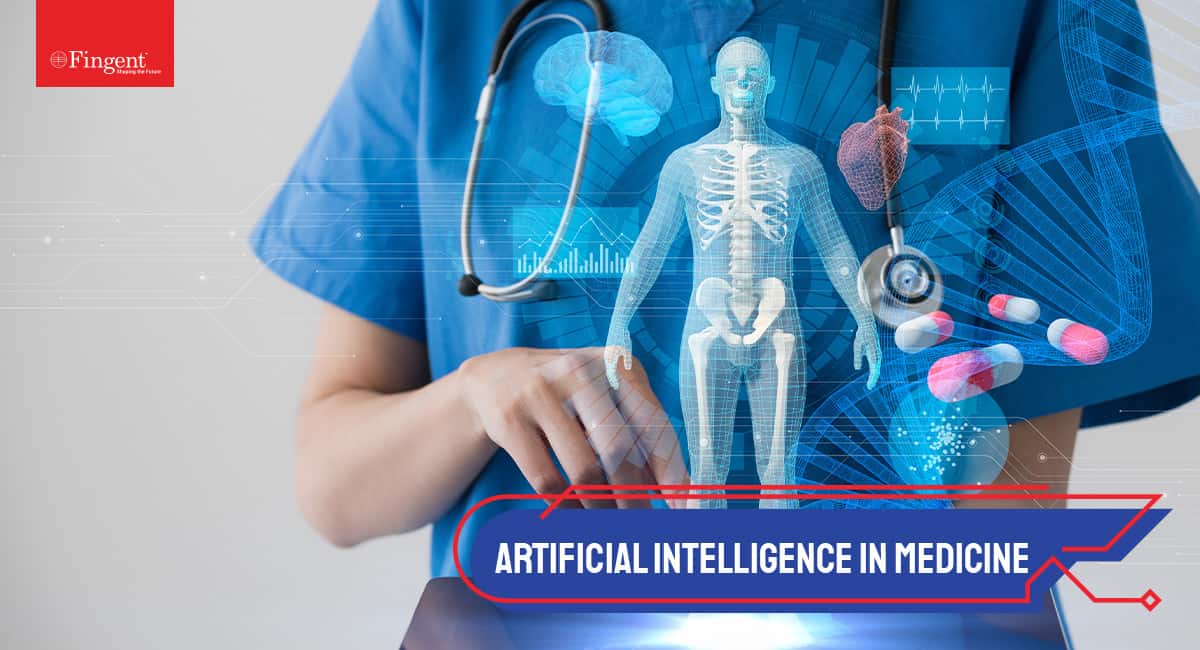 Top Applications of AI in Healthcare
Over these years, AI has brought more sophistication into what humans do, particularly in segments like healthcare. Here're a few AI healthcare transformations currently underway:
1. Allows People to Stay Fit
AI and the Internet of Medical Things (IoMT) have helped launch several consumer health applications and self-health monitoring devices such as wireless-enabled wearables, activity trackers, pedometers, smartwatches, and other physical fitness monitoring gadgets. These healthcare technology applications encourage people to take proactive measures for maintaining a healthy lifestyle and allow consumers to be in control of their health and well-being. Similarly, healthcare professionals can rely on AI to better understand what their patients need. With insightful patient data, caregivers can provide the necessary guidance and support, thereby enabling people to stay healthy.  
Read more: 5 Healthcare Digitalization Trends Crucial in 2022 and Beyond 
2. Early Disease Detection
It's well established that the early detection, screening, and treatment of cancer can improve outcomes. American Cancer Society is successfully using cloud ML engine on Google Cloud Platform to analyze breast cancer images with 12x improved speed. Advanced deep learning models are being used to detect Diabetic Retinopathy (DR) during the early and asymptomatic stages. This helps save diabetic patients from the daunting issue of irreversible blindness caused by lesions on the retina. The proliferation of consumer wearables and self-health monitoring devices, combined with AI allows doctors and caregivers to detect potentially life-threatening ailments at more treatable stages. 
3. Medical diagnosis 
The market value of global AI in medical diagnostics is estimated to be worth $3988.0 million by 2026. Leading AI platforms such as IBM Watson Health and Google DeepMind Health enable a large number of healthcare organizations to unlock massive amounts of clinical data to boost medical diagnosis. 
Combining machine learning and neuroscience, AI helps build powerful neural networks that are capable of imitating human abilities. Watson can review and store huge volumes of medical data scattered across journals, seminars, conferences, treatment case studies, and umpteen other sources. AI's ability to ingest enormous amounts of data, decipher images, and discover hidden patterns escaping even the most-canny human eye are expected to significantly transform healthcare in the near future. 
Read more: Deploying Digital Twins in Healthcare
4. Clinical Decision-making
In the past, clinical decision support systems (CDSS) were fed by inaccurate datasets that led healthcare professionals to make flawed assumptions. Diagnostic errors are one of the top reasons behind higher mortality rates and prolonged hospital stays. Thanks to AI, ML, and the growing volumes of real-time clinical data gathered from numerous healthcare apps and devices. Clinical decision-making is now more precise and efficient with the emergence of AI-powered CDSS. 
Sepsis Watch, a deep learning tool installed in the emergency department of the Duke University Health System has considerably lowered sepsis-induced patient deaths. The tool flags sepsis patients who are at medium to high risk, allowing doctors to identify early signs of sepsis. Not only does AI reduce diagnostic errors, it also suggests the best practices for post-surgical care and patient discharge, as well as recommends medications and follow-up checks to optimize patient care.  
5. Medical Research and Training
The average cost of bringing a pharma product to the market is exploding year over year. Manual R&D processes and the time taken to conceive, design, and conduct clinical trials slow down drug production and increase the costs involved. The latest advances in AI help streamline drug research and discovery and reduces the time to market for new drugs. Researchers can use AI-enabled simulations on their devices to explore the impact of new therapies or medicines, thereby reducing the risk of testing in live conditions. 
AI allows training and quick catch-up sessions to be held from anywhere, even after a medical resident leaves the campus post a tricky clinical case. AI-powered chatbots can answer queries on the fly, at any hour of the day. With instinctive AI diagnostic support and a low level of supervision, the next generation of medical students will definitely rely on automated self-learning platforms. 
Read more: How Virtual Reality Improves the Standard of Medical Education and Training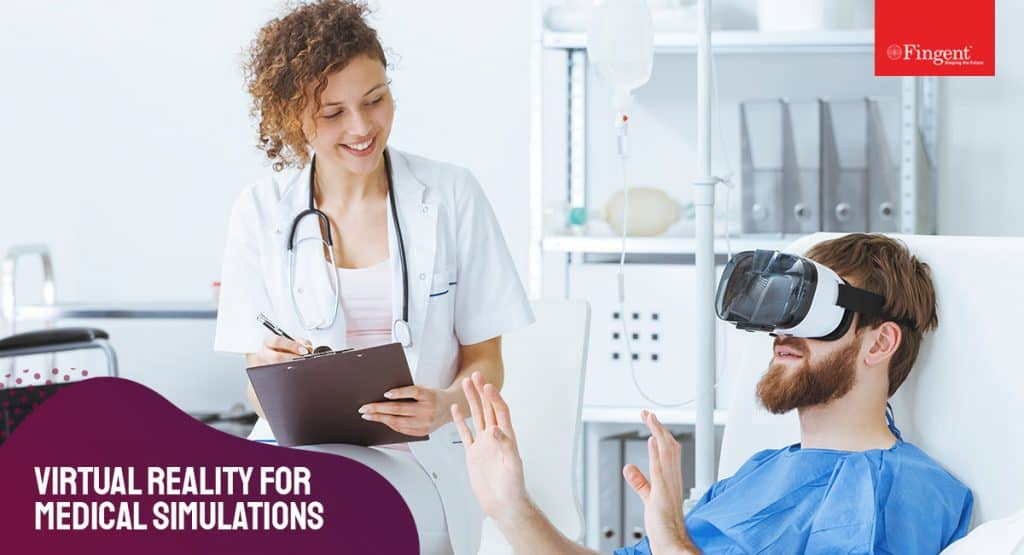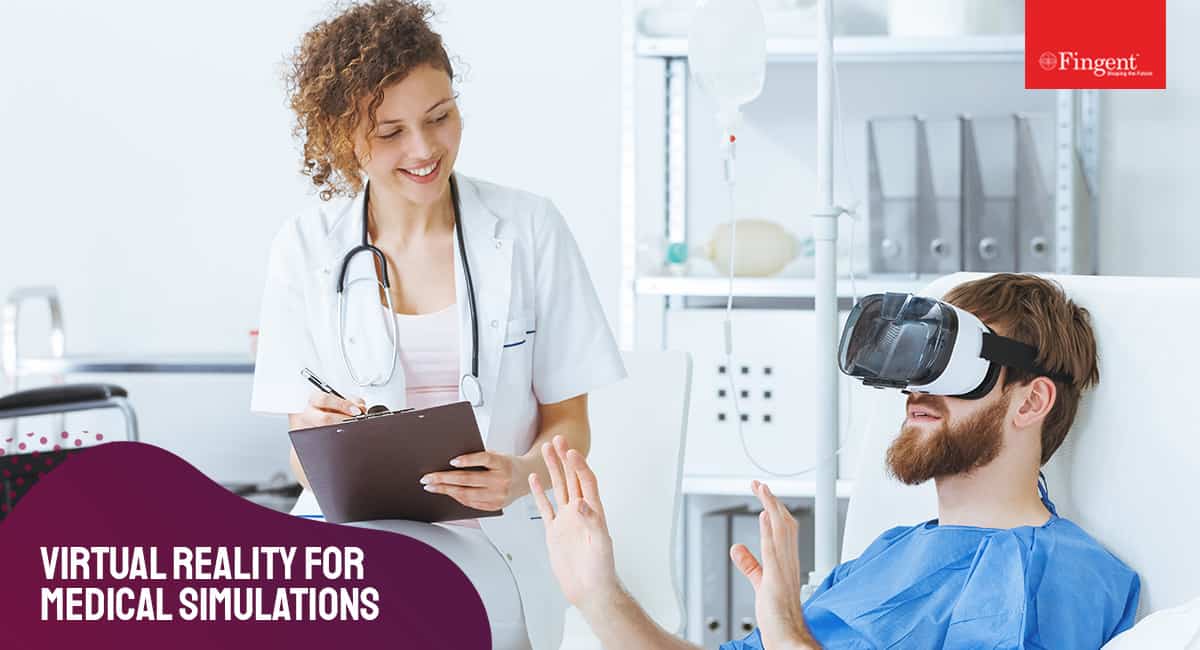 Most-anticipated AI Innovations in Healthcare!
Real-time data, technological advancements, and innovation are driving the industry forerunners to discover new AI opportunities in healthcare. Here're a few healthcare AI innovations to behold in the coming days.
1. Address the Shortage of Physicians
Google is running experiments to develop transformative AI imaging and diagnostic tools that can assist clinicians and even address the dearth of talent in a possibly grueling situation (like the global pandemic). Further research is being held to improve the detection of breast and lung cancer, sight-threatening eye conditions as well as skin diseases.   
2. Genomic Analysis
Research proves that 30% of individual health effects are congenital. All of us carry 4 to 5 million genetic variants, each of which can influence our health traits. The cost to sequence a genome and poor sequencing data have marred genomic analysis in the past, preventing clinicians from identifying genetic disorders and high-risk diseases at an early stage. Deep neural networks such as DeepVariant exhibits top-class accuracy in analyzing genetic variants and sequencing genome data. 
3. Decentralized Clinical Trials
The advent of AI is helping medical researchers and pharma companies worldwide to reduce in-person assessments in clinics. Various digital endpoints, such as smartphones, healthcare software, wearable sensors, EHRs, video conferencing, and numerous physical fitness monitoring devices are being used to gather data with the patient's consent. This has drastically shifted medical trials from clinics, thereby reducing the risk of compromised immunity, exposure to fatal viruses, respiratory or cardiac malfunction, and other lethal health risks. Decentralized clinical trials allow institutional and federal health boards to review existing processes, implement new regulations quickly, listen to feedback and concerns, take proactive steps, and make healthcare more accessible to everyone.    
AI is Pivotal to Healthcare New Normal
Necessity commands invention. Over the past two years, we saw how healthcare stakeholders around the globe took efforts to harness AI technologies – for discovering new drugs, extending the capability of existing drugs, reducing the time to distribution, screening for COVID-19 symptoms, supporting clinical decisions, automating hospital operations, and so on. Key U.S. healthcare decision-makers surveyed by Intel stated that their trust in AI in processing medical records has increased by 67%. As AI gets infused into more crucial areas of healthcare, it's important to earn customer confidence and comfort, and support from various stakeholders in the ecosystem.   
Case Study
How Fingent partnered with Casenet's Advanced Solutions Group to develop TruCare Insights.
Download
!
Fingent helps develop innovative, AI-integrated, custom healthcare software applications to improve your competitive advantage, time-to-market, ROI, and clinical precision. As the world enters a new era of health, it's important to choose the right technology partner that helps adopt the right technology at the right time. We have an eminent list of healthcare clients, including NHS, Novita Healthcare, Mundipharma, and Casenet, LLC among others.
Contact us to understand how we're helping businesses build trust and deliver sustained outcomes by making the most of our experience and technology. 
How is AI Facilitating Healthcare Innovation Over Years
Today Artificial Intelligence (AI) is being used to enhance and improve all spheres of our lives. Artificial Intelligence in medicine is truly life-altering. The technology is used to solve complex healthcare challenges today. AI in medicine helps interpret the data obtained by diagnosing several chronic diseases such as diabetes, cardiovascular diseases, Alzheimer's, and cancer. Automated systems, tools, and algorithms allow healthcare professionals to minimize errors and control disease progression. 
Artificial Intelligence in medicine has considerably advanced two fields: diagnosis and clinical decision-making. The implementation of AI in medicine enables physicians to minimize intra-observer variability and inter-observer variability. It facilitates the interpretation of diagnostic results with high accuracy and speed. 
A real-life example: Chest X-rays are among the most common imaging modalities read and interpreted by radiologists in hospitals today. Despite their widespread use, the modalities are difficult to interpret due to their low resolution. The AI models developed by IBM Research Center in California can read X-rays, and their performance is at par with the resident radiologists. 
This blog explains how Artificial Intelligence in medicine has been transforming healthcare in the past and present and how it can benefit us in the future.
Read more: Innovative Ways To Leverage Patient-Generated Health Data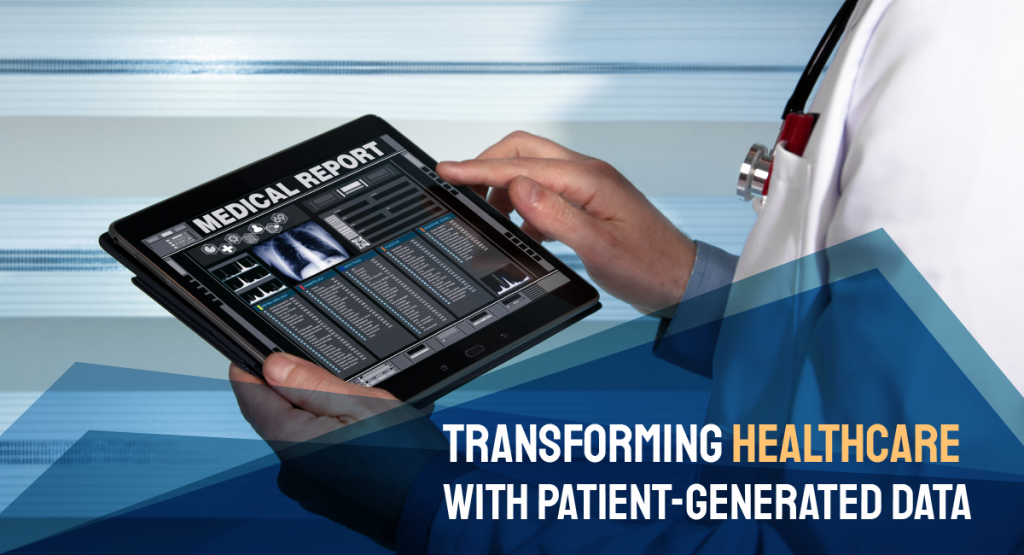 How AI has transformed healthcare in the past
In the past, Artificial Intelligence focused primarily on the development of computerized machines that were capable of making inferences or decisions that only humans can make. In 1966, Shakey- "the first electronic person" was developed. It was a mobile robot capable of interpreting instructions. Unfortunately, reduced funding and lack of interest pushed Artificial Intelligence in the medical industry into a phase popularly referred to as "AI winter." Thankfully, that was not the end. 
How is AI transforming the present
Artificial Intelligence in medicine has crossed numerous milestones after the bleak "AI winter." The present generation has witnessed a paradigm shift across patient treatment, clinical diagnosis, and decision-making. Armed with large amounts of data, doctors are now more capable of providing effective treatment to their patients. AI has revamped analytic methods and changed clinical decision-making techniques. 
Read more: 7 Major Impacts of Technology in Healthcare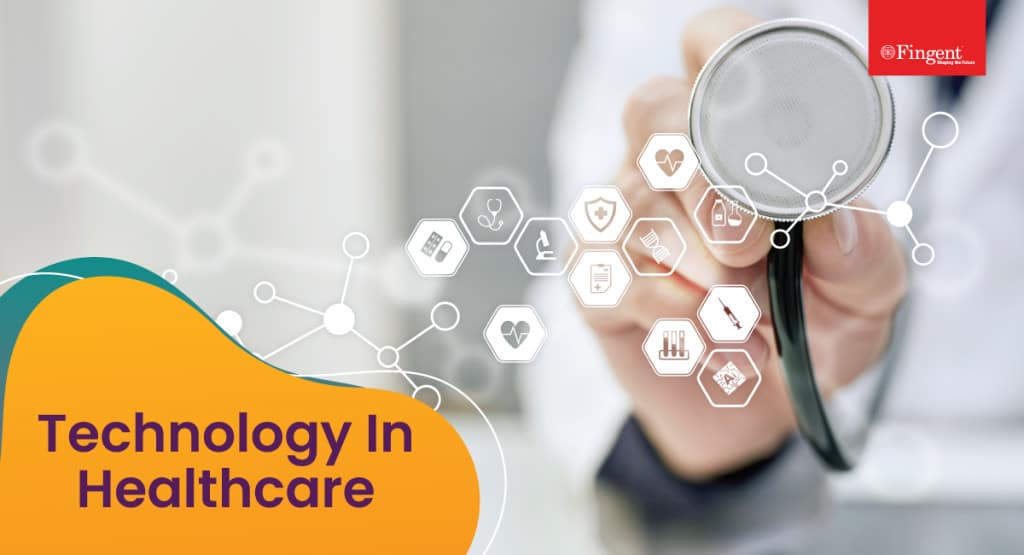 Increased data volumes enable decision-makers to gain unparalleled insights in all stages of treatment, such as diagnosis, treatment variability, care process, and patient outcomes. According to an analysis by Accenture, Artificial Intelligence in medicine can save 150 billion dollars for the US economy by 2026! 
Here's how AI is transforming medicine and improving patient outcomes.
1. Electronic health records
A CDC survey revealed that nearly 75% of healthcare providers trusted their EHR to improve patient care. AI can make the existing EHR system more intelligent and flexible. AI can improve data discovery and personalize treatment recommendations. 
When used with virtual medical assistants, a practitioner can retrieve information from EHRs without becoming a victim of clinical burnout. Thus, AI in EHR can improve both clinical outcomes and clinicians' quality of life. 
2. Medical imaging diagnostics
Medical imaging developers have discovered numerous ways to use Artificial Intelligence in medicine to detect and diagnose a wide range of diseases. These developments range from automating workflows to improving processing speed. 
While AI imaging may seem expensive, it saves a vast amount of capital spent on invasive disease treatment and prolonged hospital stays by detecting the disease at an early stage. Ai also improves the accuracy of screenings for conditions by helping doctors in early diagnosis. The advent of molecular imaging allows doctors to diagnose an ailment at the cellular level leading to accurate treatment, better patient outcomes, and decreased mortality and morbidity. 
3. Virtual health assistance
Virtual health assistance enhances outcomes by cutting short hospital stays, reducing readmission rates, and improving the patient experience, especially among chronically ill patients. Combining AI with healthcare wearables helps streamline telemedicine and improve patient outcomes. 
A Virtual Health Assistant is developed to manage chronic diseases. It collects information about a patient every time he/she visits a doctor. It can be programmed to perform health screenings and send the results to the doctor. Each healthcare facility may choose to have a tailored virtual health strategy. This will help integrate appropriate healthcare platforms and technologies into the delivery model. 
4. Proactive medical care
Conventional medical treatment involved treating the patient after detecting the disease. This was called 'reactive medical care.' Thankfully, AI brought in a significant shift turning reactive medical care into 'proactive medical care.' AI-enabled proactive medical care includes studying patients' medical history to locate high-risk markets for various diseases. Then they are monitored for any changes. Once an alarming change is detected, the application suggests medical intervention.
These apps encourage the patient to be an active participant in their personal healthcare. These can be extremely helpful or even life-saving in conditions such as palliative care, congenital heart disease, and diabetes management. Such proactive medical care enables the patient to take care of oneself's daily routine, including emergencies.
Read more: The Application and Impact of Information Technology in Healthcare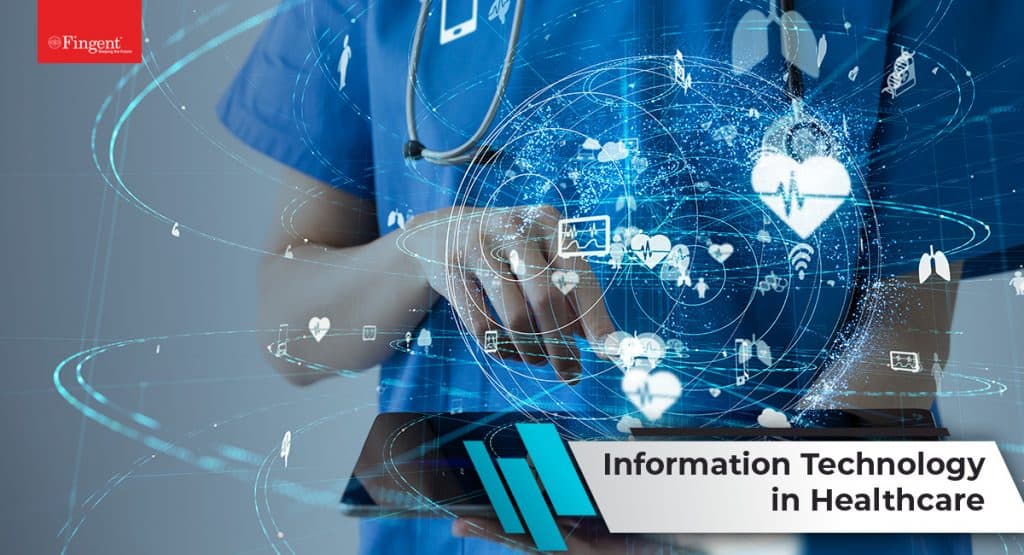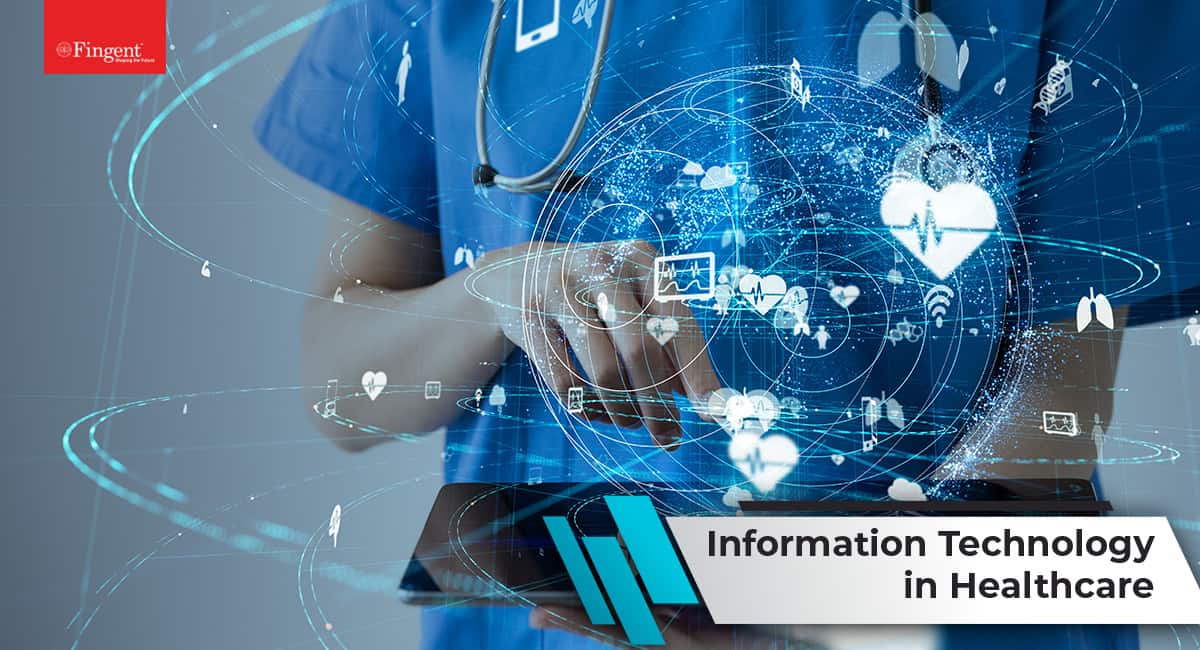 Future of AI in medical industry
The journey of Artificial Intelligence in the medical industry has just begun. It has significantly changed patient experience, clinicians' practice, and pharmaceuticals. AI has found its way from our smartwatches to the supply chain. The future of AI in medicine includes everything from answering the phone to therapeutic drug and device design, making clinical diagnoses and treatment plans, and even conversing with patients. Here are two examples:
1. Drug discovery
AI solutions for the medical industry can identify new potential therapies from vast information available on existing medicines. These will help healthcare providers in redesigning treatments that target new threats such as the Coronavirus. AI can improve the efficiency and success rate of drug development. It can also accelerate the process in response to deadly disease threats. 
A report by PwC states that the healthcare and pharma sectors are experiencing 67% improvement in clinical trials and drug discovery with the help of AI. 
Listed below are a few examples of how AI handholds frontline workers in the battle against Coronavirus pandemic:
AI-enabled contactless and wireless thermal scanning devices designed to collect and store precise temperature data of individuals. Care providers can integrate this data into healthcare platforms for further analysis. 

AI-based computer vision programs that can be integrated into drones and CCTV cameras installed in public places to monitor the adherence of the public to COVID safety protocols. It can send real-time alerts to police and public health departments in case of safety violations.

AI-based robots that help physicians and healthcare workers with patient screening to avoid the risk of virus exposure. It can also enable video conversations with medical experts to procure prescriptions.

Customized AI applications that help predict COVID-19 symptoms through sample screening. AI also helps in predicting COVID risk scores.  
2. Primary care
Multiple organizations are working on 'direct to patient solutions' offering advice through voice or chat-based interaction. This can enable patients to receive quick, scalable access for their medical issues minimizing unnecessary trips to the healthcare facility. Healthcare providers should use AI-based direct-to-patient solutions to provide essential guidance for patients in remote geographies of the world. 
Case Study
Find how Fingent's healthcare technology solution helped improve collaboration between doctors, patients, and patient caregivers.
Download Now!
Artificial Intelligence is revolutionizing the medical industry
Artificial intelligence in medicine is changing the role of doctors and medical professionals. It is also helping patients improve personal health management. AI is here to grow and transform numerous aspects like diagnosis, decision-making, treatment plan, drug development, etc. AI can play a leading role in how the future medical industry operates, ensuring optimal patient outcomes. 
Fingent keeps a close eye on the happenings in the medical industry and has developed the necessary capabilities to enable a connected healthcare ecosystem for our clients by developing advanced, end-to-end digital solutions. 
Case Study
Fingent partnered with Casenet's Advanced Solutions Group to develop TruCare Insights as a reliable population health management platform.
Download Now!
Give us a call, and let's discuss your digital needs.