How can companies ensure cloud security amid cyber threats and malicious online activities?  
The explosion of the cloud has changed the face of the business process as we know it. Nearly 90% of companies rely on the cloud. And yet, there has been some skepticism around cloud security. With recent breaches and technological attacks, maintaining cloud security has become the foremost concern for businesses worldwide. 
Security experts at Fingent understand your concern, and so we have put together this blog about the importance of cloud security and the best practices which will ensure that you are secure on the cloud. 
Why is cloud security important?
According to a report by Cisco, cloud data centers process 94% of all workloads. Despite the popularity attained by cloud technology, most of these companies are skeptical about cloud security. There is a reason for this. Statista reports the number of data breaches in the U.S alone increased to 156 million in 2020. It has also been reported that hackers attack every 39 seconds. This can be fatal to businesses in the following ways:
1. Managing remote work
Remote work lets you hire talent from across the globe. However, this arrangement entails inherent security risks. Using personal devices may expose your data to malware and phishing attacks. If a malicious virus enters through them into your cloud system, the damage done could cut your company off at its knees.
Read more: Why It's Time to Embrace Cloud and Mobility Trends To Recession-Proof Your Business?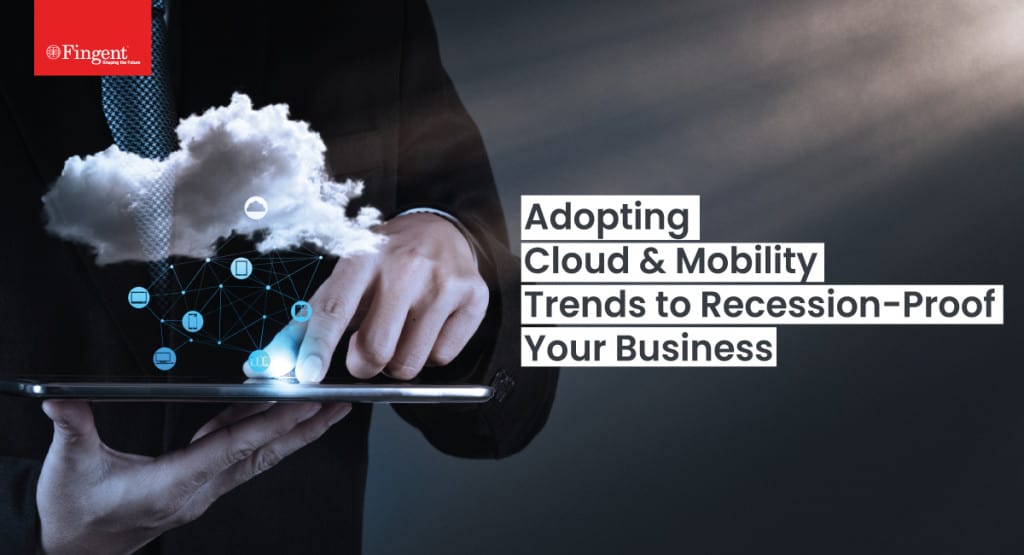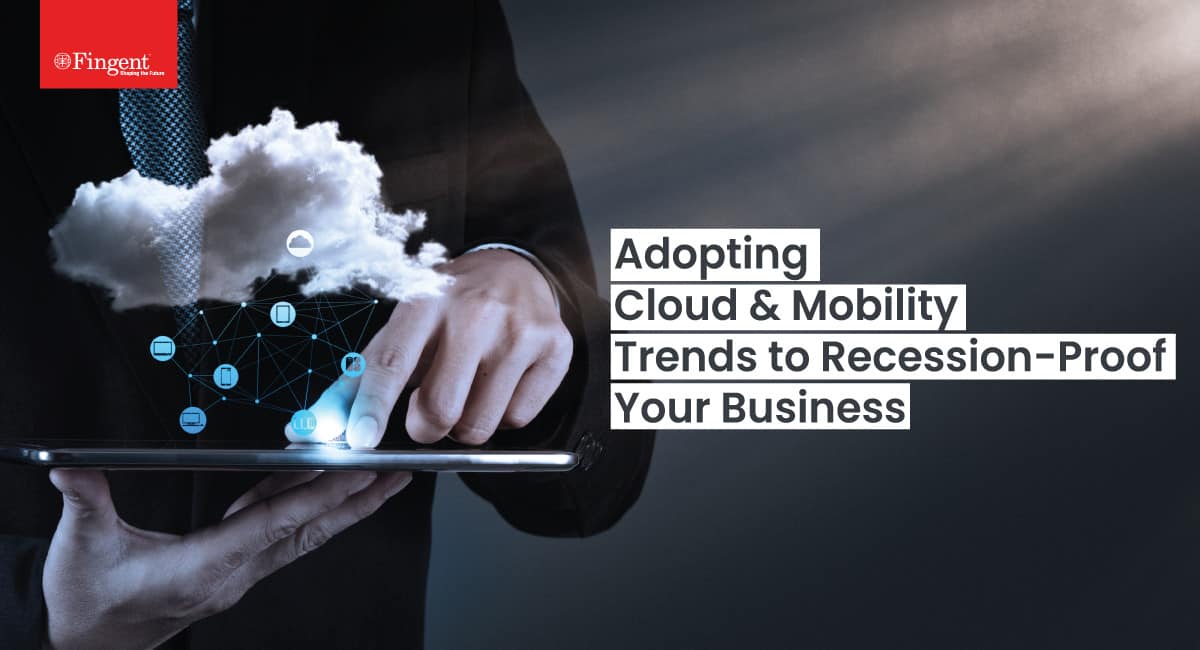 2. Security breaches 
If your company chooses to run your application on a public or hybrid cloud, you are entrusting a third-party to take care of your data. This means you no longer have any control over data security. So it is critical to stay on top of things and ensure that your cloud computing provider is serious about this responsibility. Even when you know your provider will ensure top-tier security, it is your responsibility to verify that your data is secure as a client.
3. Comply with regulations
Data protection standards were put together to ensure the integrity and security of customer data. When you store your customer data on the cloud, it is your responsibility to keep it secure, especially if your organization belongs to a highly regulated industry like finance, insurance, banking, or legal. A data breach will destroy your reputation and brand because external parties will hold you accountable.
4. Build access levels
Unintentional leaks of data will compromise your business integrity and give your competition a leg up. Limiting data access only to those employees who need it can prevent errors that lead to data leaks.
5. Disaster recovery
Disasters such as flooding or fire can strike without warning. Unless your data is secured and protected, you could lose all your data. This may undermine customers' confidence in your organization, delivering a death blow to your otherwise successful business. 
Read more: How Secure is Your Business in a Multi-Cloud Environment

Best practices to ensure cloud security
Carefully choose a trusted provider
Review your cloud security contracts and SLAs
Understand your partnership of shared responsibility
Control employee access
Secure user endpoints
Maintain visibility of your cloud services
Implement a strong password security policy
Highest levels of encryption
"Cloud computing is a challenge to security, but one that can be overcome" – Whitfield Diffie, an American cryptographer.
True to Whitfield Diffie's words, cloud security measures can be taken to encrypt the system that will help achieve adequate cloud security.
1. Carefully choose a trusted provider
Partnering with a trusted provider is the foundation for cloud security. Choose a partner who delivers the best in-built security protocols and follows industry best practices' highest levels. You need to ensure that you confirm their security compliance and certifications. 
Learn more: Take a look at how InfinCE, an infinite cloud platform, ensures secured work-collaboration within an organization and helps enhance company efficiency & growth!
2. Review your cloud security contracts and SLAs
In an event, SLAs and contracts are the only guarantees of service and course of assistance. 62.7% of cloud providers do not specify that customer data is owned by the customer, creating a legal grey area. Read through the terms and conditions, annexes, and appendices to ensure who owns the data and what happens if you terminate the services. Also, seek clarity on visibility into any security events and responses.
3. Understand your partnership of shared responsibility 
When you tie-up with a cloud service provider, you enter into a partnership of shared responsibility for security implementation. Understanding the shared responsibility involves discovering which security tasks you will handle and which your provider will handle. It is important to ensure transparency and clarity in your partnership of shared responsibility.
4. Control employee access
Implementing strict control of user access through policies will help you manage employees who attempt to access your Cloud services. Cloud security best practice starts from a place of zero trust. Afford user access to data and systems only to those who require it. To avoid confusion and complexity, create well-defined groups with assigned roles. This will allow you to add users directly to the group rather than customizing access for each employee.
5. Secure user endpoints
Since most of your users access your cloud services through web browsers, it is crucial to introduce advanced client-side security to keep it protected from exploits. Implementing endpoint security solutions that include firewalls, antivirus, intrusion detection tools, and more will help to protect your end-user devices. 
6. Maintain visibility of your cloud services
Remember, you cannot secure something that you cannot see. Using multiple cloud services across various providers and geographies can create blind spots in your cloud environment. Make sure you implement a cloud security solution that provides visibility of your entire ecosystem. You can then implement granular security policies to mitigate a wide range of security risks. 
7. Implement a strong password security policy
Strong password security may sound basic, but it is an important element in preventing unauthorized access. Have a strong and strict password policy. To defend against most brute force attacks, enforce a rule that users update their password every three months. You may also implement multi-factor authentication. This would require a user to add two or more pieces of evidence to authenticate his/her identity allowing you to trust your users while ensuring that they are authorized users. 
8. Highest levels of encryption 
Your data may get exposed to increased risk while sending it back and forth between your network and the cloud service. You must consider using your own encryption solutions for data, both in transit and at rest. Encryption keys will help you maintain complete control over your data. 
Read more: 6 Proven Ways for Businesses to Combat Cloud Security Risks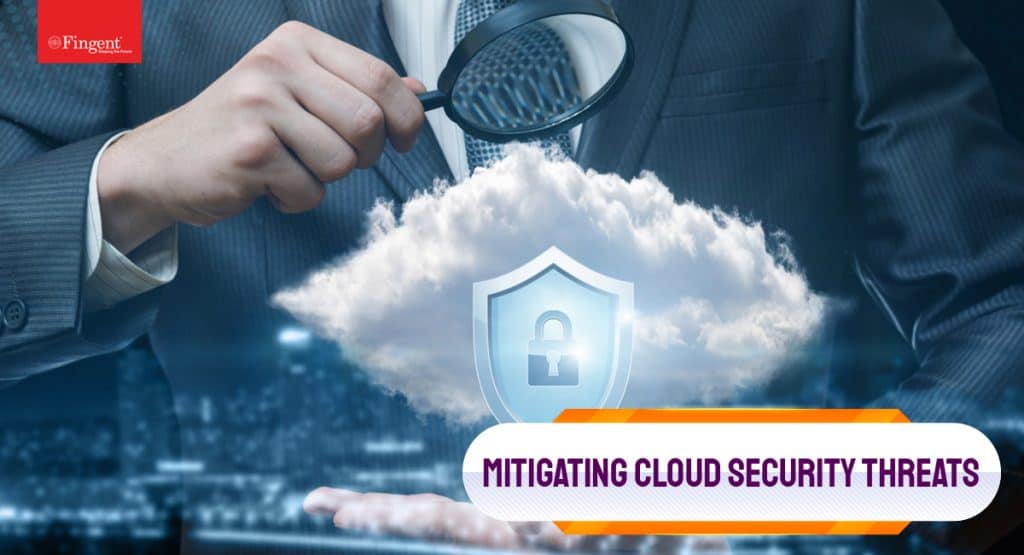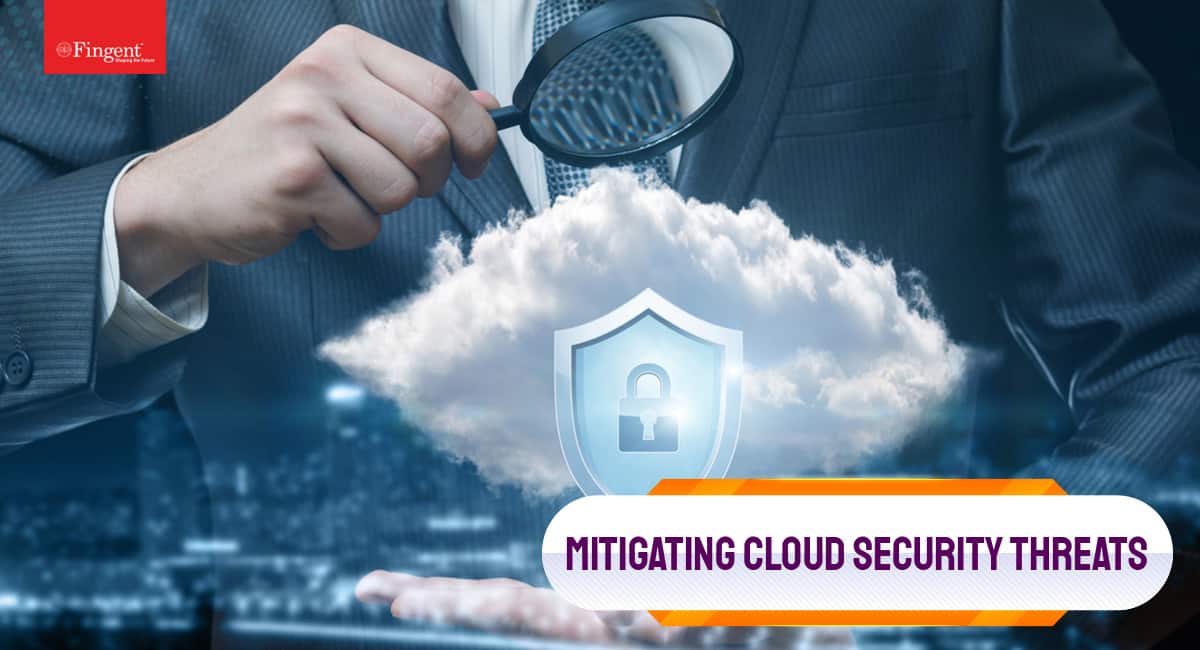 Don't wait till it's too late!
You never know when a stealthy hacker could attack your business and make you go under. All organizations, independent of their size, can benefit from these best practices and improve their cloud usage security. 
At Fingent, our experts go above and beyond to ensure that your business is hacker-proof and secure. If you need to discuss cloud security options, do not put it on the back burner! It could creep up on you and set your whole business afire, ruining your competitive edge and spelling doom for the future. Call our experts and discuss your options today. 
What is Exploratory Data Analysis?
Exploratory Data Analysis (EDA) is a statistical approach used to analyze data and produce descriptive and graphical summaries. Analysts may or may not use a statistical model, but EDA primarily foresees what the data can reveal to us beyond formal modeling. 
With EDA you can analyze your data as it is, without the need to make any assumptions. EDA further validates and expands the practice of using graphical methods to explore data. EDA gains insights from statistical theories that give easily decipherable insights. Exploratory data analysis techniques can also be used to derive clues from data sets that are unsuitable for formal statistical analysis.   
Exploratory Data Analysis displays data in such a way that puts your pattern recognizing capabilities to full use. The patterns are evident to an examination that is careful, direct, and most importantly assumption-free. Thus, you can understand relationships among variables, identify problems such as data entry errors, detect the basic data structure, test assumptions, and gain new insights.  
Purpose of Exploratory Data Analysis
The prime purpose of EDA is to study a dataset without making any assumptions. This helps the data analyst to authenticate any assumptions made in devising the problem or operating a particular algorithm. Researchers and analysts can, therefore, recommend new schemes that were not previously considered. 
In other words, you apply inductive reasoning to obtain results. These results may be in opposition to the theories that directed the initial data collection process. Thus, EDA becomes the driver of transformation. This approach allows you to oppose planned analyses and probe assumptions. The ensuing formal analysis can continue with better credibility. EDA techniques have the potential to uncover further information that may open new areas for research.        
Role of EDA in Data Science
We need to understand the role of EDA in the whole process of data science. Once you have all the data, it has to be processed and cleaned before performing EDA. However, after EDA, we may have to repeat the processing and cleaning of data. The cleaned data and results obtained from this iteration are further used for reporting. Thus, using EDA, data scientists can rest assured that the future results would be logical, rightly explained, and relevant to the expected business circumstances. 
EDA helps to clean the feature variables that are to be used for machine learning. Once data scientists get familiarized with the data sets, they may have to go back to feature engineering since the early features may be unable to serve the objective anymore. After completion of the EDA, data scientists obtain a feature set that is required for machine learning. Each dataset is generally explored using multiple techniques. 
Read More: Top 10 Must-Know Machine Learning Algorithms in 2020
Methods of Exploratory Data Analysis
Exploratory data analysis is carried out using methods like:
Univariate Visualization

– This is a simple type of analysis where the data analyzed consists of a single variable. Univariate analysis is mainly used to report the data and trace patterns.

Bivariate visualization

– This type of analysis is used to determine the relationships between two variables and the significance of these relationships.

Multivariate visualization

– When the data sets are more complex, multivariate analysis is used to trace relationships between different fields. It reduces Type I errors. It is, however, unsuitable for small data sets. 

Dimensionality Reduction

– This analysis helps to deduce which parameters contribute to the maximum variation in results and enables fast processing by reducing the volume of data. 
Using these methods, a data scientist can grasp the problem at hand and select appropriate models to corroborate the generated data. After studying the distribution of the data, you can check if there's and missing data and find ways to cope with it. 
Then comes the outliers. What are your outliers and how are they affecting your model? 
It's always better to take small steps at a time. So you need to check if you can remove some features and still get the same results. More often than not, companies just venturing into the world of data science and machine learning find that they have a lot of data. But they have no clue how to use that data to generate business value. EDA techniques empower you to ask the right questions. Only specific and defined questions can lead you to the right answers. 
Exploratory Data Analysis: Example with Python
Read More: Why you should migrate to Python 3
 Suppose you have to find the sales trend for an online retailer. 
Your data set consists of features like customer ID, invoice number, stock code, description, quantity, unit price, country, and so on. Before starting, you can do your data preprocessing, that is, checking the outliers, missing values, etc. 
At this point, you can add new features. Suppose you want the total amount. You multiply quantity and unit price to get this feature. Depending on the business requirement, you can choose which features to add. Moving on, by grouping the countries and quantity or total amount together, you can find out which countries have maximum and minimum sales. Using Matplotlib, seaborn, or pandas data frame you can visually display this data. Next, by grouping the year and total amount, you can find out the sales trend for the given number of years. You can also do the same for each month and find you out which time of the year has shown a spike or drop in sales. Using this same method, you can identify further problems and find out ways to fix them. 
Read More: How to Use Data Analytics to Improve Enterprise Sales Numbers
The key to exploratory data analysis is to first understand the LOB and get a good hang of the data to get the desired answers. Get in touch with us to know more about EDA. 
How To Wisely Choose Between Business Intelligence & Business Analytics?
With the advent of Big Data, organizations gather Business Intelligence and Business Analytics for presenting and interpreting data. This enables effective data-driven action plan and provides maximum productivity. Let's walk through to see what they offer and the goals of each.
Business Intelligence
Business Intelligence is all about accessing and examining your organization's data. This will help in understanding how successful the business is already, also in making decisions that will help in improving business performance, and in creating new strategic methods for growth.
Business Intelligence performs this by implementing specific metrics to large chunks of unstructured or raw data sets. It also involves querying, data mining, online analytical processing (OLAP), and reporting, in addition to business performance monitoring, predictive and prescriptive analytics strategies.
Business Intelligence works in line with studying or analyzing historical data to the data at present to help understand what has to change for improvement.
Related Reading: Read on to learn more about Business Intelligence. 
Business Analytics
Business Analytics is also applied to access and examine your company's data. But, unlike Business Intelligence strategies,  it is more focussed on deriving practical and profitable insights to improve business planning and hike up the business performance.
Business Analytics employs statistical analysis and predictive analytics strategies.
Business Intelligence and Business Analytics – Reporting and Analytics
To monitor how each and every sector in business perform, it is important to have Reporting and Analytics functionalities.
Reporting assembles data and delivers it in a plain and recognizable format. So, reporting stresses on presenting relevant data.
Analytics functionality is a process of data exploration. This delivers meaningful insights. These insights are then used to improve business performance. So, analytics stresses on interpreting the data.
What BI and BA functionalities include in common:
Both BI and BA collect, analyze and visualize data using data mining, dashboards, and other analytics.

Provides optimization techniques to organizations to discover the pain points in data for a business.

Organizes data as reports.
Business Intelligence Versus Business Analytics – Where Do The Similarities End?
To be more specific, Business Intelligence implies 'what' will happen to your business in the future and 'how'. It does so by bringing together the advanced statistical analytics along with predictive analytics to arrive at a forecast of what can be expected in the near future.
Business Analytics, on the other hand, implies 'why' factors. This is done to help identify and address an organization's weak point by analyzing historical and current data. It does so by employing statistical analysis, data mining and quantitative analysis to identify past business trends. In a nutshell, the following are the major differences in their functionality.
BI functionalities include the following:
Creates a summary of historical data for review. This is called Descriptive Analytics.

Determines the many concerns raised during descriptive analytics. This is termed Diagnostic Analytics.
BA functionalities include the following:
Makes predictions based on collected data. This is called Predictive Analytics.

Offers solutions to issues raised during Descriptive Analytics and during data discovery.
Choosing between BI and BA
If the need of the hour is to extract insights from the past till present to use them as effective strategies to run your business, you need to choose Business Intelligence and if you need to extract past data to extract insights for your business operations you need to choose Business Analytics.

Business Intelligence is all about configuring data in the same format to achieve insights, whereas Business Analytics divides the data into different forms and involves studying them to get insights.

Data is produced in the form of either Dashboards or reports and also as pivot tables, according to the type of users. For instance, analysts use pivot tables, managers use it in the form of reports and dashboards for executives and so on in the case of Business Intelligence, whereas in Business Analytics, past business intelligence information is used for insights.

Business Intelligence is focussed on Big Data mainly, whereas Business Analytics is focussed on using the latest technologies that handle BigData.

Business Intelligence offers methods to run the business effectively, whereas Business Analytics is the method of changing the business strategies to make it more productive.

Business Intelligence is a part of Business Analytics and so business users tend to gain more benefits out of Analytics.

Business Intelligence is well applied to structured data from ERP applications, say, for example, Financial Software Systems. This gives an insight from the financial transactions that have taken place earlier. This is also used in areas of supply chain and other operations. Business Analytics, on the other hand, is applied to the structure as well as partly as semi-structured data, which is transformed into meaningful insights for the business.
Related Reading: Find how Big Data can add value to your custom software development. 
What Works Best For Your Business – BI or BA?
BI can be described as the 'descriptive' part of the analytics. Whereas, BA can be seen as BI plus 'predictive' elements plus all the other techniques used to interpret data.
BI uses past and current data while BA uses the past and analyzes the present to prepare companies for the future.
Even if BI and BA are well known for saving your business from almost the same set of problems, given raw data on your business, kudos to Business Intelligence rather than Business Analytics, that is, if you want to know how the data at your end can be used and if you want to draw out your own interpretations and arrive at decisions!
So, in a nutshell, BI is connected with 'what's' and 'how's' and BA is more into 'whys'.
Are you confused about framing your buying decision around Business Intelligence or Business Analytics? Ask yourself the following questions!
To what extent do you need your business insights to be?

What functionalities does your system need?

Who all are using the system?

How technology-oriented are the people using the system to run queries?

What amount of visibility is needed over the system as well as the data itself?

Are your buying decisions based on how and what data requirements for your business are or why has your business been doing how it used to?
BI is specifically intended for non-technical and business users. With Business Intelligence, non-techies find it useful as they can use front-end tools to create their own dashboards and manipulate data using the analytics.
Since business intelligence focuses on situations at the time of tide and business analytics specifies to future situations, combining the two can improve the way an organization reaches current and future business solutions. Watch out for more articles to know how Business Intelligence and Business Analytics can frame your buying decisions to the core!! To learn what suits your business the most, get in touch with our IT professionals today!