Tag:
custom property management software
Business Consulting & Technology Augmentation delivered by Fingent helps client evolve into a regional market leader, achieve quantifiable objectives and add multiple dimensions to their business repertoire
A Top Ranking Property Management Client
A leading property investment and management company, handling more than 8000 properties segmented under single family real estate wanted to implement technological transformations to their business to soar new heights. The client manages real estate portfolios of private equity funds, offering a vertical spectrum of services ranging from property acquisition all the way to lease or sale management.
Major Roadblocks in their Real-Estate Business
Back in the day, a typical brick and mortar operational model was effective for the client, if not sophisticated. However, overhead liabilities and persistent gaps of a manual process soon curtailed scalability, and automation was inevitable.
How a Wrong Decision Curtailed Their Business
A switch was made, and a leading off-the-shelf property management software was inducted into the environment. But as is the case with most implementations, migration was far from seamless. The software primarily catered to multi-family real estate requirements, and level of customization offered was too limited. The gap was however massive, even if customizations were to be made. In the simplest terms, when the rework was exceeding the value-added work that has been budgeted for, the client realized that the project is failing. This is what happened to our client when they attempted to introduce a ready-made property management solution for their processes.
When the software fails, it jeopardizes the company's prospects. And if the failure is large enough, it can even steal the organization's entire future. In fact, software failures can be traced to a combination of incorrect project management, technical, and business decisions.
For every problem, there is a solution that is simple, elegant, and wrong- H. L. Mencken
The client was forced to fall back on a plethora of excel sheets to manage million dollar transactions and persist with several manual processes. They were considering alternate vendors when detailed transparent analysis and ability to comprehend the business problem firmly tilted the decision in Fingent's direction. Following multiple rounds of promising discussions, executives at the client side were excited to begin the core transformation project with Fingent.
Finding the Right Solution
With disparate cycles amalgamating into a vertically integrated solution, a phased approach had to be adopted. The challenge was to ensure business continuity while deploying solutions on a unified platform. Business processes were classified into three major cycles – Property Acquisition, Management, and Maintenance.
Property Acquisition – Prospective properties get channelised through an application funnel for inspection and evaluation. The value range thus assigned to a property help bidders make decisions during auctions. Acquired properties get updated on the database, and transactional parameters and contracts are abided by in the system. An assigned property manager visits respective sites, to initiate renovation and development. Three distinct mobile applications were created – for Scouting, Bidding and for the Property Manager, which are tightly integrated into the property acquisition application.
Property Management – Application enables lease ready properties to be listed. It syndicates with several listing sites and caters to the entire lead management cycle for sales associates. All contractual formalities for leasing are taken care of within the application. An accounting module caters to the rent collection process, with a section dedicated to handling exceptions including evictions. While a mobile application caters specifically to the functionalities of a leasing agent, another app helps tenants explore the properties themselves. The latter termed the self-showing app enables physical entry into a pre-booked property view session based on geographic coordinates.
Property Maintenance – Comprehensive property maintenance application within the real estate spectrum, enabling tenants to raise support tickets for various issues. A mobile application allows tenants to connect directly with vendors that are pre-approved and listed.
By meticulously gathering and mapping requirements, an area of expertise for the Fingent team, the project met every major milestone on time and budget. Key highlights of the comprehensive property lifecycle management include:
Cloud-based solution delivering features via the web and mobile platform, with the capability to scale at ease. An advanced property lifecycle solution that exhaustively covers all possible process flows in single family real estate
Seamless integration with industry leading service providers for payment, credit verification, accounting, listings etc. Individual portals for the owner, tenant, and vendor.
Efficient data sourcing enables tight department wise integration, helps to create proficient workflow and enables easy data migration from disparate data sources. To cite an example, all parameters can be imported while acquiring a portfolio, without manual intervention
Facilitates transparency across functions and departments alongside exhaustive customized reporting, delivering maximized performance.
The Right Software Solution can Make a Good Business Great
Deployment of a unified platform, tightly integrating all functions within the property management life cycle, transpired into exponential business growth for our client. Streamlined, end to end automated workflow meant substantial cut back on their operational overhead, while enabling phenomenal scalability.
Fingent's client got listed by the prestigious magazine Inc., ranking amongst the Top 10 Real Estate and Top 200 overall. A whopping growth of 2626% was registered over 3 years, and company valuation increased multifold. This lead to a 1.7-Billion-dollar hedge fund investing in the client to further propel growth.
The enterprise application suite is now maturing into a comprehensive product for the real estate industry, opening up a new line of business for the client in partnership with Fingent.
To Sum Up…
The average company spends about 4-5% of revenue on IT. Much of this money goes into software and hardware, software upgrades, software license fees, and the like, but a big chunk is still for new software solutions that are assumed to create a better future for the organization and its customers. Custom software solutions and enterprise applications are now one of the largest corporate expenses outside employee costs. Yet choosing the right software vendors and getting the right solution tailored made for your processes is mission critical for every business aiming heights in today's competitive market.
There were simpler times when hosting an open house was all that was required to sell a property. Real estate buyers and sellers are becoming much more sophisticated and real estate companies need technology to better cater to the changing needs of their customers. Real estate companies in the United States are integrating technology into their business process for better data insights, enriching customer experience and improving business efficiency.
Both Gen X and Gen Y use the internet and mobile as a first step to find or sell their dream home and 74% believe that the biggest benefit of having a real estate agent is helping them understand the process. Internet and mobile is no longer a fad, but an essential business tool to improve profits for real estate companies.
While there are many off-the-shelf applications such as Zillow, Trulia and others that allow for listing syndications, real estate companies are increasingly moving towards custom software solutions that not only provide listing syndications, but also provide additional functions as a CRM, ERP, a document manager and more. In this article, we aim to explore some of the areas where technology can improve business efficiency for a real estate company.
Valuations and Appraisal
Valuations are an important part of real estate and technology has helped by moving numbers into spreadsheets, but with a custom built valuation module the pain of collecting data for valuation is eliminated and the data is made available in a format that is easy to analyze and track.
Accounting and Finance
Financial information like expenses, income can help companies understand the cash flow situation for companies as well as manage client invoices and enable record keeping for financial compliances.
Client and Lead Management
Today, real estate companies have a variety of sources for lead generation, but how does one analyze the most profitable channels of customer acquisition or know when to call the client next? Having a technology solution embedded into the daily work process helps companies manage their leads better and manage existing clients with ease.
Transaction and Contract Management
As real estate grows, so does the mountain of paperwork! Paperless real estate transaction management software not only helps companies remove paper clutter, but also make information available 24/7 from anywhere in the world. This also allows real estate companies to collaborate from various locations and improve communication within the team.
Rental and Leasing
Managing multiple leases and rentals become easy when you have technology by your side. You can have reminders on renewal dates, quickly view financial information and store important documents in a centralized location.
Vendor Management
There are many benefits of having a vendor management solution for your real estate company. This includes improved turnaround time, better customer service, regulatory compliance and tracking.
Listing and Syndication
Most real estate companies already use some kind of a real estate syndication service, but these services are not integrated with the company database causing loss of productivity by duplication of efforts.
Portfolio and Asset Management
Portfolio and asset management allow real estate companies to manage multiple properties with ease and help analyze their internal rate or return.
Fingent has been fortunate to work with one of the biggest real estate companies in the United States providing them with real estate technology solutions which has transacted properties worth 600 Million. Click here to talk to us about how we can help your organization.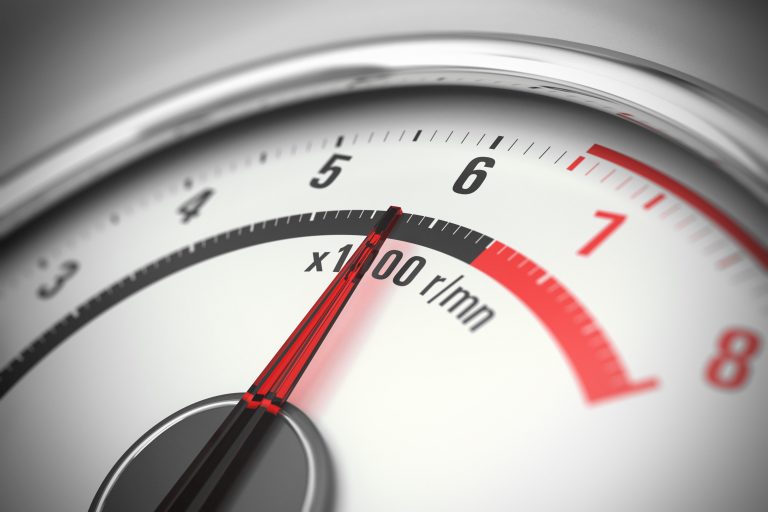 What would it be like if you looked like one of the early men, wearing animal skins for clothes and using flint stones for a fire to cook food over, in the 21st century? Not quite a scenario that you can imagine yourself in, right?
Let me take you to a similar scenario. Several recent surveys* have proved that almost 53% of property managers relied on manual methods to manage all their property. This included paper records or spreadsheet software. Another 9% of property managers did not even have any method at all. Now, why is this not a good thing?
When you know you have a million things to do and you don't follow any method to organize them in any way, there is every chance that you may mess up the whole thing. In the same way, property managers may have a million things to do and there has to be some method that they can use to organize their activities. They also need to be able to do it in the most efficient way possible. In other words, they need to manage all their property in an efficient way.
Property management involves a range of functions from the time a property is lease-ready. Eg. rental or lease management, listing management, tracking prospects etc. It is important to integrate all these functions into a single solution. Using different methods to manage each of these functions would only lead to further confusion.
The solution!
A single property management system that has specific features to integrate all the functions related to property management would be the most appropriate solution. One that is cloud based and that can be accessed through a browser or a smartphone.
If you look at the advantages of having such a property management system you will wonder why anyone would consider doing things otherwise.
Ease of access

– when all verticals of property management such as leasing and rental management, lead management, maintenance etc. are handled from a single solution through separate modules, it makes it easy for the managers to access information easily.

Better integration and transparency

– when all the processes related to marketing, sales, accounting etc. are handled in one platform there would be better integration and transparency between the departments.

Aid to on-the-go managers

– integrating with mobile platforms as well, it enables on-the-go managers to access information, make or accept payments etc.

Cloud features

– being cloud based, it has advantages like real-time availability of information & communication, lesser chances of loss of data, reduced time & effort in managing properties on the whole, all contributing to effectiveness and efficiency.

Wider reach to your property

– syndication with listing partners and other third party engines makes the processes of listing and accounting etc. much easier and gives your property a much wider reach.

Provision of useful insights

– easy generation of reports provides necessary insights for management.

Reduction in expenditure

– minimizing the use of manpower and/or deployment of separate management systems for each vertical, the overall expenditure is reduced.
Customization is the key
These advantages or features may be customized further to suit the different requirements of businesses. As a matter of fact, customization is the key to any management system becoming successful. Eg. the different modules may be customized to have extensive features depending on the workflow.
Thus, I would say, a good property management system will have the above mentioned general qualities plus the necessary customizations. A regular Property Management System is something that is available easily, but the best one would be, one that can be aligned with the business structure of an organization or property manager and not one that would necessitate the alignment of the business structure, with the system.
* Source – Apartment Management Software BuyerView 2014 from Software Advice