Tag:
Future of virtual reality
Extended Reality (XR), is an umbrella term that encompasses immersive technologies – AR, VR, and MR that merge the physical and virtual worlds. While XR technologies are still widely used for gaming, social media and entertainment, it is being implemented extensively in industries and supplementing humans in unimaginable ways. Experts believe that the XR market will grow from 33.0 billion dollars in 2021 to 125.2 billion dollars by 2026, at a CAGR of 30.6%. This blog will take you through the top 6 reasons why your business needs to implement the rising capabilities of Extended Reality!
What is Extended Reality?
When put simply, XR is reality tech that covers VR, AR, and MR to extend reality by merging the real and virtual worlds. Here's a quick look at what VR, AR, and MR are!
Augmented Reality(AR): AR connects the physical environment with the virtual world through tablets, smartphones, smart lenses, and AR glasses to augment real-life scenarios.
Virtual Reality (VR): This technology merges the physical environment with the digital one to create a whole new virtual world. Virtual Reality headsets and head-mounted displays help provide immersive experiences of the digital world.
Mixed Reality(MR): With the help of MR headsets, mixed reality brings together the virtual and the physical environments to deliver unique experiences.
The term Extended Reality first popped up in the 1960s, when Charles Wyckoff filed a patent for his silver-halide XR film. The film was intended for photographing bright light events such as nuclear explosions. More recently, XR has moved into the mainstream with a few enterprises leveraging it to launch applications aimed at extending the customer experience.
Read more: Augmented Reality, Virtual Reality, and Mixed Reality Detailed with Real-life Examples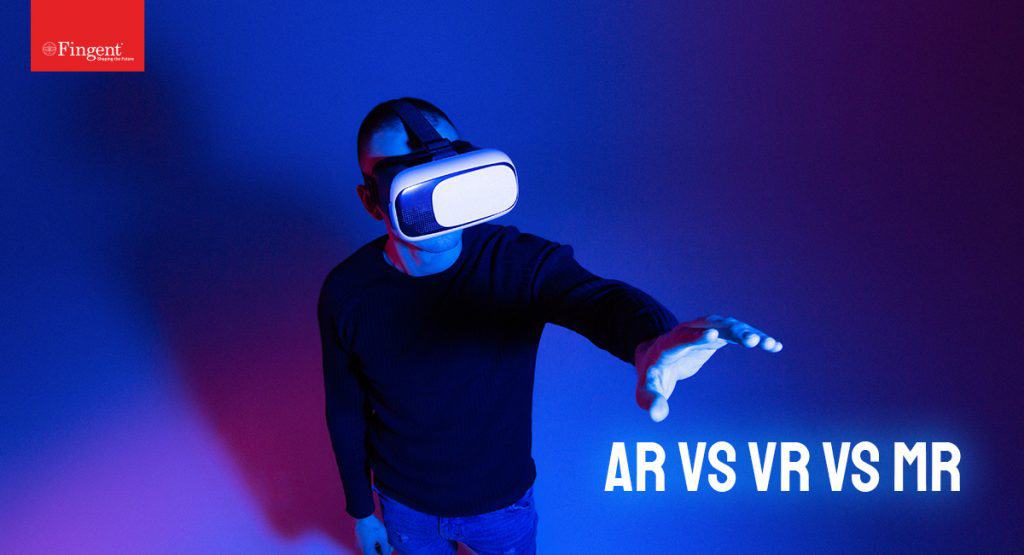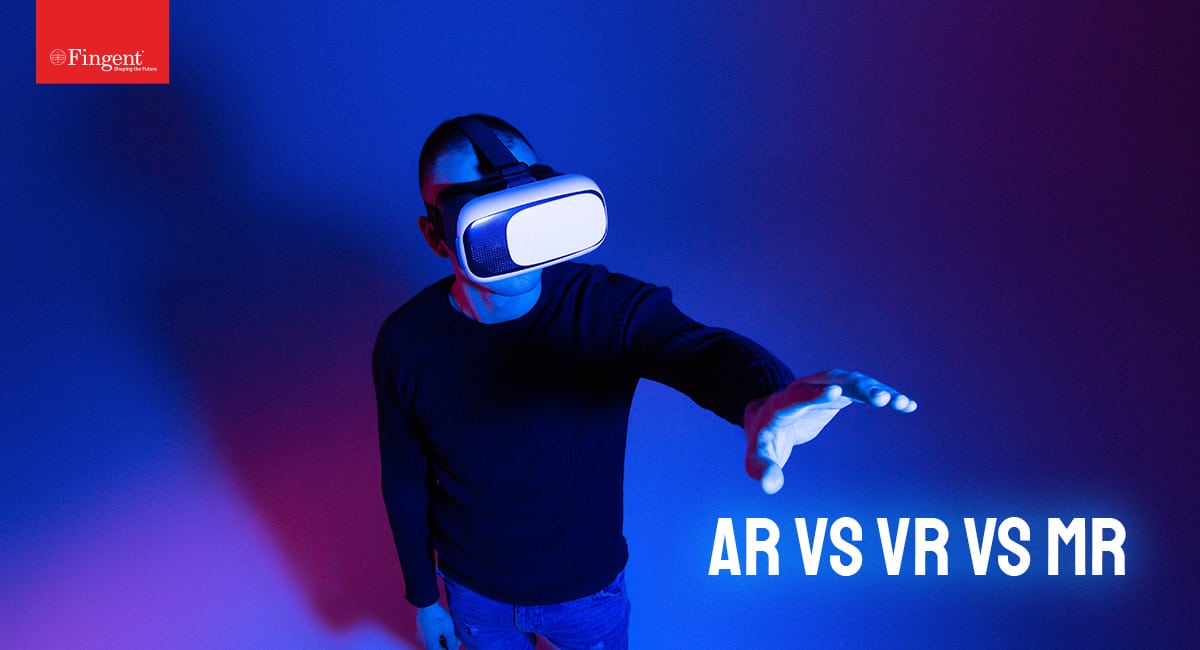 Industries Transformed by Extended Reality
AR, VR, and MR are developing at a rapid rate and transforming the way businesses are operating, communicating, and collaborating. Here are some of the business industries that have undergone a drastic change with these technologies.
Marketing and advertising
Healthcare
Education and training
Manufacturing and engineering
Real estate
Retail
Gaming
Art
XR offers endless possibilities and so any field can benefit by leveraging XR into their business processes.
Reasons Why You Need to Leverage XR Technologies for Your Business
1. Cultivates brand awareness
With changing customer demands and fierce competition, it is getting difficult to attract potential customers. Simply launching new products and services is not enough if you want to grow your business.
XR technology helps deliver a unique experience for users, foster consumer loyalty, and build brand awareness. For example, Gucci offers AR-fueled apparel and accessories try-on app that encourages users to try their accessories before buying thereby providing a stand-alone experience for users.
XR technology not only helps capture the attention of your customers but also promotes a positive experience with the brand.
2. Better customer experience
Customer experience is important for the success of any marketing strategy. XR's ability to deliver immersive experiences will help you connect with your customers better and establish deeper emotional connections. XR helps transport your customers to different places and even attend live events without leaving the comfort of their homes.
L'Oreal leveraged AR technology to help their customers 'try' skincare products before buying and saw its conversion rate triple.
3. Increases customer engagement
As per a report by Deloitte, 90% of the companies are implementing AR and VR technology in their business. Another report reveals that 40% of customers are willing to pay more if they can experience it through Augmented Reality technology. Yet another report reveals that 58% of customers are more likely to buy a product if they have tried it out.
These statistics suggest that extended reality technology must be implemented in your business if you want to grow. XR allows customers to get detailed information and visualization about the products and services. It enables them to try out various products in various combinations and even test patterns and colors before purchasing them.
With XR technology, brands can increase engagement rate significantly and attract more customers and also provide them with a positive experience.
Read more: Augmented Reality Vs Virtual Reality – The Future Technology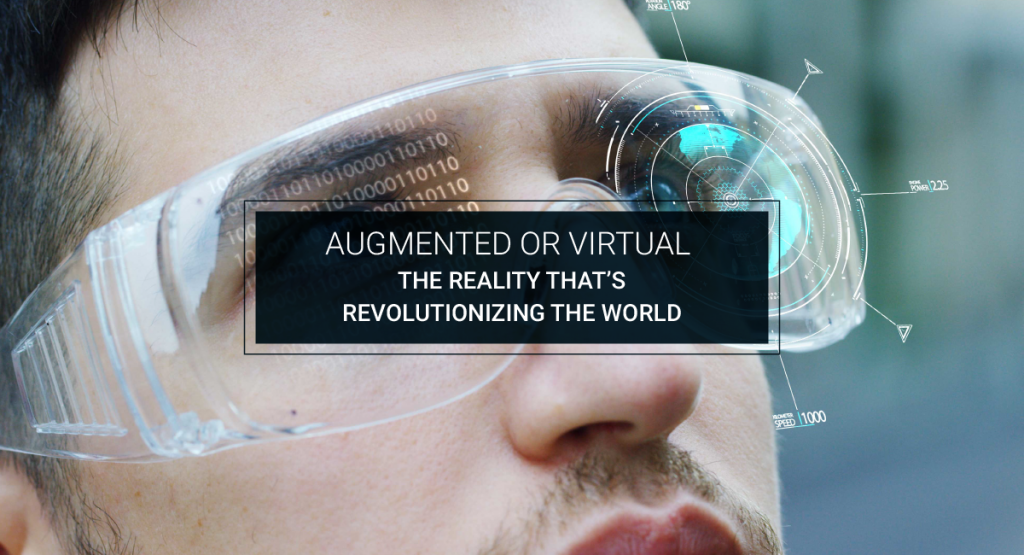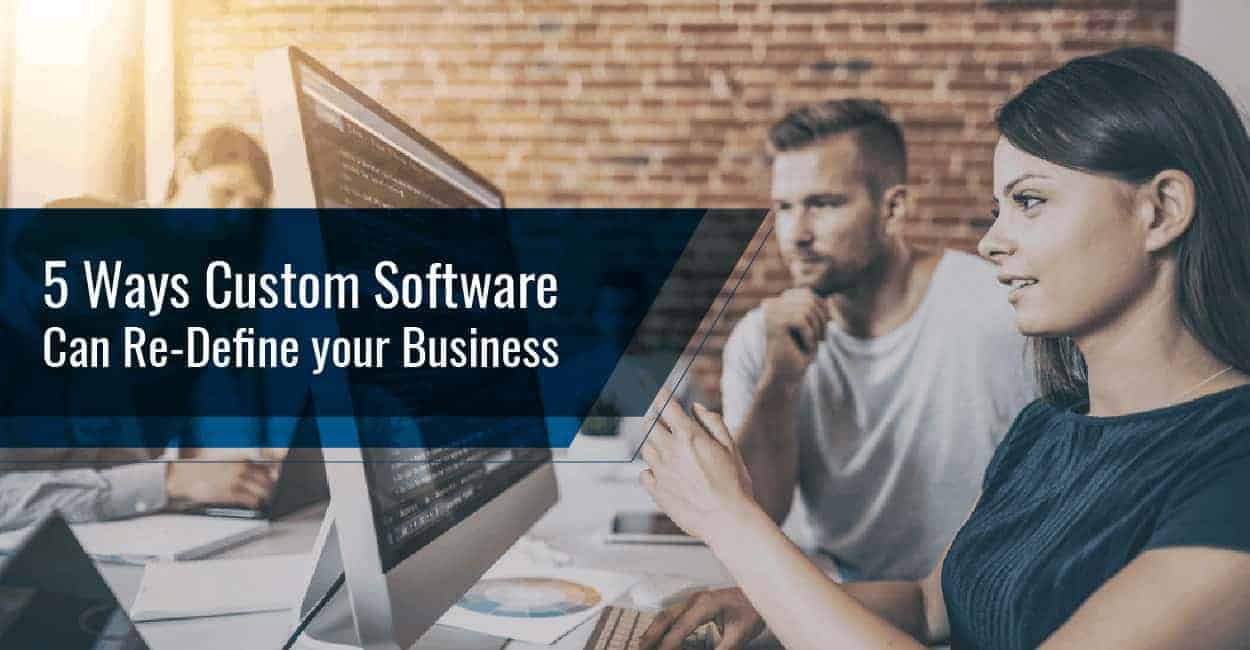 4. Offers convenience
There's no denying that online shopping is convenient and now with the pandemic forcing people to stay indoors most of the time, it is only becoming more popular. XR helps brands improve the shopping experience and also makes it less time-consuming. It helps consumers find what they are looking for faster and eliminate uncertainty from purchase decisions.
IKEA, for example, allows consumers to use their Place app and place a piece of furniture in their home using their phone. This improves the level of convenience, delivers a better customer experience, and eliminates any uncertainty before purchase.
5. Smarter Libraries
Data is the key to thrive today's digital era. XR technologies place data in the context such that users can get better results.
For instance, you can use smart glasses to get a visual walkthrough to understand the true impact of the data collected instead of poring through spreadsheets and dashboard metrics for hours. XR technologies can help you make better and informed business decisions.
6. Create positive associations
Extended Reality provides brands with endless opportunities to create and implement emotional campaigns for their products. Based on the visual cues you include in your brand campaigns, you could encourage consumers to conclude your brand's qualities.
XR helps connect with your audience in a way that activates their emotions and thus helps build a positive brand association. This will ensure consumers prefer your brand over others and establish loyalty. North Face, for example, launched an immersive VR experience of the Nepal landscape to its customers to identify with the brand's identity.
Read more: Accelerating AR/VR Adoption Among Customers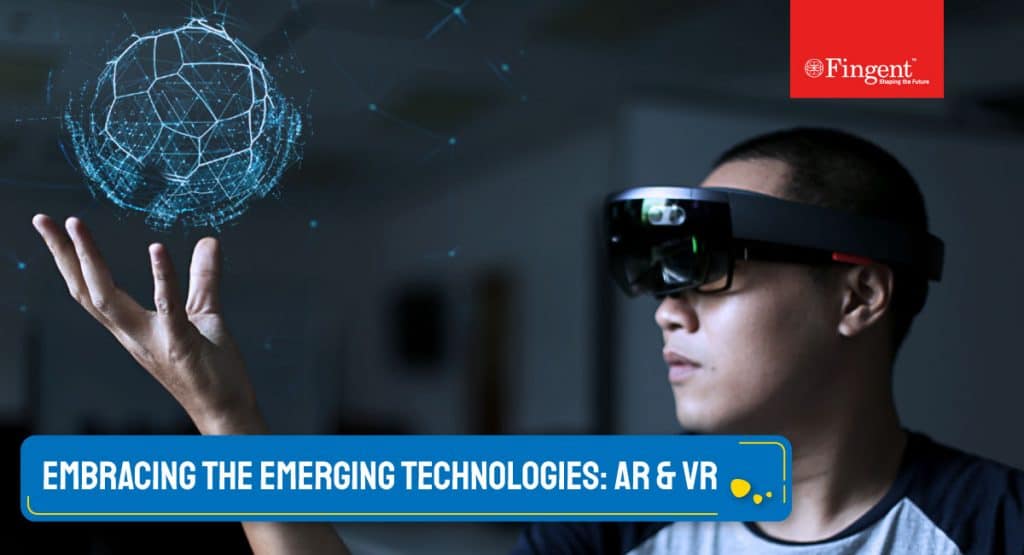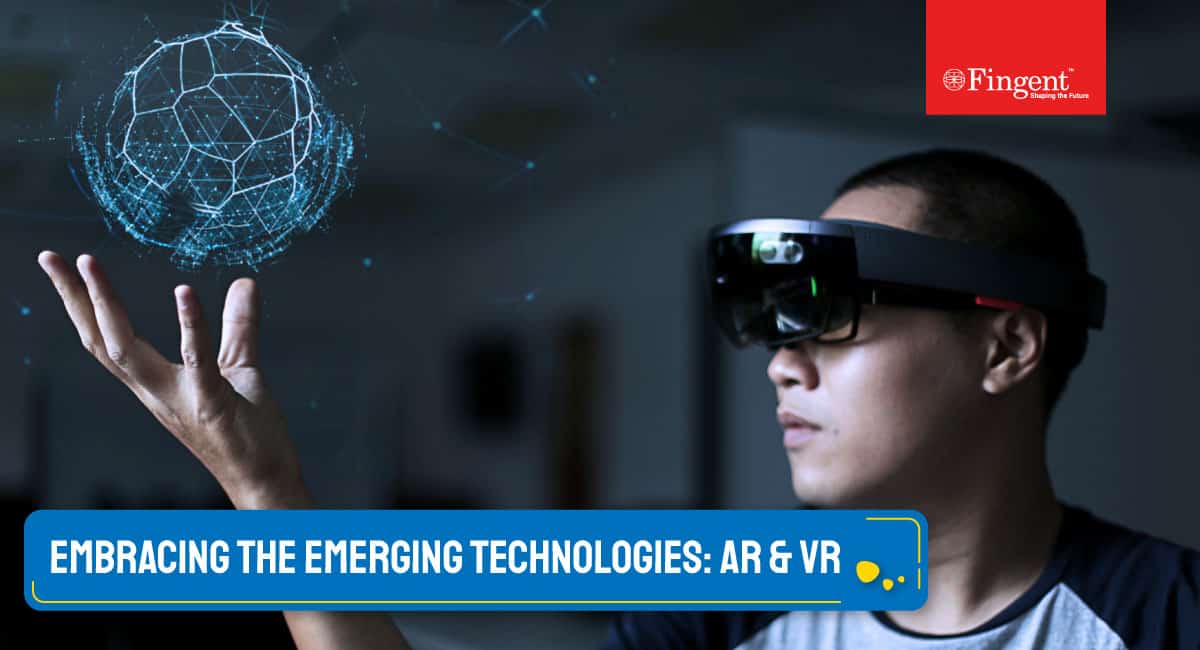 Takeaway
Today, customers expect an intuitive experience from their brands and XR is becoming the new form of a conversation between brands and customers. Using immersive technologies, enterprises can nurture a culture of digital transformation and increase efficiency and profitability in the digital space.
Driven by immersive technologies, we at Fingent can help your brand increase awareness, engagement, and conversion. We have systems in place to help support large-scale communication. If you have a project in mind, we can help convert it to reality. Call us today!
A few years back, Augmented Reality (AR) and Virtual Reality (VR) sounded revolutionary, more like the utopian world of the Jetsons. But today, with miraculous capabilities of accomplishing seemingly impossible tasks, AR and VR are invading our lives. With the popularity of Google Earth and Pokemon Go, 2017 showed us remarkable growth and awareness of these technologies. According to Statista, the global augmented and virtual reality market size is expected to reach 20.4 billion U.S dollars in 2019.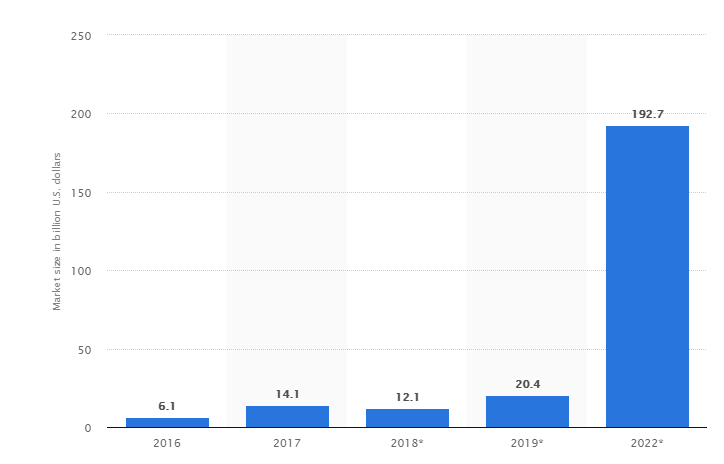 Although AR and VR are rapidly transforming various industries, thoughts like-what exactly are these fast-moving digital wonders and which one would mainstream first, linger in many minds. Here are the answers to all!
Augmented Reality – Augmenting the Real World 
Augmented Reality is an interactive technology that capacitates the power of augmenting the real world environment with computer-generated perpetual information. What's amazing about AR is that it brings components of the digital world to the natural environment. With the capabilities of narrowing spaces between reality and technology, augmented reality is expected to revolutionize the world.
Fun Fact: Studies reveal that by August 2017, the total number of downloads of Pokemon Go from Google Play market alone was 100 million.
Augmented reality is known best from the Pokemon Go and Snapchat filters. The IKEA Place app has also managed to win hearts by enabling users to decorate homes using the AR technology. According to a Statista report, augmented reality is expected to generate a revenue of 118 billion U.S dollars from AR devices and 68 billion U.S dollars from AR services.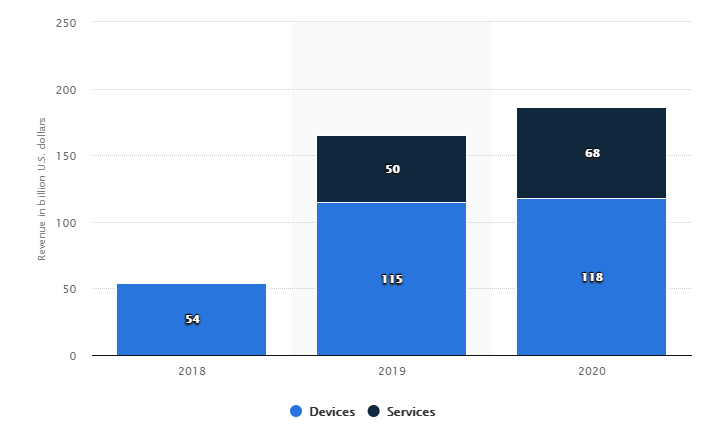 Fun Fact: The survey conducted by GlobalWebIndex in 2018 showed the following consumer's perception of augmented reality's potential in various sectors.
Augmented reality with its capabilities to deliver an interactive and enhanced experience, is expected to project its best in retail and marketing industries. Increasing the array of channels to guide purchases, AR can turn to become the next big thing for retail stores. With AR technology, advertising and marketing industries can also provide more fluid customer experience by utilizing real-time user preferences and data.
Related Reading: Augmented Reality is also growing its pace in the travel industry. Take a look at how innovative travel apps are mesmerizing customers.
Virtual Reality – Exhibiting an Artificial Reality  
Virtual Reality is an immersive technology that lets you experience a three-dimensional computer generated environment incorporating a mixture of interactive hardware and software. This technology blinds you out from the real world and takes you to a virtualized reality or an artificial environment. Literally speaking, virtual reality possesses the power to make you believe that you are teleporting.
The most popular forms of virtual reality we witness today are the VR Headsets. Google Earth and the other 360 degree videos on Facebook and YouTube are also versions of the VR technology. According to Statista, the market size of virtual reality hardware and software is predicted to increase from  2.2 billion U.S. Dollars seen in 2017 to more than 19 billion U.S. Dollars by 2020.
Experts predict VR to project rapid growth in entertainment and education industry. Possessing abilities to provide an immersive experience and a unique level of interaction, VR has the potential to evolve faster in these industries. With virtual reality headsets and mobile games, VR has already marked a significant position in the entertainment field.
Fun Fact: According to a survey in 2018 conducted by the GlobalWebIndex, the following is an estimate of consumer's perception of virtual reality's potential in various sectors.

Although, adoption of VR in the education industry is very much in its infancy, yet it is expected to transform classrooms and the way students explore colleges in the near future. The one VR miracle that has already gained popularity among students is the Gear Up NC VR app that is enabling students to screen through North Carolina colleges hassle-free.
Fun Fact: Nearly half of the population (42%) predicts that the education industry will become commonplace for VR projects to grow in the next five years. 97% of the people who have used VR for teaching have agreed that VR has the potential to engage students better.
Case Study: Fingent assists the university in developing projects involving upcoming technologies such as AR, VR, and AI
AR or VR – The Technology to Create the Big Impact  
Although both the technologies have their own share of pros and cons, augmented reality has a lower awareness rate as compared to virtual reality. This, however, could be due to the age group engaging with the technology. According to a survey, both AR and VR technologies have engagements mostly clustered around the 25-34 age group.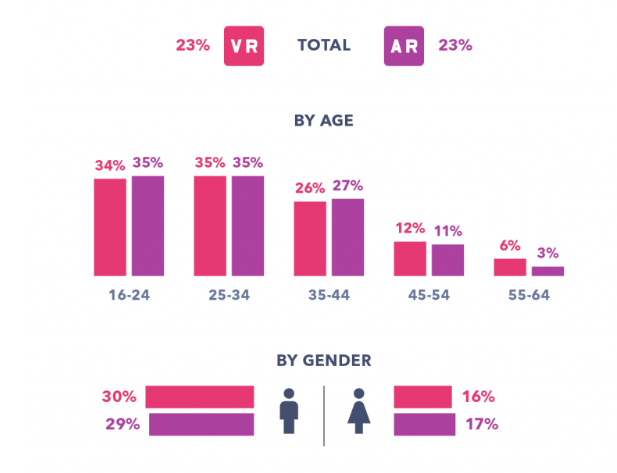 Speaking of potential, although AR is statistically proved to be less popular, yet 50% of the population who have used both these technologies, believe AR to have more potential than VR. Only 47% of these technology users believe VR to create a big impact in the future.
With both augmented and virtual reality offering very different experiences, the fight on which technology ranks the best still remains as an unsolved puzzle. Like how Google's Clay Bavor once tweeted – "VR vs. AR cheat sheet: VR can take you anywhere. AR can bring anything to you. Both are important. Neither will win".
Only the future can decide on which technology would steal more hearts and create a big bang. Some experts believe that with the development of more equipment, the line that delineates these two technologies will probably start to get blurry. However, in today's world, both augmented and virtual reality are equally transforming industries in its own ways. To learn more about how AR and VR can reshape your business, get in touch with our tech consultants now!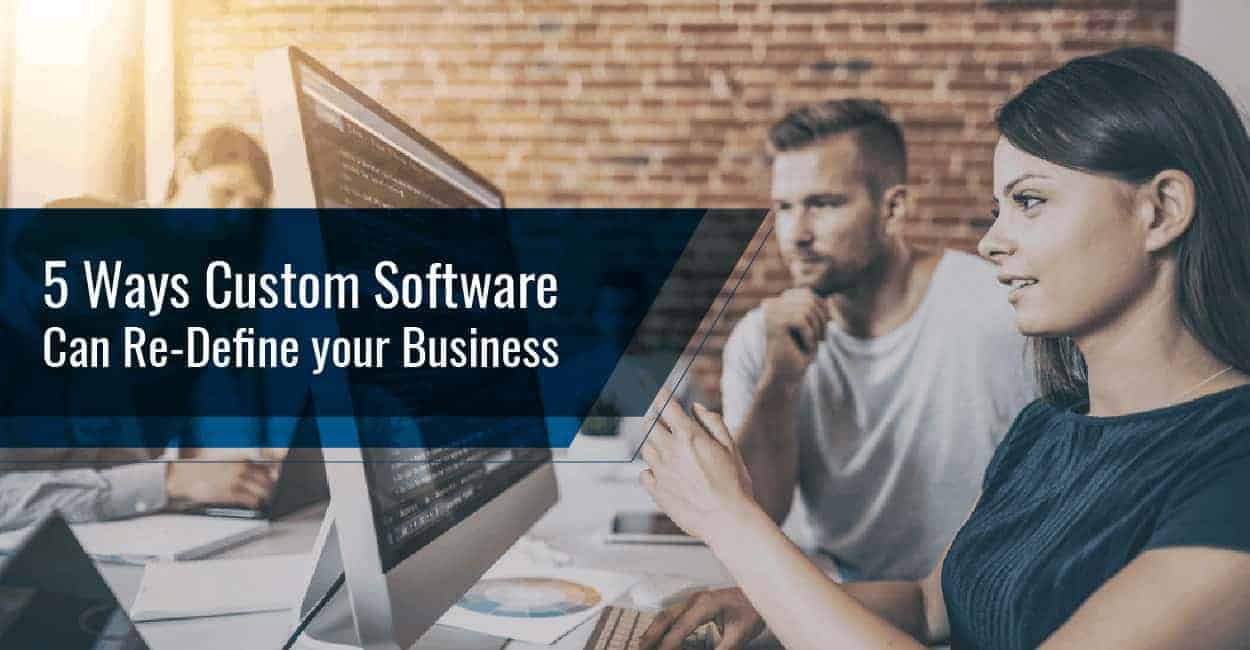 What is the first thing that comes to your mind on hearing the term, Virtual Reality? Do you get images of Neo and Morpheus strolling about in "The Matrix" or is it that of Johnny Quest with his father fighting it out in their "other world". Either way, you are about in the right track. To think that these were characters created as part of the fantasy world in the past.
Virtual reality is a concept that is fast becoming common and popular these days. It opens a whole new range of exciting opportunities with it as well, especially in the world of gaming. Leading techs are already in the game, with their much-anticipated products such as Facebook's Oculus Rift, Microsoft's HoloLens, Sony's Project Morpheus and a comparatively low-cost entry into this field, the Google Cardboard.
A lot of these devices are already being used in a number of industries across the world, as virtual reality is one of the most versatile technologies ever to be innovated in the recent past. To know what the hype is all about, let's take a detour to find out what virtual reality is.
What is virtual reality
Virtual Reality is basically a concept in which computer technology is used for creating a simulated three-dimensional world. One in which the user can manipulate, maneuver and explore stuff while experiencing a feeling of actually being in that world. Nowadays, it is also known as Virtual Environment. Though there are different theories and opinions on what exactly comprises a virtual reality experience, the basic constituents are:
three-dimensional, life-size images from the user's point of view
the power to monitor the user's movements and change the images and features in the virtual display to reflect the changes in perspective
There are several devices and applications these days that have been created solely to achieve these goals.
A peek into how it works
The user feels a sense of "immersion" on being in a virtual reality environment. Immersion refers to a feeling of being inside or part of a particular world. Once the user starts interacting with the environment, he gets into state of "Telepresence". Telepresence is a combination of the sense of immersion and interaction with the environment.
A proper Virtual Reality environment will actually make one feel detached from the real world or real surroundings and get you to focus only on your existence in the virtual environment. Computer Scientist Jonathan Steuer says, "Telepresence is the extent to which one feels present in the mediated environment, rather than in the immediate physical environment."
Devices are designed by the developers with the help of technology to create these feelings among the users and provide rich virtual reality experiences.
The future
The two main custodians of larger-than-life experiences – the gaming industry and the film industry are the pioneers in using virtual reality for business. They are likely to take virtual reality to new heights and set the pace for other industries as well.
For example, the 700 billion dollars worth glamour industry in the United States, Hollywood uses virtual reality to make amazing movies. Nokia's new Camera Ozo, is likely to become a huge hit in this regard. With the ability to capture audio and video in 360 degrees, Ozo has been reported to give the most amazing experience with surround sound and images. Users actually felt the voices in their surroundings and were able to turn around and see the characters talking.
There are a number of other companies also looking to invade the film industry like Samsung.
The gaming industry too has a fairly large amount of loyal followers who are highly enthusiastic and encouraging about new innovations. For example, Rebellion, the leading game makers are looking to launch a virtual reality integrated version of their old 1980s classic Battlezone. There are also other companies yet to set their feet into this huge wonder.
Tourism is also another industry which is starting to make use of virtual reality with the South-African tourism being the pioneers. Their shark diving experience is something that is likely to become the next big thing leveraging virtual reality.
From the looks of it, this is already starting to be a revolution which is not going to stop with the present day. Into the future, maybe we'll have people watching pyramids being built in the early days of Egypt or maybe how the Empire State building was set up in America or watch a play in the original Globe theatre. Books could also be made into jaw-dropping movies or even games with virtual reality supported cameras. We have tons of talented developers waiting, with all the skills to ideate, conceptualize and produce amazing worlds for us to explore and experience. All we need to do is wait for it.