COVID-19 Gives A Fillip To Innovative Digital Retail Tech & E-Commerce
Containment measures implemented as a result of COVID-19 have created a "hide and seek" situation for the retailers and their customers. Although many believe that this is forcing retail tech to evolve, it is in fact doing much more. It is causing a 'retail revolution' and significantly changing the retail tech across categories. This article will discuss how COVID-19 will advance innovation in Retail technology. 
Five Essential Retail Technologies
One way in which the COVID-19 pandemic has forced the retail industry to adapt to the "New Normal" is by finding viable ways to ensure business continuity. Home quarantines and mandated store closures around the world have expedited the shift to online shopping, forcing many organizations to adopt e-commerce as their primary shopping channel. 
Here are five essential approaches to retail tech across categories in response to the current crisis:
1. Work from home capabilities
With over 210 countries affected by the coronavirus as of May 2020, several countries have encouraged or even enforced work from home (WFH) as the only viable option for business continuity. This requires a shift in work dynamics necessitating companies to become more flexible and open up communication lines across departments and customers. Retail organizations will have to adopt technology enablers and digitize their processes and workflow to bolster WFH capabilities.
2. Integrated inventory management 
Paranoia about supply shortage has customers adding multiple items to their cart at various stores, but this does not always lead to a purchase. This has led to uncertain stock demand, which causes fluctuations in the stock condition, making it extremely challenging to regulate and maintain inventory during this crisis. 
Retailers thus need to focus all their efforts on preparing for a flexible, streamlined, and digitally backed omnichannel retail strategy with an enterprise-wide centralized inventory management system if they want to stay profitable. With an integrated omnichannel approach, you can deliver a unified experience to your customers across channels by tracking, refreshing, and refilling inventory quickly. 
Read More: How a Smart Product Ordering System Helps Retailers and Wholesalers
3. Go digital!
Though the shift to digital in retail has always been in the cards, the pandemic is fast-tracking this move, allowing retailers no room for delays in adopting a digital-first approach. 
According to a survey held by YouGov in March 2020, 83% of internet users in Hong Kong and 85% of those in China said they avoided crowded public places. If the outbreak of COVID-19 worsens, 58% of US internet users said that they would avoid shopping centers and malls. If retailers do not prepare for these new purchasing behaviors, they will fall behind other competitors in the market. 
Read More: Ways to Leverage Smart IT Solutions for your Retail Business
4. Smart delivery
Delivery is quickly becoming the only option for most retailers. However, there are risks associated with it. While a shopper may be anxious about accepting a parcel in person, a driver or delivery person is also at the significant risk of coming in contact with an infected person, and he in turn might infect other customers. This situation makes it imperative to scale up a contactless delivery program. 
Retailers can use apps that allow them to track the driver's location in real-time and ensure that they are learning the routes and delivering packages to the right locations. It is extremely important to get started on this immediately to stay competitive. Leverage the educational capabilities of an app to help onboard new delivery drivers quickly. 
Retailers need to invest in:
Finding reliable logistics partners

Automating logistics and supply chains for real-time updates 

Finding innovative ways to meet the customers' expectations
5. Adopt "self-server" technology
PYMNTS.com reports that the projected value of the mPOS terminals market by 2024 is $55 billion.
Retailers need to focus their resources on implementing better hygiene measures and shelf replenishment than asking the staff to keep their scanners clean. Technological development is now allowing the shopper to scan and pack their items as they shop. This self-serve capability in the form of an app can be downloaded on to the personal devices of the customers. It allows them to shop for essential items and put them into their own bags and pay for them at a special counter before they leave. This results in less interaction with other customers or staff and less waiting time for payment. 
Read more: How Important is Technology in Retail: 4 Focus Areas
Advance Innovation in Retail Tech
The COVID-19 pandemic has disrupted the retail sector, altered consumer behavior, and brought in lasting changes to the retail landscape. But success depends on your response to the COVID-19 situation. On the bright side, it has forced many retailers to adopt innovation in retail tech. 
According to PYMNTS.com, "one hundred fifty million US consumers are expected to use in-store mobile payments by 2021." Retailers will adopt contactless technologies such as QR codes, mobile payments, and tap and go, and this revolution is happening as we speak. The time to strike is now. Give us a call and let's discuss how to get you started. 
Today's business ecosystem is heavily tech oriented, leaving retailers with little option but to keep track of the latest developments and co-opt it to their business. Technically laggard retailers are unable to seize the moment, and in the process, risk displeasing their customers and losing opportunities. Here are three tech trends every retailer needs to implement now, in their apps and other digital assets, to keep up with the times and take their business to new heights.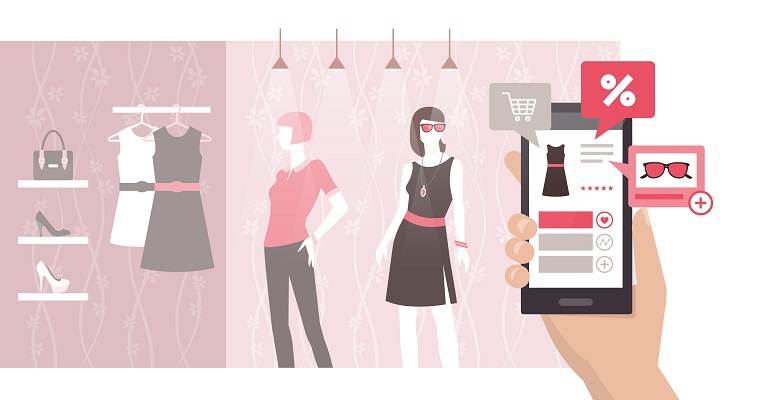 1. Offline Capabilities are a Basic Requirement for Apps
While Internet connectivity has grown leap and bounds, and most shoppers now have smart phones, it is still not given everyone will be online all the time. Many areas still experience poor connectivity or slow speeds. Also, while many establishments and even public places offer free wi-fi, and packet data is now cheap, it is not necessary all shoppers can, or will want to remain connected all the time.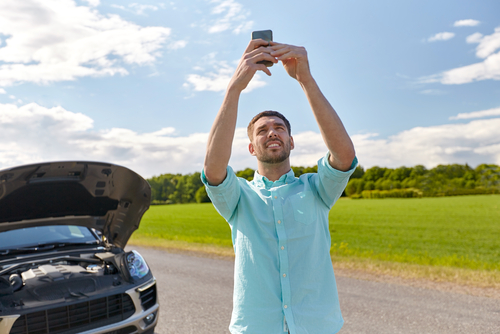 Marketers who design their apps assuming full-time internet connectivity shoot themselves in the foot. Deploying apps that do not work, or refuse to store the entered data unless connected, is a sure shot way of annoying and driving away users. The best apps work online, syncing and updating data to the cloud based servers seamlessly in the background, whenever a connection is established. For marketers, it translates to the ability to access customer details in the field and being able to upload information to the CRM or any other enterprise suite, at any point of time, from any location, without having to wait for an internet connection.
In any case, technology has developed to the extent it is no longer a matter of simple online-offline switch. One technology which has attracted a tremendous interest of late is beacons. Beacons, powered by Bluetooth Low Energy technology are now in widespread use in malls and retail establishments, and beacon powered apps issue notifications and other vital information to customers within range. A big success case of this technology is at London bus stops, to notify the waiting commuters about bus arrivals and schedules. Likewise, many movie theatres have successfully deployed the technology to beef up indoor mobile marketing to theater goers and deliver a better experience to them.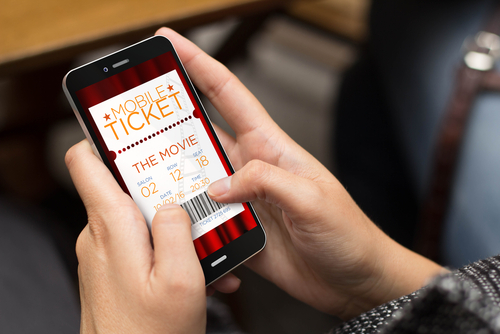 Retailers would do well to leverage beacon and geolocation capabilities, and launch location and time sensitive discounts and offers, attuned to changes in weather, cultural, political and other events. Marketers could take inspiration from the success of the Pokemon GO app, which is based on heavy use of beacon and geolocation technology. The Pokemon Go spirit of urgency and playfulness syncs well with today's customer sentiments.
2. The Fusion of Social and Dynamic Feedback Delivers Rich Rewards
Social commerce is a rage now, but the potential for big disruptions still exist. At one pane, social commerce channels are in a state of continuous churn, with different channels becoming popular and obsolete among customers. At another pane, more ways emerge for consumers to interact with brands, and give feedback. Facebook's Live and "Buy Now" button represents the evolving paradigm of the social space, making it possible for brands to reach consumers in new ways, and for customers to make purchases without leaving the social platform. Mintel, a market research firm, estimates 59% of consumers prefer being able to contact consumer service through an instant messenger.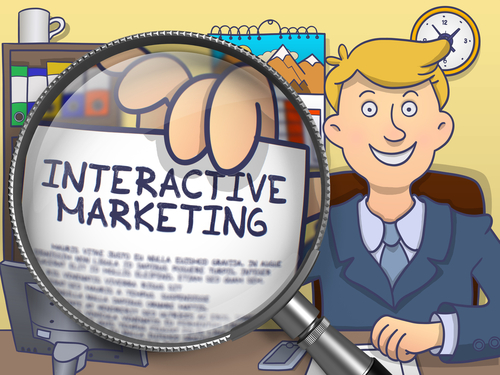 Smart marketers approach social channels not as additional avenues to advertise or promote their wares, but as avenues to gain sound and legitimate feedback. They also make it a point to respond to such feedback, and more importantly, act on it.
An application allowing customers to give feedback is a necessity in today's business environment. Marketers would also do well to integrate the option of giving feedback to all customer facing apps, especially e-commerce e apps, and populate such feedback to different social media channels. An important consideration often overlooked is providing the opportunity to give feedback at any point of time, not just at a specific instance.
At another level, marketers would do well to deploy social listening tools to understand what is being said about the brand by customers. The most honest feedback is often what is said to friends and acquaintances, in informal settings, at different time spans, when customers start using the product or have experienced the service.
With 2017 tipped to be the year people start to speak to brands as easily and informally as they would with their friends, the stakes of capturing feedback and acting on it is at an all-time high.
3. Gamification holds the potential to deliver big efficiency improvements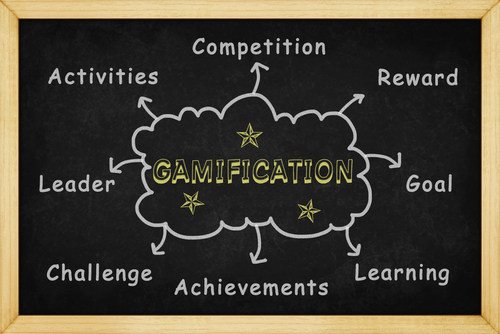 While technology offers a world of possibilities, it is of little use to implement it if the employees do not use it. The key to success is not just in deploying the latest technology, but ensuring the rank and file use it, and this requires employee engagement. A recent Gallup poll estimates engaged employees to deliver 47% better performance compared to others. However, less than 50% of executives know how to improve it.
Gamification offers the solution. With mobile apps soaring in popularity, and more and more users accessing social media platforms through their mobile devices, gamification becomes a natural fit to boost engagement. Gamification also promotes collaboration, goal achievement, goal achieving, sense of community and comradeship, onboarding, and several other desirable behaviors.
Enterprises seeking to drive employee engagement deploy business-oriented games in employee facing apps, helping users learn new skills, new behaviors, and new ways of solving problems. Backed up by a system of rewards and achievements, and consistent positive feedback, such gamification techniques increase motivation as well.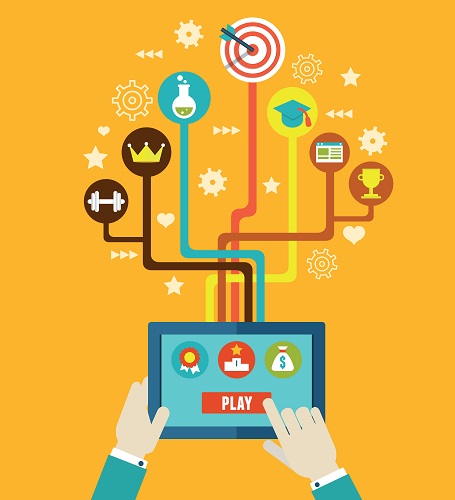 Use cases for gamification in retail sales and marketing abound. For instance, a system of rewards and recognition of achievements in the internal employee apps encourage employees to help customers, boosting customer support to a great extent. Gamification strategies to enhance collaboration among salespersons boost information sharing, leading to better sales and erosion of data silos for analytics. The possibilities are endless.
The application of the above strategies boosts customer engagement and loyalty, which in turn increases sales volumes, with better ROI for the marketing dollar. It requires mobile apps to leverage such latest tech trends and deliver actionable benefits for the customer. The need of the hour is different apps for different stakeholders and different functions. The mobile app for the customer not just identifies and recommends products, but also suggests other products which may be of interest to the customer, facilitating cross-selling. Apps for shop floor managers keep track of inventory and sales, apps for salespersons offer provision to track tickets and update issues, analytic apps to make exploit customer trends, and more. However, the extent to which the app delivers results for the enterprise depends on solid design customized for the enterprise, and the extent to which the apps co-opt industry best practices in vogue.