According to a study by Autism Speak and the CDC, 1 in 59 children in the U.S has autism. While children and adults with autism have verbal, behavioral, and social skills challenges, they also have unique identities and preferences like anyone else. Some people with autism who are minimally verbal or non-verbal use iPad and voice apps to speak for them. Also, they use iPads as an educational tool every day. Tech like the iPad has led both parents and the autism support team to embrace virtual reality. Today, more and more counselors, therapists, teachers, and parents are leveraging Virtual Reality as a therapy tool to help autistic people to communicate and connect with the world around them better. For example, the Center for BrainHealth and the Child Study Center at Yale University's School of Medicine used VR to help young adults with autism achieve economic and social independence.
Additionally, the technology is helping non-autistic people clear some misconceptions about autism and understand the reality of living with the condition.
While VR has been gaining attention recently, it was used for therapy as early as 1996. The studies in the 90s were promising, but VR was expensive, and headsets were bulky and uncomfortable, which was a major hurdle for people with sensory disorders. All these issues prevented VR therapies from becoming a viable option for people with autism.
Today, VR technology is not just cheap and accessible. The VR headsets are lighter and more comfortable too. So, researchers are studying the potential of Virtual Reality as a treatment tool for autism more than ever before.
Read more: How Virtual Reality Improves the Standards of Medical Education and Training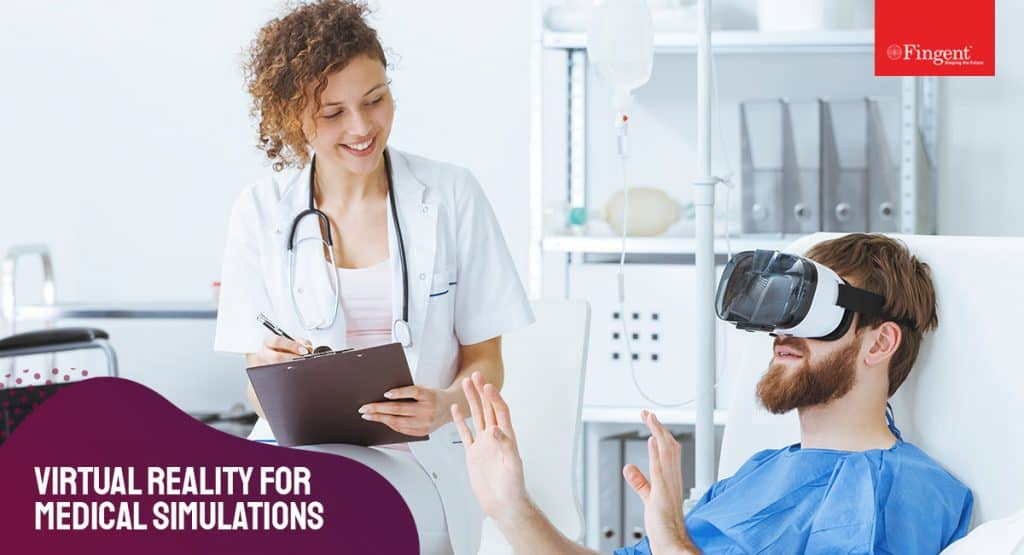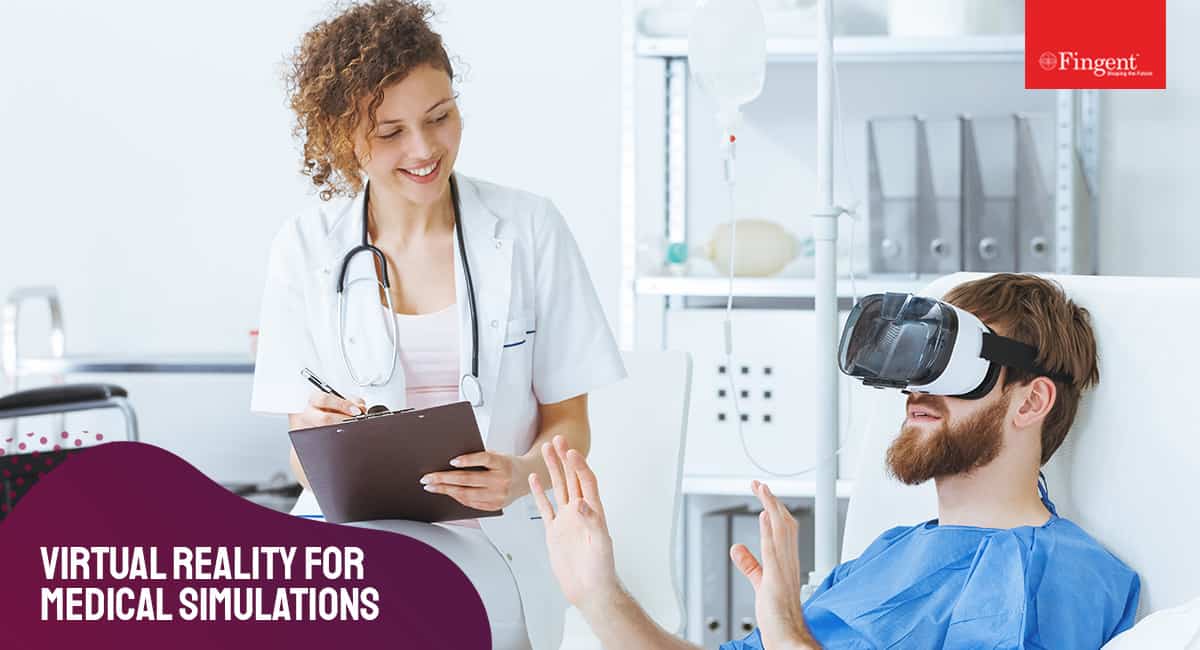 Uses of VR in Autism Care
1. VR Apps
At the University of Haifa, researchers have created a VR app that trains kids to cross a road safely. This app simulates what it would be like to cross the road with cars and traffic lights. The interesting part of the app is that it allows kids to practice crossing the street without the real-world consequence of being hit by a car. Kids can practice each step as long they need and reduce the risk while learning a new skill.
Floreo is a VR learning and social skills app that therapists, parents, schools can use and support staff to help kids with autism. This app helps children learn social skills like reciprocity and planning for unexpected situations through social stories. It also helps them detach emotionally with interactive virtual sensory tools. The app can be installed on a smartphone or tablet with a Google Cardboard headset. It comes with a good data capture system making it easier to track individual goals.
Read more: Learn how Fingent helped a leading education organization innovate campus visits to increase the number of enrollments from underprivileged areas of the state.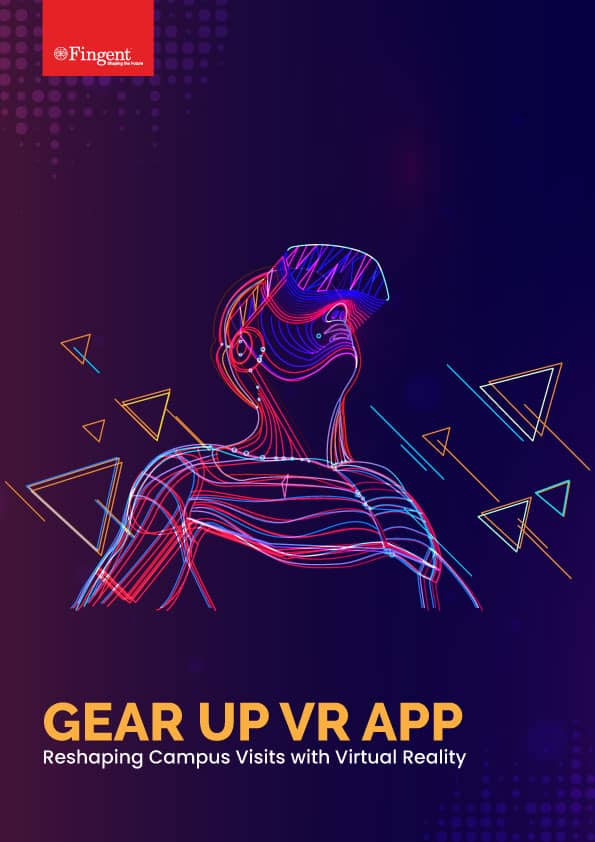 2. VR Games
Teachers recommend that parents play games with autistic kids to help them learn to mimic skills like sharing and back and forth communication. Generally, autistic people can find it difficult to make eye contact or have a two-way conversation between people. This struggle can unintentionally push others away. VR games such as Playground, Astropolis, and non-VR software such as SketchUp use the VR motivator as both play and learning opportunities.
Astropolis puts players in a spaceship to fly, using resources to ensure space colonies are happy and functioning. Players can collect and manage the resources and defend the colony as well.
Maritime Defender is yet another mini-game they can practice letting pilots through a wormhole or not allowing them to pass through. This helps with decision-making and control-based skills.
Stellar Prospector and Starjack improve perception and thinking, and autistic people are encouraged to play this game.
Sketchup, a 3D architectural and designing software, helps draft objects and structures. It gives autistic kids and adults a creative outlet not found in any school setting.
Other VR games such as Vivecraft, Tilt Brush, and Medium also help build things in 3-D and 360-degrees without the real-world challenges like running out of supplies or messing up, or having to start fresh. These games do not get autistic people direct jobs in coding, architecture, art, and design, but ignite their passion and encourage them to pursue a career in those fields.
3. Tackling Phobias
Virtual reality can tackle phobias in autistic kids, such as fear of classrooms, balloons, animals, and public transport. Cognitive Behavioural Therapy(CBT), along with visualization and imagination, can combat the effects of these phobias.
Using VR, participants enter a "Blue Room" and navigate through a 360-degrees video projection of a scene usually accompanied by audio that replicates the object or experience they fear. Here the participants do not have to wear goggles as the therapist manipulates the scene using iPad controls. Also, the therapist uses CBT techniques to calm the participants when exposed to their phobias.
Read more: Top AR & VR Trends to Transform Ecommerce in 2022!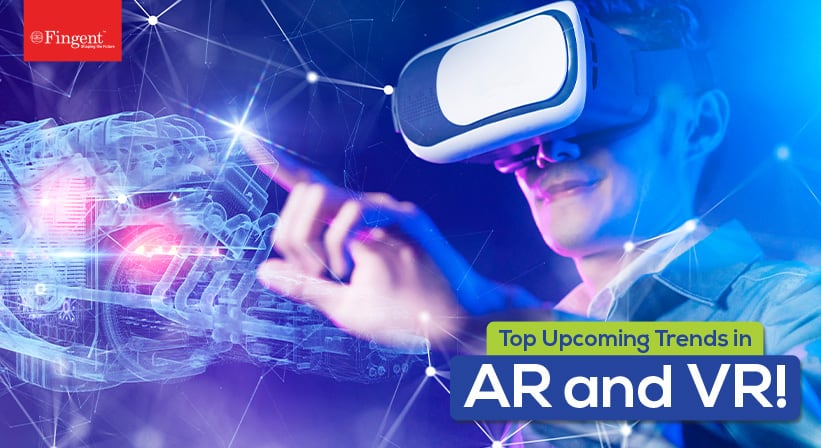 Conclusion
The VR technology enables therapists, medical professionals, and parents to leverage it to help people with autism learn differently and improve their communication skills.
At Fingent, we have the expertise to create apps, games, and software that can help autistic people connect and communicate with people around them. For more information, reach out to our team.
How Various Industries are Leveraging AR, VR, and MR Today?
Augmented Reality (AR), Virtual Reality(VR), and Mixed Reality (MR) may sound the same to many of us. But do you know that each one is different? AR, VR, and MR are different tech concepts with characteristics that differentiate each from one another.
Here's what you need to know about each of the technologies, along with a few examples.
Augmented Reality
Augmented Reality uses computer vision along with mapping and depth tracking to show the appropriate content to the user. This functionality allows the cameras to collect, send and process the data to show the appropriate content to the user.
AR is designed for unrestricted movement while projecting images or other objects that you are looking at and enhances the user's physical environment with contextually relevant digital content in real-time. A user can experience Augmented Reality with a smartphone or special hardware.
Watch Video: Augmented Reality in Education Transforms Learning Experience
Some of the interesting real-world examples of AR
1. AR in Gaming
Games like "Pokemon Go" project a Pokemon on your screen, on top of whatever your mobile camera focuses on. Augmented Reality has beautifully combined the real world with the favorite Pokemon characters.
2. AR in Medical Training
Augmented Reality is finding its virtue in medical training today. For example, students at the Cleveland Clinic, Case Western Reserve University are learning human anatomy using AR headsets or glasses. AR allows them to examine the human body without the need for dissecting cadavers or watching live operations.
Read more: How Augmented Reality in Healthcare is set to Transform the Industry in Future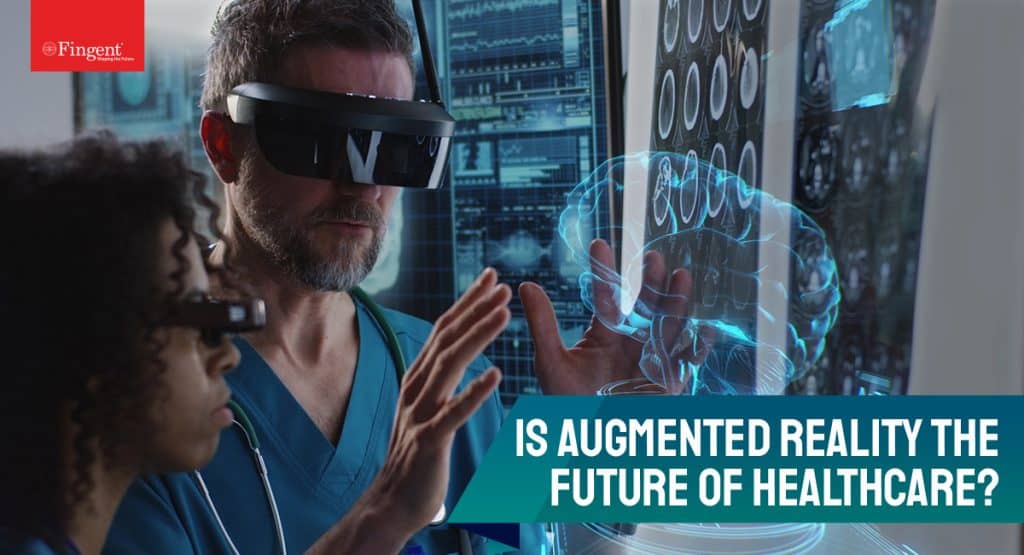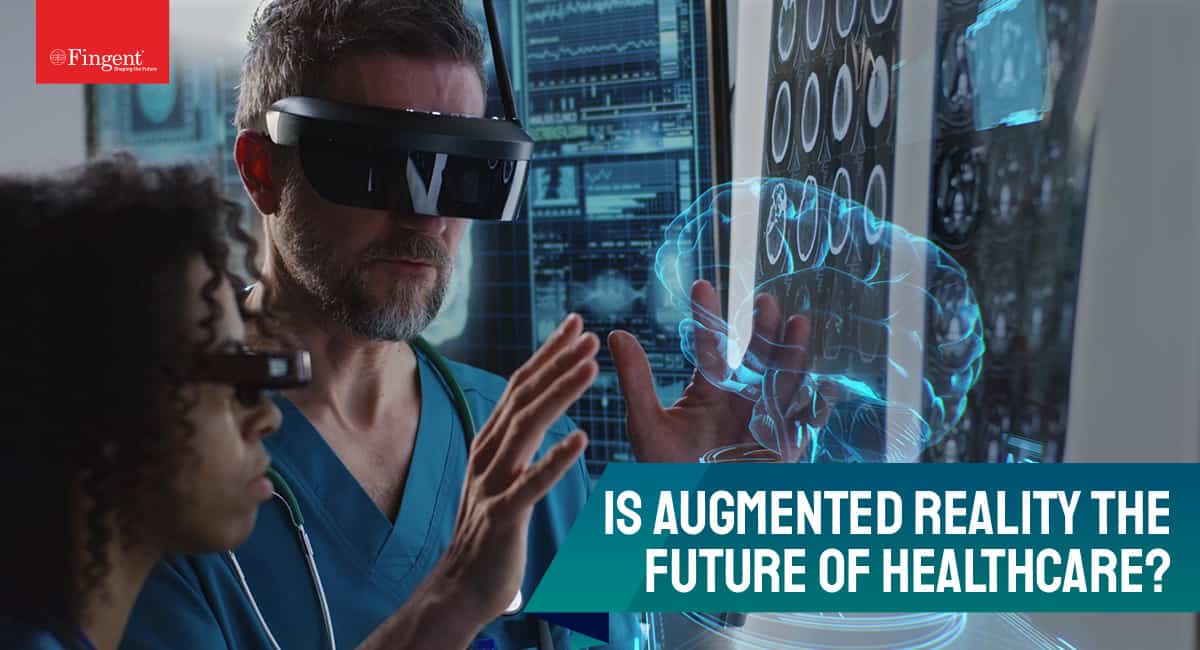 3. AR in Retail
The retail sector also has been taking advantage of AR to help customers have a more enjoyable and interactive shopping experience. For example, Harley Davidson has developed a unique mobile app for its customers that allows them to view a motorcycle in-store using AR and customize it by adding accessories, changing paint jobs, etc.
IKEA, the leading retail conglomerate, has rolled out AR-powered retail apps that allow customers to "try on" clothing remotely before buying them online.
Read more: How Top Brands Embrace Augmented Reality to Offer Immersive Customer Experiences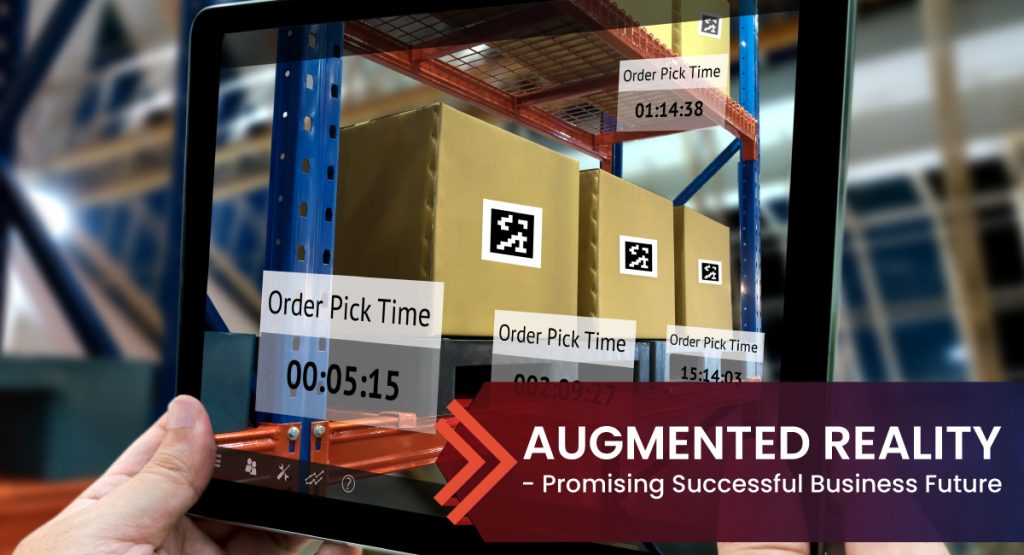 4. AR in Manufacturing
Augmented Reality enables the manufacturing industry to gain a competitive edge by helping companies improve quality and productivity. Workers can get assistance from AR gadgets to save time, reduce errors and increase efficiency. Some of the world's biggest brands like Boeing and General Electric are already using AR in their manufacturing processes.
Using AR glasses allows Boeing's technicians to easily view the wiring renderings in the aircraft fuselage without external distractions.
Augmented Reality enables GE mechanics to be more productive as the technology offers them step-by-step instructions and visuals directly within their line of sight. They also get alerts in real-time through AR smart glasses so that they can inspect every step before moving on.
Read more: How Augmented Reality Simplifies Equipment Maintenance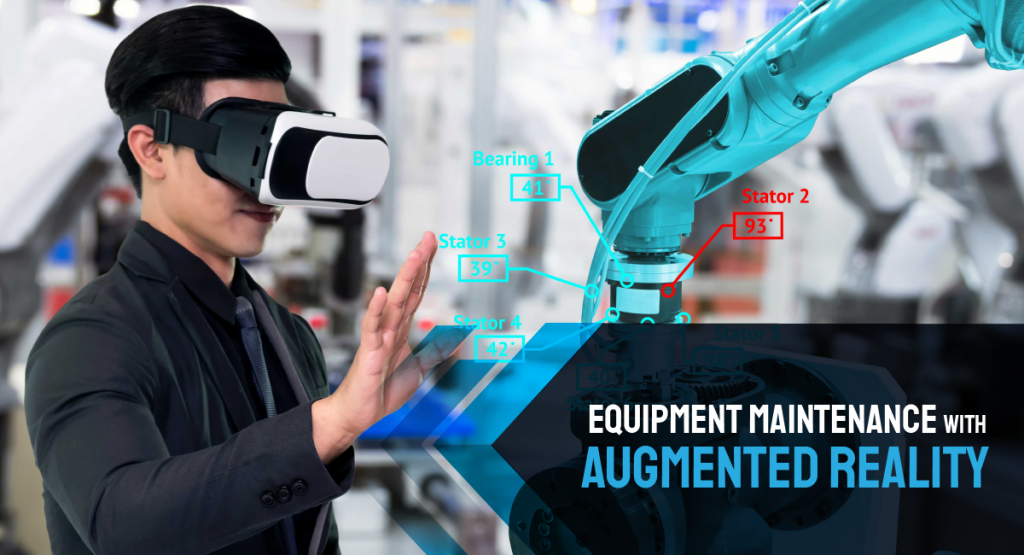 Virtual Reality 
Virtual Reality Environments (VREs) allow users to experience real-life scenarios via simulated counterparts and gain practical knowledge that would otherwise be difficult to comprehend in a real environment.
As the main focus of Virtual Reality is on simulating the vision, you will have to wear a VR headset such as Oculus Quest or HTC Vive Cosmos in front of your eyes that eliminates any interaction with the natural world (avoids distractions). Typically, two autofocus lenses are placed between the screen and the user's eyes. The lenses adjust based on the individual eye movement and positioning. To render the visuals on the screen, you can use an HDMI cable connected to the PC or mobile phone.
Virtual Reality uses speakers, goggles, and even handheld wearables to simulate a real-world experience. You can also employ visual, audio, and touch simulation to create a more immersive reality.
A few real-life applications of VR
1. VR in Education
Virtual Reality can make learning more engaging and immersive. In addition to schools and universities, virtual experiences can help businesses train their staff. Currently, Unimersiv is offering VR educational content for institutions and companies.
Case Study: Using 360-degree VR simulations, the University of North Carolina offers an immersive campus touring experience to aspiring students. Download now! 
2. VR in Real Estate
For years, real estate agents have used photos and graphic designs to showcase properties to prospective buyers. Today, Virtual Reality has transformed real estate property tours, making them more personalized, immersive, and close to reality. Being an immersive technology, VR enables potential buyers to experience a 3D walkthrough and understand better what each property has to offer even before scheduling a physical site visit.
For example, Sotheby's, one of the world's leading luxury realty brands, offers Virtual Reality home tours and videos to its clients. Potential buyers can view properties and spaces from the comfort of their homes using a web browser, or a smartphone, PC, laptop, or through a wearable headset.
Read more:How Virtual Reality can Transform Your Real Estate Business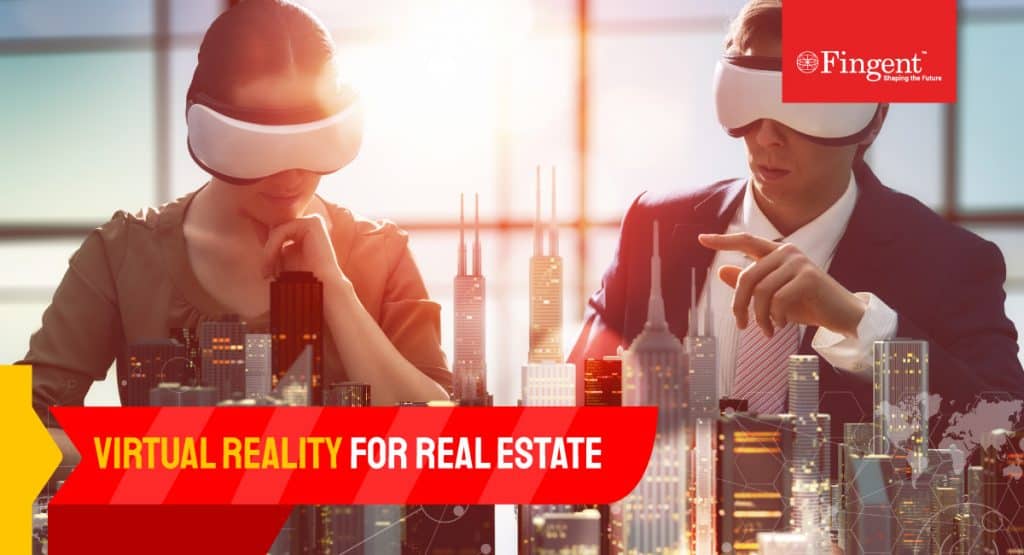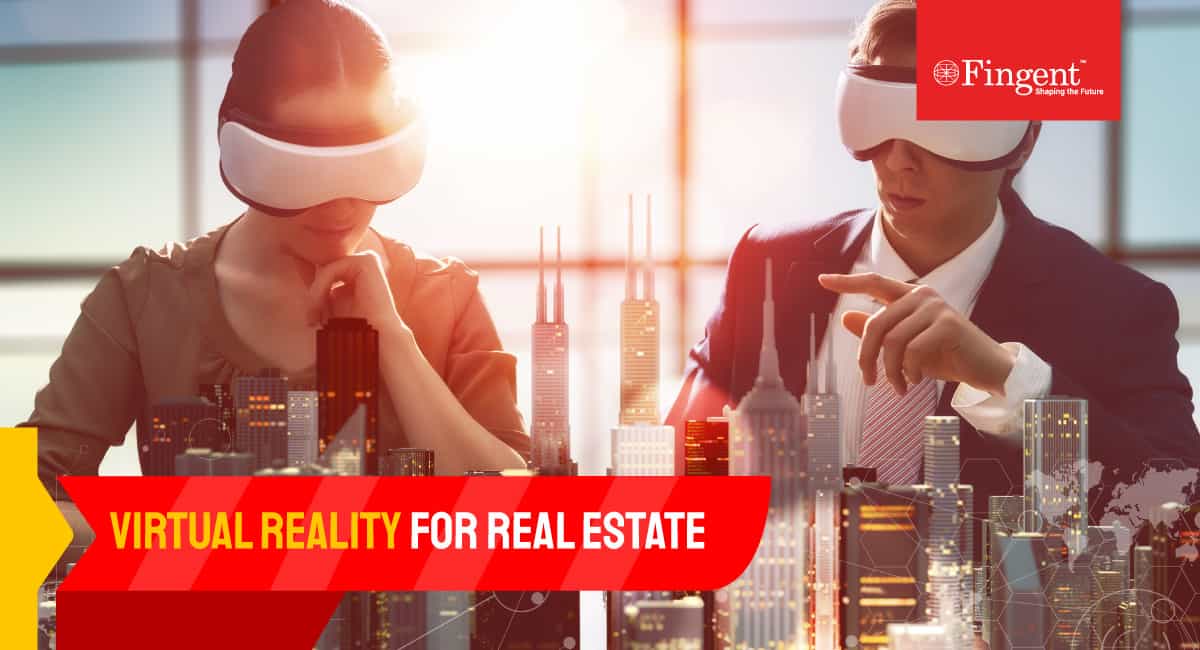 3. VR in Marketing
VR is helping businesses reach out to their audiences by launching immersive and engaging marketing campaigns. With the COVID-19 pandemic compelling people to shop online and companies to transform digitally, Virtual Reality is gaining more popularity as it is helping people get a feel for products without leaving their homes.
For example, IKEA has introduced a VR app that enables users to experience kitchen remodeling. Using the VR Kitchen app, you can explore the virtual kitchen and interact with the objects using a VR headset.
4. VR in Healthcare
Virtual Reality helps doctors understand their patients' needs better as it provides an in-depth look into human anatomy. Today, VR is extensively used in surgical training.
An educational project conducted by the University of New England (UNE) successfully used VR to teach empathy to medical and health profession students. The project used a VR tool called "Alfred Lab app" – to teach students about macular degeneration and hearing loss from a 74-year-old African American man's perspective. Realizing an aged and ailing patient's thoughts and concerns enables the residents to develop empathy towards such patients.
Read more: How Virtual Reality Improves the Standard of Medical Education and Training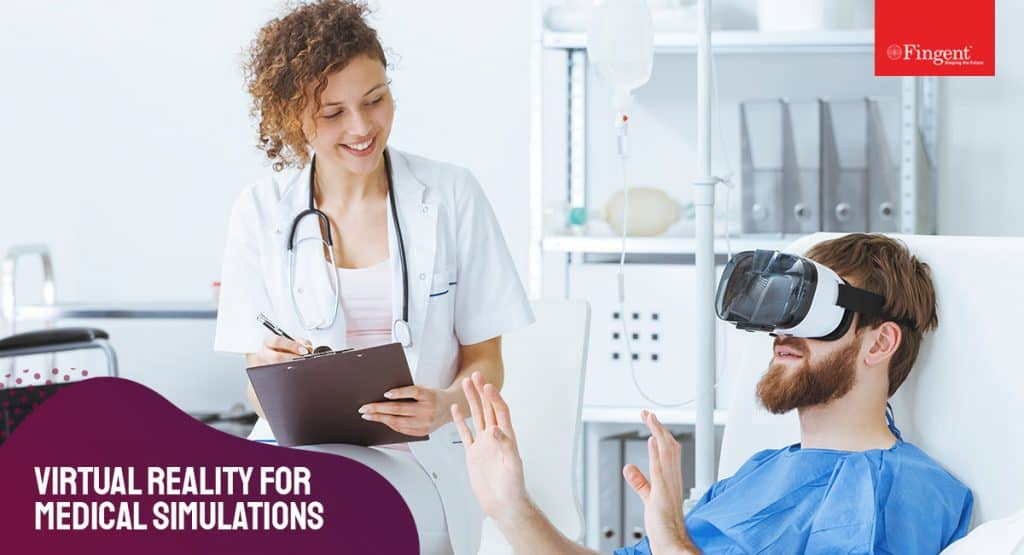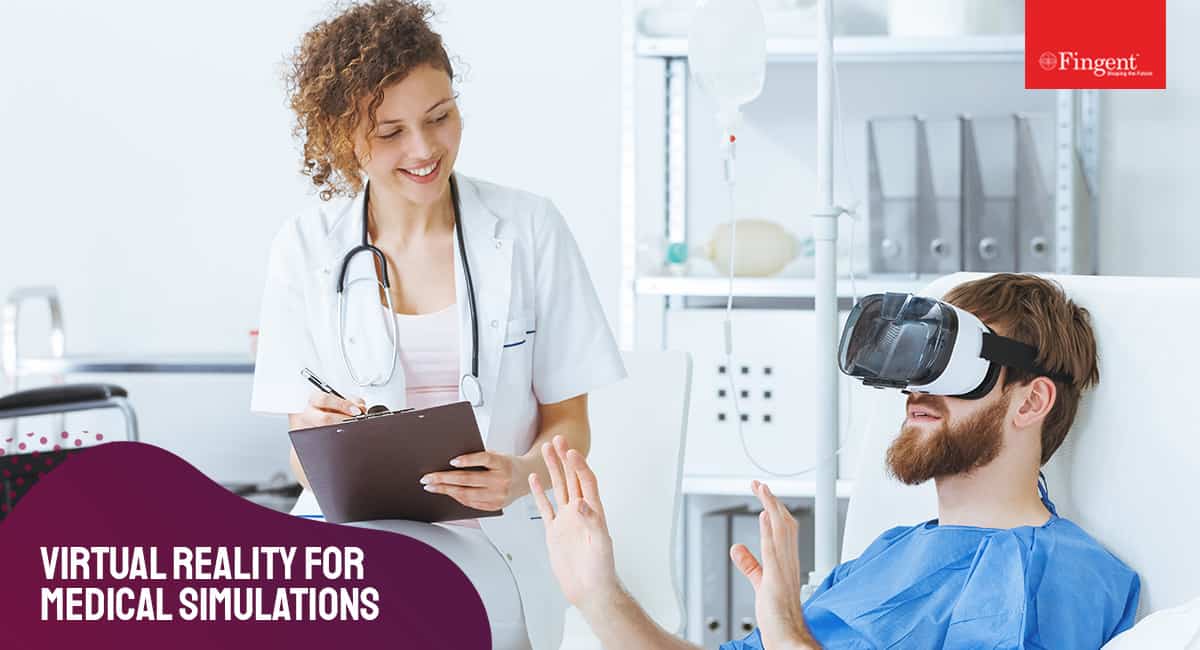 5. VR in Travel and Hospitality
The travel industry is facing the hardest time ever in its history. However, vaccination rollouts on a global scale and international travel relaxations now give a fillip to travel, tourism, and hospitality. An early adopter of digitalization, the travel industry has already forayed into Virtual Reality. Travel businesses attract tourists and even promote holiday destinations through virtual staging and tours. Virtual Reality also allows people to explore the world virtually, especially those who cannot afford to travel.
Google StreetView is one of the best examples of how VR is being used in the travel industry. In addition to viewing panoramic images on a computer, it allows users to enable Google Cardboard mode for a Virtual Reality experience.
Mixed Reality
Mixed Reality, sometimes known as hybrid reality, combines the elements of both AR as well as VR. However, here the virtual content is not only overlaid on the actual environment but is fixed to and interacts with that environment. In simple terms, Mixed Reality lets you see virtual objects just like Augmented Reality, but these objects are capable of interacting with the real world. In simple words, Mixed Reality is more like immersive and interactive Augmented Reality.
MR is still in its nascent stages and may take time to create an impact like the other two technologies. One of the most remarkable Mixed Reality apparatuses is Microsoft's HoloLens.
Opportunities provided by Mixed Reality
1. MR in Education
Mixed Reality allows students to see both the real world as well as the holograms. MR offers an immersive learning environment enabling students to understand better.
Case Study: Find how Fingent developed a unique Mixed Reality application for a leading university that enables users to identify people using facial recognition. Download Now!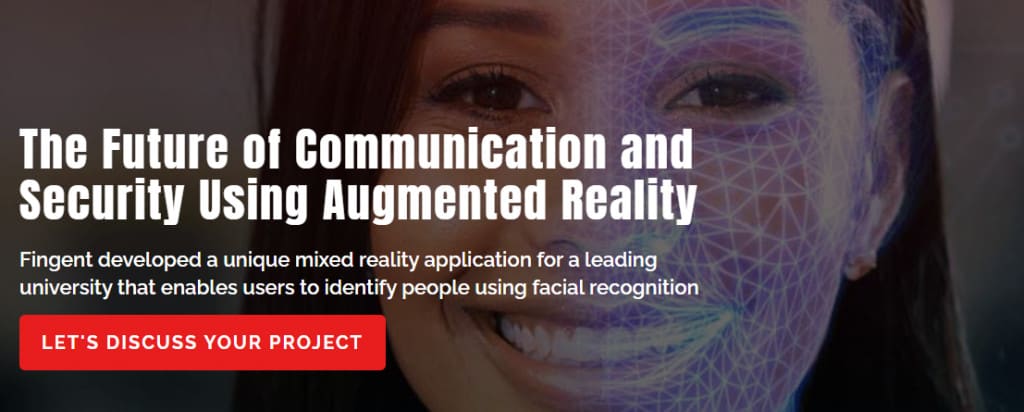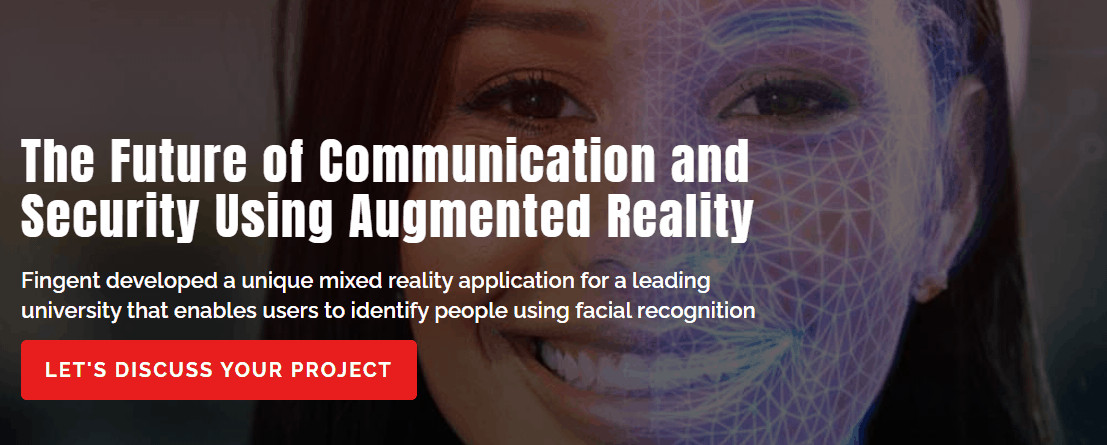 2. MR in Manufacturing
Mixed Reality provides workers with real-time assistance, thereby facilitating manufacturing processes. The technology allows workers to see holographic instructions, so they know what to do. This minimizes human errors and improves quality significantly. Mixed Reality is also helpful for repairs and maintenance, especially in industries that require precision and expertise.
For example, Renault Trucks integrates Mixed Reality into its manufacturing process for enhancing engine quality control at one of its factories.
The blurring line between physical and virtual
While Virtual Reality takes you to the virtual world from wherever you are, Augmented Reality adds to the reality by projecting information on top of what you see. Mixed Reality combines both AR and VR. All these technologies, though powerful, are yet to make their mark with consumers. That said, they can completely change the way we use computing devices, gadgets, and technology in the future.
Are you thinking about delivering immersive virtual experiences to your customers that can overtake physical encounters? Talk to our reality tech experts today.
5G and the World of Work – An Overview
COVID-19 to act as a Catalyst
Did you realize? The working world is evolving, forcing organizations to think and act differently. Nothing happens without a trigger. In most cases, these triggers are trends.
What are these trends? Globalization, Mobility, Changing Demographics, and Technology are a few to mention.
If we focus on Technology alone; Big Data, Collaboration Tools, Wearable Devices, IoT, Cloud Computing, and 5G are some of the recent trends. This blog will take you through how 5G is enabling organizations to Reimagine and Rethink the way they work and how 5G is solving a lot of tech headaches. 
It was already predicted that an economic recession will spur investments in technology. The owners and CEOs will need to find alternate ways to increase efficiency, drive revenue, and meet customer needs. Remote work is one such measure companies are adopting to make it work. As firms worldwide embrace remote work in the wake of COVID-19, we expect remote working culture to be the next trend.
Remote Work: Story so far & Roadblocks
In fact, remote work culture was one of the most defining tech trends of the past decade. The report by GetApp found that remote work expanded by nearly 400%. Quoting the report "The rise of remote work during the last decade has been driven by the proliferation of powerful mobile devices, ultra-fast internet connections, and the pervasiveness of cloud-based storage and SaaS solutions." 
With all the above-said factors which enhanced the adoption and acceptance of remote work culture, companies also faced a lot of tech headaches in implementing it properly. The shoddy WiFi network will lead to the slowdown of internet speed, digital distractions, inefficient communication, poor video calls, heavy buffering, etc. Besides, in-person sociability or daily face to face interaction is a major factor that boosts employee productivity. 
5G to the Rescue
To accelerate business capabilities, 5G is addressing the fundamental needs such as: 
Connecting more devices faster than it is now

Reduce the lag time between devices

Enabling the bulk volume of data transmission from a large number of devices with better responsiveness 

Higher bandwidth & lower latency
The above concerns can be addressed once 5G is implemented. Thus, 5G is going to reinvent the way people are working from home and the above factors enable 5G to host new business applications.  
The current internet revolution makes it possible to work remotely without many disruptions, but 5G will enable VIRTUAL WORKING. 
Let us look at the changes it will bring to different work functions:
5G will augment changes in remote work, virtual meetings, hiring, training, or other work functions.
According to the Consumer Technology Association, once complete, 5G will be 100 times faster and 5 times more responsive than today's networks. Download speed of 20 gigabits-per-second means 5G will enable more specialized tasks at the workplace like: 
Hold remote meetings in virtual spaces, remote trouble shootings,

remote business meetings

, thus saving the operational cost

Interactive digital whiteboards – 5G enables transmitting a lot of data in a very fast and responsive way and thus digital displays will be able to interact with mobile devices, applications, and cameras.

Virtual and augmented reality – With 5G, it will provide more immersive & interactive content experience, to make it as fully-realized collaborative technology.

5G will enhance highly data-intensive services Multiperson video conferencing.

5G will empower IoT by allowing real-time collaboration between employees and things

Real-time cloud processing will be easier with 5G as the speed and processing capabilities increase. It will boost productivity. How 5G Will Boost Enterprise Investment In Cloud
Read more: How 5G Will Boost Enterprise Investment In Cloud
Impact on Video Conferences
It seems that the combination of 5G and increased remote work will lead to more video conferences. This may be a piece of welcome news to people who have suffered through meetings, whether it was due to video freezing up, or forgetting to put the mute button on before making an awkward comment. 5G is all set to eliminate these deficiencies. Let's see how: 
Speed: As mentioned above, 5G will be 100 times faster and five times more responsive than today's networks. The increase in speed can improve streaming speed, download speed, video calls, and conferences with much more ease. More devices can work much more quickly and simultaneously with 5G.
Bandwidth: The increased bandwidth, which is approximately allowing for 1,000 devices per meter on a connection will boost the network speed and fewer dropped connections. 5G bandwidths are projected to be 10 times higher than 4G LTE. 
Video Quality: Better speed and bandwidth can facilitate calls in HD and 3D without lag, latency and other interruptions
Mobility: Mobility is one of the underrated advantages of 5G,  one can easily connect with their partners, stakeholders, and colleagues via video, anytime, and anywhere. This is possible because 5G relies on higher frequency radio bands. The frequency of 5G ranges from 30GHz to 300GHz while 4G operates at 6GHz. It is a massive improvement. 
Impact on AR and VR
5G can improve virtual meetings with the help of Virtual Reality and Augmented Reality. With 5G remote meetings could be held in virtual spaces. What would this look like? Each participant could be at home but feel like they are sitting around a table with the other participants, thus making use of VR technology.  Also, new capabilities like digital whiteboards would also be available.
AR augments elements and other things in the real-world environment, whereas the task of VR is to immerse users fully in a virtual environment. The objective here is to manipulate and trick the minds of employees to feel and enjoy the immersive experiences. Although VR & AR is in use now with 4G, it hasn't attained it's full potential yet.  AR and VR  solely rely on network connectivity. Any disturbance in the connectivity will result in an unsatisfactory and unpleasant customer experience. By offering rich levels of computing power, 5G can take it to the next level. 
For example, the NBA has tried weekly broadcasts in virtual reality (VR). It was providing viewers with a chance to see the action from the best seats anywhere in the house. However, due to blurred pictures being reported, the VR broadcast was turned down. But with 5G this problem can be solved. 
Improved VR Training with 5G
The limitation of 4G when it comes to the application in VR is already proven. With 5G and it's better bandwidth and speed, VR training will be much smoother and effective. 5G will help unlock the full potential of VR by causing a 10X decrease in latency. In VR, users will lose interest when the latency is over 20 ms. 5G guarantees a latency of sub-5 or sub-2 ms latency, which will provide an amazing user experience. As VR is all about immersion – feeling like you are in the virtual environment – this is incredibly important. For VR head-mounted displays (HMDS), currently, it requires a powerful PC to run them, which limits the application and enjoyment of VR to a certain location. Implementing 5G will push the power consumption, storage, and processing power away from the PC and will push into the edge cloud. 
Read more: Virtual Reality: The Revolutionary Force
Improved AR Training with 5G
AR is highly data-intensive –  even a minute of AR will consume 33 times more traffic than one minute of a 480p video, so you can see the impact 5G is going to have on AR. One peculiar thing about AR is that it expands on human potential, allowing people and machines to function better together in a collaboration that what they both could do alone. AR superimposes digital information, enhancing the real world we see, offers additional information that improves the comprehension. 
Imagine the conceptualized design of a product you are going to build printed in a piece of paper, and imagine you are seeing that product right in front of you, appreciating all the specifics, and realizing what it would look like in real life, this is the difference between AR training and traditional training. AR aids point-of-need visual learning in real-time. AR training organizations can enhance the experience of training around the existing data and information. 
Organizations can train their employees and partners more effectively using AR. AR provides a highly visual and interactive format that is far better than normal text and video approaches. For example, imagine a SAAS platform or an Office Collaboration Software that enables employees to scan the product and receive direct training in a highly immersive experience. This will further increase productivity, reduce the time, and provide better flexibility. 
Read more: How Top Brands Embrace Augmented Reality for Immersive Customer Experiences
Other ways in which day-to-day work will differ with 5G
Remote work was made feasible by high-speed broadband internet, video conferencing, and other technologies, thanks to the increase in communication speed. Now, the next challenge is simulating the collaboration and co-worker interactions of the traditional workplace. That's where holographic calls come into the picture. It is possible through remote meetings that could be held in virtual spaces with the help of 5G. The holographic calls show us a 3D projection with the help of 5G. This is one such example of how day-to-day work will be different from 5G.
A holographic call allows companies to organize meetings in a shared holographic workspace. Participants can share the content, both 3D and 2D within this workspace. It will be visible to all other colleagues or clients attending the meeting.
It is also possible for anyone to interact with each other differently, like in the real world. Suppose, If a person decides to roam around the workspace, which is shared, their avatar, the disembodied version of their head and shoulders will move as well. Such movements are visible to everyone except the same person.
For digital whiteboards, 5G can further enhance connecting a large number of  IoT devices from movement sensors to smart printers to usher the workspace environment to go digital. 
Real-world example
Volvo Car is using HoloLens to demonstrate the extensive safety features of their cars to clients. The technology helps educate clients, close sales, and ultimately places the emphasis on safety, the key element of Volvo's brand. 
Read More: 5G Network Vehicle Safety and Security
Security and other concerns for 5G
Even though 5G offers huge potential for businesses around the world, it seems the technology is much more complex when it comes to security concerns. 
5G will enhance location tracking and personal data collection. Since 5G signals are short-range, it requires more cell towers covering a much smaller area. It means they know your exact location which is a piece of sensitive information. 

As per a research study by Purdue University & the University of Iowa, 5G inherits many security policies and subprotocols from its predecessors, which are more error-prone and thus raise privacy and other security concerns.
To summarize, 5G is enabling us to work in new ways while keeping us more engaged and enhancing productivity. The role of technology is shifting from being a luxury to a necessity by acting as a central nervous system for the organization, and 5G is one among them. Thus, the world of work is changing rapidly and the organizations have to adapt. Is your organization ready for the 5G revolution? Get in touch with our experts today and know how your company can embrace the benefits of 5G.