The Emerging Trends Impacting Mobile Application Development Platform Market

It's boom time for mobile apps, thanks to the proliferation of smartphones, and the consequent mobile-first approach. Enterprises are rolling out apps by the dozens, not just to offer cutting-edge solutions to their customers, but also to manage their internal operational and business processes fluently.
However, amidst the din, the growth and trajectory of the mobile app development platform are influenced by several extraneous factors. Here are the top emerging trends shaping mobile application development for the next four years.
BYOD and BYOA Fuels Enterprise App Development
While "Bring your own devices" (BYOD) is already well entrenched for a few years now, employers are now rolling out "Bring your own access" (BYOA) as the next evolutionary step.  BYOA is essentially wireless remote access to a company's network, for home workers and executives on the move.  The twin forces of BYOD and BYOA is creating a big surge in demand for enterprise application development services, as enterprises seek to offer employees access to the specific functionality and resources they require through apps.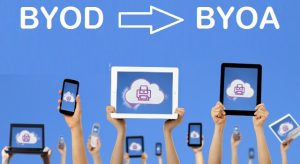 By 2017, more than 50% of enterprises  are expected to roll-out a minimum of ten mobile enterprise applications. Tools such as AngularJS, PhoneGap, Ionic, Sencha Touch, Cordova and others facilitate agile hybrid app development projects.
App Development to become Increasingly Open Source and Collaborative
"Open source" and "collaboration" are the in-thing in the app development ecosystem. Setting the trend, Swift, Apple's open-source programming language, leapfrogged Objective-C both in popularity and usage, on the TIOBE index, in January 2016. About 76% of Hadoop users plan to use the tool more extensively in 2017, and only 3% plan to decrease its use.
But what is shaking the mobile app development market, even more, is the emergence of DevOps, a spin-off from the time-tested agile and lean methodologies. DevOps, derived from "development" and "operations" is an establishment of a cross-disciplinary community, involving developers, tech users, and other stakeholders of the software under development. The aim is to ensure open communication and collaboration among the various stakeholders, to build, evolve, and operate rapidly-changing resilient systems, at scale. DevOps especially automates application testing and deployment processes, reducing errors and speeding up the process considerably.
About 39% of global software development firms have already implemented DevOps technology to establish a collaborative app development environment.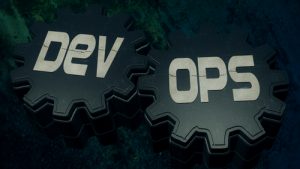 A manifestation of how an increasingly collaborative development process can improve apps lies in UX development. UX or user experience becomes more important than ever before and is now a big parameter for measuring the success of a mobile application. App developers are now co-opting expert graphic artists, illustrators and animators to make their apps more visually appealing and user-friendly. Emerging trends, such as parallax graphics, grid-based interface designing, split-screens, splash screens, and micro-interactions, all of which are set to go mainstream in 2017 will raise the stakes for a collaborative platform that enables seamless communication with specialists in such new and emerging niches.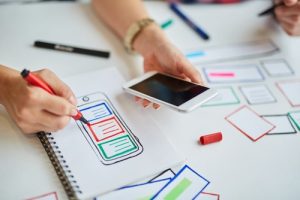 Side-by-side with increasing collaboration, app development is also set to become more democratic. Various do-it-yourself (DIY) tools and techniques, such as the Microsoft's PowerApps, IBM's Mobile First and more offer basic WYSIWYG design with custom templates and drag-and-drop functionality, and facilitate automated development.  The Low Code or No Code "Citizen's development" concept is still in its infancy, but can integrate with collaborative tools and gain traction.
The Cloud takes Centrestage in Backend Operations
About 75% of all smartphone users prefer apps with reliable server-side backend support that allows them to access the app on any device, from anywhere, without loss of data. Such cloud powered apps take minimal space in the phone storage as well.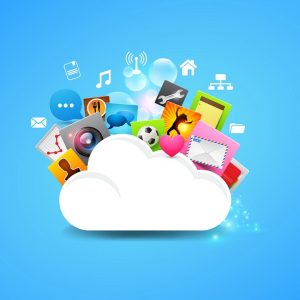 The cloud makes multi-device synchronization of apps seamless, offer unprecedented flexibility in coding, testing, and launching apps, and speed up the app development cycle considerably. Cloud based mobile-backend-as-a-service (MBaaS) enable developers to build and install enterprises applications, to store enterprise data. Cloud integrated development environment (IDE) solutions, delivered through cloud platforms, allow developers to work in a collaborative environment. Full-stack software developers, front-end software developers, back-end software developers, community developers, mobile application developers and others leverage these tools to communicate and coordinate seamlessly.
New Technologies and Security Challenges Embrace Each Other
The Internet of Things is already a $19 trillion industry, and is expected to grow exponentially over the next five years. The number of connected devices is expected to touch 28 billion by 2020. As of now, IoT is mainly present in wearable technology, and some gadgets such as smart thermostats and smart bulbs. However, IoT will be the focal point of mobile application development in the next few years, with developers creating apps to deliver personalized user experiences across a variety of IoT enabled devices. Developers would increasingly incorporate not just smartphone features such as NFC and fingerprint scanning, but also emerging technologies such as mobile location services, location based wi-fi services, Beacon technology, GPS, and more, to make their apps smarter and dynamic.
Security has always been a major concern, and the much more vulnerable emerging technologies make the problem even more critical. In what is an ominous portent, most of the top 100 apps in the Google app store have already been hacked. The implication of an IoT breach is much more, having the potential to cause physical damage and even human lives.
While developers are currently hamstrung by the lack of uniform standards that defines acceptable user security against privacy breach, things are slowly changing. The 2016 Apple World Wide Developers Conference (WWDC) makes it mandatory for all iOS applications to incorporate the robust App Transport Security, and also heavy encryption. The focus on security is set to increase in the coming days, with radically new approaches.
More than 58% of organizations have already deployed enterprise applications. However, demand for mobile enterprise apps will be about five times more than the combined supply capacity of developers! Do not miss the bus amidst the scramble for talent. Contact us to leverage our expertise and experience in rolling out mobile apps of the highest quality, to transform your business.
Related Post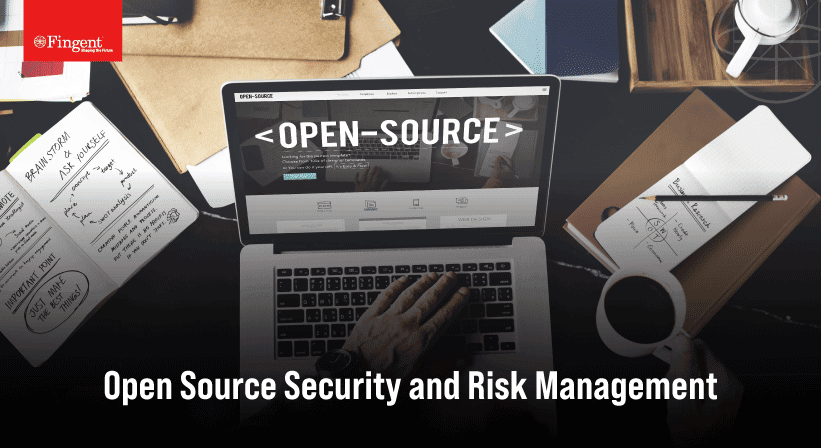 "In the digital era, privacy must be a priority. Is……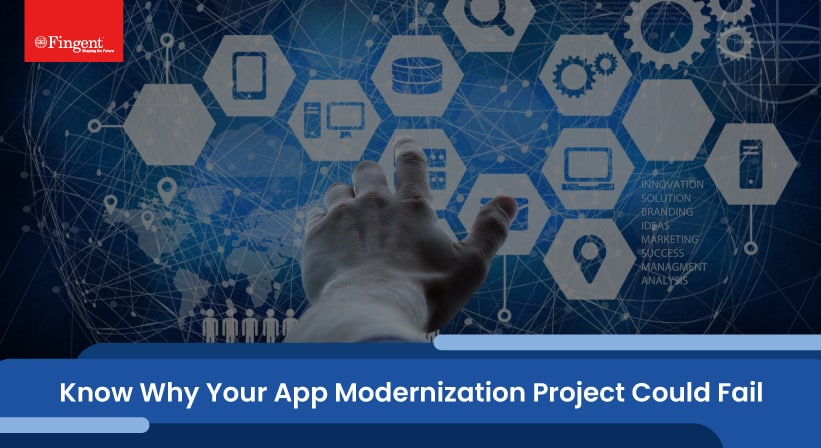 Modernization is a desire to stay relevant and grow. App……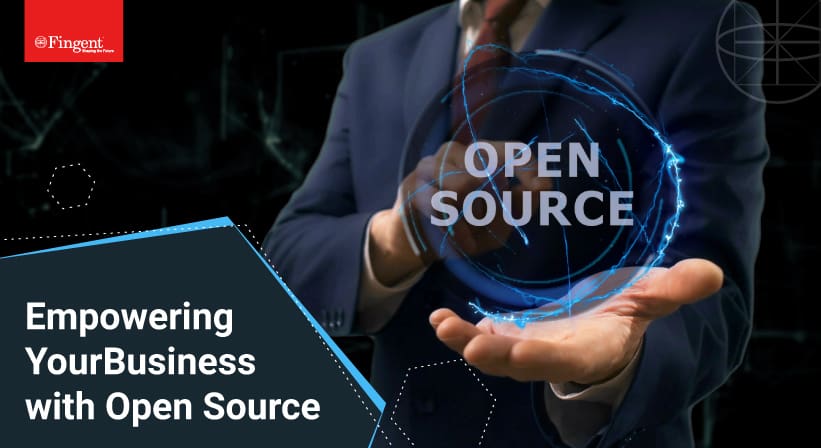 'There is success through many advisers.' This ancient proverb has……