The term "blockchain" is now commonly used as a synonym for cryptocurrencies, thanks to the tremendous popularity of Bitcoins. However, Blockchain is only the underlying technology behind Bitcoins. The potential of blockchain is open in many sectors, from banking to logistics, from healthcare to public administration, and more.
Blockchain transactions move data incrementally in peer-to-peer networks, with transaction records kept in transparent ledgers. The technology brings about a paradigm shift in the way enterprises approach data, and how developers write, market, and sell software.
Establishment of New Standards
Blockchain enables smart contracts, which allows any user to store, verify, and execute code on a blockchain. Several projects are now ongoing, holding the potential to replace the traditional processing, storage, and computing elements of the computing stack.
The Hyperledger Fabric, for instance, provides the foundations for identity, privacy, and processing. Developers may build robust components atop the fabric. Ethereum offers a similar blockchain, in either public or private mode. Both allow developers a choice of using enterprise-friendly programming languages to develop smart contracts. Ethereum has its own language which resembles JavaScript. Unlike what conventional languages offer, this Ethreum language allows users to define their own understanding of "consensus" and "currency."
Blockchain standards are still fluid, with several new standards and protocols coming up by the day. A churn is imminent in the space, but the underlying reality of new standards and protocols is here to stay. The soaring popularity of the blockchain means these new blockchain standards, offering infinite greater possibilities compared to conventional programming, will soon become the norm in software development.
Understand the Blockchain in Two Minutes [Source: IFTF]
Transparent, Multi-Functional Databases
Blockchain adopts a distributed database where data records are accessible to everyone and is but protects against unauthorized access. These databases, built on peer-to-peer technology is more robust and secure and again eliminate the "middleman" provider.
A user having access to the application developed using the Blockchain development technology may view the data or add a record to the database, but cannot modify or delete any data record. Such robust databases improve the integrity of the entire process manifold. The benefits are especially huge in protecting the integrity of information in several sensitive industries, where even a minor change can have big implications.
Several major industries are already exploring the possibility of integrating blockchain databases into their core systems. For instance, GE's Aviation Division plans to adopt these databases in aviation. The new blockchain-based software could manage GE's aviation inventory, sales tracking, and record keeping, with a high level of transparency and integrity.
Innovations in this field even allow adding a blockchain layer to existing databases such as MongoDB and RethinkDB. Such interesting approaches allow enterprises to leverage the benefits of blockchain database without overhauling or uprooting their incumbent databases.
Usually, transparency runs counter to integrity. Greater the transparency, greater the risk of the information being tampered. Blockchain databases facilitate both and offer added advantages of cost-effectiveness and improved functionality. At the same time, there is improved accountability and better transaction support.
Empowerment of New Small sellers
In today's business ecosystem, any transaction between two parties is done through a third-party middleman, whose primary role is to enforce reliability and trust. For instance, most online financial transactions are done through PayPal, Moneybookers or other intermediaries, who acts as the depository for people sending and receiving money. Likewise, freelance software development largely takes place either through software development firms or through third-party portals such as Upwork. Without such a third-party firm or portal, there is no reliable way for a buyer to contact and get work done from a seller, and for the seller to ensure he gets paid for the work done. The system is loaded against individual programmers, who rarely have the means or the time to market themselves and conduct the extensive administrative requirements vital to establish trust and integrity.
Blockchain offers a level playing field, offering a tremendous advantage to small players. Small sellers can now compete effectively with biggies, and eliminate the middleman firm or portal in the process. The peer-to-peer network of blockchain enables self-executing contracts, which facilitate payments between customers and developers, eliminating the middleman. The net result is an encouragement of small teams and individual developers, radically altering the hierarchy of the software industry.
The blockchain ecosystem is also throwing up various resources, which facilitate such decentralization and de-institutionalization of online transactions. A case in point is Game Protocol, a "decentralized gaming ecosystem" offering crowdfunding and other development tools to host games in the marketplace. The tool also accepts cryptocurrency transactions, allowing enterprise software developers to sell their products directly to the market without the help of an institutional or a virtual middleman who takes a cut of the proceeds.
New File storage Protocols
The Blockchain technology also offers a host of innovative file storage approaches.
The InterPlanetary File System (IPFS) project, which straddles storage and communication systems, offers a radical improvement to the incumbent HTTP communication protocol. The HTTP protocol downloads a single file from a single machine at a time, whereas the  IPFS downloads pieces of a file from multiple decentralized machines simultaneously, similar to how torrents operate. The process also co-opts the concept of Git or shared depositories and comes with several handy considerations such as convenient file naming and solid use cases. The protocol offers client libraries for popular incumbent languages, such as C++, Swift, Phyton, and JavaScript.
Filecoin offers another innovative storage mechanism. The protocol rather than adopt the conventional blockchain method of tracking transactions between blocks of spare storage around data centers and the Internet builds on traditional storage mechanism and adds a blockchain layer to it. Users may bid for the space on offer, and track usage,
The bottom-line of all these innovations is a radical shift in the approach to programming. Many of these new innovations are sure to become the dominant norm in the near future. Top software developers would need to radically alter their approach and co-opt these new concepts.
IT-as-a-Service (ITaaS) is now a key driver of digital transformation in enterprises. ITaaS treats information technology as a commodity and provides the enterprise with scalable and flexible hardware, software, and support. Enterprises may subscribe to the quantum of resources they require, with easy scalability up and down to suit the changing business requirements.
Such a model offers tremendous benefits for the enterprise.
Scalability and Flexibility to Suit Today's Business needs
The subscription-based model offered by ITaaS, with a monthly fee paid by the business depending on the number of users and systems in-use of the business, perfectly syncs with today's business requirements.
For businesses in the growth pace, and for startups, the ready scalability on offer ensures steady growth of IT capabilities to match business growth, without sapping the enterprise energy and resources on provisioning for the same.
Even entrenched enterprises with a dedicated IT department, complete with on-premises servers find the scalability offered by ITaaS handy to augment resources when needed. The ITaaS provider, could, for instance, service end-users and application faults, leaving the in-house IT team to support the core infrastructure components.
The unbridled scalability also comes with flexibility. ITaaS is platform agnostic and offers a flexible delivery model. At the same time, it retains an element of standardization and predictability. The net result is enterprise consumers getting the best of both worlds, resilient to operate in any condition, and the highest levels of service.
ITaaS is delivered from the existing on-premise server rooms, through colocation from a hosted data center environment, or through a cloud-based model. It is possible to mix and match these delivery modes as well.
Implementing ITaaS, however, requires an overhaul of the existing IT ecosystem. While this comes with the usual pangs of change, it also presents an opportunity to overhaul the setup and make it more efficient. Several wasteful practices, and ad-hoc processes, accumulated over the years, may easily be done away with, in favor of the highly efficient ITaaS. Enterprises nevertheless do face some challenges in integrating cloud solutions with legacy systems., and making sure the applications are 'cloud-friendly' in terms of latency, and file structure.
As high as 91% of CIOs welcome the flexibility offered by ITaaS, confirming the fact the benefits of ITaaS are for real.
Expert Support Just a Call Away
The unprecedented scalability on offer is also backed up by 24×7 support, and access to expert technical resources. IN today's age of talent crunch, such resources may not be easy to come by in-house, and even I available, may not make financial sense.
Most ITaaS operators also provide self-service support portals, allowing users to open support tickets, check the FAQs, follow guides and read knowledge base articles, all without involving the IT department. This greatly enhances functional efficiency and accelerates troubleshooting times.  This perfectly syncs with the emerging and hugely popular work from home concepts.
Minimal Upfront IT Investment
In today's age of heightened competition, many CFO's prefer to keep purse-strings close to their chest, and are reluctant to invest in anything more than what is absolutely necessary. They usually strike down IT investments which do not generate direct returns on investments, regardless of the scope of indirect benefits. IT as a Service, by allowing the enterprise to invest only for the exact amount of resources required, is music to the ears of such CFOs.
With ITaaS, the enterprise is spared from investing in unneeded infrastructure for future contingencies or be straddled with excess resources no longer required in the foreseeable future. Enterprises are also spared from the costly capital expenditure. With ITaaS, excess capacity, often considered part of the cost of doing business, is totally being eliminated. ITaaS expenditure is transparent, and easily attributable to the operational domain for which it is used. The costs for each transaction can be clearly attributed, and assigned to the end users. Shifting the costs from capital expenditure to operational expenditure also brings significant tax advantages to the table.
ITaaS also contributes to financial stability for the enterprise. With ItaaS, IT expenditure becomes a regular and predictable exercise, rather than one-off capital shocks.
Easy Availability of New Technology
The world of technology is in a state of flux, with new technologies emerging by the day. ITaaS offers enterprise the opportunity to experiment with the latest technology and implement what works for them. Enterprises are spared from spending a fortune up front on an uncertain technology.
More importantly, ITaaS guarantees up to date hardware, and also regular software patches and upgrades. Enterprises are free from the hassles of having to upgrade their IT infrastructure and can focus their attention on their core business process, or serve their customers.
Maintaining up to date systems is important both from a reliability and functional standpoint.
IT-as-a-Service improves network security in a big way.
Enterprises ignore network security at their own peril. The latest Verizon data breach report reveals 70% of all cyber attacks exploiting known vulnerabilities, and some vulnerabilities date back to 1999! ITaaS delivers a coordinated patch regime, ensuring systems are less vulnerable to attacks. ITaaS providers deploy service agents on the IT infrastructure estate of the company, to highlight known vulnerabilities and out-of-date software.  The ecosystem also gets the benefits of regular system backups, pre-deployment testing, and patch updates.
ITaaS also enables continuous monitoring of service, Unified monitoring solutions track utilization, key metrics related to network health, and undertake trend analysis. These solutions cross-correlate code-level and transaction-level performance with the health of the supporting infrastructures, to flag issues as soon as it emerges. Such proactive monitoring identifies the symptoms and indications of a fault before it escalates into a major issue.
The 2017 Global Technology, Media and Telecommunications Predictions Report by Deloitte estimates global spending on IT-as-a-Service to touch $550 billion by the end of 2018. Enterprises currently spent about 25% of their IT budgets on pay-per-use services, on average. Deloitte Global expects the figure to jump to about 35% this year, and to 50% by 2022.
ITaaS is clearly the future, with enterprises no longer having to overpay for things they don't need. However, the extent to which it serves enterprise needs depends on the extent to which CIOs can align ITaaS with business needs.
With data now being a critical source of competitive advantage, enterprises are cutting across size and geographies seeking newer methods to identify and analyze the data they generate. Most enterprise decision makers are now familiar with intuitive graphs, pie-charts, and other forms of visualizations that try to make sense of sales, revenue, and other aspects of company operations. However, the usefulness of such data visualizations depends on the effectiveness of the data, or how the data is used to come up with conclusions. A balanced approach in data visualization and analytics is thus pivotal in formulating an effective data strategy.
Many enterprises confuse data analytics with data visualization. Both allow users to make sense of data and obtain the relevant metrics that helps in better decision making. In today's age of information overload, where data generated is multiplying every 3 years, interpreting them turns out to be the need of the hour. On the other side, we have these forecasts and projections hinting at an exponential growth in revenue for the big data software market in the coming years. The confusion, however, stems from the fact that both data visualization and analytics represent data in visual interfaces.
While there is considerable overlap between the two, data analytics deals with data at a much deeper level, compared to visualization. An end-to-end business intelligence solution consists not just of the front end dashboard, which transforms data into a visual context, but also tools and algorithms at the backend.
Related Reading: Find out how enterprises are relying on business intelligence platforms to leverage data for driving innovation and growth.
Difference between Data Visualization and Data Analytics
Data visualization represents data in a visual context by making explicit the trends and patterns inherent in the data. Such pattern and trends may not be explicit in text-based data. Most tools allow the application of filters to manipulate the data as per user requirements. The traditional forms of visualization, in the form of charts, tables, line graphs, column charts, and many other forms, have of late been supplanted by highly insightful 3D visualizations.
Data analytics go a step deeper, identifying or discovering the trends and patterns inherent in the data. Data visualizations, while allowing users to make sense of the data, need not give the complete picture. Visualizations are only as effective as the data used to prepare the visualization in the first place. Feeding visualization engine with incomplete data will render half-baked, obsolete, or erroneous visualization.
Moreover, today's enterprises gather data from multiple sources, and store data in multiple repositories, including many silos. In such a state of affairs, gathering comprehensive data for visualization is a tough ask. While visualization tools mostly deal with raw and unstructured data, end-to-end analytic tools employ data mining algorithms to cleanse the data, evaluates the cleansed data using different evaluation models and software tools, subject it to algorithms, and then decides how to display the results.
Data Integration as the first step of the process
The essential prerequisite of effective analysis is consolidating all data in one central place for effective analytics. While there are analytical engines capable of collecting data from multiple silos, consolidating data in one place enables a "single version of the truth," preventing duplicating and contradicting data from distorting the visualizations. Until recently, many companies use to aggregate data manually, on an ad-hoc basis, as it was easier this way than invest time and effort in a solution for the same.
However, the sheer increase in the volume of data in recent times makes manual aggregation impossible. A number of software tools and platforms cater to the need, by providing automated solutions. The add-on benefit of such automated solutions is data cleansing, to eliminate misnamed, outdated, and messy data, inevitable in a set-up which involves disparate sources and users.
Data Analysis as the second step of the process
The logical step after aggregating and cleansing data is subjecting the data to analysis or performing calculations on the data. As today's business environment has grown complex, data analysis also involves complex calculations. The need for speed introduced multi-stage formulas that perform a number of calculations simultaneously. Visualization tools focus on reporting data rather than analyzing it, and as such, most tools are limited, with restrictions in the possible aggregations per formula.
In contrast, truly end-to-end analytical solutions allow users to create complex formulas, working in separate sources. The software undertakes the required pre-calculations automatically, making life easy for the user. Businesses seeking to thrive in today's fast-paced business environment need analytic tools which update data and facilitate collaboration in real-time. The leading analytics tool in the market today, such as IBM Cognos play into this need, by streamlining available data and leveraging plug-and-play interfaces to derive colorful dashboards.
Companies in the retail sector have already leveraged the power of data analytics to streamline their business processes and thus maximize revenue. Analytics and visualization have aided them discover patterns and actionable insights pertaining to customer behavior helping managers plan and develop initiatives. Find out how retailers are harnessing data analytics to aggregate their customer data for accentuating efficiency and profitability.
Comprehensive business intelligence analytics suites offer predictive modeling and other types of advanced analytics based on complex algorithms compiled using languages such as R and Python. Advanced data visualization, data warehousing and dashboards make up some of the key technologies used by business intelligence platforms currently. The best solutions offer unmatched flexibility to the user, with the ability to combine data any way the user requires or prefers.
Moreover, the latest analytical platforms apply modern tools such as natural language processing (NLP) and chatbots, making it easier for users to perform the required calculation or input their queries with ease. The latest advances, such as location-based intelligence increases the potential of analytics and actionability of the insights in a big way.
Garner Insights from Your Data
Fingent has advanced innovation across a variety of enterprises via its cutting edge data visualization and analytics services. Get in touch with us today to find out how you can deploy the same in your business.
Get A Free Quote!
Data Analytics or Visualization: Which comes last?
While the most effective visualization is based on the data subject to analytics, visualization need not always be the end of the process or the culmination of the project. Many situations adopt data analytics and visualization in a cyclical spree.  
Consider the case of Zao, who runs a host of machine learning and predictive modeling applications to gauge the success of targeted email campaigns. Data visualization enters early in the process, with the analysts pulling out specific variables into a graph to identify any possible correlation, or to identify metrics such as mean and median averages, data spread and standard deviation metrics, to get a sense of the scope of the data.
Both data visualization and analytics deal with data. Visualization tools generate a beautiful and easy to comprehend report, but only robust backend capability, which handles the messy data and processes the data by applying advanced algorithms, gives an accurate report. Data analytics offers the complete picture, while visualization summarizes the available data in the best possible way. The best solutions co-opt both.
Your data is growing at exponential rates. The insights from data can help the managers and business owners make decisions that can improve turnaround times, efficiency and more.
[Source: IBM]
Related Reading: Get an insight into the hows of using data analytics to scale and grow your business.
We have a team of business analysts and data visualization experts who can provide you with the visualization of data. We can help you implement data analytics software that provides rich, visual solutions that bring together data from multiple sources to show what's really going on.
In 2017, technology played a crucial role in disrupting most of the brick & mortar based business models, and the real-estate industry was no different. Meanwhile, the national unemployment rate fell to a 16-year low of 4.3 percent in July 2017, and recruiting and retaining employees became increasingly difficult. In this environment, many companies have started riding the digitalization wave and consider technology to be a growth-driver.
Businesses are leveraging upcoming technology to boost their operational efficiency, staff productivity, stakeholder relationships, and in-turn sales, but they still have miles to go with respect to reaching a point of consolidation. It is, therefore, important to understand some of the major shifts in this space, to stay ahead of the curve.
Chatbots for superior customer service
Chatbots, also known as conversational agents, are essentially digital employees that can not only answer simple customer service questions instantly, but also seamlessly hand a customer over to live staffers when necessary.
According to a study by the Aspect Software Research, 44% of consumers said they would prefer to interact with a chatbot over a human customer service representative. Surprising? Not really. Chatbots can leverage internal and external databases to personalize interactions and provide specific data to each prospect, thereby resulting in higher lead conversions. They are available 24/7 to handle customer queries and can be programmed to push promotions or products depending on customer requirements. Also, by taking on routine, repetitive tasks, chatbots free time for real estate agents and other staff to focus on more complex tasks.
The universality of Mobile
In 2017, NAR reported that 58 percent of buyers found their home on mobile. Mobile usage is expected to continue to rise in 2018 as more and more Millennials and Generation Z buyers enter the market, and therefore it is not enough to have just a mobile-friendly website. The mobile app market is exploding; in 2017, there were 197 billion app downloads, and that number is expected to triple in the next three years. Real-estate agents are investing more in apps while looking to access IDX data from their phones or tablets. Estate agents are also looking to use mobile marketing to build an online presence, connect with local neighborhoods and create communities for a more targeted approach to lead generation.
Virtual walk-throughs to make the difference
AR and VR are two technologies that can take customer experience and involvement to the next level. A recent Goldman Sachs research report predicts that the VR and AR market in real estate will reach at least $80 billion by 2025. Real estate owners and developers can use a combination of AR and VR, known as mixed reality, to enable their clients to remotely view properties around the world. They can create a 360-degree immersive experience for the potential client and offer multiple finished site options. This can also help both agents and customers save time by speeding up the buying process. However, like any new technology, companies need to consider the return on investment from potential investments in these technologies. In addition, companies would benefit from understanding the flexibility and scalability of these technologies at various stages of use.
Can IoT have an impact?
Not only has IoT managed to become the buzzword after the "Cloud", it has also managed to bring a revolution with Smart Homes that are intuitive and customizable enough to match the taste of the homeowner. Such homes come with everything that is electronic inside your house, connected to the internet and controllable with your handheld mobile devices. The emerging markets are using the potential of Smart Homes to increase comfort and to consolidate data to make homes eco-friendlier. By having IoT enabled homes, real estate companies will get another chance to rewrite how luxury is experienced daily. The sky is the limit for interior experts to make breathtaking functional homes using IoT.
Did anyone say Big Data & Analytics?
Big Data & Predictive Analytics is the key to every future product that a company would roll out because they know what their user specifically likes or dislikes and they have enough data points to ascertain their assumptions as facts. It will play an essential role in helping real estate companies improve deals and investments, mitigate risk, better understand tenants and their needs, and open up new profitable business possibilities. Such data would also help real estate companies target users with new real estate products which can increase sales exponentially. It would help build a loyal customer base as well.
We are still in the nascent stage of Predictive Analytics for real estate, but the opportunities for companies that embrace this technology in the right way is infinite.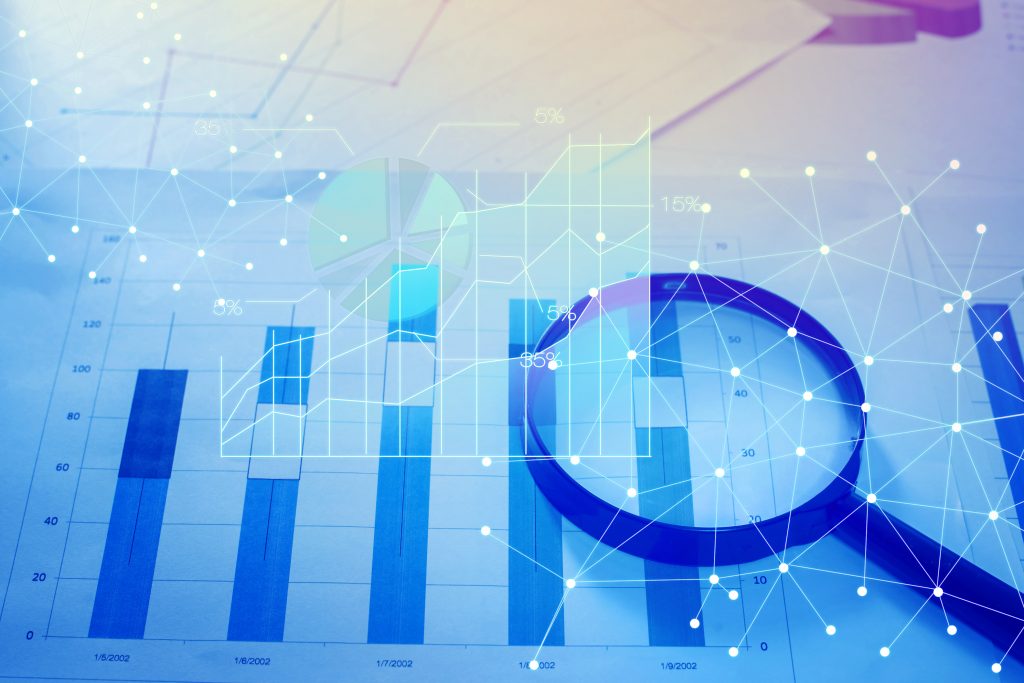 Marketing automation and project management tools
According to a study, salespeople spend just one-third of their day actually talking to clients. They spend 21% of their day writing emails, 17% entering data, another 17% prospecting and researching leads, 12% going to internal meetings, and 12% scheduling calls. The automation of various tasks such as scheduling and the use of CRM tools can enable real estate agents to spend more time building relationships and less time on routine administration tasks. Tools like HubSpot and GetResponse can also help companies leverage online leads. The decisive driver for this trend is above all the possible simplification and acceleration of management processes.
Is Blockchain the future?
The Blockchain is basically used to validate all transactions and add the transactions to the stack. (If this sounds too complicated, head over to a Medium post here to read about Blockchain in more depth).
Imagine a user gets to sign all his documents digitally and doesn't have to keep a physical record! Now, all this is possible using Blockchain, but this technology is in its nascent stage. As more buyers turn to cryptocurrency for their financial transactions, building owners will need to accept cryptocurrency to stay relevant.  There are also emerging services that provides landlords and tenants a way to pay and receive rent in cryptocurrency.
To Sum Up
We discussed many of the technology trends in the real estate industry, but let's not forget about the flying saucers. Well! Yes, we are talking about drones. Drones are presently being used for security and surveillance purposes, and they are also being used by real estate companies – More and more real estate professionals are turning to drone photography and videos to better market their listings. Drone photography is especially useful for large, unique properties that don't photograph well from the ground.
We must ensure that we embrace new technology as soon as possible because the time required for a new tech to become a common tool is really short. Therefore real estate companies should quickly leverage that little time to capitalize on their market share perfectly.
Bill Gates: 'A.I. can be our friend' | CNBC
"AI can be our friend," says Gates, speaking with "Hamilton" composer Lin-Manuel Miranda and his wife, Melinda, at Hunter College in New York City on Tuesday.
5 Things CEOs Should Start (and Stop) Doing in 2018 | Inc.
With the new year comes a new set of business trends leaders need to be monitoring. What will deliver the biggest impact this year?
How Cloud Computing Is Changing Management | HBR
How will management be changed by the most impactful information technology of our time: cloud computing. What does it allow us to do differently, and how will that change the way we do things in the future?
Innovation shapes the future of transportation technologies | Bloomberg
Together with new software and hardware technologies, including machine learning, blockchain, and the Internet-of-Things, today's emerging mobility innovations and technologies could allow consumers to move more seamlessly between different modes of transport, as well as improve how the system is managed and controlled, with significant benefits to those who live and work in cities.
Google's Vision for Mainstreaming Machine Learning | The Next Platform
Google has been a vocal proponent of the idea of democratizing AI by making it easier for mainstream businesses to use.
Why do retailers undertake operational improvement?
Enhancing operational excellence will improve customer satisfaction, reduce compliance cost and optimize procurement. Today, retailers are taking a closer look at different aspects of their operations to improve customer experience. Top-notch retailers implement new technologies and processes on a continual basis to boost operational excellence.
This infographic lists 8 ways to boost operational excellence in retail stores.
If you are into Retail, sell things online or plan to start doing so in near future, or is a consumer of any type, this infographic is a must-see.
Few lines about Varghese Samuel -CEO of Fingent Corp
Mr. Samuel is the Founder and CEO at Fingent Corp, a Global Technology company founded in 2003. Samuel's ability as a leader, to span a breadth of businesses and technologies has enabled Fingent to build and deploy technology platforms which realize tangible business benefits for Enterprise businesses across the globe.
Over the last couple of years, he has led Fingent's  transformation to the cloud-based services business – Products and services that Fingent currently offers leverage modern cloud platforms and frameworks. Samuel has been a Technologist and an Entrepreneur leading technology innovations over the last 20+ years. He has a diverse background in the broader financial services and healthcare industry, and a proven track record of transforming businesses by creating innovative technology solutions. Samuel received a Master's Degree in Engineering from Indian Institute of Technology, Mumbai India.
1. Give us a brief introduction about your company.
Since our inception in 2003, Fingent has pioneered custom solutions that have become central components in our client's business success. Our technology and industry expertise enables us to partner with clients to deliver sophisticated solutions rapidly and on budget. We apply modern design principles, together with the latest in mobile, cloud and desktop technologies to help create solutions. As an organization, our primary focus is to build technology solutions that help businesses simplify/streamline their existing business processes, prepare for future growth, offer new services, reduce operational overheads, lower costs and help organizations connect better.
Fingent has been a recognized force to reckon in the technology space as we have made significant investment in producing advanced software products and platforms that will transform the technology industry.
2. What are the services you offer to your clients?
Fingent has been building custom enterprise business applications since inception for major corporations, small/medium businesses and startups across the Globe. As a pioneer in delivering technology driven innovations, we have segmented our focus areas into 8 Strategic technology Business Units, to better respond to client requirements. Our Strategic Business Units are as follows
● Microsoft
● SAP
● Enterprise Mobility / Digital
● Open Source
● Dev Ops and Infrastructure management
● QA
● Product conceptualization, including UI/UX
● Data Analytics
Most of our clients prefer to opt-in for services spanning across BUs for a single program or for multiple projects. Key areas include:
● Technology consulting ( including strategy, review, and intervention)
● Software product development including PLM
● Business process automation
● Digital Marketing
3. In this intensely competitive era, what technologies, services, and project model can give you an edge over your competitors? 
Our vision is to be acknowledged by our clients, people and our shareholders as the leading strategic technology partner in our market.
We will deliver this vision by providing high-quality Software & product development, IT infrastructure, project management & IT Consulting services enabled by our people, technology, and assets and supported by our committed vendors and partners.
4. After service is a necessary part of development. How do you provide customer support to your client? 
We have always prided ourselves as our client's extended technology wing. We have always focused on, not just building solutions, but, delivering value. And as extended partners of our client, we ensure that our solutions and products are always catalysts to their growth.  We have account managers and business analysts who act as single point of contact for every client need. Our dedicated infrastructure and quality assurance team ensure that we deliver quality solutions that keep our clients a step ahead in the market.
5. Give your opinions on how far this app revolution can make a difference in the technology world? 
We already have many personal-use apps exploiting the hyper-connected, hyper-local, hyper-personalized environments provided by mobile devices. Apps and the connected cloud-based ecosystems have dramatically transformed the personal-tech space.
However,  the Enterprise Tech world has barely scratched the surface in exploiting apps for innovation and business value creation. While Enterprise users demand mass market like apps and their cloud counterparts, security and cultural challenges remain key obstacles. The challenge is to find the delicate balance between controlling mobile devices and yet freeing employees to use them efficiently. CTOs and CIOs managing Enterprise IT teams can leverage the app (and cloud) revolution to deliver significant value by:
Placing mobility and mobile devices at the heart of their digital workplace strategies
Deploy management policies while educating users and bringing transparency to compliance
Provide the best Rewards versus Risks balance for the apps deployed across various employee segments
Manage the device lifecycle – purchase, usage, and disposal
Enterprise mobility is complex. At Fingent, we can help traditional IT teams upgrade their Enterprise Mobility strategy to deliver tangible business value, by leveraging the app revolution.
6. What latest technologies and tools you're planning to implement for mobile app development?
We prefer to use tried and tested robust technologies to create both native and cross-platform apps across – iOS, Android, Windows and Blackberry devices.  We carefully evaluate new and bleeding edge tech before considering them for production use on client projects.  While there are a number of tools we are evaluating, we are excited by the recently announced Azure App accelerator and Telerik Progress platform. Long term – we believe that AI and Machine learning will significantly alter the app development process. On a slightly different note, there is a lot happening on the wearables, AR and VR space. We successfully delivered our first Hololens project a couple of months ago.
7. What's your approach to creating interactive and addictive UX/UI of mobile apps and websites?
We approach UX/UI from the perspectives of -Understandability, Learnability, and Operability under real user conditions.  On mobile, we try to imbibe business features with the natural advantages provided by the mobile ecosystem – GPS and location tracking, Voice recognition, Cameras for Scanning, Gyro and Accelerometers, native connectivity option like Wifi and Bluetooth – in a secure manner. From a UI techniques perspective, we are looking at circular design patterns, interactive content layers, intelligent manipulation of content, cognitive interfaces and a few other areas to provide good learnability and operability.
8. What are the challenges you see in the outsourcing industry and how much you're prepared to face those challenges?
I remember reading a report recently that  70% of CIOs expect to change their mix of sourcing providers to get more business value and innovation from new partner relationships. While this is a challenge for incumbents, it is good news for the outsourcing industry as a whole. For customers, outsourcing is no longer just about cost, but also about innovation and partnership. Today, most Enterprise software outsourcing is based on the staff augmentation approach. As customers demand result oriented and value driven partnerships, we see a slow but steady shift back towards the project-based approach. This requires a greater understanding of the customer's business and higher accountability and ownership of business results.
At Fingent, we are built ground up to focus on the business outcomes that our clients wish to achieve using the product we develop for them.  Our processes secure the continuity and coherence across the CX cycle from-  Sales to Account Management to Operations and Delivery.   This, together with our focus on technology competence development ensures that we provide innovative solutions to add value to our customers' businesses. We are happier to provide our customers with solutions that add value to their business, to be accountable for the entire solution, than to body shop.  We are ready.
9. Mention the ways you use to introduce new updates to your team.
We have many different mechanisms depending upon the source, the context, and the impact. Technology updates are managed within the BU and the teams unless it has a wide-ranging cross-functional impact. Project-specific updates are introduced from the PMO since every project has a single point of contact ( for the client)  who is responsible to secure that project changes are communicated and understood by the project team.  Communication channels for an update may include one or more of- meetings, emails, blogs or updates within our PM tool. We prefer face to face communication to the extent possible, either in person, or using modern video communication tools.
10. Nearly 70% users engage in wearable tech. What's your step to enter into this revolution?
We have already started working with clients on Augmented Reality. We recently delivered a Hololens based facial recognition system for a client. We see opportunities across the entire technology stack- from chipsets to applications to cloud to data analytics and learning. Our strategy is a bimodal approach –
Leverage competence in areas where we are already strong. For e.g. Our strengths in data analytics and visualization, help us manage the structured, semi-structured and unstructured data that flows in from wearables. Our expertise in data security helps provide Security consulting services to Wearable tech manufacturers.
To focus on a few niche areas, where platform technologies are likely to succeed. For e.g. creating Augmented Reality applications for the HoloLens.
11. Examine the success and failures that your developers are facing while wearable app development?
The key challenges that we face in the wearable tech industry include:
Lack of standardization. Fragmented platforms create an overhead due to the learning curve and lack of interoperability.
Cultural challenges. Many users are not aware that by connecting wearables to the internet, high-risk information is placed in highly insecure and vulnerable environments. Risk assessments are often overlooked in an attempt to cut costs.
Nonetheless, we are optimistic about the opportunities here. These are challenges faced by any nascent industry.
12. There's a boom in native apps for wearable devices, what's your move to this technology?
Given the tight hardware integration required for many wearables, I would argue that in most cases, native is the only option. We are looking for more cross-platform tools to create apps that can be deployed across platforms at lower costs for our customers, But these are early days and we believe that such cost efficiencies will soon be created.
13. Define your future prospective and vision regarding new technologies like wearable and IoT apps?
I believe that we are at the beginning of the mass market wearable and IoT revolution. Privacy issues may lead to a temporary backlash, but these issues can be resolved.
We are looking forward to enterprise applications of wearable technology, especially in AR. Challenges around Security, Interoperability and Data mining/analysis have to be solved for Wearables and IoT to deliver tangible benefits at low risk.
14. What is your go-to-market scheme at a global level?
Currently, we are operating globally with offices across the globe. We have built many innovative solutions for our clients which are attracting other business with similar needs to reach out to us. We have a market research team that does industry research to identify the potential leads/opportunities based on the various matrix that we have developed internally. Some of the advanced project management and delivery processes that we developed with proven history convince our clients to work with us. We have most of our clients working with us for many years as a trusted partner as the organizational culture that we developed over the years focus on trust, integrity, and transparency with our clients along advanced technology capabilities.
We also share our knowledge and experience through blogs, white papers, case studies which has helped many people. We are also tapping into the power of social media platforms.
We also recognize that there is so much more than can be done to establish the Fingent Brand across the Globe.
Please tune in to hear about some major platform launches coming soon which we have been hard at work.
15. Mention the name of some of your successful projects?
We are grateful to have worked with large enterprises like NEC, Johnson and Johnson, CBN, Sony, WRI Capital, PwC and many more. We take a great deal of pride in having played a significant part in the explosive growth of successful startups like RentMoji, MFS, Lindsey Jones, Sweden Academy, Teachucator and many others.  We believe that true success is about adding value to people's lives, be it in ways large or small, at work or at home – our work with our clients has helped us do exactly that.
This post originally appeared at https://www.itfirms.co/interview-with-varghese-samuel-ceo-fingent-corp/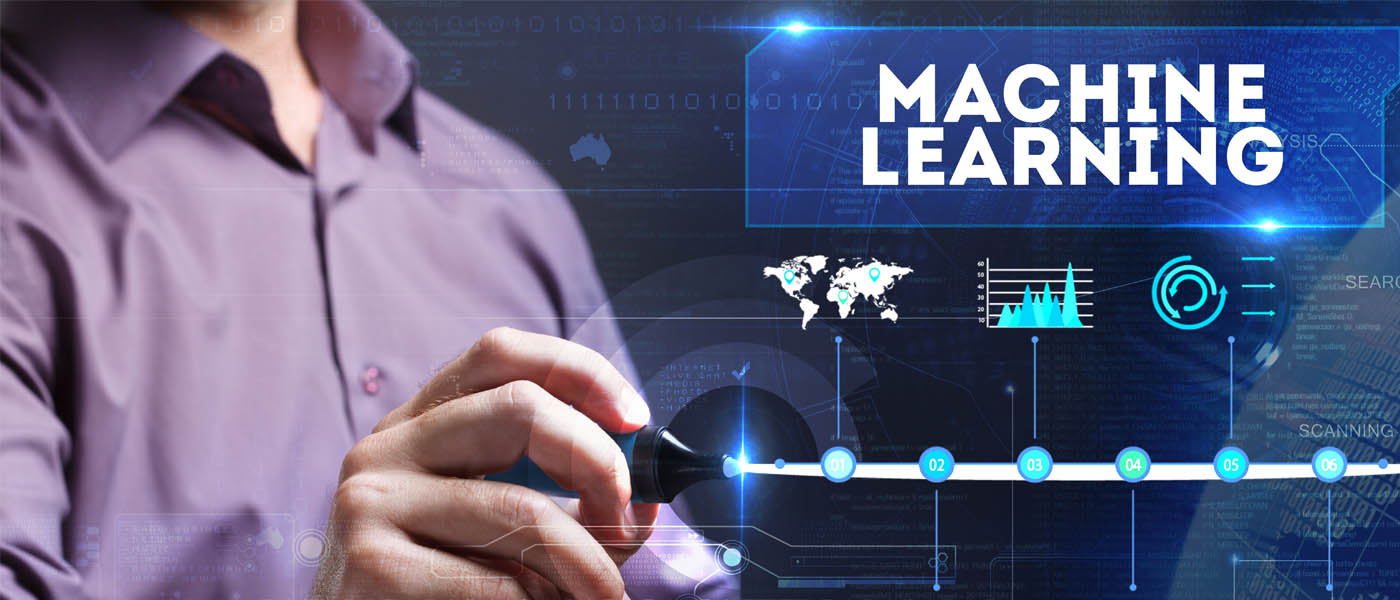 Improving the customer experience is the mantra for survival in today's highly competitive business environment. More and more businesses have identified machine learning as a reliable tool towards this end.
Machine learning is in essence software coded differently to traditional software. Rather than a long list of if-then-else statements typical of traditional software, machine learning predicts what humans would do given a specific set of inputs.
Currently, marketers and others leverage machine learning to further customer experience through improved personalization, enhancing the computer vision, improving natural language, greater decision support, through analytics optimization, and augmented analytics.
1. Machine Learning Aids Personalisation
Today's highly pampered customers prefer and even demand personalized engagement and experiences. Machine Learning facilitates it to the hilt. Data and analytics allow marketers to understand customer preferences. Using machine learning in combination with new data sources from the Internet of Things (IoT,) telematics, geolocation beacons, and social data improve the insights.
Several marketers now apply machine learning based algorithms to understand the nuances of their customer's preferences and engage them on their terms. Marketers use such algorithms to develop highly relevant marketing campaigns, such as a matching audience profile with highly targeted video content. These steps improve the call-to-action.
Customers receive tailored offers rather than irrelevant non-contextual offers. Such non-contextualized offers have a very low probability of conversion.
Segmentation gets better. For instance, insurance companies do not have to go by general assumptions or time-honored conventions to offer the highest automobile insurance premiums to a 16-to-25-year-old male. They can factor in everything specifically related to the customer, and tailor the premium based on individual rather than class factors.
The creation of such relevant content is the godsend at a time when over 90% of online users in the U.S. and Europe feels advertising is more intrusive today compared to two years ago.
Related Infographic: Machine Learning- Deciphering the most Disruptive Innovation
2. Machine Learning Facilitates Computer Vision
Machine Learning technology detects everything and anything, from objects and people to complex scenes within the images and videos. Applying the technology to enhance the quality of digital assets is a sure-shot way to win the customer's heart.
One big success story is Twitter's Magic Pony, which leverages machine learning technology to make pixelated images sharper, and enhances the quality of video captured on mobile phones in poor lighting conditions. Apart from delighting the customer, the spin-off benefit of Twitter is lower data usage, and by extension improved streaming abilities.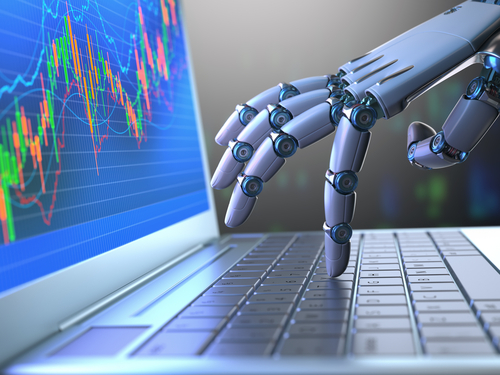 3. Machine Learning Aids Natural Language Processing
The next big thing revolutionizing human interactions with computers is speech recognition technology. The ability of computers to recognize human speech and act on it not only spares the hassles of keyboard typing but also unlocks a host of new possibilities. While speech recognition technology has been around for a while, the application of advanced machine learning technologies has made the system highly accurate, with error rates far lower than humans. Google's Cloud Speech API now recognizes over 80 languages and variants, with a high level of accuracy.
Marketers can, and are leveraging advanced linguistic data and cognitive technologies spawned by speech recognition capabilities to create highly engaging content, targeted at the customer. In a sense, it furthers the cause of personalization in a big way.
Marketers benefit from natural language capabilities in myriad other ways also. A case in point is the intuitive new tool launched by Relative Insight, a UK based start-up. The tool converts natural language into data, offering marketers a wealth of information to connect with specific audiences instantly and deeply.
4. Machine Learning Improves Decision Support
Machine learning allows the marketers to predict the future. The "machine" becomes capable enough to predict the customer's likely course of action, based on the data at his disposal, and his present behavior. The market is now flooded with several digital tools and services which provide advanced recommendations on this front.
On the anvil is "copyless paste," where machine learning will save users time by proactively offering to share information between apps. Marketers will leverage the concept further to offer proactive product suggestions. Integration with other systems also offers the scope for proactive and automatic delivery.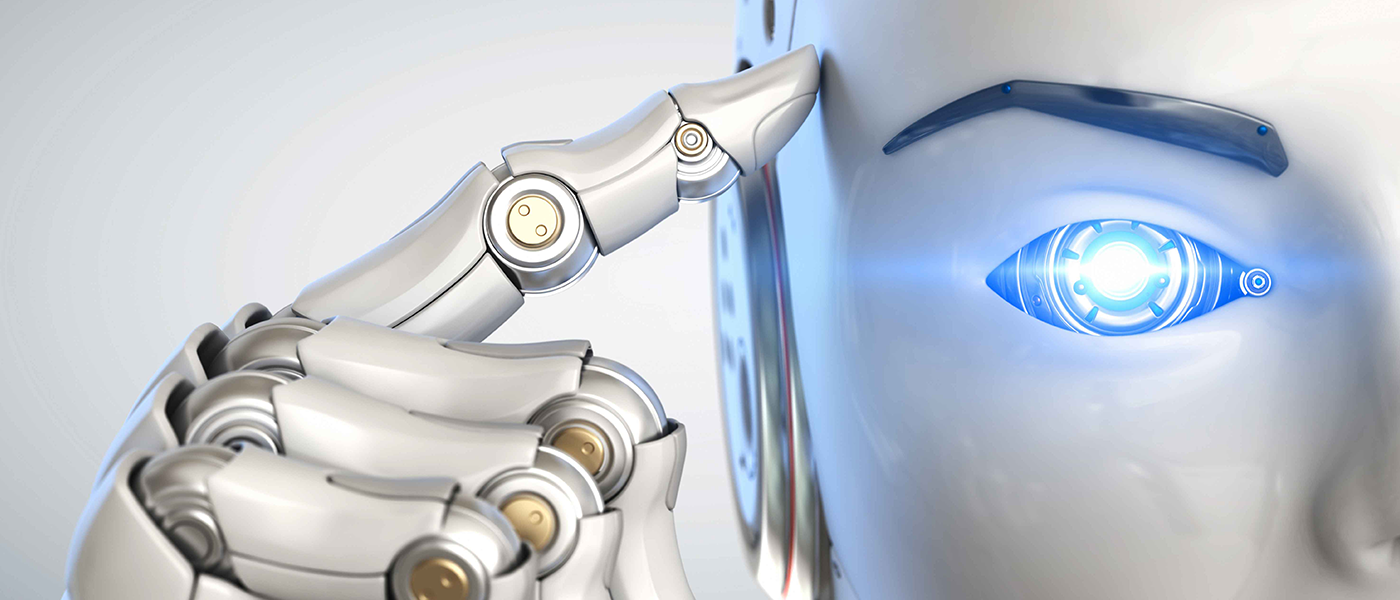 5. Machine Learning Facilitates Analytical Optimization
Businesses leverage the immense analytics opportunities offered by machine data to fine-tune their operations, deliver new business models, and offer new products and services in tune with customer demand. The insights gained, predict not just how a customer may behave or act, but also how the competition may move in the future.
One sector where machine learning algorithms are already in widespread use is the financial sector. Financial services companies use various machine learning algorithms such as random forest and gradient boosted models for a host of applications, from predicting the probability of being ranked at the top of aggregator portals to predict midterm cancellation rates on policies, and more. These applications have a direct bearing on customer satisfaction. For example, banks and financial institutions predict volumes for credit card lines, to adjust rates and terms, and thereby attract the right type and volume of customers for the specific product.
Related Reading: Top Artificial Intelligence Trends to Watch Out for In 2019
6. Machine Learning Facilitates Augmented Analytics
The scope of machine learning improves with the development of technology. Neural networks support better classification and forecasting, decision trees support more complex rule and relationship-based customer experience programs. All these improve the organization's ability to support complex decisions, forecasts, and optimizations.
Augmented analytics, which co-opts these latest and emerging technologies, combines various elements of the ecosystem, such as data preparation, business intelligence, predictive analytics and machine learning capabilities into a single, automatic and seamless process. Enterprises would be able to cleanse their data easily, to uncover latent insights and patterns.
Today's huge data create millions of variable combinations impossible to process manually or even with traditional tools. Augmented analytics, powered by machine learning, deliver quicker insights, reducing customer frustration.
What exists now is just the tip of the iceberg. The future holds a world of possibilities. A case in point is the fragmented nature of the machine learning ecosystem being all set for a big churn. Increased competition, the hyper-fast paced changes in technology, and the proliferation of big data at an alarming frequency force many open source machine learning libraries, algorithms and frameworks to join forces and deliver a better deal to their customers. The lower-level personalization commonplace today will make way for a more robust collaborative filtering, delivering a much higher degree of personalization and contextualization than present levels.
Side-by-side, the machine learning ecosystem is becoming increasingly easier to use, and more affordable. Hitherto, only enterprises with large analytics teams could really afford to play around with machine learning. The advent of various solutions delivered in a cloud-based subscription model makes the power of machine learning available to the masses, including start-ups, freelancers, and even individuals.
Marketers and brands can leverage the improved ecosystem to generate a better picture of their customers' true context, and serve them better. Simply put, customers will get better food, movie, music, travel, product and purchase recommendations.
Related Reading: AI To Solve Today's Retail Profit Problems
If you are planning to select Business Intelligence (BI) tool for your Big Data solutions, it is important to evaluate which one is the best suited and not best rated for your company. Selecting a right visualization tool that can help you get the most out of Big Data and has well-defined functions, is an important criterion of the process. So you should ask the following questions before selecting the best tool for your company.
1. What are you visualizing?
It is important to first understand why you are looking for the tool in the first place. If you are planning to visualize the internal data such as marketing, finance, etc. you should look for a tool that is in alignment with your management system. For example, if you are using SAP ECC/Net Weaver system for handling internal data, an SAP-based BI will work better for easy implementation and cost reduction on training. Similarly, if you are going to use the tool for a client, it is better to use something that is compatible with what your client is using.
2. How is the tool's interface?
It is imperative that the tool has an easy to use Graphical User Interface (GUI). Tools are meant to save time and make the task easy.  A well-designed tool that offers access to various options can be put in the pipeline with ease. Check if it has nice graphics capabilities in case you need to visualize decision trees and so on.
3. Does it have the essential support for visual discovery?
Tools should provide the most basic support for visual discovery and query processing. This might include something as simple as comma-separated values file, text, Excel, and XML support. Apart from these basic things, you might need to check what programming language it supports. Your decision will rest on what your internal team is expert at handling. Your team can get to support for various well-known programming languages such as C++, Python, Java, and Perl.
The other thing to check is whether or not the visualization tool you are planning to use is compatible with the operating system you use. In case of cloud implementation, ask the cloud provider for an OS that is compatible with your visualization tool. If you are catering to a client, ensure that the OS you select is compatible with their systems too.
4. Is the price right?
It is no surprise that price plays an important role in finalizing a lot of things in any company. BI projects cost a lot and the cost will largely depend on a number of criteria such as the level of in-house expertise and the ultimate goal to be achieved. Visualization tools should not be judged on the basis of their price alone but compared with how big is the need and what is being provided.
A good way to make a decision is to try a free trial version of the software to check whether it works for you or not. The tool provider should offer good technical support along with the documentation that covers all aspects of the tool.
5. How flexible is the tool?
Big Data is evolving at a phenomenal rate and so is the technology around it. Make sure that the visualization tool that you are seeking is flexible enough to adapt to these changes. Ask the provider how easy it is to upgrade the tool so that you do not hit a roadblock and require a complete overhaul in the near future.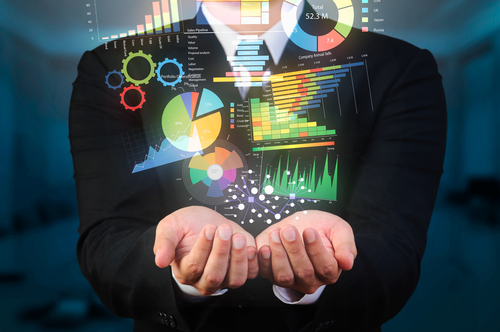 Understanding these points will help you start zeroing on a list of visualization tools but seeking the support of an experienced tool provider will help you finalize it. Look for someone like us who have an expertise in understanding the requirements of the client and providing a complete solution.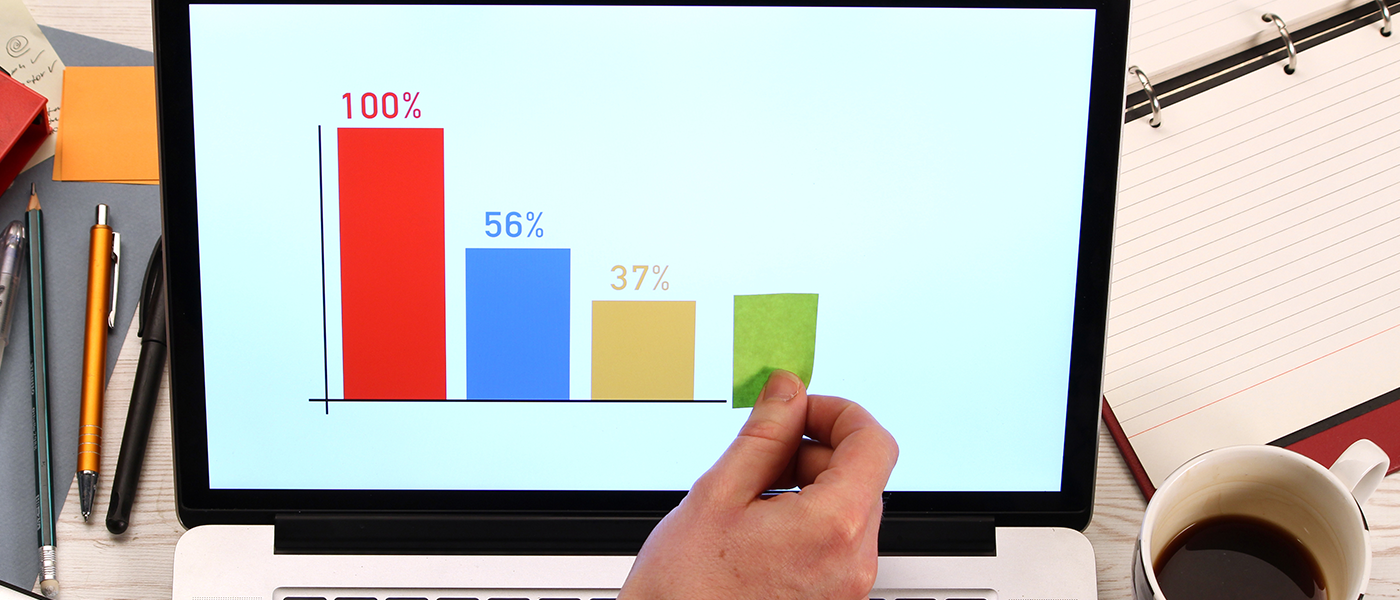 If your company is dealing with Big Data, Data analytics and visualization is a must-have tool to understand and gain insights effectively. There are several tools available in this sector that promise to convert raw data and produce it as solutions that are easily understandable. These solutions can be in the form of charts, videos, infographics or even highly engaging and intuitive presentation that uses Virtual Reality and Augmented Reality (VR & AR). Here are the top 7 data analytics and visualization tools that you can hire to get the most out of your data.  
1. Tableau
Tableau is one of the most widely used data visualization software due to its user-friendly, intuitive design, and excellent official supporting documentation. This data analytics and visualization tool are available in five different versions – Desktop, Server, Online, Mobile, and free-to-use Tableau Public. It has the capacity to produce interactive visualizations that are compatible with huge and very fast-changing data sets used in Big Data operations involving artificial intelligence and machine learning applications. It is designed to work great with almost all advanced database solutions such as Hadoop, Amazon AWS, My SQL, SAP, and Teradata.
2. Sisense
This tool is smartly designed to provide a full stack analytics platform with ease of use. The interface offers users a chance to simply drag and drop charts and more complex graphics for achieving interactive visualizations without much of a hassle. The tool has the capability to gather data from multiple sources and query them instantaneously along with an option to share the dashboard across organizations. Sisense is a powerful tool for people who are experienced in this field and can be a little overwhelming for newcomers.
3. Plotly
Plotly is a web-based data visualization platform that lets the user create simple to complex charts directly inside their web browser. It offers a clean, intuitive and fully-featured interface for free, but its commercial package provides more user-friendliness and support. Its ability to enable more complex and sophisticated visualization is a direct result of integration with analytics related programming languages such as R, Python, and Matlab.
4. FusionCharts
This Javascript-based data analytics and visualization tool has the ability to produce 90 different chart types and integrates a large number of platforms and frameworks to offer optimum flexibility. It is one of the leaders in the paid-for market simply because it offers many live templates where users can simply plug in their data instead of starting one from scratch.
5. Google Charts
Google is at the forefront of technology and it stays the course by providing an entire set of data visualization tools that support various data formats including geolocation and offers a variety of outputs. But keep in mind that Google Charts are for people who have worked with data before and can code in JavaScript to make the best use of this amazing tool.
6. QlikView
QlikView tool is a major vendor that competes for supremacy with Tableau since it also provides a wide feature range and high customization setup. It does take time to get used to it, but can be very powerful when used to its full potential. There are numerous third-party resources available online for this clean and clutter-free tool. It additionally offers powerful business intelligence, analytics, and enterprise reporting.
7. Datawrapper
Datawrapper is the perfect tool for media organizations that are looking for creating simple charts to present statistics. It's simple and clean interface allows easy CSV data upload, to create simple charts and maps that can be quickly embedded into reports.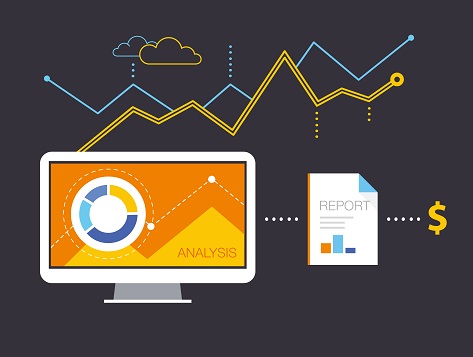 Data analytics and visualization tools are abundantly available and seeking the best one for your organization can be difficult. It is better to seek the expertise of consultants such as our organization to get the most out of your Big Data.