Analytics in Sports: Redefining the Tactics of Winning Games with Statistical Data 
Sports used to be simple. Play the game and compete to win. Entertainment value aside, athletes and teams would target to compete better than the others in order to win competitions, to get those points on the board, and get their hands on the prize. The bonus- fame, money, and fans! 
When it came to improving abilities, athletes and sportspersons trained hard, worked on their fitness and skills in order to reciprocate that out on the field of play. Coaches monitored, advised, and mentored them enabling the players to get better and fitter so that they could outperform their opponents. Fans followed their beloved teams and stars through various forms of media all the way from print to electronic. 
When it comes to gaining a competitive edge today, training and working hard are not enough. An athlete or a sportsperson needs to know more about specific areas they need to improve, how they can maximize their strengths and minimize their weaknesses, how they can target the competition among many other areas. The necessity to identify those minute yet significant attributes and generate new metrics and key performance indicators has prompted data analytics to make its foray into sports.
Discover the applications and dimesions of sports software with Fingent. We provide Custom software and analytics solutions for the sports industry to keep track of athletic performance, to create engaging fan experiences, and with the power of analytics assist your coaching staffs with better statistics.
Analytics – The New Player
Analytics has completely disrupted the way organizations go about with their businesses by using the one commodity that globally, every industry, or every business across every domain generates: Data! 
Data is what runs the show today. And it is analytics that has changed the world by using this data in infinitely creative ways to provide individuals, groups, or organizations with insight into what the data means, what information can be obtained from this data and how can this information be used to deliver positive outcomes. 
Read more: How Cognitive Computing is Revolutionizing the World of Sports
What does Analytics do?
Analytics identifies this data and gathers it into a common ground so that it can be structured into information. And this information generates insights that drive business decisions. Business decisions power growth and growth defines success. 
Simply speaking, analytics is a linear trajectory that empowers an individual or organization to transform itself. Analytics can be thought of as not only identifying and interpreting data but also the application of data patterns and various techniques that help in effective decision-making. Decision-makers use this information to identify past trends and make informed decisions that can have future business implications. 
Consider the thought – 'If only three out of five routes were being used by commuters to travel from New York to Boston yesterday, then improving the other two and adding two more routes could reduce travel time by 25% within the next 5 years assuming the rate of growth of traffic on the road stays constant at 15% annually'.  
Analytics has changed the way we ask questions. The above example is meant to be some of the simpler scenarios of insight that one may gain using data analytics. The richness of data harnessed the power to make informed decisions. That is what analytics does. 
And now, the Sports industry has a new best friend.
Analytics and Sports
While the theory of sports analytics and the study of performance statistics might have been around since the 1980s, it was hugely popularized by Billy Beane – General Manager of the American baseball team the Oakland Athletics during the late 90s and early 2000s. Some of you might be familiar with the movie or the book Moneyball. Moneyball was inspired by Billy Beane's study of Sabermetrics or the empirical analysis of baseball statistics that measure in-game activity.  Beane implemented methods to identify key performance indicators of players that would collectively bring in an improvement on his team's performance in the long run. Using this approach, he built a competitive team that, despite having one of the lowest operating budgets out of over 30 teams in professional American baseball, consistently managed to produce performances placing them in the top five to ten teams in their league.
Global sports analysts and industry experts have remarked that the sports analytics industry is potentially expecting to reach a value of $5.2 billion dollars by 2024. Not bad for an industry that had a market value of around $125 million just about a decade ago.
Analytical approaches, however, are different when it comes to different sports. For example, baseball and cricket generate a majority of their data points during one to one interactions between players on the pitch, such as a pitcher pitching to a batter or a batsman hitting the ball towards a specific fielder. The approach used here could not be implemented in a game like Football (Soccer) or Basketball where multiple players are interacting with each other simultaneously with interactions becoming more attached among themselves if the ball happens to be closer to them.
There is no hard and fast rule when it comes to what techniques can be applied and that is where the beauty and challenges lie when it comes to applying analytics to sports. 
Key areas in Sports that Implement Data Analytics Techniques
Here are some key areas in sports that implement data analytics techniques as sports organizations look to maximize performance and revenue.
1. Performance Tracking and Analysis
The seemingly minute margins are what make the difference between winning and losing. This is where analytics has helped athletes and teams improve themselves both physically and mentally. 
Gone are the questions such as 'How many goals did we score?' or 'How many assists does Player A have?'. Today the questions asked are more along the lines of 'Player A has a pass percentage of 95.6 from which 47% of those passes were 15-yard passes. 34.5% of these 15-yard passes were forward passed. What percentage of those passes created a goal-scoring opportunity for our forward?' 
or 
'Player B has made 4.5 interceptions per game over the last 25 matches out of which 80% of them happened in the middle third section of the pitch. If we can have player A close to B during these interceptions, A could then pick up the ball and make a 15-yard pass to quickly release our forwards, could he not? This ideally means that we should pair players A and B closer together in our matches.'
Once again, the examples mentioned above are some of the less complex questions that are asked with respect to utilizing analytics across sports teams. And it only gets more interesting from there.
2. Monitor and improve performance
Giving coaches and managers data ranging from the distance covered, area coverage maps, heartbeat rates to passing percentages, shot classification, positioning data, and much more allows them to analyze in great depth. Devices such as fitness bands and video cameras coupled with custom algorithms enable the recording of such data which is presented to the coaches and managers as part of a massive statistical datasheet. This gives them the flexibility to identify key statistics and use them to plan training patterns and routines.
Coaches can use this data to tailor specific training programs for their teams and individual athletes that can help them improve on key performance areas relevant to their playing style. On another front, the data can also be used to identify key improvement areas so that specific drills and exercise routines can be implemented to develop on them. Or, this data can be used to target specific weaknesses of rival players so that the team can exploit them to gain a tactical advantage.
3. Fan Engagement
The last couple of decades saw technology and digitization invading the sports industry in a way that nobody could even think of 20 to 30 years back. With smartphones and mobile apps getting so popular today, sports teams and organizations are utilizing technology to engage with their fans to provide better customer experiences, gradually increasing the marketability of sports.
Sports franchises have used mobile apps coupled with analytics to improve the experiences of match-going fans. Fans can be rewarded with discounts, ticketing offers, merchandise offers, VIP seats, or player engagement opportunities based on their attendance, seat preferences, snack preferences, and more. Fans also stream matches online today. With applications utilizing basic information to identify fan demographics such as age, location, and teams they support, sports clubs and franchises have found ways to offer personalized packages to fans that enhance their user experience. 
Television and digital media are used as platforms where fans can interact not only with each other but also their players, club officials, sports pundits, and analysts as they come together to exchange ideas, opinions, and to network. Having team and player performance statistics available for visualization to the everyday fan brings out the analyst in them as well, giving them the sense of being more involved with their favorite sport, team, and heroes on the pitch – a sense of ownership if you will.
Read our case study: Legends Personal Training 3.0 – How Fingent developed a fitness regimen app for a select group of personal trainers and health professionals in Wimbledon and Kingston.
How Analytics Boosts Revenue Generation in Sports
Generating revenue is undoubtedly one of the most important aspects of running a business. This applies to sports companies too – be it running a sporting franchise, a team, or a league.
Some of the common avenues that sports teams explore include television deals for broadcasting games, ticketing for stadiums, corporate sponsorships, merchandising, and of course, player trades or transfers.
Examples of how analytics contributes to sports revenue:
Analysts could identify leagues with potential based on past victories, player potential to attract crowds. For example, leagues, where teams have larger stadiums, would be prime candidates to earn more money through ticket sales. 

Using data, sports teams can identify the fans who attended the games, made in-stadium purchases, and the movements within the premises. This information could be pivotal for the corporate personnel as it would enable them to have a greater focus on sponsor targeting and engagement both within the stadium and outside.

Merchandising is a key component of a sports team's revenue-generating model. Using fan information from ticketing, fan engagement events, or even previous purchases at the club's stores, the decision-makers could identify potential other locations to expand their reach – enabling fans to buy merchandise of their team far easier.

Player Transfers – There are various examples of transfer fees paid by a buying club to the selling club in order to facilitate a purchase for the services of a player. How would analytics play a role in this?

There are many factors that determine the 'value' of a player – such as his/her current form, age of the player, the relative proximity of the player's ability in terms of current ability and peak potential, marketability of the player, and various other factors. Analysts work out algorithms using a variety of these parameters to determine optimal market values which are then used as a starting point for any player trade or sales.
Read more: iBeacon Technology in Sports and Other Industries
The Potential of Analytics in Sports
The potential of analytics in sports is enormous. Though the sports industry has debuted analytics only lately, industry experts are trying to dive deeper into the implementation of data-driven decision making. Looking at the rising number of use cases and business benefits, it's no surprise to say that the future of professional sports lies in the hands of sports analytics. 
Fingent offers a wide array of custom software and analytics solutions for sports organizations that help them manage their basic to the most complex challenges. Get in touch with us to learn more. 
Data Mining Vs Predictive Analytics: Learn The Difference & Benefits
With big data becoming the lifeblood of organizations and businesses, data mining and predictive analytics have gained wider recognition. Both are different ways of extracting useful information from the massive stores of data collected every day. Often thought to be synonyms, data mining and predictive analytics are two distinct analytics methodologies with their own unique benefits.
This blog examines the differences between data mining and predictive analytics. 
Difference Between Data Mining and Predictive Analytics
Data mining and predictive analytics differ from each other in several aspects, as mentioned below:
Definition
Data mining is a technical process by which consistent patterns are identified, explored, sorted, and organized. It can be compared to organizing or arranging a large store in such a way that a sales executive can easily find a product in no time. Various reports state that by 2020 the world is poised to witness a data explosion. Therefore, data mining is a strategic practice that is necessary for successful businesses. It helps marketers create new opportunities with the potential for rich dividends for their businesses. 
Predictive analytics is the process by which information is extracted from existing data sets for determining patterns and predicting the forthcoming trends or outcomes. It uses data, statistical algorithms, and machine learning techniques to identify the likelihood of future outcomes based on historical data. In other words, the aim of predictive analytics is to forecast what will happen based on what has happened. 
Techniques and Tools
Although there are many techniques in vogue, data mining uses four major techniques to mine data. They are regression, association rule discovery, classification, and clustering. These techniques require the use of appropriate tools that have features like data cleansing, clustering, and filtering. Python and R are the two commonly used programming languages in data mining.
Unlike data analytics, which uses statistics, predictive analytics uses business knowledge to predict future business outcomes or market trends. Predictive analytics uses various software technologies such as Artificial Intelligence and Machine Learning to analyze the available data and forecast the outcomes.
Purpose
Data mining is used to provide two primary advantages: to give businesses the predictive power to estimate the unknown or future values and to provide businesses the descriptive power by finding interesting patterns in the data.
Predictive analytics are used to collect and predict future results and trends. Although it will not tell businesses what will happen in the future, it helps them get to know their individual consumers and understand the trends they follow. This, in turn, helps marketers take necessary, action at the right time, which in turn has a bearing on the future.
Related Reading: Predictive Analytics: The Key to Effective Marketing and Personalization 
Functionality
Data mining can be broken down into three steps. Exploration, wherein the data is prepared by collecting and cleaning the data. Model Building or Pattern Identification by which the same dataset is applied to different models, thus enabling the businesses to make the best choice. Finally, Deployment is a step where the selected data model is applied to predict results. 
Predictive analytics focuses on the online behavior of a customer. It uses various models for training. With the use of sample data, the model could be trained to analyze the latest dataset and gauge its behavior. That knowledge could be further used to predict the behavior of the customer. 
Talent
Data mining is generally executed by engineers with a strong mathematical background, statisticians, and machine learning experts. 
Predictive analytics is largely used by business analysts and other domain experts who are capable of analyzing and interpreting patterns that are discovered by the machines. 
Outcome  
Data mining enables marketers to understand the data. As a result, they are able to understand customer segments, purchase patterns, behavior analytics and so on. 
Predictive analytics helps a business to determine and predict their customers' next move. It also helps in predicting customer churn rate and the stock required of a certain product. Additionally, predictive analytics enable marketers to offer hyper-personalized deals by estimating how many new subscriptions they would gain as a result of a certain discount, or what kind of products do their customers seek as a complement to the main product they bought from the seller. 
Related Reading: Using Predictive Analytics For Individualization in Retail
Effect of Data Mining and Predictive Analytics on the Future 
The global predictive analytics market is estimated to reach 10.95 billion by 2022. We are now in a period of constant growth, where businesses have already started using data mining and predictive analytics sift through the available data for searching patterns, making predictions and implementing decisions that will impact their business.
Both approaches enable marketers to make informed decisions by increasing productivity, reducing costs, saving resources, detecting frauds, and yielding faster results. To make the best use of data mining and predictive analytics, you need the right guidance and the best expertise. Talk to our experts and find out how Fingent can help your business scale up with the power of data. Get on your way to a digital-first future with Fingent.  
Customer Experience or CX may be the single most important factor that could make or break a business in today's customer-centric market. A good product, a great marketing team, and competitive pricing can all amount to nothing if the customer experience isn't up to the mark. As more and more businesses head towards brand transformation, it is vital that they keep the customer experience at the center of things.
In this blog, we will discuss why a memorable Customer Experience is key for brand transformation and how you can achieve it for your business.
How Important is Customer Experience?
Before we get into the importance of customer experience, let's have a look at what that term really means.
Gartner defines customer experience as "the customer's perceptions and related feelings caused by the one-off and cumulative effect of interactions with a supplier's employees, systems, channels or products."
A take on the definition of what a customer has come to mean today was brought out in this interesting article: "In a connected business reality, everyone in the ecosystem of your business is a customer: from employees and investors to partners, buyers and their networks, including the various players in the value chain from manufacturer to end consumer and back. In other words: all stakeholders."
Customer Experience then is much more than achieving customer satisfaction. Everything a brand does play a part in forming the customer experience. A study by the Temkin group brought out that CX is made up of three components – success, effort, and emotion. The study showed that out of all the three, emotion played the most significant part. Affecting the emotions of customers through a concerted effort by the brand is what customer experience management is all about. Does it pay off? Definitely. As the study goes on to show, "companies that earn $1 billion annually can expect to earn, on average, an additional $700 million within 3 years of investing in customer experience."
The benefits of Customer Experience extend to much more than revenue, though that is a pretty great factor in itself! A Walker study found that customer experience will overtake price and product as the key brand differentiator by the year 2020. This is of prime importance in brand transformation as the key goal of this transformation is to differentiate a business from its competitors and get ahead of them.
Related Reading: Find how Robotics and AI can help improve the customer experience
Ways to Enhance the Customer Experience
Ensuring that Customer Experience is the best it can get is a complete discipline in itself. Customer experience management (CEM or CXM) is the function that works towards streamlining every interaction between an organization and its customers. The goal is to foster brand loyalty in customers by ensuring that every touch point in the customer's journey with the brand is satisfactory. The Customer Experience must be memorable and for the right reasons.
The most important factor in creating a good CX is to have a 360-degree view of customers.  Starting from there, the customer's journey is optimized at every point to ensure a consistently positive experience. Consumer research, a thorough knowledge of market conditions, and an organization's culture, vision and mission are some factors to keep in mind when designing a customer experience strategy for your business. This will ensure that the strategy takes into account all departments in the organization and not just those in customer-facing roles.
Customer Strategist Journal lists six key areas of the digital customer experience:
Reachability

Service convenience

Purchase convenience

Personalization

Simplicity and ease of use

Channel flexibility
If you notice, many of these key areas are linked to the channels used by customers. The Genesys State of Customer Experience research brings out that 83% of consumers say the ability to move from one assisted channel to another, such as moving from web chat to a live conversation, is desirable. However, only 50% of businesses support such cross-channel interactions. This is definitely something to be considered. Let's look into this in detail.
Unlike a few years ago where customers would communicate with brands either through email, telephone or directly visiting the company, today's connected customer has various channels at their disposal. Websites, Facebook, Twitter, Whatsapp, and public forums are being used to contact and interact with brands. They expect customer service to be available and top notch in all these channels. This makes the brand transformation complicated, as delivering flawless customer service through every one of these platforms is challenging to say the least. If you fail, you know they are going to switch brands, which are available at the next click.
Channel Switching is another related challenge. For example, a customer could raise an issue through email and then request for escalation through a call and leave negative feedback on social media. The customer would expect the brand to be aware of his/her different interactions, respond and resolve the issue satisfactorily.
This challenge can be addressed with a few measures:
Centralization of interactions and data

This gives all customer-facing executives the necessary information to deal with issue no matter which platform is used.

A unified stand

The goal is to make the customer feel that it is one conversation, even if they are talking to different teams. This requires all teams to be equipped with the resources, information, and vision to show a unified stand and represent the brand consistently.

Engage with customers on their terms

Customers prefer using different channels according to their convenience. They will not appreciate being directed to the channel that is convenient for the brand. This makes it important to identify and respond to them in their own terms.
Related Reading: Check out other blogs to know how a streamlined workflow can improve customer service.
Apart from addressing Channel Switching, there are a few important measures that brands need to keep in mind if they want to deliver a seamless and satisfactory Customer Experience. Here's listing a few of them.
Go Mobile

The Genesys report showed that "when interacting with a business for service and support, 78% of consumers surveyed use a mobile device. And that number jumps to 90% when working with millennials." This makes it extremely important for brands to provide mobile-optimized solutions including apps, which focus on ease of access and interaction with the brand.

Weave CX into your entire structure

The goal of Customer Experience must be all pervasive throughout the organization. A customer experience strategy must be designed and weaved into the core of your business. Your vision and mission must include this commitment. An example is Dell Computer. Their mission is "to be the most successful computer company in the world at delivering the best customer experience in the markets we serve." Employees have this on their ID cards and every bulletin board in every office has a sign that reads "The Customer Experience: Own It." 

Know your customers

Understand your customer completely. Use technology to its fullest to derive insights into customer behavior and demographics. Getting detailed and actionable insights will help you plan your customer experience strategy effectively.   
Personalize! Personalize!
The most important aspect of getting your Customer Experience strategy right is personalization. Hyper-personalization is what the customer demands, and it is vital for brands to adopt measures to ensure this. At Fingent, we help brands build custom applications and solutions to achieve this for their customers. Let's talk.
Most of us, technology geeks or not, are eager to stay first in line to catch up with the latest game-changing technology trends. Here we are to know which technologies will thrive in 2019!
The Potential Technology Trends You Need To Explore In 2019
Have you ever looked up at the sky and clapped your eyelids on a bat? This is commonplace. But what if it was a drone. Or would it be a flying fleet? Since we don't belong to the Jetsons family, the latter is not expected but we are close to it! 2019 is definitely a transformative year for technological innovation!
According to Gartner, the Top 10 Strategic Technology Trends for 2019 are Block chain, Artificial Intelligence, Empowered Edge, Privacy and Digital Ethics, Quantum Computing, Immersive Experiences, Augmented Analytics, Autonomous Things, and Digital Twins!
This is just the tip of the iceberg. Following are the emerging technology trends and catalyzing technical innovation that we can expect to see more of in 2019!!
1. Blockchain Technology – The 'New Internet'
Some call Blockchain technology the 'New Internet'. The blockchain is the brainchild of a person or group of people known by the pseudonym, Satoshi Nakamoto. It permits digital information to be distributed but not duplicated.
It was first devised for the digital currency, Bitcoin.  It is also called the "digital gold". To this day, the total value of the currency is nearly $112 billion US!
"Blockchain solves the manipulation problem", says Vitalik Buterin, inventor of Ethereum.
2. Artificial Intelligence (AI)
Apart from AI-powered chatbots, 2019 will witness chip manufacturers such as Intel, NVIDIA, AMD, ARM, and Qualcomm shipping specialized chips that speed up the execution of AI-enabled applications.
2019 will also be the year for hyperscale infrastructure companies like Amazon, Microsoft, Google, and Facebook.
Related Reading: Check out the top AI trends of 2019.
3. Cloud-independent edge computing
The study from IDC illustrates that 45 percent of the entire data created by IoT devices will be stored, processed, analyzed and acted upon close to or at the edge of a network by 2020! Edge computing is a mesh network of data centers that process and store data locally before being sent to a centralized storage center or cloud.
4. Privacy and Digital Ethics
Facebook, recently witnessed the biggest security breach in which 50 million accounts were compromised. Facebook, later clarified that data of 30 million accounts were stolen.
People are becoming more nervous about how organizations and third-parties are using their personal data.
5. Quantum Computing
The world is behind building the first fully-functional quantum computer. Also called the supercomputer, this is expected to be a cloud service rather than an on-prem service. IBM is already offering cloud-based quantum computing services. For instance, the automotive, financial, insurance, pharmaceuticals, military, and research industries have the most to gain from the advancements in Quantum Computing.
6. Immersive Experiences
Conversational platforms are changing the way in which people communicate with the digital world. Virtual reality (VR), augmented reality (AR) and mixed reality (MR) are changing their approaches to know more about people's perception.
7. Augmented Analytics
Augmented analytics relies on augmented intelligence. This uses machine learning (ML) to transform how analytics content can be developed, consumed and shared.
"Through 2020, the number of data scientists will grow five times faster than the number of experts", says David Cearley!
8. Autonomous Things
Autonomous things, such as robots, drones, and autonomous fleet, use Artificial Intelligence techniques to automate their functions that were previously performed by humans.
9. Digital Twins
A digital twin is a digital representation of real-world items that are interlinked. Cearley states that there can be digital twins of people, processes, and things!
A DTO is an aspect of the Digital Twin evolution that is a dynamic software model that relies on operational or other data. DTOs help drive efficiencies in business processes.
Apart from these, there are other key technology trends that organizations need to explore in 2019. These include:
10. Cybersecurity and Risk Management
According to the estimates from the firm Gemalto, the data breaches were 4.5 billion in the first half of 2018! The University of Maryland study found that hackers attack computers every 39 seconds.
In 2019 we will be facing a more sophisticated array of physical security and cybersecurity challenges.
Cybersecurity is thus the digital glue that has held IoT, Smart Cities, and the world of converged machines, sensors, applications, and algorithms operational throughout!
11. Smart Spaces
A smart space is a physical or digital environment in which humans and technology-enabled systems interact in an increasingly open, connected, coordinated and intelligent ecosystems, according to Gartner! The world of technology is to enter accelerated delivery of smart spaces in 2019.
 12. Self-powered data centers
Data centers grow every minute with the implementation of virtual servers and storage, energy-efficient buildings. In 2019, the data centers are expected to run on its own self-contained power plants!
13. IoT integration
2019 will witness more IoT implementation. An International Forrester IT survey that said among a recent group study, 82% of respondents were unable to identify all of the devices connected to their networks. Of this lot, 54% were nervous about device security, and 55% were concerned about integration!
Related Reading: Find the role of Data Analytics in Internet of Things (IoT)
14. More self-service IT kiosks for business users
2019 will be a year of IT innovation designed to build better communication between IT and end users. The self-service IT kiosks to be set up would enable users to log on and choose what they want for the apps that they build.
15. The Internet of Things and Smart Cities
50 billion equipment, including smartphones, and others are expected by the IoT to be wirelessly connected via a network of sensors to the internet by 2020!
The term "Smart City" means creating a public/private infrastructure to conduct activities that protect and secure citizens. It integrates communications (5-G), transportation, energy, water resources, waste collections, smart-building technologies, and security technologies and services!
To upgrade your business with the latest technology trends on the table, contact the experts at Fingent today! Also, read through our latest blogs to learn more about accelerated technological development!!
Digital revolution has not just changed how businesses are perceived but also how businesses are performed. It meant a shift from the conventional means of operation to the one aided by technology. In today's age, every aspect of a business from operations to management is run using digital tools. Such digital transformations has changed every industry and revolutionized the way of serving the customers, improve the competitiveness of the business and pushed forth its expansion into the global market.
Coleman Parkes Research in one of their surveys identifies that 82 percent of respondents have adopted digital technologies for redefining their businesses. This complete overhaul of business with the reinvention of business operations are affected by the advent of mobile, cloud, social, and big data analytics. So has the transcendence of a digital world helped grow businesses? If yes, what are the ways in which businesses can take advantage of the same?
Related Reading: Implementing a digital transformation strategy for your business requires adequate know-how of the varied process involved in the same. Know about the five crucial questions to consider before initiating your digital transformation journey here.
What are the innovative changes?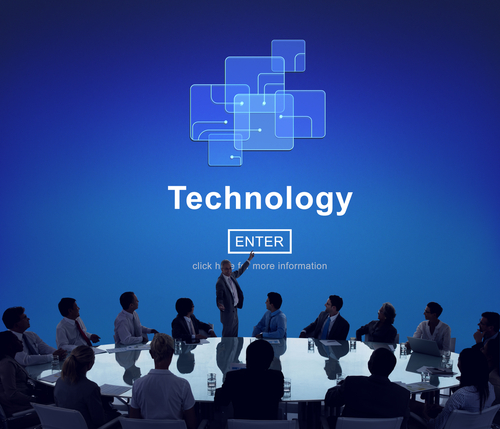 Early on, businesses built websites as a front for providing only information. With interactivity and the onset of the mobile revolution, sites and apps started to provide much more. They are used to offer services and products right at the doorstep of customers. The use of social media has enhanced the knowledge regarding what the customers like and what they seek. Businesses can use this medium to understand and tailor personalized experiences to provide real value to their customers.
Big Data analytics has changed the way businesses adapt and change. From decision making to predicting customer preferences and hiring the right skill sets, big data analytics has emerged as the game changer for businesses today by influencing how they deal their data.  Instead of undertaking a market study, there is relevant data that tells what is working in the market and what is not.
The competitiveness
Each business that enters into a digital transformation is out there to compete every second. Imagine the new generation of customers who have everything at the tap of a button. Businesses need to be on their toes to deliver rich, real-time interactions with an element of personalization to keep their customers engaged. Also, the need to keep updating and innovating with respect to the competition is a necessity to save the business from running into the ground.
The increased reach
Even though the competition increases with the digital transformation, businesses can take advantage of the fact that now they have reached a global audience. There is a market for the niche of products and services since customers have a way to access them easily. Also putting a step into innovation ensures that your business is at the forefront of achieving a profitable chunk out of the industry.
Improved avenues
Since transforming the business into a digital space is no longer an option, businesses should start utilizing the benefits of such a change. Pervasive digitization of services and products can be made to ensure that there are no barriers between the business and their customers. Also, traditional companies can start making efforts to revamp or add new services that are digitally available to increase their profits. Monetization from digital platforms and collaborations with partners can further help achieve better profits from an untapped source of customer relationships.
Related Reading: Take a look at the CIO's opinions of digital transformation initiatives deployed across different businesses here.
How to make the most of this digital transformation?
In today's day and age, no business is smaller or bigger, each of them competes in a virtual, digital space that offers fair ground for competition. Businesses should start looking at Big Data analytics and use the social media space to push their content to the customers. The idea is to be always supple, no matter how big or small your business is. Think like a startup at every step to understand the new technologies, the revolutionary changes, and be flexible to adopt them quickly. Having a digital core at the heart of your organization to manage and operate the business is the right way to go ahead in this modern digital era.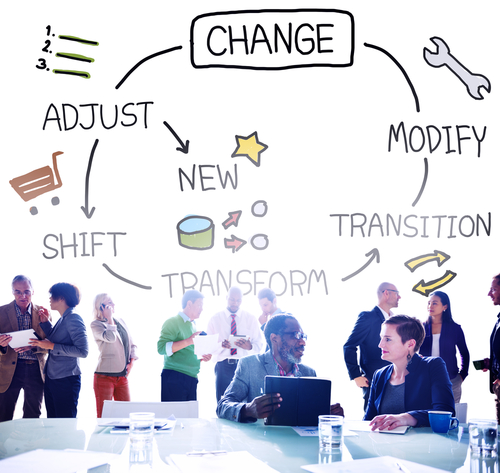 If your business is seeking to get into the race of digital transformation, it is important to act right now. Late adopters can have serious disadvantages since the competition is already in the domain. If you are looking to adopt a business model that utilizes a digital core, we can help. Embrace the digital transformation with the best developers to get to the forefront of change.
The Healthcare sector is booming at a faster rate and the necessity to manage patient care and innovate medicines has increased synonymously. With the rise in such needs, newer technologies are being adopted in the industry. One such major change that might take place in the future is the use of Big Data and Analytics in the Healthcare sector.
According to an International Data Corporation (IDC) report sponsored by Seagate Technology, it is found that big data is projected to grow faster in healthcare than in sectors like manufacturing, financial services or media. It is estimated that the healthcare data will experience a compound annual growth rate (CAGR) of 36 percent through 2025.
Market research have shown that the global big data in the healthcare market is expected to reach $34.27 billion by 2022 at a CAGR of 22.07%. Globally, the big data analytics segment are expected to be worth more than $68.03 billion by 2024, driven largely by continued North American investments in electronic health records, practice management tools, and workforce management solutions.
Here are 5 ways in which Big Data can help and change the entire scenario of the Healthcare sector.
1. Health Tracking
Big Data and Analytics along with the Internet of Things (IoT), is revolutionizing the way one can track various user statistics and vitals. Apart from the basic wearables that can detect the patient's sleep, heart rate, exercise, distance walked, etc. there are new medical innovations that can monitor the patient's blood pressure, pulse Oximeters, glucose monitors, and more. The continuous monitoring of the body vitals along with the sensor data collection will allow healthcare organizations to keep people out of the hospital since they can identify potential health issue and provide care before the situation goes worse.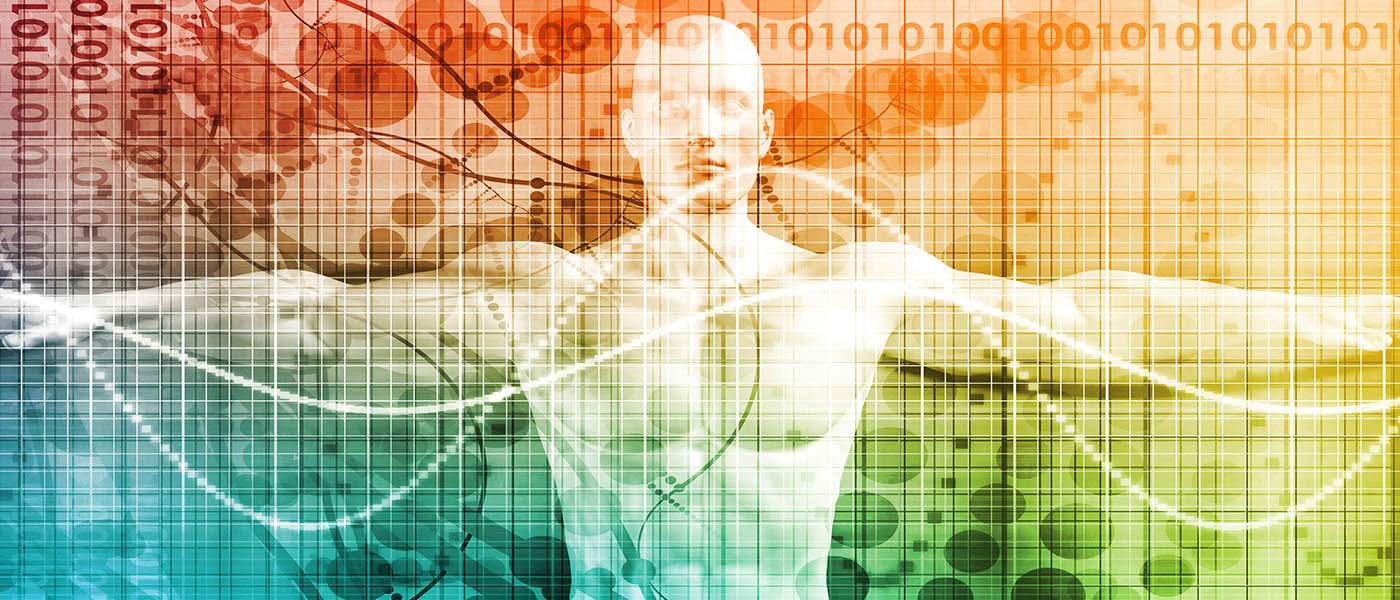 2. Reducing Cost
Big Data can be a great way to save costs for hospitals that either over or under book staff members. Predictive analysis can help resolve this issue by predicting the admission rates and help with staff allocation. This will reduce the Rate of Investment incurred by hospitals and in fact help utilize their investment to the max. The insurance industry can save money by backing wearables and health trackers to ensure that patients do not spend time in the hospital. It can save wait times for patients since the hospital will have adequate staff and beds available as per the analysis all the time. Predictive analytics also helps cut costs by reducing the rate of hospital readmissions.
According to a recent report by the Society of Actuaries, 47% of healthcare organizations are already using predictive analytics. It is also noted that over 57% of healthcare sectors believe that predictive analytics will save organizations 25 percent or more in annual costs over the next five years.
Healthcare & Big Data Facts: McKinsey & Company report states that after 20 years of steady increases, healthcare expenses now represent 17.6% of GDP, ie. nearly $600 billion more than the expected benchmark for the U.S. size and wealth.
3. Assisting High-Risk Patients
If all the hospital records are digitized, it will be the perfect data that can be accessed to understand the pattern of many patients. It can identify the patients approaching the hospital repeatedly and identify their chronic issues. Such understanding will help in giving such patients better care and provide an insight into corrective measures to reduce their frequent visits. It is a great way to keep a list and check on high-risk patients and offer them customized care.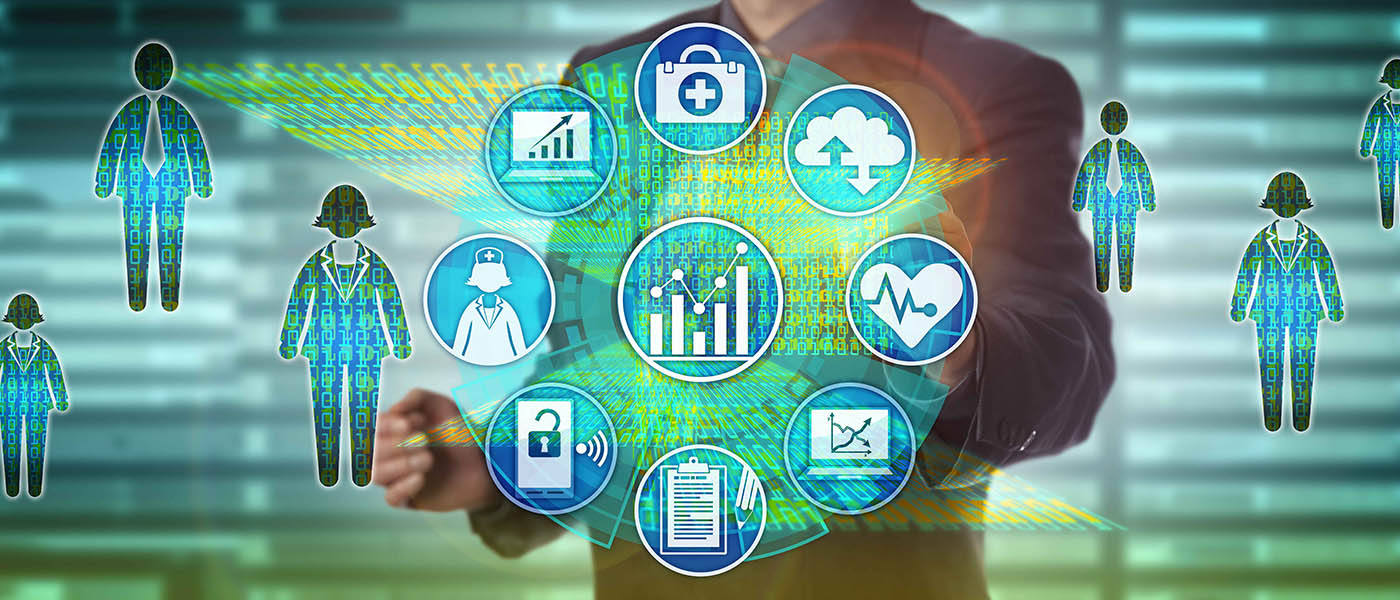 4. Preventing Human Errors
A lot many times it has been noted that the professionals tend to either prescribe a wrong medicine or dispatch a different medication by mistake. Such errors, in general, can be reduced since Big Data can be leveraged to analyze user data and the prescribed medication. It can corroborate the data and flag potential out of place prescription to reduce mistakes and save lives. Such software can be a great tool for physicians who cater to many patients in a day.
Healthcare & Big Data Facts: The Centers for Medicare and Medicaid Services prevented more than $210.7 million in healthcare fraud in one year using predictive analytics.
5. Advancement in Healthcare Sector
Apart from the current scenario, Big Data can be a great benefit for advancement in science and technology. For Healthcare, Artificial Intelligence, such as IBM's Watson can be used to surf through numerous data within seconds to find solutions for various diseases. Such advancement is already in progress and will continue to grow with the amount of research collected by Big Data. It will not only be able to provide accurate solutions, but also offer customized solutions for unique problems. The availability of predictive analysis will assist patients traveling to a particular geographical location by studying similar patients in that area.
Healthcare & Big Data Facts: Effective use of big data could add $300 million per year to the healthcare industry.
Thus, to sum up, Big Data increases the ability of the healthcare sectors to:
Predict Epidemics

Cure Disease

Improve Quality of Life

Increase Preventable Care

Begin Early Preventive Care

Spot Warning Signs Sooner
Numerous studies and researches prove that technology has tremendously transformed the healthcare sectors. Professor and researcher Ronda Hughes too explains in her research how big data is improving health services.
Improving health outcomes with big data | Source : TEDxUofSC
Although most part of Big Data generated is not fully utilized currently due to limitations of the toolset and funds, it is definitely the future. Invest in the future and use Big Data Analytics to be a part of an evolving Healthcare Industry by seeking an experienced company such as ours to assist you.
Related Reading: Find out how big companies are using the power of Big Data to enhance customer experience. 
IoT and data remain intrinsically linked together. Data consumed and produced keeps growing at an ever expanding rate. This influx of data is fueling widespread IoT adoption as there will be nearly 30.73 billion IoT connected devices by 2020. The Internet of Things (IoT) is an interconnection of several devices, networks, technologies, and human resources to achieve a common goal. There are a variety of IoT-based applications being used in different sectors and have succeeded in providing huge benefits to the users.
The data generated from IoT devices turns out to be of value only if it gets subjected to analysis, which brings data analytics into the picture. Data Analytics (DA) is defined as a process, which is used to examine big and small data sets with varying data properties to extract meaningful conclusions and actionable insights. These conclusions are usually in the form of trends, patterns, and statistics that aid business organizations in proactively engaging with data to implement effective decision-making processes.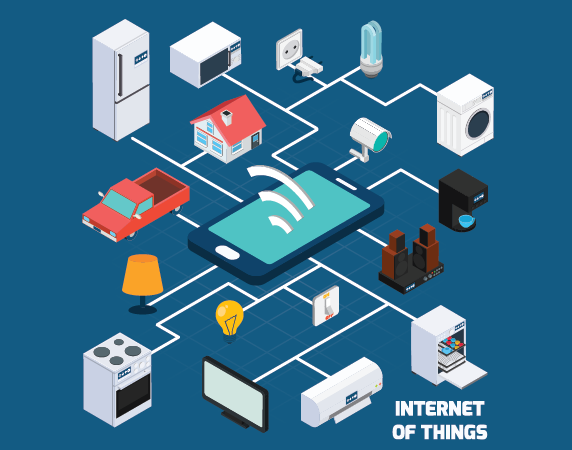 Merging Data Analytics and IoT will Positively Impact Businesses
Data Analytics has a significant role to play in the growth and success of IoT applications and investments. Analytics tools will allow the business units to make effective use of their datasets as explained in the points listed below.
Volume: There are huge clusters of data sets that IoT applications make use of. The business organizations need to manage these large volumes of data and need to analyze the same for extracting relevant patterns. These datasets along with real-time data can be analyzed easily and efficiently with data analytics software.
Structure: IoT applications involve data sets that may have a varied structure as unstructured, semi-structured and structured data sets. There may also be a significant difference in the data formats and types. Data analytics will allow the business executive to analyze all of these varying sets of data using automated tools and software.
Driving Revenue: The use of data analytics in IoT investments will allow the business units to gain an insight into customer preferences and choices. This would lead to the development of services and offers as per the customer demands and expectations. This, in turn, will improve the revenues and profits earned by the organizations.
Related Reading
Discover how
IoT
can turn beneficial for your organization and identify areas of deployment to foster innovation and growth.
Competitive Edge: IoT is a buzzword in the current era of technology and there are numerous IoT application developers and providers present in the market. The use of data analytics in IoT investments will provide a business unit to offer better services and will, therefore, provide the ability to gain a competitive edge in the market.
Optimize your Processes with Data
Fingent's proficiency in data analytics helps you get the most out of your IoT systems. Get in touch with us today to deploy the right IoT data strategy for your business.
Get A Free Quote!
There are different types of data analytics that can be used and applied in the IoT investments to gain advantages. Some of these types have been listed and described below.
Streaming Analytics: This form of data analytics is also referred as event stream processing and it analyzes huge in-motion data sets. Real-time data streams are analyzed in this process to detect urgent situations and immediate actions. IoT applications based on financial transactions, air fleet tracking, traffic analysis etc. can benefit from this method.
Spatial Analytics: This is the data analytics method that is used to analyze geographic patterns to determine the spatial relationship between the physical objects. Location-based IoT applications, such as smart parking applications can benefit from this form of data analytics.
Time Series Analytics: As the name suggests, this form of data analytics is based upon the time-based data which is analyzed to reveal associated trends and patterns. IoT applications, such as weather forecasting applications and health monitoring systems can benefit from this form of data analytics method.
Prescriptive Analysis: This form of data analytics is the combination of descriptive and predictive analysis. It is applied to understand the best steps of action that can be taken in a particular situation. Commercial IoT applications can make use of this form of data analytics to gain better conclusions.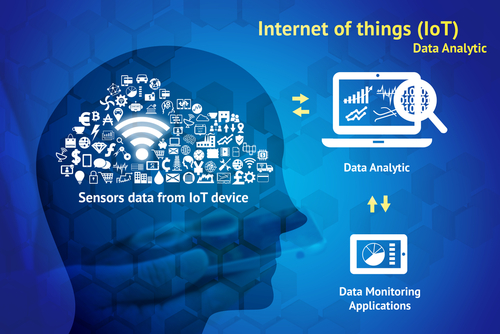 There have been scenarios wherein IoT investments have immensely benefitted from the application and the use of data analytics. With the change and advancement in technology, there are emerging areas in which data analytics can be applied in association with IoT. For instance, actionable marketing can be carried out by applying data analytics to the product usage. IoT analytics will also allow the increased safety and surveillance abilities through video sensors and application of data analytics methods.
Healthcare is one of the prime sectors of every country and the utilization of data analytics in IoT based healthcare applications can provide breakthroughs in this area. The reduction of the healthcare costs, enhancement of telehealth monitoring, and remote health services, increased diagnosis and treatment can be achieved using the same.
The utilization of data analytics shall, therefore, be promoted in the area of IoT to gain improved revenues, competitive gain, and customer engagement. By collaborating with the right strategy partner, businesses can couple data analytics with IoT to leverage data for gaining a competitive advantage.
Related Reading
Find out how you can apply
data analytics
to churn out better sales and customer engagement for uplifting your business.
Monetize IoT Data with Analytics [ Source : TEDx Talks]
AI continues to positively disrupt businesses around the world by empowering them with automation and data-driven insights.
In this video, Deepu Prakash, Head of Process and Technology Innovation at Fingent shares his expertise on deploying AI within the context of the modern business environment. He puts forth five crucial steps that you can begin right now to shift your company into an AI-driven model systematically.
In this monthly insight post, we're covering some of the major buzzwords in the world of enterprise software. We look at how AI can be potentially be misused in the enterprise, impact of machine learning on enterprise software, how technology can help legal aid services and how prepared are you to overcome the misuse of AI. We also look at how safe is crowd testing platforms for enterprises.
How Prepared Are You To Overcome The Misuse Of AI | CloudTweaks
The introduction of AI has been a great boon for enterprises. Compared to all other fields, the enterprise sector has remained open to all technological trends. However, the potential for misuse of AI still exists and is the one reason why you should be informed about it. This can help you take the necessary precautions to overcome the misuse of AI if it happened within your organization.
How Enterprise Software Is Getting Intelligent Through Machine Learning | Towards Data Science
Artificial Intelligence, Machine Learning, and Neural Networks have become the focal points of innovations and developments in computing. They have inched closer to achieving their full potential and are currently finding applications in almost every field of human activity from agriculture to transportation. Furthermore, this evolving forms in computing had a notable effect in the enterprise field too.
How Technology Can Help Legal Aid Services Run More Efficiently: a technologist's view | Law-Tech
Using technology to serve legal aid is nothing new. A huge corpus of legal material and resources are available online. Emerging technologies enable legal aid services to become more efficient than ever before.
Are Crowd Testing Platforms Safe for Enterprise? | Technology Advice
As a much better alternative to outsourcing, crowd testing is an entirely different approach that still provides insights into the level of functionality and any possible defects in the software. Crowd testing puts QA testing into a community of freelance software testers and users from around the world, who evaluate the software and give timely feedback to the developers.
5 top facts how IoT integration is influencing custom software development | TechGenYZ
With over 28 billion connected devices expected to go live by 2021, IoT is all set to unleash a major shake-up to the internet as we know it today. The coming IoT wave will drown all areas of Information Technology. Custom software development is no exception.
From snake oil peddlers to the thirty-minute infomercial, we've seen it all when it comes to sales techniques. One thing is certain, though. Today's consumers will not respond to "old school" sales practices. No longer will a "one-size-fits-all" sales approach work.
In a marketplace where consumers can have almost everything "their way" right away — from lunch to the day's news — successful selling must be built upon an authentic appeal that resonates and offers a solution to a problem.  
Seeking that authenticity and discovering that need doesn't have to be difficult. Today's most effective sales teams use data to market and sell effectively. McKinsey and Company surveyed more than 1,000 sales organizations worldwide and "found that 53 percent of those that are 'high performing' rate themselves as effective users of analytics."
Customer data is a far more reliable business building tool than preying on someone's emotions, using a fear tactic, or broadly throwing out a sales pitch and seeing what sticks. Here's how your sales team can use it to serve existing customers, attract new ones, and make more sales to grow your business.
Discover your ideal customer's most pressing need or pain point
Effective sales begin with a relationship. Gone are the days when a pushy, generic, persuasive approach produced sales. Today's customer wants to be known and understood. They need a problem solved or a question answered. You'll make a sale — and a long-term customer — when your product or service solves their problem or takes their pain away.
In "7 Old School Sales Techniques You Must Avoid," HubSpot's Marc Wayshak writes, "Prospects don't care about your product or service. They only care about the problems you can help them solve. Instead of pitching your product, ask effective questions to discover each prospect's deepest frustration. Then present a solution to solve that challenge."
A basic survey tool can help you discover what your customer's most pressing need is. Compiling all clients' existing purchases within your CRM or marketing automation software and then looking for patterns can also reveal what problem buyers are trying to solve.
Sales reps should habitually keep notes on each client to document where the client is in the sales funnel, what transpired during the previous conversations, items for follow-up, and any personal info that becomes a topic of conversation.
Taking all of these information-gathering techniques together, you can compile the data to reveal your customers' greatest need and many facets of it:
Is it constant or occasional?

What exacerbates it?

What solves it?
Get to know your customers — who they are and what they like
Who is your target customer?
The more you know about your target customer, the more effective all your marketing and sales efforts can be. This type of data can help you become more focused on whom you serve, and therefore, can help you create a narrower offering.
The more specific your offering, the more likely your sales will increase, plus it's a more efficient and economical use of your time, money, and resources. You know you are creating something that's needed and you're taking it right to the very customers who are desperate for it.
"Only focus on talking to prospects who are a good fit for what you have to offer," writes HubSpot's Wayshak. How do you figure out which prospects are a good fit? By examining the data!
Basic demographic data can help you pinpoint and create a highly receptive pool of qualified leads for your sales reps. Find out the basics about your customers:
Age

Gender

Location

Income level

Interests

Purchase history
Drilling down to figure out basic demographics helps you target advertising and craft specific messaging to make all of your sales efforts more effective. In today's noisy world filled with non-stop marketing messages, yours will have a much better chance of cutting through to your intended customer if it's tailored to their interests and needs.
Examine and predict buying behavior to retain customers and attract new ones
While criminal psychologists may disagree about the popular quote from TV talk show host Dr. Phil McGraw, "The best predictor of future behavior is past behavior," it's quite relevant when it comes to buyers in the marketplace. Data about your customers' past behavior can be extremely valuable as you mobilize your sales team.
Statistics show that repeat customers are more likely to buy again. According to Marketing Metrics, "The probability of selling to an existing customer is 60 – 70%. The probability of selling to a new prospect is 5-20%." When existing customers become legacy clients, that's actually a boost to your bottom line. Customer retention is more valuable to your business than customer acquisition is. Frederick Reichheld of Bain & Company found that "increasing customer retention rates by 5% increases profits by 25% to 95%."
Current customers' experiences with your product or services can help you know best how to provide valuable customer service, which ensures a long-term partnership. This data is also helpful in reaching out to leads to nurture new client relationships.
Look at your clients':
Previous purchases

Behavior before, during, and after a sale

Lead origination

Previous responses to specific messaging
After the data is collected
It's also helpful to take the data from these three categories and examine them in light of one another. Where do they intersect or overlap? What patterns emerge? What questions about your customers are still unanswered?
The more you demand of the data, the more informed you'll be about your clients.
And the more informed you are, the more effective your sales team will be.