Tag:
Business Process Expertise in SAP
SAP helps increase warehouse management productivity with voice picking!
Voice technology has been there for a while and is here to stay. Its increasing adoption among warehouse distribution centers has led to increased accuracy, improved productivity, and training time reduction. Supply chain executives report attaining a 50% decrease in picking errors and a typical ROI in less than one year with voice integration. 
In retail warehouses, complex facilities such as inventory control are vital, with several picks to be performed every hour. The warehouse employees should be an efficient and accurate while 'picking' as wrong picking can lead to incorrect deliveries and affect customer satisfaction.
To improve staff accuracy and speed of pick, warehouses can consider "Voice Picking" technology. Voice picking is an extension of the Warehouse Management System (enhanced by additional software and hardware) that allows transferring instructions to the warehouse operators using earphones and microphones. Voice Picking uses a wearable computer that includes a headset and microphone so that the order pickers can be instructed on what items to pick from where and later confirm their actions verbally into the Warehouse Management System (WMS).
Read more: How Robotics in Logistics Helps Improve Supply Chain Efficiency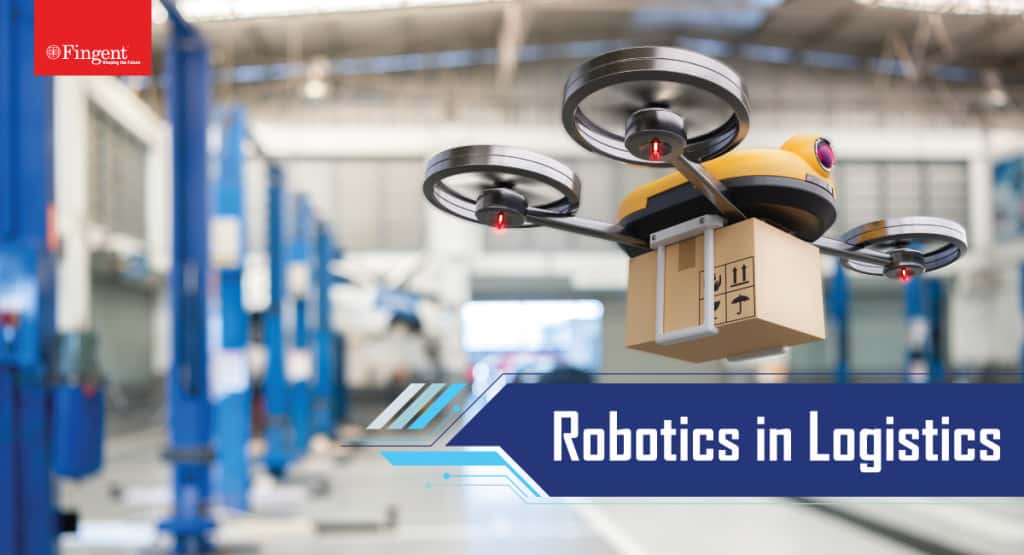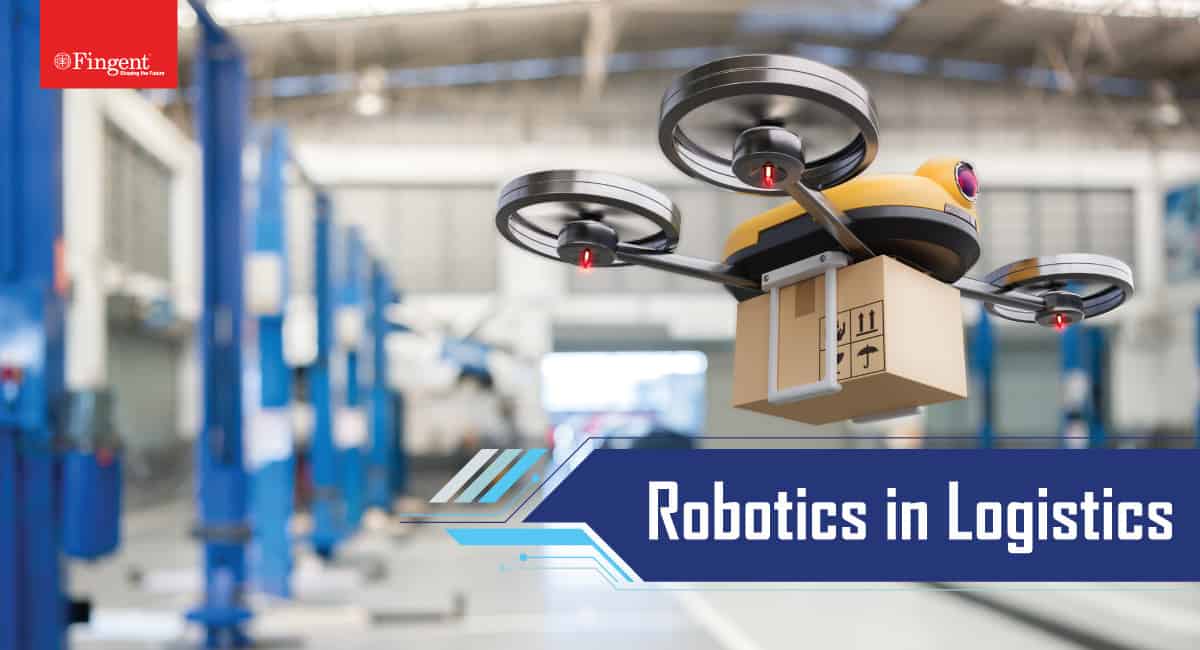 Benefits of Voice-picking
A voice-picking system creates a hands-free, heads-up workflow. Unlike the traditional warehouse order picking, where you need to stop to read, scan, or punch keys, the voice-picking system allows users to listen and speak efficiently. Some of its benefits include:
Productivity improvement

Reduction in errors by 25% or more

Decrease in accidents as operators rely on eyes and hands-free technology and hence are more aware of the surroundings

Cuts training time
How is voice-enabled warehouse operation helping during the COVID-19 pandemic?
In the last few months, warehousing and logistics have been hit hard. While there was enormous pressure on the warehouse to execute deliveries quickly due to increasing customer expectations, COVID-19 has caused further disruption. 
Logistic companies have had to evaluate options and make changes across transportation modes, considering delays, interruptions, and price changes.
According to a survey from August to September 2020, about 32,200 jobs were added to the warehouse and storage sector. Thanks to voice and device technology! Voice integration helped address the labor shortage and equipped new workers. Here are a few benefits of voice-enabled warehouse management. 
1. Efficient onboarding
New workers can pick up their barcode scanner or mobile device and begin their work with minimal onboarding time. Latest device upgrades offer improved designs and user-friendly interfaces. Whether a Windows 10, iOS, or Android device, workers can choose the device they like. This flexibility helps simplify the training and onboarding process of new workers, optimizing workforce management, and making it a more efficient experience.
New workers can get started quickly without the need for lengthy training processes. With voice-enabled applications, you can reduce the training time from several hours to just a few minutes.
2. Increased productivity
Voice capabilities are helping workers to keep pace with the high volume of orders. It helps them cope with the increased pressure to meet soaring demands, reduce training time, and use the hand-held devices of their comfort.  
3. Higher accuracy
With hands-free wearables and voice picking, workers don't need to stop frequently to check their devices. It will reduce errors and allow pickers to complete more orders within the same timeframe with improved speed and accuracy.
4. Improved safety
The coronavirus has made "contactless" mandatory. Voice picking can eliminate many physical touchpoints that can lead to virus exposure. Minimizing surface contact is one of the best ways to protect warehouse workers.
Read more: Contactless services: The new retail norm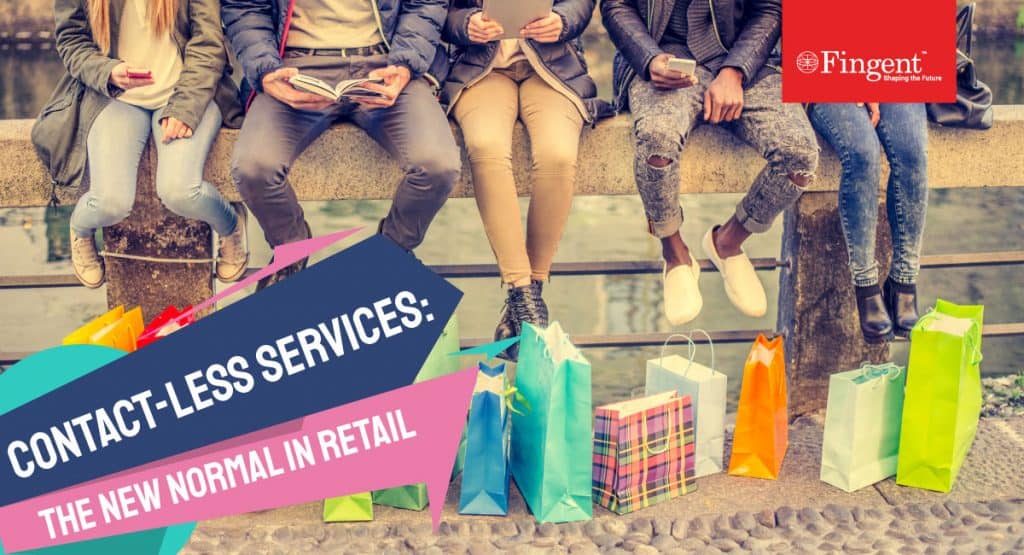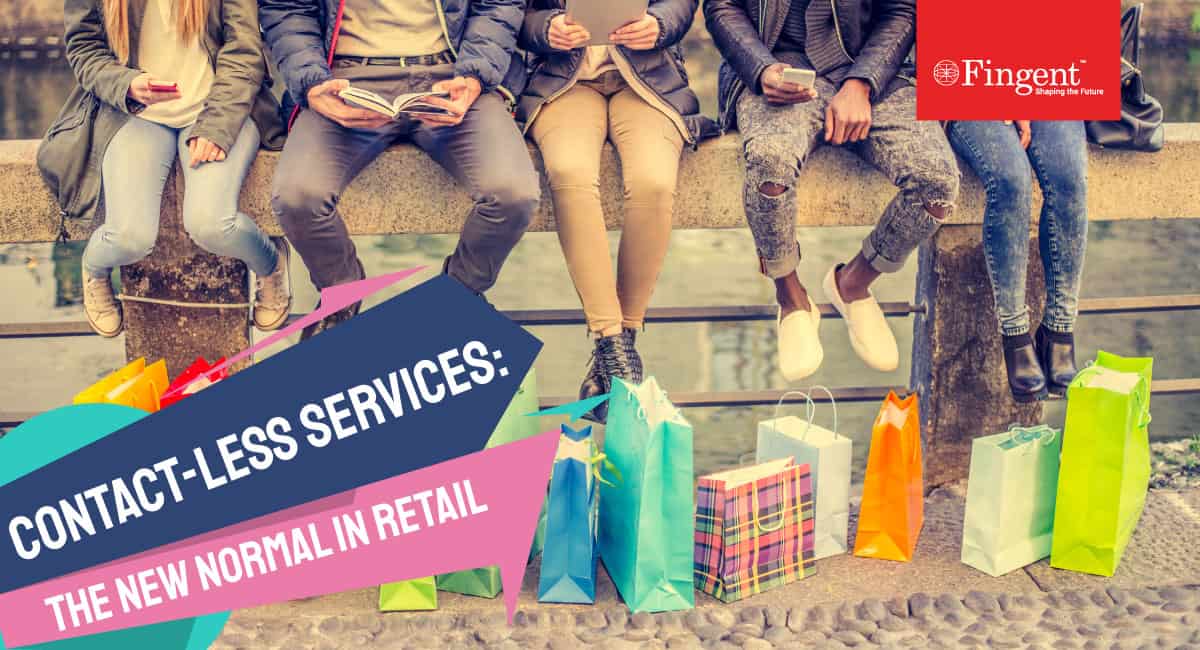 How does SAP help voice-picking?
SAP's open architecture supports several voice integration methods that help users achieve immense productivity and accuracy. If your business is running on SAP's Extended Warehouse Management (EWM) solution or Warehouse Management (WM), voice can be easily integrated. It results in the seamless integration of ERP with your warehouse management solutions and voice. Ultimately, the accuracy, productivity, comfort, and safety of all your warehouse processes will improve. It helps distribution centers deliver on time, achieve deadlines, and scale.
Read more: SAP Preconfigured Solutions Boost Efficiency Among Industries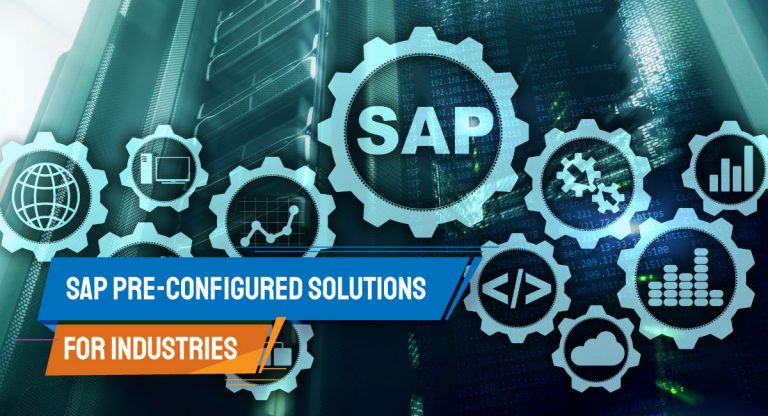 Today, voice integrated into SAP has become an essential tool for many businesses. SAP's voice picking provides superior ergonomics, eliminates distractions, and allows users to focus on the task. The voice technology is specifically designed to provide voice recognition in noisy environments. The noise cancellation ability helps lower warehouse background noise, such as truck horns, pallet drops, and conveyor system mechanism.
Additionally, the technology helps overcome language barriers as most systems come in more than 40 languages allowing users to interact with SAP most naturally and effectively.
Voice with SAP can quickly scale with your business both when your business grows and when you need to accomplish seasonal peaks. With SAP's explicit instructions, you can add new employees' onboarding time and capacity without any complex changes to the given infrastructure.
Download Our Case Study: How Fingent automated integration between SAP SuccessFactors and SAP S/4HANA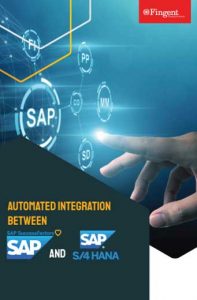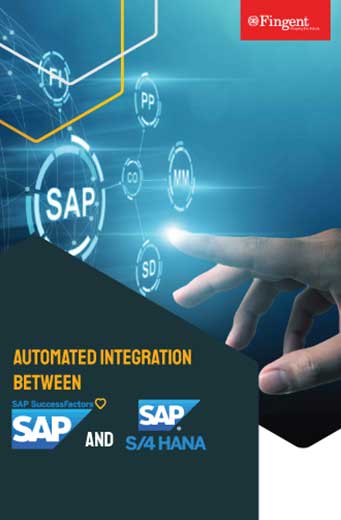 To conclude
As the economy battles to overcome uncertainty, using safe, cost-effective solutions, embracing advanced technologies like voice-enabled applications are imperative to sustain. Additionally, with COVID-19 showing no signs of ending soon and the world shifting to contactless shopping, embracing voice-enabled applications makes sense from an economic and physical safety standpoint.
No other technology has impacted the logistics and shipping industry like voice in the recent past. Extend your logistics and fulfillment processes by making voice technology a vital ingredient of your company's IT strategy. Contact us now to get started. 
How SAP S/4HANA Helps CFOs to Overcome The Slump and Steer Business Forward!
Unpredictable times such as these call for an "anytime, anywhere" finance function, and CFOs are expected to take the lead in accelerating strategic growth across the enterprise. Therefore, suddenly the CFOs found their organizations in a firefighting mode: gauging risks, preserving cash, and rapidly revising all financial plans and forecasting for the next month, quarter, and year. At this point, most CFOs found technology to be a key driver for improving transparency and efficiency. SAP S/4HANA is 'the' technology that supports the evolution of the finance function today and into the future. 
However, this journey is not easy. Companies must develop a business case for SAP S/4HANA that will support their strategic vision. By leveraging the right finance technology innovations and partnering with a trusted SAP solutions provider, companies can maintain global regulatory compliance and engage in efficient finance processes. 
Technology assists CFOs to control accounting and tax standards and engage with the business to jointly drive value. Having said that, technological trends that have been sitting in incubation mode have now emerged as real working models. This article discusses how SAP S/4HANA can leverage the CFO's vision of becoming a value creation role model for the business.
Read more: How Fingent Helps CFOs Gain New Insights and Reliably Enable Key Decisions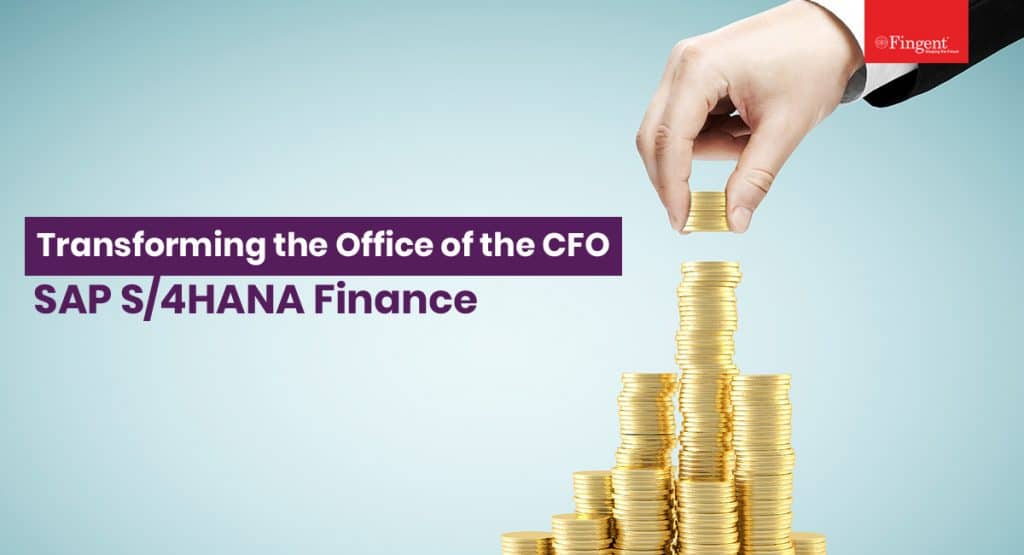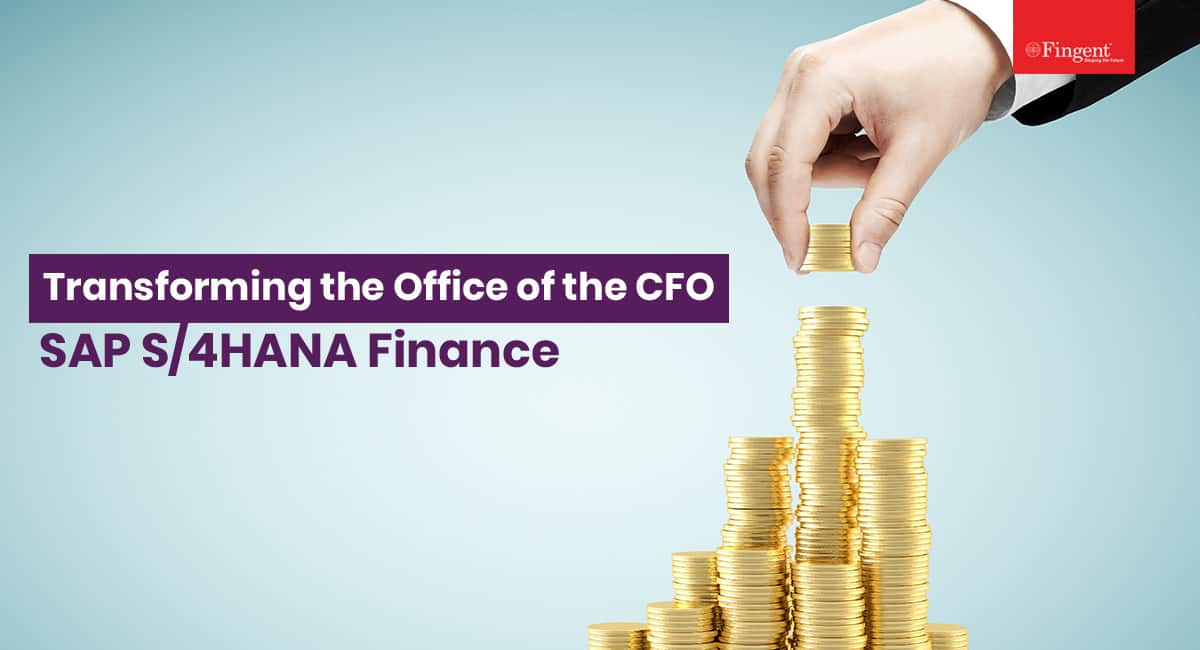 Typical challenges for the CFO's vision
Most often, a CFO's agenda is held back by their organization's complex technology landscape. This often renders efficient closing and reporting impossible within expected timelines. Such cumbersome systems hamper the management of working capital while making it difficult for finance departments to obtain reliable figures for profit and loss or forecasted budgets. 
Perhaps you find yourself in this situation: At the end of the month, you find that you could not meet the deadline for the period closure. To make matters worse, mistakes made during the month must be rectified, data from different systems must be imported randomly into an Excel sheet. That is not all! All this information must be manipulated into a decent report. You take a breath that eventually it all worked well. However, the same thing happens the next month, and this pattern keeps repeating itself month after month. That stress peaks by the year-end. Amidst all this chaos, you are left with little time to proactively steer the company based on those figures. You may wonder, is all this financial data gathering purely an obligation just to satisfy auditors? 
Companies can gain much profit by keeping admin up-to-date and proactively adjusting the business based on current financial data. That is the biggest advantage SAP S/4HANA provides. It gives the reins of business into your control. 
Read more: How SAP S/4HANA transforms the end-to-end business process
Three focus areas where CFOs can gain more control with SAP S/4HANA
1. Control system landscape
As a CFO, you must deal with various financial systems and programs that contain your financial data. All financial data must be collected continuously and loaded into a reporting tool. Apart from this, data must also be entered into an Excel program. Such a fragmented landscape with a jumbled interface leads to errors, data duplication, and the probability of inconsistent data. This translates into enormous amounts of wasted money and time. Replacing this complex structure with an integrated system saves a lot of time and money. SAP S/4HANA provides CFOs a simplified landscape that leads to more control.
Read more about our Case Study: How Fingent successfully automated the integration between SAP SuccessFactors and SAP S/4HANA. Click here to download!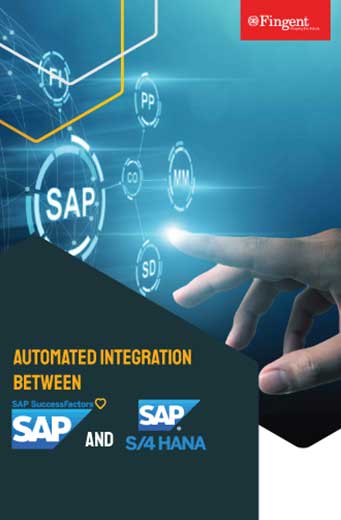 2. Control over processes
Fragmented processes lead to many errors and waste much time. However, once your system landscape is integrated, you will be able to optimize your processes. This will save time, which you can use to proactively manage the company with critical decision making based on your current financial data. This is where SAP S/4HANA finds value. It offers possibilities to automate and integrate processes. It allows you to add smart KPIs. This, in turn, helps you decide which areas need your attention and avoid those that are less important.
3. Control transactions
Entering data several times on different screens and in various steps leads to incomplete data. Most often, no valuable information can be retrieved from such a system. Nevertheless, S/4HANA can ensure that the transactions are carried out correctly. This will keep the data informative and up to date.
How S/4HANA can transform the landscape to help embrace a CFO's vision
The challenges faced by CFOs and finance professionals today are complicated, but S/4HANA can simplify them. CFOs can seamlessly unify their information landscape to remove gaps and ease pain-points by leveraging the in-memory data and processing capabilities of SAP S/4HANA architecture, and cloud deployment scenarios.
Instead of grappling with disparate pieces, this approach enables CFOs and financial professionals to see a holistic real-time view that encompasses all operational data sets and analysis capabilities within a single unified architecture. 
What is the impact of SAP S/4HANA on CFOs?
SAP S/4HANA improves access to information, and the ability to manipulate that information. Additionally, it can dramatically improve the real-time analytics performance. Thus, with the help of SAP S/4HANA, CFOs have more power to show the management board what they can achieve. 
Empowered with SAP S/4HANA, CFOs know that they can respond impromptu to the management board's questions. With that power, they can just tap for details and input from the live business. Usually, the management board fires off questions after the CFO delivers the company report. Such questions could be linked to newly acquired subsidiaries or similar activities. SAP S/4HANA gives CFOs instant access to all data and processes of the company. Thus, a CFO is now able to include outcomes of the newly acquired business. Also, SAP S/4HANA allows you to model the efficient integration of identical operations and product hierarchies. This allows CFOs to join key drivers in their simulation model with new business planning and get instant combined results. In turn, it will help board members to figure out the impact of global cash flows and financial position. 
CFOs can pull real-time cash and liquidity data of all business systems. With the analytics in SAP S/4HANA, they can advise the board confidently if the venture would be profitable. Evidently, CFOs do more than just crunching figures. They give the board a preview of what the business could look like after a merger or with an investment. To that end, SAP S/4HANA enables CFOs and financial professionals to predict potential market growth in addition to current operations. 
How can SAP S/4HANA help CFOs achieve their prime objectives in an agile manner?
1. Financial planning, data processing, and analysis
Proper financial planning is a strategic objective for organic business growth. However, proper financial planning depends on the availability of financial data for profitable growth. Financial planning must be aligned with the growth strategies of the organization. It must be analyzed to explore new products, channels, and markets.  With an embedded BPC solution for planning, SAP S/4HANA provides agility, flexibility, and accuracy in the planning process. Since it is available in the enterprise core system, no time is wasted in data loads and data reconciliation. It makes previous years actuals available for making plans. Financial data can be churned easily to simulate various growth strategies and help the organization make informed decisions. 
2. Support corporate growth
Businesses expect CFOs to support them in driving growth strategies, both organic and inorganic growth. Mergers, acquisitions, and decisions to expand business in various geographies play an important role in growth strategies. To that end, SAP S/4HANA provides real-time financial reporting that reduces the time-consuming reconciliation process. This results in a quick closing. Since it is supported by analytical dashboards with simulations, it can help CFOs make strategic decisions with accuracy and agility.
3. Gain a competitive advantage
CFOs want to keep an eye on regulatory changes and changing domestic and international economic conditions because it gives an opportunity to drive competitive advantage. They can do this with the support of SAP S/4HANA. Since it is an innovation platform it can help CFOs to reimagine and reinvent their processes. Thus, it can bring agility to their decision making.
Seamlessly Migrate to SAP S/4HANA
SAP S/4HANA upholds agility and accuracy of financial information 
An ongoing concern for CFOs is the lack of agility in getting financial reporting.  Additionally, manual data reconciliation results in inaccurate data. However, SAP S/4HANA provides financial reports in real-time. Its universal journal feature brings in simplicity and flexibility. Since it allows you to store data in a single table, slicing and dicing the data is made easy. This makes reporting at multiple dimensions simple and real-time. 
Most CFOs realize that managing evolving technology such as SAP S/4HANA is not just about streamlining operations. It is also essential for managing fraud detection, regulation, and compliance. Compliance requirements have become stringent globally. SAP S/4HANA provides a comprehensive solution for fraud and risk management. 
Laser focus on your core competency
CFOs and finance professionals do not view themselves as bookkeepers. They are business outcome-focused leaders and business partners who are stewards of the company's profit and resources. They are innovators and strategists. CFOs are those who can overcome economic uncertainty and use financial data for growth. Hence, they must be trusted advisors to the management board while overseeing the job of managing cost and profitability. In short, a CFO must be a multitasker! SAP S/4HANA provides the platform and tools for efficient multitasking. It supercharges a CFO's vision of becoming a value creation role-model for the business.
As CFOs grapple with new disruptive business models, SAP S/4HANA Finance can help them in their decision-making process at a tactical and strategic level. Being an SAP Silver Partner, we are helping CFOs to gain new insights and reliably enable key decisions. 
Talk to an expert to understand how we can enhance your organization's ability to pivot quickly and adapt to dynamic business scenarios. 
5 Tips to verify business process expertise of your IT outsourcing partner
From creating growth models to maintaining healthy margins while managing ever-rising prices – industries today face a number of challenges. Being able to face this challenge is what sets successful businesses apart from their competitors. Business process expertise in SAP has helped businesses achieve just that in today's hyper-competitive environment.
This blog will help you decide if you need industry and business process expertise in SAP. It also gives a few tips to help you verify if your IT outsourcing company is truly a business process expert or not. But before that, let's find out what is industry and business process expertise in SAP.
What is Business Process Expertise in SAP?
Business process expertise in SAP can be attained internally or externally with individuals or groups of people who are experts in this field. Their job is to bridge the gap between business professionals and information technology.
Related Reading: Create Intelligent Organizations with SAP Model Company
Individuals with business process expertise are not only tech-savvy; they also understand the implications of the business process requirements and factors such as data volume, existing landscape, programming language, and security. They need to frame strategies by keeping in mind the legacy of the organization. They use their expertise in driving innovation within the organization and use best practices that go beyond the scope of a single department. They are ones who can recommend, design, and implement SAP solutions that are tailored for your business.
Why Do Businesses Require Industry and Business Process Expertise?
"Without continual growth and progress, such words as improvement, achievement, and success have no meaning."-Benjamin Franklin.
True to these words, a business process is not a project with a defined beginning and an end date. If you desire the best results and want to ensure that your process grows and adapts to your business, you need to keep improving them continually. And that is where business process expertise comes to play. Business process experts ensure that your business experiences continual and long-term improvements on various metrics within the organization.
Having business process expertise adds to the skill set required to develop ongoing assessments and action plans, communicate changes and provide the necessary training that impacts your business units. The expertise could be used to identify who is truly performing statistically better or worse compared to others in the unit. This way, business process expertise helps businesses measure and monitor performance improvement initiatives. 
Let's say you are now convinced that your business needs to incorporate industry and business process expertise. The next step is to choose the right IT outsourcing partner with the expertise you need. How can you tell if the company you are looking to hire is a business process expert or not?
Related Reading: 7 Tips To Ensure A Seamless Transition To SAP S/4HANA
Five Critical Skills to Look For In Your IT Outsourcing Partner
Your IT outsourcing partner should be able to understand both your business process requirements and the technologies needed to map, model and implement the required changes within the given time frame and budget. To this end they would require these five skills:
1. Experience: Your IT outsourcing company's staff should have business process experts who have grown into their role by participating in multiple projects that involved members from both, business and IT. 
2. Modeling knowledge: Along with the knowledge of basic principles and theoretical concepts, business process experts should know modeling. They should be able to artfully describe objects, rules, and roles and should be able to relate them to your business process with a descriptive language from your viewpoint. 
3. Tool knowledge: An increased number of model-driven tools that go beyond the classical tools are hitting the market. Since the role of your IT outsourcing partner is to build the business process, they should be able to use SAP tools. They should be able to use those tools to impact the level of granularity or modularity of the model.  They should also be capable of implementing it within the same tool environment. 
4. Internal and external expertise: The company's experts should be familiar with the internal structures, the evolution, the history and the long-term strategy of your business. They should know who or which unit would give them the needed support. You will have to check their aptitude in understanding your business. Externally, they should be able to bring in fresh views, especially those that have a long-term positive impact on your business.
5. Communication: The experts of the IT outsourcing company need to have the ability to move diplomatically on the slippery floor of communication. They should be able to explain the terminologies to each team without compromising the facts required for decision making and implementation. They should be able to break down complex facts to simple yet accurate definitions. 
Take the Next Step – Leap Into the Future
At Fingent, our SAP experts focus on creating measurable results that are customized to your needs. Fingent can help organizations to implement and manage SAP and non-SAP applications using the central SAP Solution Manager platforms. 
Talk to us to understand how you can take the leap with our SAP business process expertise.