What comes under the scope of digital transformation? How does it differ from digitization and digitalization?  
Digital Transformation vs. Digitization vs. Digitalization: Decoding the Concepts
The term digital transformation captivates every enterprise leader. Given the hype from software vendors and analysts, it's hard to find an enterprise technology today that doesn't self-endorse as a critical component of digital transformation. 
While everyone seems to agree that digital transformation involves employing technology to accomplish business goals, there are differences of opinion among companies on what digital transformation is and isn't. For a few, it means getting into e-commerce or moving into a cloud database. Some consider digital transformation as the adoption of advanced technologies like the Internet of Things or Artificial Intelligence to become more competitive.  
Read more: Why Business Leaders Must Embrace Digital Adoption 
With a lot of uncertainty prevailing on digital transformation's scope and purpose, let's take a closer look at what digital transformation means and not.
Digitization, digitalization, and digital transformation: Don't confuse them
An excellent example of digitization is the conversion of paper-based forms and documents into electronic spreadsheets. Digitization enables businesses to cut costs to become more efficient. However, that's the only competitive advantage it offers, either getting better or cheaper. Exactly what Microsoft Office did during its initial days by helping us compose and save documents easily. 
With Big Data, Cloud Computing, and DevOps becoming ubiquitous, digitalization advanced businesses' need to expand their online presence. A field service provider who never relied on software to run her company is now using an FSM suite to manage accounts, send invoices, create and schedule work orders, and generate reports. A digital strategy- such as a website or a mobile app- is inevitable for a business to stay connected with its customers in this digital world. 
In addition to cost reduction and differentiation, digitization and digitalization are intended to simplify what a business does without drastic augmentation.
Digital transformation shifts the focus from the engineering mindset to the experience mindset. Peloton bike that offers an immersive cardio experience is a recent example of digital transformation. Peloton's latest $2300 exercise bike streams customized workout content to its users through the large 22″ touch screen attached to it. Peloton applies user data tracking, engagement, and experience to replicate the studio-grade experience. This appeals to a vast customer base. 
When most of the outdoor gyms were shut down due to the COVID-19 pandemic, Peloton transformed the indoor exercise experience for their customers with personalized content streamed live as well as on-demand. 
"Digital transformation can simply be defined as the application of new and emerging technologies to make fundamental changes to your business model."
Read more: 4 Key Questions to Ask When Your Business Embarks on Digital Transformation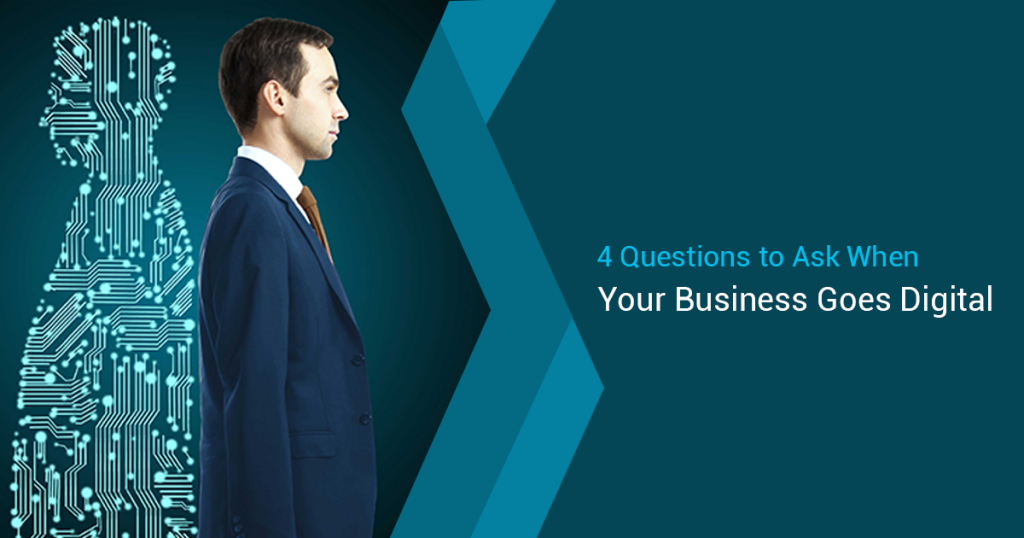 Digital transformation: Three areas of focus
"It's not the strongest of the species that survives, nor the most intelligent, but the one most responsive to change," wrote Charles Darwin in 1809. For businesses, keeping up with the change is no longer an option but a condition. How can business leaders seize the opportunity and lead the change?    
Read more: Fingent Speaks: What it Takes to Build a Successful Digital Transformation Strategy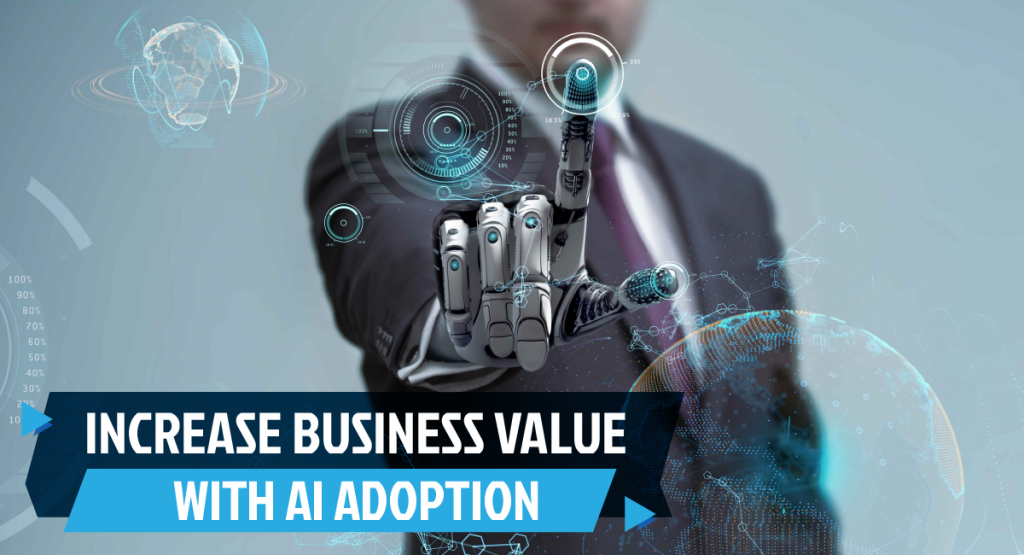 1. Build and deliver customer-centric experiences
Digital transformation reimagines and redefines the customer experience. It isn't easy to find a sector that is not disrupted by technology today. 
Dairy farming, one of the most traditional industries that still follows farming practices passed down from generation to generation, is now embracing emerging technology to get smarter. 
"Connected cows" – cows wearing pedometers and Fitbit-style necklaces to monitor feeding habits, acid monitors to detect digestive problems, and other cow-monitoring mechanisms to oversee milk production, smooth calving process, and ensure cattle health is an example of digital transformation in a traditional industry. The "connected cows" farming has led to greater crop yields and simplified the management of larger livestock herds. 
Doesn't emerging technology improve the farmer's experience who first checks out her mobile or PC before heading to the stable in the morning?  
2. Make the best of advanced technology
The early IT activities were focused on cutting costs and reducing human efforts by building relatively simple applications. With the growth and complexity of computing platforms and software applications, businesses have been showing the hunger to find the next big thing in technology that can enhance not just what they deliver but how they deliver. The ubiquitous digital assistants such as Apple's Siri, Google Now, and Amazon's Alexa can understand and recognize the context and enable businesses to improve customer interactions by not just being responsive but proactive. 
Oncologists and pathologists use machine learning to discern patterns in symptoms to detect cancerous tissues or analyze bodily fluids. Mixed reality (MR) technology that breaks the barrier between physical and digital worlds is now getting mature enough to take digital data and place it in our actual environment. Ohio-based Case Western Reserve University uses Microsoft HoloLens devices to study human anatomy where an entire class can view the same life-sized 3D image at once. IoT applications that gather data continuously are programmed to improve the quality and productivity of life, society, and industries. 
Robotic Process Automation, Blockchain, Augmented and Virtual realities, Artificial Intelligence- are all emerging technologies that enable digital transformation by enhancing customer experience. With numerous open-source libraries made available by tech providers like AWS, IBM Watson, Google Cloud, and various other vendors, it's now possible for anyone to experiment and create POCs free of cost. The democratization of technology accelerates digital transformation.  
Read more: Digital Transformation in Financial Services: All You Need to Know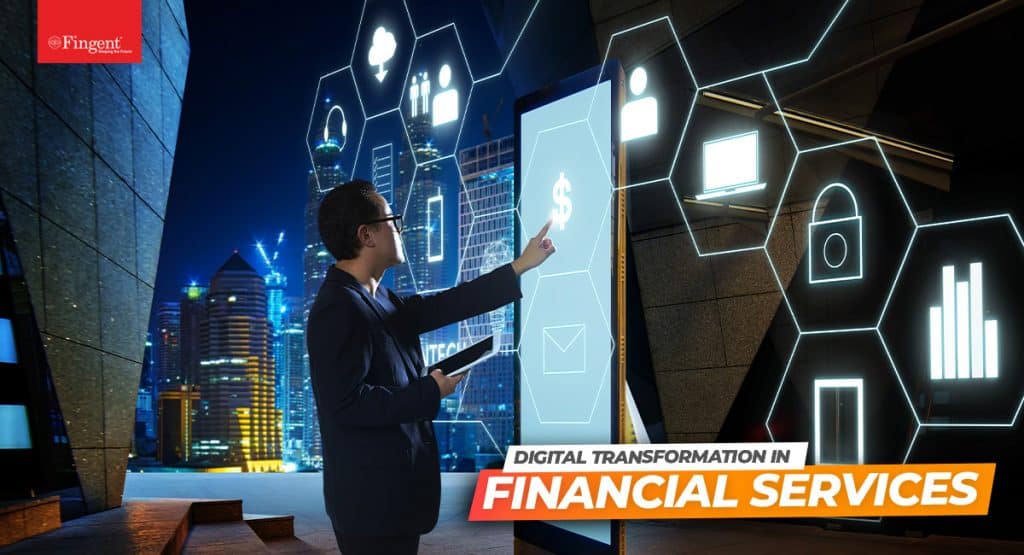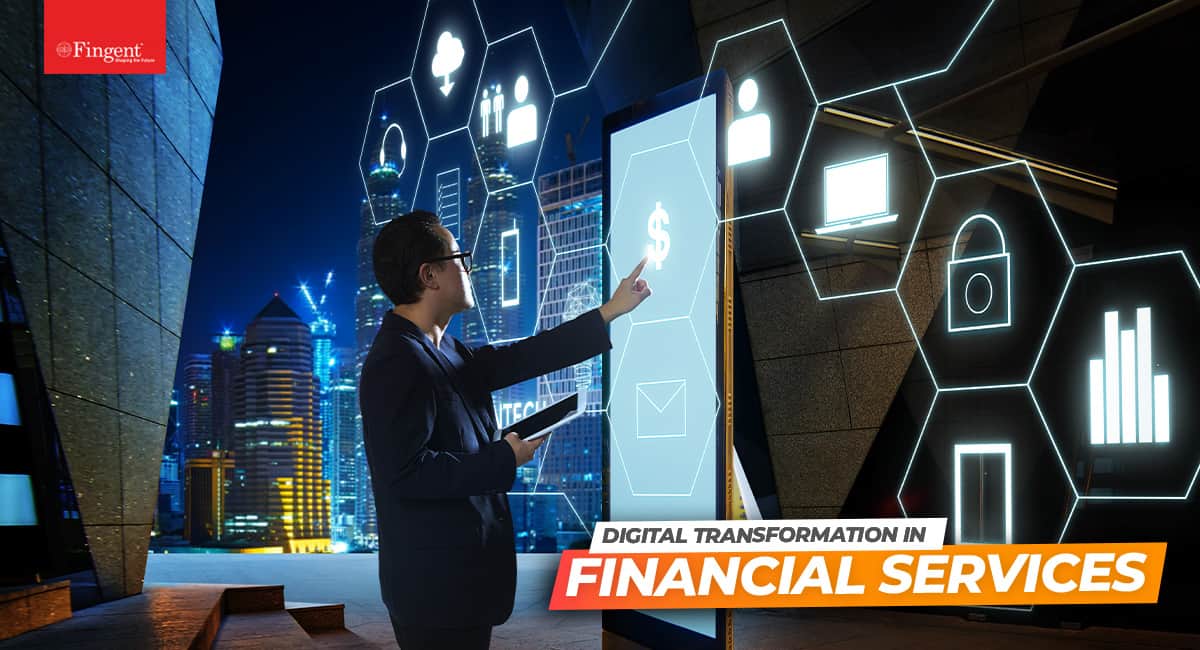 3. Culture, organizational structure, and processes
"Transformation isn't a plan or program; it's a chain reaction of experiments," says Joris Merks-Benjaminsen, Head of Digital Transformation at Google. 
Fostering an environment of openness, business leaders can create a culture that allows ideas to flourish. Fluid structures, tools, and workplaces encourage employees to think outside the box and embrace change. Predictive models solely based on past experiences will only have a short-term impact. If you can offer more flexibility in the design and logic of a business case, people are more likely to invest their time, effort, and skills in things that matter for transformation. 
Enterprise leaders can make way for transformation by:
Supporting people focus on the future by establishing a stable long-term vision that includes well-defined challenges for them to work on.

Implementing tools that facilitate cross-team collaboration and encouraging everyone to connect irrespective of hierarchy or position in the org chart. 

Adopting a "test and learn" approach, including "learning from mistakes" and rewarding experimentation. Small gestures of appreciation like awards and incentives inspire employees to practice acts of innovation.   
Passionate leadership that cares about the customer and stimulates forward motion by encouraging entrepreneurship will successfully ride the transformation wave.
What digital transformation means today
Before Netflix, we used to scour shop racks in search of tapes, discs, and DVDs. Today, Netflix has transformed our content consumption experience by leveraging AI-driven content recommendations, live streaming, and endless libraries of digital content served upon our personal devices, topped with personalized suggestions, reviews, and attractive subscription options. 
Digital transformation is not about how your business can sell more products to more people. It's about making your customers spend more than they would otherwise. Rather than repositioning your brand as a seller of your products, you should aim at transforming to be a solution provider that helps solve your buyers' woes and enhance their experience. If the first wave of transformation brought businesses online, the current wave of transformation requires businesses to innovate their selling process and offer new services and products that can solidify customer loyalty.   
Need help with your digital transformation goals?
Fingent is setting up practices to actively leverage third-party developer innovation to reduce the time-to-market for our customers and us. One of our products, InfinCE, is empowering small businesses to achieve digital agility without the need to own infrastructure or an IT practice. ReachOut, another product, has digitized several field service businesses through automation of manual operations, digital inspection forms and checklists, and intelligent scheduling. 
Fingent's team is highly experienced in helping businesses solve their digital transformation challenges. We have partnered with businesses worldwide in their digital transformation projects. We can help you define your vision and create robust digital transformation plans that enable your business to transform and grow. To take advantage and get the ball rolling, please get in touch with Fingent.
The Need for Digitalization
Digital technologies have penetrated into every aspect of our lives, transforming the way we seek and receive information. For instance, today, we search for products and services on search engines rather than in yellow page directories and other offline media. We communicate our experiences with other people through chats, email, blogs, or social media posts. In other words, the media we use, the content we consume and share, the customers we engage with – all benefit from digitalization and digitized data.
Read More: A Road Map To Digital Transformation in 2020
Why is digitalization inevitable for businesses and how can organizations benefit from it?
Before we discuss the advantages of digitalization, we need to understand the difference between digitization and digitalization. According to Gartner's IT Glossary, "digitalization is the use of digital technologies to change a business model and provide new revenue and value-producing opportunities, whereas "digitization is the process of changing from analog to digital form."
Digitalization is already influencing the way we do business
Digitalization already has had an impact on our business – from the way we acquire and retain customers to the way we present our business and manage our reputation. While in the past, brick-and-mortar stores were sufficient to establish your business, now consumers want to know what services or products you offer before deciding to make the purchase. 
Today, businesses have to be in close proximity with their customers to find out about their opinions and improve customer experiences. When you know more about your customers, you have more data at hand. Digitalization helps apply this data to make better business decisions. 
With digital technologies, you have more tools that make work easier. This can lead to increased productivity and reduced costs. Digital tools such as dashboards and collaboration tools such as messengers and video chats help align your employees with business goals and improve internal communication. 
What does digitalization mean to you?
Digitalization does not just mean implementing various technologies into daily business. You need to also rethink your business and operating models to implement the technology. Technology is just the tip of the iceberg. Together with it, you need to understand your digital maturity as an organization. Technology does enable digital engagement, but you need to assess the big picture of what digitalization means to your business – whether you are a public organization, a small private company or a global player. To gain control over customer relationships, you need to develop end-to-end strategies to reach customers. 
Top 3 opportunities for digitalization
1. Converting excel sheets to dashboards
In any organization, we find an opportunity gap between the growth of the company on a revenue basis and the growth of the support staff. This part of the company needs to focus on improving automation and scalability to better support the rest of the company. 
Read More: How Automation Ensures Businesses Stay Afloat During COVID-19 Crisis
Most of us still enter information in excel spreadsheets. For example, if we track our projects (work in progress), contracts, savings, etc. in separate spreadsheets, we're only entering the same data many times. Converting to dashboards can help you quickly view and analyze your entire data in one place. 
Along with consolidated views, dashboards provide opportunities for business intelligence by allowing users to display only what's required through the use of filters. Once you start adding insights and recommended actions along with the summary, the dashboard becomes more useful by closing any communication gaps between various departments in your company. In short, you save time, provide clear communication, and drive business goals. 
2. Document Management systems
The advent of digitalization has opened up new avenues of data, making its' management complex. The traditional file and paper methods have become archaic as well as cumbersome. Document management systems have proved themselves indispensable for businesses of all sizes. 
With digitalization dominating the trend in business, enterprises are looking for new ways to streamline documentation by using various automation techniques. The rise of cloud-based document management systems has simplified the creation and sharing of digital documents for enterprises. 
Read More: Top 6 Reasons Why You Should Move to a Cloud-Hosted ERP
Managing huge volumes of data has also become relatively easy. Today you have document management systems that vary in scope from simple systems that cater to small enterprises to more sophisticated ones that cater to large global enterprises. Document management systems reduce physical storage, enable quick access of documents, promote security, make maintenance and customization easy, and reduce monotonous tasks.
3. OCR Technology
Another technology that helps with the digitalization of businesses is OCR. The ability of Optical Character Recognition (OCR) software to automatically extract data from an image file or scanned document has helped businesses to streamline their operations. It reduces the time required in manual data entry and extraction. A robust and accurate OCR can extract data from multiple document formats. Thus, it saves time in data collection, reduces human effort, and aligns business processes with customer needs. AI-powered OCR eliminates manual entry, thereby reducing errors and improving productivity. Businesses that are equipped with AI-powered OCR technology can stay afloat in the digital wave that has swept across the world.
Digitalization can drive recovery from COVID-19
As the coronavirus pandemic continues to take a toll on people's lives, it has also stimulated change in the social, personal, economic, and corporate forefronts. The focus has now shifted from growth, business development, and digitalization to just riding out the storm, that is, ensuring business continuity. However, organizations should not lose sight of the long-term effects of the crisis. Companies would have to rethink their business models according to changing customer demands. This crisis has forced organizations to invest in their digitalization strategies to establish sustainability. 
Read More: Business Process Re-engineering: Facing Crisis with Confidence
Companies need to direct their digitalization strategies towards increasing resilience and optimization. Rather than just focusing on increasing productivity, a sustainable and comprehensive digitalization strategy should focus on maintaining productivity during future challenges. Write to us to know more.