Tag:
enterprise software development
The pandemic has derailed the global economy, impacting businesses across the world. If organizations wish to keep up with the lightning pace of app and platform improvements while staying cyber secure, they must rely on DevOps. DevOps is crucial to business success more than ever.
But before you start your journey with DevOps let's take a look at what DevOps is. What are the advantages of DevOps? How can you maximize its potential for your business? Read on to find out.
What Is DevOps?
DevOps is a term derived from combining "development" and "operations." According to Gartner, "DevOps represents a change in IT culture, focusing on rapid IT service delivery through the adoption of agile, lean practices in the context of a system-oriented approach."
In simple terms, it is a coordination of best practices that automate and integrate the processes between software development and the IT teams. This cross-disciplinary practice enables enterprises to create and improve products faster than traditional software development methods.
Implementing DevOps allows enterprises to have a competitive edge in value and value management. It allows teams to adapt to the changing market and address their customers' needs effectively.
Read more: DevOps: The Catalyst to Efficient Project Development and Delivery
Tangible Benefits of DevOps
1. Maximizes efficiency
DevOps ensures the quality of application updates. Armed with the logging and monitoring mechanism of DevOps, developers can now oversee the real-time performance of the products.
This will help them make any necessary changes or improvements ensuring the efficiency of the software. Continuous testing enhances the software quality. Plus, it will be more reliable to function consistently and seamlessly.
2. Better communication and cooperation
A DevOps software development culture contributes to happier and more productive teams as its primary focus is on performance. This team spirit helps in building trust that leads to unitedly working to innovate more effectively.
When teams work together with DevOps, they do not wait for a different team to solve problems. Instead, they work toward a common goal focusing on bringing the product to market or production.
3. Faster Innovation
The success of an enterprise depends on its ability to innovate faster than its competitors. Since DevOps collaborates both development and operation efforts, the development cycle is shorter and the applications are ready faster.
4. Reduced implementation failure
Implementation failure can occur due to programming defects. Since DevOps promotes frequent code versions it is easy to detect defects early. This reduces the number of implementation failures. Additionally, recovery is much faster as the teams share ideas and together tackle the challenges of both teams.
5. Cost-effective
Automated testing and CI/CD aid in efficient bug-free codes. Hence, it eliminates the need to combat network downtime and avoid spending additional costs on other related issues.
DevOps automation accelerates the software release pipeline and cuts down on manual interventions. Thus, it minimizes software release costs. Moreover, early detection of defects saves consequent financial damages. Subsequently, DevOps increases profitability while reducing both direct and indirect costs.
Read more: Test Automation In DevOps For Expediting Software Development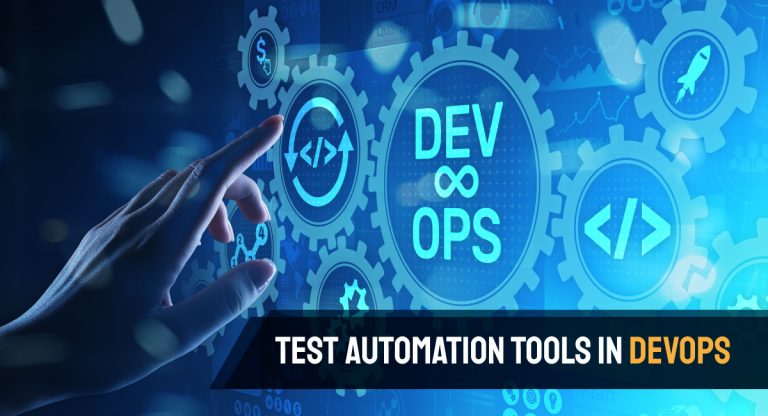 6. Customer satisfaction
Customer satisfaction is crucial for businesses to thrive and profit. The constant flow of feedback mechanism of DevOps allows customers to rate the product and its updates. Their feedback will help developers to improve the product.
Besides, customers can keep tabs on the progress of the application with the help of loop feedback. This contributes to customer satisfaction as they now can see the agility in the software development process. As a result, your business can and will gain a competitive advantage in your sector.
Key Features Of DevOps
Code: Everything in DevOps is version-controlled as code along with data.
Continuous: Emphasis is on continuity of integration, deployment, and testing.
Collaboration: Strong collaboration between the operations, development, and security teams is at the heart of DevOps.
Fail fast: Robust automation, tooling, and processes in DevOps help in identifying problems faster preventing delays in the rollout of new features.
Automated environment provisioning: This enables consistency across deployment ensuring reliable release.
Security: This involves all security measures ranging from static security code analysis to vulnerability management.
DevOps Lifecycle
DevOps consists of multiple phases that collectively become the DevOps lifecycle. These phases ensure DevOps optimizes all development processes. Here is a phase-wise break-down of the DevOps lifecycle:
1. Continuous development
This is the first phase where planning and software coding takes place. The planning involves understanding the project and developers begin developing the code for the application. Though planning does not require any tools, maintaining code requires a number of tools.
2. Continuous integration
In the phase of continuous integration, new codes are built and integrated into the existing code. The source code is modified several times on a weekly or daily basis. The continuous integration of new code helps reflect the changes that the customers experience with the updated code.
3. Continuous testing
At this stage, the developed software is continuously tested for bugs with the help of automated tools. This phase can be repositioned around the continuous integration phase as well.
Testing helps developers save effort and time that is usually lost in manual testing. Plus, reports generated help them improve the test evaluation process. This ensures flawless functionality and inter-networking of the application.
4. Continuous feedback
Continuous feedback allows for further analysis of the improvements. The feedback from customers is assessed promptly enabling the developer to release new versions of the software application.
5. Continuous monitoring
This phase is of key importance for application developers as it sustains the availability of services in the application. Continuous monitoring helps determine the root causes of recurring system errors and helps resolve security issues and other problems.
6. Continuous deployment
Although continuous deployment takes place before continuous monitoring, developers ensure that this phase remains active throughout the DevOps lifecycle. Containerization tools are used to achieve continuous deployment. This nullifies all sorts of production failures and system errors.
7. Continuous operations
This is the shortest of all phases. The continuous operation allows developers to automate the process and accelerate the time-to-market for the application.
Use of DevOps in Different Industries
Manufacturing industries: The use of DevOps in car manufacturing can help manufacturers identify errors early on in the production process.
Online financial trading companies: DevOps reduces the overall process time and increases the customer base. DevOps contributes to a drastic reduction in regression testing time which in turn reduced the funding period.
Read more: Prepare for the Future of Digital Innovation with these 10 Services From Fingent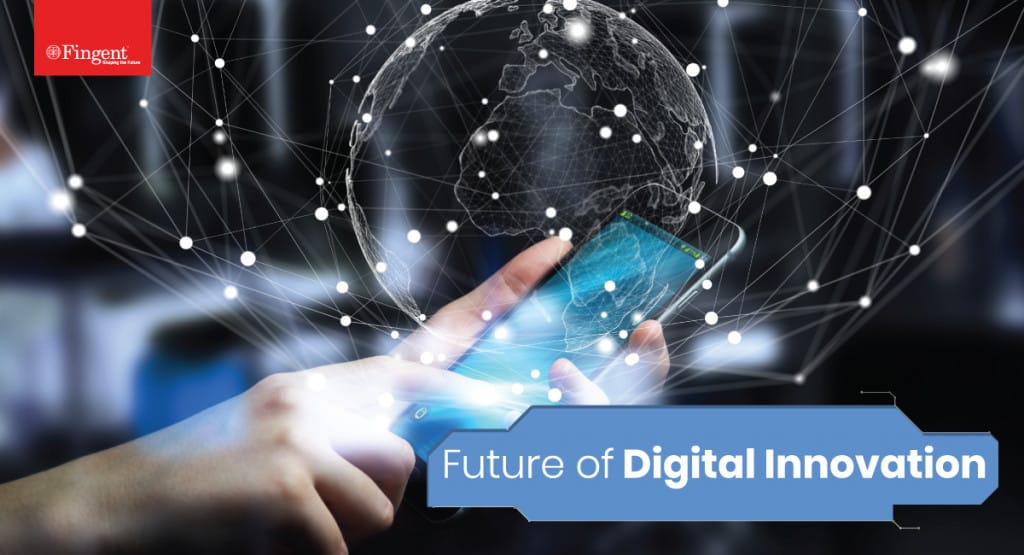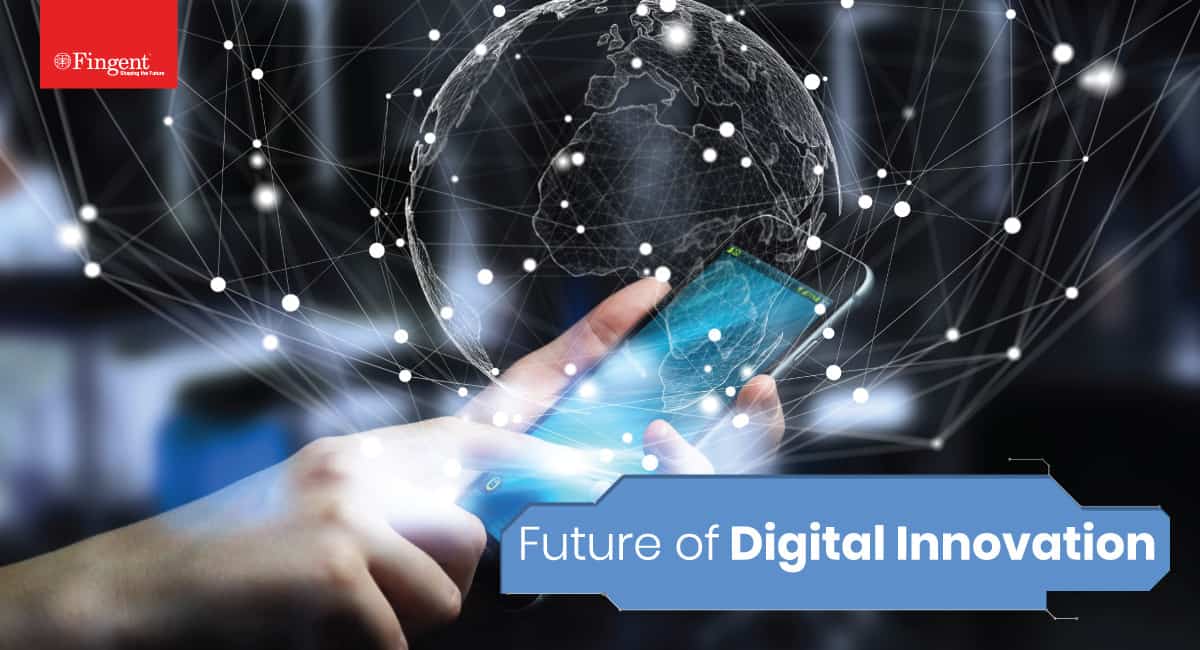 Get Faster, Bigger, and Better with DevOps
It is clear that the DevOps strategy benefits enterprise software development in many ways. DevOps take the legwork out of the software development process and has emerged to be a crucial component for the growth of a business. DevOps provides a wide range of benefits that are measurable and real in implementation.
DevOps can create an astounding long-term impact for internet-based businesses. All businesses need DevOps for faster testing and implementations.
If you are not adopting DevOps practices in your technology projects, then you are increasing the risk of delay on your technology projects and increasing technical debt. The longer you wait, the more effort is required to implement DevOps into your workflow. So, if you are considering implementing DevOps, act quickly! Call us today.
How CEOs Can Gain Value from Software Development Outsourcing
In-house creation of a complete and sophisticated software application requires large amounts of resources and time. Maintaining an in-house team amid the coronavirus lockdowns has added to this and become increasingly complex. Frankly, in these turbulent economic times, software development outsourcing can prove more profitable to your business than ever before. 
Software development outsourcing offers limitless possibilities to CEOs. As the world is connected by the power of the internet, you can access the talent you would normally be hard-pressed to find. Additionally, finding an expert offshore software development company that meets your fast-approaching deadlines is another benefit. 
As CEO of your company, before you take full advantage of software development outsourcing, you need to know how you can leverage outsourcing effectively. Here is a comprehensive guide that will help you understand various aspects of the offshore software development process and prepare you to face the challenges it can bring your way.
Does Your Business Need Offshore Software Development? 
For most businesses, hiring an offshore development partner's services has helped them breathe easy and take the load off their shoulder. Here are a few scenarios where the offshore software development model will prove to be the best solution for your company.
1. Do you require talent with narrow expertise?
Software development outsourcing improves the quality of your team as it gives you access to a vast talent pool with narrow specialization. Such resources allow you to leverage both international perspectives and onboard the best talent. 
2. Do you need to scale your team?
If you lack an excellent in-house team that can undertake multiple projects simultaneously, it is time to consider offshore software development. This allows you to scale up your team of experts without spending a fortune or risking output quality. 
3. Do you want to concentrate on your product?
Software development outsourcing can help you automate most mundane operations such as payroll and accounting. This will help you concentrate on the growth of your company and innovation.
Read more: Offshoring Software Development: Here's All You Need to Know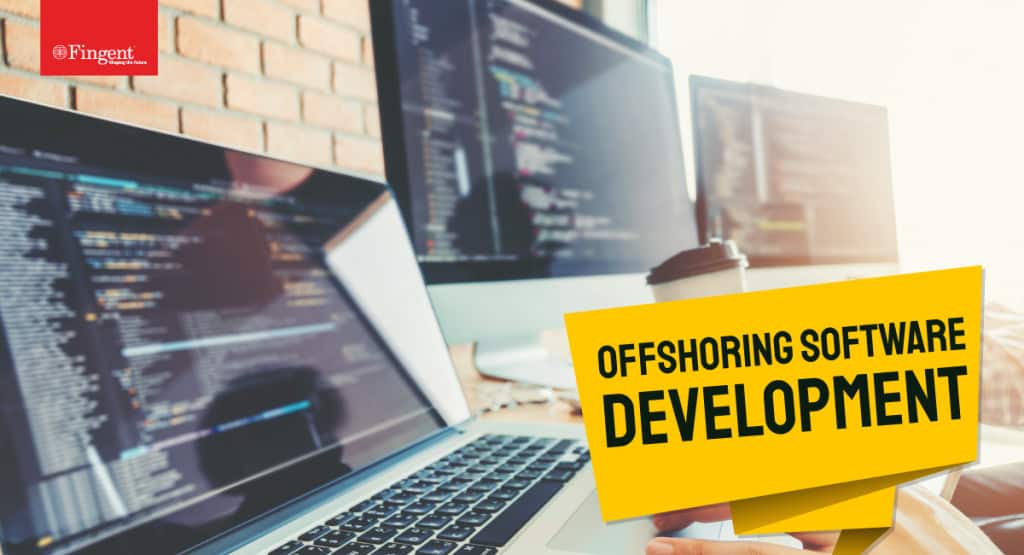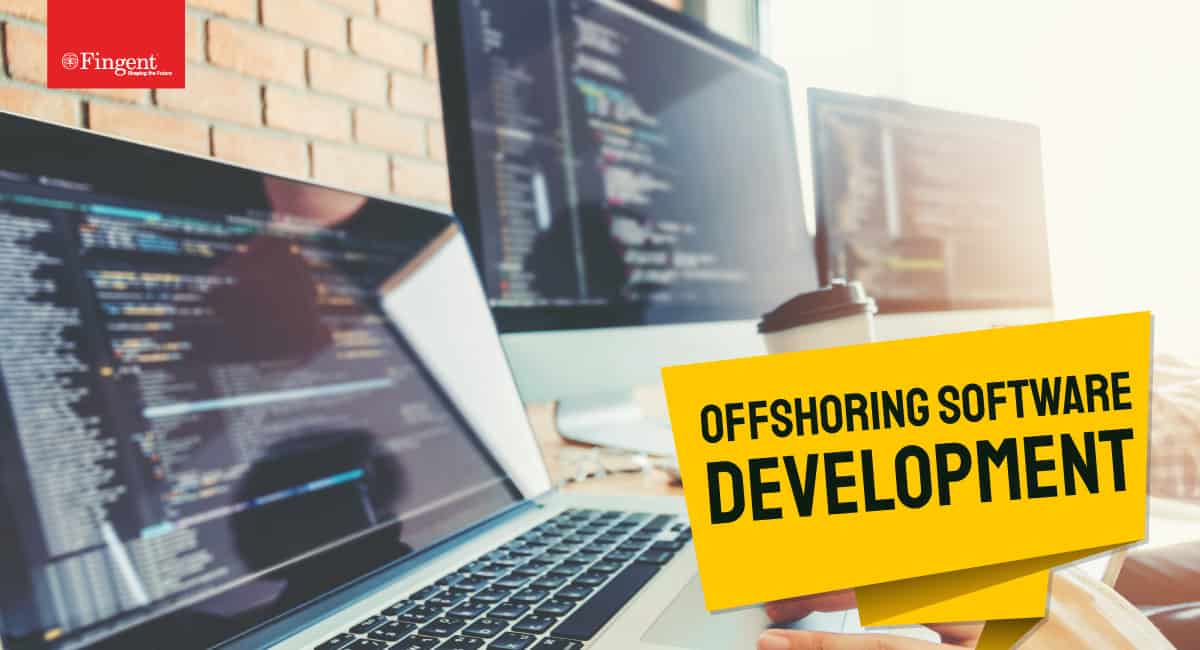 Advantages of Software Development Outsourcing
Software development outsourcing can help your company experience higher production levels without spending too much money or energy. Partnering with the offshore software development team will help you carry out temporary tasks, improve the pace of your growth, and reduce your labor costs. In other words, it gives your company a much-coveted competitive advantage by improving customer service while ensuring limited-budget product quality. Here are some specific benefits of offshore software development.
1. Saves costs
Cost-saving is one of the most significant benefits of software development outsourcing. Whether you want to scale up your employees or scale down, outsourcing a whole project is much cheaper than hiring each developer separately. The difference in salaries across the globe can save you millions of dollars. Offshore development allows you to get the same amount of work done, with the same quality, in the same amount of time at a much lesser cost as different countries have different living costs. For example, the average offshore software development rate in India per hour is $30, whereas, in the USA, the hourly developer rate will cost around $100.  
2. Flexibility  
Once you offshore your development requirements, you do not have to spend time recruiting, training, and housing new employees. Besides, it is impossible and impractical to hire a full-time in-house contractor for your short-term projects. Software development outsourcing gives you the option of choosing developers for a single project. You can find talent that fits perfectly without investing in a permanent position. This will give your core team some relief as they can concentrate on mission-critical activities essential to run the company and focus on the development process. 
3. Saves time
Offshore software development relieves you from searching for new developers and preparing them to suit your needs. It can also improve speed to market as it helps your management and key employees to focus on the core business. Since it can eliminate secondary tasks, you can redistribute your services for more essential aspects of the organization. 
4. Centered approach
One of the most competitive advantages is the ability to have a focused strategy. If the in-house team needs to deal with several projects simultaneously, they may be forced to compromise on quality. However, Software development outsourcing can streamline your business process. This will allow your employees to take a centered approach and produce high-quality output within the set timelines. 
5. Technological advantages
Businesses seeking to gain a competitive advantage will develop cutting-edge innovations using the latest technologies without expending an additional amount of time and resources in learning them themselves. This is possible when they team up with strategic offshore development partners with a proven track record. 
6. Compensate for the lack of in-house experience
Software development outsourcing can bring in additional knowledge and power to reach your business goals. Outsourcing offers the flexibility to use your resources where there is a need as it allows you to scale up or scale down as required. It means that you can either let go of certain talent in one field while allowing you to quickly add specialists to your pool of experts in another field. You can employ a team of varying size, complexity, and cost.  Such a team will be able to find optimal solutions contributing to the growth of your company.
Read more: Why Software Development Outsourcing is a Smart Move Now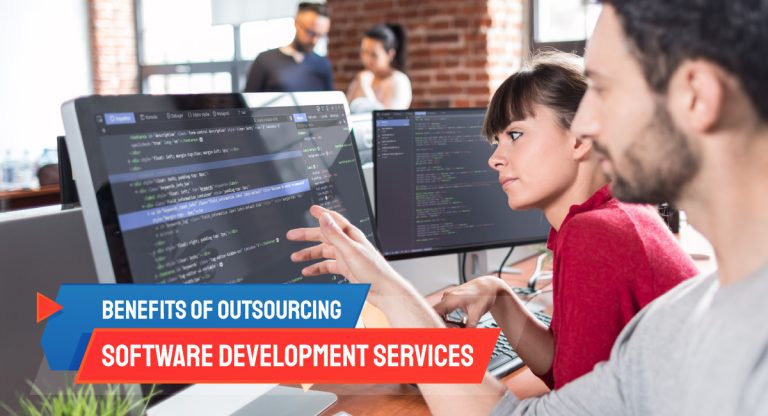 Best practices to follow while offshoring software development
Here are a few points to consider when you decide to outsource your software development project:
Get introduced to all the developers who are supposed to work on your project.

Ensure to have a full-time on-shore lead and an offshore lead to help establish necessary coding standards, solve technical issues, and mentor the offshore team.

Use video conferencing to arrange regular meetings to handle any problems and resolve the same in a timely and efficient manner.

Use appropriate tracking tools (project management tools) to plan tasks efficiently and prioritize work accordingly.
Read more: Selecting the Right Engagement Model for Business Software Development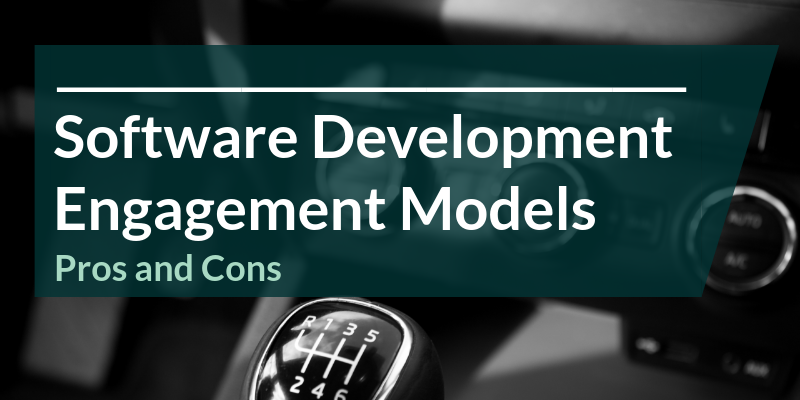 Offshore Software Development with Fingent
Since 2003, Fingent has been a reliable and capable offshore partner for leading global brands, including many Fortune 500 companies. With an impeccable track record as an offshore software development team, Fingent has helped improve cash flow and increase business efficiency for many clients. We help your organization scale up as required without the need to hire or fire any of your team members. 
Our diverse offshore talent pool includes experienced developers and tech professionals who leverage the latest software development trends, such as automation, cloud computing, Artificial Intelligence (AI), Internet of Things (IoT), Augmented Reality (AR), Virtual Reality (VR), 3D Web Configurator, Robotic Process Automation (RPA), Mobile application development (native, hybrid), Microsoft solutions, SAP solutions, and so on. 
Our experts are available to provide you with inputs on your project. Let's get talking and find out which process fits your project.
In today's age of hyper-competition, businesses need to focus their systems on the customer. A critical area of focus is business software. Much of business software hitherto focused on internal efficiency. However, competitive pressure mandate a realign, with the focus on the customer, and specifically customer support.
Businesses Need to Roll Out Mobile Solutions
Nowadays, the basic support for customer commerce is through customer-facing mobile apps. About 80% of shoppers use their mobile phones for product reviews, to compare prices, and find store locations. A good chunk of these customers completes the purchase process online as well. About 54% of Millennials and 49% of Non-Millennials prefer shopping online. Businesses need to roll out customer-facing mobile apps and responsive websites, to facilitate e-commerce and other customer interactions.
The Rise of Virtual Reality (VR) and Augmented Reality (AR)
E-commerce websites offer a world of convenience to the customer. It brings the shopping experience anywhere, from home to office, and from the boardroom to the bathroom. However, such convenience comes without the "touch-and-feel" experience of physical stores. Virtual Reality (VR) and Augmented Reality (VTR) technologies bridge the shortcoming and offer the best of both worlds.
Cases of retailers supporting customer commerce through VR and AR-based software abound.
Swedish furniture giant IKEA's VR app allows customers to view different kitchen decors. Customers can walk around IKEA kitchens virtually, using a VR headset and app.

Sephora's app allows users to take selfies and apply the brand's cosmetic products to their images. Customers can get conclusive proof of whether a shade of lipstick will look good on them, rather than debate endlessly or speculate.
Artificial Intelligence Systems Facilitate Personalization
Personalization is the order of the day.
Most businesses already use Google Analytics tool to segment customers. They target segmented groups with different discounts and deals. Marketers also use various other predictive analytics tools to analyze historical data. Advanced solutions deliver accurate predictions about demand. Enterprises could focus their efforts on products having the greatest potential for profits.
However, such a superficial approach will undergo a sea-change by 2018. More-and-more shoppers now leverage Artificial Intelligence, to source products, bargain prices, and pick up products. As a case in point, connected smart fridges detect when the stock of milk becomes low, and trigger an automatic reorder with a linked e-commerce store. Enterprises who can roll out business software to align with such smart systems, and leverage "A-Commerce" or Artificial Intelligence-based commerce, stands to gain big.
Adaptive Design Comes Centrestage
Customers' needs are never set in stone. Smart businesses keep track of changing customer preferences and the underlying influencers of such change. Business software which connects with potential clients on a personal level, in real-time, is central to such efforts.
Use-cases abound for businesses leveraging technology, to adapting its products and services to serve real-time customer needs.
Curve, a credit card company allows customers to switch cards even after completing the purchase. An executive purchasing a computer for the company with his personal card, to take advantage of a bargain, could later change the billing to the company card, after getting authorization.

KLM's new clip, attached to the traveler's bag, offers real-time directions, suggestions, and alternatives. For instance, when a user is stuck in a long line at the Eiffel Tower, the clip suggests the nearby hot-air balloon at Parc André Citroën. The clip also directs users to specific in-house services, stealing customers away from the competition.

Tesla recently increased the range of its electric vehicles for customers struck in places affected by Hurricane Irma. Range limitations in Tesla's vehicles meant owners couldn't evacuate the area.
Virtual Companions Become Mainstream
Most smart businesses now empower their workforce, especially support agents with virtual assistants. Such virtual assistants automate daily tasks in ways CRM can never enable.
Virtual assistants offer agents deep real-time insights on information hidden inside the company databases and other systems. Locating such information manually is a time-consuming task, in the absence of clear-cut information on where such information resides. The obvious benefit is a speedier resolution of consumer issues, leading to improved customer satisfaction and accelerated sales cycles.
Virtual assistants also take the shape of chatbots, replacing the manual assistant altogether. Technology has evolved considerably on this front, and businesses are co-opting it in a big way. In 2018, even the most basic bots will become more interactive than Siri and Alexia of today.
AI infused bots learn from users, to offer highly relevant insight and suggestions. It could open the database and pry a solution even before a manual agent has the chance to comprehend the question. Further, the technology to make bots understand emotional intelligence has arrived. Such Emotional Intelligence capable bots would know how exactly to respond to a frustrated customer. Going forward, bots would handle most normal queries, leaving human agents only with long-tail and complicated queries.
Social Media Rises in Importance
Social media caught on big-time, with estimates suggesting a 394% increase in social media use in recent years. The widespread popularity is mainly on account of the transparency, the social media delivers. The best businesses leverage such transparency to further their business model.
Traditionally, businesses had complete control over their products and services. The business model essentially boiled down to a "take-it-or-leave-it" approach. The transparency infused by social media has changed the power equations. Customers now have unprecedented choice and ability to gather real feedback from real users of any product or service. If something goes wrong, rest assured everyone will come to know about it.
Smart companies cope with such change by giving more power to its customers. They listen to the customer eagerly and align their business software to take feedback. This ensures that the business and the customer work together, for mutual benefit. Businesses roll out more collaborative systems and link it to their key product development and management channels.
Enterprises need not always go in search of new technologies. What is important is the way in which any technology, new or old is applied. Any business today needs to adapt and change its services and products to meet the changing needs of the customers. Customer focused business software is a major enabler in this direction.
So your company has recently purchased an Enterprise Software that will help the organization run. But did you check whether the technology solution provider has provided a maintenance plan along with it? Or, have you researched whether the software builders are competent when it comes to after-sales support? Like a vehicle that requires maintenance, software is no different. It is imperative to include a maintenance plan when you buy a software solution because:
Corrections and bug fixing
A fully-functional software might not display errors and bugs in the beta stage until it is put actively in the environment. A maintenance contract will ensure that these bugs and bad codes are fixed. It also covers the systems for major repairs and advanced problem solving that otherwise would cost more money and time.
Flexibility
A software solution is adaptive since it evolves with use every single day. With changes on a daily basis, your software might need an upgrade, update, and even change in modules. Plug in these changes can along with the maintenance team that knows the ins and outs of the software. It also keeps the software up-to-date and increases its lifespan in the company.
Compatibility
Since technology is growing each day, the addition of new hardware to the systems is inevitable. A maintenance contract from your software provider can help in addressing compatibility issues with this newer hardware. It would help one tackle with ease, any modification of the existing system.
Improve performance
Some vendors provide one or two free upgrades and patches in their maintenance contract that help in keeping your software on par with the latest trends. These upgrades might include some major overhaul or issues raised by other users.
Saving IT expenditure
A smart move in any business is to save money before earning the profits. Having a maintenance contract does cost a little extra but covers important bug fixes, routine upgrades, and critical problem-solving. In a way, it fixes an annual price on the IT expenditure and removes the chance of any unforeseeable expense that might occur due to the software.
Re-engineering the software
As a part of preventive maintenance, the software can be re-engineered and restructured to adapt to the changing conditions. This type of maintenance is mostly used as a preventive measure to avoid problems that might occur instead of fixing existing problems.
Staying ahead in the race
As you evolve and grow, so does your competition. Your enterprise software plays an important role when it comes to staying in forefront of the competitors or fulfilling the requirements of tech-savvy customers. A regular maintenance can help with adapting to time. Also, changes in business patterns and legal government rules can be done easily under a contract.
Remember each technology solution provider will offer various types of maintenance. You will have to first identify what are the requirements of your business and what type of maintenance will suit them. Secondly, check if the contract is worth the price with respect to the coverage and the background of the provider. See what are the different maintenance features provided. These may include the number of updates provided in a year, availability of support team in need of emergency, and turnaround time for problem-solving.
Robert Glass has a very well-written fact about maintenance that goes like this – '60% of software's cost is maintenance, and about 60% of the maintenance cost is an improvement.' Established and genuine software providers not only offer complete software solutions but also maintenance services that encompass all the said points that help run a smooth business.
Businesses in the present are making every move to ensure that they stay ahead of their competitors in the market. A rapid growth in terms of market share, revenues and customer base is desired by every business unit. One of the strategies being used by the businesses to ensure faster growth is the development and deployment of the enterprise mobility applications.
Enterprise Mobility is the trend that allows the employees of a business organization to work remotely to fulfill the business tasks and activities using mobile devices, mobile applications, and cloud-based solutions. An enterprise mobility application refers to a mobile app that is developed to target the enterprise-related problems.
Enterprise mobile applications can enhance business growth for companies in the following ways:
Every employee engaged with an organization aspires to maintain a healthy balance between the professional and personal commitments. Enterprise Mobility Applications allow the employees to experience better flexibility by allowing them to carry out business tasks from any of the remote location. 69% of the IT decision-makers support the idea of BYOD as they have witnessed positive results with the inclusion of the same. Workers in the United States on an average save 81 minutes per week with the aid of BYOD. There are 49% employees that say that they are more productive while working on their personal devices.
Critical issues may crop up in a business environment anytime, without prior notices or hints. Enterprise mobile applications allow the employees to resolve such issues on an urgent basis irrespective of their presence and availability at the office location. Real-time interactions are also made possible with the clients that result in better customer engagement and satisfaction. The overall workflow, therefore, improves with the use of such applications.
Enterprise mobile apps can be made compatible and accessible on the personal devices of the staff members. It leads to the reduction in the cost of the devices and the share may be used in other significant business requirements.
There is a higher level of system independence provided to the employees with the use of enterprise mobility applications. It leads to the execution of the tasks from any network and the tools are installed in the devices of the employees.
More paperwork leads to increase the number of risks in the business, such as loss of documents, replication of data and inefficiency in the storage and management of the documents. With the use of enterprise mobility applications, there are electronic documents that are used for sharing and transactions. These are easier to maintain and can also be processed at a faster pace as compared to the paper-based documents. The overall business speed, therefore, gets enhanced as a result.
With the improvement of the workflow of a business and the non-stop availability of the employees, the customers feel connected with the organization. There are higher levels of transparency that can be maintained to gain customer trust and satisfaction. Rapid resolution of the defects and issues along with urgent sharing of information are some of the abilities that are made possible through the enterprise mobility applications. It leads to the better engagement with the customers and the reputation of the business organization also improves in the market.
Empowers the Field Workers
There are several businesses that include a lot many field workers to carry out operational business activities. These field workers may experience certain issues such as difficulty in understanding a task or emergence of a conflict between two resources. Enterprise mobility applications may be used in such scenarios to contact the team heads and managers for maintaining the continuity of the operations. Also, activities such as status reporting and sharing of information can be done in a matter of seconds. All of these capabilities lead to enhancement of the processing speed of the operations resulting in faster business growth.
There are technological innovations and advancements that are being carried out with each passing day. It is required for the business organizations to remain updated with the technological changes and adapt the same to their functioning. The practice will allow the business units to achieve their goals accurately and rapidly. Enterprise mobility applications are a contribution of technology that has benefitted a lot many organizations. However, the inclusion of these applications in the business architecture may vary from one business unit to the other. Factors such as nature of the business, projects that are undertaken by the organization, customer expectations, project team members etc. shall be considered before moving on to the use of enterprise mobility applications.
Enterprise software solutions are the backbone of an organization. Selecting one for your organization is a great responsibility as it requires detailed analysis at each and every step. The major challenge lies in understanding that every organization's structure is different and cannot do with the same software that was used in your previous organization or is used at the competitor's company. To make your task easy, here are 8 challenges to avoid before purchasing an Enterprise Software.
1. Change Management
One of the key understandings that should come with a new Enterprise Software is that there is a need for identifying the changes in the IT infrastructure beforehand and then implementing it. Know how much change is required and if it is possible to handle before purchasing the new software. Also, the employees need proper training for change management and to get them comfortable with the new system before it goes live on an organizational scale.
2. Physical Requirements
Before jumping into a purchase decision, figure out what is the current IT infrastructure landscape, if it fits well or requires changes. For a newer setup, choose the software wisely and then plan the landscape. But remember, the software you choose defines this landscape and should be thoroughly checked to avoid any unwanted changes in the future.
3. The load of migration
Data is the basis for every industry functioning in this day and age. Introducing newer software to the system means adding your current data to it for validation and future operations. Check the requirements of the new system you plan on incorporating and if the required is way too much. Remember data is imperative to the organization and correct migration will minimize errors.
4. What the vendor has to offer
Sometime Enterprise Software vendors are too enthusiastic to sell the product but lack a structure post-purchase. Figure out what are the key support promises that they offer and if they have a track of delivering them. A due diligence of the provider should not be skipped especially if the vendor is not a big company.
5. Readying the team
Internal challenges are one of the key points to consider for the purchase. You will have to understand the requirements of the enterprise software development company well along with the features required. Each department will offer a different list of features they need. The challenge is to create a project scope that encapsulates all these important points and uses it as a foundation to identify the right software.
6. Software scope
Considering any enterprise software, and its capabilities, it is quite hard to find one that has everything that a business needs. As organizations strive to meet individual customer demands, they rely on customization to align their strategic objectives with enterprise solutions. For instance, one of our leading real estate organizations wanted to add a document management function that enabled them to share documents easily with their field agents. However, this posed numerous regulatory constraints considering security and privacy. Our solutions experts realigned the software architecture and build processes to meet the client's requirement.
7. Taking unwanted risks
The market has opened up for Enterprise Software like never before and every day a new solution surfaces that promises to offer the best of all worlds. New-age technology can be highly enticing but always look under the hood and see if it has been taken for a test drive. Check LinkedIn, job boards, or other forums to find out more about the seller and the software itself. Don't elevate your risks by getting attracted to high-end technology or pricing.
8. No detailed analysis
One of the issues that hamper the procurement of the right enterprise software is the lack of understanding of your own system. Run the analysis several times and match it with what the software will provide. Keep in mind to not depend on what the next version update will feature, rely only on what the solution provides today.
9. Cutting the influences  
Decision making in organizations sometimes doesn't necessarily stay with the designated employees. It is directly or indirectly influenced by the owners or other people in important positions. No matter how well they know or what better deal is offered through a reference, ensure that the decision, in the end, comes keeping the organization in mind and not the influences.
10. Exploring all opportunities 
Do not hesitate to look at third-party support alternatives as they might offer something similar or better than premium vendor support. Look at the maintenance rates that come with the software as it is something that your organization will incur on a regular basis.
Whether you are trying to set up a new system or replace an old one, an expert perspective can help reduce these risks and challenges.
The importance of software has never been so evident than in the present times. Not only do critical enterprise systems now run almost entirely on software, but mobile apps and other digital touch points powered by software are being used increasingly to deliver efficiency, make work easy, unlock new possibilities, facilitate the customer, and improve customer satisfaction.
Off the Shelf Software
Catering to the trend of software dominance, several vendors offer ready-made software and applications, for just about all processes and functions. Enterprises or users simply need to purchase such software off-the-shelf, fill in fields or go through a setup wizard and hit the ground running. Such ready-to-use ERP suites, CRM suites, collaboration systems, and even e-commerce portals where the company can upload products are commonplace. With the spread of cloud computing, several providers offer intuitive ready-made cloud-based pay-as-you-go-solutions.

However, what such software offers in ease and speed, it restricts in flexibility and functionality. Very often, the benefits of such ready-to-use software are superficial; to the extent, the very purpose of installing software may not be realized. In the extreme case, installing such software may leave critical gaps to key processes or the customer engagement, making such installation counterproductive.
Custom Software
Custom software is tailor made, or specifically designed for the enterprise, keeping specific functionality in mind. It offers several advantages over ready-to-use software.
Custom software, being developed specifically for the enterprise, is not a hodgepodge of some general functionality. It accommodates not just the specific functionality, but also any particular preferences and expectations required in the suite or app.

Custom software may be developed in iterative processes, factoring in all nuances and hidden risks, with the scope to include functionality or tasks not mentioned in the original requirement specifications. The latter is critical in today's highly fluid business environment where change takes place very fast.
There is no such thing as one-size-fits-all in any enterprise. Every business is structured and managed in its own unique way, and custom software is best placed to cater to such uniqueness. Custom software development enables fitting the software to the business model. It does require adjusting the business model to the software flow, and in the process risk productivity, effectiveness and even the vitality of the business.
The adoption of custom software is highest among large enterprises
Enterprises use custom software for most of their functions, including content management, inventory management, customer management, human resource management, and more. The odds are most of the key enterprise level software, such as CRM, ERP, and more being custom developed. The custom software helps in effective integration across key systems, enables seamless capture of data for big data analytics, facilitates compliance and other external transactions easy, and overall equip the enterprise to respond to events and situations in a proactive way.
The challenges of adopting custom software for small and medium size business
For all the benefits, custom software offers, it is pricey. There are also the delays associated with getting the custom software up and running. However, this is not a universal rule. Instances of enterprises ending up paying more for unnecessary features and functionality are all-too-commonplace. With custom software, the enterprise pays for leveraging technology only to the extent they need.
Enterprises would do well to consider the total lifecycle costs and the net value on offer. Custom solutions save money by ensuring improved efficiency in the long term. While off-the-shelf software may come at a lower upfront price, investment in custom software would reap rewards on a sustained basis throughout the lifecycle of the software, in terms of improved efficiency, better productivity, better sales, or whatever else the software seeks to achieve. Custom software being fully optimized for its objectives would enable doing the thing in a much better way than generic off-the-counter software.
Custom software enables the enterprises to become more nimble. For example, in the case of bugs, the Enterprise could get to fix it right away, rather than wait for the next round of update to come, which may be months away. With ready-made software, the enterprise takes a big risk living with vulnerabilities. Small and medium enterprises can strike a person rapport with the developer, ensuring a transparent flow of information between the enterprise and the development partner, enabling tweaks as part of regular maintenance, without obstructing normal business.
Optimizing business processes to be lean and seamless through custom software delivers several spins off benefits as well, transforming the entire organization. Having a highly functional customized software helps the enterprise have a greater level of control over all operations, and also take control of the growth process, which can often be chaotic. A digital driven enterprise enables a culture shift to a more open and proactive enterprise, seen as key to success in today's highly challenging economy.
Start-ups are basing their entire business model on custom software
Start-ups face the same time and cost constraints of small and medium enterprises, and they may not yet have a viable business model to consider investment worth its while. However, in today's tech-centric age, start-ups have the potential to base their entire business model on the custom software itself, as several households names from Uber to Travago, and from Zomato to Lyft, and more.

Start-ups would do well to invest in scalable custom software and reap the benefits of highly lean and optimized systems from the word go, without being disrupted by a change that entrenches companies to digitalize their systems. The easiest way for startups to leverage the latest technology is through developing custom software for the process.
The positive impact of custom software realizes most when the software is well developed, fulfilling enterprise requirements well, at the same time being flexible enough to suit the exigencies of the business. Well-designed and well-implemented custom software enables the enterprise to become more flexible. Considering the importance of the development, the task is best outsourced to a professional agency, for whom the task is a core activity.
As the world increasingly becomes software-centric, more and more enterprises are rolling out enterprise software of all hues. Empirical evidence suggests enterprises using enterprise software performs better financially, compared to enterprises which do not use such software.
However, after the gung-ho about the benefits on offer come the reality-check of costs and return on investment. In today's highly competitive world, the top management and investors demand accountability for every dollar. The productivity improvements, new possibilities and other benefits notwithstanding, top management invariably insist aligning enterprise software with short-term business interests, and seek to justify it through metrics such as Return on Investment (ROI) and Total Cost of Ownership (TCO).  In such a context, budgeting for enterprise software becomes critical.
As a rule of thumb, a standard non-subscription enterprise software ranges anywhere between $10K and $500K, depending on the functionality and feature list.  However, drawing up a specific budget, and more importantly, adhering to it can be quite a challenge.Here are the key factors to consider when budgeting for enterprise software.
Software Development Costs
Since enterprise software is mostly custom built for specific tasks, it varies in price drastically. The cost of any particular enterprise software is often a function of the feature and function list. Another key consideration is the technology used. For instance, a proprietary stack would cost more than an open-source stack. Enterprises need to make a trade-off upfront between the range and depth of the software, and the investment they are prepared to make.
For instance, bare-bones email software, with no spam filters would cost considerably less than full-blown software that co-opts spam filters and other advanced options. However, opting for the full-blown version would also entail considerable up-front investment, which may make the whole exercise financially unviable or less attractive for the enterprise. The price differential may also translate into getting much more for less. There is no right or wrong solution, and the enterprise needs to make a trade-off at the planning stage, based on the need, depending on what suits them best.
Enterprises nevertheless would do well to seek the best value-for-money proposition, rather than going for the cheapest option. A case in point is investing more for futuristic and expandable technology stacks, rather than risk low-cost enterprise software that may become obsolete in a year's time. Often the enterprise takes a risk by subsidizing the initial investment, hoping for ROI in the long run, as the software matures and becomes part of the day-to-day infrastructure.
Many enterprises now adopt Software as a Service (SaaS) solutions, which not only offers anytime, anywhere availability but is also cost-effective compared to on-premises installation.
Licensing Costs
Unless the enterprise is developing the software solution in-house, they would need to purchase the license from the developer.
Annual licenses, common with subscription or software as a service (SaaS) offerings, is a popular and convenient option, where enterprises purchase a per-user license from vendors. Such licenses are generally all-inclusive, including technical support, software maintenance, and hosting.
Consumption licenses offer a "pay-as-you-go" model, which is a variant of the annual license model. Here, the enterprise pays only for the actual use of the software rather than fixed monthly or annual fees.
Perpetual licenses are the opposite of annual license, where the enterprise makes an upfront, one-time payment for the license, and get to own the software for eternity. This is the most common type of license for custom made and self-hosted enterprise software. However, even such licenses may be on a tiered basis, with the amount varying for a number of users. Enterprises would also have to pay annual support and maintenance fee, usually in the range of 10% to 20% of the perpetual license fee. The updates, upgrades, and fixes are part of maintenance, but enterprises would still pay additional for changes to the software, such as changing functionality depending on business requirements.
Hosting Costs
It is not enough to develop the software. The developed software has to be hosted. Nowadays, the trend is hosting in the cloud, which is much more convenient, cost effective, and perfectly suits the needs of mobility. The enterprise generally enters into a Service Level Agreement with the provider, fixing the payment, and securing a guaranteed level of service, in return. As a rule of thumb, cloud vendors generally price about 1/3 of the upfront license cost of on-premises solutions, on an annual basis.
Implementation Costs
After developing and hosting the software, it has to be implemented, meaning it is to be installed, up and running at every place the software is supposed to function. The implementation ratio is the ratio of implementation service cost to the software license, or in other words, the amount required for implementation, for every dollar spent on the software license. Generally, implementation will cost the same as the license, but complex implementations, spread over multiple geographies, can cost more. The cost of implementation would also depend on whether there is a need to buy new systems or terminals to run the software.
Operations Cost
The most underestimated part of the enterprise software budget is the operations costs, such as boarding costs or costs to bring users to the system, training cost, and also the opportunity cost in lost productivity as people forsake their earlier system, and get familiar with the new software. However, the opportunity cost, and for that matter, all cost pays back for itself in a short while, if the software is good enough to boost productivity and unlock new opportunities.
Enterprises not having the latest cutting edge software stand to lose out big time. At the same time, software is not the end in itself, but rather a means to an end, and it is in the organization's interest to take up the means if the benefits of the means far exceed the investment on it. The solution to the imbroglio is partnering with us for your enterprise software development requirements. Our considerable expertise spanning across several projects, and our rich talent pool allow us to deliver highly powerful solutions in the most cost-effective manner.
Stewart Butterfield is on a high as he'll ever be. Slack, the cloud-based team collaboration tool, he launched in August 2013 is now the fastest growing workplace software ever. Butterfield is however, no stranger to software success, though, having co-founded several companies before Slack, most successful of which was Flickr, the popular image sharing website.
The unprecedented success of Slack raises several pointers to the future of enterprise software development.  

Identify Genuine Needs
Butterfield attributes this success in developing enterprise software to his ability to identify and fulfill genuine needs. In an interview with Peter High, in Forbes, he explains the secret of successful software, using Slack as the case study.
Slack started off as a need to fill a void for internal communications in Tiny Speck, one of Butterfield's earlier company. The partners used to communicate over IRC, which actually predated the internet. To overcome the limitations of IRC, of not being able to communicate if a user is not connected to the server in real time, Butterfield developed a system to log messages so people could catch up when they got back online. Slack germinated from this core.
New technologies, new markets, and new business models would obviously create new needs. The future of enterprise software development lies in identifying such needs and working towards fulfilling it.
Facilitate Rather than Disrupt
Gone are the days when enterprises tweaked their systems to comply with what the software demanded. In today's highly competitive and fast-paced business world, enterprise software development needs to mirror how work takes place, and also needs to be flexible to facilitate different streams and rapid changes.
A key reason for Slack's unprecedented success is the suite taking care of everything a normal run of the mill chat programme often overlooks. A search functionality was added to the database containing chat logs very early. Another key intuitive feature is compliance or features such as digital loss prevention, required as part of the regulatory environment. There is also a checklist feature.
Slack is also flexible and adaptable to suit the actual on-the-ground requirements of the workforce. It recognises the necessity of an employee having a different relationship with different people, and caters to having multiple groups, with flexible relationships. Slack facilitates an unlimited number of teams with an unlimited number of shared channels across those teams. People can be members of more than one team, based on communities, practices, employee resource groups, workplace location, and more.
Enterprise Software is Becoming Increasingly Collaborative
Technologies such as GitH
ub and others facilitate a collaborative development process. However, today's enterprise software development demands deeper collaboration, right from the conceptual stage. Taking active suggestions and feedback from stakeholders, especially end-users, ranks high on the list of best practices for successful enterprise software development.
Slack took feedback and user involvement seriously. Apart from actively reaching out to users through Twitter and other social media, Butterfield sent out user research teams to sit with customers and get insight into how Slack is working.
The Team Matters Just as Much as the Technology
Slack's impressive growth has been paralleled by the company growing in size.  The sustained success of software development depends largely on the team being able to focus on its core cultural attributes, even when there is heavy churn, and a majority of the team members are new, at any given point of time. It is equally important to have a sustainable and meaningful mission, to keep the team motivated. Butterfield's  mission is: "to make people's working lives simpler, more pleasant, and more productive."
Successful enterprise software development teams are highly mission-driven and set high standards of performance. They emulate professional sports teams who analyse the tape of a game for feedback on improvement. Rather than blame people or circumstances, they focus on making improvements the next time, making software development a continuous cycle, rather than a one-off project.
The Low Code Revolution is On
Enterprise software development is in the middle of a "low-code" revolution, with companies increasingly choosing solutions that require little to no manual coding. Colin Earl, the CEO and Founder of Agiloft, defines low-code software as a system configurable to meet business requirements with just a few dozen lines of code or less, apart from the API code, to integrate other systems.
Low-code systems accelerate the development process, reduces costs, and also removes uncertainties associated with enterprise software development. Low-code systems also enable quick re-deployment and rapid changes, essential in today's fast-paced world. Such low-code platforms are generally highly scalable as well, catering to global conglomerates and a small mom-and-pop shop, at the same time.
By embracing the low code trend, companies can better their performance and improve the functionality of their enterprise software, without having to invest in infrastructure.
Butterfield estimated the market for Slack at $100 million when he first pitched the concept, and the company has already exceeded this revenue in under three years. There is nothing preventing you from developing such highly successful enterprise software. All you need to do is partner with us. Our highly experienced and talented software developers make the perfect accessories to understanding your business requirements and developing cutting edge solutions that make life easy for your workforce, customers, and other stakeholders.
Enterprise software is in the midst of a golden run now, as more and more enterprises seek to ride the digital and mobility wave to improved efficiency and success. However, rolling out enterprise software is fraught with many challenges.
Here are the top challenges to overcome, to ensure the success of enterprise software.
Reconciling with the Changing IT Infrastructure Landscape
IT is always in a state of continuous churn. What is trendy tomorrow may be out of favour, and even obsolete in a few weeks. What was touted as the bright new thing may soon fade off as a false start, with HTML5 being a case in point. In such a state of affairs, enterprise software developers are hard pressed to retain relevance amidst the changing IT infrastructure landscape.
The obvious solution is to future-proof the application, but there is no clear-cut answer on how.
A solution finding increasing number of takers is low-code platforms. Enterprise app developers have long discovered custom code as costly, time-consuming to develop, and difficult to maintain or make changes. In contrast, low-code application platforms reduce the quantum of hand-coding, not just accelerating the process, but also enabling fast reconfiguration of apps, quick modification of logic flows, and rapid delivery of new UI elements, as needed. Co-opting new features and integrations become a piece of cake, sans sizable investment in infrastructure.
Relevance in an Extremely Fluid Business Environment
Side by side with the changes in the IT infrastructure landscape, the business environment also remains extremely fluid. What was a pressing need at the time of conceptualization may already have become obsolete by the time the software rolls out.
In such a scenario, trying to get everything right in one go is a sure recipe for disaster. A far better approach is to undertake small, iterative releases. Such releases make it easy to make changes, and also offer valuable learning experiences that facilitate continuous improvements.
Challenges of Integration
While coding takes up a significant chunk of the time, it is just the easy part. Prototyping, designing the user experience and user interface, testing the application on different devices, organizing and running field trials, figuring out how to deploy the application in legacy systems, how to integrate the app with the CRM, ERP or other running systems, how to migrate the data, and how to safeguard the migrated data are all just as important, and take up significant chunk of time as well.
There is no shortcut to resolve integration challenges. The best approach is a thorough planning phase, where all possible issues are foreseen and solutions provided.
Data Migration Challenges
Instances of the application development team, having completed the project, patting themselves on their back, oblivious to the challenges ahead, are all too common.
The real challenge starts when trying to get the software up and running, and among the key challenge is data migration.
Data may reside in disparate legacy repositories and may be non-compatible with the new system. There may not be any business of validation rules in place to determine the process of migration. Many companies fail to undertake an as-is assessment, to understand the quality of the data, before starting the data migration job. Such an assessment identifies what is missing, and enable companies to assess the work required to migrate the legacy data successfully.
The Challenge of Costs v/s Expectation Trade-Off
If wishes were horses, beggars would ride. While there are no limits on imagination and intentions, often considerations of cost bring in a reality check. The practical approach to enterprise application development is to make a trade-off between cost and functionality, to strike an optimal balance.
Nevertheless, often the cost required to roll out enterprise software is grossly underestimated, more so with the case of mobile software. The biggest distortion is in maintenance, with the need to push updates at regular intervals to cope with the ever-changing landscape. The maintenance cost of a software application over its lifetime will almost certainly overshadow the initial development costs.
Change Management Challenges
The development team may have just resolved all the technical challenges, be it the product simply not installing, data migration, and everything else. But if the inevitable resistance to change is not factored in, it isn't over yet.
A big reason for resistance is not involving stakeholders, especially end users in the development or procurement process. Managing resistance to change, and also rolling out an optimal app requires involving stakeholders, including end users, early in the development process.Take suggestions on what to include, build prototypes, and seek feedback. If end users and all stakeholders feel they have a stake in the new software and were instrumental in its development, they would consider it as their baby and support it.
Users may feign compliance if a new suit is imposed by dint of authority, but they would almost certainly run to the IT team for the flimsiest of reasons.Trying to impose a half-baked software just makes it worse.
Challenges Related to Feedback-Development Loop
Change management gets even more complicated than involving the stakeholders. Even without resistance, end users would have a lot of feedback on usability issues or some requirement missing. Conversely, there could be some unnecessary features.
Enterprise software development is a continuous process, rather than an on-off project. The feedback from one iteration constitutes the basis for the next wave of improvements, and added functionality, with the cycle continuing.
Trying to develop everything in-house is foolhardy. Many web applications require obvious skills such as HTML, CSS, and JavaScript. Many enterprises are mistaken into thinking these are the only skills required, and their in-house team would be able to handle it. Just because someone has the raw technical skills, it doesn't make them competent to adapt the same easily, to new domains. Your best approach is to partner with us, to gain the advantage of our wide experience, and availability of a wide talent pool, competent in various situations and approaches.