Custom patient engagement platforms improve caregiver-patient interactions today. Here's how. 
With the COVID-19 pandemic restricting face-to-face engagement, patients have started using telehealth (telemedicine) technology and other digital channels to receive healthcare services. The growth of digital healthcare will increase the demand for healthcare technologies in the future. 81% of people (patients) want healthcare providers to know them individually and deliver more personalized and meaningful experiences.
While support programs like teleconsulting do not replace the physical presence of healthcare providers, they offer valued information, which is the need of the hour. With stay-at-home mandates, social distancing, and lockdowns, telemedicine is the vital care model that boosts patient engagement today. Personalized patient engagement fosters trust among patients and ensures continuity of care. So, in times of pandemic and beyond, patient engagement platforms will play a crucial role.
Read more: 5 ways to optimize the revenue of your medical practice and clinical processes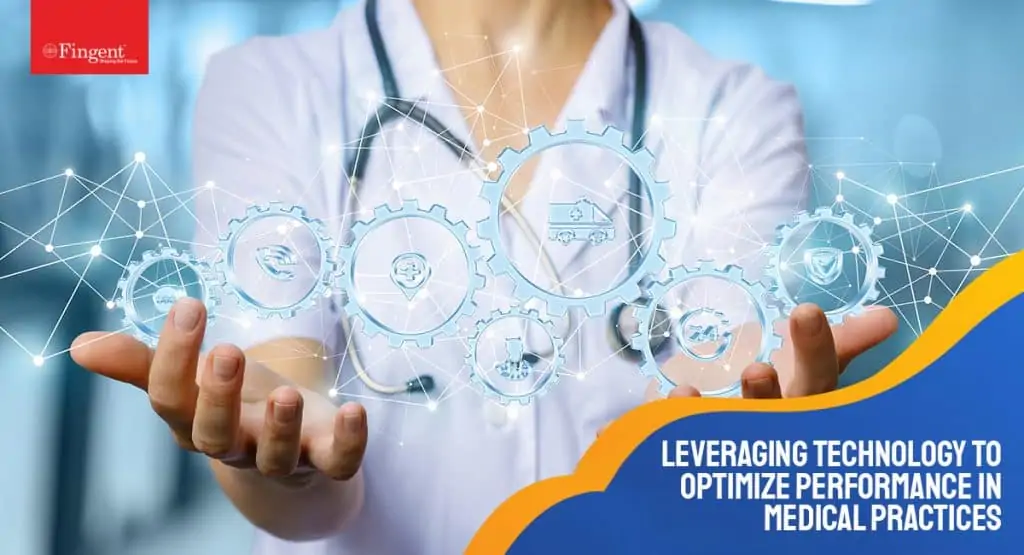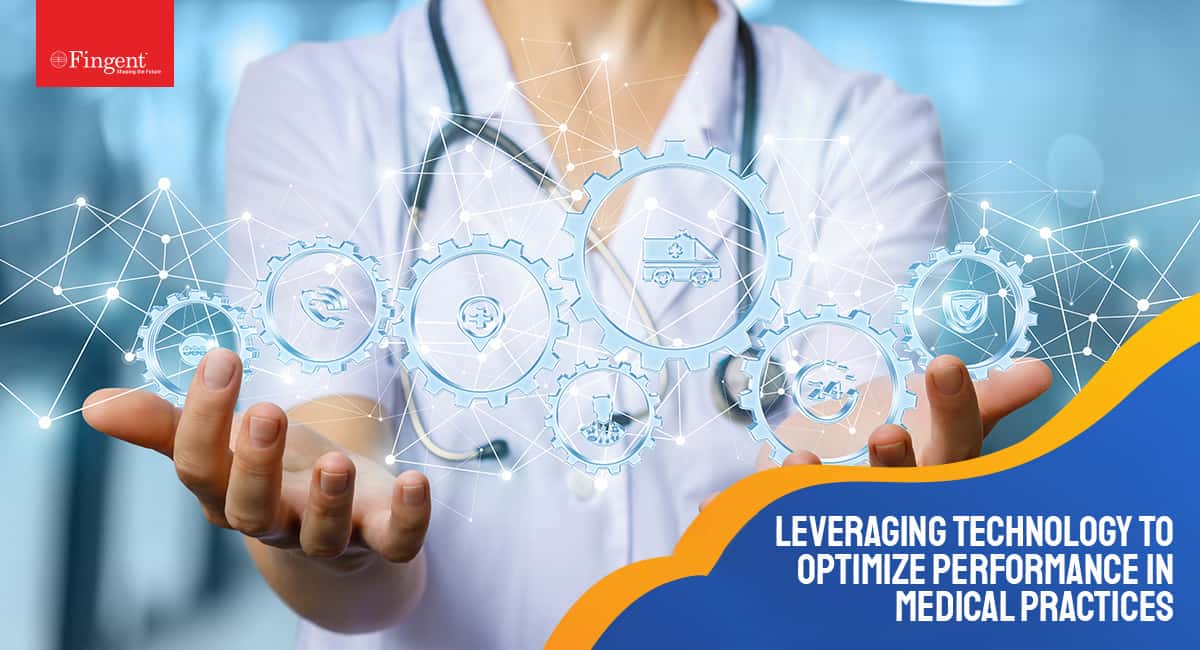 Patient engagement and its growing significance
In simple terms, patient engagement is a concept where patients are actively involved and considered important decision-makers in their care.
Engaged patients are:
Informed- as they understand their health status and the treatment.
Empowered- as they believe they can change their health outcomes.
Heard- as they can communicate with their providers better and participate in shared decision-making.
What is a patient engagement platform (PEP)?
A patient engagement platform is an application that enables patients to interact with healthcare providers via their mobile device, tablet, or computer. The patient engagement platform keeps the patients involved beyond the four walls of the hospital.
When implemented effectively, patient engagement platforms can help streamline access to medical records, provide appointment reminders, enable self-scheduling for patients, and deliver patient education or awareness.
How do patient engagement platforms help?
Patient engagement platforms (PEPs) can help automate the following processes.
Send reminders to patients regarding their postoperative treatment protocols
Allow patients to update mobility reports and pain score
Deliver educational content
Manage images of wounds
Record and monitor health vitals like BP, FBS, BMI, etc.
Read more: 7 major impacts of technology in healthcare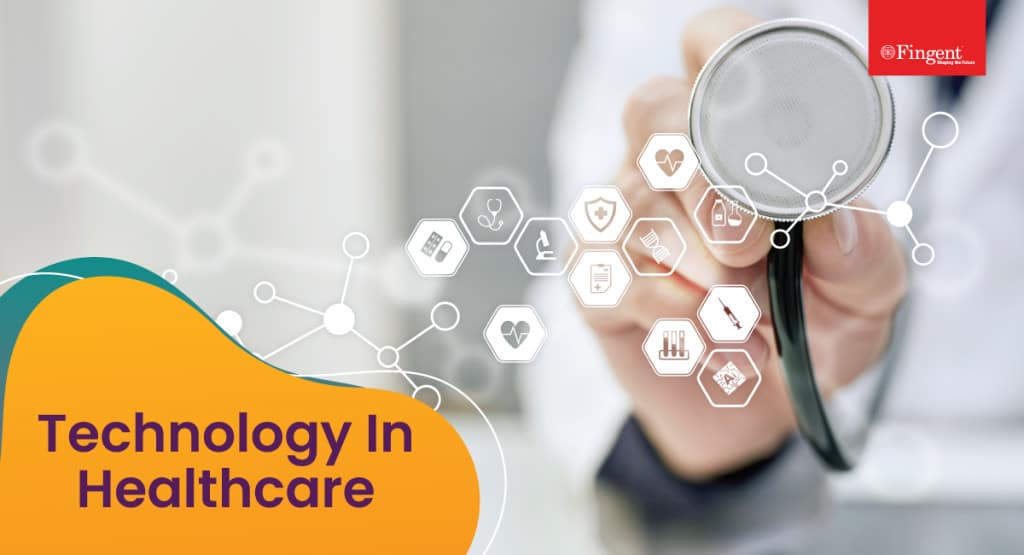 What are the benefits of a patient engagement platform?
1. Ease the patient engagement process
A customized patient engagement platform helps improve your patient experience by assisting them in scheduling medical appointments. It can also help notify patients about their next visit to the clinic, or when they need to check their health vitals, or when their current medication course will be over. In addition, caregivers can use the patient engagement platform to track a patient's medical history and use the data to channelize treatment plans when the patient pays a second visit.
2. Enable caregivers to focus on core competencies
With a patient engagement platform in place, patients can fill in medical forms, electronically scan their insurance cards, and consent from their mobiles, laptops, or computers. It will allow healthcare providers to focus on their core competencies and saves patients from standing in queues or long wait times. In addition, it can expedite the care delivery process during an emergency.
Case Study: Fingent partnered with Casenet's Advanced Solutions Group to develop TruCare Insights as a reliable population health management platform. Download Now!
3. Empower care providers to make informed decisions
Healthcare organizations can use information like satisfaction scores, online appointments, wait times, and ROI to make informed decisions related to staffing and identify opportunities for improvement. Custom patient engagement platforms allow clinicians to track all this information effectively. It goes a long way in supporting clinical decision-making.
4. Optimize healthcare throughput
Patient engagement platforms allow online registration that ensures patients have less waiting time in the clinic. It enables healthcare providers to attend to more patients in a given time and improve data accuracy and demographics. In addition, patient engagement platforms spare medical professionals from time-consuming and manual data management processes so that they get time to receive advanced medical training. Nurses, physicians, administrators, and other hospital staff members can streamline their communication, increase staff satisfaction, and utilize data analytics to make strategic decisions.
Benefits to the patients:
Patients are aware of the next steps, such as diet plans, exercises, medication plans, or next clinical visit
Consistent and transparent care will be available 24/7
Augmented patient engagement and experience
Improved communication lowers preoperative stress and anxiety
Case Study: How did a data analytics solution help NHS gain financial, clinical, and geographical insights to improve visibility over their KPIs? Read Now! 
What to look for in a custom patient engagement platform?
Given the changes in patient behavior, expectations, and changing healthcare landscape, healthcare providers will have to ramp up patient engagement strategies and implement the latest engagement technologies. Patient engagement platforms must enable providers to determine the best ways to deploy their expertise and services to their patients.
Read more: Digital tools reshaping the healthcare industry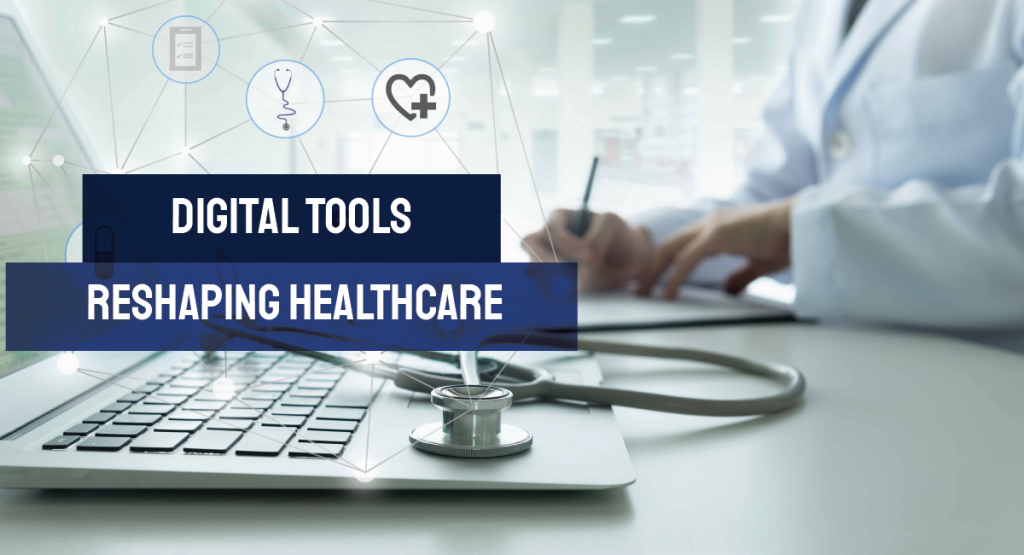 So, make sure the patient engagement platform has the following capabilities.
1. EMR integration
The patient engagement platform should integrate with Electronic Medical Records (EMR). For example, the platform should receive data from the EMR, such as a referral or recall, and revert to the EMR.
2. Sentiment analysis
The main aim of patient engagement is to understand patients on a deeper, emotional level. So, it is crucial to leverage sentiment analysis technology. This will enable providers to recognize when a patient is happy or frustrated and respond accordingly.
3. Real-time and interactive patient communication
The platform must encourage bidirectional communication, specifically text-based messaging. In short, patients must be able to communicate with their health system easily.
4. Chatbot functionality and keyword actions
The use of chatbots and keywords in patient engagement platforms is trending. It helps reduce human intervention. So, the patient engagement platform should allow for automated responses to common questions such as "where are you located?" The platform must also enable keywords to trigger automation, such as scheduling a ride for patients who need a lift.
Read more: 5 leading chatbot use cases explained with real-life examples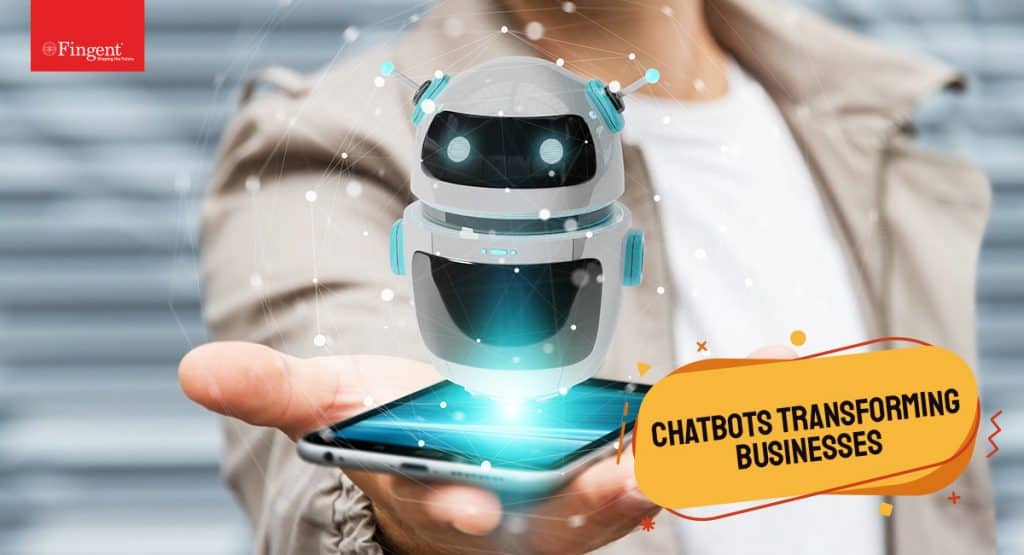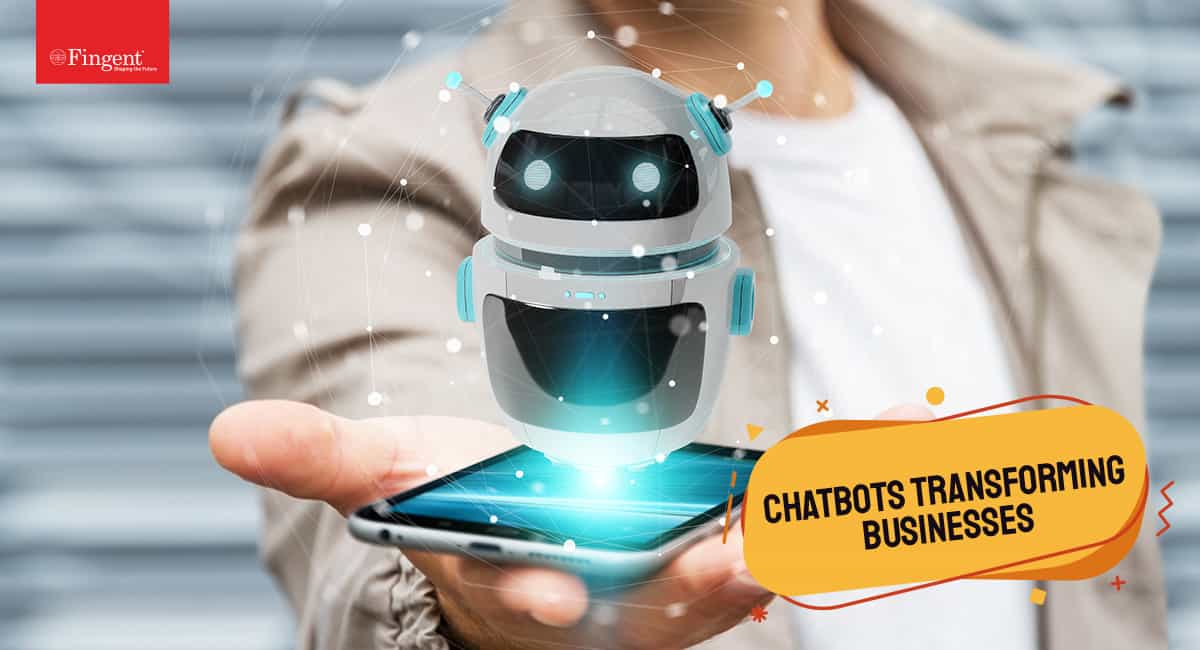 5. Patient on-boarding
The platform should drive patients to the patient portal and help them register quickly and conveniently to get medical support on time.
6. Integration with other vendors
A single app can't solve it all. It is just not feasible and is also not in your patient's best interests. Make sure that your patient engagement platform integrates seamlessly with your other vendors. For example, the platform can offer billing features or even integrate with medical billing software, medical invoice management software, etc.
7. Boost employee adoption
Your staff must like and accept the patient engagement platform. If they don't appreciate the new technology, it won't fulfill its potential. In addition, you must ensure that the patient engagement platform enjoys enterprise-wide adoption and has a user-friendly UX and UI.
8. Offer multilingual support
As not all patients speak English, you will have to ensure that the platform supports different languages used or spoken widely by your patients.
Read more: 5 essentials to an effective healthcare application 

Why should you adopt a custom patient engagement platform?
A custom patient engagement platform is specifically developed for your organization to cover your unique healthcare requirements and cater to your internal processes.
As such a platform is built from scratch, it gives you the freedom of choice for technology. Additionally, you can easily integrate this platform with third-party systems because you get to control the code entirely. Also, you will have full ownership of the final product and customize the software according to any relevant changes in your organization.
Benefits of a custom patient engagement platform
High scalability
Seamless integration to your existing infrastructure
Enables integration with any new services you are willing to include in your medical practice
Freedom to choose the technology
Gain full ownership of the resulting solution
Custom patient engagement platform is best suited for medical practices that:
Offer a wide range of services
Plan to expand in size and services
Have rigid workflows that are difficult to adapt
Want to integrate the new solution with the existing system
Read more: The application and impact of information technology in healthcare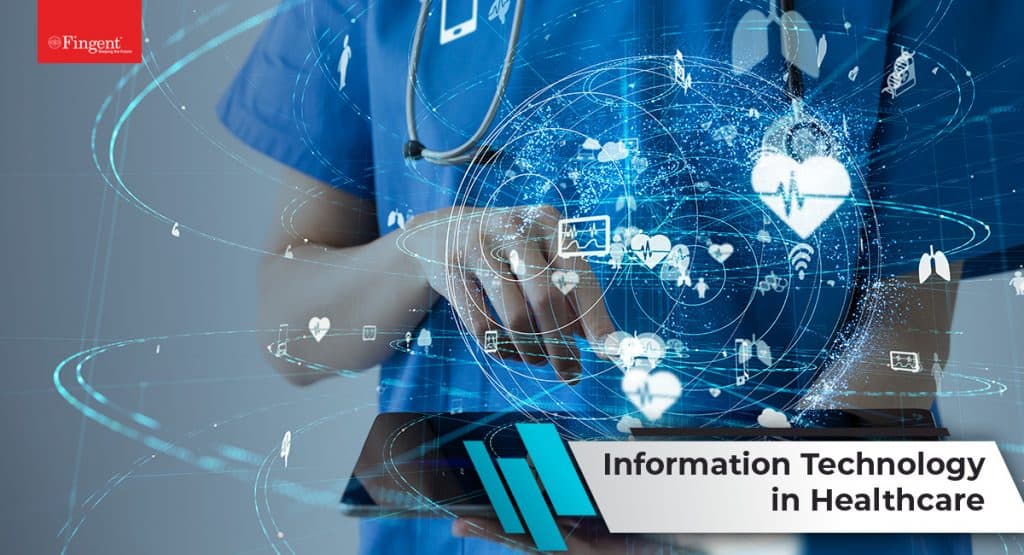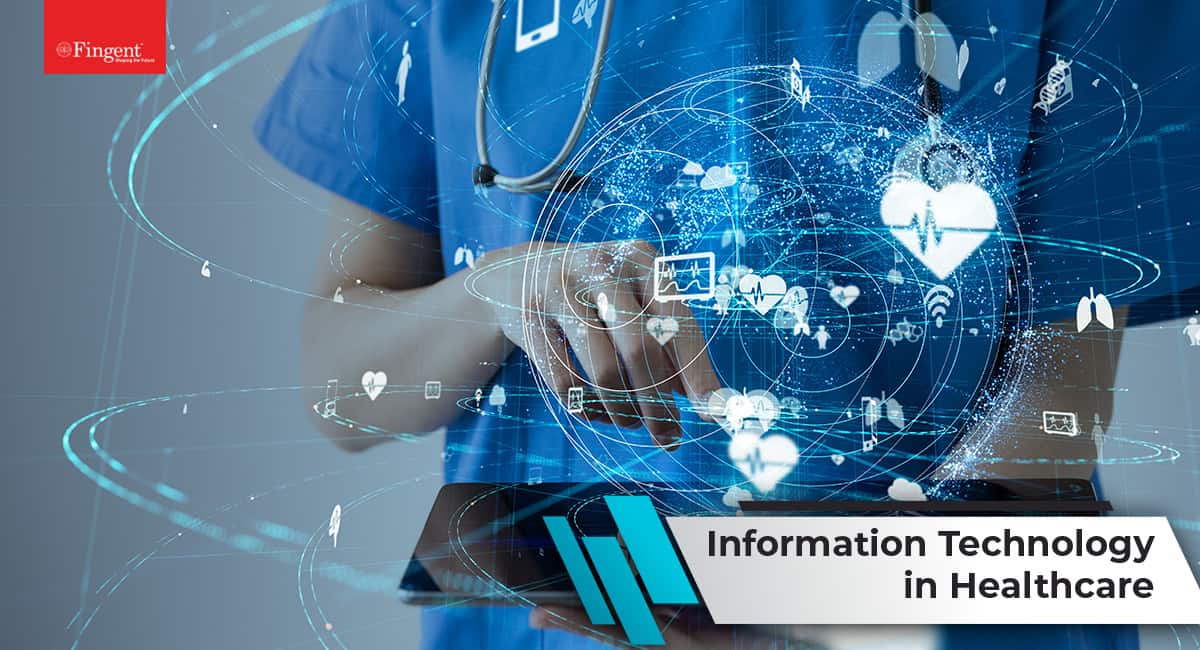 Develop your custom patient engagement platform with Fingent
At Fingent, we have the expertise and work closely with you to build a custom patient engagement platform to suit your business needs. Our experts help you select the best web development frameworks, database and backend technologies, data visualization formats, and leading front-end technologies to develop your patient engagement platform or any medical software that you would require.
Fingent helps you develop healthcare application platforms tailored to your needs, with top features like appointment scheduling, medical billing, patient feedback management, payment processing, chatbot, and fundamental to in-depth analytics. To know more, please get in touch with us.
Technologies that help optimize revenue and performance of your medical practice
There's no denying that revenue is essential for any business. Sustained revenue flow keeps the employees paid, leaves the doors open, and the patrons happy. It is the same for medical practice as well. However, it can be challenging to optimize medical practice revenue and increase avenues to bring in more money. It is crucial to find strategies that the medical practice can maintain over time to ensure a steady cash inflow. 
Additionally, as the COVID-19 pandemic continues to influence patient behaviors, it is pushing healthcare practices across the globe to re-evaluate their business operations and look for solutions that emphasize clinical efficiencies, improve patient revenue cycle management along with enhanced reporting and analytics tools.
Apart from the challenges related to the patient intake process during the pandemic, healthcare providers also have had to meet the sudden demand for virtual care by embracing digital healthcare technologies. Advanced technology in healthcare helps automate major processes, facilitate patient engagement efforts, and improve financial stability.
Case Study
Find how Fingent's healthcare technology solution helped improve collaboration between doctors, patients, and patient caregivers.
Download Now!
In this article, we share tips to optimize the revenue of your medical practice.
1. Robust financial management
Strong finance is the foundation of every business. You must consider what money is going out in the form of overhead costs, payroll, and miscellaneous expenses. Look for ways to cut unnecessary expenditures and save your practice some money.
There are chances that you are spending on something unnecessary at your practice or experiencing a small ROI due to a huge yet incompetent investment. If a service is not bringing you a good ROI, you should remove it. To overcome these issues, ensure you have a robust revenue cycle management system in place.
Custom RCM systems help improve the administrative and clinical functions associated with claims processing payments and revenue generation. The RCM system also facilitates the financial processes of identification, management, and collection between patients and providers. RCM helps you optimize your revenue cycle at all the points of the financial process. This enables you to collect and increase revenue whenever and wherever you should.
2. Leverage healthcare information technology
While the initial cost and ongoing investment may vary based on your practice, most of the following technological investments will help you save money and increase your revenue over time.
Read more: 7 Major Impacts of Technology in Healthcare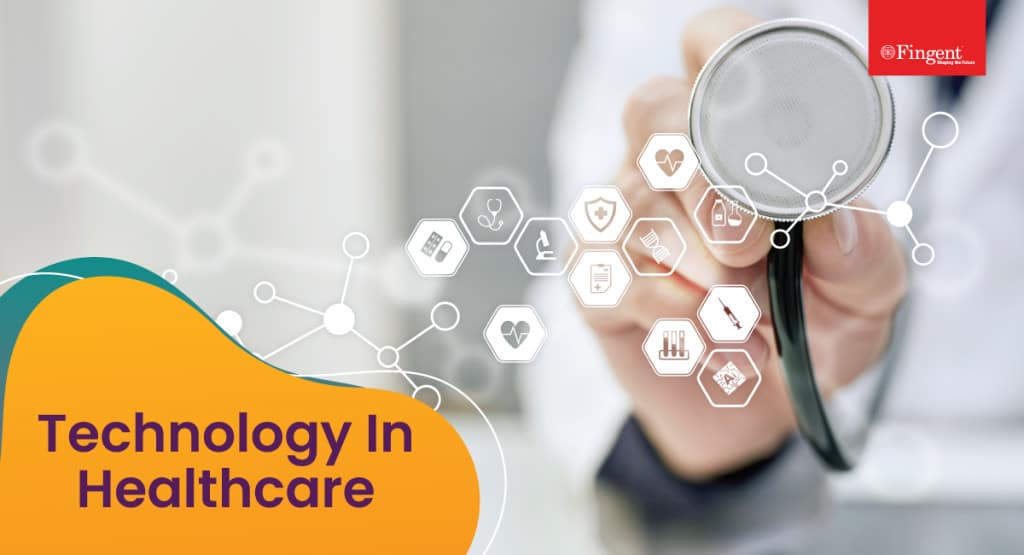 Example 1: Telehealth
Technologies like telehealth offer safer alternatives to in-person visits. With the ongoing pandemic, this technology helps provide safe care by connecting via virtual video visits. If your practice can allot for more appointments, then telehealth allows for more visits throughout your day.
Additionally, patient portals, self-check kiosks, and QR codes help reduce the risks of exposure and increase scheduling flexibility and clinical availability. Remote patient monitoring (RPM) helps bring about organizational resilience and stabilizes patient outcomes with better and safer alternatives to in-person visits.
Example 2: Appointment Management Systems
Most medical practices lose revenue due to no-shows, missed appointments, or late cancellations. Appointment management systems ensure that patients are notified well ahead of their appointment times. This will eventually provide your practice with a better chance of fulfilling appointment times and retaining revenue. It will also improve patient trust and credibility and allow your medical staff to stay organized at work. 
Example 3: Practice Management System
This system includes all your appointment scheduling, billing, patient registration, claims processing, clearinghouse integration, and more. So, investing in an intelligent practice management system can bring billing in-house and retain previously claimed revenue from outsourcing.
Read more: Digital Tools For The Future Of Healthcare Providers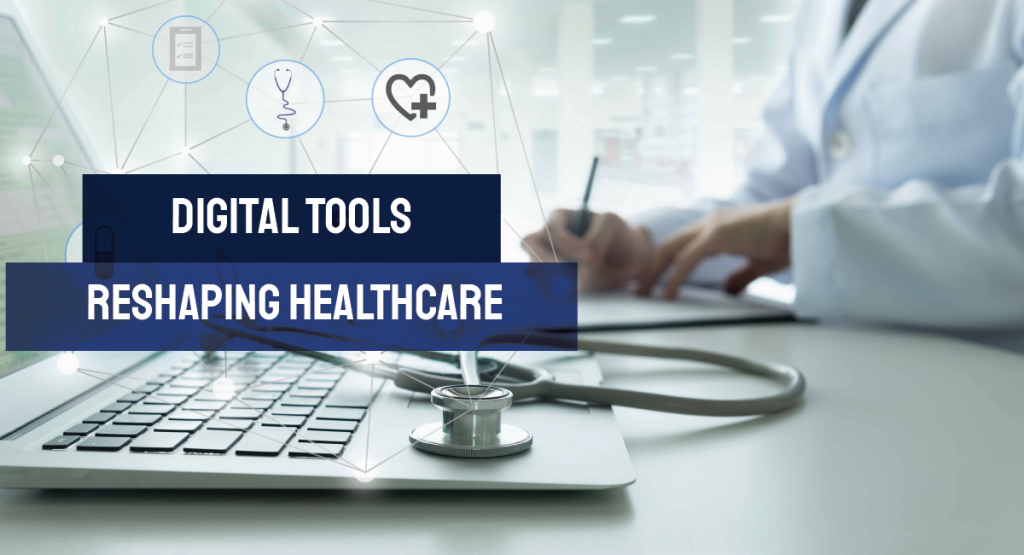 3. Intuitive reporting and automation
An Electronic Health Record(EHR) system includes an array of innovative tools that can significantly impact your practice's productivity and profitability. The EHR technology should also have tools that offer flexible functionality and interactive engagement in addition to simple record keeping so that you can focus more on patient care and waste less time on troubleshooting staff errors or reconfiguring documentation notes.
Additionally, automated workflows, comprehensive reporting features, and insightful productivity metrics help simplify your practice's workload and streamline task management. Picklists allow you to create templates, line-item defaults and define column choices so that information is readily available and easily accessible.
Case Study
Fingent partnered with Casenet's Advanced Solutions Group to develop TruCare Insights as a reliable population health management platform.
Download Now!
4. Optimize your medical billing
To maximize your medical practice's revenue, you must include efficient and personalized medical billing software.  It allows you to optimize the bills according to the prevalent industry standards. Most practices bill patients at allowable lower levels to avoid being audited. While you may not get audited, the practice leaves behind a lot of money. So, when you provide clinical service, make sure to document it properly and bill customers appropriately. Medical billing software makes auditing easy and relieves your admins from revenue management challenges. The software also ensures that your billing and coding staff are not making mistakes, leading to significant claims denial.
If claims denials, coding errors, or any other billing issues keep your practice from optimizing the income, you may consider building customized software to handle your organization's specific challenges. Fingent specializes in developing customized medical billing software and healthcare application platforms by working closely with your medical practice. It allows you to lower denial rates, reduce errors, and streamline your revenue cycle.
5. Security and compliance
When it comes to healthcare, efficiency matters not just at the surface level but in every single aspect of treatment, including financing, scheduling, and reporting. To ensure your EHR can keep up with the regular system, it should include an educational database that allows providers to quickly train their staff and give the patient access to explanatory articles and videos. Keeping these resources available will help bring about positive outcomes and hassle-free software maintenance. Fingent offers custom software development, testing, implementation, maintenance, and support services for healthcare service providers. We've partnered with organizations like NHS to help them improve clinical process management using technology. 
Case Study
How did a data analytics solution help NHS gain financial, clinical, and geographical insights plus improve visibility over KPIs?
Download Now!
While compliance laws ensure patient health information (PHI) and overall safety of practice operations, you must make cybersecurity a top priority. This is especially true now with the shift to working remotely. Employees are more prone to hacker's attempts to cease connectivity and steal confidential data. To overcome this, you must use virtual private networks (VPN) and reliable firewall software to safeguard vital business information. Our network security and IT infrastructure management services ensure that your business-critical assets are protected from cyber threats, and your proprietary information is protected 24/7. 
Read more: The Application and Impact of Information Technology in Healthcare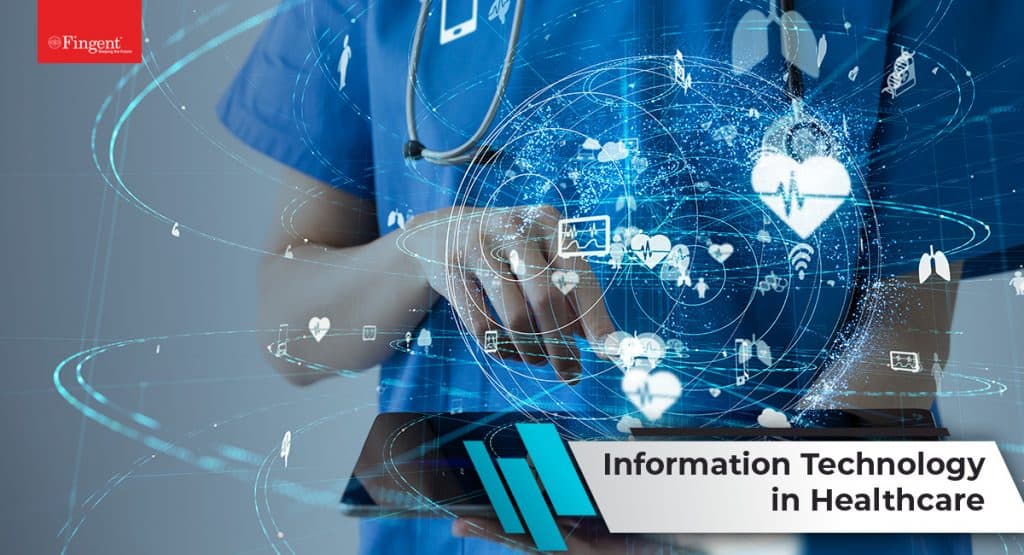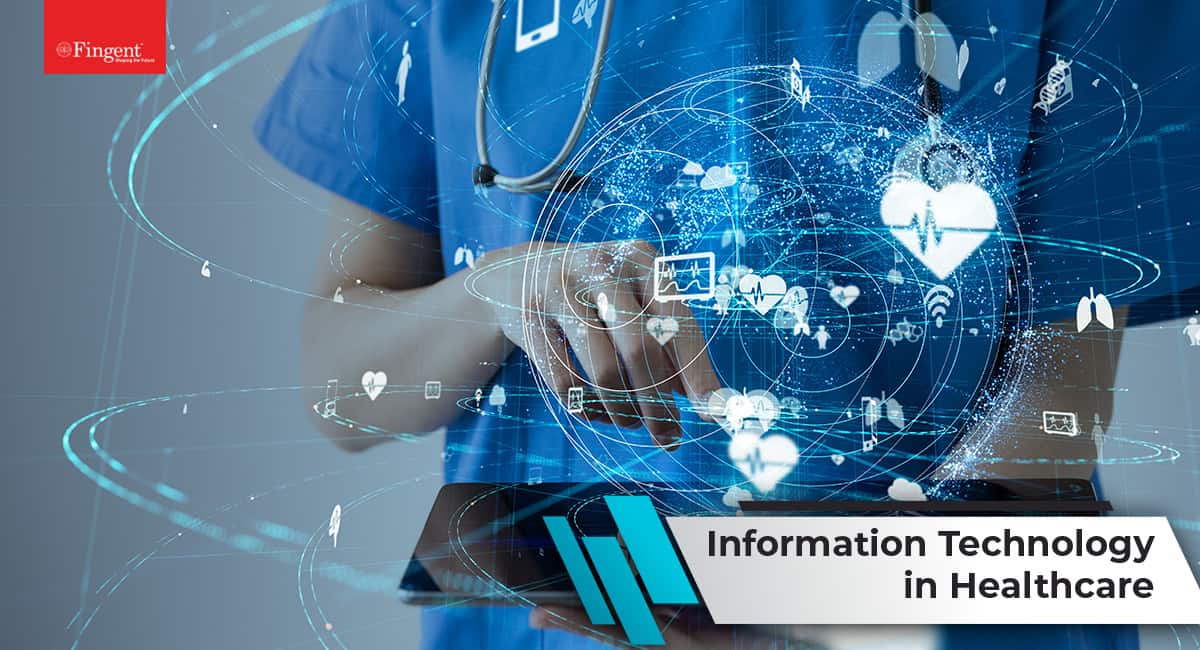 Advanced technology in healthcare has helped providers choose and select a system that benefits their business. For example, medical billing software, revenue cycle management, appointment management, and patient engagement systems are a few solutions that providers should consider when employing an EHR solution. Healthcare technology improves patient resolutions, avoids preventable errors, and expands clinical availability. 
Practice is a step ahead of theory. Our healthcare IT system developers follow this rule of thumb. Connect with our team to learn more about the technologies you can adopt to gain business benefits and significant cost savings.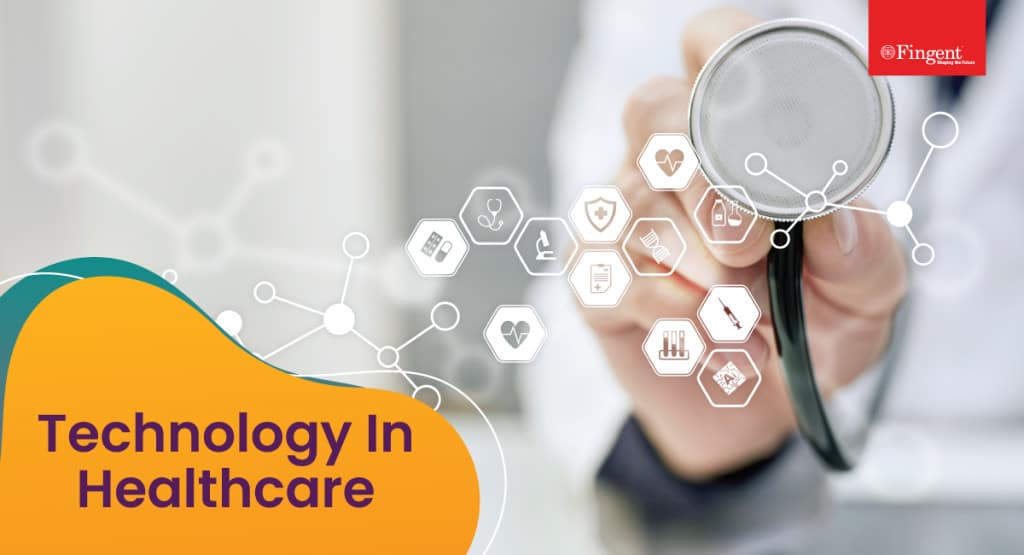 How Emerging Technology is Transforming the Healthcare Industry?
Technology has advanced by leaps and bounds and brought about changes in every industry. The Healthcare industry is no exception. Thanks to the advanced technology in healthcare, today, patients have access to some of the best and cutting-edge treatments. Also, patients can have access to innumerable minimally-invasive procedures that are less painful and result in better recovery.
With the world reeling under the COVID-19 pandemic, most countries are following lockdowns and social distancing to curb the spread. However, with the help of technology, remote consultations with experts, and the availability of intuitive mobile apps have helped patients (non-COVID) to receive improved patient care and quality healthcare experiences.
Read more: Digital Tools Reshaping the Healthcare Industry 
The following are seven of the top impacts of technology in healthcare that are revolutionizing the field. 
1. Improved Communication
Emerging technology in healthcare has facilitated improved communication within healthcare organizations. More and more medical professionals are leveraging technology such as video, AR/VR, real-time meeting capacities, and other online platforms to communicate and help spread knowledge in the field. Also, teleconferencing has made communication beyond geographic borders a breeze.
2. Electronic Medical Records
Gone are the days of bulky files and worn-out papers, Electronic Health Records (EHRs) or electronic medical records help save summaries of a patient's medical records digitally. The digital summary can include lab reports, diagnoses, surgical interventions, prescriptions, and even details of hospital stays. Electronic medical records offer better insights into a patient's health leading to accurate diagnosis and better patient care.
Digital records facilitate the sharing of information between specialists and labs thereby improving coordination. If properly maintained and implemented, digital records can also help increase accountability and reduce medical negligence.
Simply put, EHRs consume less time to create and are easier to maintain. They help medical professionals reduce the chances of making mistakes and make their life easier.
3. Big Data
For the uninitiated, big data refers to a large amount of data that is fast or complex and difficult to process using traditional methods.
Health technology allows medical accountants to gather big data in a short time. Data collection helps healthcare professionals to understand and learn cutting-edge techniques and trends. This data can be used for analytics and make predictions about possible epidemics and identify risk factors. Also, access to big data allows clinicians to recommend appropriate preventive steps more effectively and reduce deaths. 
Read more: 5 Ways Big Data is Changing the Healthcare Industry 
In addition to the collection of data, cloud storage of data ensures improved efficiency and accessibility with less wastage. This helps in research and development of new medical treatments and lifesaving formulations. Cloud storage is a secure and cost-effective solution with back-up and recovery features that are managed and maintained without additional server hardware. It is an invaluable advantage for medical research and analysis that helps in efficient health information exchange.
Read our case study: How a data analytics solution developed by Fingent enabled NHS to gain financial, clinical, and geographical insights and improved their visibility over KPIs. 
4. Information and Communication Technology (ICT)
Today, approximately 95% of Americans have a mobile phone and most of them use it to access information of some kind from the internet. Health technology also has reformed its processes to connect with people efficiently.
ICT has linked not just medical professionals but also with the patients.  From emails, telemedicine to smartphones and telemonitoring systems, all are used to share information. This is particularly useful for rural areas facing a dearth of facilities and/or specialists.
From diagnostic to management, ICT is improving constantly and streamlining how the healthcare industry functions and how patients are communicating with the care providers.
The new technology in healthcare allows care providers to compare health data of patients, identify risk factors, and recommend preventive measures. This has also given a boost to medical tourism helping many patients to seek consultations and second opinions from specialists practically from any part of the world. Patients can even virtually travel to another country to avail of specialized treatment or advanced surgery following remote communication such as video conferencing. 
5. Improved Patient Care
Technology in healthcare has provided the healthcare community with advanced tools to improve patient care. Using EHRs, physicians can easily access the complete medical histories of a patient and make an informed decision. Physicians can even use apps to identify possible medication errors and help a patient's safety.
Virtual Reality (VR) devices and apps help ease symptoms of anxiety and depression in older people and those suffering from mental illness. Augmented Reality (AR) also helps surgeons to perform complex surgeries. Both virtual reality as well as augmented reality devices can help improve health and fitness among patients. Some examples like robotic knee replacement and gene therapy in cancer treatment prove that technology in healthcare will only grow exponentially in near future.
Read more: Is Mixed Reality the Future of the Healthcare Industry? 
Radio-frequency identification (RFID) technology has improved patient care by providing information about a patient's crucial signs and temperature. RFID facilitates real-time tracking of location, identification, and communication.
In addition to VR, AR, and RFID, 3D printing is used to create prosthetics, hearing aids, and even customized dental devices.
6. Health Apps
Advanced technology in healthcare has resulted in the development of several health apps. This enables patients to have access to quick and accurate medical information using their smartphones. Patients can use these apps to keep track of medical appointments, receive reminders, and even access to test results easily. Health apps help people get healthier by offering customized solutions and track their food intake and activity levels.
Physicians can use these apps to access drug information to prevent side effects, solve any issues, and improve diagnosis. Physicians can communicate with their patients directly, record their vital signs, maintain logs about consultation and visits, and achieve better procedural efficiency. 
Read more: 5 Essentials to an Effective Healthcare Application 
7. Telemedicine
Telemedicine allows patients to consult with a specialist anywhere in the world. This new technology in healthcare facilitates critical care in emergencies, potentially saving lives. Telemedicine helps patients to use telemedical devices to receive home care and support via apps and video calls. Telemedicine makes it possible to transmit biosignal, medical images, and other crucial information to a specialist through asynchronous consultation. It means, neither the doctor nor the patient has to be present or online at the same time. This can significantly reduce the waiting time for patients and help improve delivery processes.
Healthcare professionals can monitor patients remotely via telemedicine. This can help manage chronic conditions effectively. Real-time interactions such as video conferencing can help with diagnosis, management, counseling, and patient monitoring.
Read more: Find how Fingent's healthcare technology solution helped improve collaboration between doctors, patients, and patient caregivers 
Conclusion
To sum up, it can be said that technology has revolutionized healthcare and is expected to continue in the years to come. While developed nations have been able to harness health technology more efficiently, developing nations are not lagging. Today, more and more health providers are realizing the untapped potential of technology and leveraging it to streamline processes. There's no denying that healthcare and technology go hand in hand and professionals will have to make the required changes and investments to improve the quality of healthcare.
We're working with healthcare providers, medical analysts, life sciences experts, medical equipment suppliers, device manufacturers, and a host of players in the healthcare ecosystem to enhance their experience w.r.t. managing patient relations, delivering superior care, streamline treatment procedures and benefit from the rapidly growing medical data. 
Talk to an expert right away and get to know how we can help your business take the next step quickly and comfortably.