Tag:
healthcare innovation
Top Healthcare Digitalization Trends To Look For In The New Normal
Healthcare digitalization is reshaping the way we interact with healthcare professionals, share medical data or make decisions related to treatment and outcomes. There are plenty of examples that substantiate the digitalization of healthcare today, such as Artificial Intelligence-powered medical devices, telemedicine, blockchain, remote-patient monitoring, and electronic health records.
The main aim of healthcare innovation is to streamline the medical professionals' work, optimize medical software systems, reduce human errors, improve patient outcomes, and lower costs through integrated web and mobile experiences.
Read more: The Application and Impact of Information Technology in Healthcare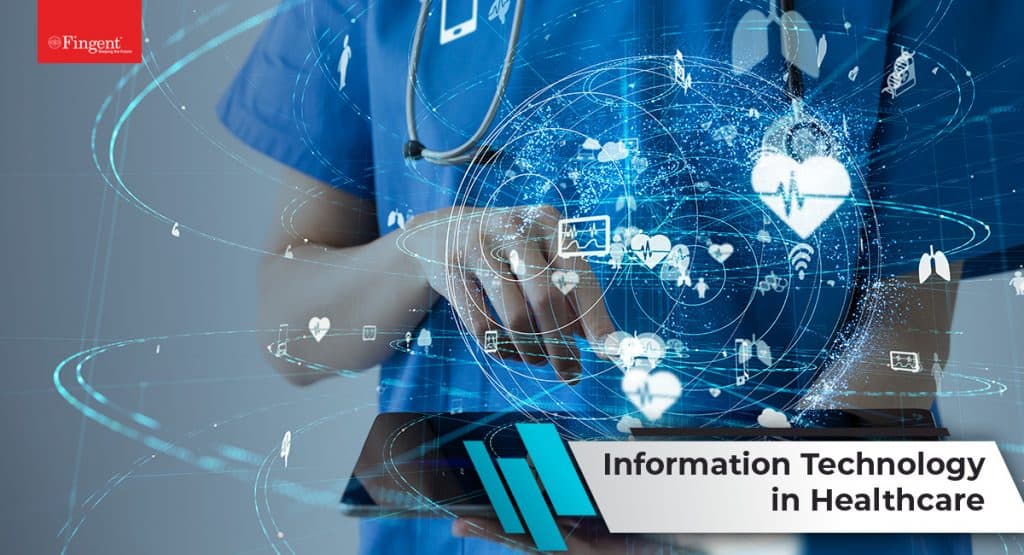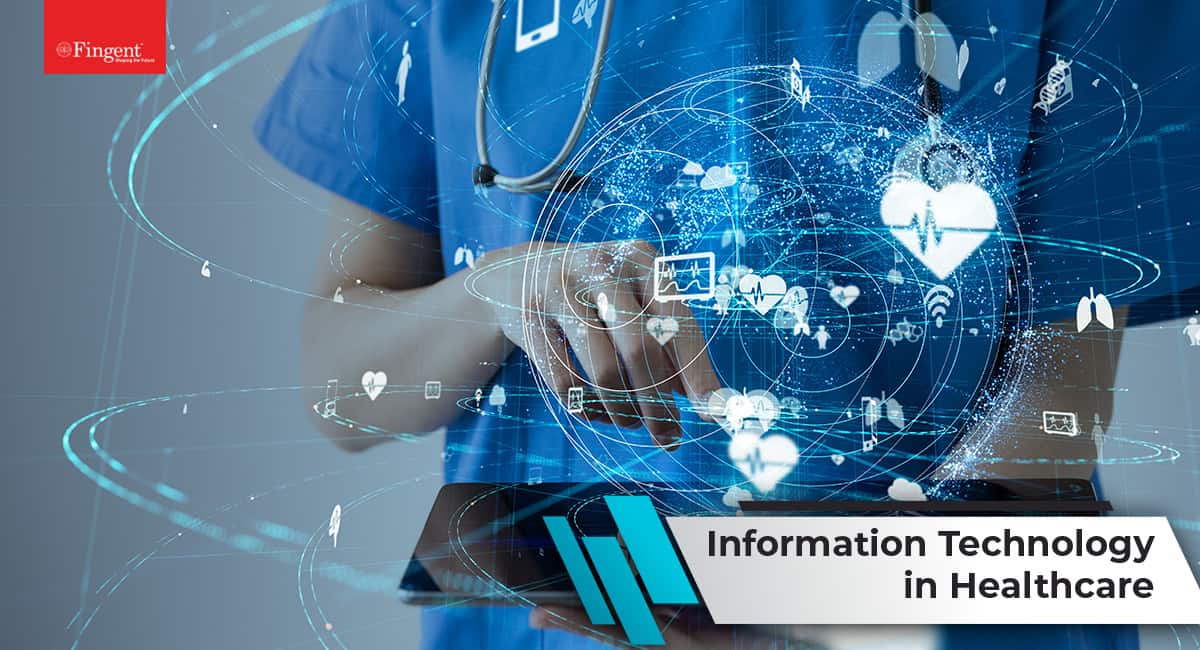 Let's look at the state of healthcare digitalization in 2021 and beyond:
1. On-demand Healthcare Will Grow
With the COVID-19 pandemic restricting many people to remain indoors, more and more patients seek on-demand healthcare. It is convenient as it helps patients seek guidance at their own time and from anywhere they need it.
DMN3 reveals that patients obtain online medical information primarily for the following reasons:
77% for booking medical appointments
47% for searching information about doctors and healthcare professionals
38% for searching information about hospitals and medical facilities
That said, on-demand healthcare is rising due to the growth of the gig economy. Here, freelance professionals from various industries hire themselves out per job or 'gig' instead of sticking to one company.
Read more: Patient Engagement Platforms: 7 Must-have Features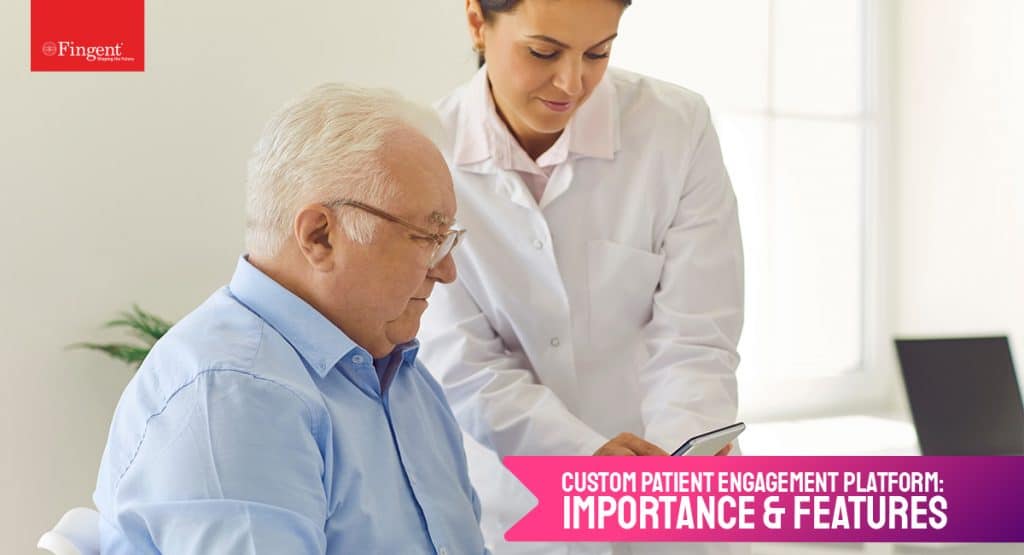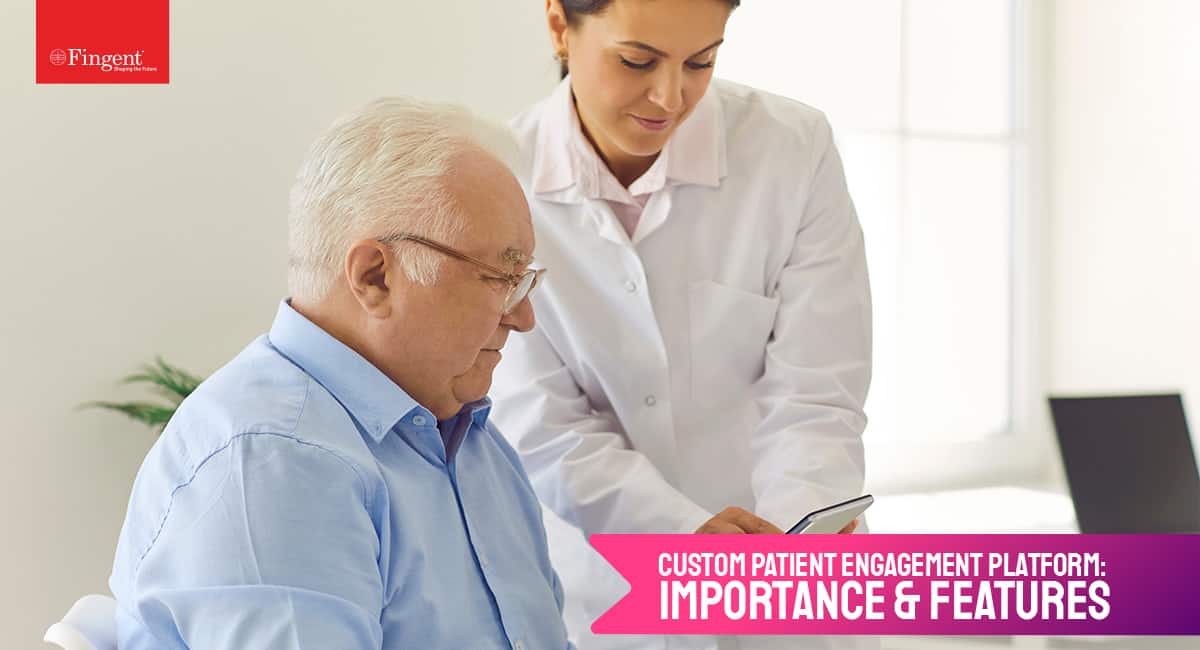 Many online healthcare marketplaces link doctors directly with short-term tasks, making it easier for physicians to deliver patient care in specific circumstances based on their expertise and schedule. Simply put, doctors are becoming on-demand healthcare providers to meet the changing needs of their patients in a better way.
2. Big Data Will Be Used To Improve Healthcare Management
Big data is the information gathered from various platforms such as eCommerce, social media, online transactions, and financial transactions. It helps identify patterns and trends for future use.
Read more: 5 Ways Big Data is Changing the Healthcare Industry
For healthcare, big data offers benefits such as:
Reduced medication errors: Patient record analysis allows the healthcare software to flag any inconsistencies between a patient's health and drug prescriptions. This alerts the health professionals and patients in case there is a potential risk of a medication error.
Simplifying preventive care: Many recurring patients stepping into emergency rooms are "frequent flyers." These frequent flyers account for up to 28% of clinical visits. Big data analysis helps identify these recurring patients and create preventive plans to keep them from returning.
Improved staffing: Using big data's predictive analysis, hospitals and clinics can estimate future admission rates enabling these facilities to allocate proper staff to deal with the patient. This will help save money and reduce emergency room waiting time, especially when a facility is understaffed.
Case Study: How did a data analytics solution help NHS gain financial, clinical, and geographical insights to improve visibility over their KPIs? Read Now! 
Big data analytics, visualization, and insights generation can improve healthcare operations management and transform the patient experience.
3. Virtual Reality Will Transform Medical Training & Care Delivery Models
Virtual Reality is one of the most outstanding healthcare digitalization trends that change the way patients are diagnosed, and medical residents are trained.
VR in medical diagnosis & treatments: VR is increasingly used in treatment segments in healthcare, such as patient education, robotic surgery, physical and psychological therapy, etc. For instance, medical professionals can use VR to construct a 360° patient-specific video detailing how the surgery will help the patient cure and the consequent results. Virtual Reality has been found effective in treating anxiety, post-traumatic stress disorder, and stroke.   
Case Study: Find how Fingent developed a unique mixed reality application for a leading university that enables users to identify people using facial recognition.  Download Now!
VR for medical training: Other uses of VR technology include doctors and medical residents using VR simulations to hone their skills (learning in near-real situations) and safely plan complicated surgeries. In addition, VR headsets are used post-surgery to encourage patients to exercise and follow physiotherapies. The technology also enables autistic children to learn and navigate the world.
Growth of VR in the medical field: From startups to established pharma companies, everyone recognizes the role of VR in healthcare. Experts estimate that by 2025 the global virtual and augmented reality in healthcare will reach $5.1 billion market value. So, if you're a healthcare company wanting to improve your digital marketing strategy, you should consider investing in VR.
Read more: How Virtual Reality Improves The Standards Of Medical Education And Training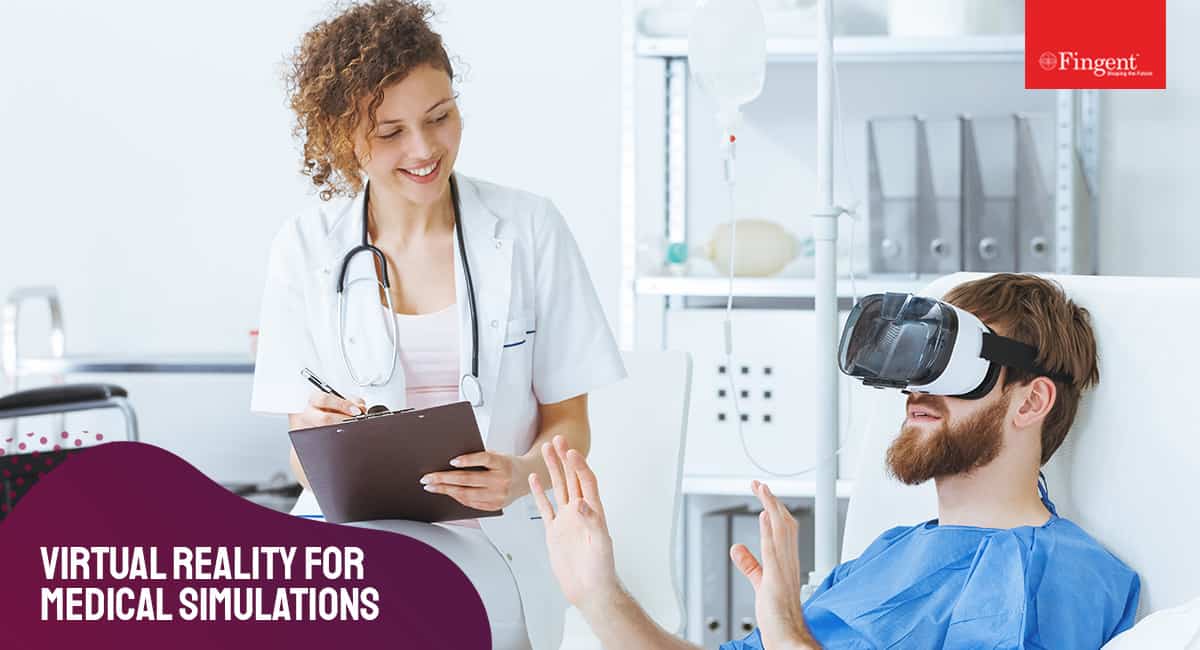 Virtual Reality technology offers a powerful communication channel that allows you to understand customers' needs better and virtually engage them with your products and services.
4. Wearable Medical Devices Will Enjoy A Wider Market
Another major healthcare digitalization trend is companies collecting their health data from medical devices such as wearables. Previously, most people would check in with their doctors only when something went wrong and were used to undergoing physical check-ups once a year. However, technology is changing that. Today, people highly focus on preventive maintenance and are interested in knowing about their health status frequently. This trend forces several healthcare companies to invest in wearable technology devices that allow patients or family members to track health vitals and seek medical aid when needed. Wearable medical devices enable up-to-date monitoring of high-risk patients and determine the likelihood of any severe health risk.
Experts estimate that the wearable medical device market value will cross USD 27,200 mn by 2023.
Following are some of the widely used wearable devices:
Exercise trackers (Google Fit, Fitbit, etc.)
Heart rate sensors (Samsung Heart Rate Sensor, Pulse Sensor, etc.)
Sweat meters: to monitor blood sugar levels of diabetics
Oximeters: to monitor the amount of oxygen carried in the blood
Wearable devices in healthcare offer the following benefits:
Personalized healthcare experience: Medical devices help patients improve their health and give them a sense of ownership regarding personal healthcare management.
Insurance pricing: Wearable devices provide insurers with insights that enable them to rate a patient's risk for illness more accurately.
Insurance incentives: Wearable devices allow patients to take preventive measures to improve their health. Such patients are more likely to obtain lower insurance premiums.
Gamification opportunities: Fitness watches can help create competitive goals for users to achieve through diet, nutrition, and exercise.
Case Study: Read more about how Fingent helped create a fitness Regimen app for trainers.
5. Healthcare AI Investments Will Increase
By 2025, the healthcare AI-enabled tools market is expected to exceed $34 billion globally. This indicates that healthcare AI investments will peak soon as Artificial Intelligence is set to transform various segments in medicine.
AI-powered chatbots and virtual health assistants fulfill many roles in the healthcare industry, such as customer service representatives, diagnostic tools, or even therapists. Hence AI in healthcare is gaining immense popularity. According to a report published by MarketsandMarkets, the global healthcare chatbots market is estimated to reach $314.3 million by 2023.
Read more: 5 Leading Chatbot Use Cases Explained with Real-life Examples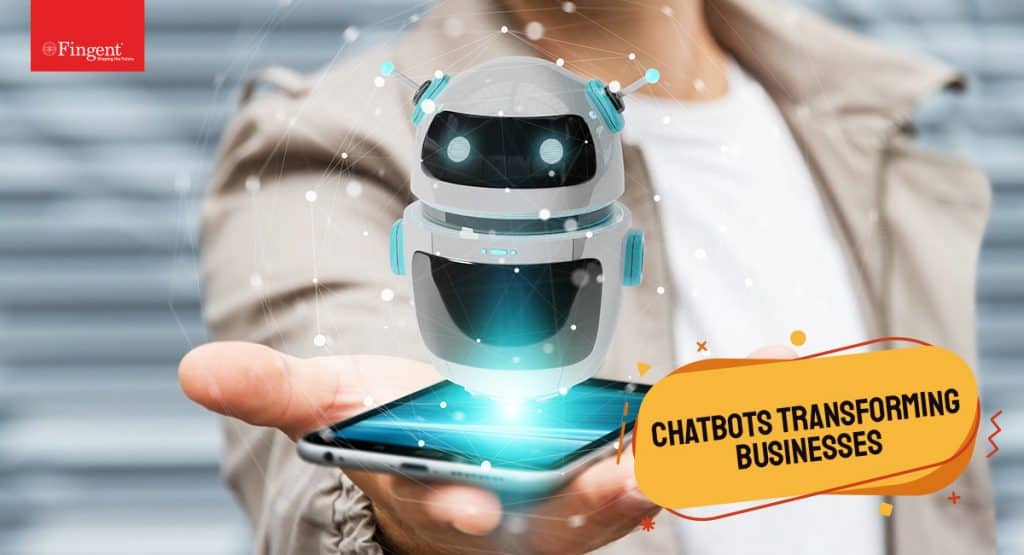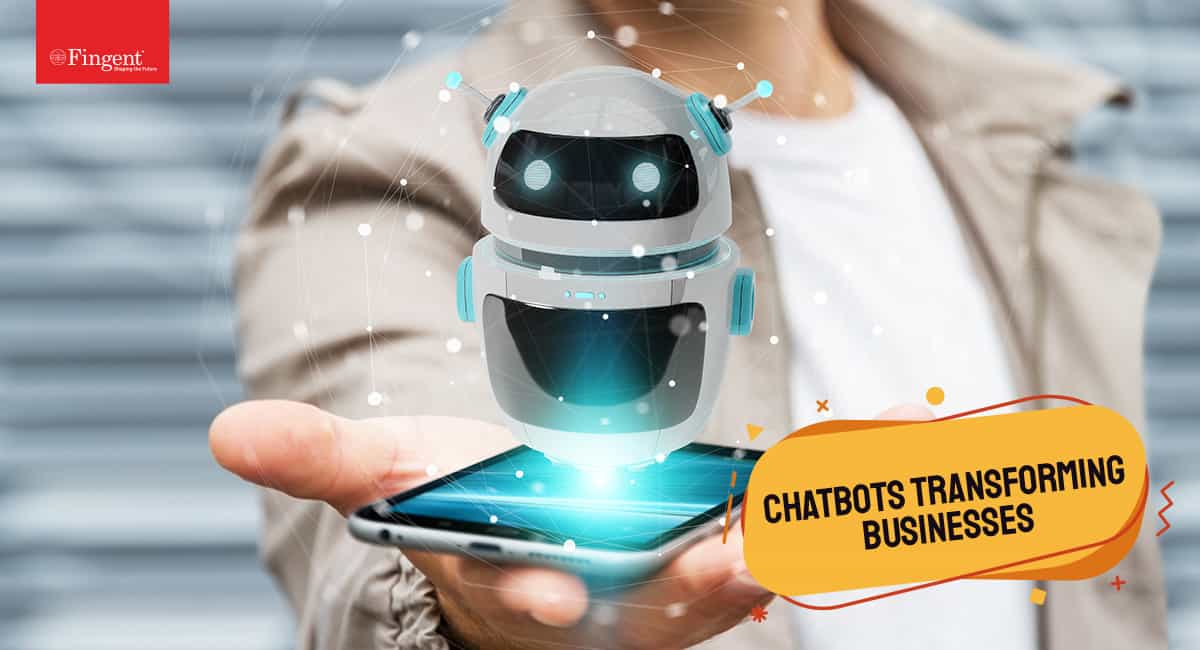 That said, we can witness the real power of AI in diverse areas such as medical imaging, drug discovery, precision medicine, and genomics. For example, the first-ever drug designed by AI is showing some promise to help patients suffering from obsessive-compulsive disorder. The AI-made drug molecule, DSP-1181, is in clinical trials currently. Researchers and scientists expect that the use of AI will make drug development faster and more efficient.
Overall, AI is projected to bring USD 150 billion by 2026 in annual savings for the US healthcare economy. As start-ups are lapping up the opportunity, the number of active AI start-ups has increased 14 times since 2000.
Why Keep A Close Eye On These Healthcare Digitalization Trends
These five healthcare digitalization trends will spill over in the future as the industry will innovate and adapt to meet the patients' demands. As a result, organizations that embrace healthcare digitalization will see dividends sooner.
Fingent helps you navigate the digital healthcare space and adapt to the 'Next Normal' with our transformative experiences. Our custom healthcare software solutions have helped many of the leading healthcare providers worldwide. Contact us to learn more about how your healthcare organization or clinic can leverage healthcare digitalization effectively.
Stay up to date
on whats new
Mixed Reality Promising a New Improved Healthcare Industry
Mixed Reality makes it possible for surgeons to perform an operation on a patient thousands of miles away. It makes it possible for nurses to hone their skills and perform hundreds of operations virtually before even touching a patient. Mixed Reality is making the impossible possible. 
Mixed Reality combines the real world with the virtual to create solutions that we never thought possible. It enables effective collaboration between physical and digital objects and has found an integral place and application in healthcare. This blog explores some radical ways in which healthcare is using Mixed Reality for better quality treatment and customer experience. 
Mixed Reality Working Wonders in Healthcare 
By 2026, AV/VR in the healthcare market is expected to reach 7.05 billion USD showing that Mixed Reality is finding increased application in the healthcare industry.  From enabling pre-procedural planning and visualization before surgery to training nurses as they virtually workout challenges they could encounter during real-life procedures, and improving the collaboration and communication between doctors and patients – Mixed Reality is making great things happen.  Here are some ways in which this is becoming possible. 
1. Immersive Learning for Nurses and Medical Students
Skilled nurses are critical to the healthcare industry. Simulations are the most effective method of educating and preparing nurses to respond appropriately to a variety of situations they might encounter. Mixed Reality can place a nursing student in those specific or rare situations, which may be difficult to arrange for in real clinical settings. Such immersive simulations are much more cost-effective than traditional nursing simulation devices. The education company Pearson has collaborated with Microsoft to launch apps called HoloPatient and HoloHuman. These tools use holograms of patients and help in training healthcare professionals as they diagnose and treat medical problems. 
As another achievement in Mixed Reality, St. George's University in Grenada worked with SphereGen Technologies to develop what is called the 'Learning Heart.' The Learning Heart is a study aid that enables users to view the hologram of the heart from all directions and examine its functions. It responds to touch and voice commands and allows users to separate all the parts of the human heart, thus making learning immersive for medical students.
2. Reduced Time and Reduced Human Error in Reconstructive Surgery
Reconstructive surgeries enabled by Mixed Reality with the use of HoloLens have proven to be very successful at the Imperial College at St. Mary's Hospital, London. According to the team guided by Dr. Philip Pratt, Mixed Reality helps surgeons locate and reconnect major blood vessels. With HoloLens, surgeons are able to use holographic overlays to see the bones and identify the course of blood vessels which aids them in their surgery, improving the outcome for the patient. An article in The Times entitled Holograms to get surgeons under the skin of patients showed examples of a 41-year-old man and an 85-year-old woman on whom such reconstructive surgeries were performed successfully. 
3. Revolutionizing Surgery
In December 2017, Dr. Thomas Gregory undertook a live transplant surgery with the help of HoloLens. It helped him access the patient's medical information and anatomical pictures in 3D during the surgery. Since HoloLens is a standalone computer worn like a helmet by the surgeon, his hands are free for surgery. Additionally, the use of microphones and sensors allows the surgeon to communicate with other surgeons in different parts of the world making collaboration easier. All these features, along with the simulations and information it can pull up, make Mixed Reality a valuable asset in improving surgical performance.
4. Improving the Patient Experience
Building trust through efficient communication is an important aspect of a doctor-patient relationship. Mixed Reality makes this possible in a more immersive way.  For example, in a recent interview with Sirko Pelzl, CEO and CTO of apoQlar, he spoke about Virtual Surgery Intelligence (VSI) and said: "physicians can use VSI to show patients their own MRI scans and explain the surgical procedure in visual detail. We were able to illustrate in a recent study how greatly patients appreciated this education and communication."
Mixed Reality also helps in reducing response time and improving surgical accuracy, which contributes to the smooth and successful patient experience. For example, when the surgery is complicated or the patient is critical, diagnostic images with Mixed Reality can serve as a twin of the patient. This helps doctors discuss, plan, and walk through their treatment protocol, thus reducing response time in patient care.
Mixed Reality also gives doctors all the information they need about a patient and enables real-life simulations to help him in his decisions and actions. Commenting on a prototype application called "Cinematic Rendering for Surgery" Christian Zapf, head of the Syngo Business Line at Siemens Healthineers said, "The error rate dropped from 14.1 to 0.8 percent for surgeons in training and from 11.1 percent to 0.8 percent for qualified surgeons."
The future of communication and security using Augmented Reality
The Future of Mixed Reality
Mixed Reality has already made deep inroads, especially in medicine. It will continue to improve the quality of healthcare and medical training as it positively impacts the medical industry. Fingent has helped many clients build custom healthcare software solutions, which integrate applications with the latest technologies like Mixed Reality. Get in touch with us and let's discuss how we can make Mixed Reality possible for you.
Stay up to date
on whats new